While dating is always exciting, interracial relationships can be electrifying. It can be amazing to learn about different cultures as you date. Unfortunately, many dating sites aren't designed for interracial couples.
Thankfully, interracial dating sites make it easy to find the kinds of singles you actually want to date. If you're looking for some of the best sites for interracial dating, these seven sites will make it easy for you to connect with singles outside your race.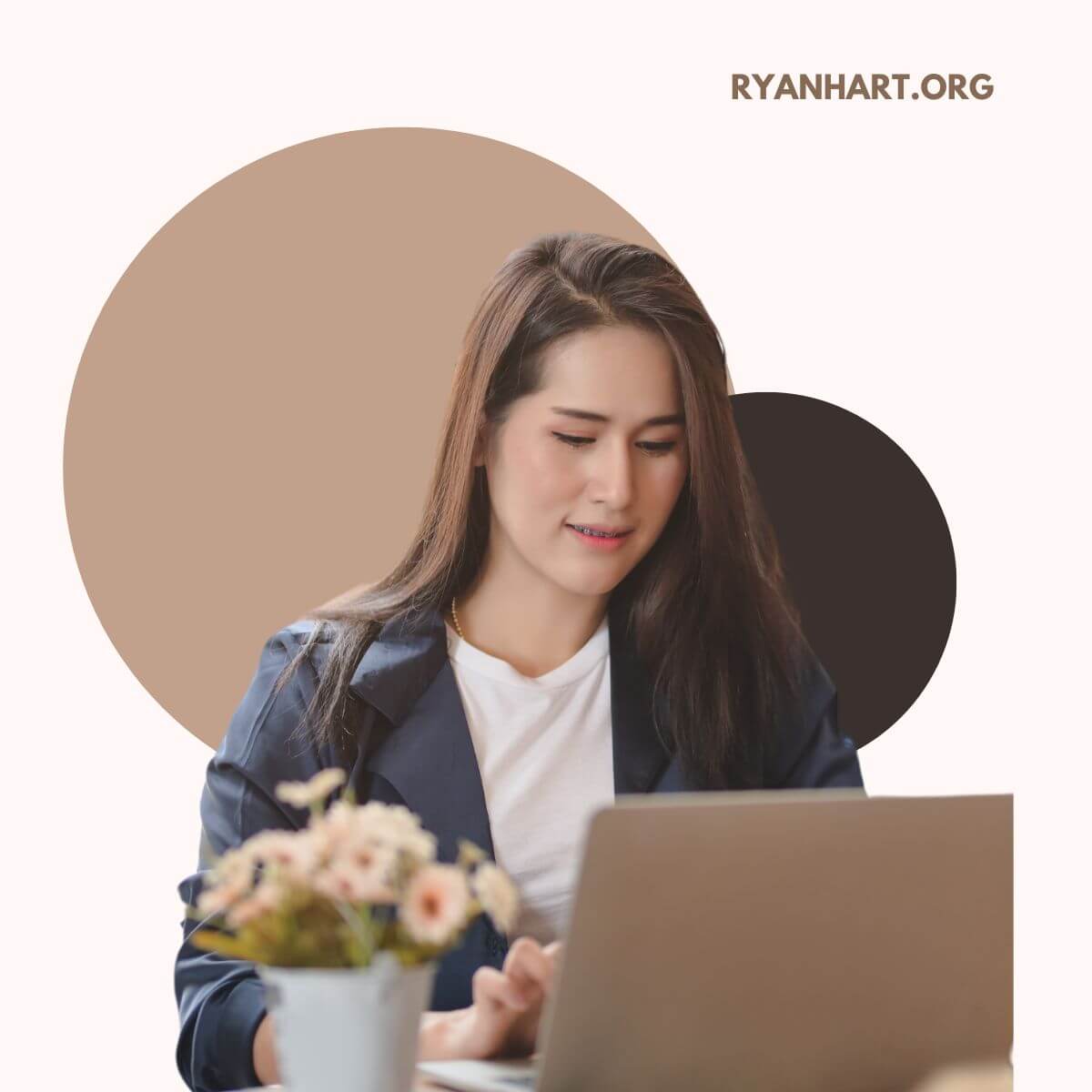 What is the best interracial dating app?
Some of the best interracial dating sites are exclusively targeted toward interracial couples, but there are also great sites that include a wider pool of singles.
If you're interested in dating people with an ethnicity different from your own, you'll definitely want to take the time to check these sites out.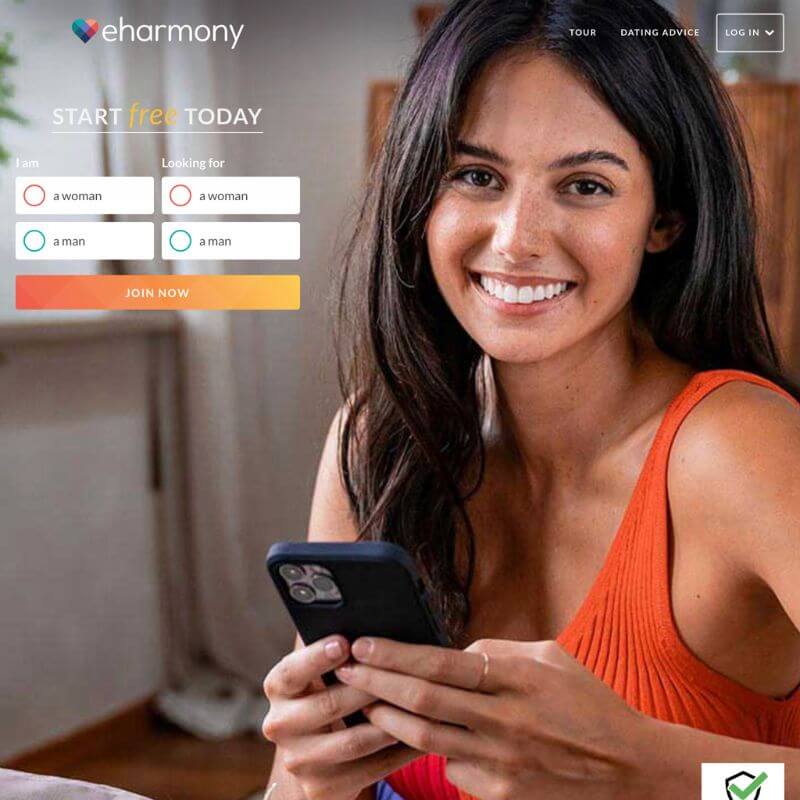 While eHarmony isn't specifically focused on interracial couples, it is one of the oldest and most popular dating sites online. It's primarily targeted at people looking for serious long-term relationships. When you sign up, the site has you take a personality test so that it can connect you with compatible partners.
Some of the features eHarmony offers include video dates and filtering tools that help connect you with singles that match your preferences. While free membership is an option, you'll need to sign up for a premium account to send messages to other users on the site.
eHarmony is a dating site with an excellent track record, and if you're not looking for a site that's exclusively for interracial dating, it's a solid choice. Since so many people use eHarmony, it should be easy to find the kinds of partners you want to date.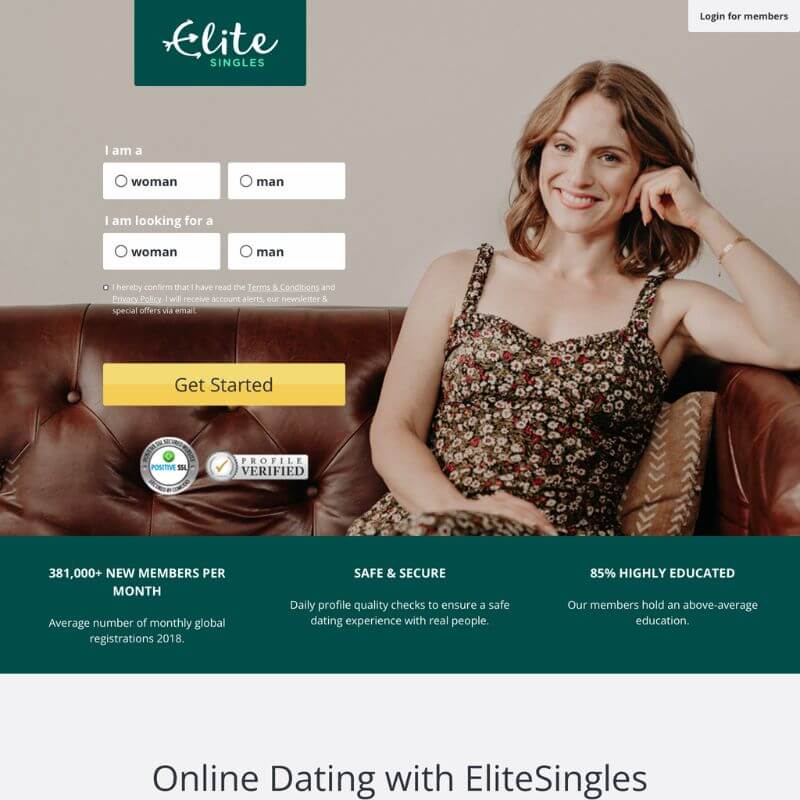 While you can meet all kinds of people on dating sites, Elite Singles is aimed at successful people in many aspects of life. The singles you'll meet on this site typically have college degrees or other specialized training. In fact, 85% of all singles on the site have some form of higher education.
Not only can Elite Singles connect you with intelligent partners, but it also uses an intelligent matchmaking system. For the most part, you'll only see the profiles of the users that you're most compatible with. However, the site does have a swipe-style dating feature.
If you're interested in interracial dating but are also looking for a partner that is highly educated, you should be able to find everything you're looking for on Elite Singles. Hundreds of thousands of singles sign up with the site each month, giving you a large pool of singles to choose from.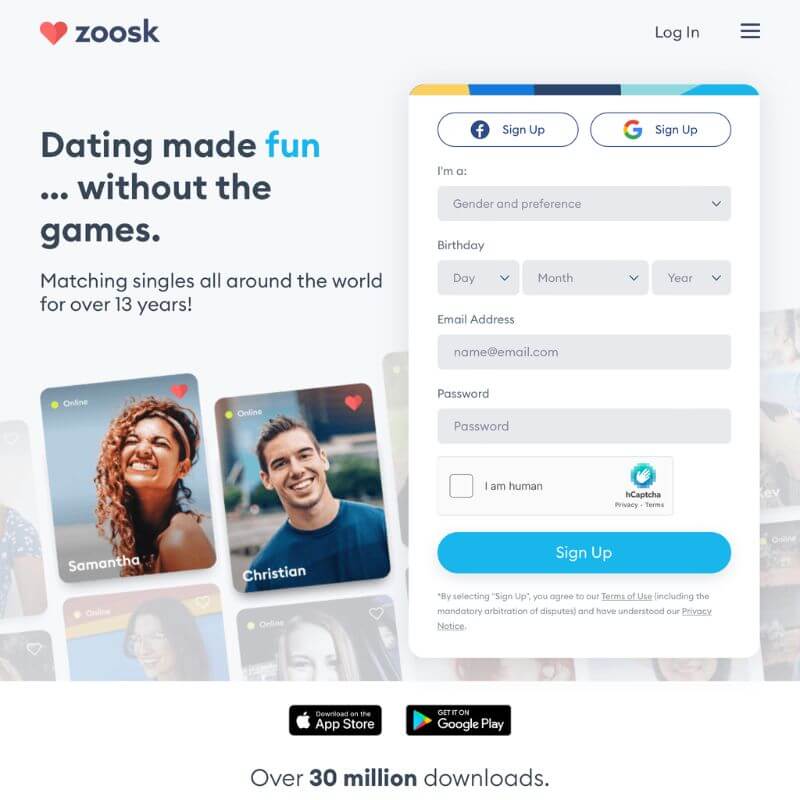 Many of the top-rated dating sites are focused on serious dating, but Zoosk is a site that singles of all types can use. It's surged in popularity since its release, with more than 35 million accounts on the site. There are many ways to connect with matches, including a swipe-style feature that lets you view the singles in your area.
In addition to helping you connect with locals, Zoosk can help you meet people across the globe! It's used by singles in more than 80 countries. Advanced filtering tools make it easy to find matches.
People looking for interracial relationships will find a lot to like about Zoosk, even though it's not focused on dating outside of your race. It's a popular site with a huge pool of singles to choose from, and there are plenty of features you can take advantage of as you search for your right match.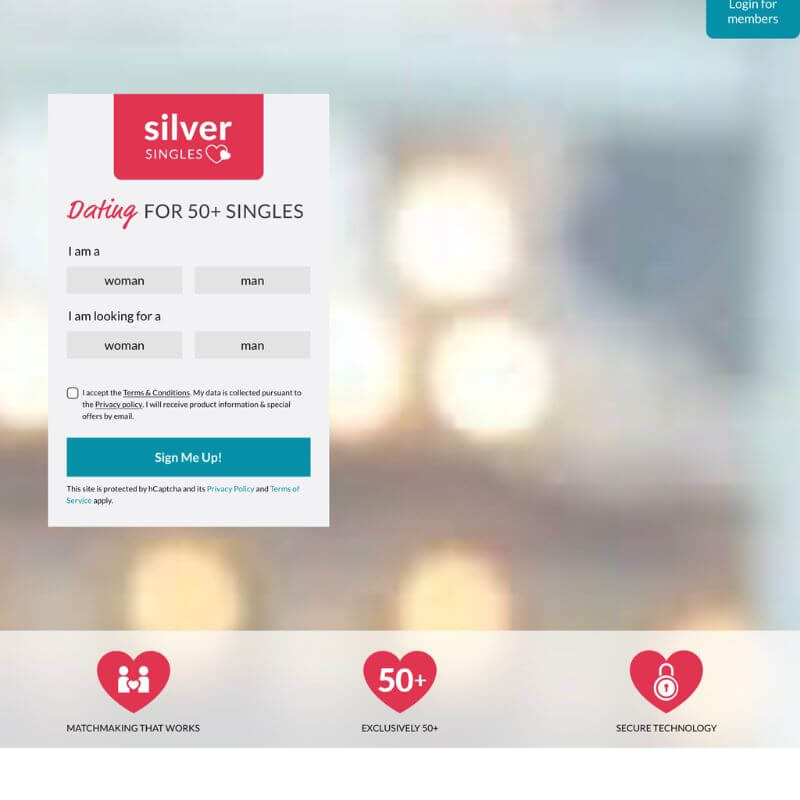 Many dating sites tend to attract a younger audience, but there are still plenty of ways for older adults to connect with potential partners. Silver Singles is designed for singles over the age of 50. It has you complete a detailed questionnaire at sign-up so you can connect with your most compatible matches.
While there are thousands of profiles for you to browse, a swipe-style feature lets you quickly see your matches. The interface is clean and easy to use, and professional profile writing assistance is available to those who struggle with dating sites.
If you've felt like you were too old to use other dating sites or have struggled to meet singles around your age, you'll be much more satisfied with the matches you get on Silver Singles. It's made for all older singles, but it's an excellent option for people interested in interracial dating.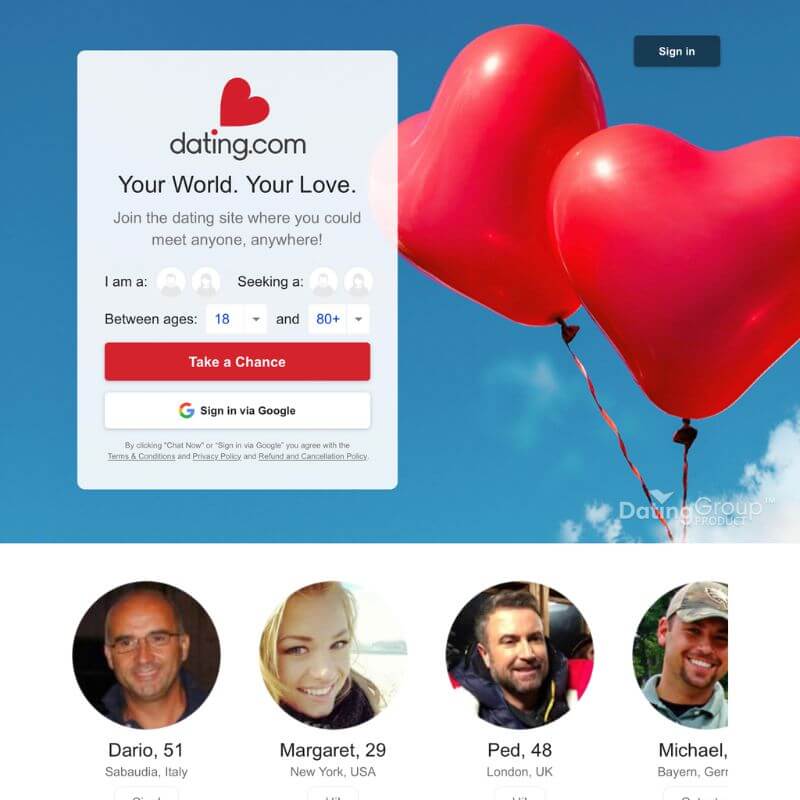 If you're interested in interracial relationships and are open to dating people from different countries, you'll find a lot to like about this dating site. Dating.com is used globally and can connect you with local and international singles.
Not only does Dating.com have a wide-spanning user base, but it offers many impressive features. With the "Today I Am" feature, you can search for singles that are interested in the same things that you are. It also offers video chatting and lets you send presents to singles you're most interested in.
People who aren't satisfied with the dating pool in their area may find better luck using this site. Dating.com is a perfect way to meet people in other locations, and the filtering tools make it easier to connect with the kinds of people you're interested in talking to.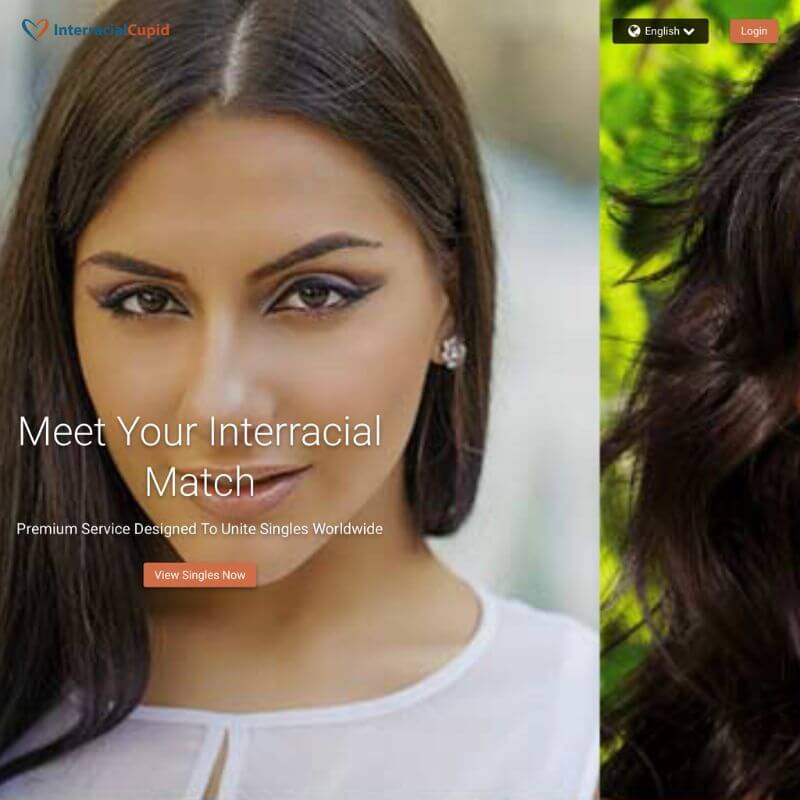 Interracial Cupid is one of the top interracial dating sites. As the name suggests, it's made for people that want to date outside their race. It's a great way to connect with local partners, but the site can also match you with people in other countries.
Sometimes, language barriers can keep you from connecting with singles in other parts of the world, but thankfully, Interracial Cupid offers translation tools. If you meet someone you're interested in, but the two of you don't speak the same language, you'll still have a way to communicate with one another.
If you're looking for a site made for interracial dating, you can't go wrong with Interracial Cupid. While paying members get access to more features, you don't need a long-term subscription to meet singles, and you can even use the site for free.
7. Swirlr
Swirlr is an easy-to-use site that can help you meet singles with different racial backgrounds. It's not focused on a specific type of international relationship. Instead, you can use the site's many filters to find the kinds of singles you're most interested in.
The site is an excellent option for people that want to date locally, but it can also connect you with international singles. While you can use the Swirlr website, you may have a better experience using the mobile app. It's an impressive interracial dating app with fast load times and many useful features.
Overall, Swirlr is home to an incredibly diverse community of singles. Whether you're interested in meeting a life partner or just want to date casually, you'll find a wide range of options when you use the site.
Bottom Line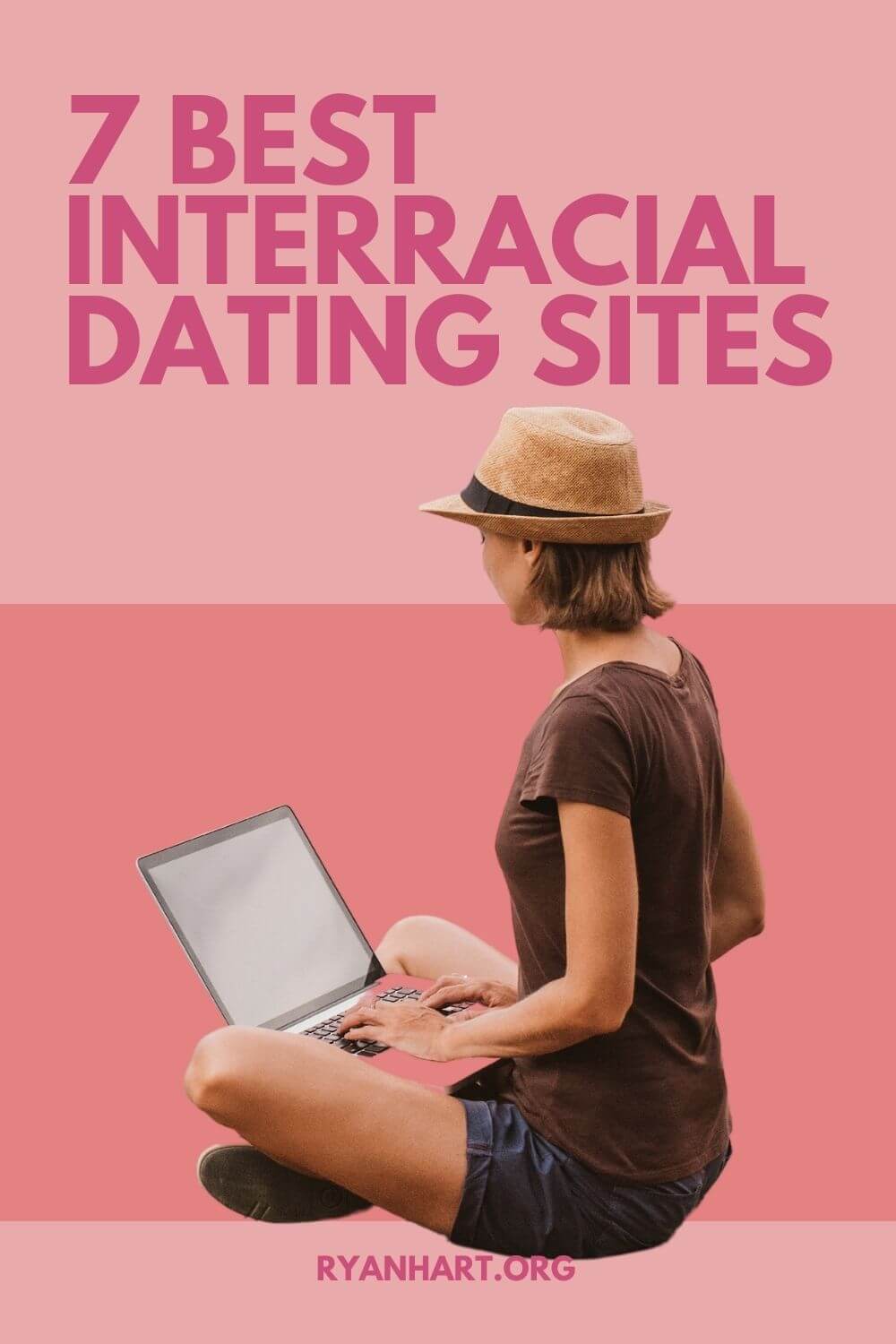 With the rise of interracial dating, it's no wonder that singles are looking for specialized dating apps to find love. A dizzying array of apps are available, so how do you know which is best?
The key is to choose one with a vast selection of members from various backgrounds and cultures around the world. Not only will this allow you to connect with people in your own community, but it can also give you a new perspective on dating and on life as well.
These apps let users search for profiles based on ethnicity, religion, culture, and more, so you'll be sure to find someone who shares your interests or has similar values.
Plus, many offer additional features like location-based matching and virtual dates so you can truly get an up-close view of potential matches before committing to meeting in person.
Finding the perfect interracial match doesn't have to be hard when there are dating apps designed specifically for this purpose!