When considering the best dating apps for men to meet women online, there are a few things to consider.
You'll want an app that has been tried and tested; one with plenty of success stories from people who have met their dream match through the platform.
Next, look for an app tailored for finding real relationships, not just casual dates or hookups.
The best dating sites provide options to specify what type of relationship you are looking for and places importance on safety procedures such as verifying members' profiles.
With all these considerations in mind, here are the top dating apps for men:
What is the Best Dating App for Men?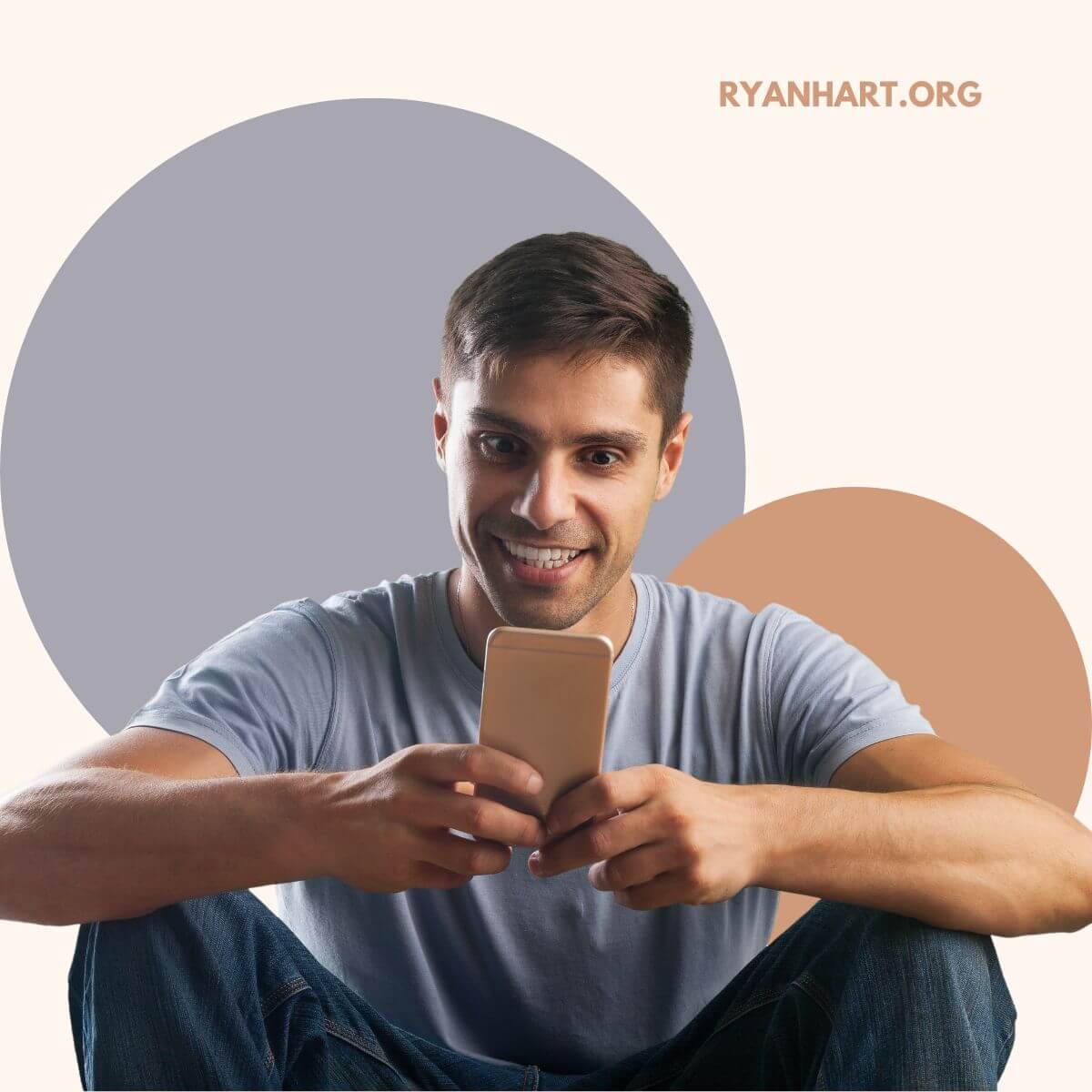 We've found a few online dating sites that have received the highest ratings across the board. So, without further ado, here are our picks for the seven best dating apps for men.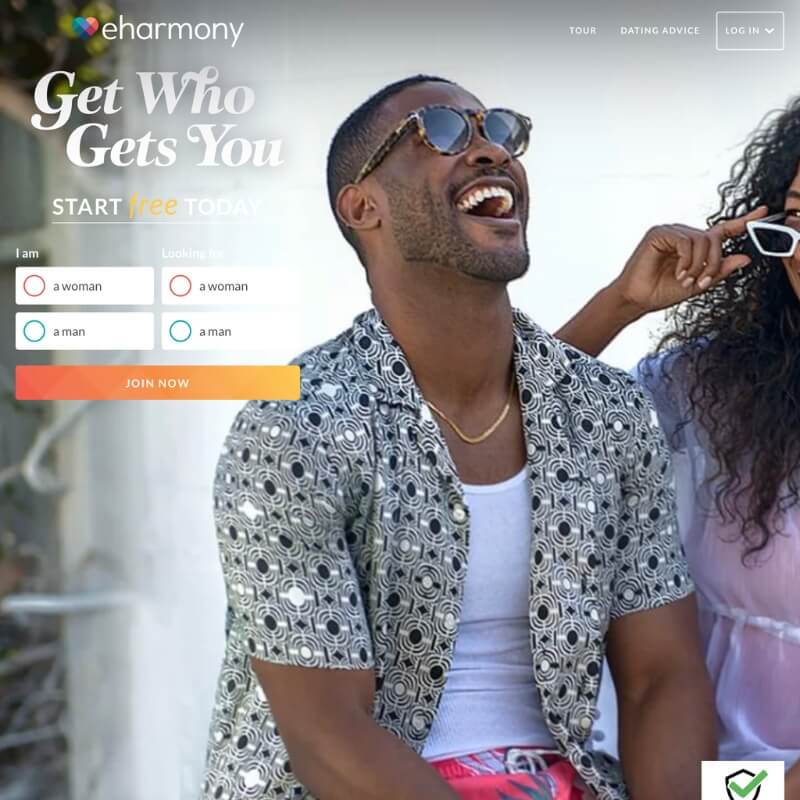 eHarmony touts itself as the #1 trusted dating app. According to their website, someone finds love from their high-quality dating pool every fourteen minutes. With over two million love connections to date, they may be on to something.
Their membership has a ratio of 51:49, with men slightly edging out over women. Their compatibility quiz improves your chances of meeting "the one."
They also have an advice section to help you navigate the dating journey. It's great for those seeking a serious long-term relationship or marriage.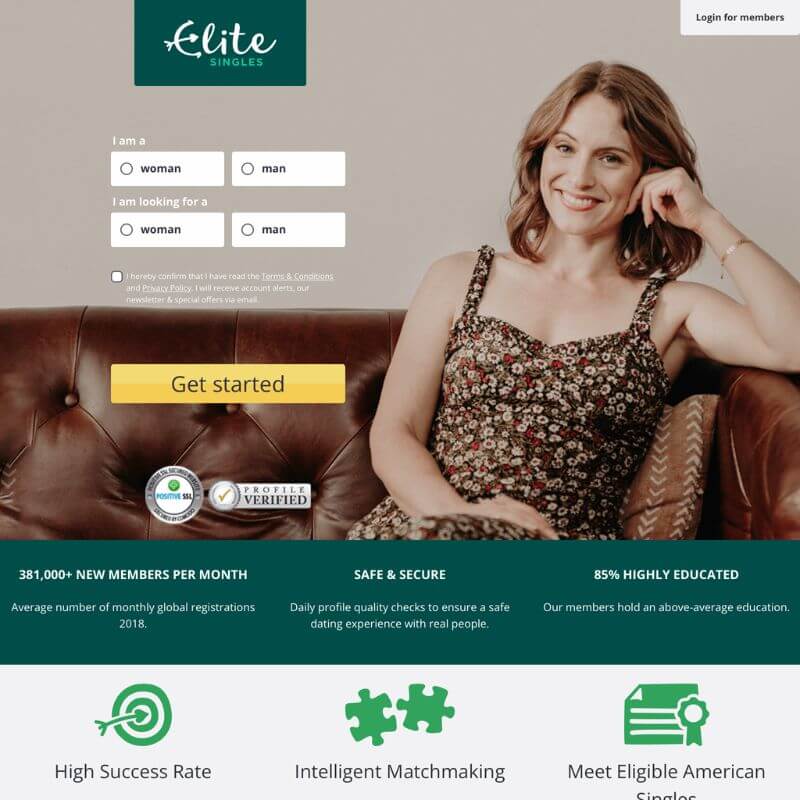 For those with higher education and graduate degrees on their checklist, Elite Singles
is where you can find your match. 85 percent of their members are highly educated.
The site performs profile quality checks. There are two options free and premium.
After an in-depth personality test, you'll get an insightful analysis of your personal qualities. You'll create your profile and see your matches. Viewing the matches and receiving messages is free.
With premium, you get unlimited messaging – sending and receiving, full photo viewing ability, and the chance to meet more matches. Most members are in their 30s or older, and Elite Singles has an over-50s dating section.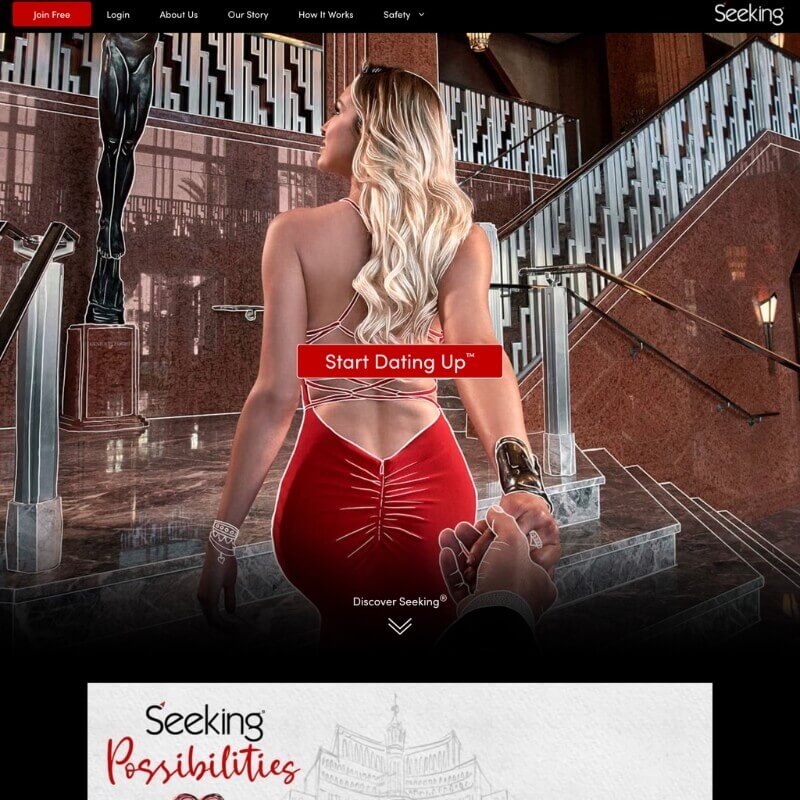 Formerly known as Seeking Arrangements, Seeking
is where many people find their Sugar Daddy, Sugar Mama, or Sugar Baby. They tout a strict verification process and allow women to join for free.
You can filter your search by income to ensure you find someone who can afford to take care of you.
If you're going to be the Sugar Daddy – the financial requirements are high! You can sign up and try it for free. It's huge – with over 20 million users around the globe.
The odds are great – 4:1 with women outnumbering the men. They also keep you informed on how to do the sugar dating thing. It might not be the site for finding your future spouse, but you never know!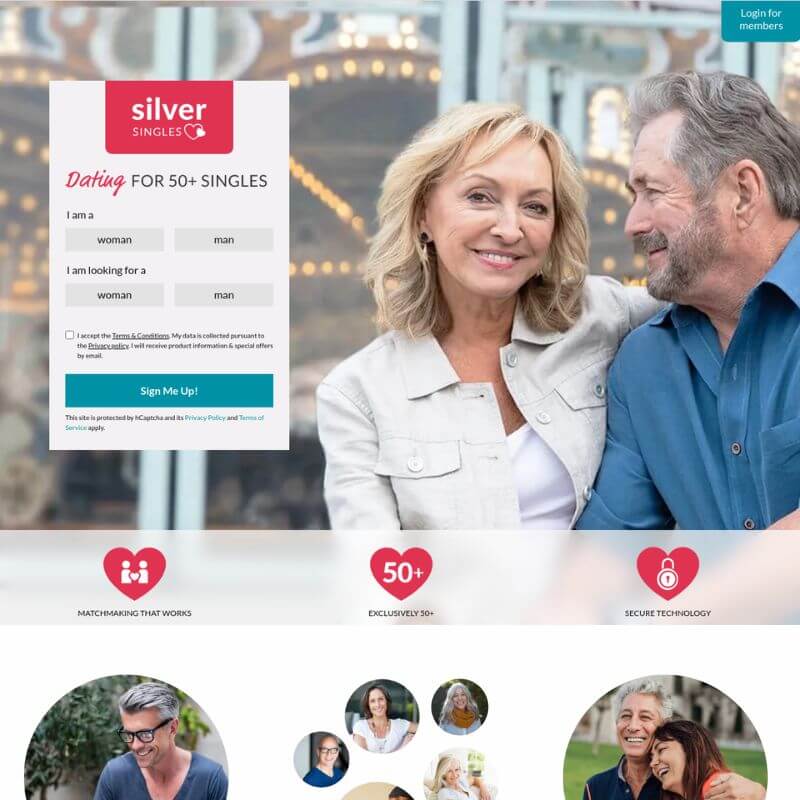 For those of you who are over 50, Silver Singles was created just for you!
You can sign up for free, take the personality test, create your profile, and get several matches daily. If you need someone to write a winning profile for you, they offer that service!
They are about compatibility, matching people based on their values, goals, and the other criteria you enter. There are filters so you can get specific on your dream love! You can log on to your desktop or laptop or download the easy-to-use app on your tablet, iPhone, or Android phone.
The only thing that may be considered a downside is if you're over fifty but are an equal opportunity dater – you won't find anyone under 50 to date at Silver Singles.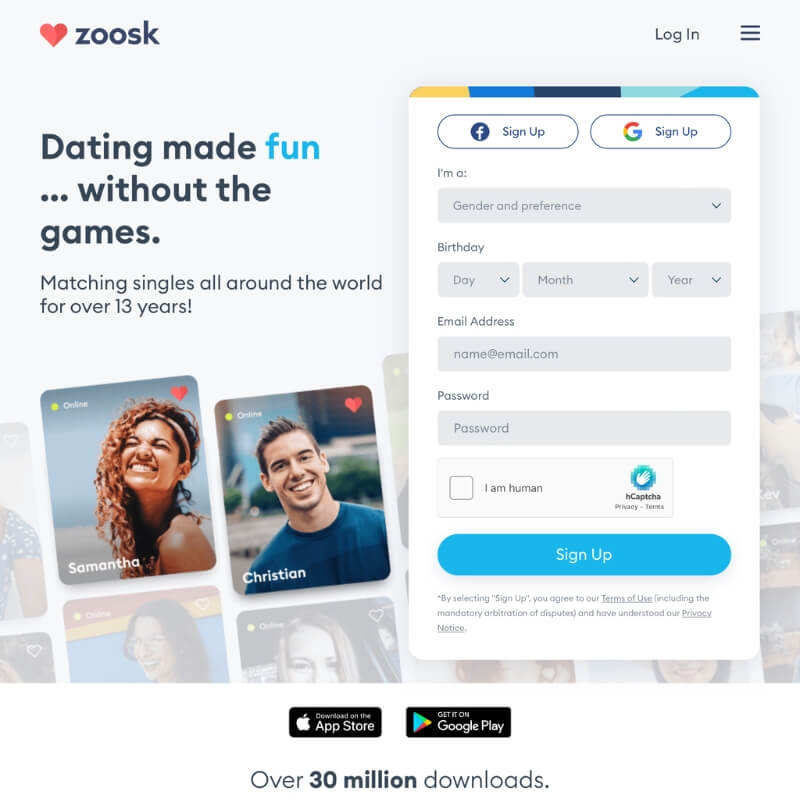 Zoosk has a large membership pool of over forty million people. Their website has a section with success stories that are pretty interesting reads.
They use Behavioral Matchmaking technology, as they call it, to match people in real-time.
It's the #1 grossing online dating app in the Apple App store and is available in over 80 countries and 25 languages. You can sign up for free, but paid subscribers can send messages and chat, use SmartPick introductions, and check out who has been checking them out!
There are also Zoosk coins that free members can use for those premium features.
Many people find that using the website from your browser may be easier than using the app. Use the carousel feature to let the website get to know you and your tastes.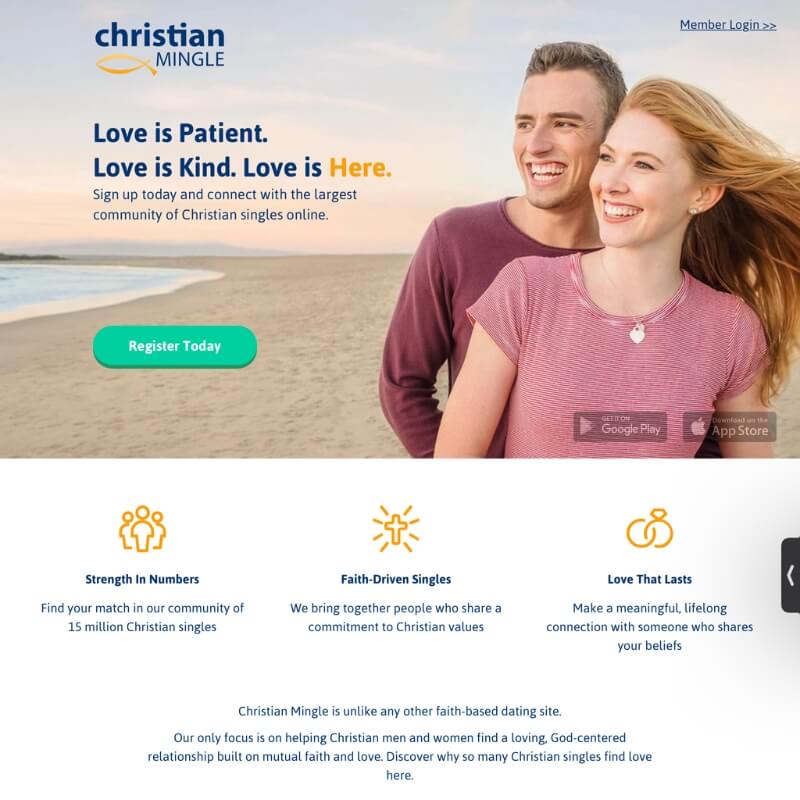 Those faithful parishioners looking for someone to sit next to them on the pew turn to Christian Mingle. It was created for those looking for a meaningful relationship with faith at its core. The easy-to-use app allows you to sign up quickly and get started.
You can also choose how you search with plenty of filters. It's pretty inexpensive at $15/month for a six-month membership. The website has over 15 million Christian singles hoping to find a meaningful connection.
The website has articles, advice, and success stories to help you along the way. When you've found your match or are ready to try something new, remember to cancel before your subscription renewal deadline, or you will be charged!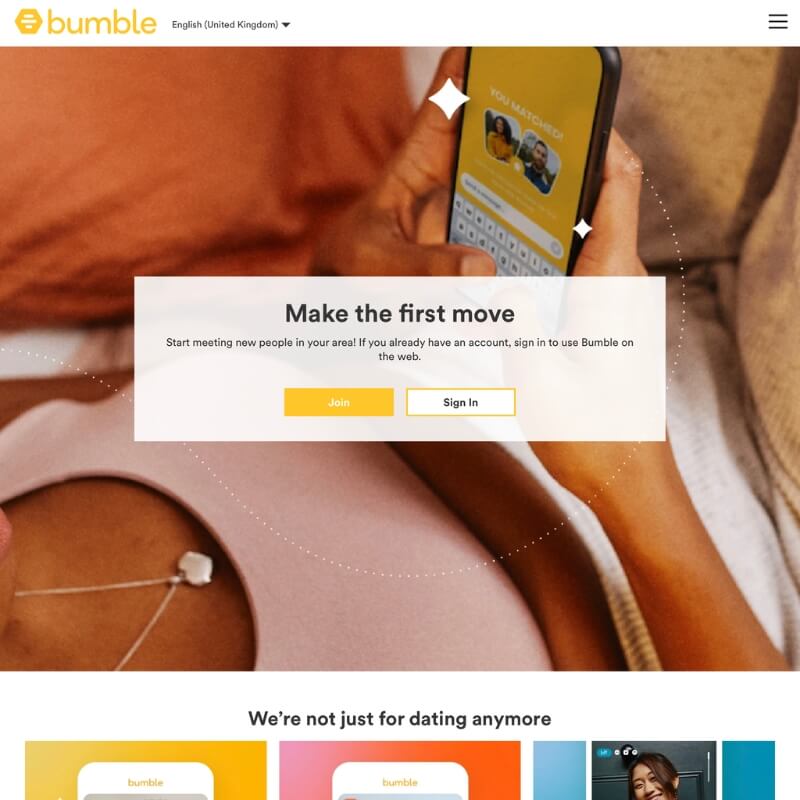 Bumble is a little like another six-letter site that starts with T. The difference is women must make the first move on Bumble. Most of their users are thirty and under, and the male-to-female ratio is about even.
The website is free, but you can upgrade to get extra features. And Bumble isn't just for dating anymore! They are connecting people for career opportunities, networking, and finding friends!
The whole vibe at Bumble is positive! They promote integrity, kindness, equality, respect, and confidence.
What is a dating app for men?
Dating apps are great for men looking to meet women online. Whether looking for a serious relationship or casual fun, online dating is a fast and convenient way to find someone special.
By registering for an account and creating a profile, you can begin to explore the vast array of other single users in your area.
Utilizing algorithms that match preferences, interests, and values, dating apps make it easy to narrow down your search and pair you with someone who fits your interests.
Different dating websites also offer various features - some providing additional info on profiles while others offer a live chat service - all allowing you to find the perfect person just for you!
Do dating sites work for guys?
The effectiveness of dating apps for guys ultimately depends on the individual and how much effort they're willing to put into making it work.
Dating sites like eHarmony make it easy to meet people, but it doesn't replace getting out there and having in-person encounters with potential romantic partners. If used correctly, dating apps can help guys expand their network and increase the odds of meeting someone special.
For those willing to use them as part of an overall strategy for finding love or companionship, dating apps may be just what they need.
Are there any free hookup sites for men?
AdultFriendFinder is an excellent option if you're looking for free hookup sites for men. It's the leading platform for adult dating and is known for having a vast user base of people seeking casual sex.
The site has many users, from straight, single people to couples looking to spice up their relationships. It also offers plenty of real-time features like chatrooms and video options to chat with compatible partners.
Plus, AdultFriendFinder won't charge you a thing to join and start browsing - unlike some other hookup sites that can be pricey! Why not give AdultFriendFinder a try?
Is Bumble or Tinder better for men?
If you're deciding between Bumble and Tinder as a guy, it depends on what kind of dating experience you're looking for.
On Bumble, the woman initiates the conversation, while Tinder is more open-ended. That said, the platform of both apps yields potential matches that users can then connect with, so ultimately it's all about preference.
Bumble tends to be more gender inclusive because users identify as men, women, or nonbinary individuals. However, Tinder still provides excellent options if you're looking to explore your romantic and sexual connections.
Most importantly, have fun and be yourself - whichever app you choose will provide quality matches if you do the work!
Bottom Line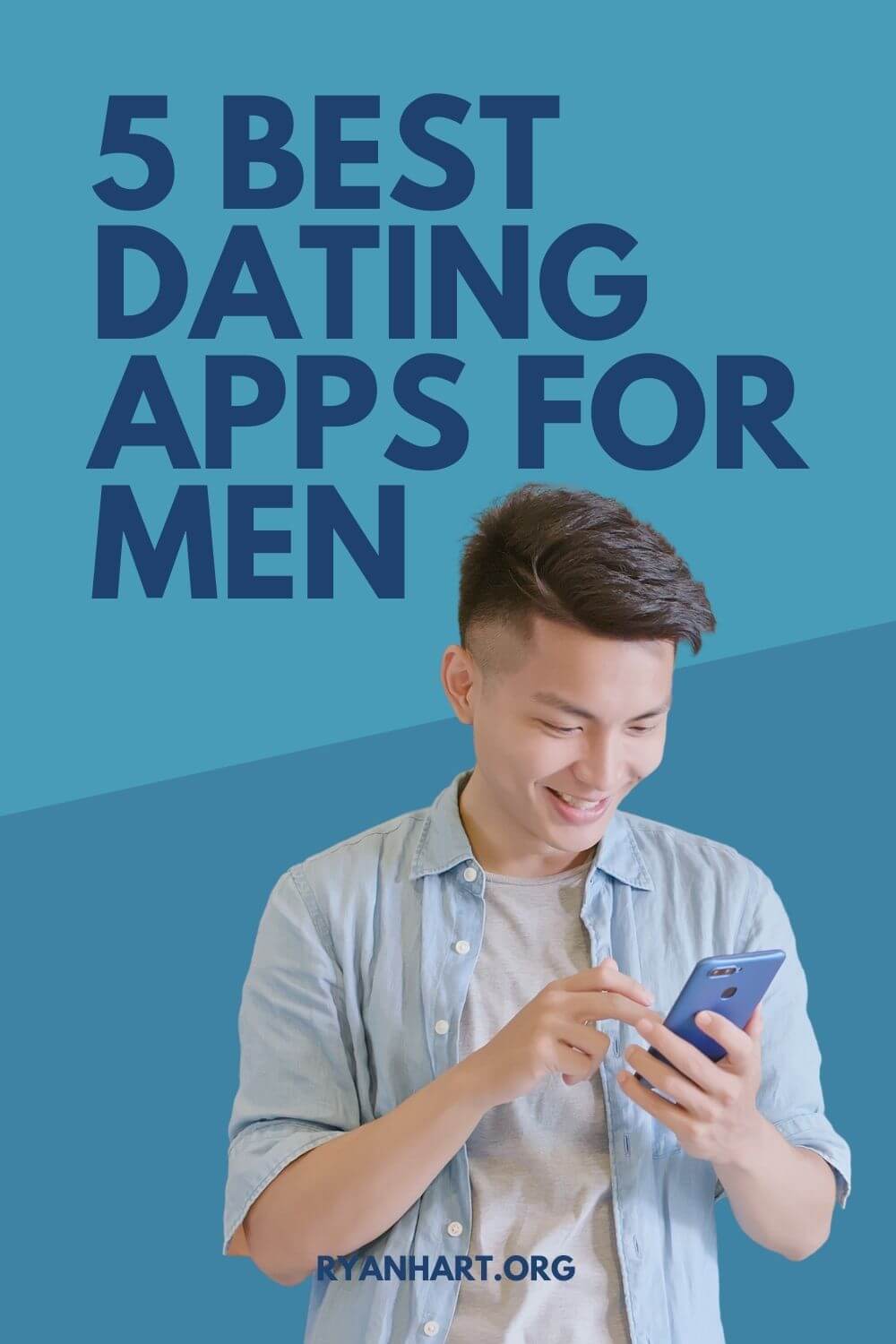 Men should consider using dating apps to meet women online because it is a great way to broaden their horizons and find their soulmates.
Not only can you take the time to get to know someone in an intimate, non-confrontational environment, but you can also be sure of finding a partner looking for the same kind of relationship as you.
Rather than guessing how someone might feel about commitment or whether they're seeking something casual or serious, online dating apps let you search for users who match your relationship expectations from the start.
You will also find like-minded people who share similar values and interests, meaning that as well as finding a great connection with someone, you are also likely to make plenty of new friends! It's a win-win!