Eloping is a romantic and intimate way to tie the knot without the stress of planning a big wedding.
The United States offers a vast array of stunning locations to elope, from sandy beaches to majestic mountains.
Whether you're looking for a picturesque backdrop or an adventurous destination, the US has it all.
In this article, we'll explore some of the best places to elope in the United States to help you plan your dream elopement.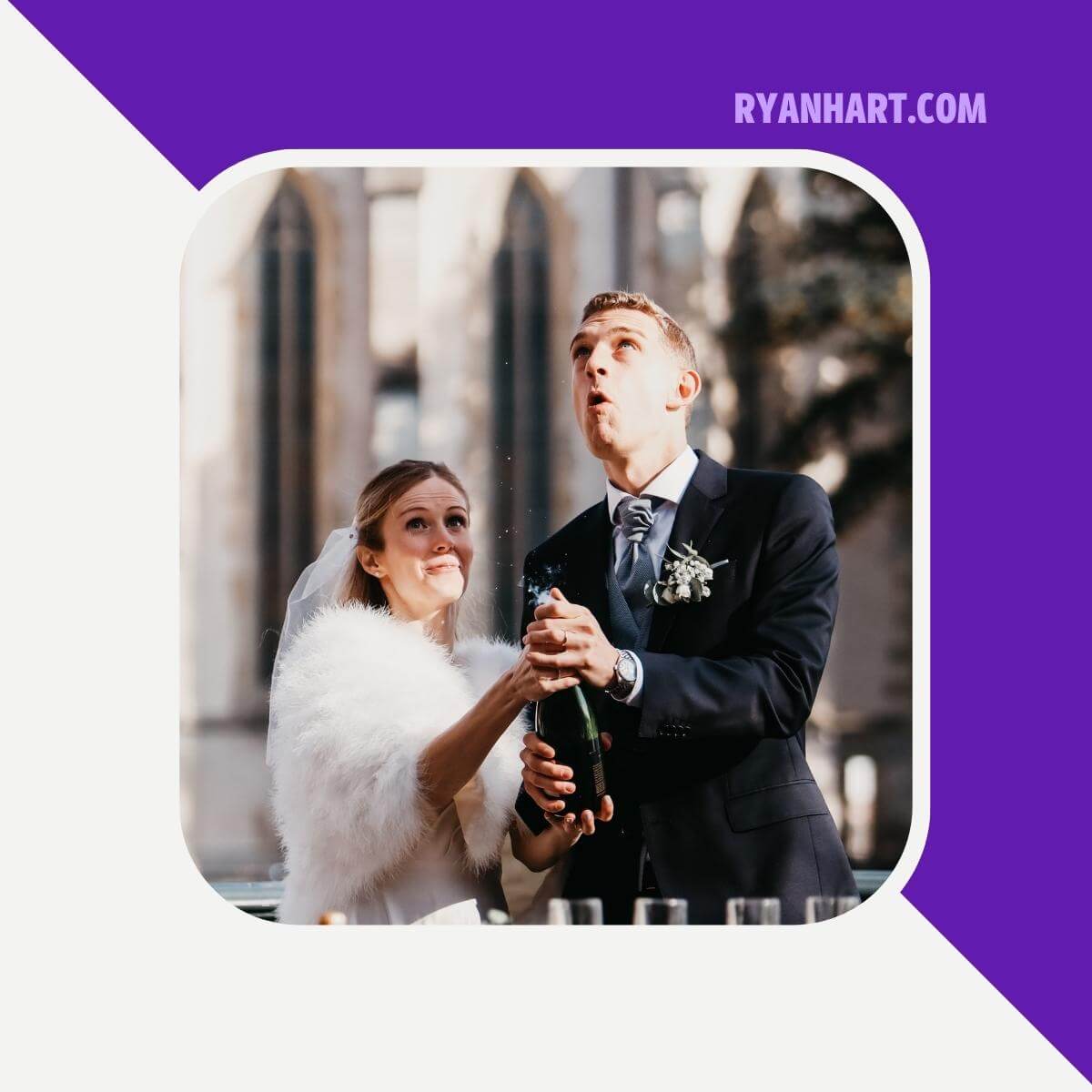 Where can you elope in the USA?
The best places to elope in the US should have a private and romantic atmosphere that makes your wedding ceremony special.
Here is a list of our favorite places for couples to elope: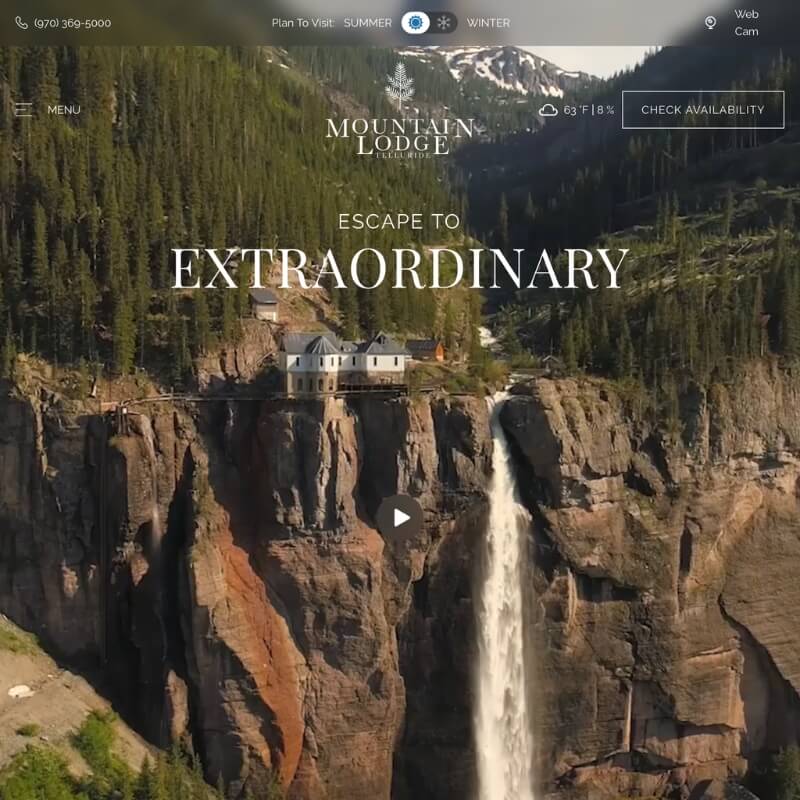 Mountain Lodge Telluride is an attractive elopement destination with a mountainside refuge, a gondola ride, fully furnished units, and modern resort benefits.
There are multiple tracks and trails that you can travel to, as well as a cute and friendly town nearby. Telluride, Colorado, is known for its friendliness and gorgeous mountainside views.
Who is this destination for?
Anyone who wants an isolated and highly personal elopement experience will love this destination. It's particularly great for adventure seekers or anyone who wants to enjoy an outdoor environment without losing out on any amenities.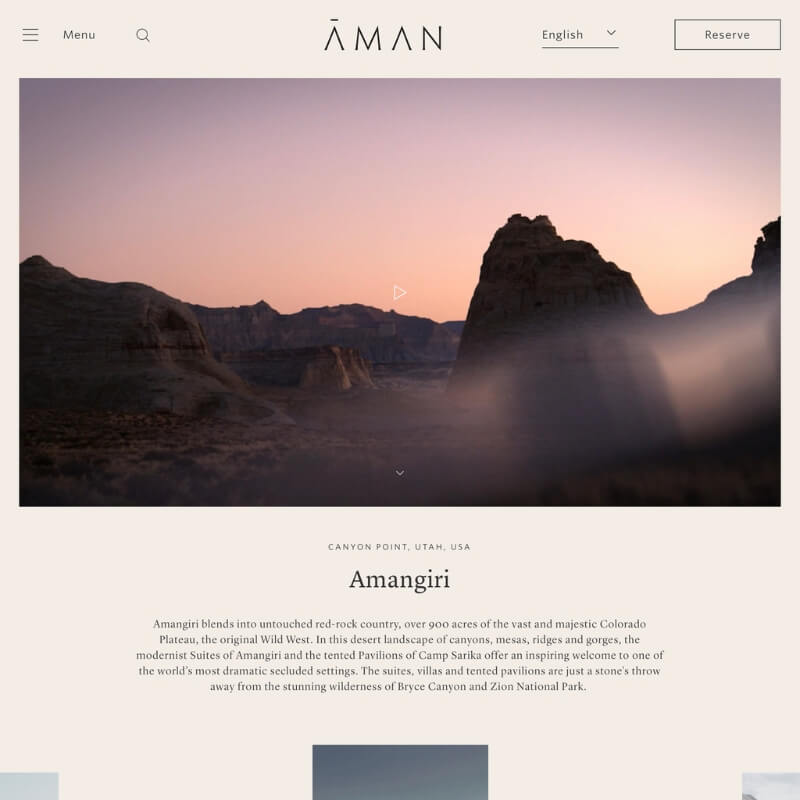 Zion National Park includes some of the nation's most beautiful sights, making Amangiri one of the best places to elope in the US.
It includes a beautiful red-rock country landscape of over 900 acres. You and your partner will discover canyons, ridges, gorges, mesas, and more. However, you'll also get the latest and most modern amenities.
Who is this destination for?
If you and your partner love desert landscapes, Amangiri is a great destination. Like other eloping destinations in the US, it includes modern amenities and an intimate feel that makes it easier to focus on each other during your trip.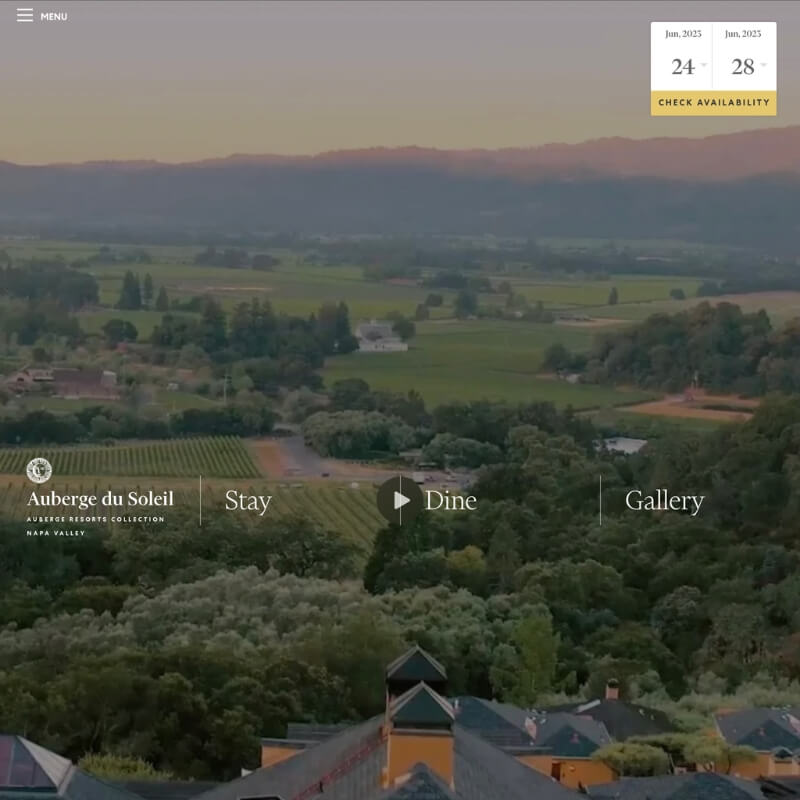 Napa Valley in California is acclaimed for its attractive vineyards and outdoor environments. Auberge du Soleil is a gorgeous resort inspired by southern France that mimics a European vacation destination.
Expect breathtaking views, delicious wine, relaxing pools, and other amenities that make this an excellent option for your elopement.
Who is this destination for?
If you can't elope to Europe but want a European feel for your trip, consider Auberge du Soleil. With an attractive, French-inspired design, you'll feel like you're relaxing in the beautiful vineyards of France at a fraction of the travel cost.
Sanderling Resort Outer Banks uses North Carolina's natural beauty to its fullest. Situated between the Atlantic Ocean and the Currituck Sound, you'll relax on the beach, swim, enjoy drinks by the pool, listen to music, and experience many outdoor adventures. You can even hit up the onsite restaurant and bar to meet new friends.
Who is this destination for?
You will love Sanderling Resort Outer Banks if you want a more resort-style elopement. You'll get the chance to kayak and surf or even golf, giving you and your new partner plenty of fun and engaging entertainment options to consider.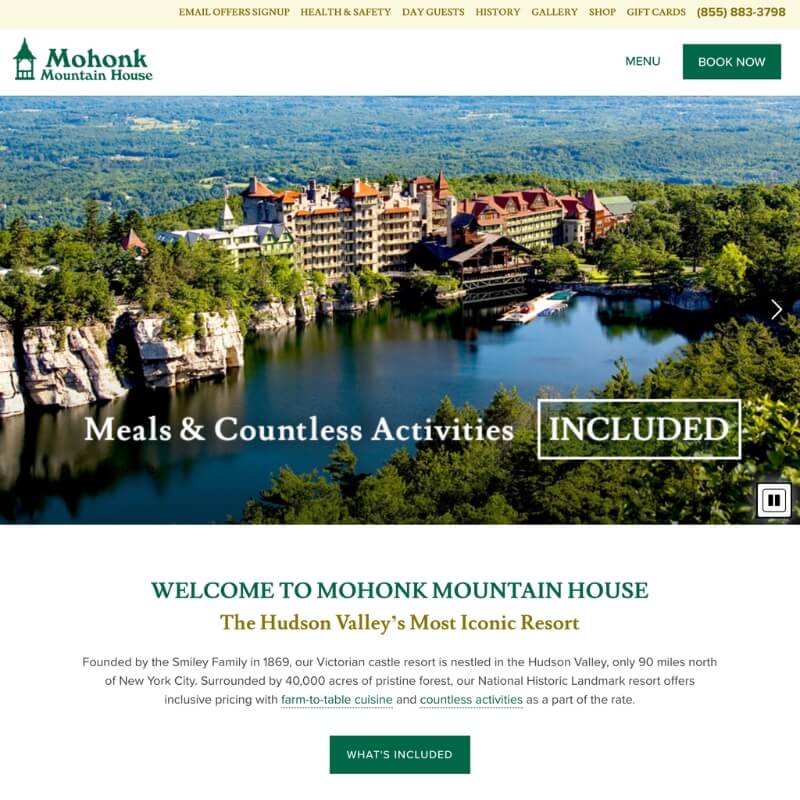 New York State is far more than just NYC and Buffalo. The Hudson Valley is known for its breathtaking mountains, fantastic oceanside views, and unique natural beauty. Mohonk Mountain House integrates all these elements into one excellent package and includes farm-to-table cuisine, hiking, swimming, and more just 90 minutes from downtown New York City.
Who is this destination for?
Try this elopement destination if you and your partner want a comfortable place to elope that's still close to a major city. It integrates almost everything you could want from a beautiful outdoor area while providing a comfortable living environment.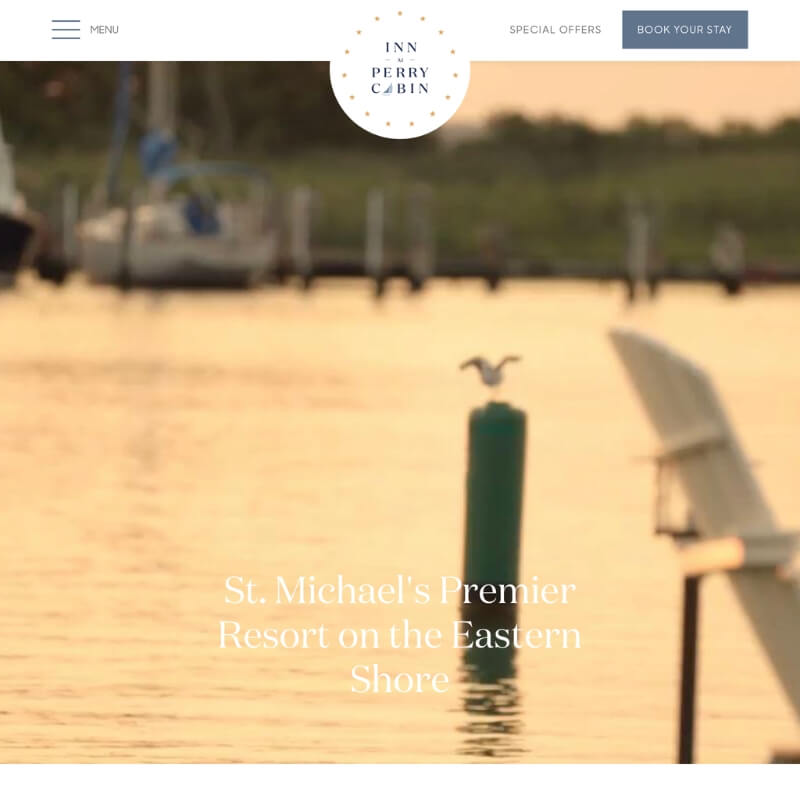 Maryland is far more than Baltimore, which you'll learn if you elope to St. Michaels. Its Inn at Perry Cabin destination is the best resort in the area and includes a relaxing atmosphere, gorgeous beaches, an expansive oceanside view, comfortable private suites, and multiple activities that make it a fun place to elope.
Who is this destination for?
Anyone interested in an Atlantic elopement may find this destination works the best for their needs. Its beautiful ocean views, expansive beaches, and many activities make it an appealing destination that many people are likely to love.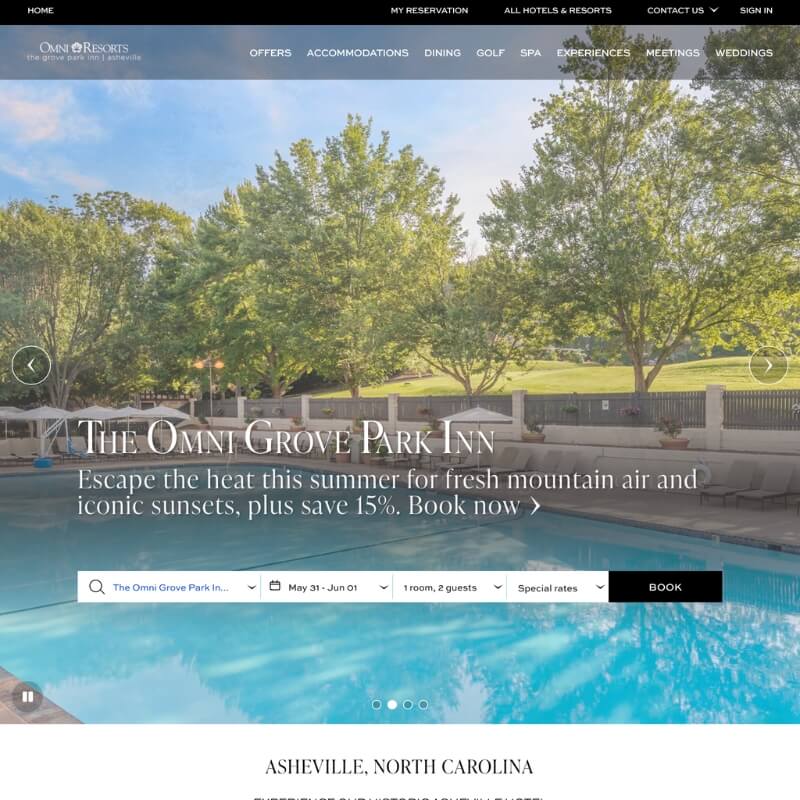 Omni Hotels Asheville Grove Park is a popular North Carolina resort that integrates many unique amenities.
For example, you can relax in mineral pools in a subterranean spa, get rejuvenating hands-on massages, golf on a championship-level course, and enjoy multiple restaurants and bars. All guest rooms are comfortable, romantically designed, and pet-friendly.
Who is this destination for?
North Carolina is one of the most underrated states in the nation and provides a natural beauty that's hard to top. This attractive resort not only integrates beautiful landscapes but also modern amenities. In addition, its relaxation services make it a great choice if your elopement has you stressed out.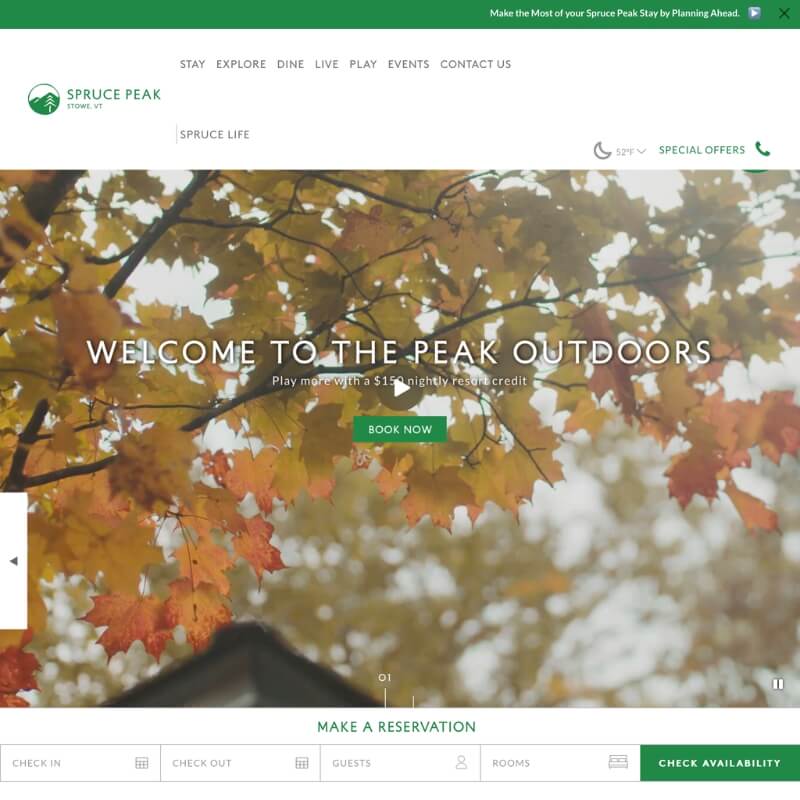 Spruce Peak in Mount Mansfield takes advantage of Vermont's natural beauty and gorgeous rolling hills to create a fantastic elope place. This resort has room for 250 guests, including a four-diamond restaurant.
Hiking, fishing, swimming, mountain biking, canoeing, kayaking, and paddleboarding are all available at this destination.
Who is this destination for?
Anyone who wants a fun and unforgettable outdoor experience will naturally enjoy this elopement destination. Beyond its many exciting outdoor adventures, it's a relaxing resort with pools and bars.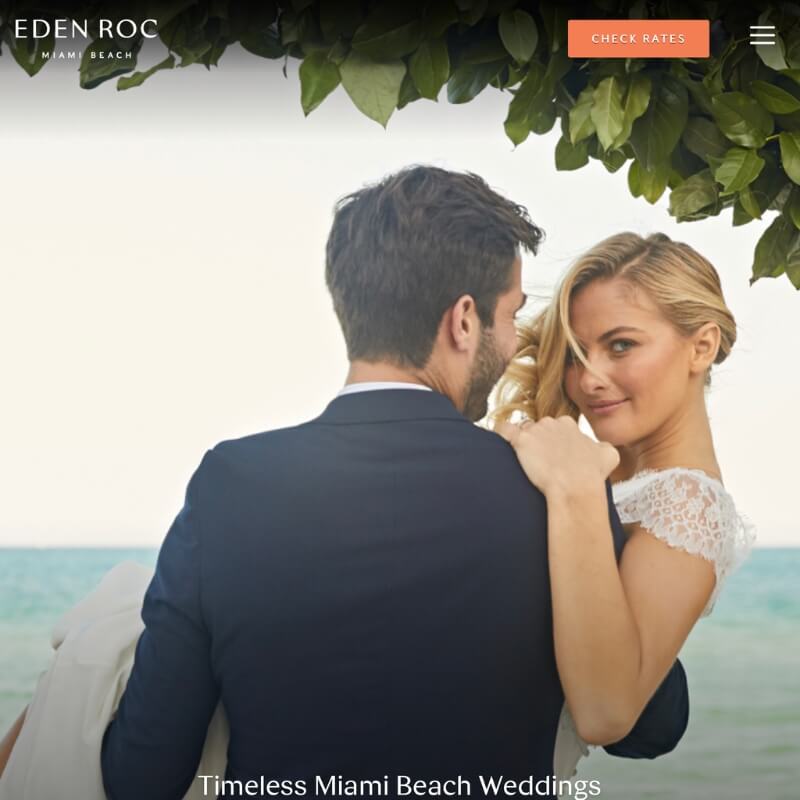 Eden Roch is a Miami resort with multiple activities, such as concerts, spa destinations, and restaurants where you and your partner can eat. They also support weddings and elopements, giving you plenty of help planning your trip.
In addition, its beachside atmosphere gives you plenty of chances to relax, making it an excellent option for anyone who loves Florida.
Who is this destination for?
Anyone who wants a great outdoor elopement destination during the winter will love Eden Roch. It integrates the fun and exciting Miami atmosphere with high comfort and relaxation amenities. You and your partner will find lots to do while staying at Eden Roc.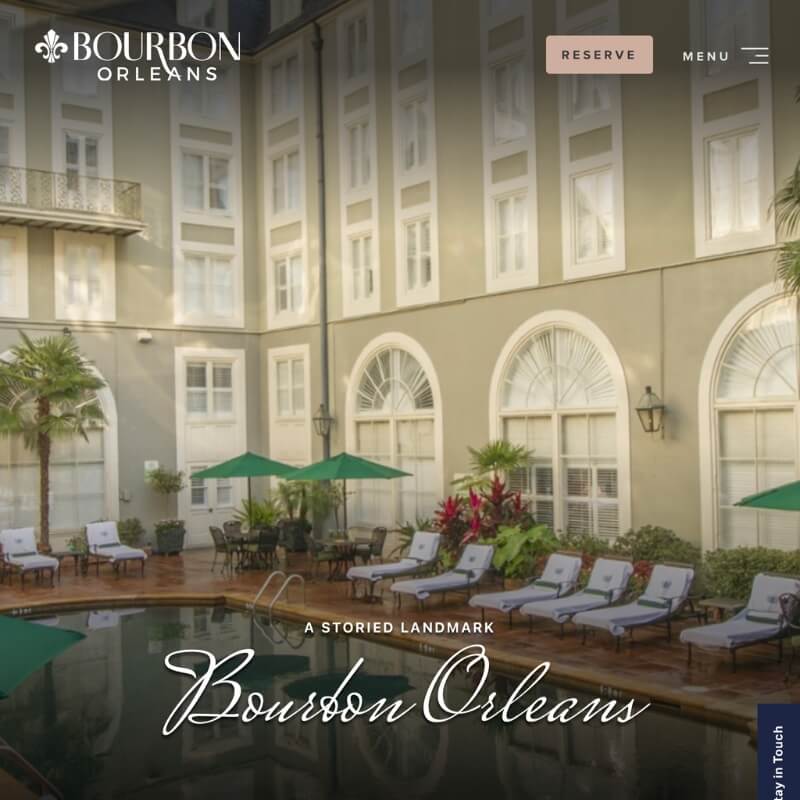 Bourbon Orleans is a fantastic NOLA resort that integrates this city's atmosphere into a comfortable and enjoyable environment.
Located in the French Quarter, this hotel is a historical landmark with delicious food, unforgettable drinks, and historical charm. You'll get amenities like room service and activities like haunted house tours.
Who is this destination for?
Have you always wanted to visit New Orleans but have yet to have the chance? Then, try out this resort destination! Its central location allows you and your partner to explore this historical city and relax in comfort.
What types of locations are considered the best places to elope in the US?
The best places to elope in the US can be a variety of locations, such as beautiful beaches, enchanting forests, scenic mountains, or charming small towns. The perfect spot depends on your personal preferences and the kind of experience you want for your elopement.
Do we need a marriage license to elope in the US?
Yes, you will need a marriage license to make your elopement legal in the US. Each state has different requirements, so be sure to research the rules for the state where you plan to elope.
You should also be aware that the process of obtaining a marriage license can take several weeks, so plan accordingly and make sure you do it well in advance of your wedding date.
Can we have guests at our elopement?
Of course! While elopements are typically more intimate than traditional weddings, you can still invite close friends and family to join you. Just be sure to consider the size of your guest list when choosing your elopement location.
What is the best time of year to elope in the US?
The best time to elope in the US depends on your chosen location and personal preferences. Consider factors like weather, crowd levels, and your desired scenery when planning your elopement date.
If you're looking for a warm climate, the south and southwest can provide plenty of sun. For cooler climates, eloping in the winter or late fall might be more appealing.
Bottom Line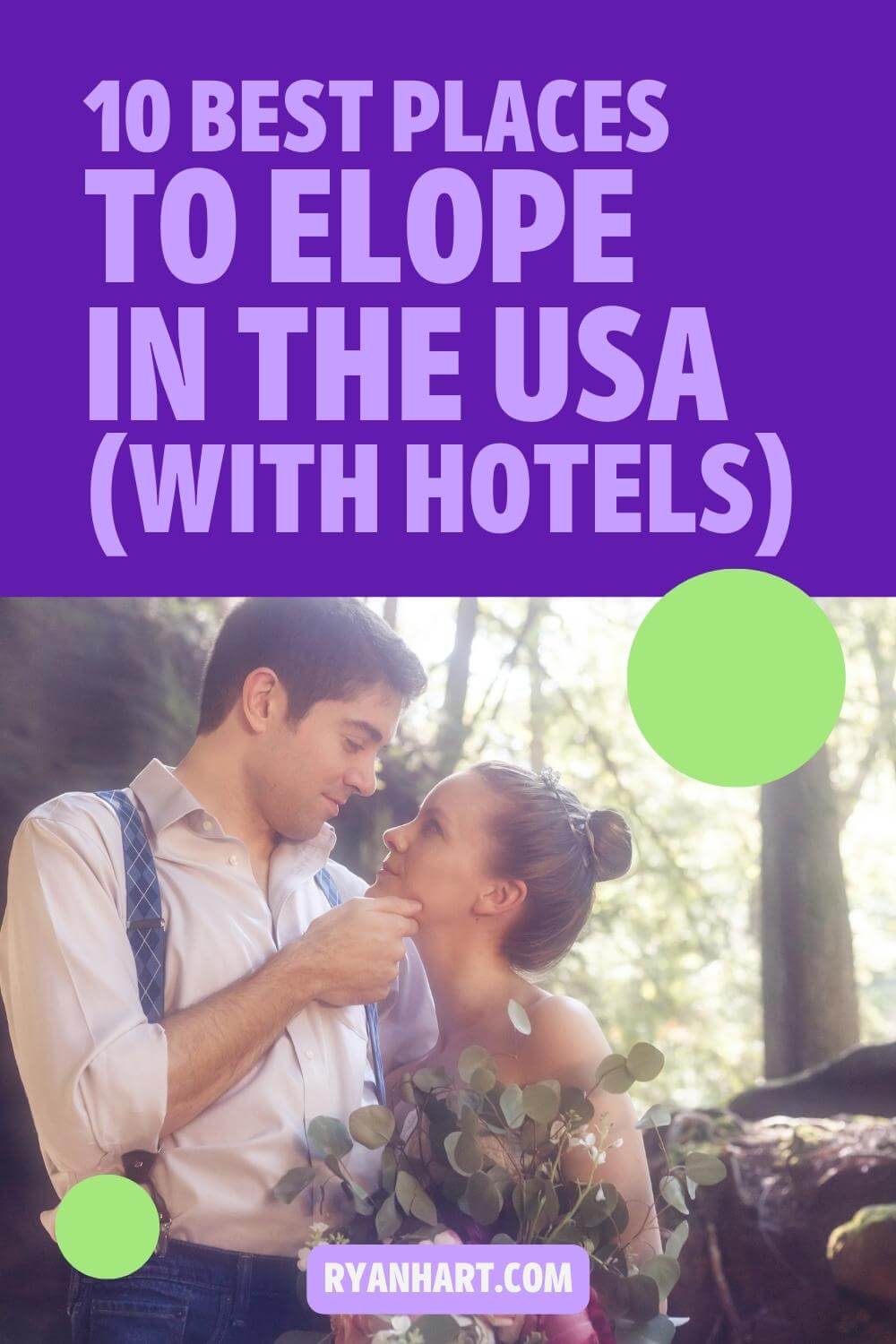 The best places to elope in the US are as unique and special as the couples who choose them. From stunning beaches to majestic mountains, there is a perfect location for every couple looking for an intimate and memorable wedding experience.
When choosing your elopement destination, consider factors like your personal style, budget, and desired scenery. Remember that the most important part of your elopement is the love and commitment you share with your partner, so choose a place that feels right for both of you.
With some research and planning, you'll soon be saying "I do" at your dream elopement location, creating memories that will last a lifetime.