Finding the perfect gift for engaged couples can be challenging. You want to ensure that both will be pleased and enjoy the present. The best way to choose the ideal engagement gift is to consider their personalities and the things they enjoy doing.
And it doesn't have to be expensive. Engagement gifts are usually low-cost and more personal than those for the wedding.
We have great ideas to share, so prepare to be wowed! From personalized finds to practical items they can use to prepare for their big event, we have the best engagement gift ideas!
What are the Best Engagement Gifts?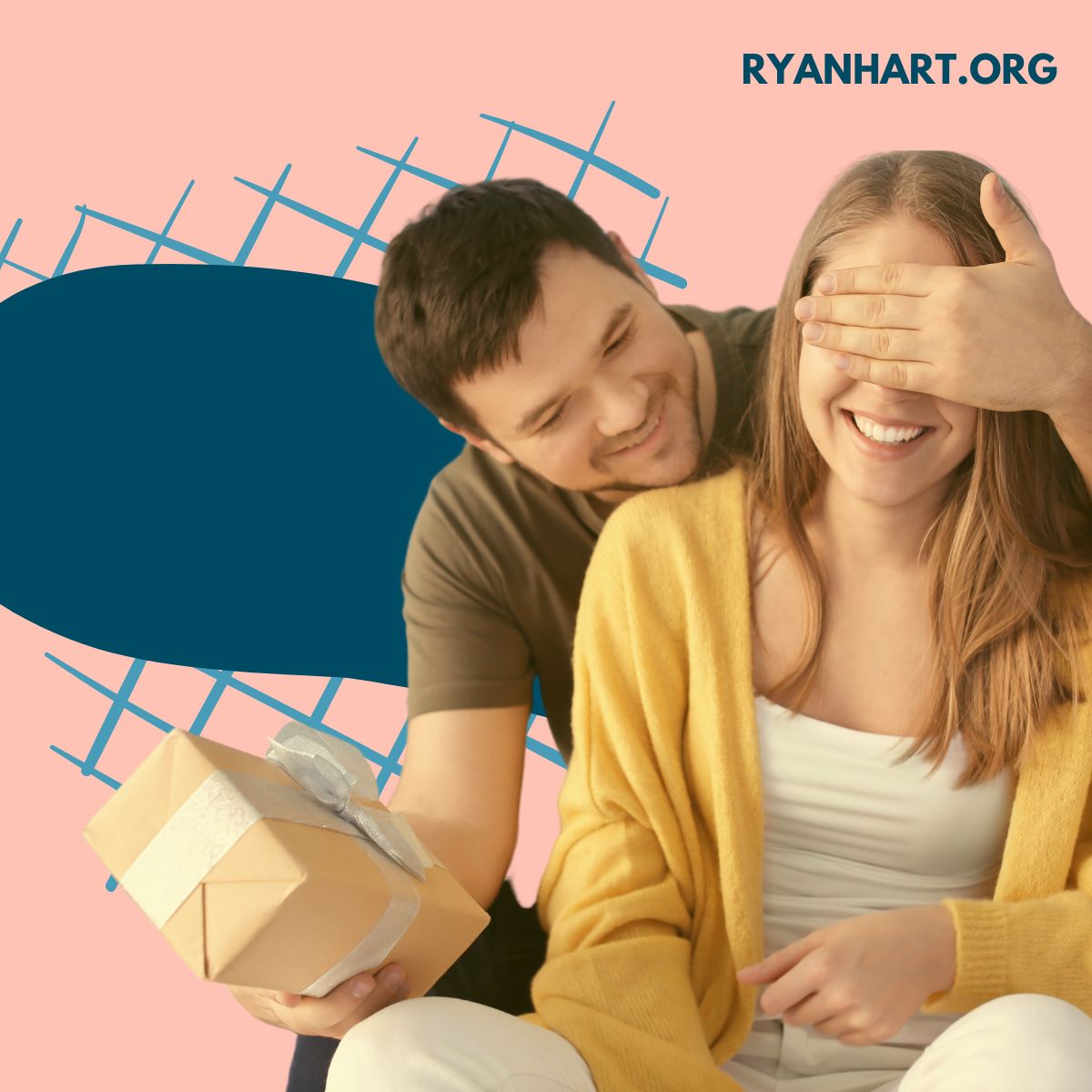 If you don't know much about the couple or if they are the type of people who have everything, it can be hard to decide on the right gift for them.
To celebrate your favorite engaged couple, keep reading to find out the best engagement gifts that are sure to please!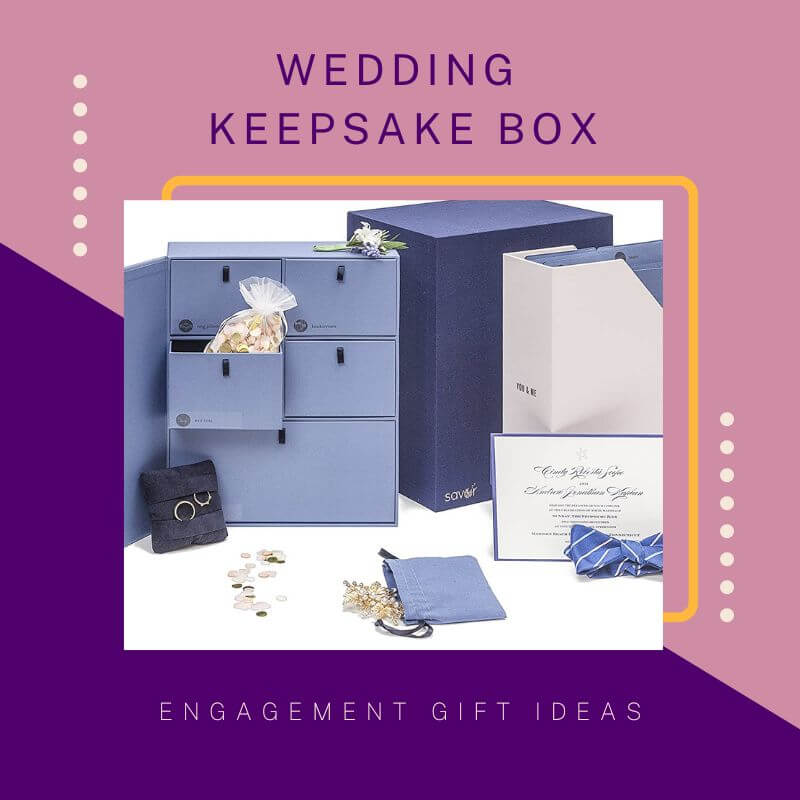 After the ceremony is over and couples have returned from their honeymoon, they are often greeted by a kitchen table full of wedding photos, invitations, and mementos from their special day.
It's essential to preserve those memories, and what's better than a wedding keepsake box for the job? Trust me; the bride will thank you for this thoughtful and practical engagement gift!
The Savor Wedding Keepsake Box is handmade and personalized. It includes everything to organize and preserve all of those wedding mementos. Open up this charming box to reveal drawers and files that save everything that means the most.
What's So Special About a Wedding Keepsake Box:
It includes stitched vellum envelopes and a cloth bag to protect everything. And they come in assorted colors so couples can add more to their collection for the other memorable moments in their life together.
Shop for a Wedding Keepsake Box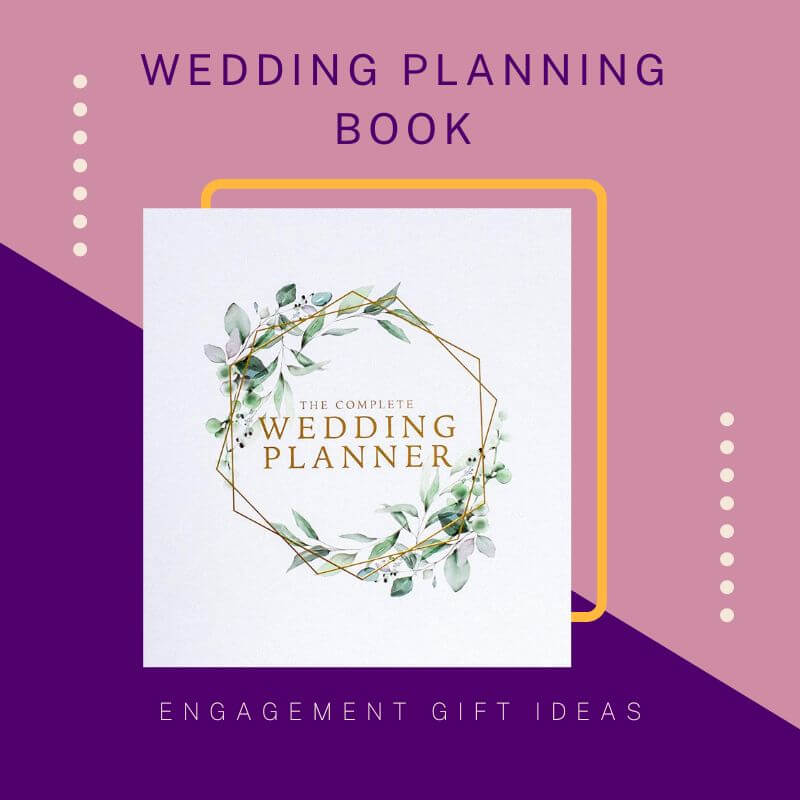 Planning a wedding can be stressful, but the event is sure to be a success with careful preparation. To help the engaged couple stay organized, gift them this Wedding Planner and Organizer. This leather-bound book will be their new best friend with over 132 pages of planning guides, pointers, tips, and budget-smart advice.
It has a countdown calendar and wallets to keep magazine clippings, inspiration photos, and fabric swatches. They can also create their guest list, seating plan, and vision board.
What's Special About the Wedding Planning Book:
Flexibility! This affordable gift also has online templates to use as plans change.
Shop for a Wedding Planning Book
Life moves so quickly. You blink, and years have passed by. So, gift the couple with a moment caught still in time. The Luna Keepsake Hands Casting Kit will give the couple something to do together and a memory to last a lifetime.
Remember the romance and the pottery making between Patrick Swayze and Demi Moore in Ghost? Catch every line and detail in their hands. It comes with everything they need, including molding powder, a bucket, and more. This is a wonderful way to give the couple a DIY project.
What's Special About the Keepsake Hands Casting Kit:
Togetherness! This DIY project keeps them close while they craft their cast and gives them something to treasure forever!
Shop for a Keepsake Hands Casting Kit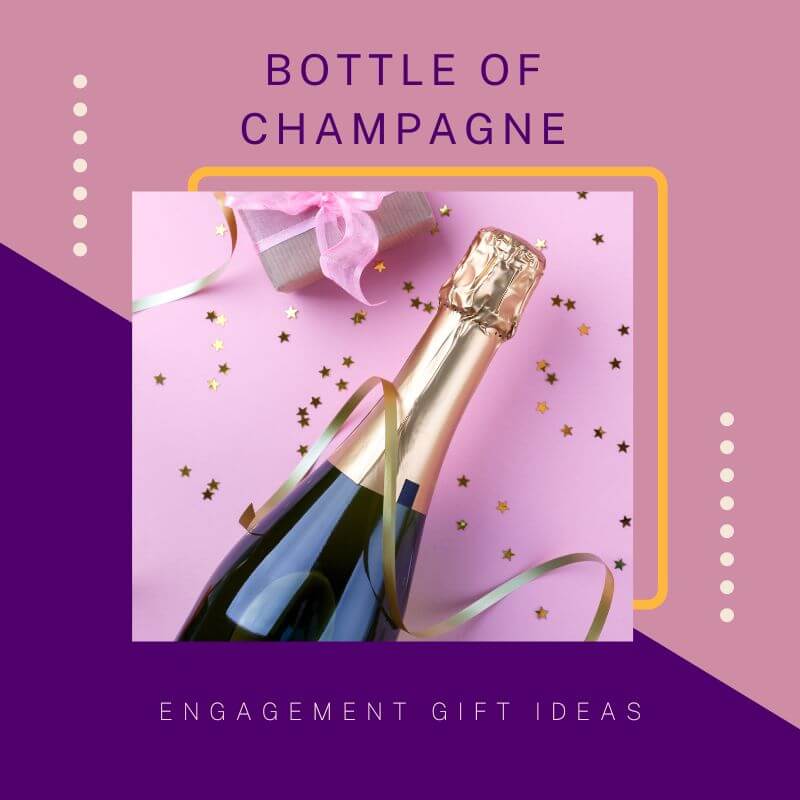 An engagement is a perfect time to pop the bubbly! This bottle of Veuve Clicquot Brut Champagne is the essential celebratory gift! This French champagne is light and soft with notes of apple and citrus.
The winery from which it hails, Veuve Clicquot, in the Champagne region, sits on a landscape of hills and has a blend of Chardonnay, Pinot Noir, and Pinot Meunier terroirs. Consider pairing this with a cheese and fruit basket or personalized wine flutes.
What's Special About the Bottle of Veuve Clicquot Brut Champagne:
This 1990 vintage is among the top 1% of all wines worldwide for less than $100!
Shop for Veuve Clicquot Brut Champagne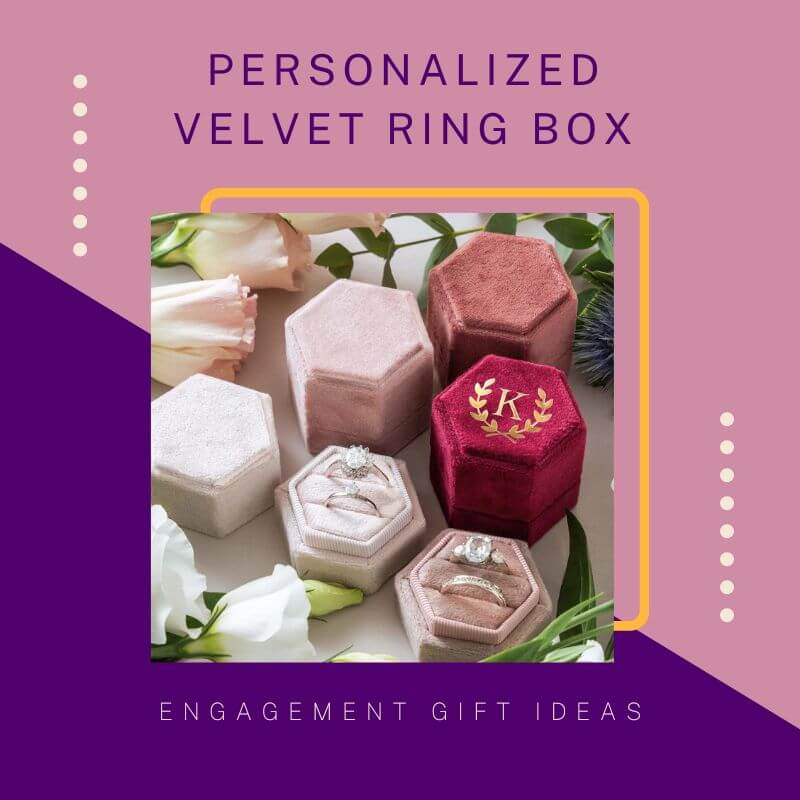 While I'm sure the engagement ring came in a beautiful box from the retailer, the bride will be impressed by this personalized velvet ring box. Double slotted, it has a space waiting for the wedding band and is available in over fifteen colors. Include their names, initials, or another special symbol.
The bride-to-be can store her ring for years to come, and the ring bearer can also carry it on the big day!
What's Special About a Personalized Velvet Ring Box:
Sentimentality and practicality! The couple will need somewhere to house the ring, and it's perfect for the special day as well!
Shop for a Personalized Velvet Ring Box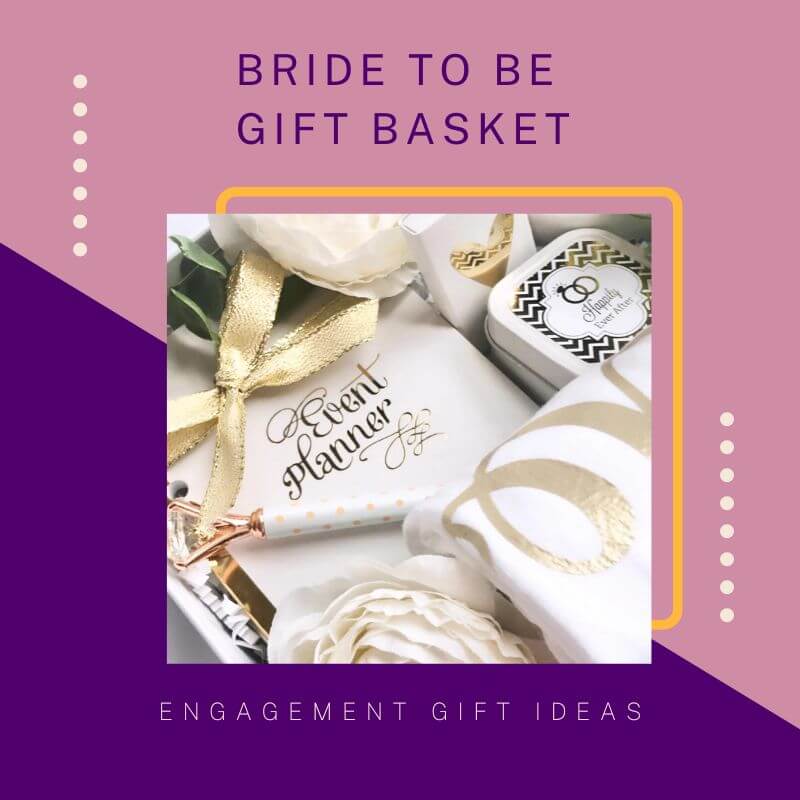 Bride to Be Gift Baskets puts all of your love and best wishes for the new couple into one cute package! This basket includes a diamond pen for making notes and a notebook to write all of her plans. The 12 oz coffee mug will come in handy each morning, and the happily ever after candle will help her relax after a day of planning.
She can announce her status with the bride's t-shirt! You can personalize the included congratulations card. These boxes are handmade, personalized, and shipped within two days of purchase.
What's Special About the Bride to Be Gift Basket:
It's personal and gives the bride practical things to use and personal things to enjoy as she plans her wedding.
Shop for a Bride to Be Gift Basket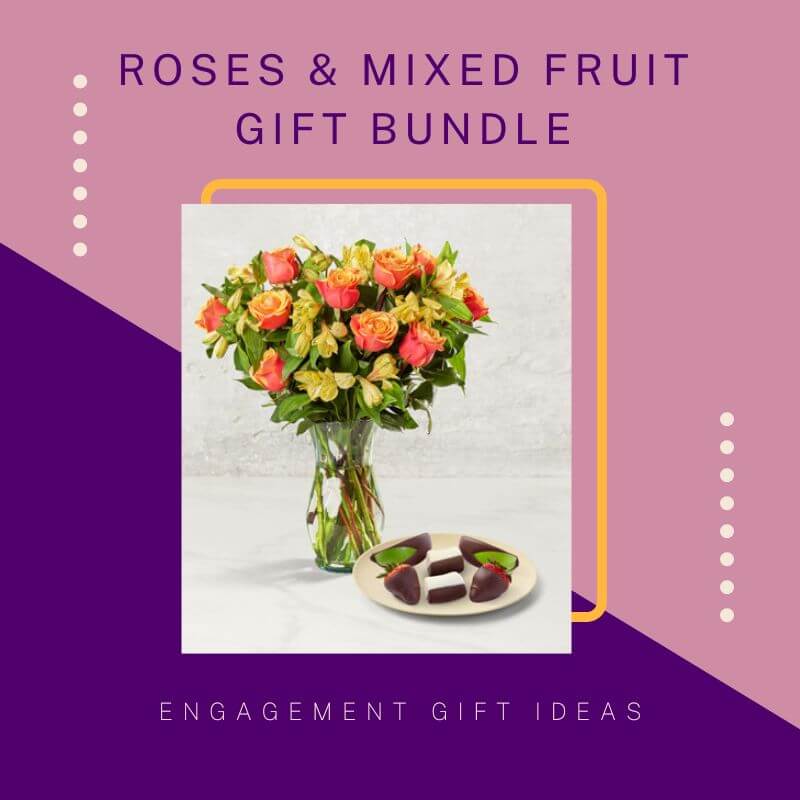 Sweet smelling roses and delicious chocolate-covered fruit are sure to please the newly engaged couple! The Fresher Than Ever Roses and Mixed Fruit Gift Bundle comes in blush tones and includes six chocolate-dipped apple wedges, strawberries, and bananas.
Even if you live far away, you can send this stunning gift, and the bride can press the dried flowers for her book of remembrances.
What's Special About the Roses and Mixed Fruit Gift Bundle:
The bundle has sweets for the sweets and a pleasant aroma to boot!
Shop for a Roses and Fruit Gift Bundle
Do you get someone a gift when they get engaged?
Once upon a time, it was considered improper for a couple to receive gifts upon their engagement. The thinking was that the marriage was not yet official, so it would be presumptuous to give them a gift.
However, times have changed, and today it is perfectly acceptable to give an engaged couple a small token of your congratulations.
If you have a strong relationship with the couple, you may choose to give them a more personal gift, such as a photo album or framed picture. If you are not as close, a simple gift card or bottle of champagne will do the trick.
One easy way to discover if you should get someone an engagement gift is to check their registry. Couples register for gifts they need and want, taking the guesswork out of choosing a present.
In the end, there is no right or wrong answer when giving gifts to newly engaged couples - it is simply a matter of personal preference.
What is an appropriate gift for a newly engaged couple?
A gift for a newly engaged couple should be something that celebrates their love and commitment to each other. A common choice is to give a gift that will help the couple to start their new life together, such as household items or a set of cookware.
But before you order the first gift you find on Amazon, take a moment to think about what the couple would appreciate. If they already live together and have all the household items they need, for example, they may prefer something else, like a gift certificate to their favorite restaurant.
However, giving a more personal gift that the couple will treasure for years to come is also nice. So, for example, a handwritten note expressing your well-wishes for their future together would be a lovely gesture.
Whatever you choose, the most important thing is to select a gift from the heart.
How much should I spend on an engagement gift?
In general, it is considered polite to spend at least $50 on an engagement gift. How much you ultimately spend should be based on your relationship with the couple and your budget.
If you know the couple well, you may want to select something meaningful and personal to them. A more generic gift may be appropriate if you are not as close or on a budget.
Bottom Line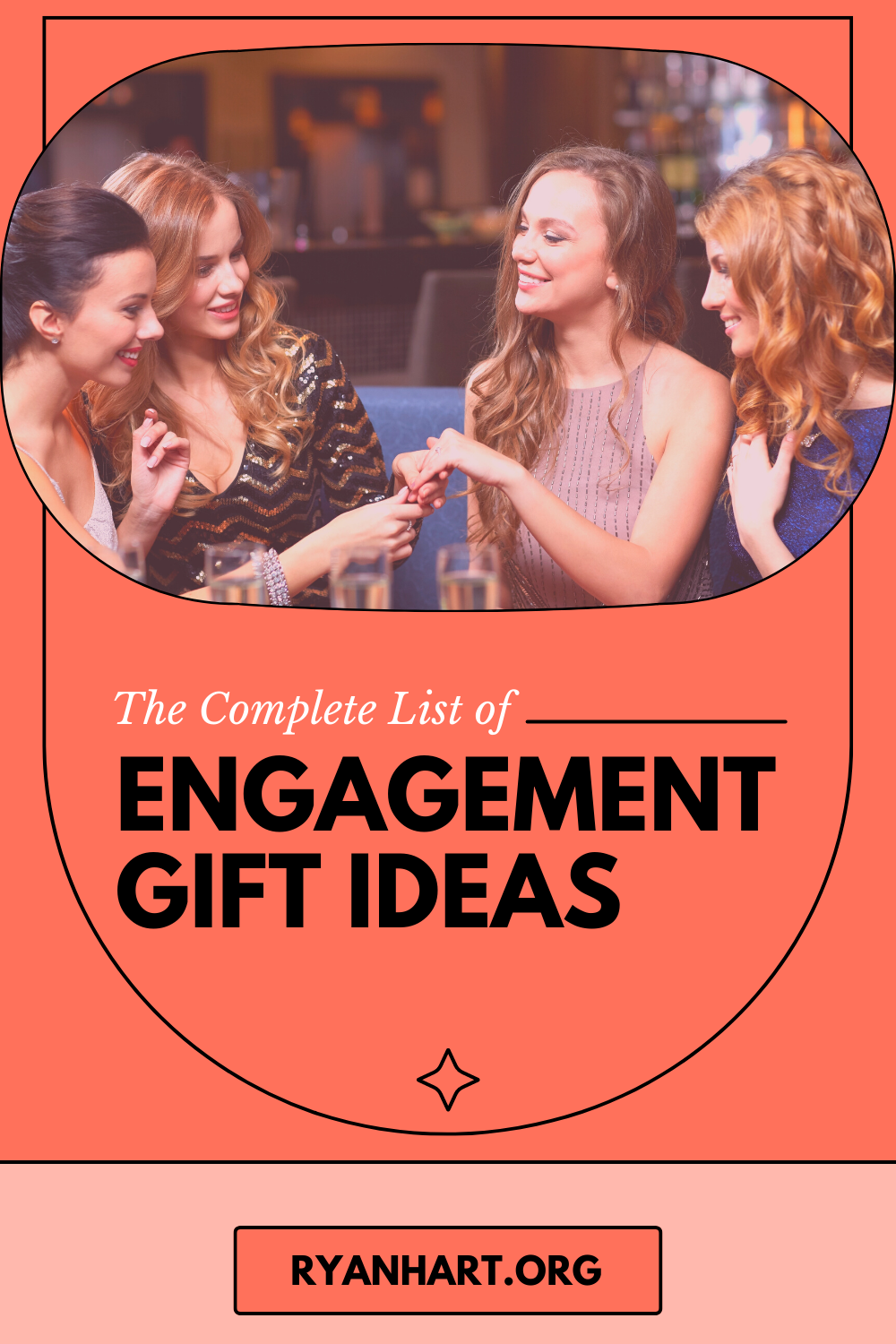 While an engagement gift is not required, it is thoughtful to congratulate the happy couple and welcome them into their new life together.
When choosing an engagement gift, it is essential to keep it within your budget. While there is no set amount that should be spent on an engagement gift, it is generally advised to spend at least $50.
In addition to staying within a budget, choosing a gift with meaning is also essential. The best engagement gifts are personal and reflect the unique relationship between the giver and the recipient.
With a bit of thoughtfulness, it is easy to find an engagement gift that the couple will cherish for years to come.