Online jewelry appraisers are certified professionals, analyzing and evaluating your precious items to determine their true worth.
Getting your jewelry appraised is often required, whether you're looking to sell, insure, or just curious about your heirloom's value.
However, seeking a fair and accurate appraisal can feel as elusive as finding a diamond in the rough, with factors such as fluctuating market values and personal opinions clouding the process.
Our selection of trustworthy online appraisers in this article will help you bypass these hurdles, ensuring you get an honest valuation and the peace of mind you need.
So, let's help you find the right appraiser for your jewelry.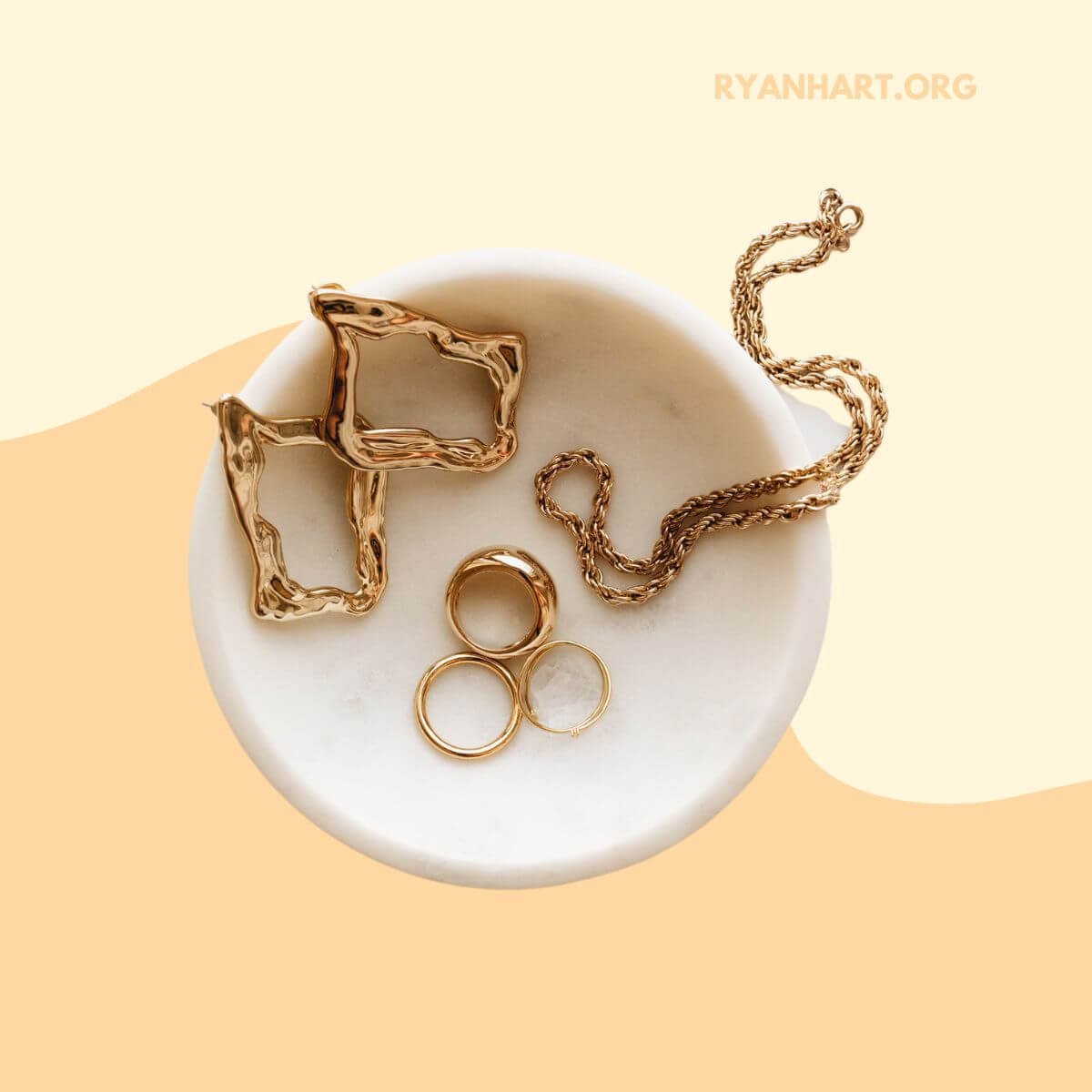 Where can you get jewelry appraised?
Finding the best jewelry appraisal requires you to identify in-person or online shops that are familiar with your type of jewelry.
An online jewelry appraisal is easy because it lets you choose from a wide range of companies and can often cost less. Just as importantly, most online appraisers have insurance that minimizes any damage risk.
Here are seven of the best options if you can't find a jewelry appraisal near you that suits your needs: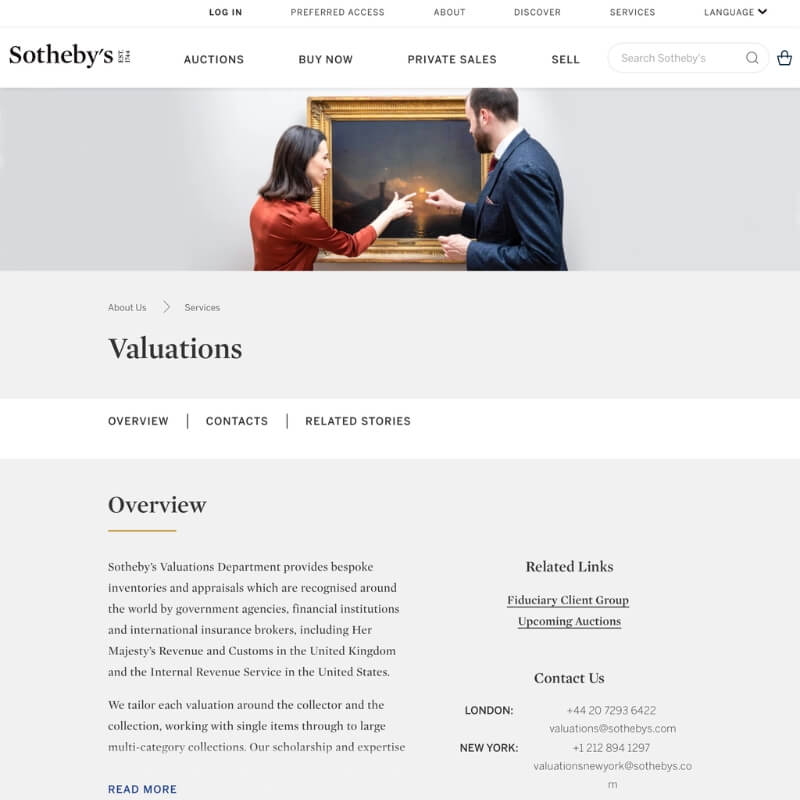 Sotheby's is a trusted firm that provides high-quality valuations. Their Valuation Department is recognized worldwide by most international jewelry organizations, including the Internal Revenue Service in the United States and other similar customs groups.
Each valuation carefully suits your needs, including research into your jewelry. They contact museums and other experts to carefully gauge how much your jewelry is worth.
Each appraisal includes estimates for sale and collection management support.
Who should try Sotheby's?
Sotheby's is the golden standard for jewelry appraisal and provides high-quality service for corporations and individuals. Though their services are slightly higher priced than others, they offer the in-depth results you deserve.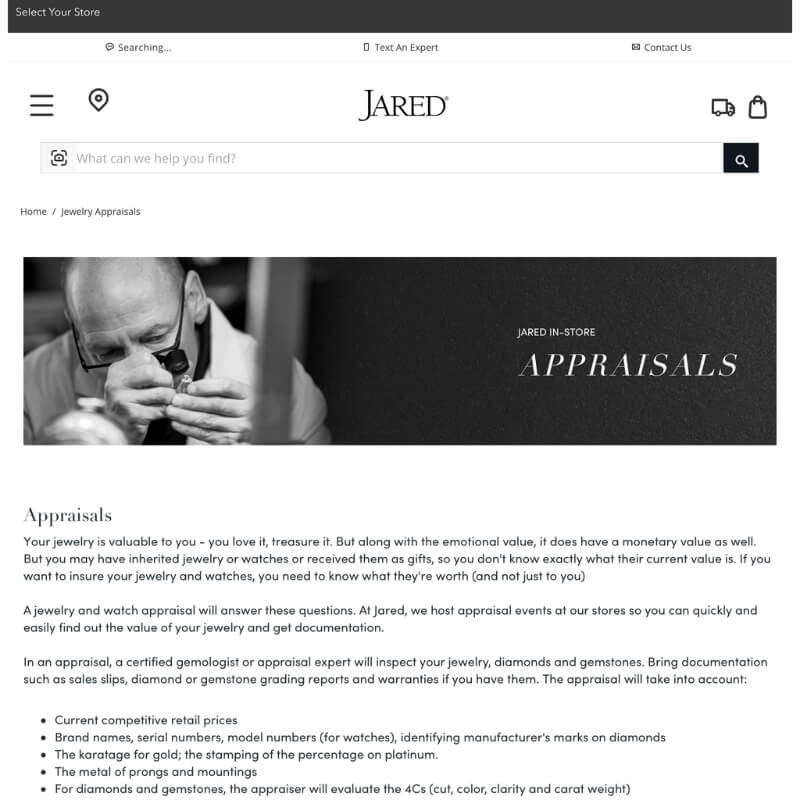 Jared is a well-known and respected jewelry firm that sells great products and provides appraisals. Their appraisals follow an in-depth process examining as many elements as possible to ensure your jewelry is appropriately priced.
Their process covers competitive retail prices, brand names, serial numbers, model numbers, carat level, platinum levels, metal prongs, cut, color, clarity, and weight. When finished, you get a detailed report with diagrams and pictures that tell you what your jewelry is worth.
Who should try Jared?
We strongly suggest Jared if you've worked with them in the past or purchased your jewelry from them. They provide a hands-on appraisal that takes into account many factors and will provide an accurate and reliable report.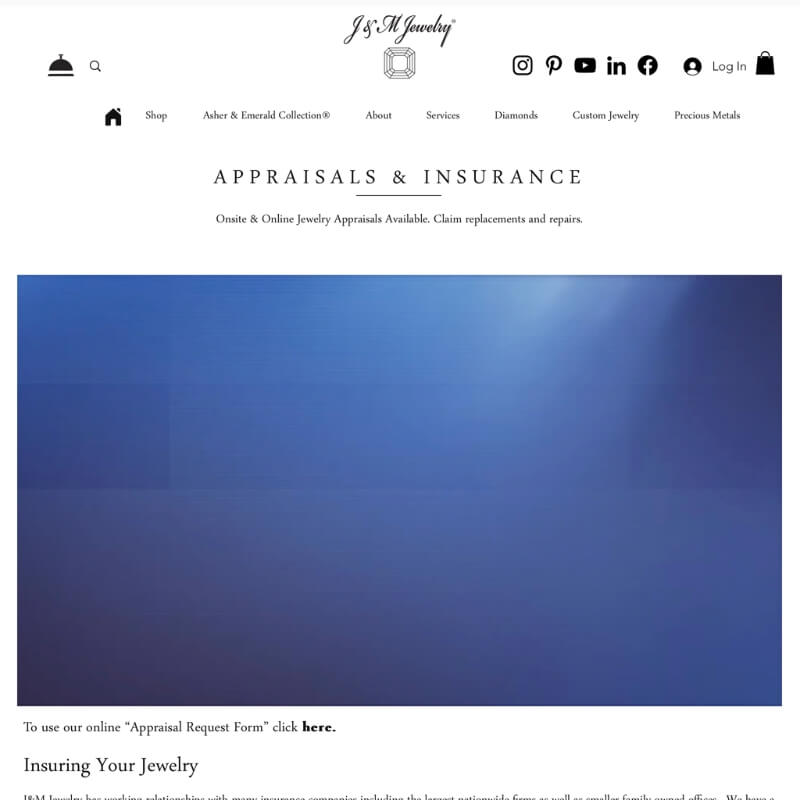 J&M Jewelry is known not only for its complete appraisal process but for its insurance coverage. They provide comprehensive coverage that reduces your risk if your jewelry gets lost in transit or damaged. That ensures that your investment is protected. Furthermore, J&M provides one of the best appraisal processes. They investigate your jewelry, examine its gems, and ensure it's adequately valued. In this way, they offer the in-depth support you need to value your jewelry properly.
Who should try J&M Jewelry?
If you're worried about losing your jewelry in shipping, J&M is an excellent option. While other companies also provide some insurance coverage, their multiple protection options will protect you. Even better, their appraisals are fantastic.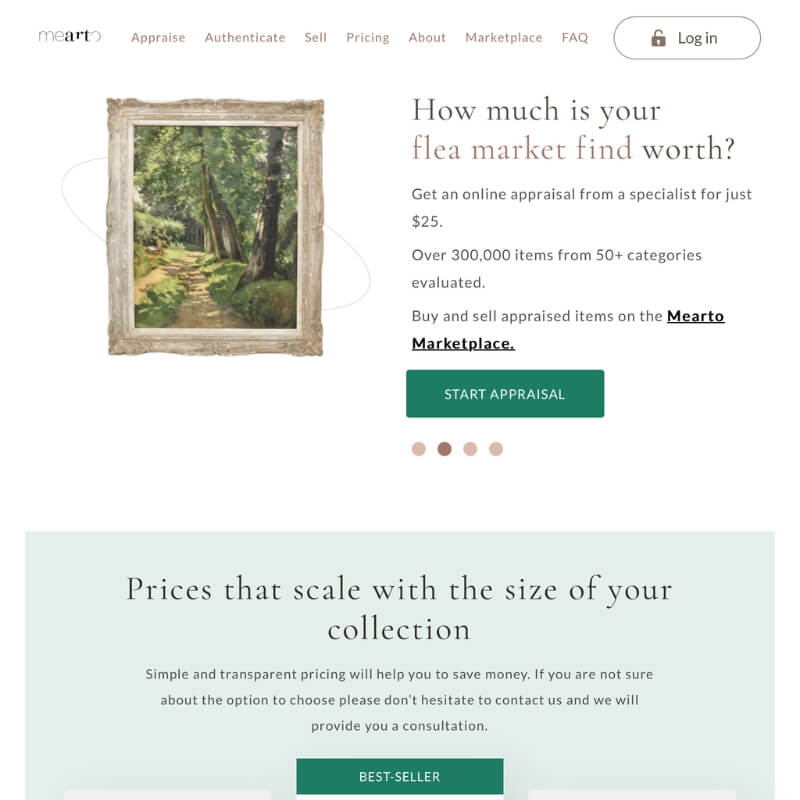 Mearto is an appraisal firm that works beyond jewelry. They also appraise family heirlooms, artwork, collector's items, and more. Their in-depth services can help you during an estate sale and provide the support that you need.
Just as importantly, they also have a marketplace where you can sell your items. Once your goods are appraised, they'll put them up here if you want. This way, you can find people interested in your jewelry and make good money on the sale, particularly if selling older jewelry.
Who should try Mearto?
If you're actively looking to sell your jewelry, Mearto is an excellent option. Their marketplace is very active and has hundreds of thousands of available items. Even better, you can turn to them if you have more than jewelry to sell, particularly if you're doing an estate sale.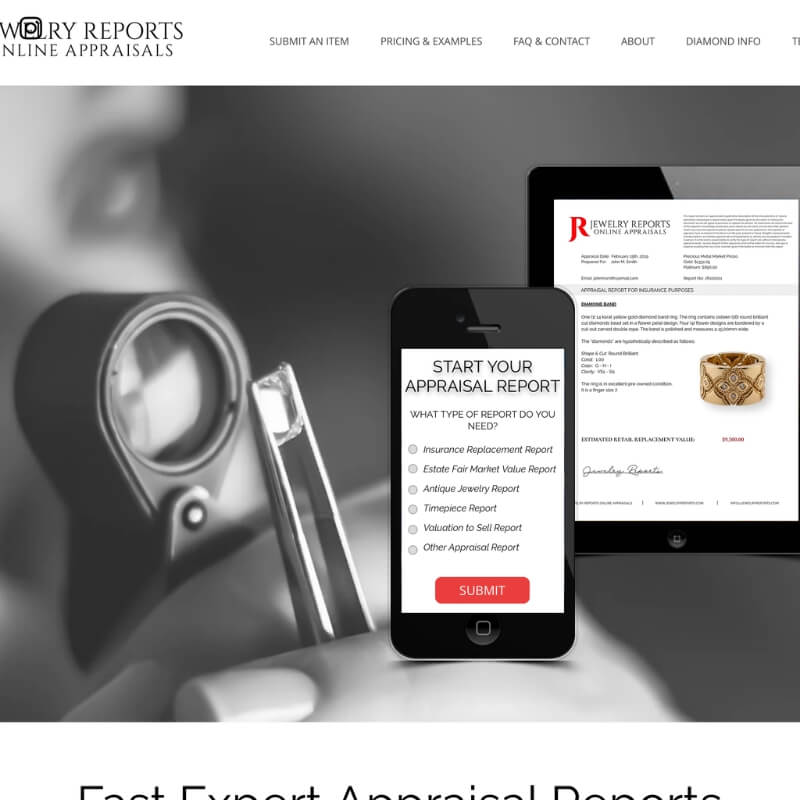 Jewelry Reports is one of the world's longest-serving online jewelry appraisal companies. They provide a personalized process that pairs you with a jewelry expert. During your appraisal, they'll work with you every step of the way to ensure you understand everything, including discussing any price discrepancies you may notice.
You'll start by discussing the item that you want to put up for appraisal. They'll then send a completed assessment to you in a PDF form, which proves its value. This way, it should be easier for you to set up a sale after the appraisal and make the money you deserve from each sale.
Who should try Jewelry Reports?
Do you want a more personalized approach that considers your needs? Jewelry Reports is a great option to consider. Their hands-on appraisal ensures that you get the attention that you deserve from a professional that you can trust. Most importantly, they'll work hard to find a buyer that meets your needs.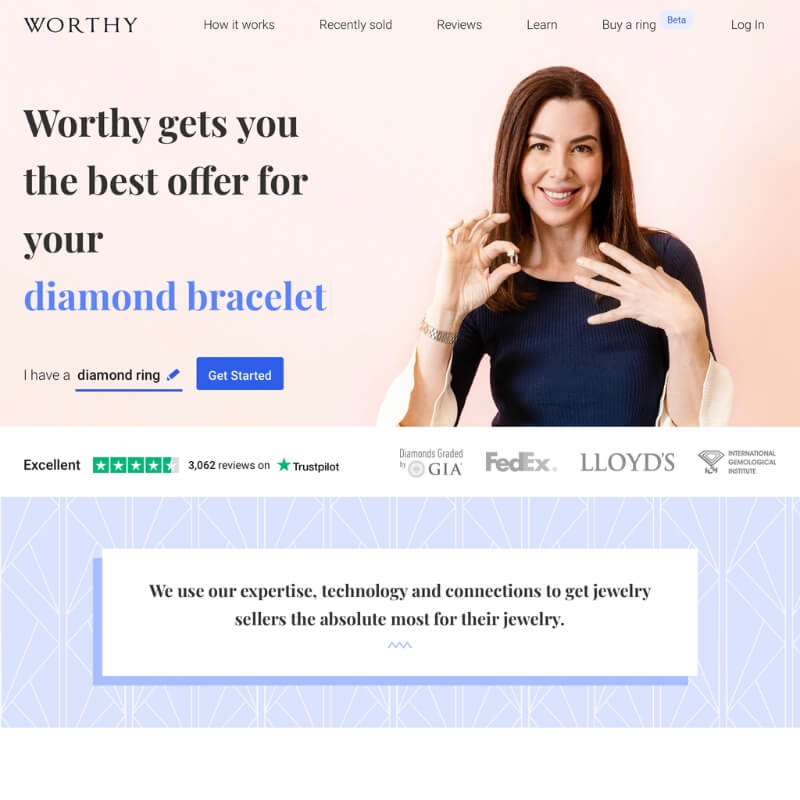 Worthy is a diamond appraiser that can help value your jewelry. They provide personal auction managers and a professional buyer network who can help you get the best value.
Even better, their values are dependent on what you earn, meaning you won't get overcharged for their services. It also gives them an incentive to find the best price for you.
Worthy has worked with many professionals, including GIA, FedEx, Lloyds, and International Gemological Institute. This diverse array of partners showcases their quality and experience and ensures that you get the high-quality support necessary for your appraisal. Just as importantly, they can help you find sellers as well.
Who should try Worthy?
Anyone with diamond jewelry should turn to Worthy to get their appraisal. They cover all diamond jewelry, including rings, necklaces, bracelets, and watches. They've worked with many companies and have a strong reputation for quality. As a result, they're an excellent option for diamond appraisals.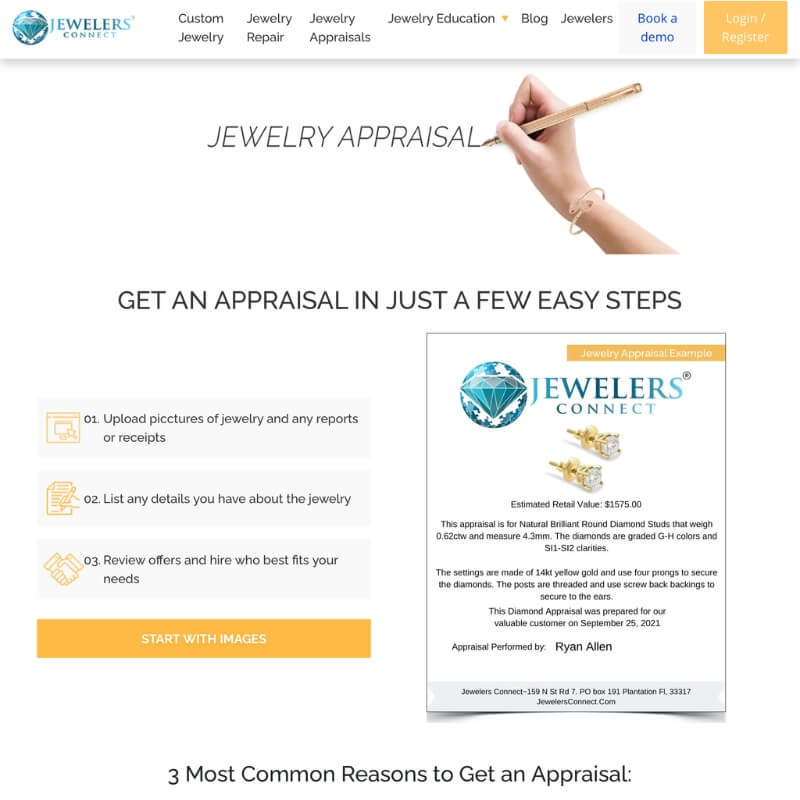 Jewelers Connect provides a streamlined and effective appraisal process that should work well for most people.
They start by asking you to upload pictures of the jewelry and documents about your purchase. These items should include reports or receipts related to the jewelry, including how much you paid.
After you list as many details as possible about the jewelry (including available manufacturer codes), they'll appraise the jewelry, field different offers, and find a professional who works the best for you. Their goal is to pair you with a buyer that meets your needs as much as possible.
Who should try Jewelers Connect?
This appraisal company is the best option for people who want a quick and effective selling process. These experts will help you through every step of this process, including appraising your jewelry and finding sellers that work for you. In this way, you can sell your items at a fair price and get the compensation you want and deserve.
What is a jewelry appraisal, and why might I need one?
A jewelry appraisal is an expert evaluation of your jewelry's value. You might need an appraisal for insurance, selling your jewelry, or knowing its worth.
A professional appraisal will give you an accurate assessment of your jewelry's quality, condition, and market value.
How can I find a trustworthy jewelry appraiser near me?
If you're looking for a reliable appraiser in your area, you can start by asking friends or family for recommendations, checking online reviews, or consulting with local jewelers to see who they recommend.
Keep in mind that some items may require a specialty appraiser. It's a good idea to visit multiple appraisers and compare their credentials and fees to find the one that best suits your needs.
Be sure to select an appraiser who is certified and experienced in evaluating the specific items you need appraised.
How much does a jewelry appraisal cost?
Appraisal fees can vary based on the appraiser's expertise, location, and the complexity of the jewelry. It's best to get quotes from multiple appraisers before choosing one.
Be sure to ask about their qualifications, experience with jewelry appraisal, and fees before selecting an appraiser. You should also review any paperwork they provide before signing a contract.
How often should I have my jewelry appraised?
To ensure that you know the true value of your jewelry, it's advisable to have it appraised every few years. Changes in the market value of precious metals and gemstones can affect your jewelry's worth over time.
Moreover, if your jewelry is damaged or lost, having documentation that records its value is crucial. An appraiser can provide an accurate assessment of your jewelry's worth. This information can be helpful in filing insurance claims for lost or stolen jewelry.
Bottom Line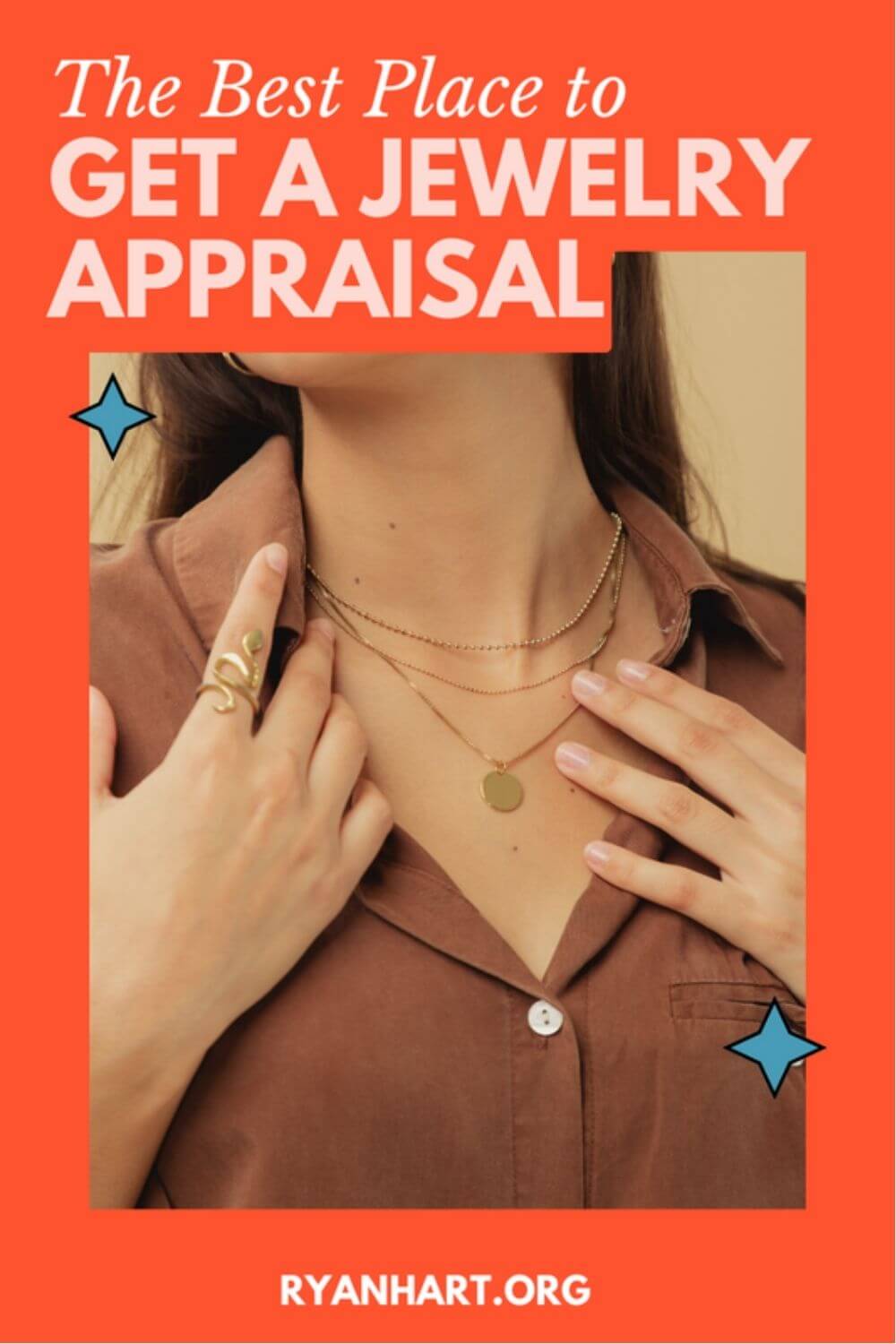 Finding a reliable jewelry appraiser near you is an important step in understanding the true value of your precious items.
Whether you need an appraisal for insurance purposes, selling your jewelry, or simply to satisfy your curiosity, a trustworthy appraiser can provide accurate and professional evaluations.
Remember to do your research, ask for recommendations, and compare quotes from different appraisers before making a decision.