Online jewelry buyers are like digital treasure hunters, providing a platform for people to sell their pre-loved jewels when they're ready for something new, or simply need a little extra cash.
But selling your precious pieces online can feel like walking a tightrope, juggling the fear of undervaluation and potential scams.
That's where our roundup of the best online jewelry buyers swoops in to save your day. The companies in our list offer reputable, secure, and fair appraisals to transform your old bling into cash.
So, dust off your jewelry box and dive into this post to discover where to safely sell your jewelry online.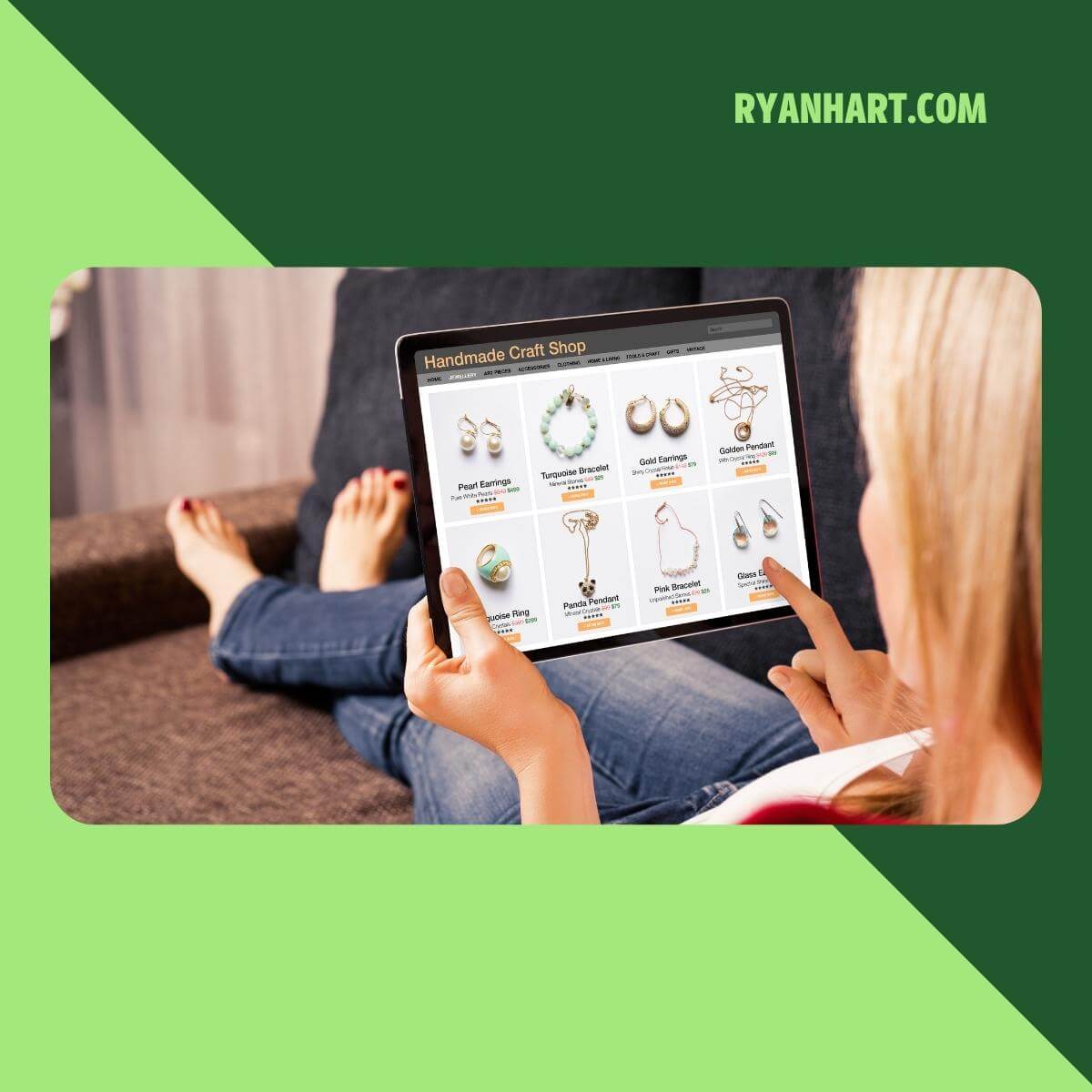 Who Buys Jewelry for Cash?
If you are trying to sell jewelry online and aren't sure where to start, read on to learn our top recommendations: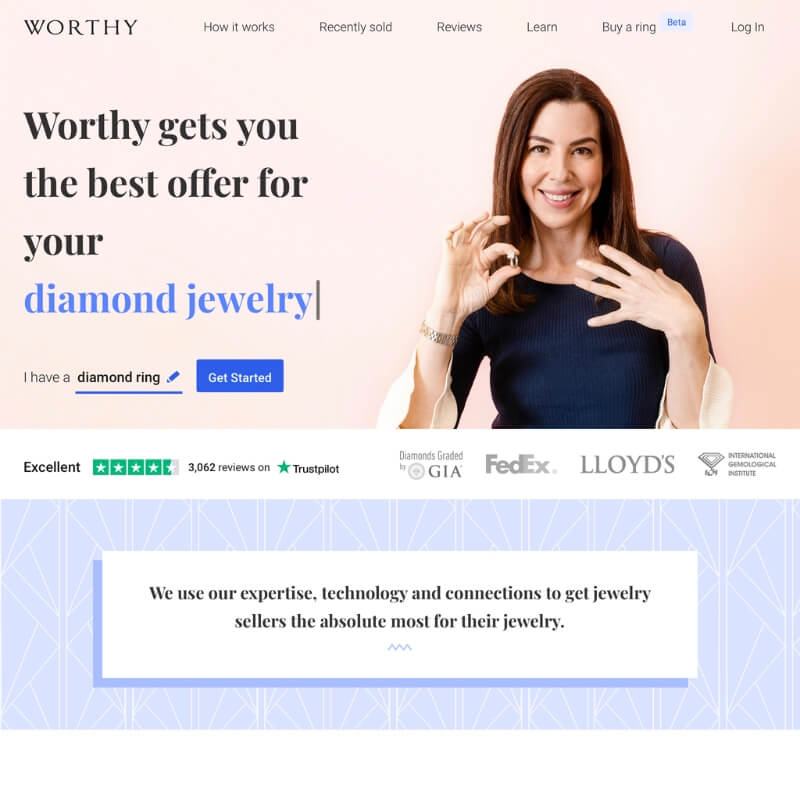 Worthy is a company that auctions diamond jewelry, with a particular focus on engagement rings.
The process is relatively simple: you upload photos of the jewelry you want to sell along with vital information, such as the color, cut, and other details.
Then, all you need to do is mail in your jewelry to Worthy headquarters and you'll be paid after the auction is complete.
Cash for Gold USA is a website that buys gold, diamond, and sterling silver jewelry.
As with many other online jewelry buyers, you will start by requesting a free shipping label on their website for your items.
One of the benefits of Cash For Gold is that the entire process is focused on helping you get paid quickly. Once you accept an offer, Cash For Gold will send payment within 24 hours via Paypal.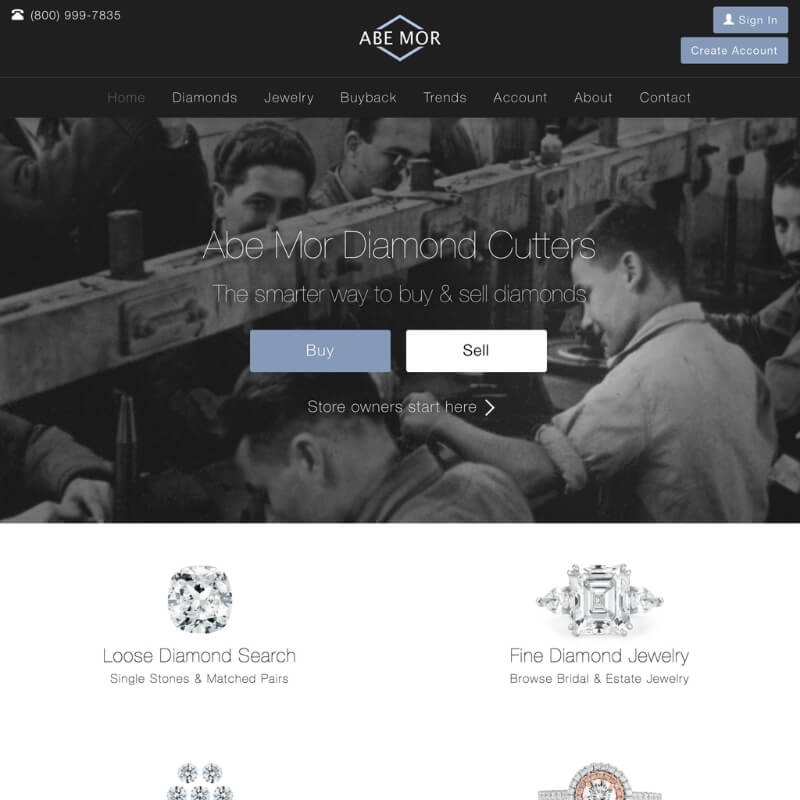 Abe Mor is a company that specializes in buying and selling diamond jewelry of all kinds.
Abe Mor accepts earrings, bracelets, rings, watches, necklaces, and even loose diamonds. The company also walks you through the assessment process step by step so you know you are getting exactly what your items are worth.
You can start the process by calling customer service, going through the website, or downloading the app. This gives you several ways to provide information about your jewelry, complete with photos.
With more than 60 years of experience, it's easy to see why Abe Mor is one of the best.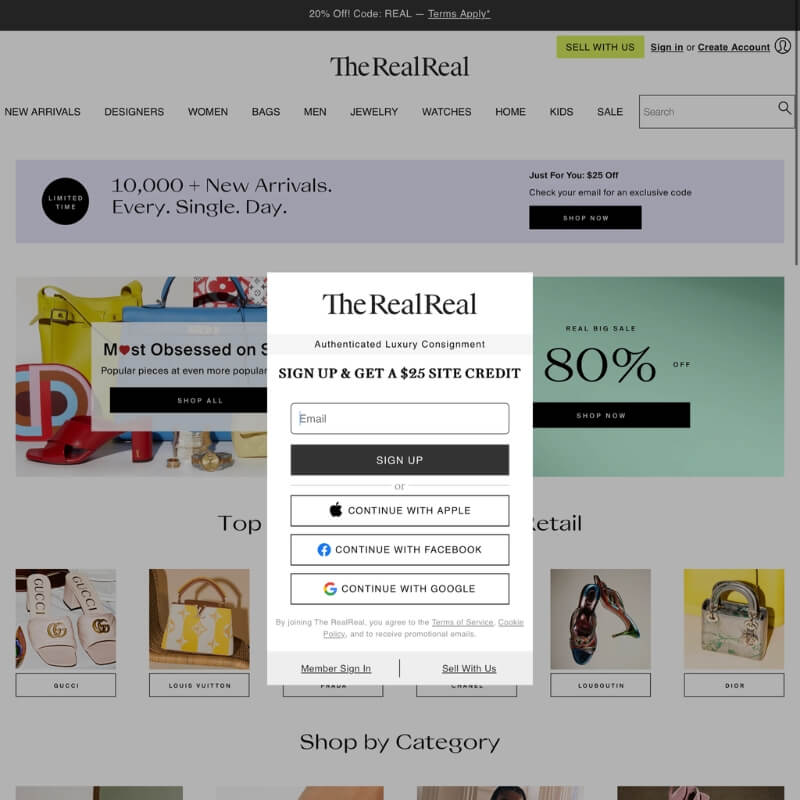 The RealReal is a website where you can sell luxury items of all kinds, from designer clothes and purses to jewelry. They only accept certain brands, including Tiffany, Cartier, and Chanel.
If you have jewelry from one of these brands, you can send them to The RealReal and get an excellent price. When you send the company your jewelry, it will be expertly cleaned, assessed, and photographed for the sale floor.
One benefit of The RealReal is its pledge to pass up to 85 percent of your jewelry's sale price back to you.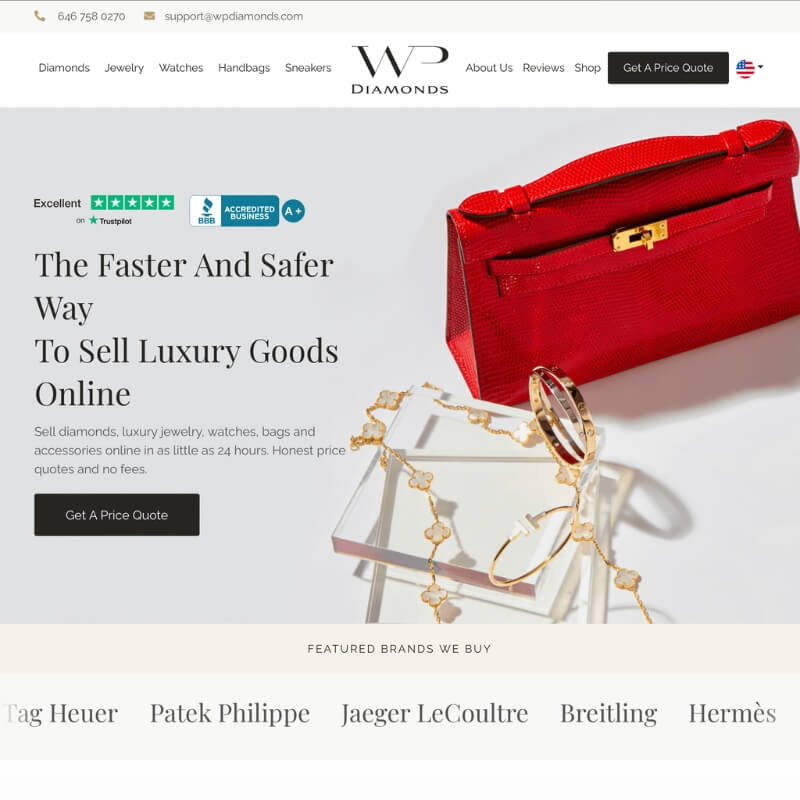 WP Diamonds is a platform where you can sell almost any kind of diamond jewelry, including engagement rings, earrings, watches, and more.
The company offers a convenient quote tool where you can upload all the information about your items. Their team of expert appraisers will review it and send you a quote quickly.
One benefit of selling with WP Diamonds is that they don't just pay you the value of the gemstones in your jewelry. Any precious metals are also factored into the buying price, making it a great way to earn the money your jewelry is worth.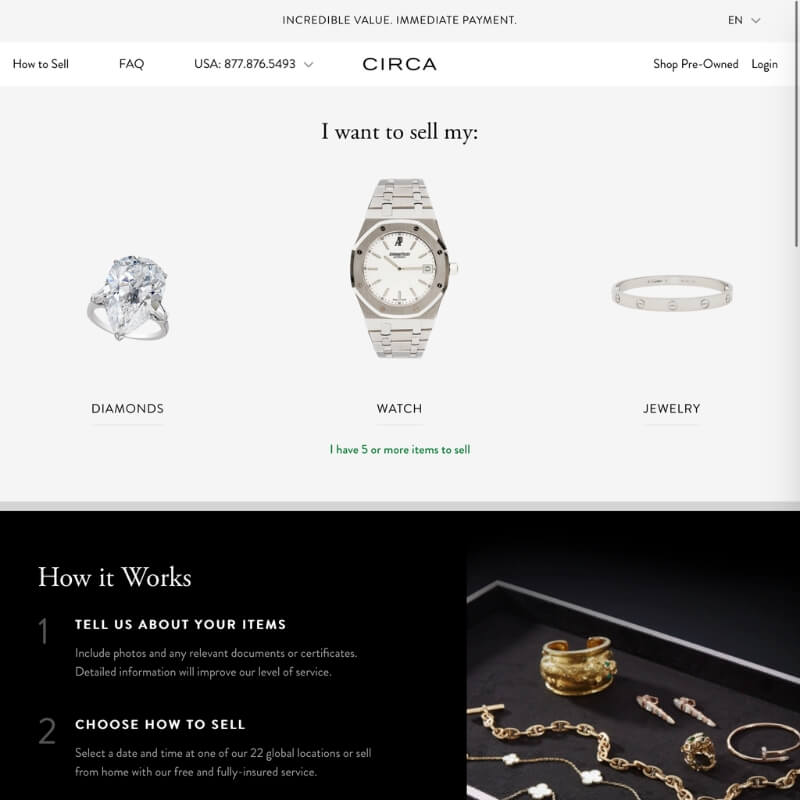 Circa Jewels is an international company with retail locations around the world. When you sell your jewelry with them, the process is much the same as with many other buyers.
You need to upload all the information you know about your jewelry, complete with pictures, then wait for a quote from the team of professional appraisers.
Circa Jewels offers several options for getting your jewelry appraised and sold. You can mail it or even visit a retail location to have it assessed in person. If you choose this option and accept an offer, you'll be paid on the spot.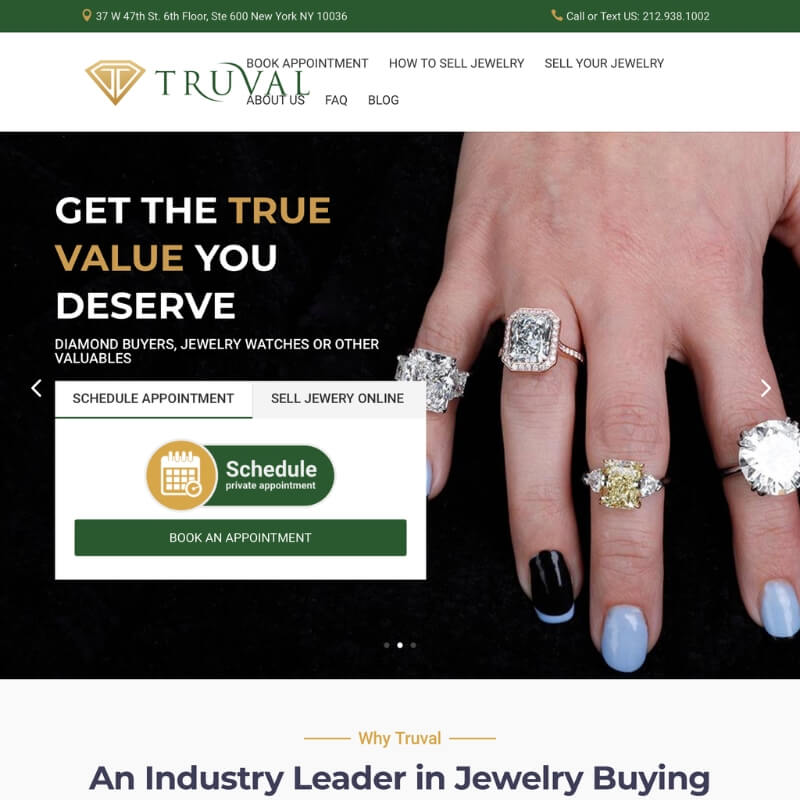 TruVal is a renowned diamond and jewelry buyer in New York City. This long-established company offers several options for selling your jewelry, in their retail location or from your own home.
One of the biggest benefits of selling with TruVal is their partnership with expert diamond cutters. This means you can make money even off flawed jewelry since TruVal quotes are based on your jewelry's potential, not its current value.
Once you accept an offer, you will be paid immediately, with some of the highest payments in the industry.
What are jewelry buyers, and how do they work?
Jewelry buyers are businesses or individuals who purchase jewelry items from individuals in exchange for cash. They typically evaluate the value of the items based on factors such as the type of metal, gemstones, condition, and market demand.
How can I find a trustworthy jewelry buyer?
Look for reputable jewelry buyers with positive customer reviews and a track record of fair prices and reliable service. You can also ask for referrals from friends or family, or seek out industry accreditations.
Are there any risks involved in selling jewelry to buyers?
While most jewelry buyers are trustworthy, there is always a risk of fraudulent behavior or scams. It's important to do your research, compare offers, and get everything in writing before agreeing to sell your jewelry.
Are there any taxes or fees I should be aware of when selling jewelry?
Depending on where you live, there may be taxes or fees associated with selling jewelry. It's important to do your research and understand the laws and regulations in your area before proceeding with a jewelry sale.
Bottom Line
Selling jewelry can be overwhelming, especially if you're not experienced in this field.
While selling items locall or through a pawn shop can save time and hassle, working with reliable buyers will ensure that you get the best price for your pieces.
To get the highest appraisal of your jewelry, be sure to conduct thorough research on potential buyers, have a clear understanding of your jewelry's true value, and exercise caution when deciding whom to trust.
Don't hesitate to ask for recommendations from friends or family members, and watch out for warning signs of fraudulent activities.
If you are thinking about selling some of your jewelry, it is vital that you choose a company that is professional, trustworthy, and willing to pay you what your items are worth.