If you're a fan of romance novels, you've probably read your fair share of tropes: from love triangles to forbidden love, there's no shortage of themes to choose from.
But have you ever considered diving into the world of mafia romance books? This sub-genre is a unique blend of danger, passion, and forbidden love that will leave you on the edge of your seat.
Mafia romance books typically follow the story of a woman who falls in love with a mafia member. These novels are often set in the gritty underworld of organized crime, where the stakes are high, and danger lurks around every corner.
The tension between the main characters is palpable as they navigate their feelings for each other while trying to stay alive.
If you're ready to explore the world of mafia romance books, we've got you covered.
We've scoured Amazon to find the best of the best, so you don't have to. Get ready to fall in love with these captivating stories of danger, passion, and forbidden love.
What is the best mafia romance novel?
Whether you're looking for a thrilling mafia romance or a heartwarming love story, you'll find something to love on this list: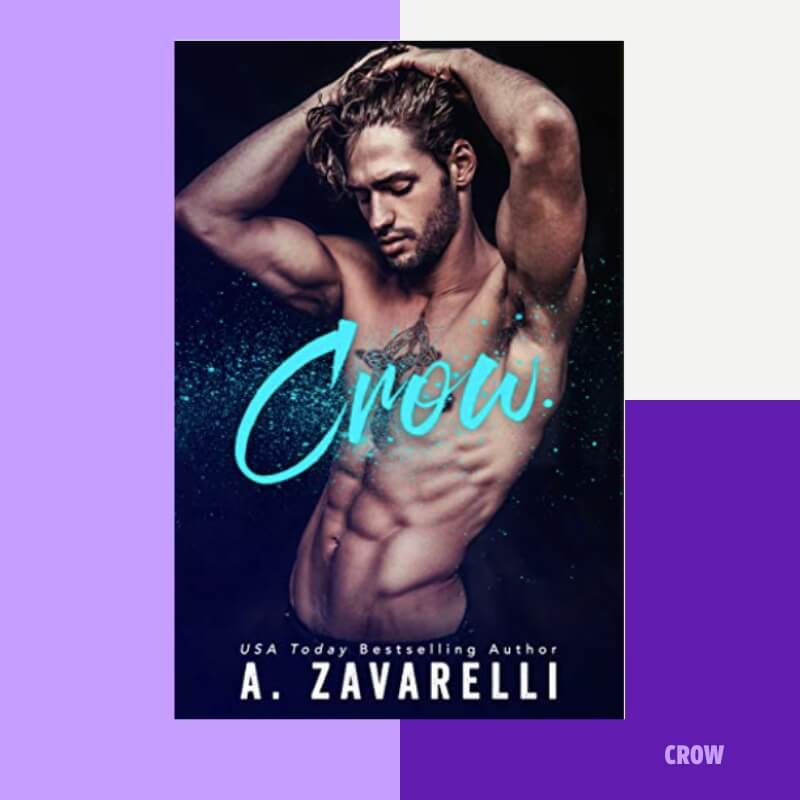 From the enhanced reading features to the captivating love story, Crow is a great addition to any mafia romance book collection.
In this book, Mackenzie goes on a mission to find her missing friend and ends up working at a notorious mobster club as an exotic dancer.
There, she meets Lachlan Crow, the club's owner, and the two embark on a journey filled with danger, passion, and unexpected twists.
The chemistry between Mack and Lachlan is undeniable, and their love-hate relationship will keep you on the edge of your seat. The Irish accents and cultural references also add a unique touch to the story and make the characters feel more authentic.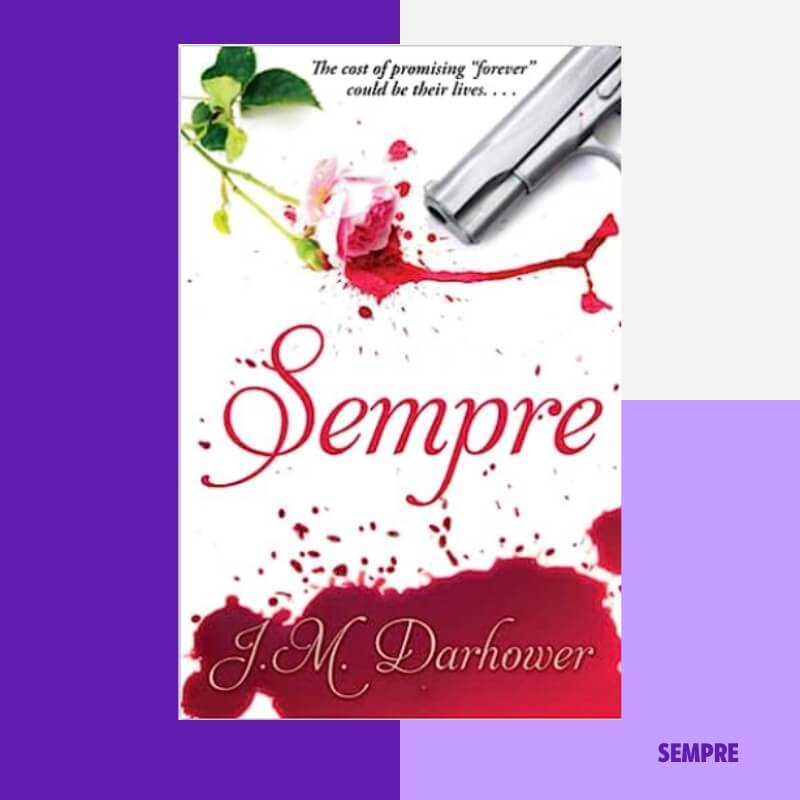 Haven Antonelli has had a difficult life, having been born and raised as a slave to the Antonelli family. When rescued by a young man named Carmine DeMarco, she finds herself thrust into a dangerous and unfamiliar world.
As she tries to navigate her new life, she falls for Carmine, even as they face obstacles that threaten to tear them apart.
Sempre is a well-written and emotionally intense book that will keep you on the edge. The characters are complex and well-developed; you'll be invested in their fates.
However, the subject matter of human trafficking may be triggering for some readers, and the romance can be intense.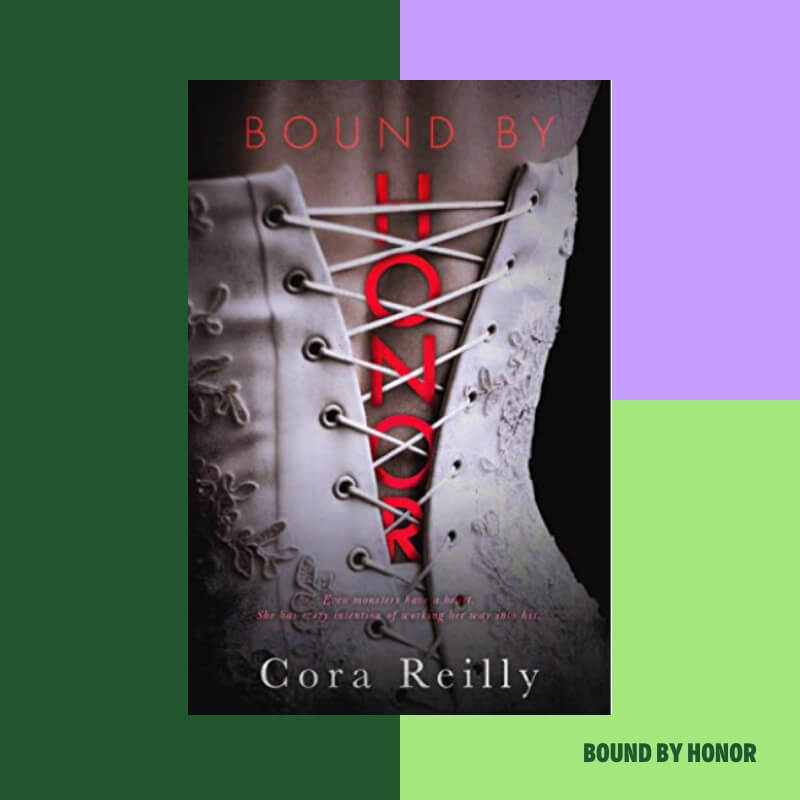 Bound by Honor is the first book in the Born in Blood Mafia Chronicles series. It tells the story of Luca Vitiello, the son of a powerful mafia boss, and Aria Scuderi, the daughter of another mafia family.
When Luca is forced to marry Aria to form an alliance between their families, he's less than thrilled. But as they spend more time together, their feelings start to change. The characters in Bound by Honor are well-developed and complex.
Luca is a typical alpha male, but he's also vulnerable and has a softer side. Aria is strong-willed and independent but also has a vulnerable side. The chemistry between them is electric, and the romance scenes are steamy.
However, some readers might find Luca's possessive and controlling behavior uncomfortable. In addition, the book is part of a series, so you'll need to read the other books to get the full story.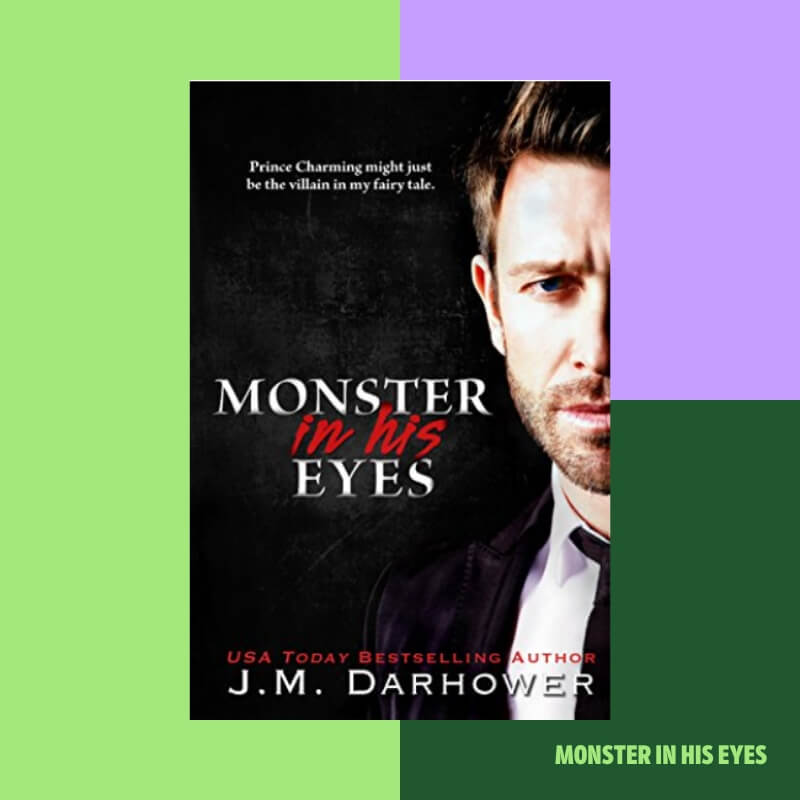 Monster in His Eyes tells the story of Karissa Reed, a college student who falls for Ignazio Vitale, a dangerous man with ties to the mafia.
As their relationship develops, Karissa discovers that Naz (as he likes to be called) is not who he seems to be, and she gets caught up in a dangerous world of lies, violence, and betrayal.
This book is skillfully written and captivating, filled with unexpected plot twists that will leave you wondering until the very last page. The characters are complex and well-developed, and you will find yourself rooting for (and against) them equally.
The romance scenes are steamy and well-written, and they add an extra layer of tension to the story.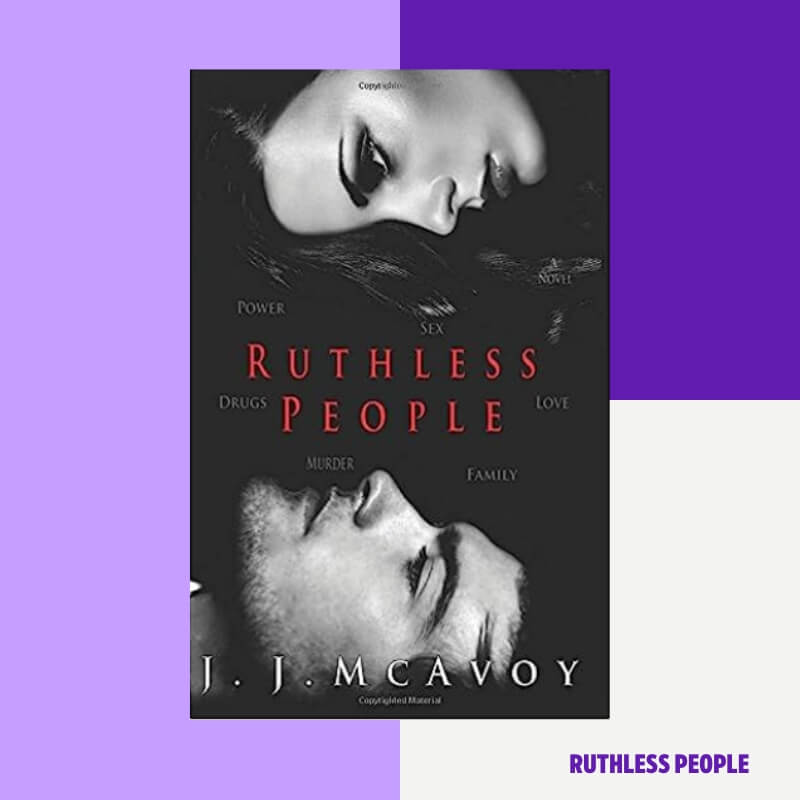 Ruthless People follows the story of Melody Giovanni and Liam Callahan, two powerful mafia leaders forced into an arranged marriage.
From the beginning, these two characters' chemistry is electric, and their interactions are full of tension and passion.
As the story progresses, the couple faces numerous challenges and obstacles, including rival gangs, betrayal, and family drama.
Despite the odds, Melody and Liam's love for each other grows stronger, and readers will find themselves rooting for this unlikely couple.
With its engaging storyline, well-developed characters, and steamy scenes, this book will surely leave you wanting more.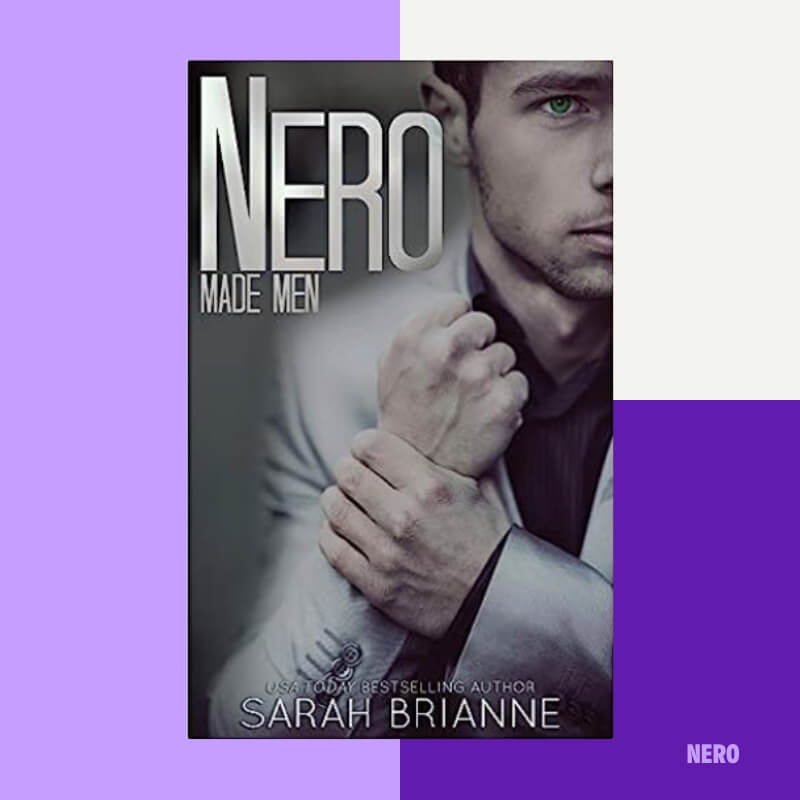 Nero tells the story of Elle, a young woman who finds herself caught up in the dangerous world of the mafia.
When she meets Nero, a member of the notorious mafia group known as the "Made Men," she's drawn into a world of violence, passion, and intrigue.
The book is well-written and engaging, with plenty of twists and turns to keep you guessing. The
characters are well-developed and easy to root for, and the romance scenes are steamy and satisfying.
Salvatore is the first book in the Benedetti Brothers series. The book follows the story of Lucia, a young woman who was forced to leave her home after a traumatic event.
She finds herself in the hands of Salvatore, a powerful and dangerous mafia boss who takes her in and promises to protect her. As they spend more time together, they develop a strong attraction to each other, but their pasts and dangerous world complicate their relationship.
The book is well-written, and the story is captivating. The characters are well-developed, and the chemistry between Lucia and Salvatore is intense.
The book has a good balance of romance, eroticism, and family feud, making it enjoyable.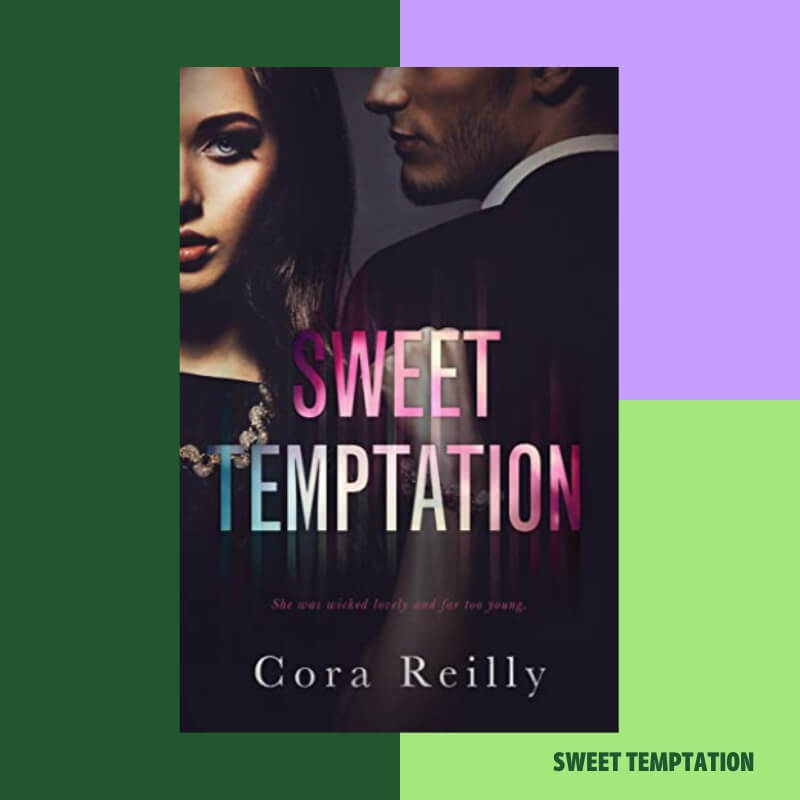 Giulia is arranged to marry one of the cruelest underbosses at the age of 17. Cassio is almost 14 years older than her, a widower, and a father of two small children.
Despite their initial reluctance, the two are forced into an arranged marriage. As they navigate their new life together, they find themselves unexpectedly drawn to each other.
The author, Cora Reilly, creates a complex and engaging storyline that keeps readers hooked from beginning to end. The characters are well-developed and nuanced, and their relationship is both steamy and sweet.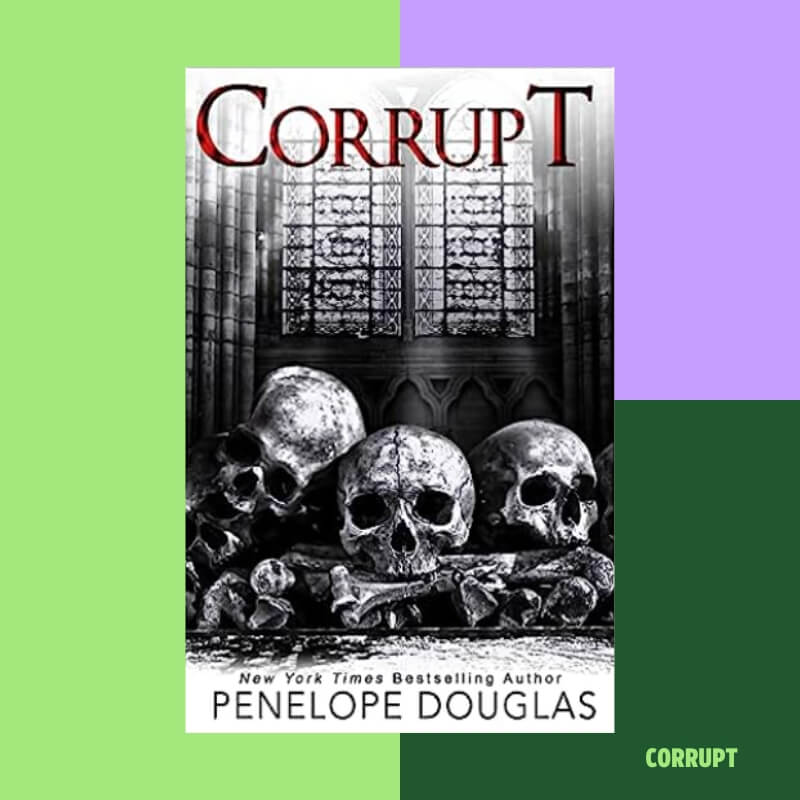 In Corrupt, Rika does something bad that sends Michael's three best friends to jail. Now they're out, and they want payback.
The four men are determined to make Rika pay for what she did, but things aren't as straightforward as they seem. As Rika and Michael's relationship develops, they find themselves caught up in a dangerous game of revenge and desire.
The plot is gripping and full of twists that will keep you on the edge of your seat. The chemistry between Rika and Michael is electric, and the steamy scenes are well-written and intense.
The writing style is easy to read, making it quick and enjoyable. However, the book does contain some triggering content, including violence, abuse, and sexual assault.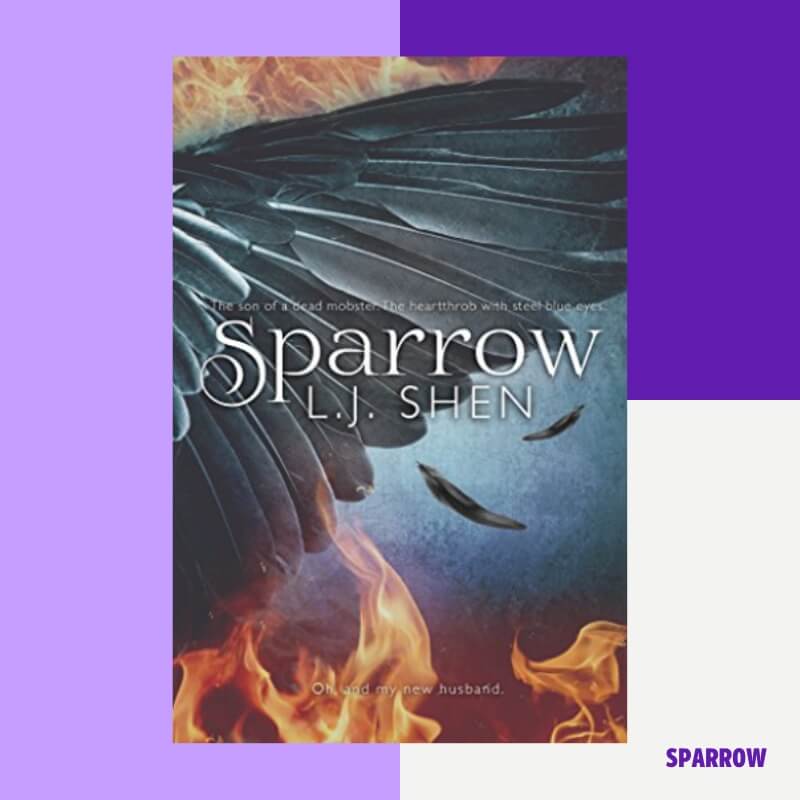 In Sparrow, you'll follow the story of Troy Brennan, a wealthy and handsome "fixer" for the elites in Boston who has connections to the police, politicians, judges, and VIPs.
When he meets Sparrow Raynes, a young woman with a troubled past, he is drawn to her in unexpected ways. But as their relationship develops, secrets from their past threaten to tear them apart.
The author, L.J. Shen, does an excellent job of creating a world full of danger, passion, and intrigue. The characters are well-developed, and you'll find yourself rooting for them despite their flaws.
The steamy romance scenes will leave you wanting more, and the plot twists will keep you guessing until the end.
Frequently Asked Questions
What is a mafia romance book?
Mafia romance books are stories that mix love and suspense. They usually involve a character who's part of the mafia and another who falls in love with them. This leads to exciting and sometimes dangerous situations! The books usually involve a complex plot and plenty of action. They often include themes of honor, loyalty, betrayal, and family ties.
Are these books suitable for all ages?
These books often have adult themes, so they're best for older teens and adults. They can contain violence and romantic scenes that may not be suitable for younger readers. It's important to read reviews and research the authors of any books before you purchase them, so you can make sure they are appropriate.
Why are mafia romance books so popular?
People love mafia romance books because they're thrilling! They mix danger with love, which can be very exciting to read about. The characters are often complex and mysterious, which adds to the intrigue. Plus, there is usually a lot of suspense that keeps readers on their toes. Whether it's an epic saga or a shorter story, mafia romance books offer something for everyone. So go ahead and try one today! You won't be disappointed!
Are there series of mafia romance books?
Absolutely! Many authors write series, so you can follow your favorite characters through multiple books. It's like watching a TV show, but in book form. Writing a series allows the author to build a story over time, developing characters and exploring themes. It also gives readers something to look forward to as they wait for each new installment in the series.
Bottom Line
In conclusion, if you're in the mood for a love story with a twist, then mafia romance books are just the thing for you.
These novels will take you on a wild ride through dangerous situations, powerful characters, and passionate relationships. They're more than just love stories; they're thrilling adventures that will keep you on the edge of your seat from start to finish.
But be warned, once you start reading, you might not be able to stop! So, whether you're new to the genre or a long-time fan, there's always a new mafia romance book waiting for you to discover.