Is your watch in need of cleaning? If so, you may want to consider investing in a watch-cleaning machine. These machines help you to clean and polish your watches quickly and effectively, saving you time and money in the long run.
Some machines come with ultrasonic technology, which emits sound waves to remove dirt and grime from your watch. Others use steam to clean and polish your watch, while some use a combination of both.
Investing in a watch cleaning machine is a great way to keep your watches looking their best for years.
With so many options available, it's important to research and choose a machine that best suits your needs.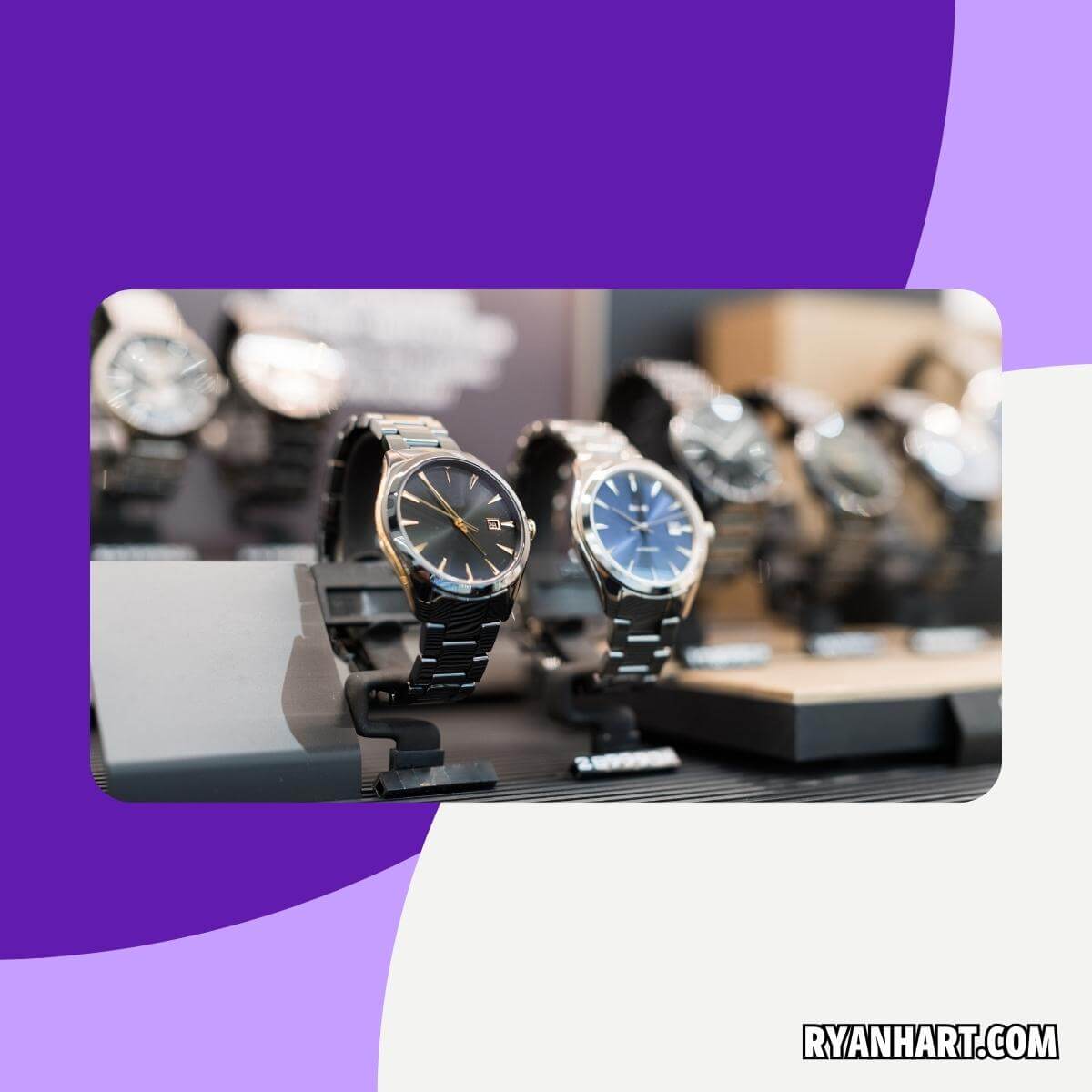 What is the best cleaning machine for watches?
In this article, we'll take a closer look at some of the best watch-cleaning machines on the market and help you find the perfect one for your collection.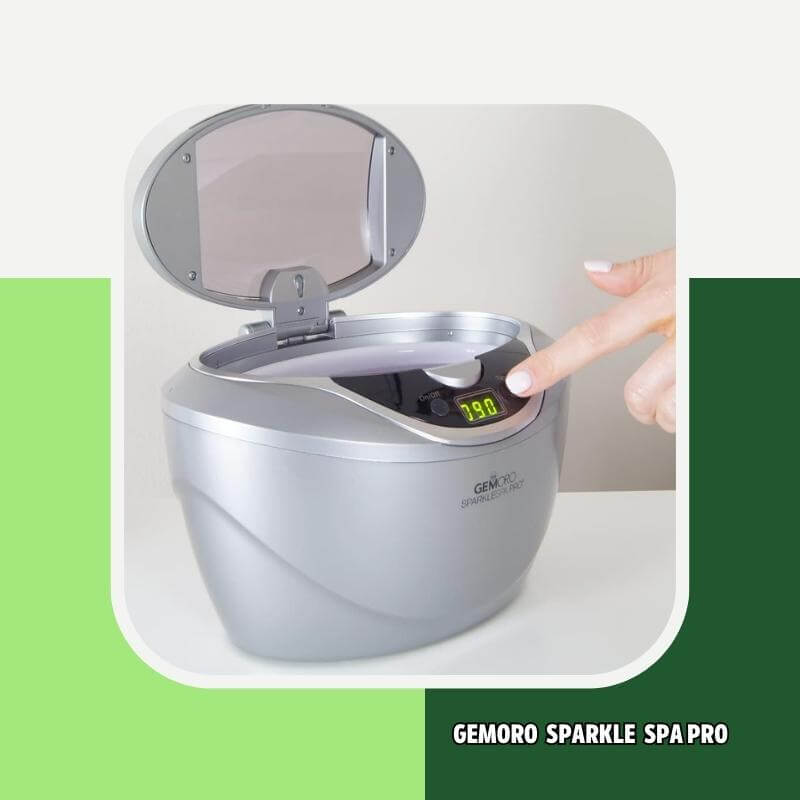 The GemOro Sparkle Spa Pro lets you clean your watch with plain water or their specially formulated cleaning solution. With its ultrasonic technology, it can remove dirt and grime from your watch, leaving it looking like new.
One of the best things about this watch-cleaning machine is that it's easy to use and can clean various jewelry types, including gold and precious stones. However, it's important to note that some stones, like emeralds and pearls, are not recommended for cleaning with this machine.
Keep in mind that some users have reported problems with the door latch, but this product is highly rated for its effectiveness and ease of use.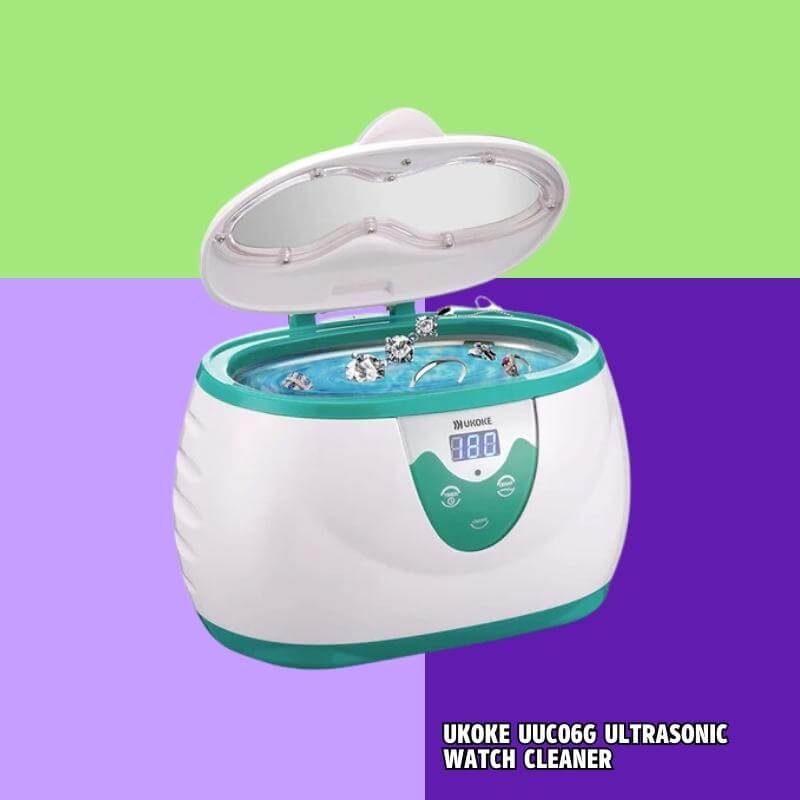 The UKOKE 3800S Professional Ultrasonic Jewelry Cleaner is a reliable and user-friendly cleaning solution using advanced ultrasonic technology to generate high-frequency vibrations that remove dirt, grime, and stubborn stains.
With a 600ml capacity, this ultrasonic cleaner can accommodate multiple items simultaneously, making it a valuable addition to any household or professional setting.
Customers have reported impressive results from using the UKOKE 3800S, with many stating that it effectively cleans their jewelry and other items, leaving them looking new.
The stainless steel tank is well-built and resistant to corrosion, ensuring durability and longevity.
While it may be slightly noisy during operation, the powerful cleaning capabilities and user-friendly operation make it a valuable investment for anyone looking for an effective and portable ultrasonic cleaner.
This Kunphy Ultrasonic Jewelry Cleaner uses ultrasonic waves to create tiny bubbles that vibrate and loosen dirt, grime, and other contaminants from your items, leaving them sparkling clean and free of scratches.
With easy-to-use controls and a spacious tank, this cleaner can handle a variety of materials and items, from jewelry and watches to brass and copper items. And with the option to use dish soap, a jewelry cleaning solution, or just water, you can customize your cleaning experience to get the best results.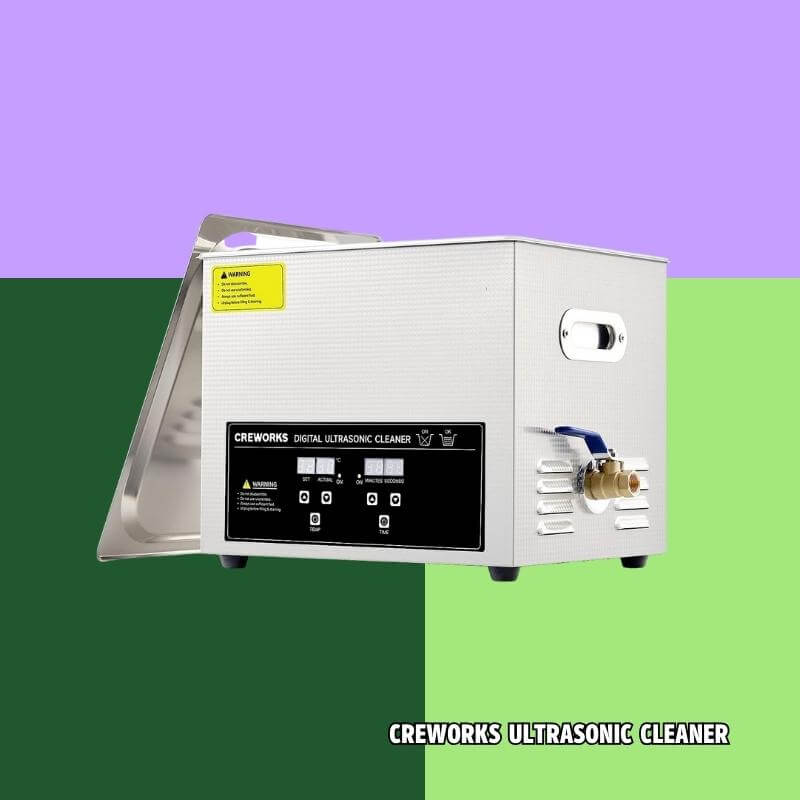 Made from high-quality 304 stainless steel, CREWORKS Ultrasonic Cleaner is both sturdy and quiet, with wobble-proof rubber feet and a noise-suppressing cover.
But don't let its quiet exterior fool you - this powerful cleaner uses 40kHz sound waves to safely and effectively remove dirt, tarnish, and build-up from even the most delicate and intricate surfaces.
With inset handles and a mesh basket, this cleaner is easy to move and use while keeping your items away from walls and other surfaces.
And with intuitive digital controls that allow you to set the temperature and cleaning time to suit your needs, you can customize your cleaning experience for maximum efficiency.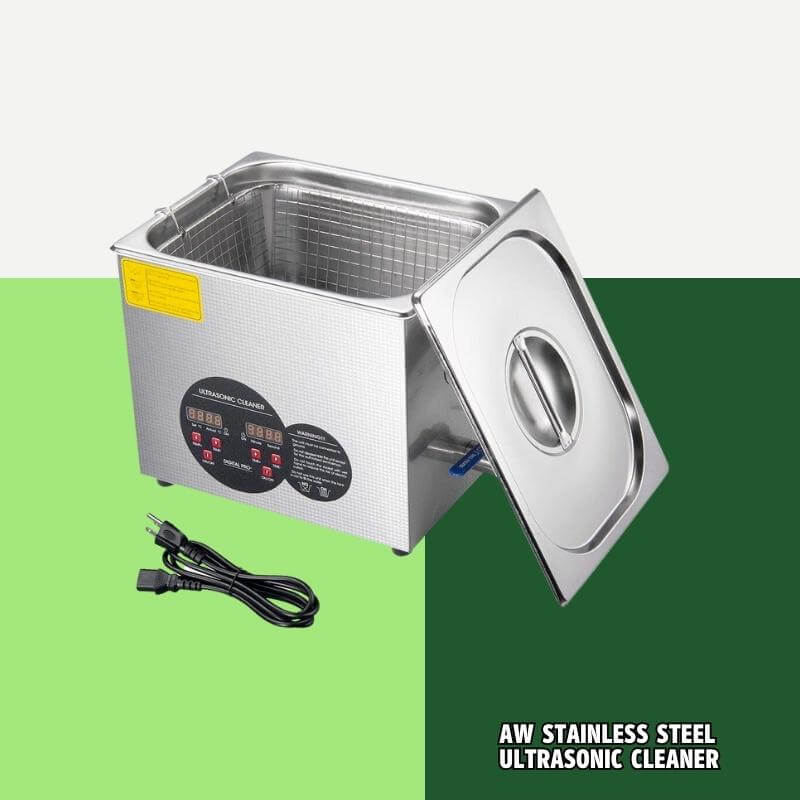 With its sturdy stainless steel construction and user-friendly manual timer, AW Stainless Steel Ultrasonic Cleaner is perfect for various applications, from cleaning watches and glasses to degreasing bike parts and carburetors.
And with its built-in heater and spacious tank, this cleaner can easily handle even the toughest jobs, while its wobble-proof rubber feet and noise-suppressing cover ensure quiet and stable operation.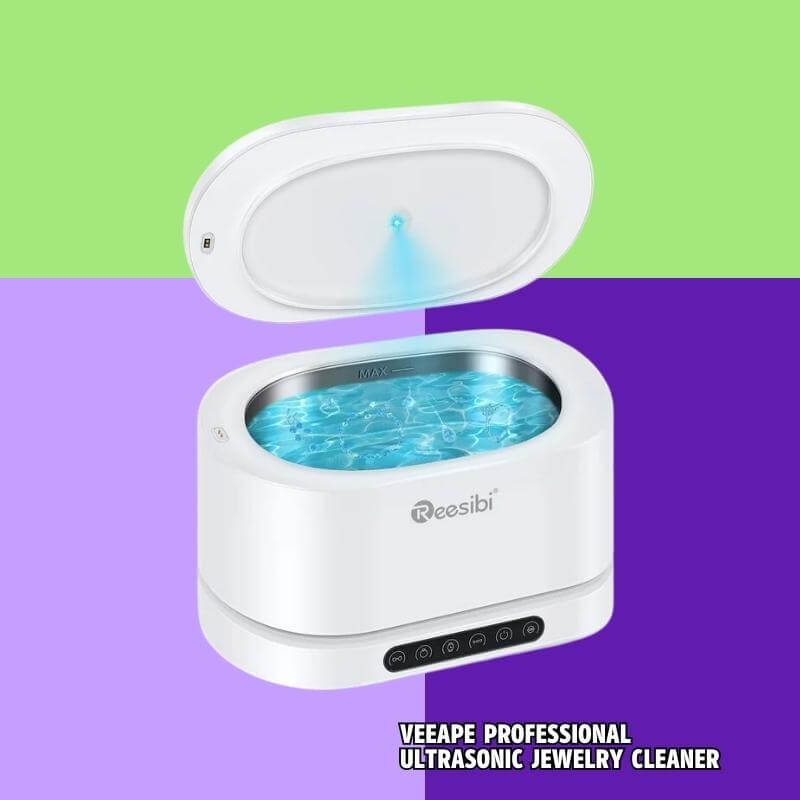 Are you tired of spending time and money at the jewelry store just to get your watch cleaned? Look no further than the InvisiClean Ultrasonic Jewelry Cleaner!
With its dual transducers that double the cleaning power, this ultrasonic cleaner can handle various items, from jewelry and watches to dentures and coins. Plus, with its compact design and included basket and watch holder, you can clean your items from the comfort of your home.
Not only does this ultrasonic cleaner offer a frequency of 42,000 hertz for a non-abrasive cleaning experience, but it also includes tips for successful cleaning, such as using warm water with a small amount of dishwashing liquid for enhanced cleaning power.
And with its spacious tank that can hold up to 800ml/27oz, you can easily clean even large items.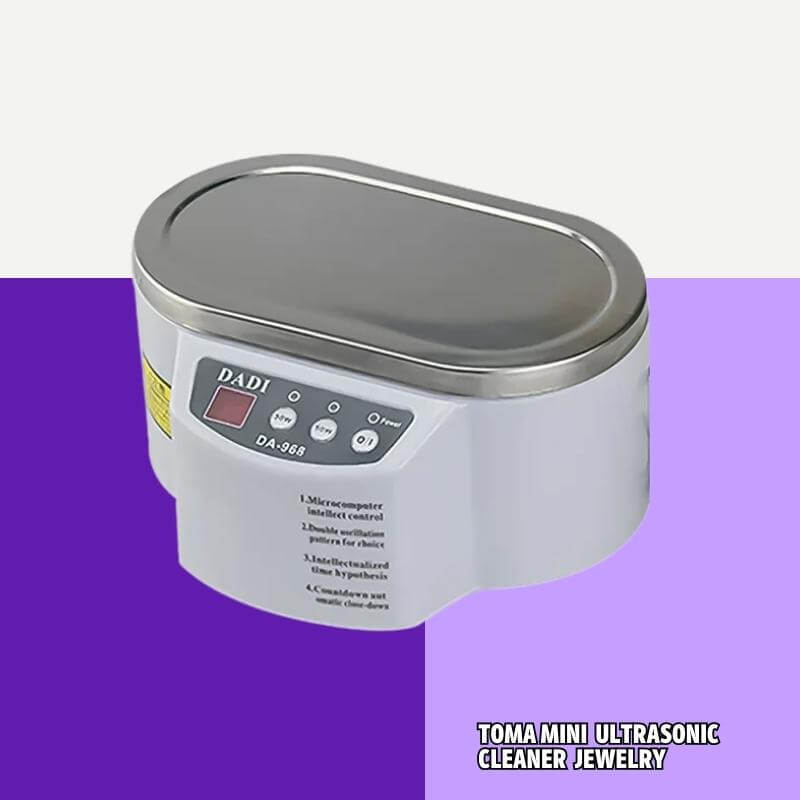 This handy device uses ultrasonic waves to gently and efficiently get rid of dirt and grime from your favorite watches, leaving them looking like new. Simply fill the tank with water and add a cleaning solution if desired, then let the ultrasonic waves do the work.
With adjustable time settings and a convenient basket for holding your items, this cleaner is a must-have for anyone who wants to keep their jewelry and other small items looking their best.
Not only is the Magnasonic Professional Ultrasonic Jewelry Cleaner effective, but it's also built to last. There have been many positive reviews for the quality and durability of this product, with many reporting that their first cleaner lasted for years.
And with a reasonable price point, this cleaner is accessible to anyone who wants to keep their favorite items looking their best.
Frequently Asked Questions
What is a watch cleaning machine?
A watch cleaning machine is a specialized device designed to rejuvenate watches by effectively removing dirt and restoring their appearance. This machine combines cleaning solutions with gentle mechanical actions to deliver thorough cleaning to various watch components.
How does a watch cleaning machine work?
Operational magic happens within the machine: watches, along with the cleaning solution, are placed in designated compartments. The machine employs vibrations or rotations to encourage the solution to reach intricate areas, cleansing the watches even in hard-to-access nooks.
How long does it take to clean watches with a watch cleaning machine?
Cleaning duration hinges on machine settings and dirt levels on the watches. The process can span minutes to an hour, ensuring meticulous cleansing for optimal appearance. We recommend using a damp cloth, cleaning solution, and microfiber towel for the best results. Once watches are dry, they should be lightly polished to create a dazzling shine! Be sure to take extra care with more delicate watch bands and materials.
Can I clean all sizes of watches in a watch cleaning machine?
Variety prevails with watch cleaning machines—choose one according to the sizes you intend to clean. Machines are designed to cater to a range of watch dimensions, ensuring a snug fit. While some machines contain a universal size adapter, others have specific compartments that will hold smaller watches. If you plan to clean many watch sizes, invest in a machine with interchangeable trays and brush heads to accommodate different dimensions.
Bottom Line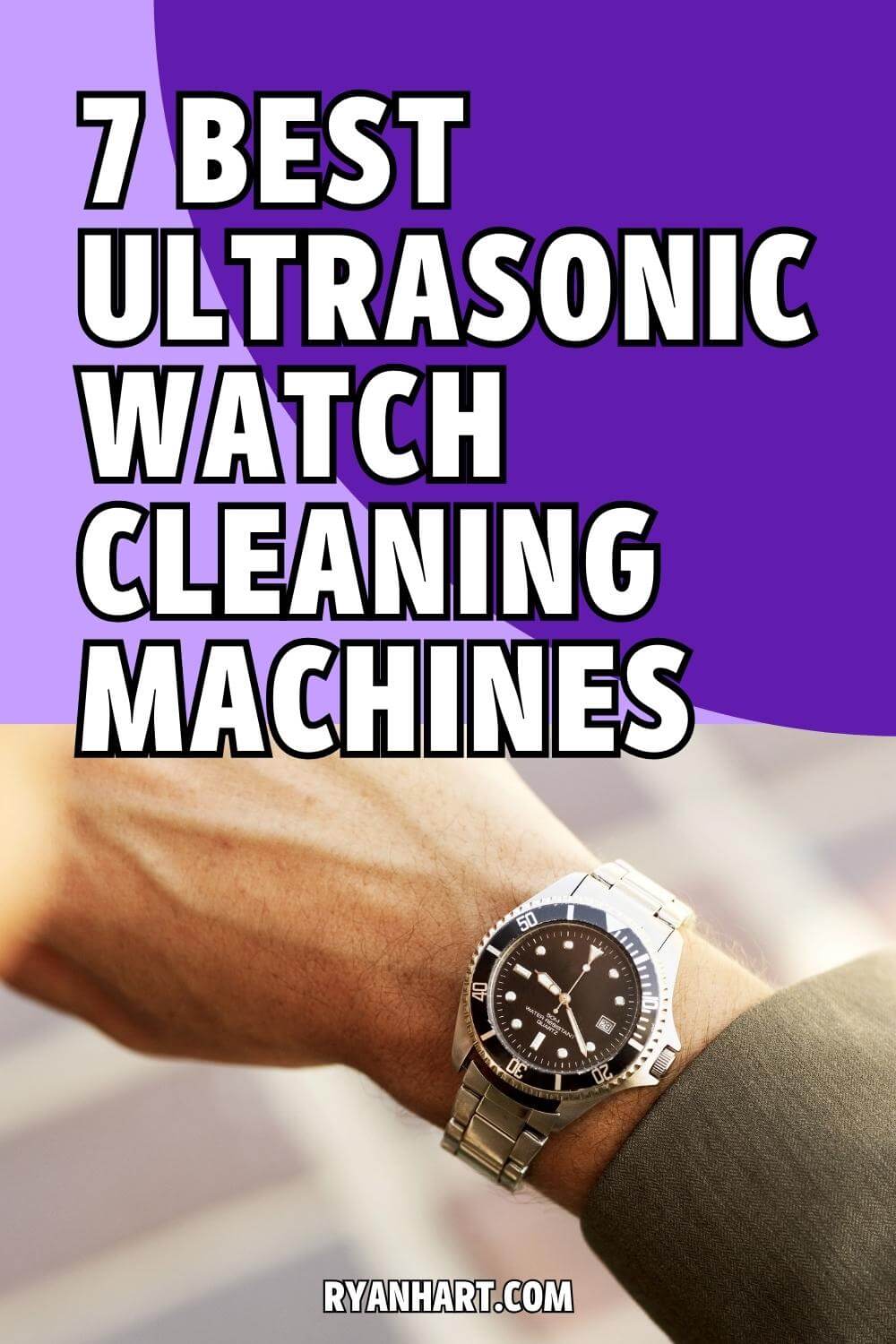 To wrap things up, remember that a clean watch doesn't just look good - it works better too!
Over time, dirt and dust can make the parts inside your watch slow down or stop working. But with a watch cleaning machine, you can keep everything running smoothly. It's like giving your watch a bath!
So if you love your watch and want it to last a long time, consider getting a watch cleaning machine. It's an investment that will pay off every time you look at your sparkling, well-functioning watch.