Gone are the days of searching high and low for local coin shops or attending numismatic fairs to find potential buyers.
With the power of the internet at your fingertips, you can now connect with fellow collectors, enthusiasts, and coin traders from around the globe without leaving the comfort of your home.
Whether you're looking to sell a rare coin, a collection of modern minted coins, or anything in between, these online platforms provide a convenient way to showcase your treasures to a wide audience.
So, dust off those coin cases, and let's dive into the exciting world of online coin selling - where your coins are not just currency, but also a gateway to exciting possibilities!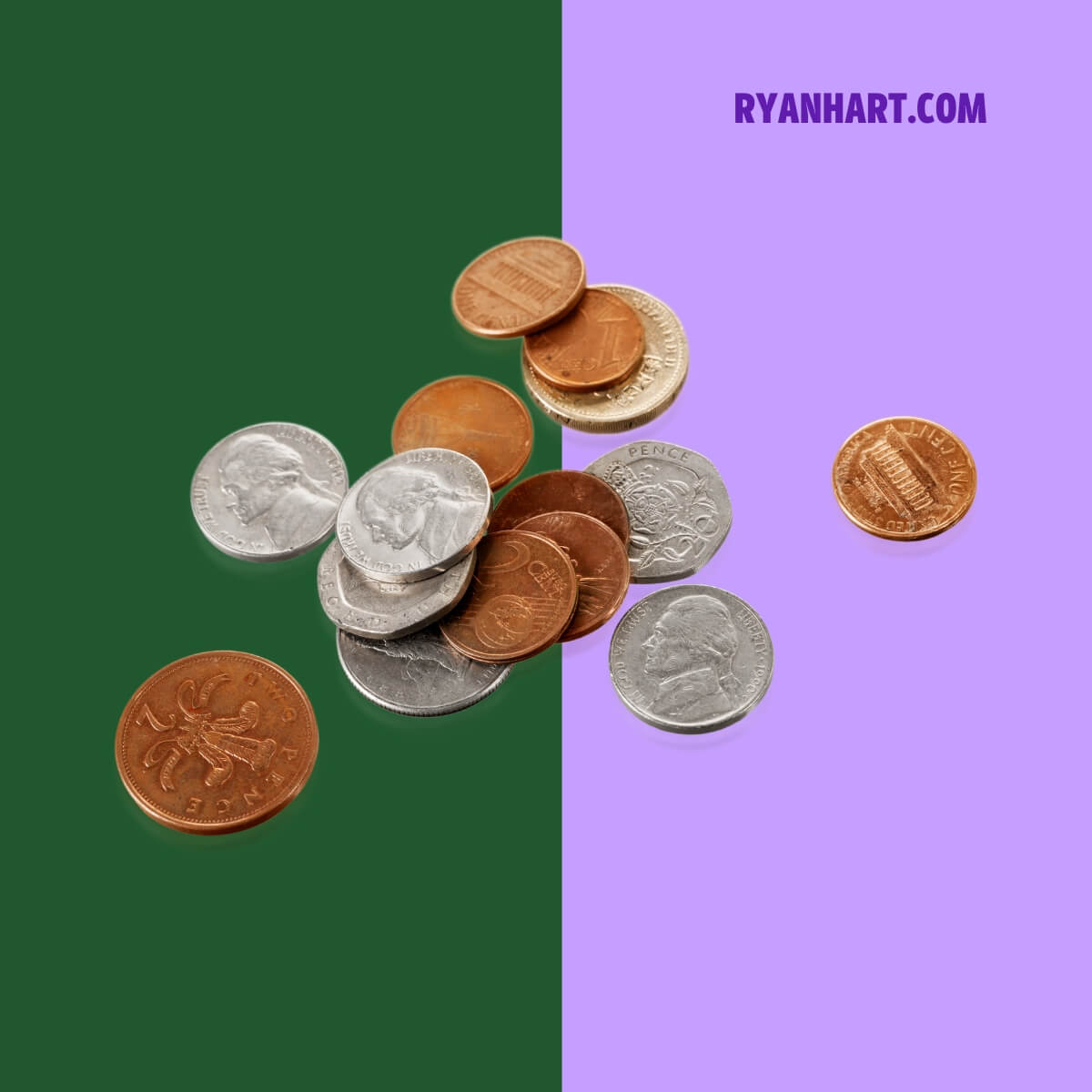 Where to sell coins?
The reality is that it has never been easier to sell coins for cash online. The seven options noted below offer a sampling of the best places to sell single coins or entire collections: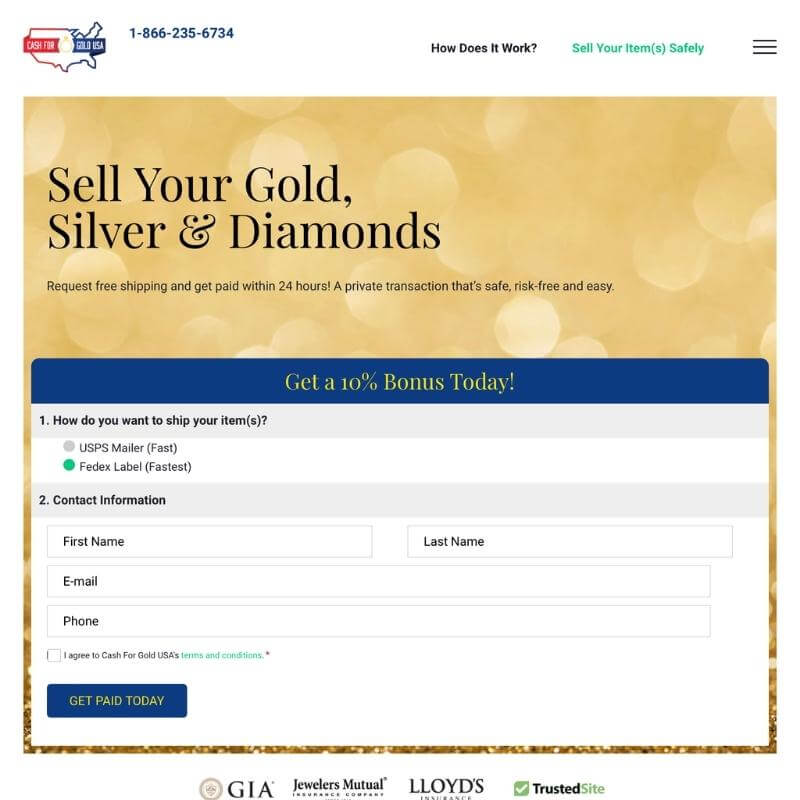 Cash for Gold USA makes it as seamless and safe to sell coins for cash online, offering its customers guaranteed satisfaction. At Cash for Gold USA, the company offers a free appraisal kit and various payment options to get paid quickly, including direct deposit, check, FedEx/USPS check, etc.
Cash for Gold USA, which has hundreds of 5-star reviews coupled with an "A+" rating from the Better Business Bureau, has bought/sold more than $150 million of gold/silver/diamonds to more than tens of thousands of individuals.
All sellers can cancel an offer from Cash for Gold USA anytime, for any reason – without question.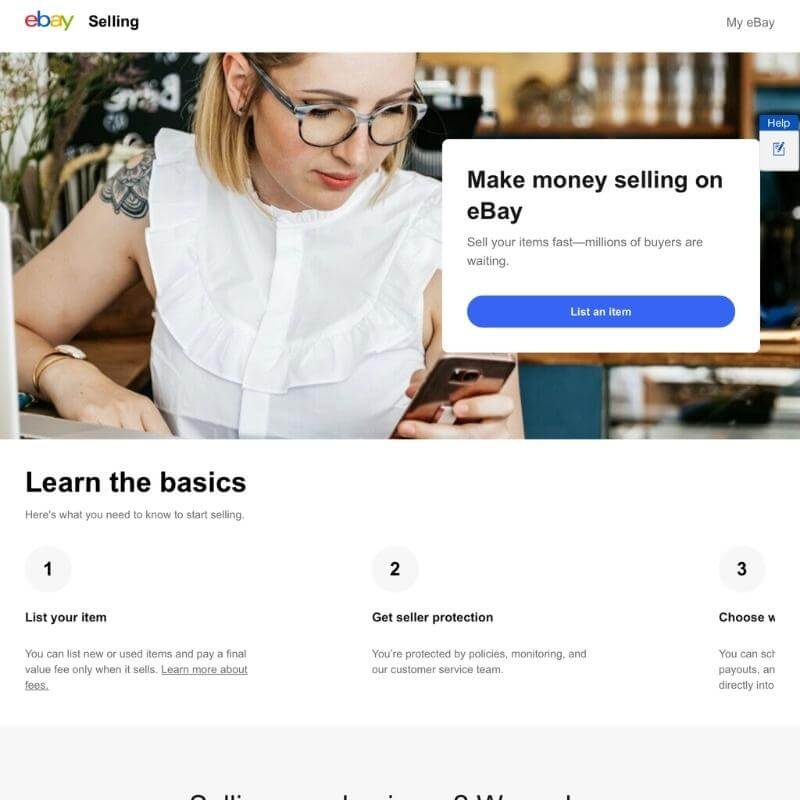 eBay, which likely needs no introduction, is among the most prolific online websites that connect buyers and sellers of every kind of good, product, or service imaginable – including gold coins for cash. eBay does charge a transaction fee based on its final value.
However, the amount of potential traffic (i.e., possible buyers) is substantial and the reason most people use eBay as a source to resell valuables like old or rare coins.
Note that as of the beginning of 2022, the IRS enacted a regulation that any seller who receives more than $600 in sales will receive a Form 1099-K, which may impact one's tax obligations.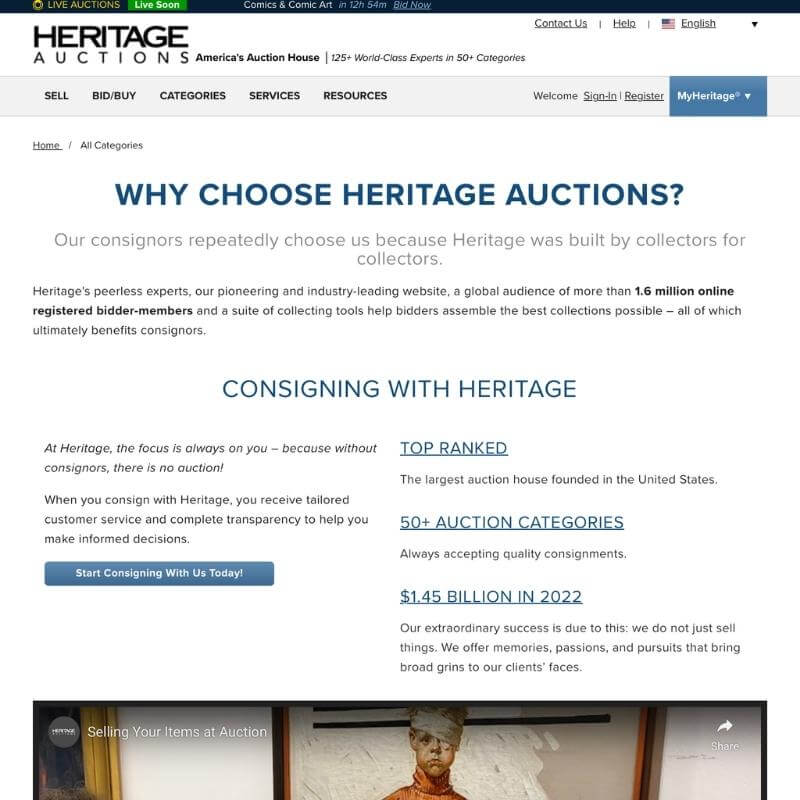 Heritage Auctions, which ranks as the largest auction founded in the U.S., has a global sales audience exceeding 1.5 million registered online bidders and yearly visits to the site that top 28 million visitors.
With consignment transactions (that have exceeded 75,000 since 1976) that neared $1.5 billion in 2022, Heritage Auction's tailored customer service, proprietary trade publication – The Intelligent Collector, worry-free experience, impressive repeat business statistics, and commitment to transparency have made it a popular and trusted place to sell coins for cash online.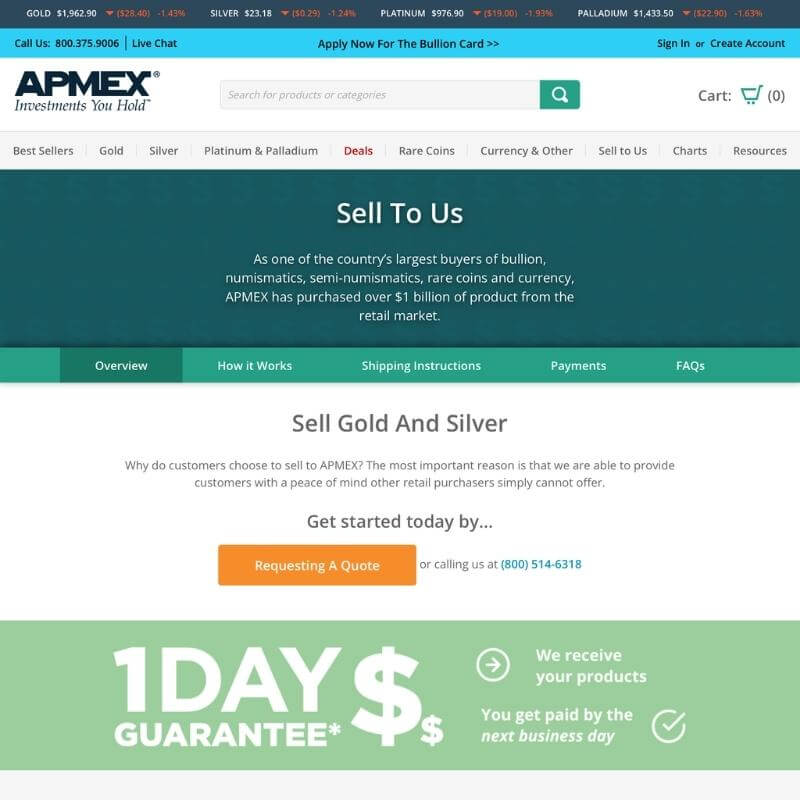 APMEX is among the nation's largest buyers of rare coins, bullion, and currencies. The company has been involved in the selling/buying of coins and precious metals for more than two decades.
In addition to offering a one-day payment guarantee turnaround time, APMEX is a trusted and convenient place to sell coins for cash online – and all it takes is a few minutes to open a free online account.
The APMEX website offers a remarkable amount of information regarding how to identify, value, and understand gold, platinum, silver, palladium, and other precious metals.
And APMEX is an authorized purchaser of the U.S. Mint, plus an authorized purchaser from mints in 50 other countries worldwide. APMEX has bought more than one billion dollars of various coins and metals from individuals all over the world.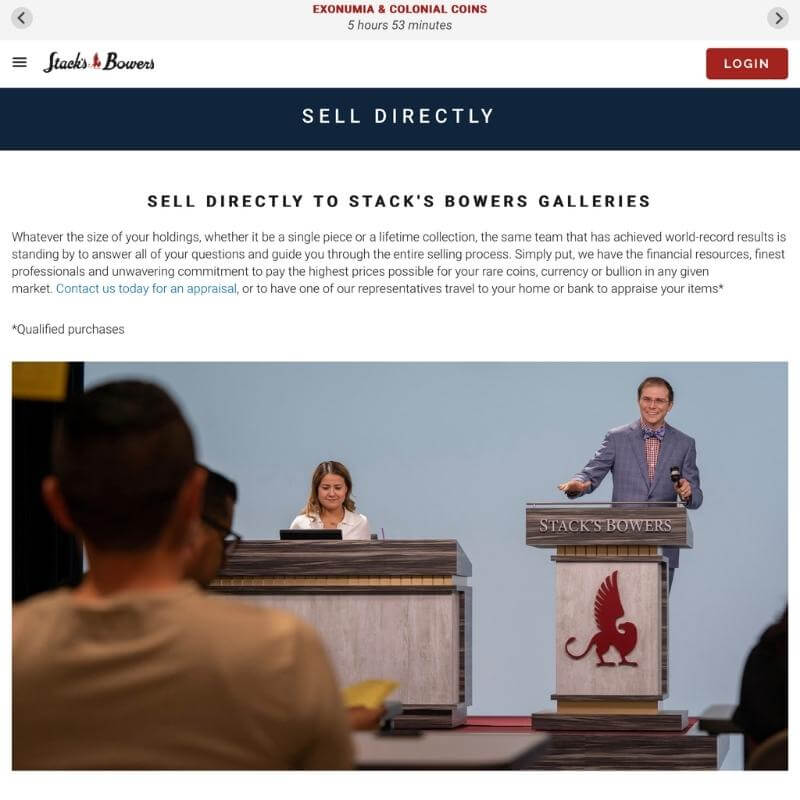 Stack's Bowers, which has been leading auctions and dealing in rare coins across the world since 1933, now conducts live internet auctions and is a great and intelligent place to sell coins for cash online. Stack's Bowers has cataloged and sold some of the most valuable coins/collections ever listed for sale on a coin auction block.
While their history is storied, Stack's Bowers is now a modern company dedicated to fulfilling the needs of both buyers & sellers of rare coins, paper money, and other investments.
In addition to several regional locations that manage global online auction sales, Stack's Bowers also offers walk-in services in Boston, Philadelphia, and New York City.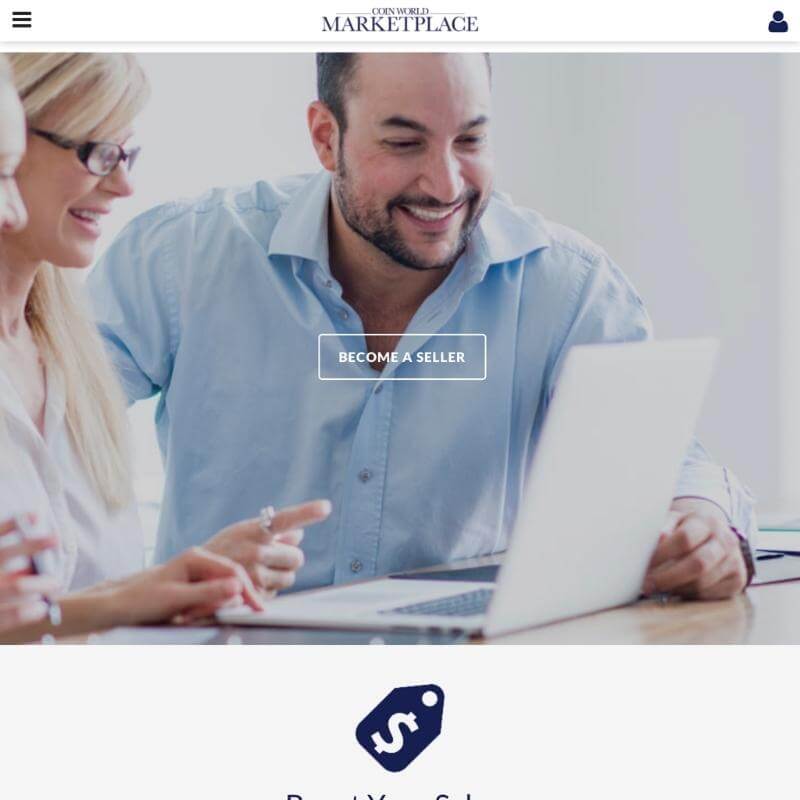 Coin World, ranked among the top marketplace for numismatic collectors, is an online marketplace for those who wish to buy or sell coins for cash online – simply by using a search bar with various filter options.
As a seller on Coin World Marketplace, you are offered an opportunity to open your sales options to countless potential buyers from around the globe.
The marketplace offers various seller packages (all can be canceled without question/penalty), all designed to meet the needs of those who sell a few or thousands of coins for cash online each year and need the ease of a seamless international payment processing platform that can send funds via PayPal or electronically to your bank account.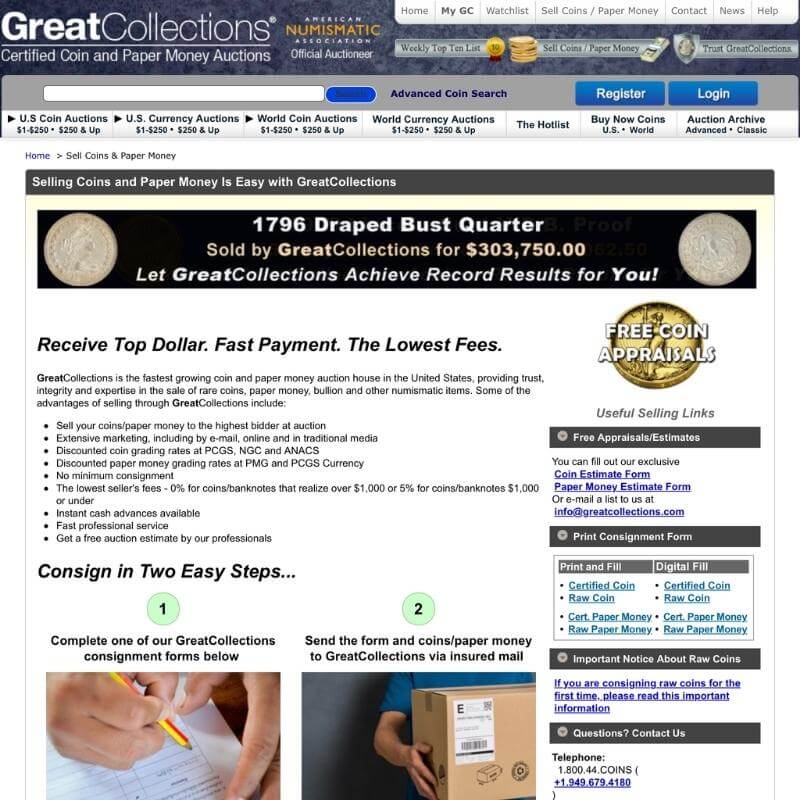 Great Collections, which is an official auctioneer of the American Numismatic Association, offers an online, safe alternative transactional option, with exceptional and extensive marketing outreach, to sell coins for cash to thousands of bidders each week.
In addition, Great Collections' commission fees are significantly below other online coins for cash websites, with all coins or paper money insured when received by Great Collections.
Great Collections, which is owned by one of the world's most influential numismatists in the world, handles extensive amounts of business and has even managed coins or banknote sales in excess of $100,000.
Frequently Asked Questions
How do I find out how much my coins are worth?
You can check coin value guides online or in books, talk to a coin expert, or visit a local coin shop for an appraisal. You can also research auction results and check online coin marketplaces to find out the value of your coins. Knowing the true worth of your collection will help you make decisions about where to invest, how to insure it, and more. The key is having access to reliable information on values and trends in the numismatic world.
How can I be sure I'm getting a fair price for my coins?
To ensure you get a fair price, research your coins' value, get multiple offers, and work with reputable buyers. Knowing the market value helps you make informed decisions. Also, use online forums to read customer experiences and compare offers. Selling coins can be a lucrative endeavor, but take the necessary steps to ensure you get the best value for your rare collectibles. Good luck!
Is it safe to sell my coins online?
Selling coins online is generally safe if you use reliable websites and follow safety tips, like not sharing personal information and using secure payment methods. Many coin websites have ratings and reviews that can help you determine the legitimacy of a seller. It's also important to research the coins you are looking to buy before making a purchase. This includes things like checking for counterfeits, making sure the coins are authentic, and understanding their history and value.
Do I need to clean my coins before selling them?
No, don't clean your coins before selling them. Cleaning can damage the coin's surface and lower its value. Buyers prefer coins in their original condition. If you want to make sure the coins are in good condition, it's best to use a magnifying glass and carefully examine each coin before you list them for sale. Also, keep in mind that some coins may have been cleaned many years ago and likely won't show any signs of damage. Therefore, if you don't know the history of a coin, it's best to leave it as is.
Bottom Line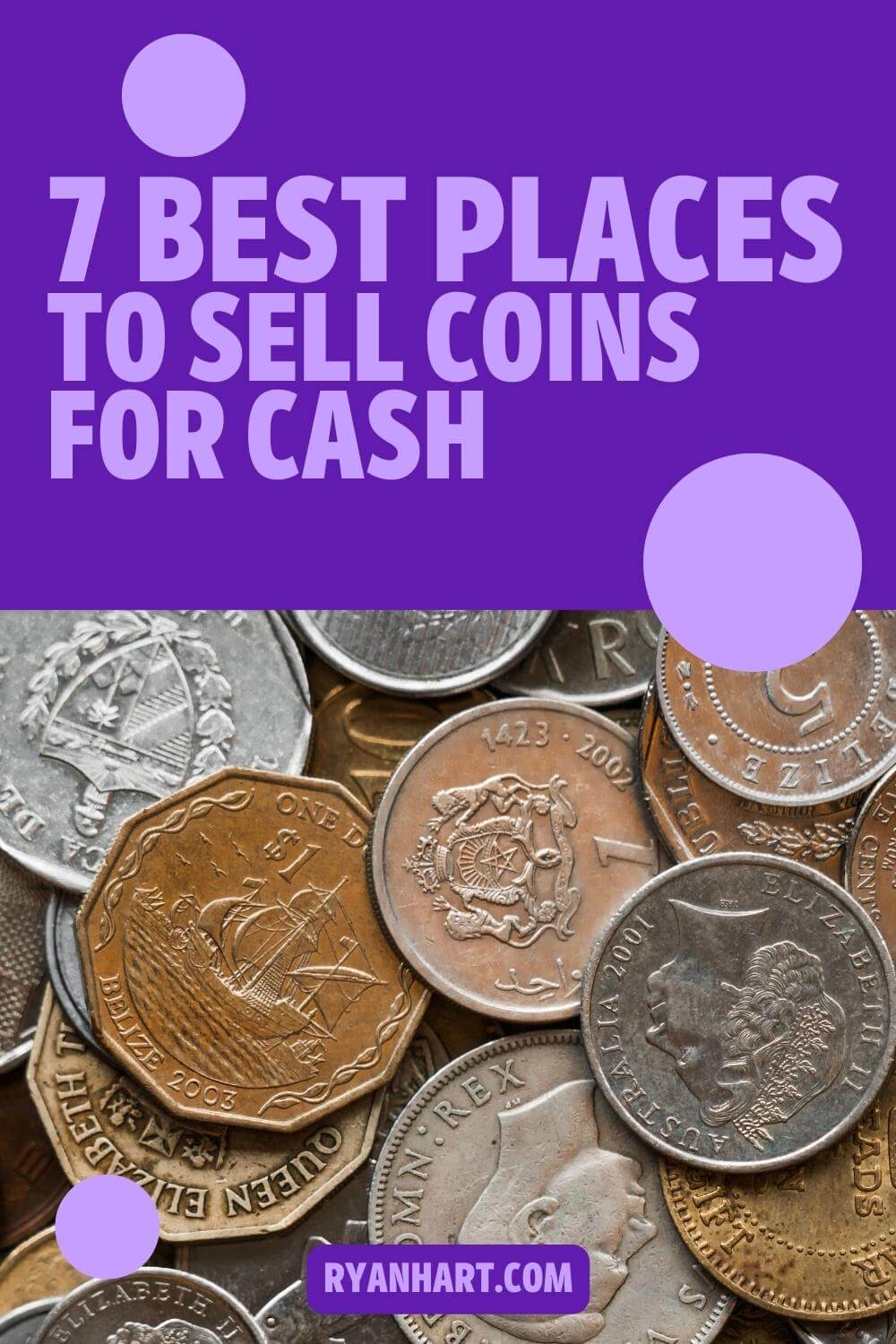 Finding the best place to sell your coins takes a little bit of work, but it's worth it. By exploring different options like online dealers, local coin shops, and coin shows, you can find the best deal for your collection. Don't forget to research the value of your coins and get multiple offers to make sure you're getting a fair price. Selling coins can be a fun and rewarding experience if you take the time to learn about the process and choose the right buyers. So, gather your coins, do some research, and start making money from your collection today!