Fine china is a beautiful thing to own ….until it isn't. If you haven't used it in years and it is simply gathering dust in your china cabinet, it might be time to consider giving it a new home.
Some people are given china as a wedding gift and find it isn't their style — after all, it is highly personal! Whatever your reason, you know that you need a marketplace platform that is reliable, secure, and guaranteed to get you a fair price.
This guide will tell you everything you need to know about selling in China online!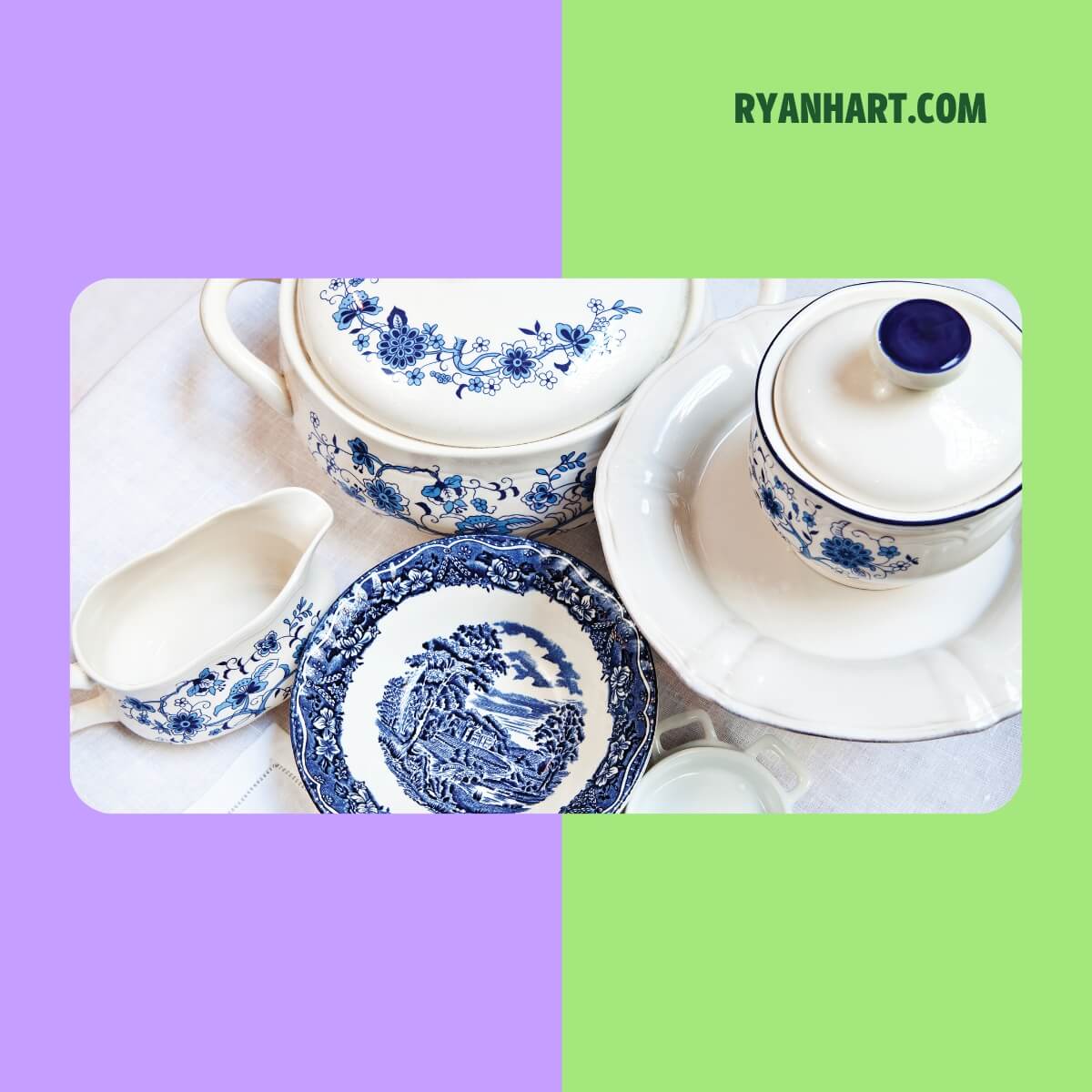 Where to Sell China
There are many things to consider when you decide to sell fine china. The Internet is an amazing place, offering a huge variety of selling experiences. Before you get started, make sure you take these factors into account:
Selling options: Some sites let you list for a fixed price, while others offer to put the items up for auction. This often ensures that you get a higher price. Price comparison tools can help you know what your China is worth.
Security: You could be sending your items anywhere in the world. That means it is vital that you use a website that ensures that you will get your money in a safe and timely manner.
Specialty: Some people enjoy the variety of an all-in-one marketplace with many categories. Others want to list their items on a specialty platform with other objects of similar quality.
Costs: Online marketplaces have several ways of making money, whether membership fees or a percentage of the sale. Many operate a "we don't get paid until you do" model.
With all these things in mind, you'll have an easier time choosing which online Marketplace works best for you. Check out our guide below to discover our top pick.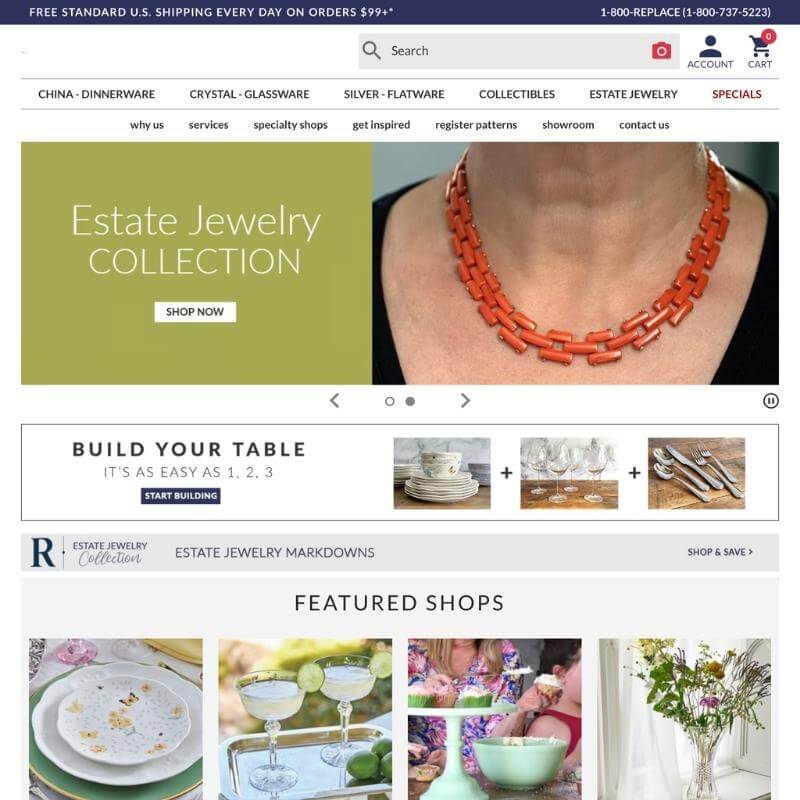 When you browse the Replacements website, you will largely find it advertised as a company where you can buy discontinued China patterns.
But the truth is that they are also a great place to sell your old china! The process starts with filling out a form with details about your China so that representatives can let you know if they're accepting that pattern.
There are extensive guidelines for packing, inspecting, and sending your items to ensure they arrive safely and you get your money's worth. Replacements also has a detailed video series detailing these processes.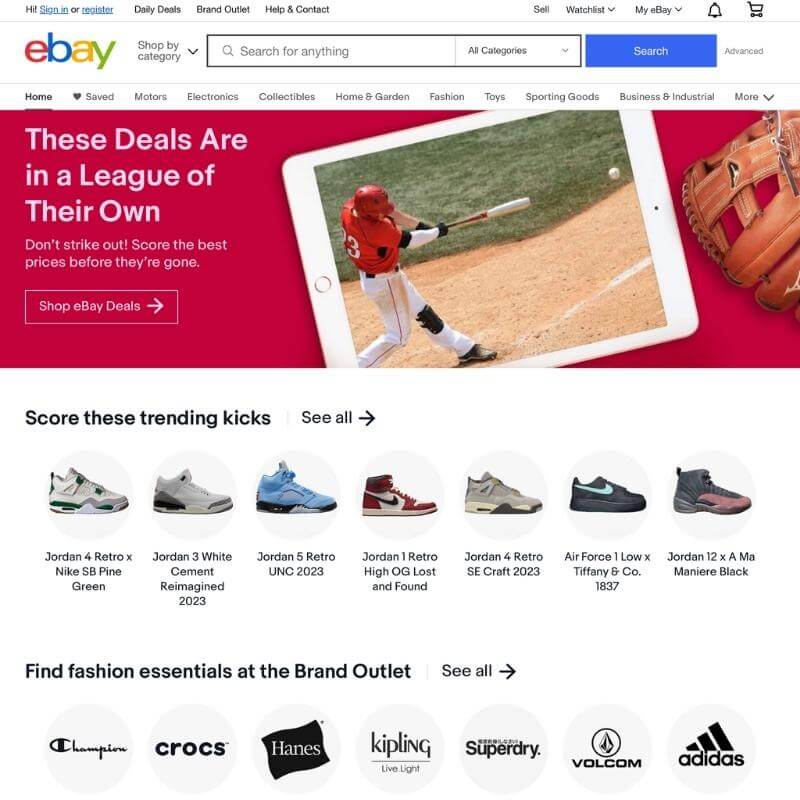 eBay is undoubtedly one of the most famous and established online platforms for selling secondhand items. There are endless categories on the website, including fine china.
These items often go for top dollar — and you might get much more than you expect if you put them up for auction.
eBay offers options for selling at a fixed price or doing an auction; there are also fail-safes in place to ensure that items get to the buyer securely and you get your money promptly. You never know what people will buy, but eBay is a great place to find out.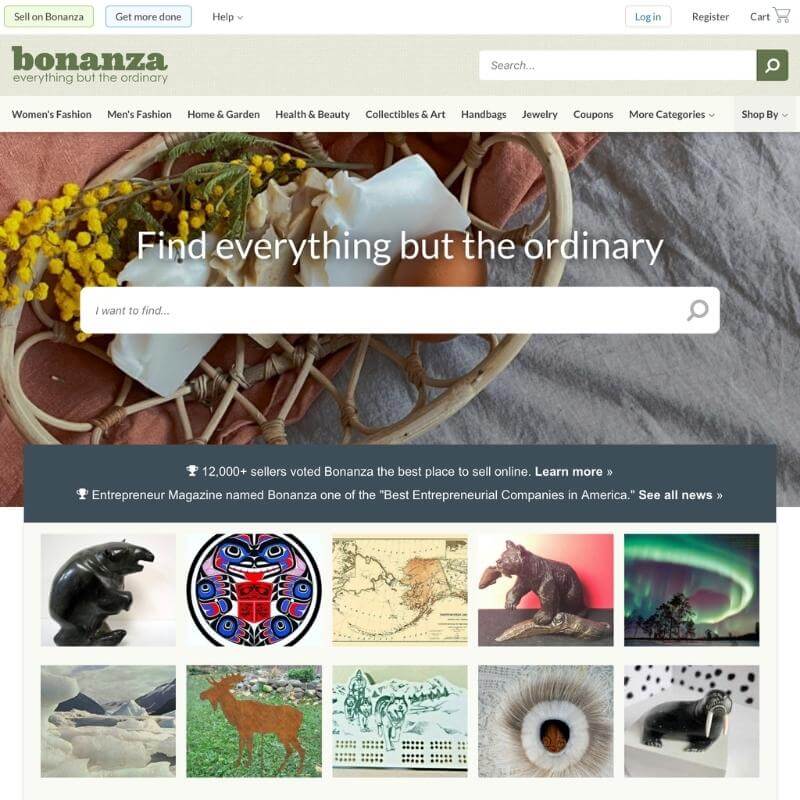 Bonanza is an online platform where you can sell unique items ranging from art and collectibles to jewelry, clothing, fine china, and much more.
In fact, the website proudly boasts that it beat out eBay, Amazon, and Etsy as the top online secondhand Marketplace. Bonanza offers many helpful options for sellers, including the opportunity to create your web store. However, you can also do a one-time sale.
There are no costs to list your items. The platform has many handy tools, such as an automatic price comparison widget so you can see how similar items are priced on eBay, Amazon, and elsewhere.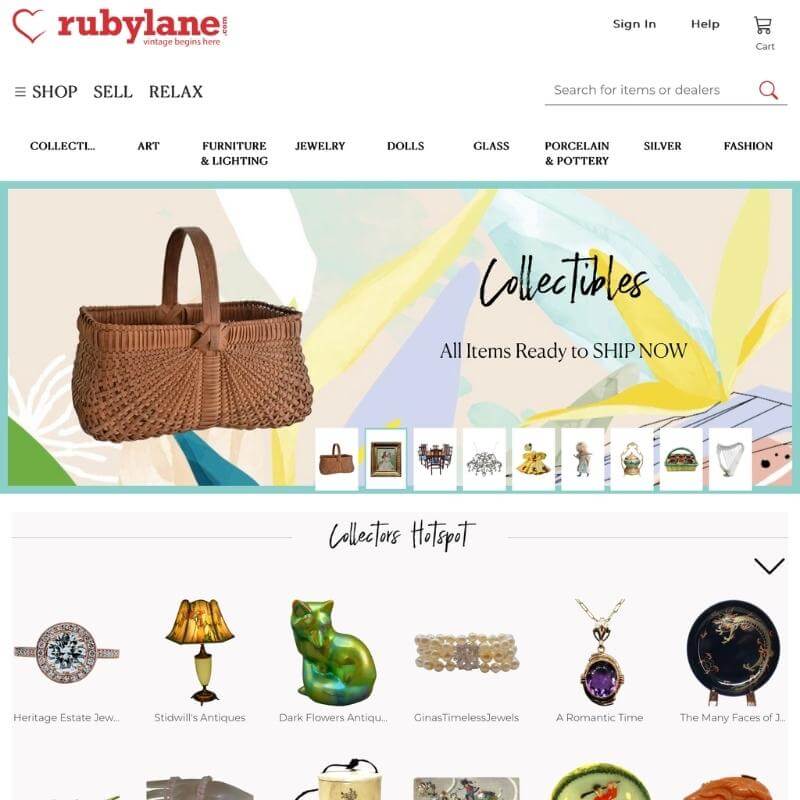 Ruby Lane isn't just any old online marketplace. It is an all-in-one online antique store where you can buy and sell unique items full of history. The website offers a huge variety of categories, including glass, porcelain, and pottery.
If you have a set of china that qualifies as vintage or a contemporary set from a high-end designer, Ruby Lane is the perfect place to list it for sale.
The website makes it easy to post items, and there is no cost until you make a sale, making it a convenient and frugal way to list your fine china online.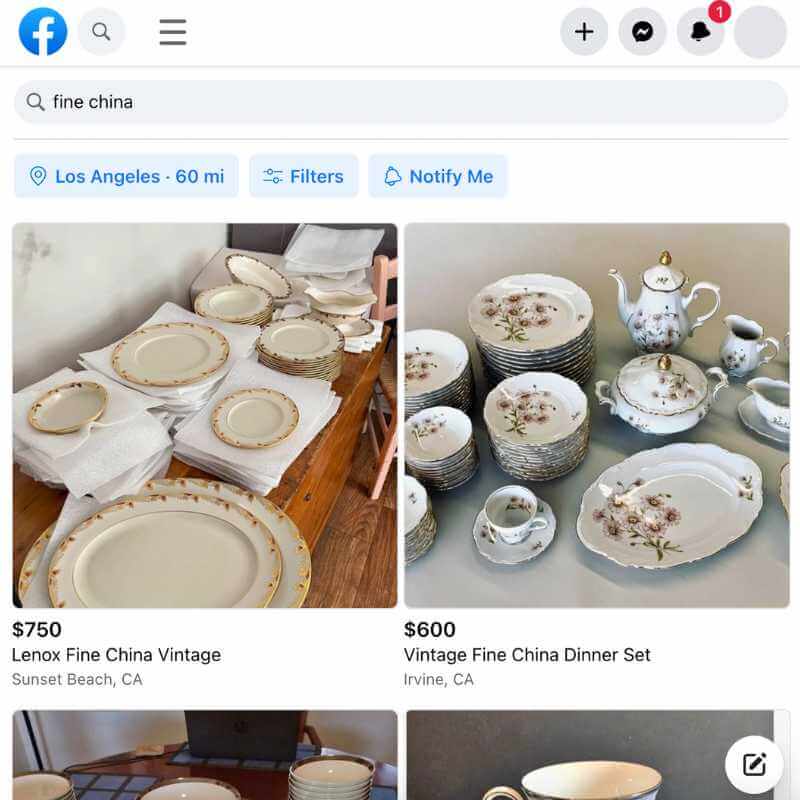 Sometimes, the simplest solution is closest to home. Facebook Marketplace has become the go-to platform for selling items of all kinds, from baby clothes to wedding dresses and even fine china.
You never know what people in your area might be interested in buying — and listing on a local platform saves you the time and cost of shipping your items and offers options for pickup.
Nowadays, you don't even have to share in a group; you can simply list your items directly to Marketplace (and even opt to hide them from people on your friends list if you want to).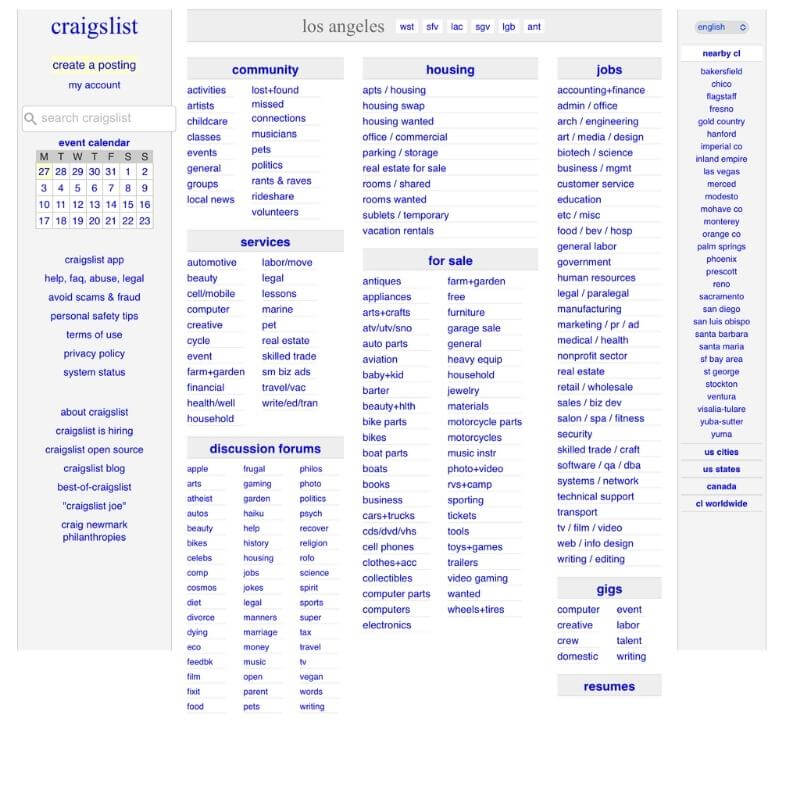 Craigslist is one of the oldest and best-known online marketplaces in the world. It has been in operation since 1995 (though back then, it was just an email service).
In the decades since then, it has grown to become a household name. There is no end to the things you can buy or sell on Craigslist, and you never know what people will be interested in, either.
You will have multiple options for listing your items. And it is certainly worth having those decades of experience at your back to ensure that you get a safe, fair price for your China.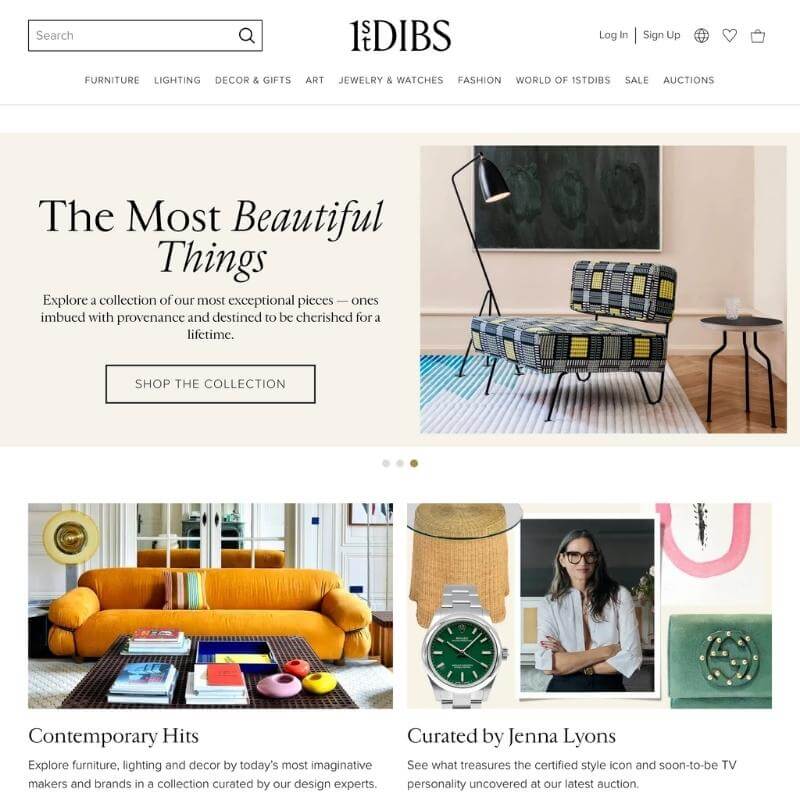 1stdibs is a unique online marketplace for antique and modern designer items. The possibilities are endless, but when it comes to selling fine china, 1stdibs has an entire category dedicated just to porcelain.
Bear in mind that this is a website for truly high-quality items, making it ideal for selling that family pattern that has been in your china cabinet for 20 years.
There are also regular deals for both buyers and sellers and a variety of options for listing your China, whether you want to put it up for auction or sell it at a fixed price.
Frequently Asked Questions
How do I know if my china is valuable?
Check for markings on the bottom of your pieces to find the brand, pattern, and age. You can search online for similar items and their prices. Valuable china is often from a well-known brand, in good condition, and has a popular or rare design. You can also research the manufacturer's marks and history. This will help you understand when and where your china was made and give you a better idea of its value.
Should I sell my china as a set or individual pieces?
If your china set is complete and in good condition, it may be worth more sold together. However, if you have missing or damaged pieces, selling individually might be better. Research similar items online to decide what works best for you. Before you list, check to make sure you have all the pieces and they are in good condition. That will help you get a better price. Good luck!
What should I include in my listing description?
Include important details like the brand, pattern, age, and condition of your china. Be honest about any damages or flaws. Mention if you're selling a full set or individual pieces, and provide measurements if possible. Whether you are selling a full set or individual pieces of china, be sure to include important details such as the brand, pattern, age, and condition. Full sets may benefit from including the number of pieces in the set. Additionally, if you have any damages or flaws on your pieces that should be mentioned so potential buyers know what they are getting.
How should I pack my china for shipping?
Wrap each piece in bubble wrap and use packing paper to fill any gaps in the box. Place heavier items on the bottom and lighter ones on top. Secure the box with strong tape and label it "Fragile" to help ensure safe delivery. Finally, take pictures of the box and contents before sending it so you have proof of the package's condition.
Bottom Line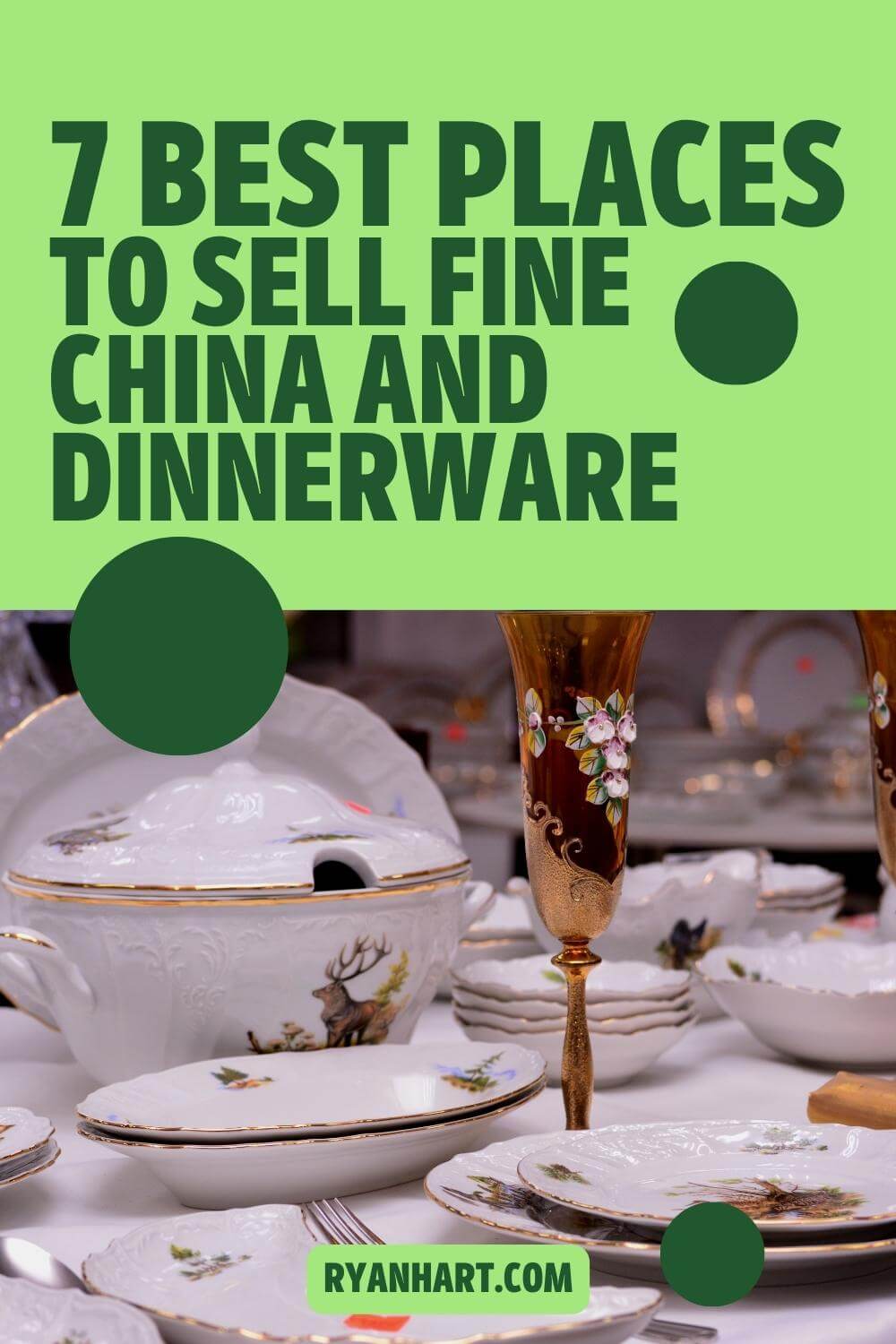 Finding the best place to sell your china is all about doing some research and being patient. There are many options out there, from online marketplaces like eBay and Etsy to local options like consignment stores and yard sales. The key is to know the value of your china and take the time to present it well in photos and descriptions. By following the tips and suggestions in this article, you'll be on your way to turning your beautiful china into cash. Remember, it's important to pack your items carefully when shipping to ensure they arrive safely at their new home. So, get started today and see how much money you can make by selling your china!