Selling high-end jewelry such as Cartier diamonds can be a challenge. You aren't sure if you will get a fair price at your local jewelry store — or even if your items will be accepted.
On the other hand, trying to go through the process yourself without expert knowledge can be intimidating.
Luckily, many websites are designed to guide people through selling their diamond jewelry. So if you are looking for the perfect place to sell your Cartier diamonds, check out our handy guide here.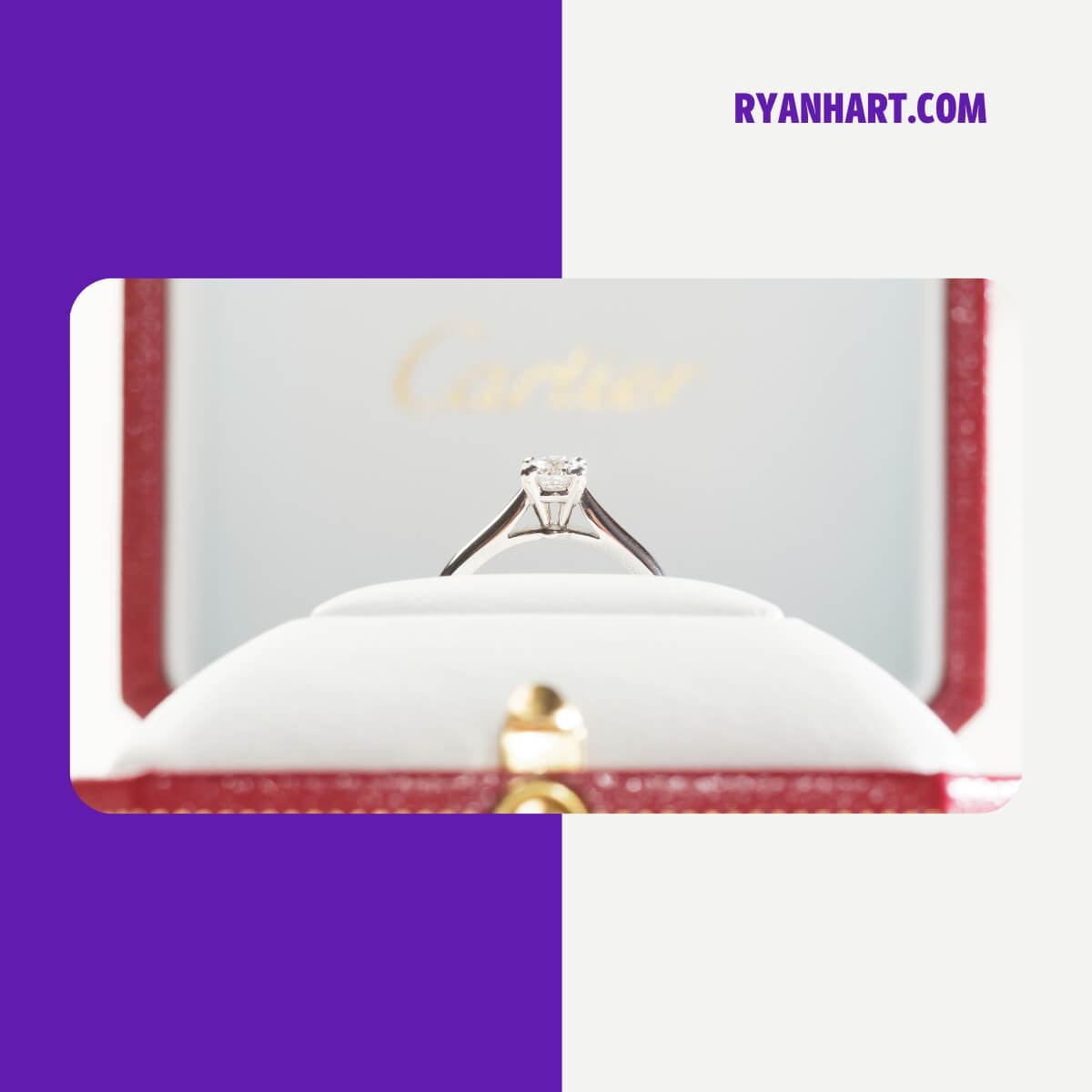 Who buys Cartier diamonds?
You can sell Cartier diamonds to a variety of online buyers. Some of these are general auction sites, while others are devoted exclusively to jewelry or even just diamonds.
Check out our top recommendations below to find the right site for you: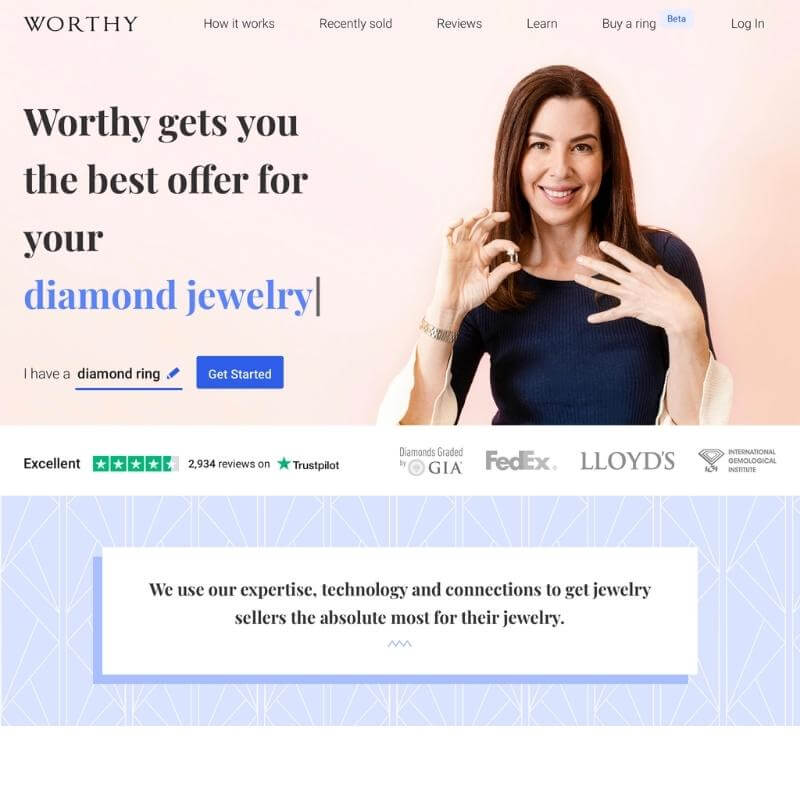 Worthy is an online retailer that makes it possible to sell jewelry of all kinds, from Cartier diamonds to watches and gold chains.
You start by uploading all the information about your item, complete with brand names, photos, and other details. Then you will be connected with a professional appraiser who can assess your Cartier diamond jewelry and give you a price.
Rather than selling directly, you can send your items in, and experts at Worthy will place them for auction. This is an excellent, nearly hands-off way to sell your Cartier diamond jewelry.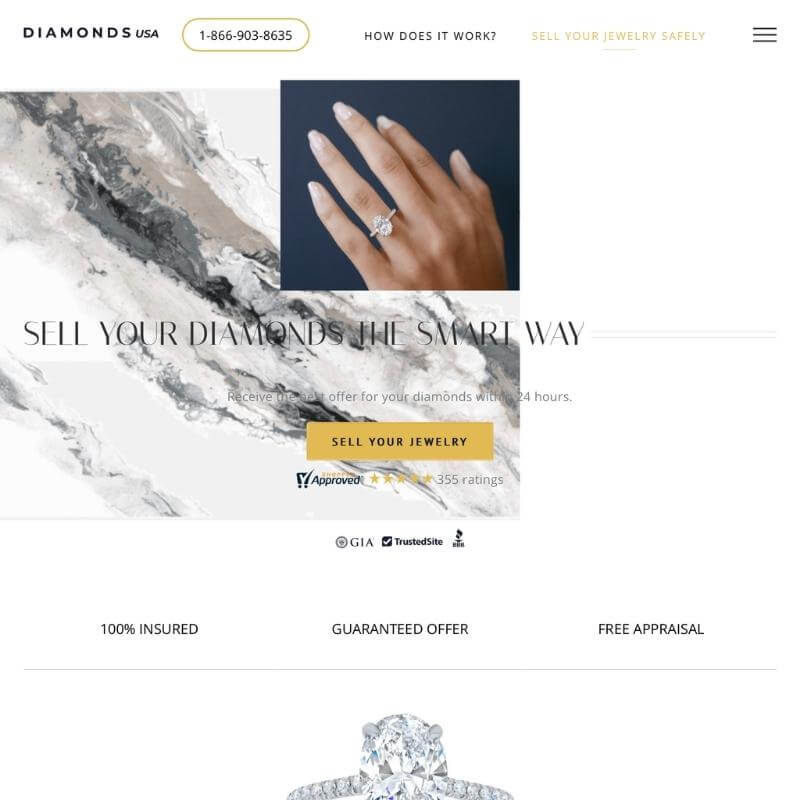 Diamonds USA is a place to sell your diamond jewelry in a safe and secure environment. All your sales are fully insured, and you can even get a free item appraisal before you start.
When you list your diamond jewelry, you will be matched with a professional who will help you through the entire process, from having your items appraised to shipping them from your home. Diamonds USA offers a super-easy, expert-guided way of selling your diamond jewelry for a fair price.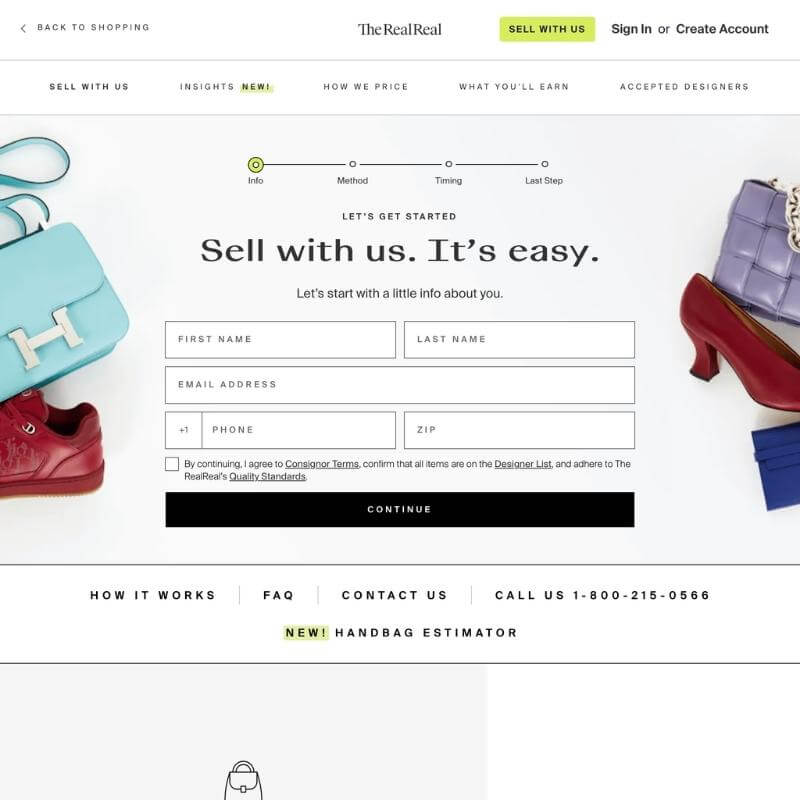 The RealReal is a company that sells used designer items of all kinds, from diamond jewelry to handbags and clothing.
Sellers send their item in, and a team of experts assess its value based on age, design, condition, and other factors. Then they clean it professionally and list it online, complete with high-quality photos.
When your Cartier diamond jewelry sells, you will earn as much as 85 percent of the profit. Items on TheRealReal usually sell within 30 days, so this is a great place to make quick money by selling your Cartier diamonds.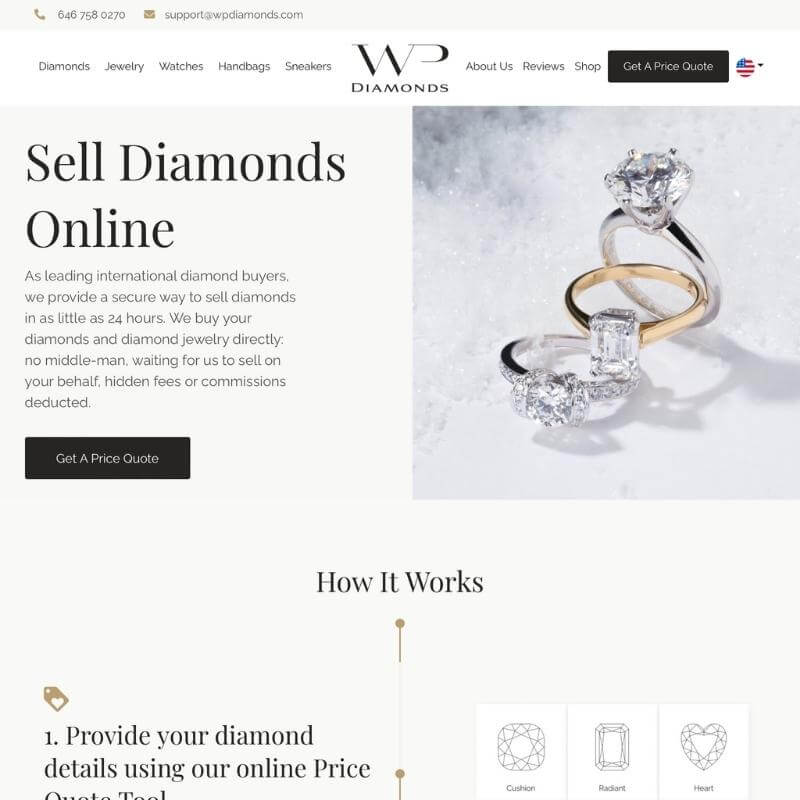 WPDiamonds, as the name implies, is a place to sell diamond items of all kinds. If you have Cartier diamond jewelry, this site offers a truly professional experience led by experts in the diamond industry.
To get started, you will send in your Cartier diamonds so that the team at WPDiamonds can analyze them. Once they have made their assessment, you will get an offer. If your diamond jewelry includes precious metals such as gold, you will also be compensated for these. WPDiamonds is perfect for getting exactly what your Cartier diamonds are worth.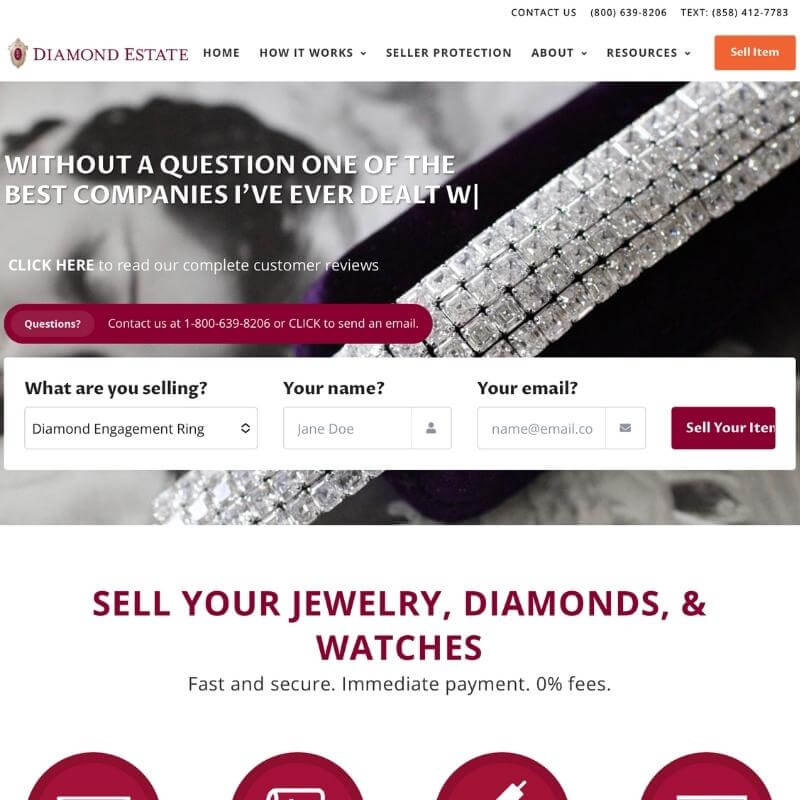 Abe Mor is a site where you can sell diamond jewelry, loose diamonds, and other items. Started as a family business, the company is now a huge name in the world of luxury jewelry.
Abe Mor offers several ways for customers to get in contact with them. They even have an app for iPhone and Android to make it even easier for you to assess and list your Cartier diamonds. You will be paid directly, and your items will be listed with one of the best names in the business.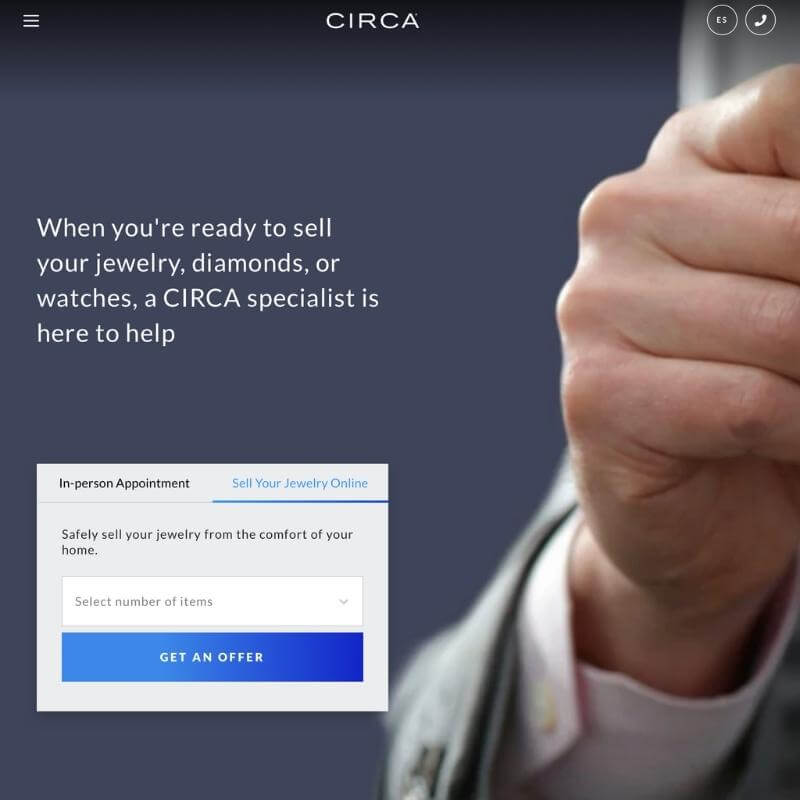 Circa Jewels offers several ways to sell your Cartier diamonds and other jewelry online. First, you will supply all the information about your Cartier diamond jewelry, complete with photos.
These are reviewed by Circa Jewels' panel of expert assessors to make you the best offer. Then, you may opt to send your items in by mail or visit one of the company's retail stores around the country. When you send by mail, your items will be covered by insurance so that you don't lose out if your package is lost or stolen.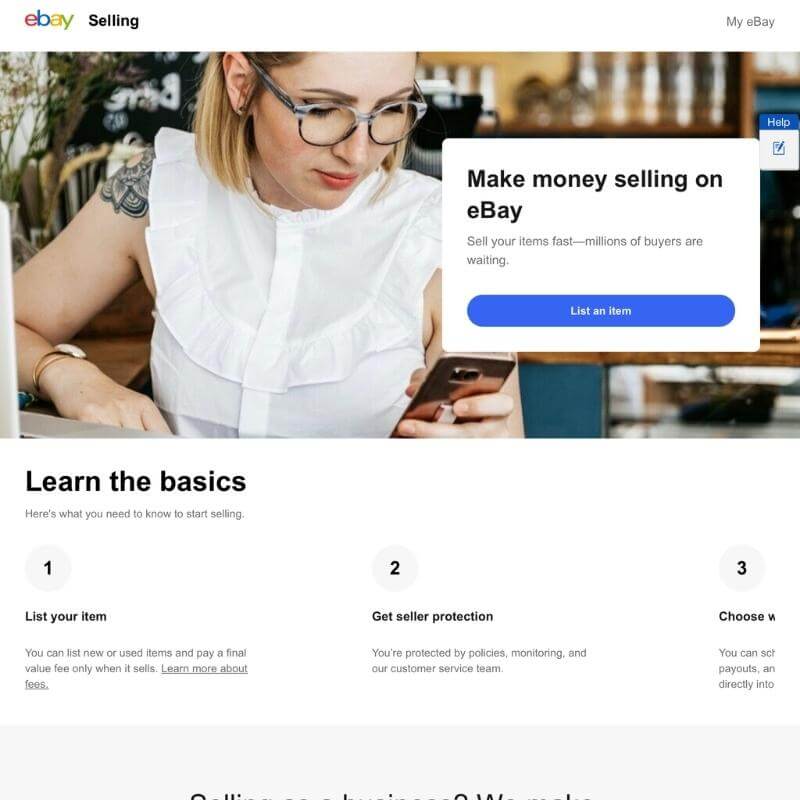 eBay is the original e-commerce site founded all the way back in 1995. With nearly 30 years of experience, the site is made to sell quality secondhand items of all kinds, from tech to jewelry and more. That even goes for luxury items like Cartier diamonds.
When you list on eBay, you can set the price or put your item up for auction to see what you can get. eBay is one of the best choices if you need a super secure way to sell your Cartier diamonds online.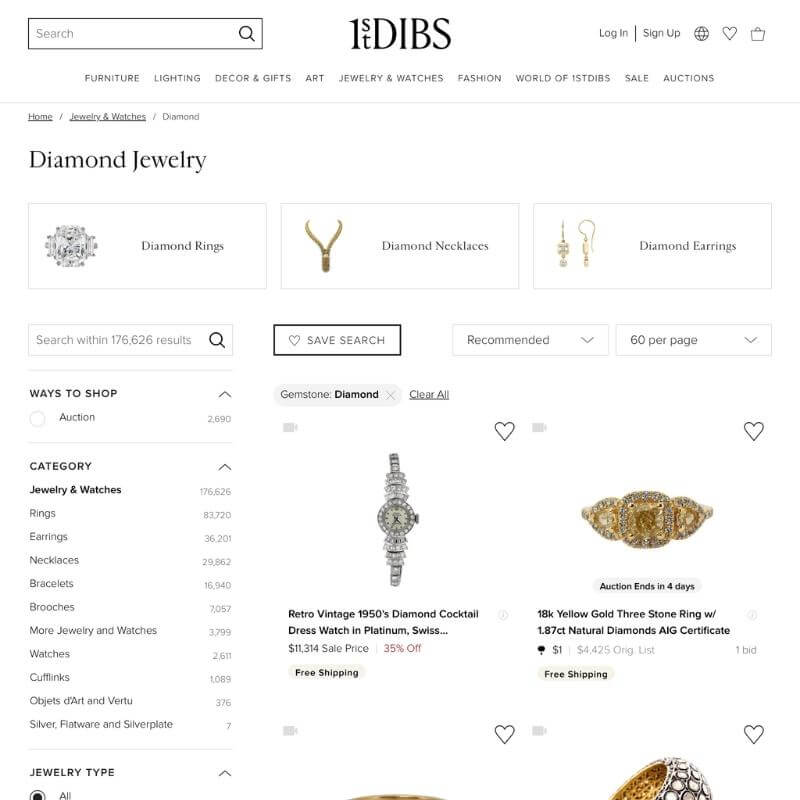 1stdibs specializes in antique diamond jewelry and other high-end items. This company is a bit off the beaten path in terms of secondhand items — in fact, they only accept professional listings from trusted professionals.
You can expect to undergo an extensive vetting process before your Cartier diamond jewelry is accepted for listing. That being said, it also ensures that your items will be secure and that you will get exactly what they are worth. If you prioritize quality over speed, 1stdibs is a great place to sell your Cartier diamonds.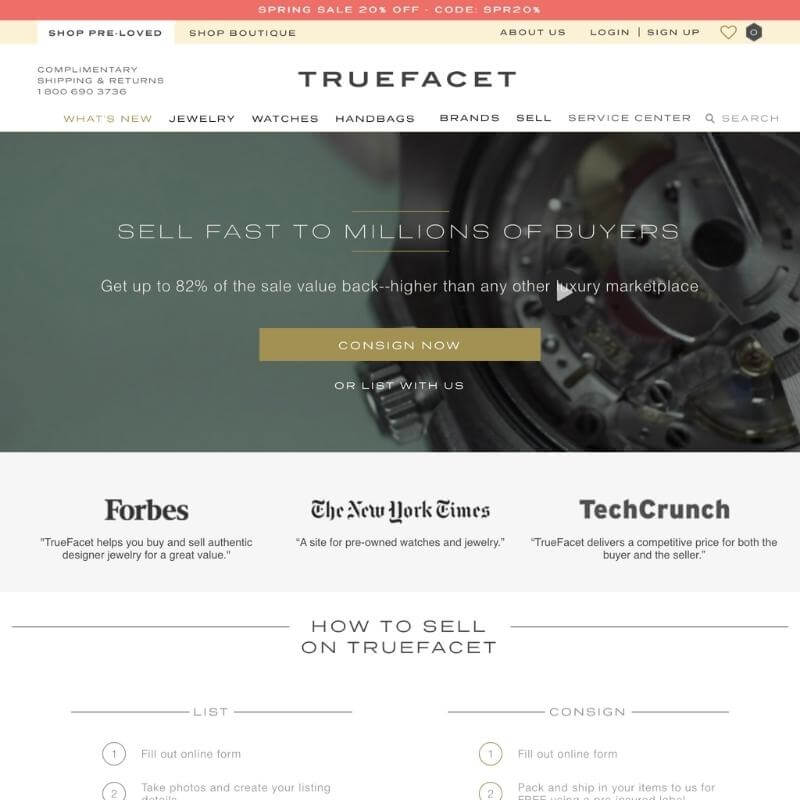 TrueFacet is an online e-commerce site that helps users sell their used jewelry, watches, designer handbags, and more. While many comparable sites use direct sales or auctions to sell Cartier diamonds and other jewelry, TrueFacet offers two options. You can choose to sell on consignment or do a direct listing. This gives you more flexibility with how much you make and how quickly you get paid. TrueFacet also promises to give you up to 82 percent of the sale price of your Cartier diamonds, making it a highly lucrative choice.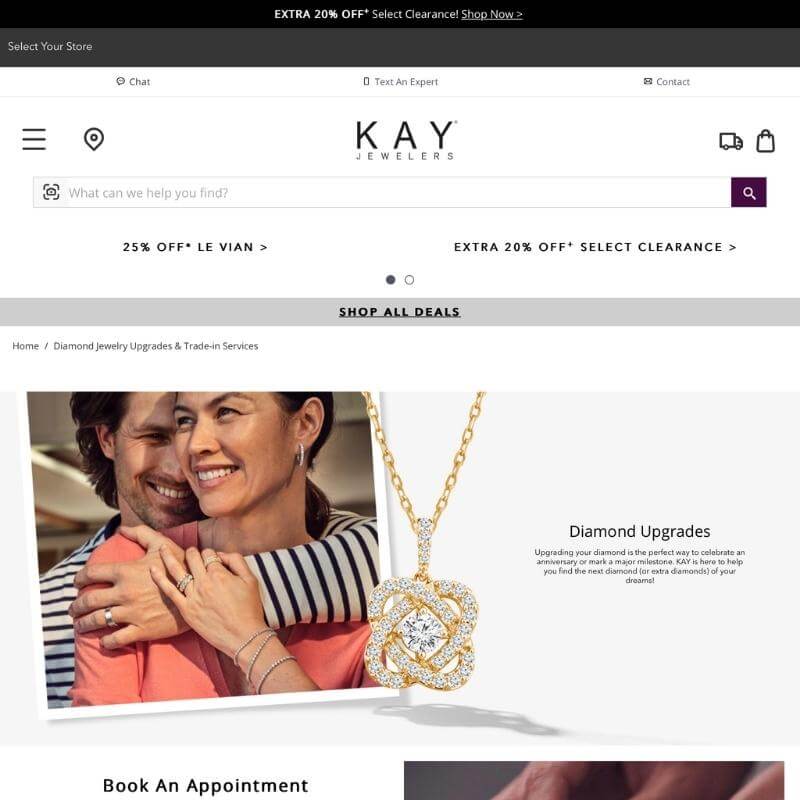 It might seem like an obvious answer, but sometimes the best place to sell items such as Cartier diamonds is right at your local jewelry store. Though every jeweler — particularly independent stores — has unique brands and items they accept, you may be surprised that you can make a decent sale without an extensive internet search.
So do some research ahead of time to ensure the jewelry store will take your Cartier diamonds. You can do this by reviewing the website or calling the store before you visit.
What is a Cartier diamond?
A Cartier diamond refers to a high-quality diamond that is sourced and/or used by the luxury jewelry company Cartier. Cartier is renowned for using high-quality diamonds in their jewelry pieces, which can include engagement rings, bracelets, necklaces, and more.
These diamonds are typically of a high clarity, color, and carat weight, and are often from notable diamond mines around the world. Cartier diamonds are highly sought-after by collectors and enthusiasts, known for their superior quality, rarity, and exquisite design.
Bottom Line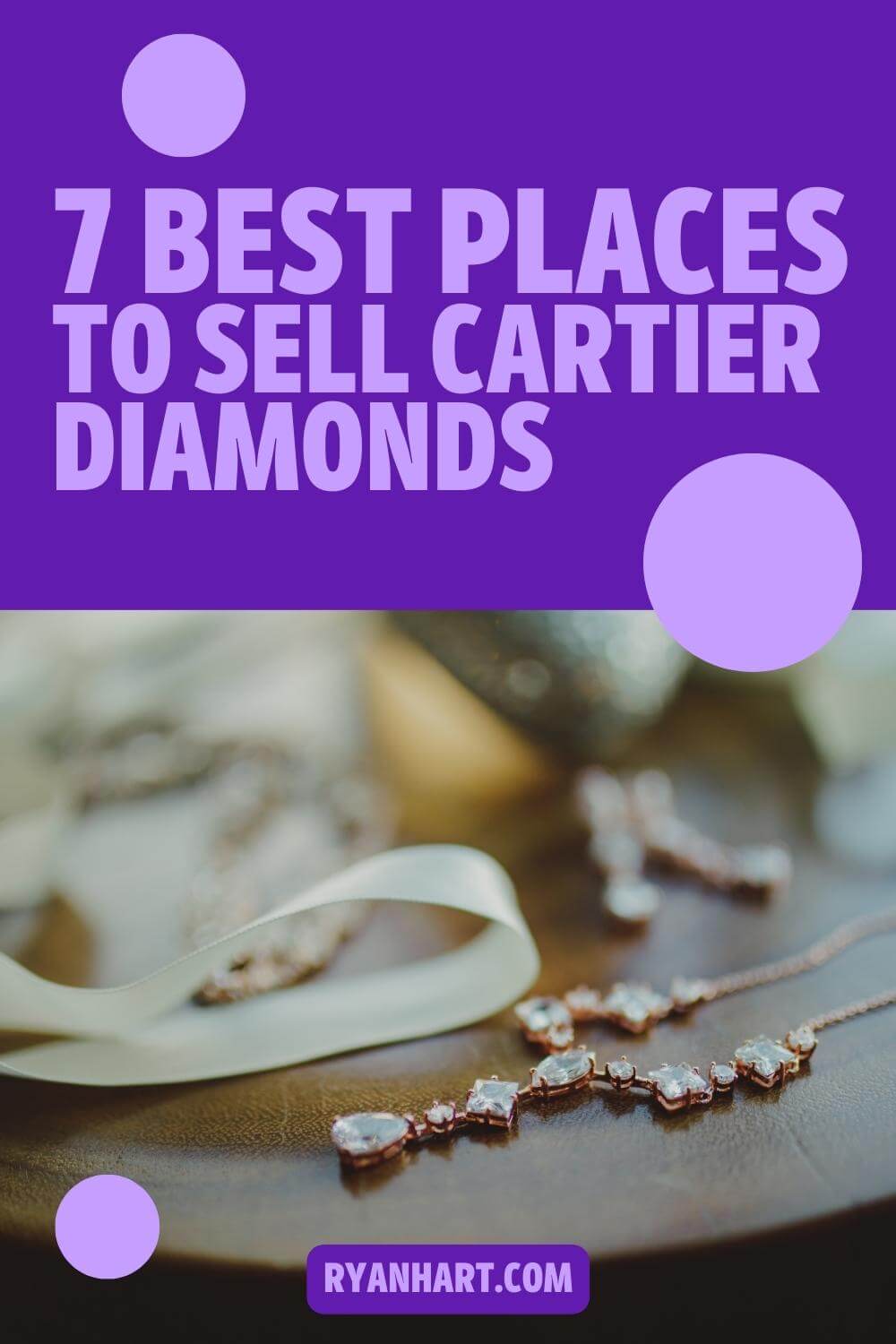 Selling a Cartier diamond can be a great way to earn money, but to get the most money, you need to be strategic.
The first step is to have your diamond appraised by a professional appraiser. This will give you an accurate understanding of the diamond's quality and value, which will help you set a realistic selling price.
Next, you should consider selling your Cartier diamond through a reputable online marketplace or auction.
Websites like Sotheby's, Christie's, or Worthy can help you get the highest price for your diamond by exposing it to a vast network of potential buyers. Be sure to research the marketplace or auction site thoroughly and review its policies for sellers before listing your item.
With the right preparation and research, you can maximize the value of your Cartier diamond and turn it into cash.