Scrap silver is valuable and in demand, so where you sell it is just as important as how you sell it. But if you're wondering how to get started, you don't need to look any further.
There are several websites where you can sell your silver jewelry, flatware, and coins for cash. Here is a list of our favorite buyers.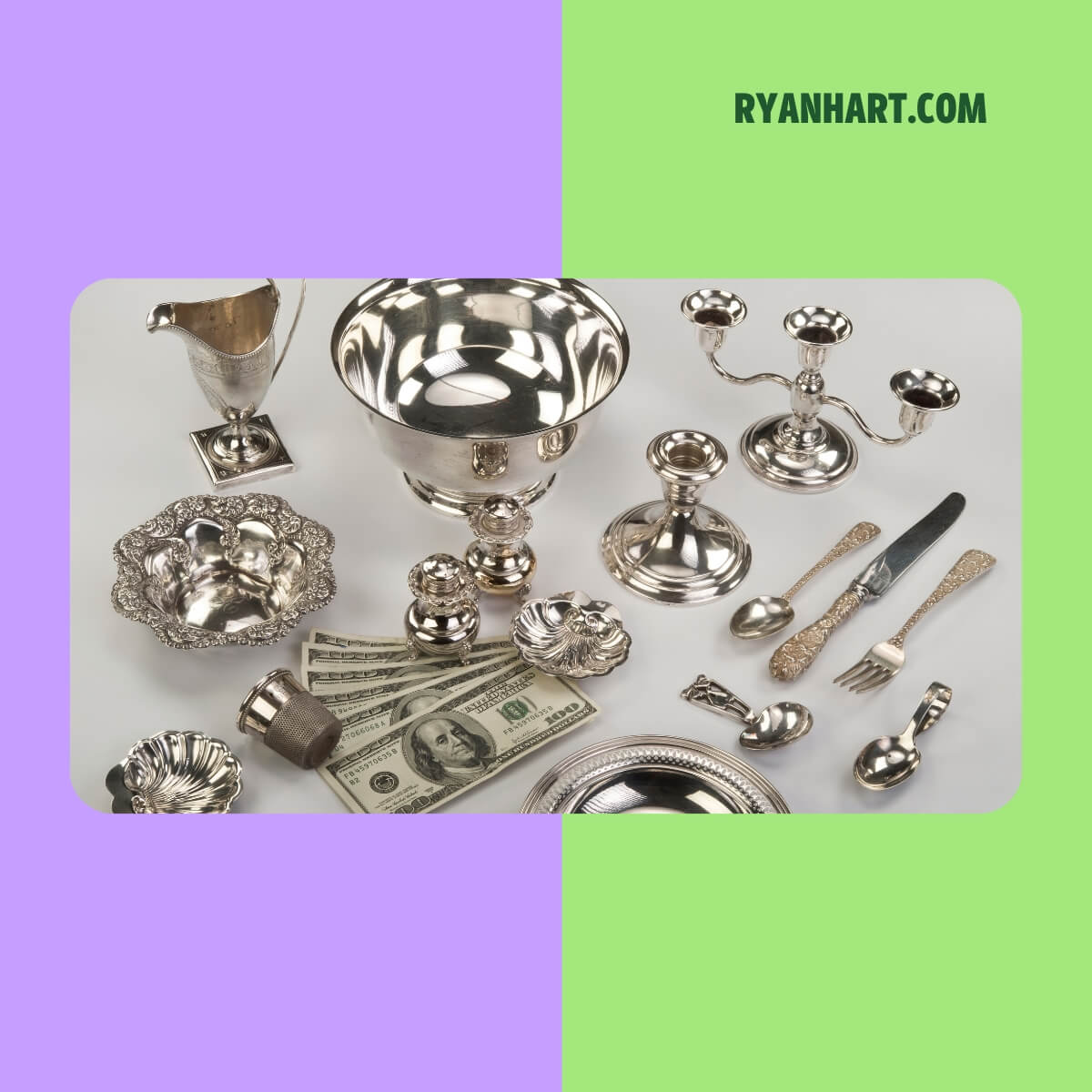 Who buys scrap silver?
More companies buy scrap silver than you may think, here are some of the best places to sell scrap silver for the most money: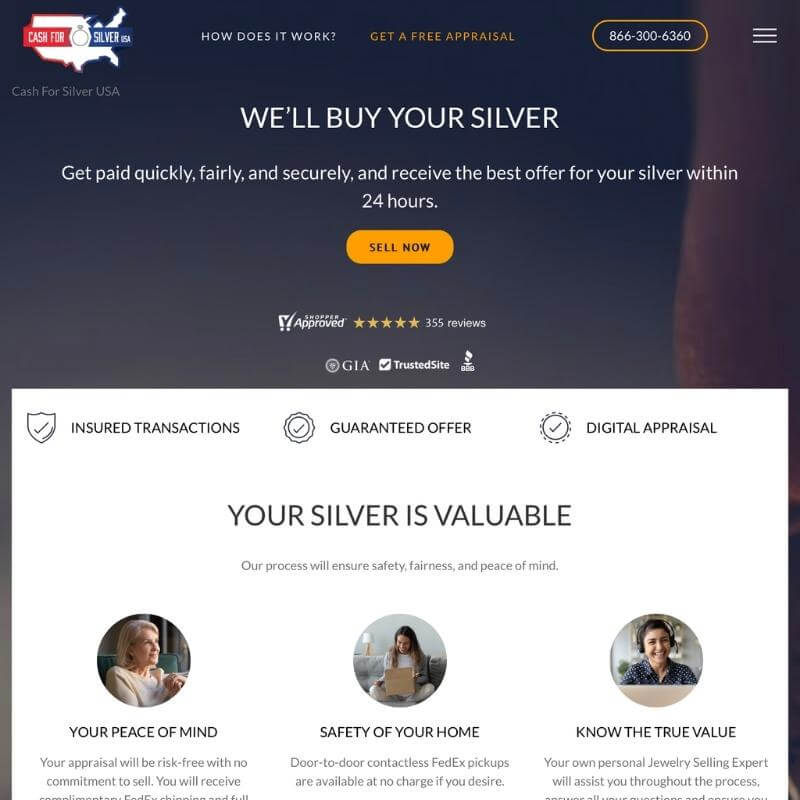 Cash for Silver USA is the way to go to offload your merchandise quickly. Just mail in the silver you want to sell, and within 24 hours, you will receive an offer.
When you send your scrap silver, you'll be paired with an expert who will tell you exactly how much what you have is worth.
Every transaction is insured, so you will get the full value you are owed. And if you get an offer you aren't happy with, you have the freedom to reject it without penalty.
What Cash for Silver USA does best
Not only does Cash for Silver USA appraise scrap silver, but they will also pay for you to ship it in and pay for the insurance to cover any losses or damages along the way.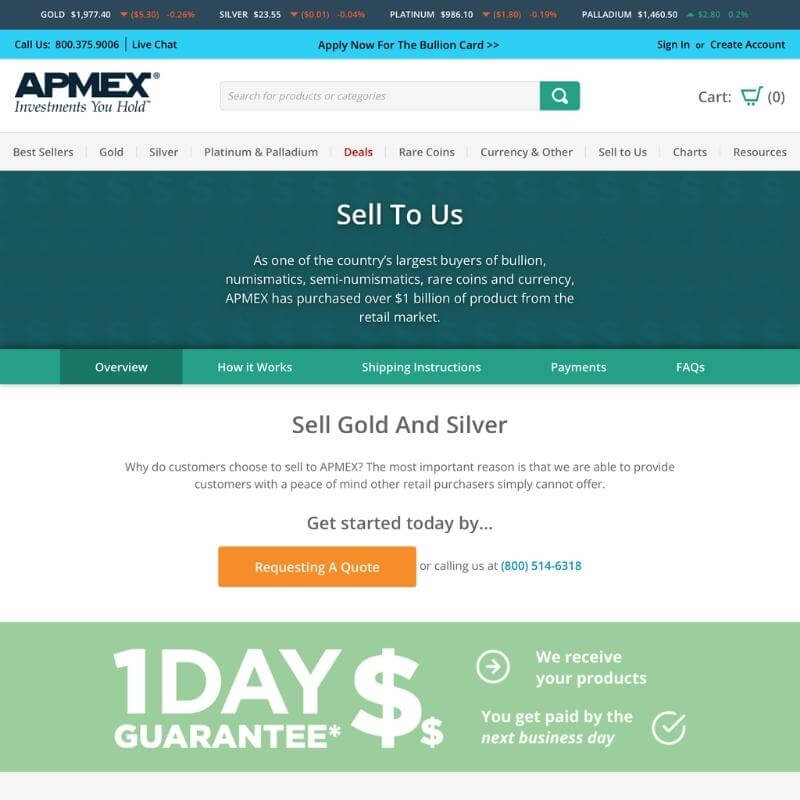 You can sell scrap silver on APMEX by calling and telling them what you have and how much you have. They will then quote a price over the phone.
Quotes are locked in as soon as you agree to them, so if the value drops in the time it takes to ship the scrap silver to them, you'll still get the same price.
And when it comes time to collect your pay, you can request a bank transfer or check. Note that APMEX will buy materials other than scrap silver, including rare coins and bullion, among other things.
What APMEX does best
If you are sitting on possible precious materials but don't know what they are, APMEX can help you figure it out. You can also talk to them about exchanging materials instead of selling what you have.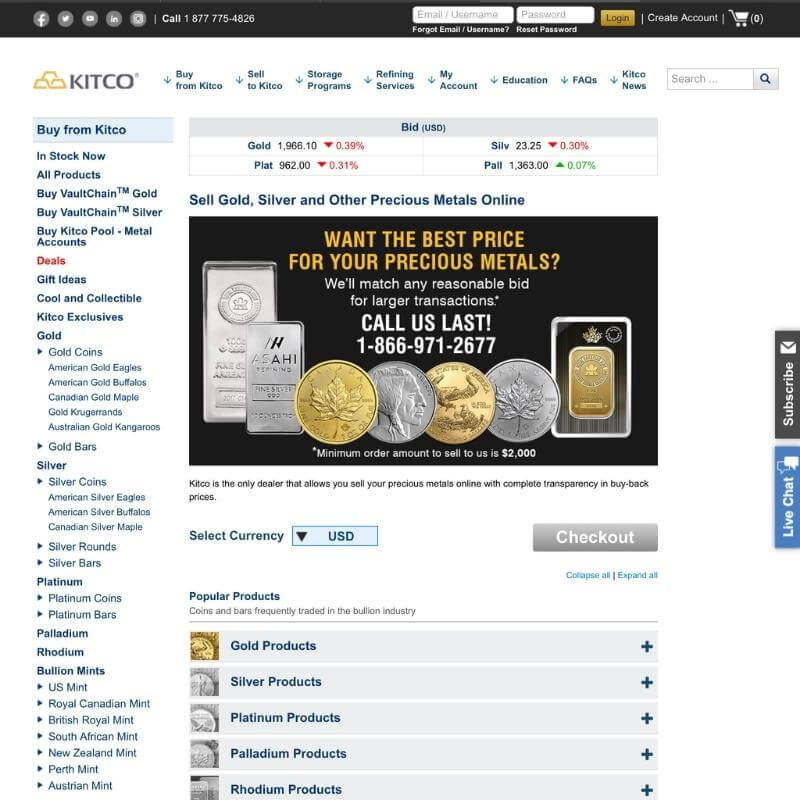 Kitco gives you many options when you want to sell scrap silver or similar items. The categories of products they accept are gold, silver, platinum, palladium, and rhodium.
If you want to sell scrap silver to them regularly, you can opt into the Kitco vaultchain. This site is highly recommended for those who invest in stocks and are looking for other long-term investment opportunities.
What Kitco does best
Accepting four different currencies, Kitco is great for investors around the world. They offer much more than just the opportunity to sell scrap silver.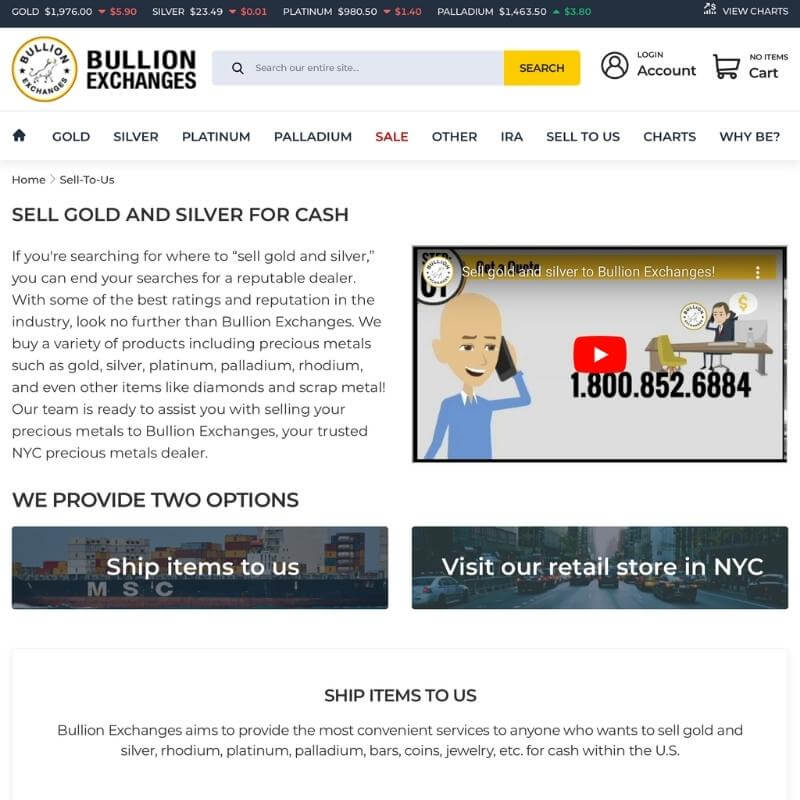 For quick cash, you'll want to sell scrap silver on BullionExchanges. They are based in New York, so if you are local, you can stop at one of their retail stores to sell scrap silver to them. Otherwise, you can call or fill out an online form to get an appraisal of what you have to sell.
Once you have your appraisal, the process of selling is completed quickly. So the next thing you know, a check or bank transfer will be coming to you.
What BullionExchanges does best
At any given time, you can find the trade-in value of silver, gold, and platinum.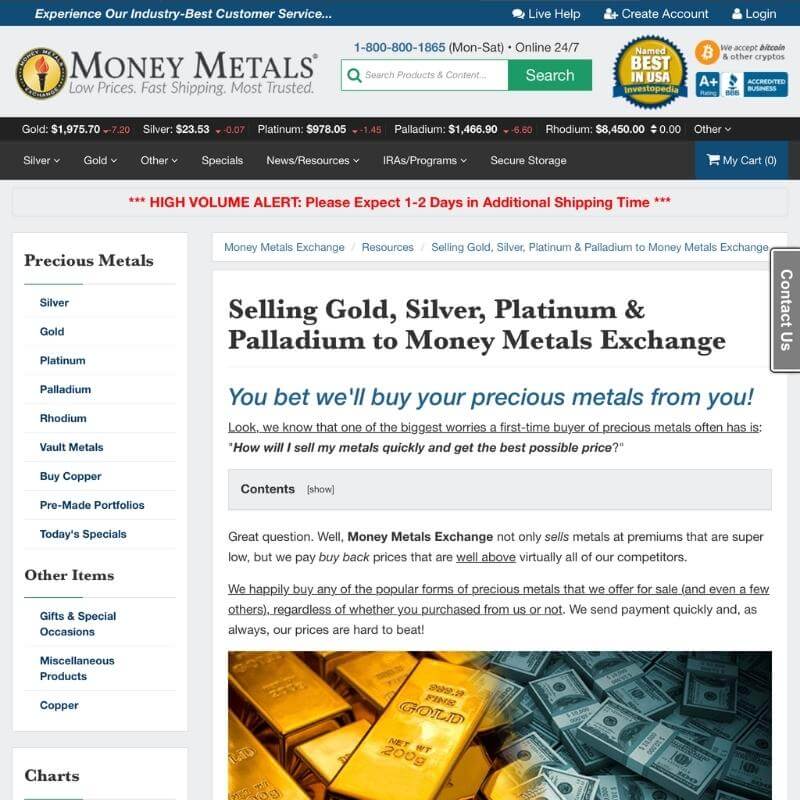 If you ask MoneyMetals, they blow the competition out of the water regarding how much they will pay you to sell scrap silver. They credit this to the fact that their inventory sells out so fast.
And while most sites pay the market price for silver, MoneyMetals has been known to offer above the current market price. In addition, their customer service goes above and beyond most of their competitors.
With extensive pictures and videos on their site, you'll always be able to identify the types of coins you have in your possession.
What MoneyMetals does best
Anyone new to selling scrap silver and other metals will find MoneyMetals extremely helpful. The site is full of information that helps beginners navigate buying and selling metal.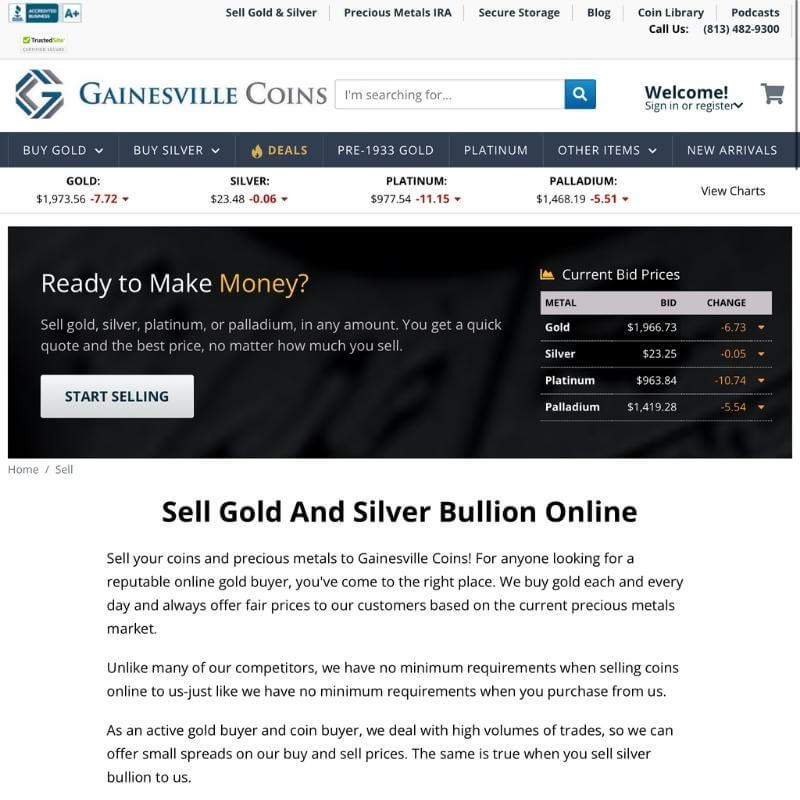 Gainesville Coins is your one-stop shop when you want to sell scrap silver. Their site includes a tool that can be used to determine the value of the silver you have to sell. This is a great first step in getting the highest payout possible.
Though you are advised to first check the site for the kind of silver you are selling, give them a call if you don't see it online. A sales representative can quote you on any piece of silver you want to sell.
Even if you bought the silver from them initially, they will still buy it back from you. Of course, appraisals are always free of charge, whether you ultimately decide to sell to Gainesville Coins or not.
What Gainesville Coins does best
Most similar sites have a minimum when it comes to the value of the silver they will buy from you. But you won't have this limitation with Gainesville Coins. No matter how little your silver is worth, if you want to sell it, they will buy it.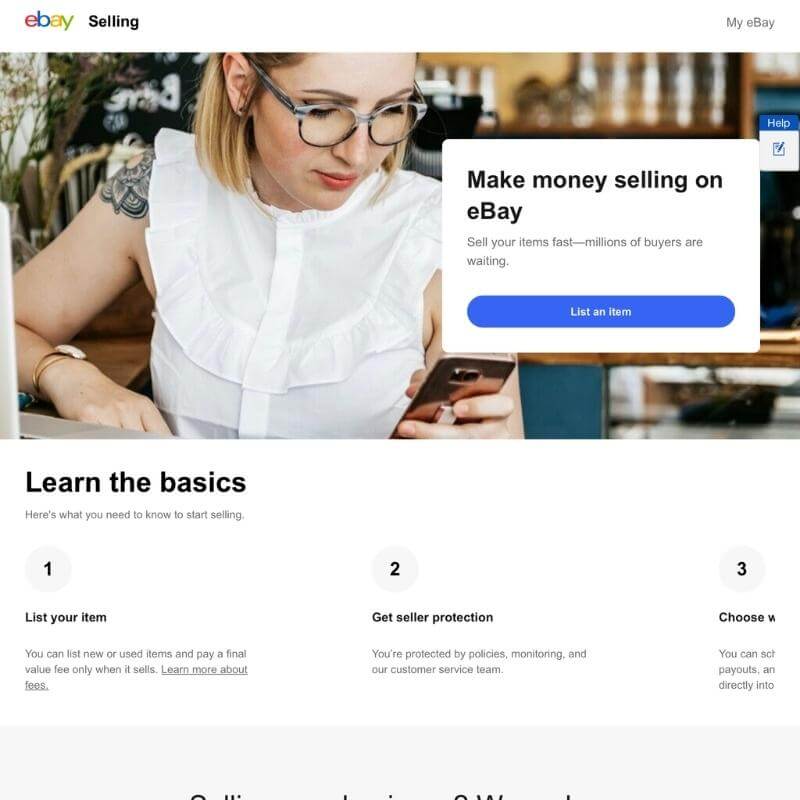 One of the most universal sites to buy or sell scrap silver is eBay. You can reach potential buyers worldwide and decide how much you are charging for what you have to sell. Creating a listing is quick and easy, and before you know it, people will be bidding on your scrap silver.
What eBay does best
eBay puts you completely in charge of the selling process. All you have to do is ensure that the silver you sell is properly shipped to its buyers.
nofollow" target="_blank" class="btn">Try eBay
What is scrap silver?
Scrap silver refers to silver items that are worn out, broken, or no longer useful in their original form. These items can include old or damaged silver jewelry, silverware, coins, or any other objects made of silver.
Instead of being thrown away, scrap silver can be sold or melted down and recycled to create new silver products. The value of scrap silver is primarily based on its silver content and the current market price for silver.
Bottom Line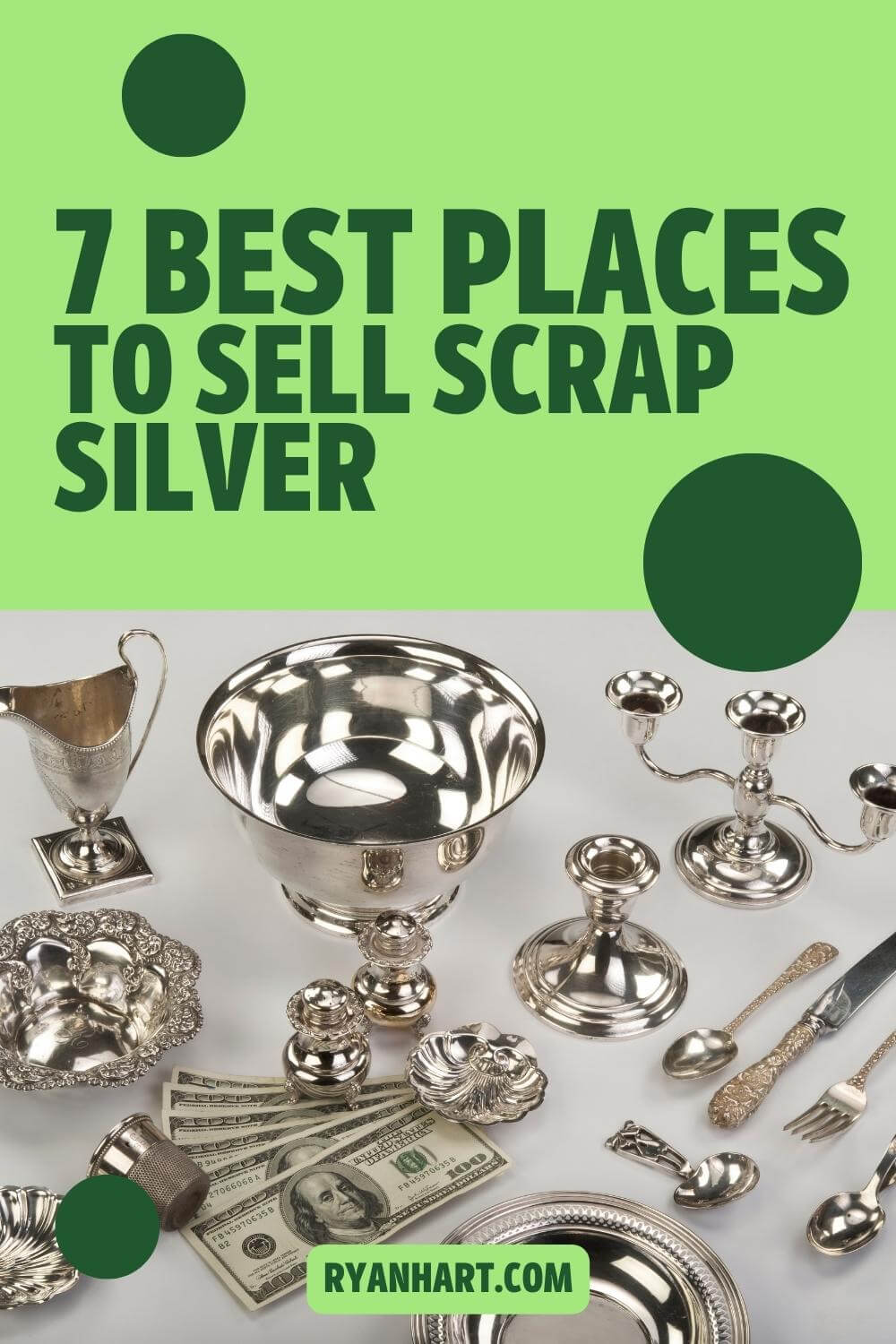 To sell your scrap silver online, first, you need to find a trusted buyer. You can do this by using one of our recommended companies or searching the internet for other websites that buy scrap silver.
Make sure to read reviews and check their ratings to see if other people had a good experience with them. It's important to choose a buyer who is honest and will give you a fair price for your precious metal.
Once you have picked a trusted online buyer, follow their instructions on how to send your scrap silver. They might ask you to take pictures of your items and fill out a form with your information.
After that, they will tell you how to pack and send your scrap silver safely in the mail. When they get your package, they will check your silver and tell you how much it's worth.
If you agree with their price, they will send you the money. If you don't like their offer, most buyers will pay the shipping costs to send your scrap silver back to you for free.
Remember to take your time and pick the best choice for you, so you can get the most money for your special metal.