Do you have silver coins to sell? Not sure where to start? We have you covered!
We put together a list of the top five best places to sell silver coins for cash.
When selling your silver coins, remember that you're looking at three primary considerations:
Price – each category has different rates. So it's essential to research and compare offers from different buyers for silver coins.
Convenience – You will want a convenient and seamless process when you sell your silver coins.
Safety – It's important that the process is secure and transparent. This is especially important when determining where to sell silver coins online.
As you're looking through our top picks, remember that online dealers may offer the best price as they have lower operating expenses than brick-and-mortar stores. Read on to find out where to sell silver coins online.
Want cash for your silver coin collection? Payments are sent within 24 hours of appraisal by check or PayPal.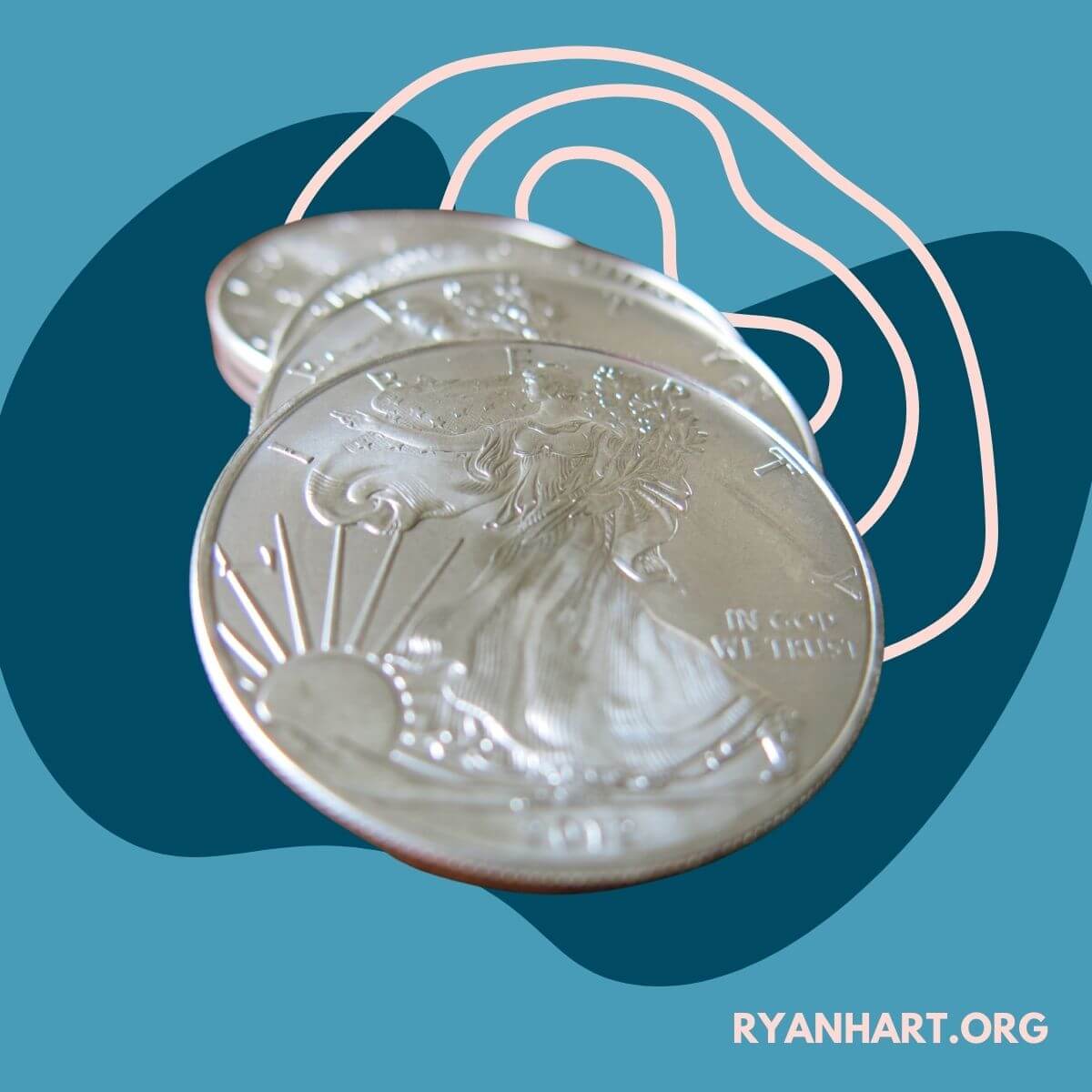 Where to Sell Silver Coins
You can easily sell silver coins online to any virtual dealer. Here's a list of the top five silver coin dealers to get you started: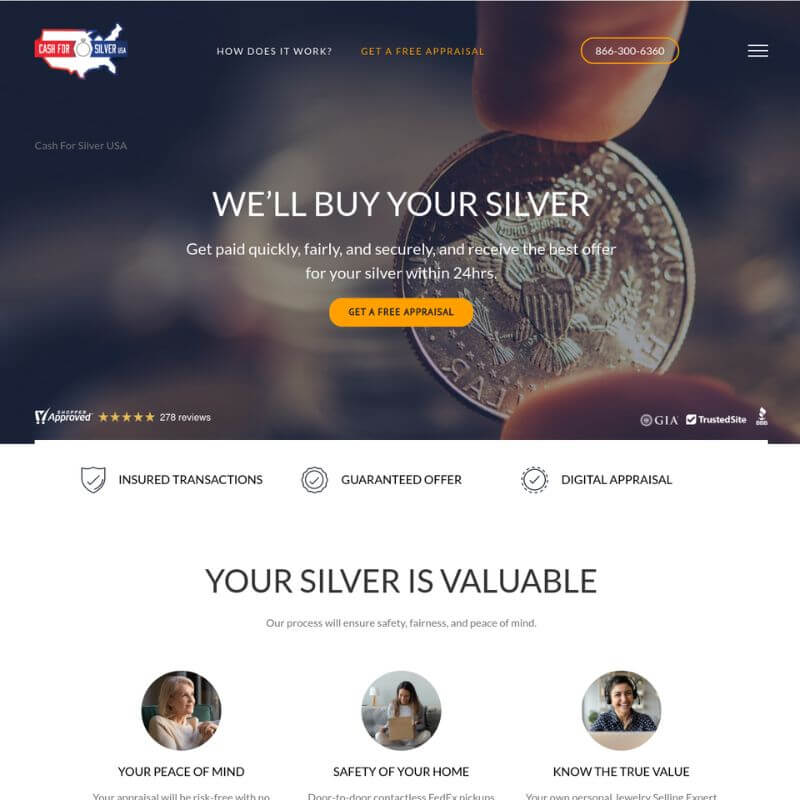 Cash for Silver USA is a trusted North American silver buyer. The company specializes in coins, flatware, and serving pieces. They can also handle the sale of your gold and platinum coins, jewelry, Rolex watches, and diamonds.
Highlights:
They have been in business for a while with over $56 million in silver purchased.
They insure each shipment for its value up to $100K, covering loss, damage, and theft.
Their offers are competitive, and they will even beat competitors' quotes.
Cash for Silver USA is currently offering an extra 10% bonus and a free appraisal.
They send out a Free Appraisal Kit with complimentary FedEx shipping.
What Cash for Silver USA does best:
They have the best payouts, with Fox News determining that they offer three times more than other silver coin dealers.
See how much your silver coins are worth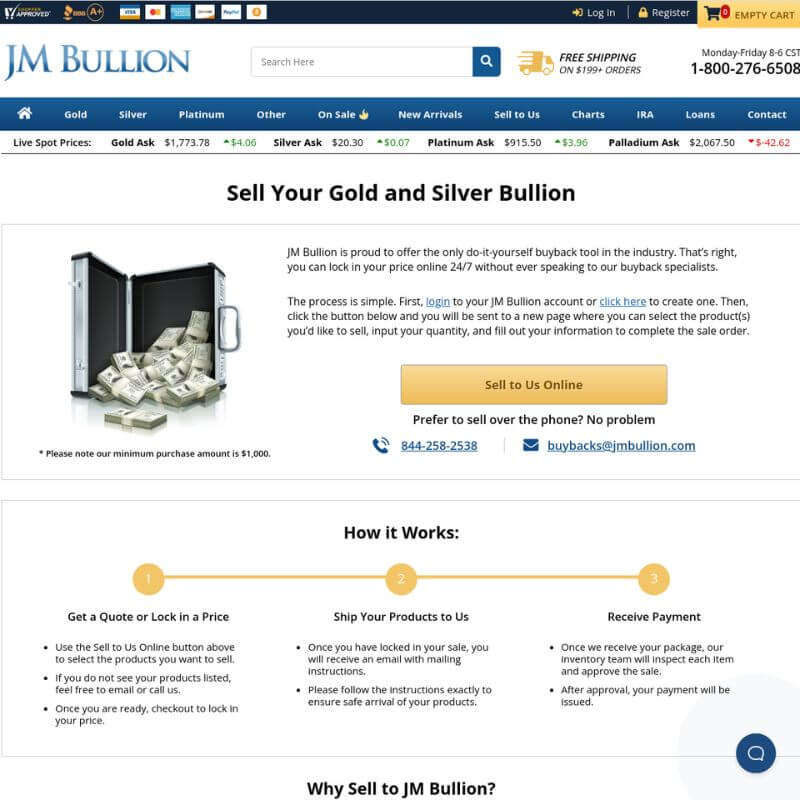 JM Bullion works a little differently than most silver coin dealers as they are a do-it-yourself service. Without even speaking with their specialists, you can lock in your selling price using their online tools. They do list a minimum purchase amount of $1,000 on their website for online silver coin sales.
Highlights:
The website touts its purchase stats of tens of millions in products each month from customers.
The company clearly publishes its buyback prices for most products right on the website.
JM Bullion regularly updates their pricing based on the market.
Shipping is easy. With UPS labels supplied by JM Bullion, you just drop the package off or schedule your pickup.
They pay within one to three business days after authentication.
What JM Bullion does best:
You can do it all on your own! There is no need to speak to anyone with the company to sell your silver coins.
Sell Your Silver Coins with JM Bullion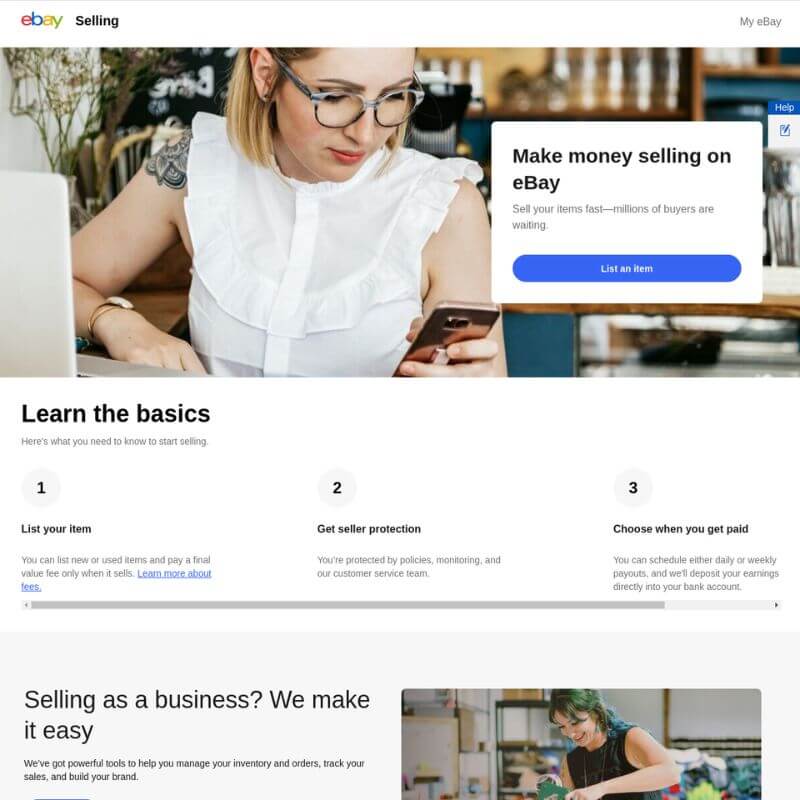 eBay is a behemoth in ecommerce, with more than $10 billion spent in 2021 by buyers. The site touts more than 183 million visitors each month, so it's a top platform on which to sell your silver coins.
Highlights:
The process is simple, you list your items and pay the "final value fee" when your coins sell.
The company has policies in place to monitor bidding and protect sellers. Plus, they have robust customer service.
eBay provides tips on how to sell your coins on the platform successfully.
The commission rates are relatively low, but be sure to check out all costs associated with selling silver coins on eBay before getting started.
Payments are made through PayPal, a trusted electronic payment service platform.
What eBay does best: eBay has set the policy in place that you only ship your silver coins after the buyer has paid, which protects you.
Sell Your Silver Coins on eBay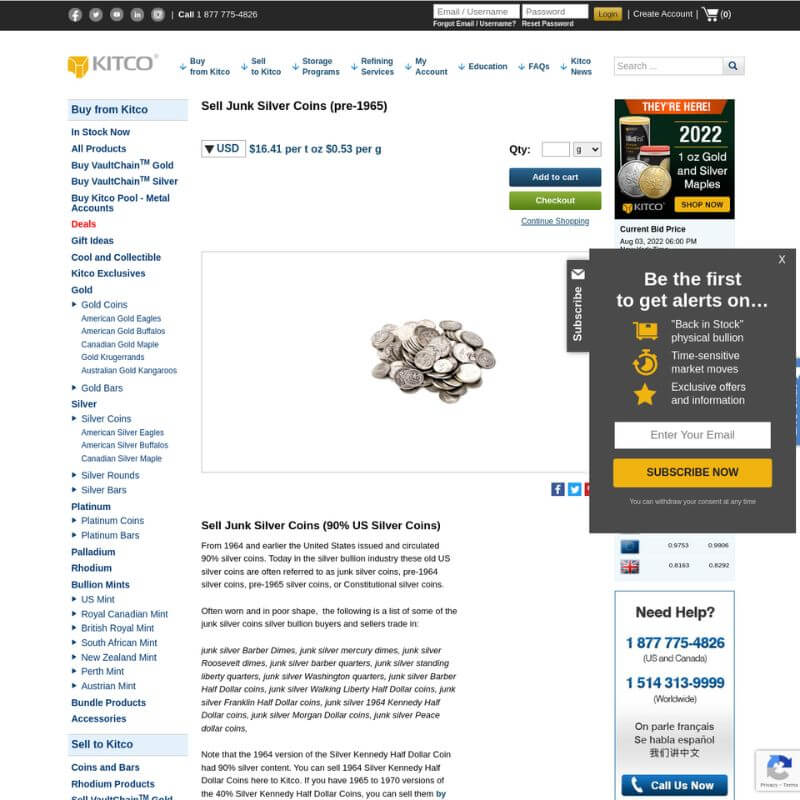 Kitco has been buying silver coins all over the globe with a global information network since the seventies. They specialize in silver, with competitive premiums. As the international precious metal authority and retailer of bullion, they are the leading voice offering news, data, and insights.
Highlights:
Unlike many other silver buyers, Kitco has brick-and-mortar locations in the US and Canada that accept silver coins in person.
Kitco has price charts that thousands of investors depend on to find accurate market information.
Their website is secure and speedy.
The company offers a Kitco Allocated Storage Account and Pool Accounts.
They have a team of trained experts ready to help you by phone at 877-775-4826.
What Kitco does best:
Kitco doesn't have a minimum amount to meet for silver coins from pre-1964.
Sell Your Silver Coins with Kitco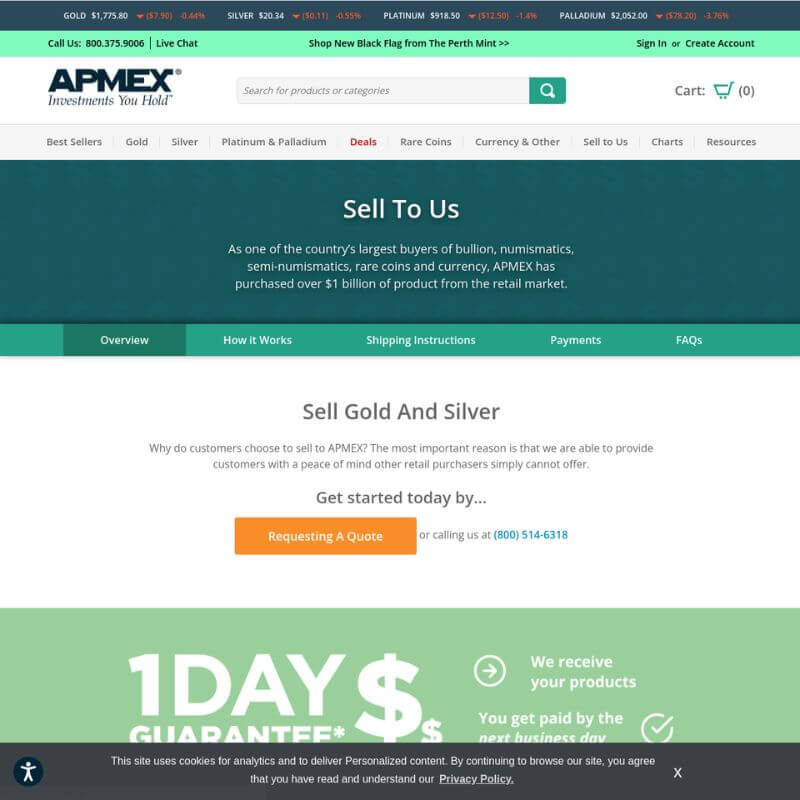 APMEX is one of the nation's largest silver coin buyers, with over $1 billion in purchases. Their purchasing department works closely with their Numismatic team to offer the best prices. When you make your sale, APMEX sends you the shipping label for easy drop-off or pickup scheduling.
Highlights:
1 Day payment guarantee, you receive payment one day after APMEX receives your silver coins.
They partner with UPS, giving you discounted rates and expedited shipping.
APMEX offers rare coins and currency, meaning they will buy it if they can authenticate it!
The company sends you a $10 voucher to use if they don't process your payment by the end of the next business day.
They've been in business for almost two decades, processing over 100K purchases totaling $1 billion.
What APMEX does best:
When shipping through UPS, the APMEX buying program offers you $60K of insurance on your silver coins.
What Are Junk Silver Coins?
Junk silver coins are silver coins with no numismatic or collector value. As valuable as they once were, these coins are now only worth their melt value - the value of the silver content within them.
While junk silver coins may not be beautiful or valuable to collectors, they can still be a strategic investment to diversify a portfolio or hedge against inflation.
Because junk silver coins contain pure silver, their value will always be tied to the price of silver. When the spot price of silver goes up, so does the value of junk silver coins.
For this reason, junk silver can be an excellent way to protect your wealth from economic turmoil.
What Coins Are Silver?
U.S. circulating coinage features various metals, including copper, nickel, and zinc. However, some of the country's most iconic coins are made of silver.
The Kennedy half-dollar, for example, is composed of 90% silver and 10% copper. Similarly, dimes and quarters minted before 1965 are also made of silver.
In recent years, the U.S. Mint has also produced several special edition silver coins, including the American Eagle series. These rare coins are popular with collectors and investors for their beauty and intrinsic value.
So if you're looking for a coin made of pure silver, check out Kennedy Half Dollar, American Eagles, and pre-1965 coins.
How Much are Silver Coins Worth?
Silver coins are popular among collectors and investors for many reasons. Silver is a precious metal abundant enough to be used in coins but rare enough to maintain its value.
Silver coins can also be dated back centuries, making them valuable for historical purposes. However, the most common question about silver coins is how much they are worth.
The value of junk coins depends on several factors, including the age and condition of the coin, as well as the current market price of silver.
Generally, older and more rare coins are worth more than newer or more common ones. However, the best way to determine the value of a silver coin is to consult with a professional appraiser.
Who Buys Silver Coins Near Me?
There are a few options to consider if you're looking for a pawn shop or precious metal dealer who buys silver coins near you.
First, check online directories to find pawn shops in your area. Once you've found a few pawn shops, call or visit each one to see if they're interested in buying your silver coins.
You may also want to search online for "precious metal buyers" or "silver coin dealers." This will give you a list of potential buyers to contact.
When finding a reputable dealer in precious metals, there are several factors to remember. First and foremost, you'll want to find a dealer specializing in the type of metal you're interested in selling.
For example, if you're looking to sell silver coins, you'll want to find a dealer that specializes in silver.
Second, you'll want to ensure that the dealer has a good reputation. Finally, you can check online reviews to understand what other customers have experienced.
Finally, you'll want to ensure that the dealer offers competitive prices. With these factors in mind, you should have no trouble finding a reputable dealer in precious metals.
Bottom Line
Precious metal buyers are an excellent option for those looking to sell their silver coins. Our recommended buyers have a proven track record of providing fair prices for junk silver coins.
In addition, they offer a convenient way to sell your coins and provide payment options that are suitable for most people.
Overall, selling your silver coins to one of these recommended buyers is a great way to get the most money for your coins.