Are you ready to part ways with your cherished Rolex watch and upgrade to a new adventure?
Selling your Rolex online has never been easier, and in this article, we're here to guide you through the most popular Rolex buyers.
Whether you're upgrading your style or simply looking to give your wrist some breathing room, these buyers will help you get the best value for your timepiece.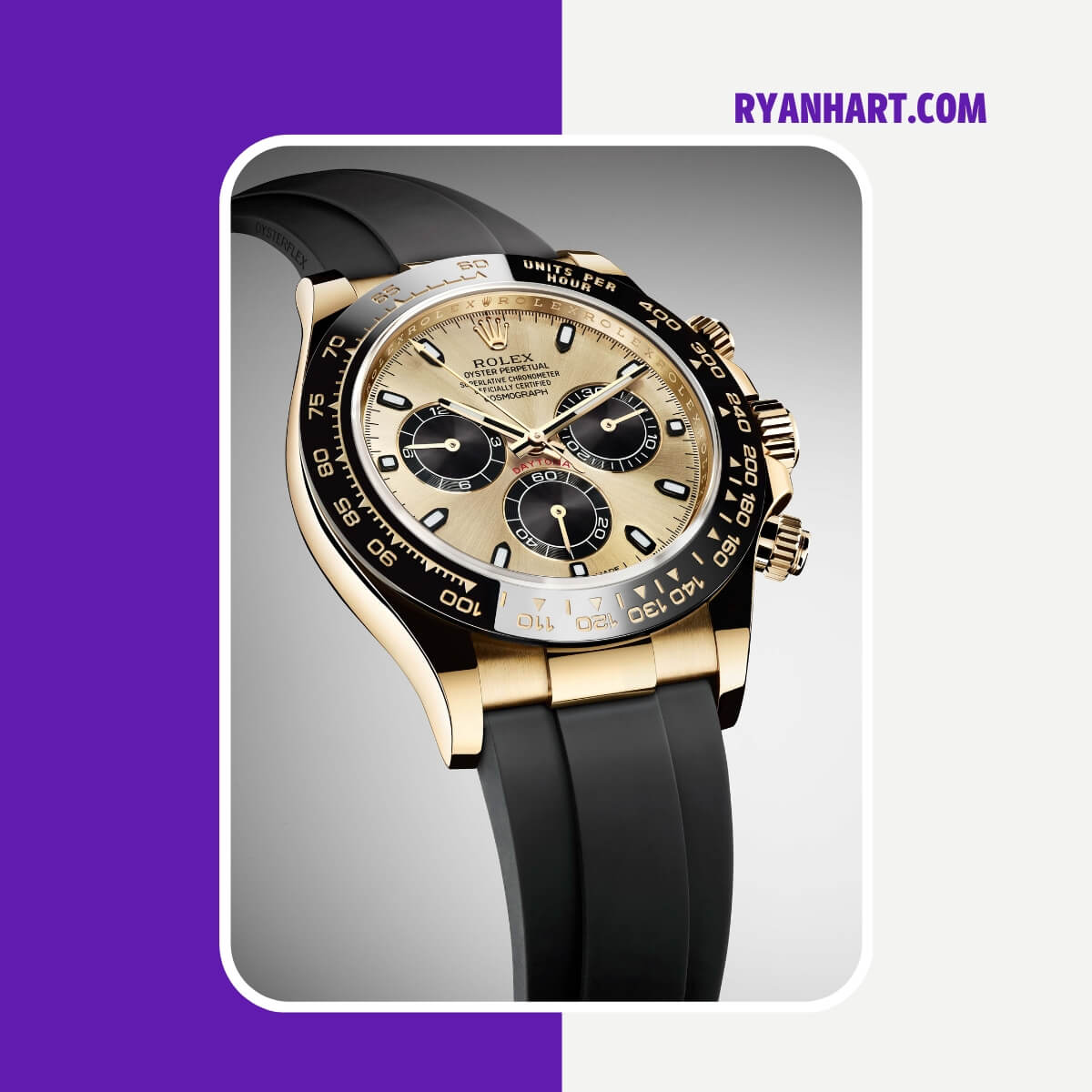 Who buys Rolex watches?
Most jewelers and second-hand merchants would be interested in buying a Rolex watch; however, the internet has made it easier to sell your watch for top dollar from the safety of your own home: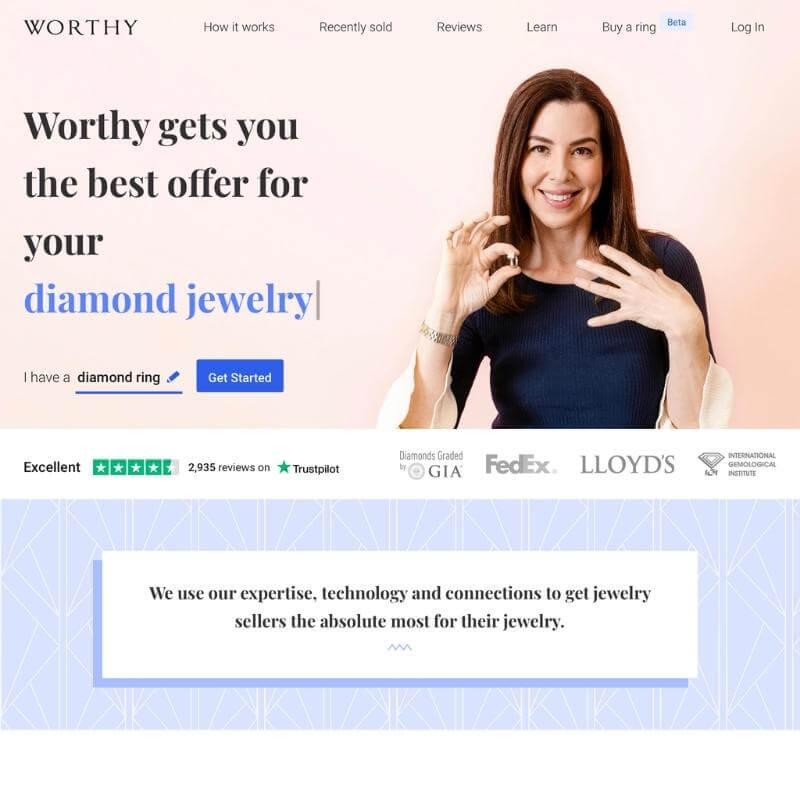 Worthy offers online auctions in which there are potentially thousands of professional buyers of Rolex watches, an event that you can watch live online. Worthy makes selling jewelry painless, safe, and easy to get paid for unwanted jewelry.
At the same time, Worthy will offer an estimate of value as a suggestion, a Rolex watch buyer will be required to pay the reserve price (or more, if a bidding war occurs) that you set, the seller. Worthy's fees are based on the sales price, but the service is free until a transaction is completed.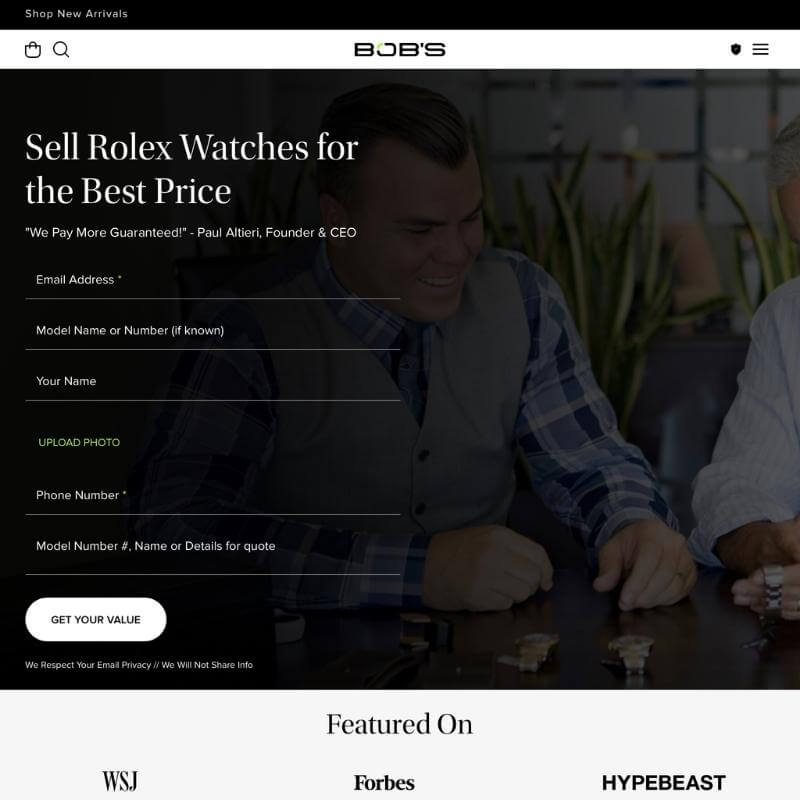 Bob's Watches, which the Wall Street Journal featured as the largest trading site for watches, guarantees to pay more for a Rolex watch than its competitors.
The website provides a straightforward method for estimating the value of your Rolex timepiece. In addition to handling previously-owned Rolex watches, Bob's Watches also buys vintage Rolex and other luxury brands.
Vintage luxury watches often bring high prices, especially for timepieces kept in good condition and in their original Rolex box.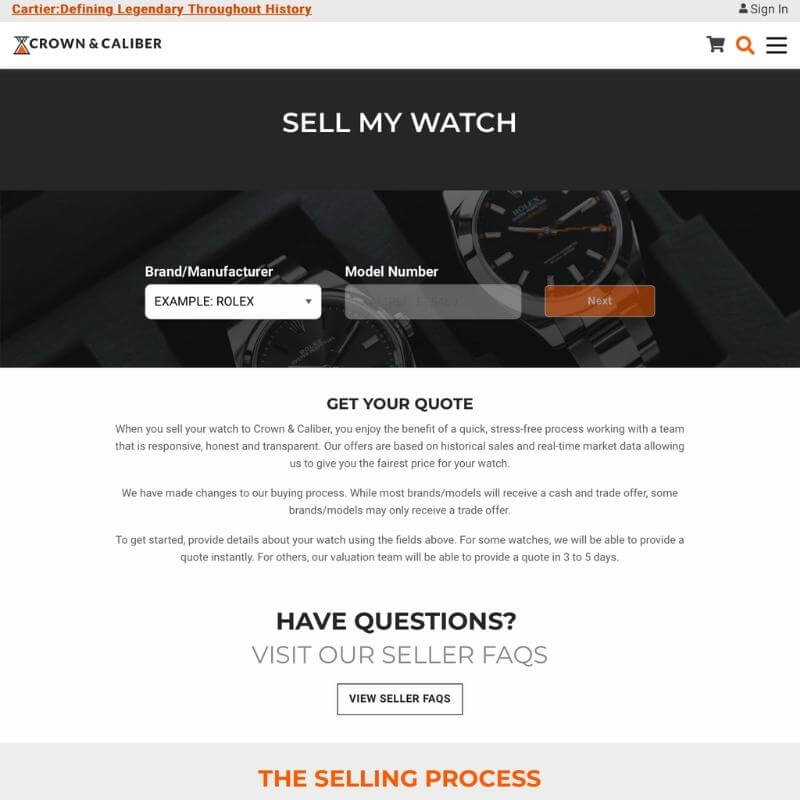 Crown and Caliber prioritizes both the Rolex watch buyer and seller by offering an easy and seamless way to sell a previously-owned Rolex watch for the fairest price on the market.
Crown and Caliber provides a quote for your specific timepiece and then sends a pre-insured shipping box to handle the rest. When the watch arrives and is authenticated and inspected by their experts, payment (check or store credit) is made typically made within three business days.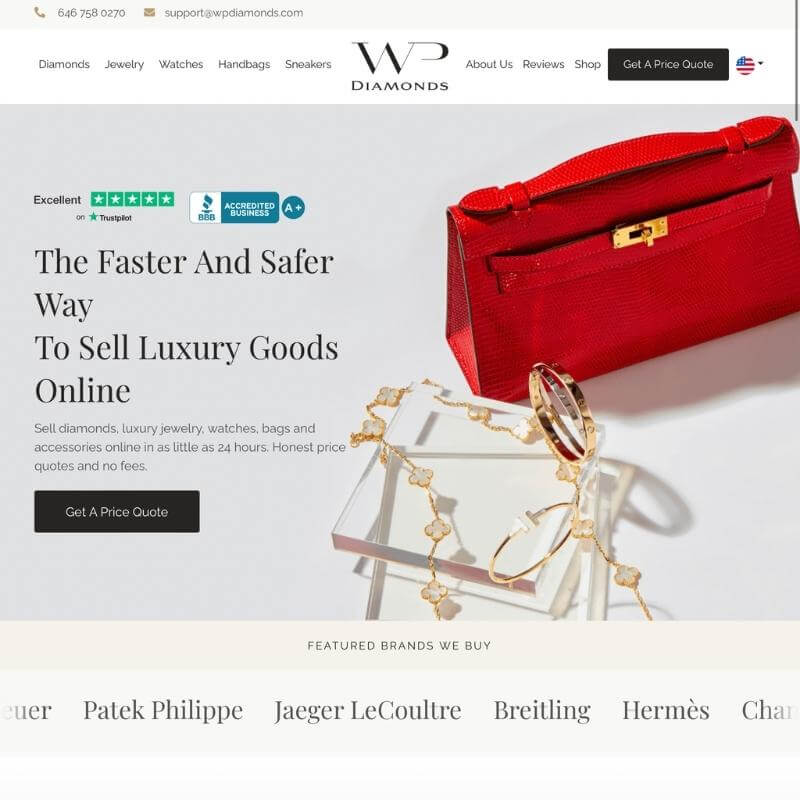 Founded in 2012, WPDiamonds was designed as an alternative to traditional auctions, pawnbrokers, or consignment sites. This professional site was developed to make it easy and safe to sell luxury goods online without any obligation or hidden fees.
The service offered by WP Diamonds as a Rolex watch buyer can be completed in as little as a day - which includes the entire transaction – from quoted value to secure payment. WP Diamonds' trustworthiness is evident from its "A+" Better Business Bureau rating.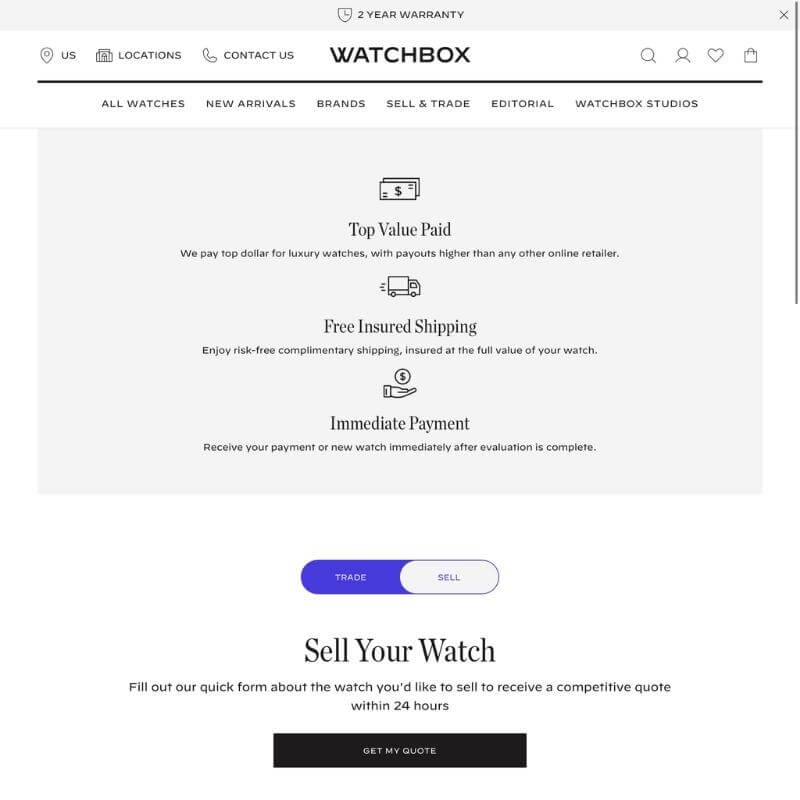 WatchBox, with locations around the globe, is a trusted in-person/online Rolex watch buyer that offers two ways to sell your valued timepiece – including free insured shipping, expert service, total transparency, and immediate payment.
In addition to being a Rolex watch buyer - with quotes available in 24 hours, Watchbox also offers trade options that allow for a cash payment if the watch you trade is more valuable than the watch you receive.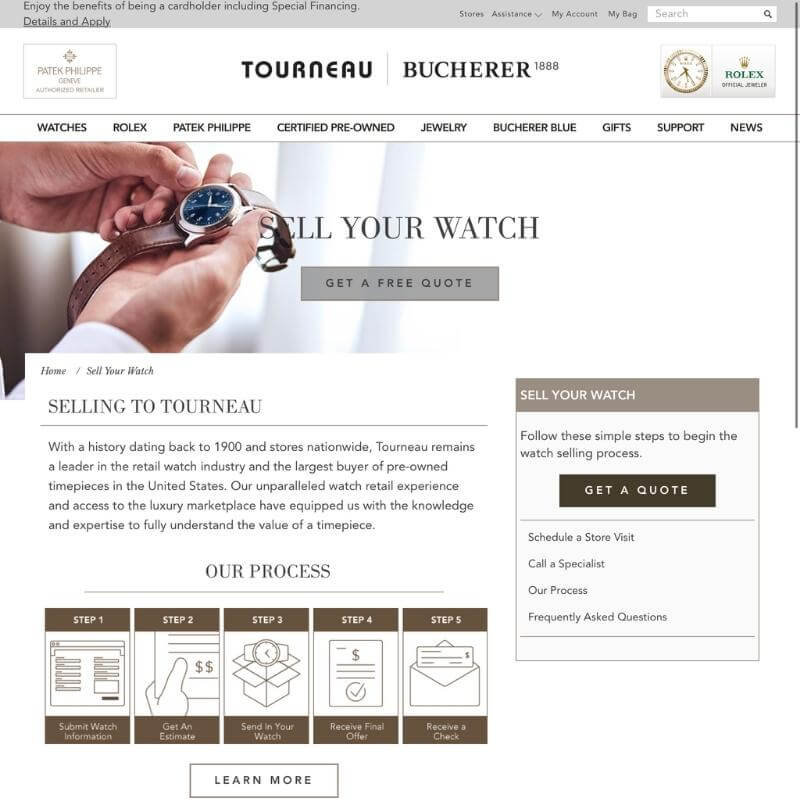 Tourneau began as a luxury watch retailer in Russia in 1900. By the mid-1920s, Tourneau opened its first of many New York City locations – including the iconic store on 57th Street billed as the largest watch store in the world.
Now with locations across the country and an unparalleled online opportunity for Rolex owners to sell their luxury watches easily and conveniently, Tourneau provides a seamless process that includes a pre-insured package to ship your watch safely – or trade your current watch for a new model.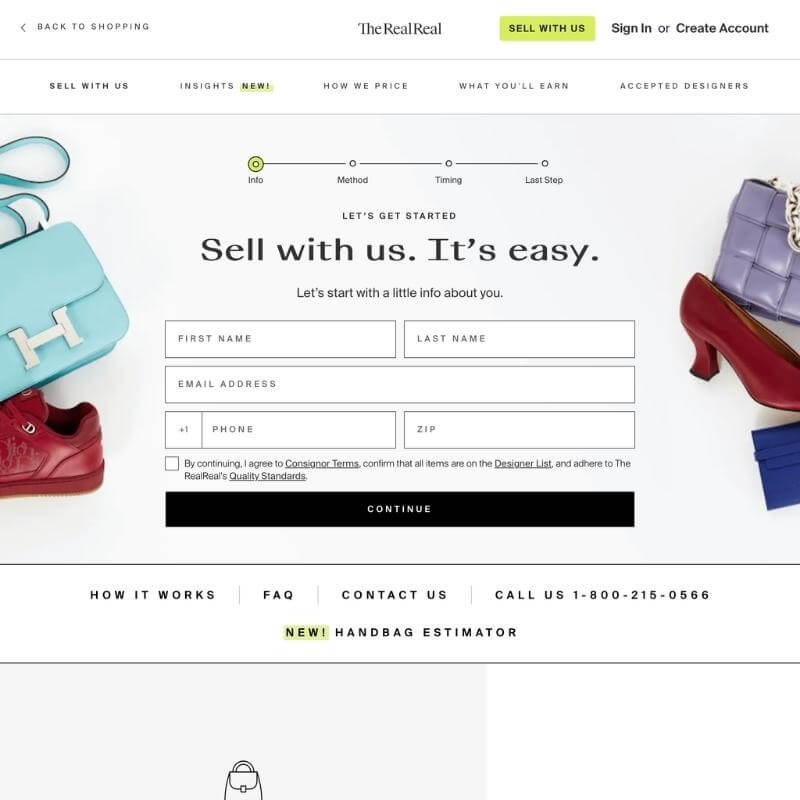 The RealReal is an online consignment and sales website that handles a range of luxury items, including Rolex watches. Founded in 2011 by two friends at their kitchen table, The RealReal has become a dynamic and trusted luxury resale marketplace that helps to extend the life and enjoyment of luxury items and jewelry.
With a dozen retail locations and more than 30 million shoppers (and counting), The RealReal helps investors maximize their investment in luxury goods.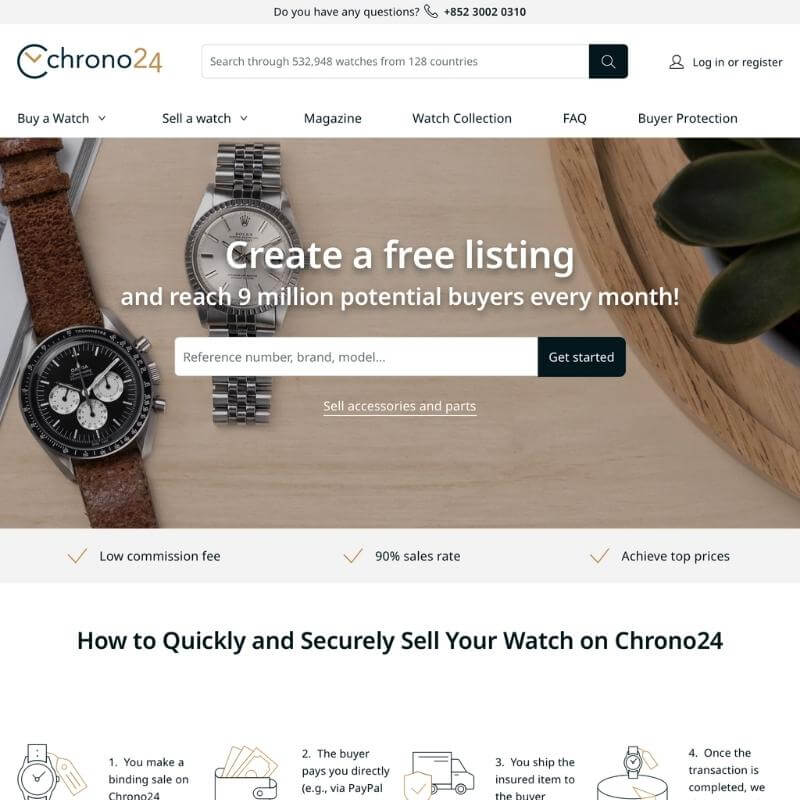 Chrono24 is one of the trusted online Rolex watch-buying sites operating on a low commission fee structure because the company removes the middleman from the sales process.
With a free escrow service and online listing, and personalized support available in 16 languages, after you find a Rolex watch buyer on the Chrono24 site (with 9 million potential sales customers), simply follow the company's secure payment process and ship the Rolex timepiece insured for its full value. When the buyer receives the watch, the seller is paid within seven days of the sale.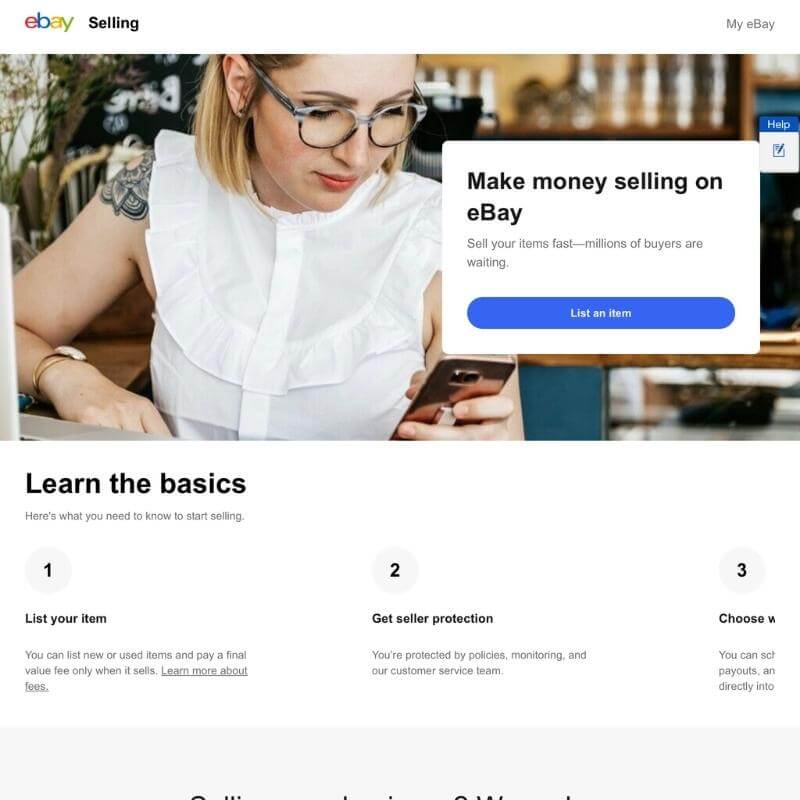 eBay online marketplace is among the largest on the planet, so it should not be a surprise to learn that it is possible to find a qualified Rolex watch buyer on its well-known website.
Because eBay is run like a well-oiled machine, the site offers in-depth guidance about getting the most out of your listing regarding photographs, titles, and such. eBay offers a local-only pickup option, so those who prefer not to send/insure the Rolex watch and sell it to a buyer locally.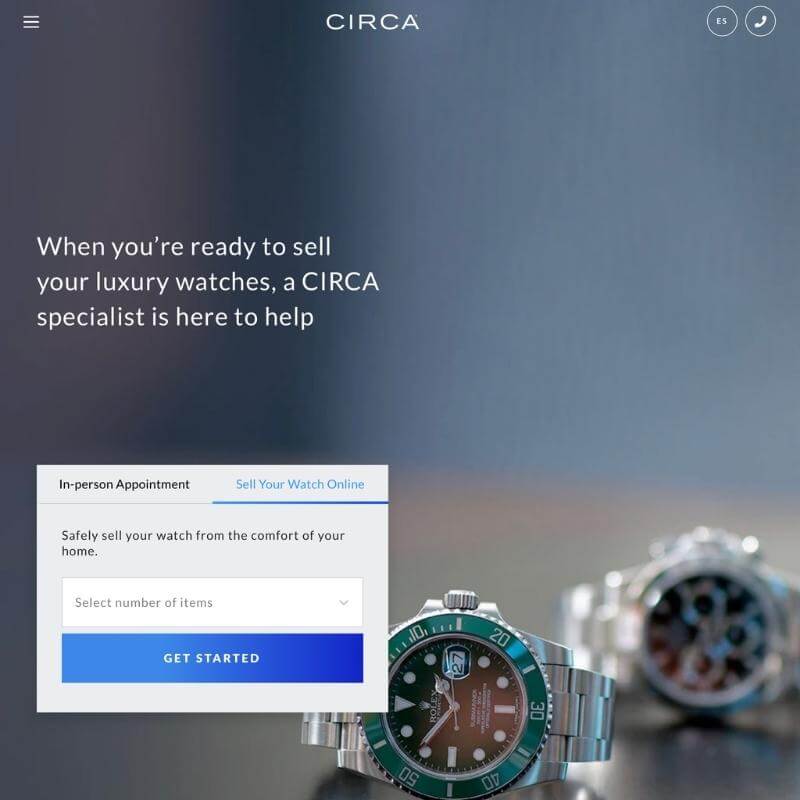 Circa Jewels was established in 2000 as a means to improve the availability of pre-owned luxury jewelry. CIRCA buys jewelry and luxury watches online and from its 22 global locations.
After submitting an item, description/pictures of your Rolex watch, a CIRCA expert jeweler/appraiser will provide the seller with a written offer.
The funds from the Rolex watch buyer can be sent via a bank transfer, gift card (to CIRCI Jewels), or check.
Frequently Asked Questions
How do I know if my Rolex watch is real?
To find out if your Rolex watch is real, check for the serial number, model number, and the Rolex logo. The watch should also have a smooth second hand movement and a clear, magnifying Cyclops lens over the date. If you're still unsure, take it to a professional for authentication.
How much is my Rolex watch worth?
The value of your Rolex watch depends on its model, age, condition, and rarity. To get an accurate estimate, consult a professional appraiser or check online resources that provide pricing information for various Rolex models. With the right information, you can make sure you get a fair price for your Rolex. It's important to keep in mind that prices can fluctuate over time, so it's best to stay up-to-date on the latest market trends and values.
Do I need the original box and papers to sell my Rolex watch?
While having the original box and papers can increase the value of your Rolex watch, it is not necessary to sell it. However, providing these items can make the selling process smoother and help you get a better price. It is always best to be as honest and transparent as possible when advertising your watch in order for potential buyers to trust you more. Be sure to provide detailed pictures of all aspects of the watch, including any imperfections that may exist. This information will help them make an informed decision on whether or not they would like to purchase your watch.
How should I prepare my Rolex watch for sale?
Before selling your Rolex watch, clean it gently with a soft cloth to remove any dirt or fingerprints. Ensure that the watch is in good working condition and gather any relevant documents, such as the original box, papers, and service records. To find an authentic buyer, research reputable online marketplaces or check out local listings. Compile a list of prospective buyers and contact them to get quotes for your item.
Bottom Line
In conclusion, finding the right Rolex watch buyer is an essential step to ensure you get the best value for your timepiece. By doing some research and considering different options like local jewelry stores, online watch marketplaces, or watch brokers, you can make an informed decision and have a successful selling experience.
Remember to clean your watch and gather any relevant documents to make the process smoother. Don't forget to check the buyer's reputation and experience to guarantee a fair and secure transaction.
Selling your Rolex watch can be a rewarding experience when you find the perfect buyer, so take your time and choose wisely.