Collecting and selling a coin collection can be a financially rewarding experience but may be challenging if you're looking for a buyer you can trust.
There are so many potential options that narrowing your choices down to the best will take some time and energy. Thankfully, we've done all the hard work for you to streamline this process and ensure that you find a great dealer you can trust.
We found seven coin buyers that we think you should check out for your coin collection.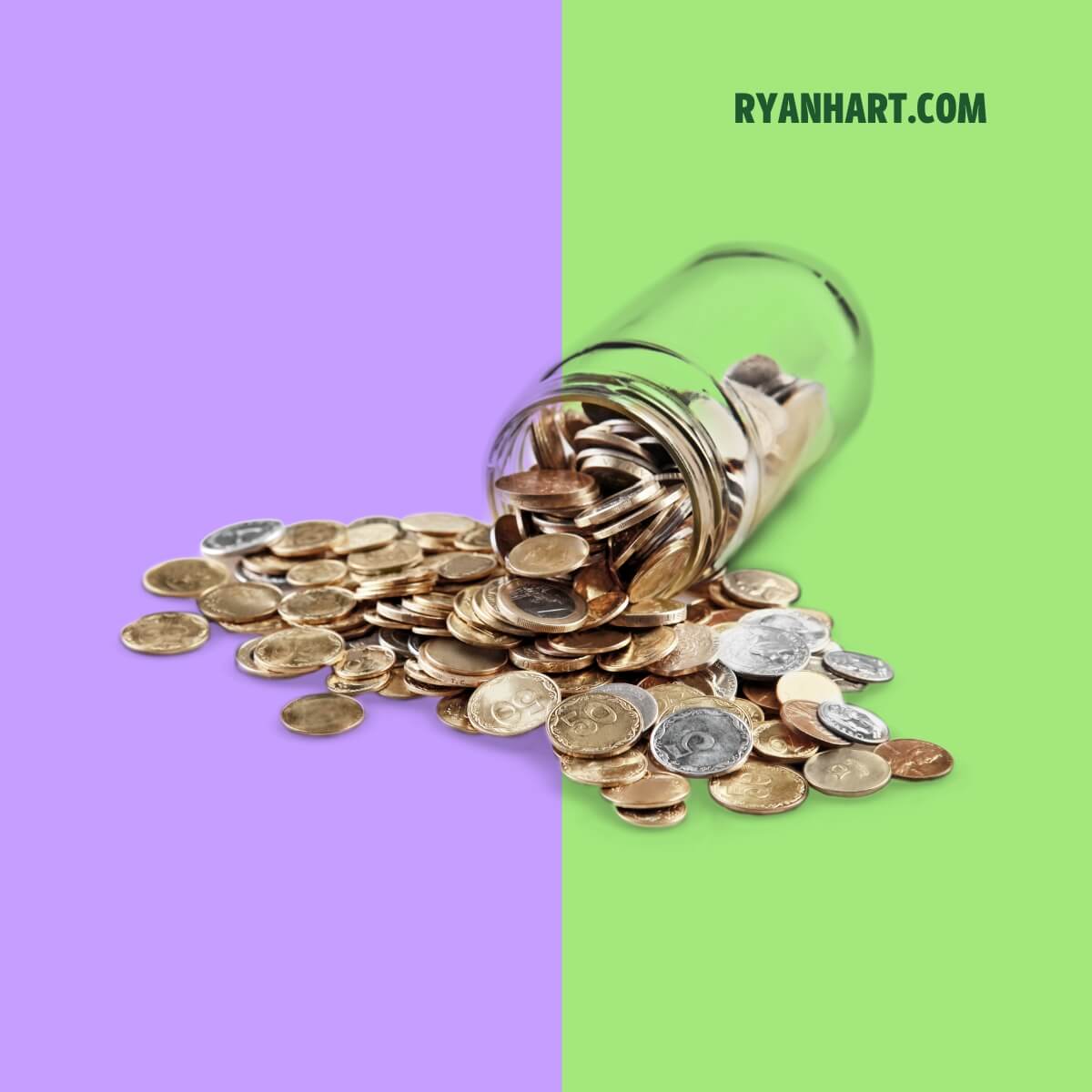 Where to Sell a Coin Collection?
If you're interested in selling a coin collection, there are many options. These include in-person antique shops that might buy and sell your coins at a reasonable price.
However, there are also many online options for you to consider that may give you better value. So, who exactly can you trust?
Check out the seven options below to find dealers that will work with you the best. They include gold buyers, coin collectors, and other experts who may enjoy buying coins.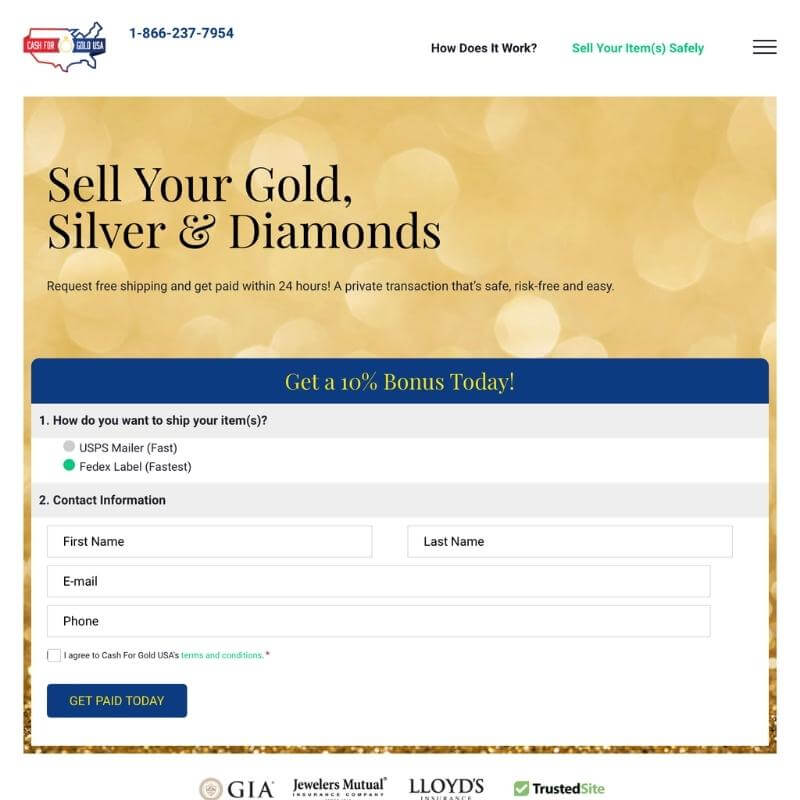 Cash for Gold USA is a well-known gold dealer that will buy your gold, silver, diamonds, and various coins.
They're a good option when selling a coin collection because they provide a 10% bonus for first-time sellers and will pay you within 24 hours after the purchase. They're trusted by dealers like Lloyd's Insurance, FedEx, and Jewelers Mutual.
Why they made our list:
If you want a buyer who provides quick and effective transactions, try Cash for Gold USA. They focus heavily on simplifying this process for sellers, ensuring you get the best experience and minimizing any confusion you might experience otherwise.
Importantly, they provide insurance on all their transactions to ensure you don't lose out on any money.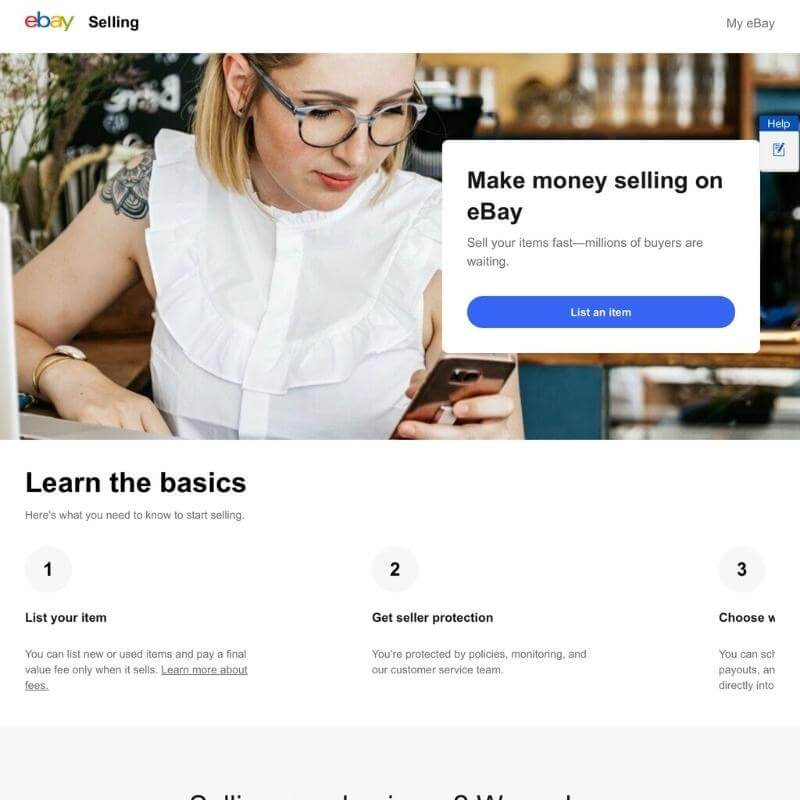 If you've ever bought anything online, there's a good chance you've got a few things from eBay. This dealer is a major name because it provides a fair marketplace that lets sellers appeal directly to buyers to improve their money.
Their bidding-based platform has expanded to include set prices, though you can set up both bids and a "buy now" option to improve your chances of selling.
Why they made our list:
As one of the longest-lasting and most popular bidding and transaction websites, eBay has a history of success that speaks for itself.
It's a great option if you want to cut out the middle person and sell directly to an interested coin collector. If you get lucky, you might get into a bidding war and see your coin collection bring in an almost literal mint!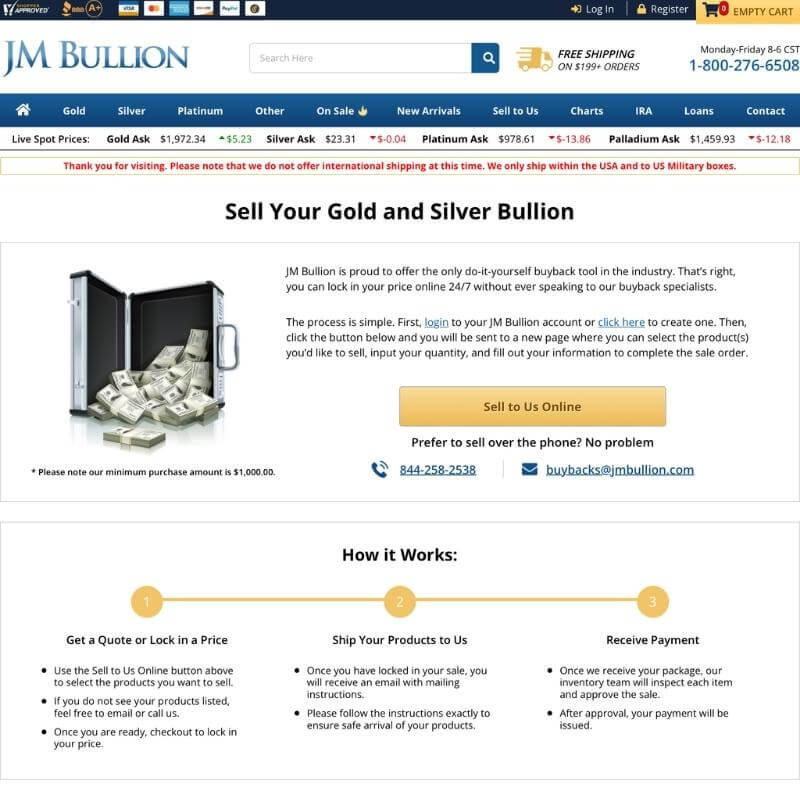 JM Bullion advertises itself as having the only DIY buyback tool in the industry, meaning that you can sell your coins (precisely, gold or silver) online without having to work directly with them.
That process means that you don't have to sit down with an expert and get help if you already know how to deal. You can even lock your price 24/7 without worrying about availability.
Why they made our list:
If you've already tried selling a coin collection in the past or have successfully done so, you will probably greatly enjoy this dealer.
They give you a hands-on experience that makes selling your coins easier.
Rather than having to wait for a dealer or even splitting the funds with them, you handle the process yourself and give them only a small fee for using their services.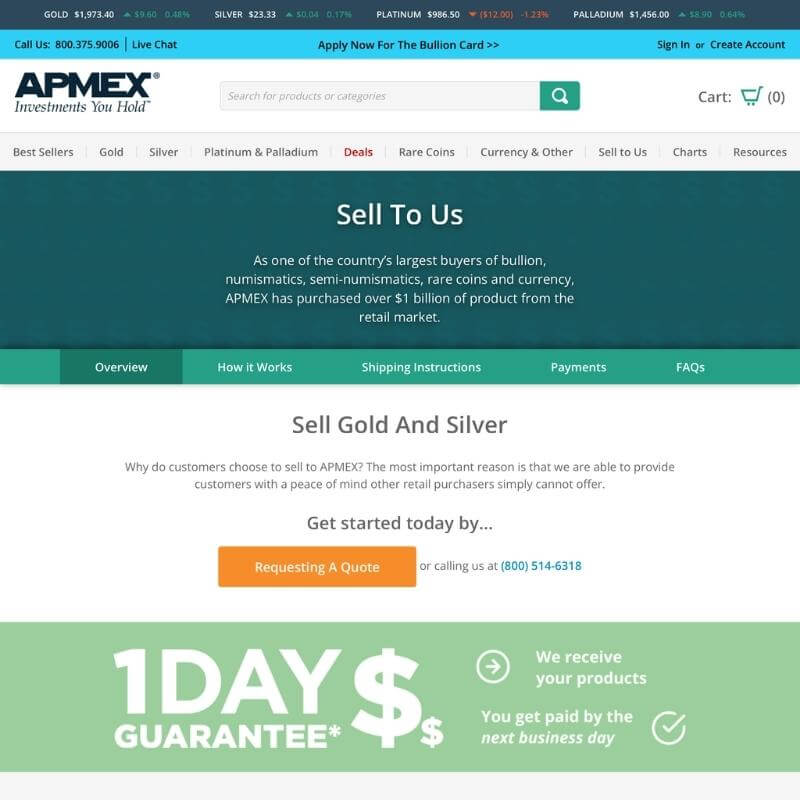 APMEX is one of the country's largest bullion buyers and has purchased over $1 billion in coins and other metal products. This high success level makes them one of the busiest and most effective coin dealing platforms.
Simply put, you're more likely to find a buyer here because APMEX has built high trust in the community and with buyers and sellers of coins and other materials.
Why they made our list:
If you want to work with a dealer who has many years of experience in this field, you should try APMEX. They not only have the highest buyer base on the market but also include a guided support system that helps first-time sellers.
Anyone unsure how to approach this process will likely find APMEX works the best when selling a coin collection online rather than working with an in-person dealer in your area.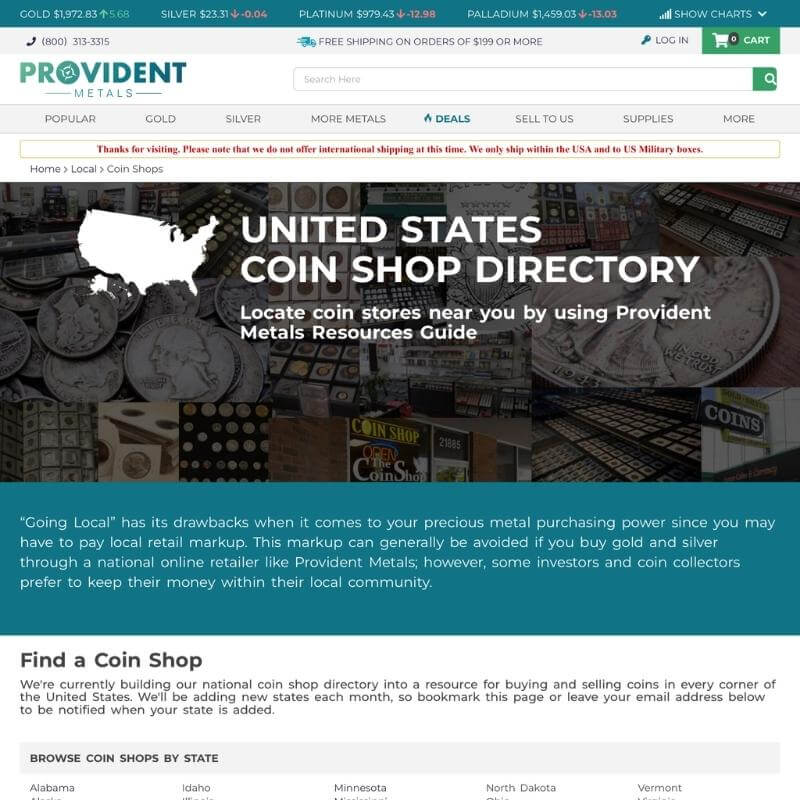 While selling a coin collection online is an excellent option for many people, not everyone is going to enjoy this impersonal approach.
Thankfully, you can always find Local Coin Shops in your area that are willing to work with you! These professionals not only have years of experience in collecting coins but can provide you with a fair and reasonable price for your sales.
Why they made our list:
Are you someone who likes supporting local businesses or who wants to build a connection with a dealer you can trust? Local coin shops might be the best option for you.
They not only provide a great place for selling a coin collection but also where you can buy any coins to add. If you're interested in expanding your coins in this way, local coin shops are perfect for you.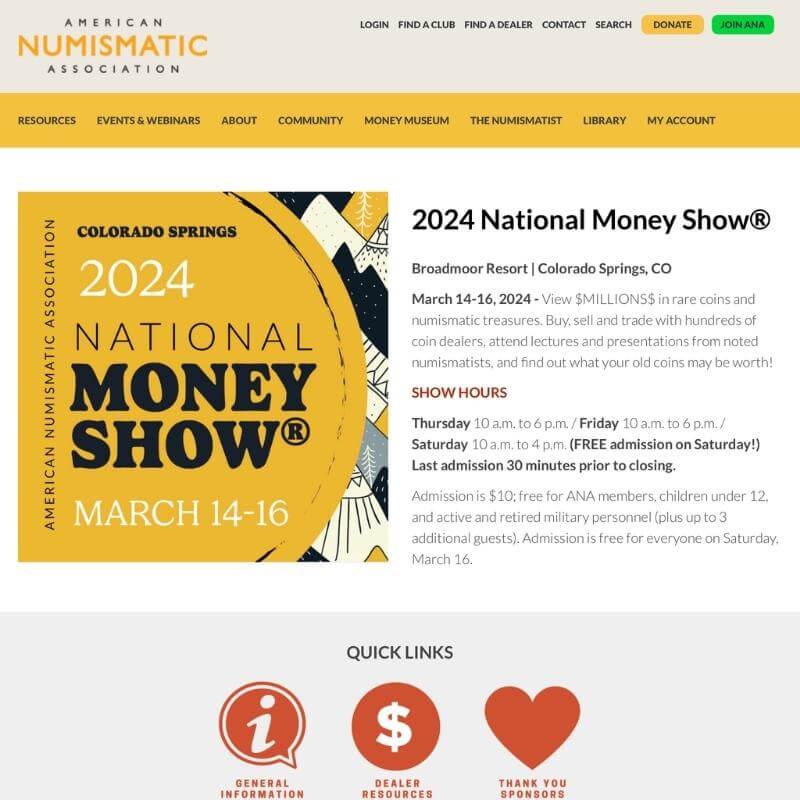 Local coin shops are a great option for many people, but they can feel a little lonely. Even worse, some shops may even have temporary buying stops that may affect your selling process.
Thankfully, cities and states across the nation hold Coin Shows every year! At these shows, you can meet with buyers and sellers, get your collection evaluated, and walk away with cash in hand: you might even make the most money possible when dealing with these buyers.
Why they made our list:
Are you looking to meet other collectors and build a stronger social network that may last for many years through multiple transactions? Try to check out local coin shows or travel to bigger events in your state or across the nation.
These unique events provide a fantastic array of different benefits that make them worth considering and create a unique atmosphere that you can't get in any other way.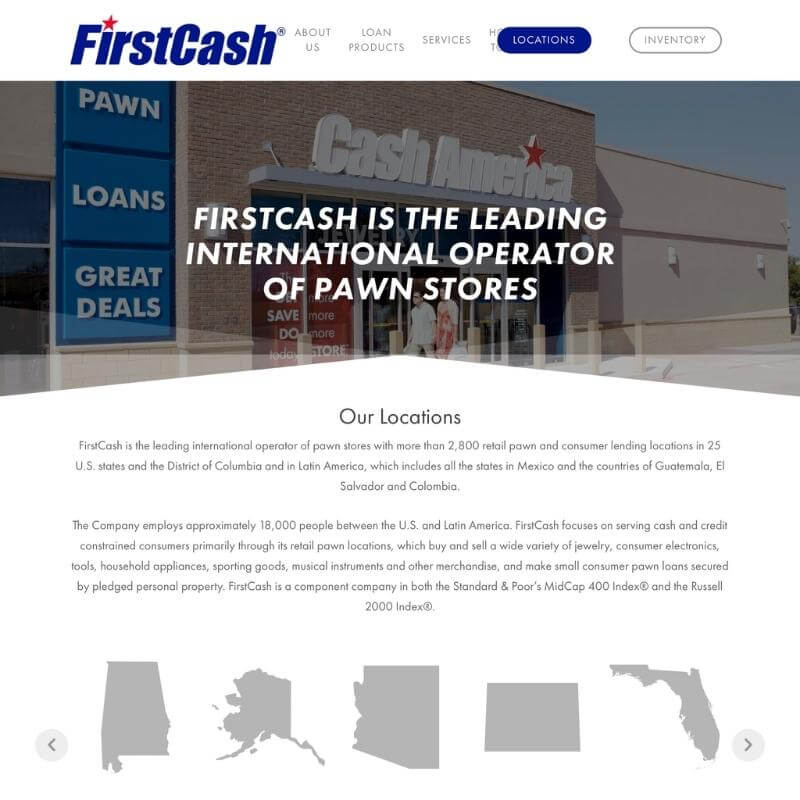 Pawn Shops are among the most popular places to sell high-value items because they're almost always looking to buy. That said, understand that pawn shops do have some risks, such as if you pawn your jewelry and can't raise enough money to buy it back in time.
Though you might get more money pawning at first, it's usually best to sell to just part with your coins quickly. Be careful when working with these dealers to keep your investment safe.
Why they made our list:
If you're looking for a buyer who's almost always willing to work with you, pawn shops are a great option. Other dealers may not be open to buying or may not always give you the best prices.
Pawn shops confirm their prices with experts before buying from you, which ensures that you get the best experience possible. Carefully research dealers around you to find ones that you can trust the most.
Frequently Asked Questions
How do I find out the value of my coins?
To find the value of your coins, you can check price guides, visit coin shops, or ask experts online. Remember, a coin's value depends on its rarity, condition, and demand. Depending on how rare and in-demand the coin is, its value can be quite high. Be sure to do your research before committing to any purchase. Good luck!
Where can I sell my coin collection?
You can sell your coin collection at coin shops, online auctions, or through classified ads. Always research different places to find the best deal and avoid scams. It's important to be familiar with the value of your coins so you can negotiate a fair price. When selling online, use reputable sites, and read all the terms and conditions before completing any transaction. There may also be fees associated with using certain services. With coin collections, patience is key!
What should I do before selling my coins?
Before selling your coins, learn about their value and condition. Keep them clean but don't polish them, as it might damage their value. Organize your coins and make a list for easy reference. Research each coin and find out what they are worth. You can then set a fair price for your coins. Finally, find the right marketplace to sell them. Consider online auction sites or local coin dealers to get the best value for your collection. Good luck!
How can I protect myself from scams when selling my coins?
To avoid scams, always research the buyer, use secure payment methods, and avoid sharing personal information. If something seems too good to be true, it probably is. Trust your instincts and stay safe. Always read a company's Terms and Conditions before making any agreement. Do not be afraid to ask questions and double-check all the details. The more informed you are, the better equipped you'll be to make smart decisions.
Bottom Line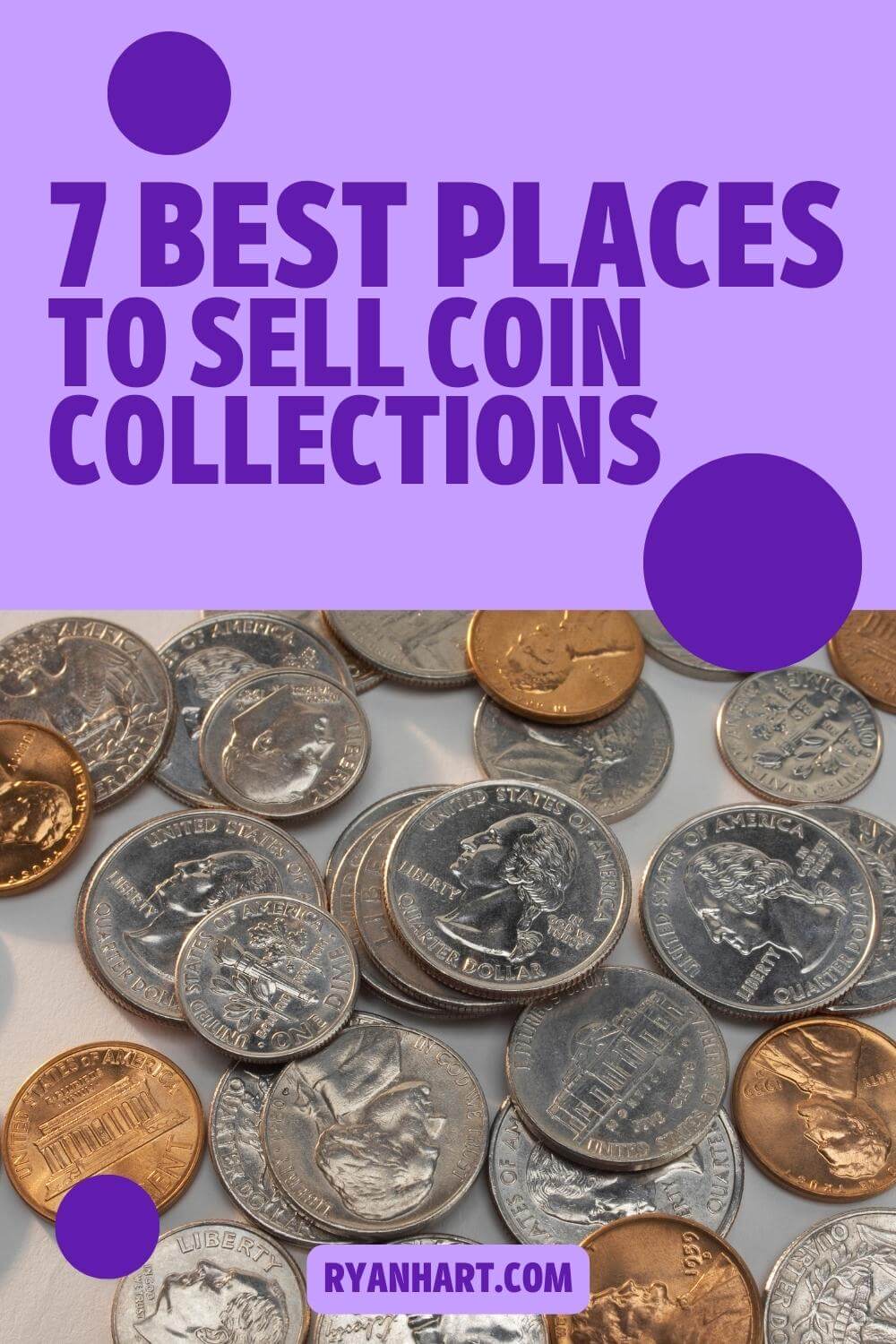 As we wrap up our guide to selling your coin collection, remember that knowledge is power. The more you know about your coins and their value, the better prepared you'll be to make smart selling decisions.
Take your time, do your homework, and always trust your instincts when it comes to finding the best places to sell your coins.
And don't forget – collecting coins is a lifelong hobby, so even after you've sold your collection, there will always be new coins to discover and collect.
Keep your eyes open for hidden treasures at flea markets, garage sales, and online auctions. You never know where the next great coin find will be! So, grab your magnifying glass and let the adventure begin.