Are you in need of quick cash but don't want to sell your precious jewelry? Getting a loan against your jewelry might be the perfect solution for you. This type of loan allows you to use your jewelry as collateral and borrow money against its value.
To get a loan against your jewelry, you'll need to find a reputable lender specializing in this type of loan. Many pawn shops and jewelry stores offer this service, but it's important to do your research and choose a lender who offers fair terms and competitive interest rates.
When applying for a jewelry loan, you'll need to provide proof of ownership and the value of your jewelry. The lender will then appraise your jewelry and determine the loan amount based on its value. If you agree to the loan terms, you'll receive the money, and your jewelry will be held as collateral until you repay the loan.
In this article, we'll explore the ins and outs of getting a loan against your jewelry, including how to find a reputable lender and what to expect during the loan application process. So, let's dive in and discover how to get the loan you need against your jewelry.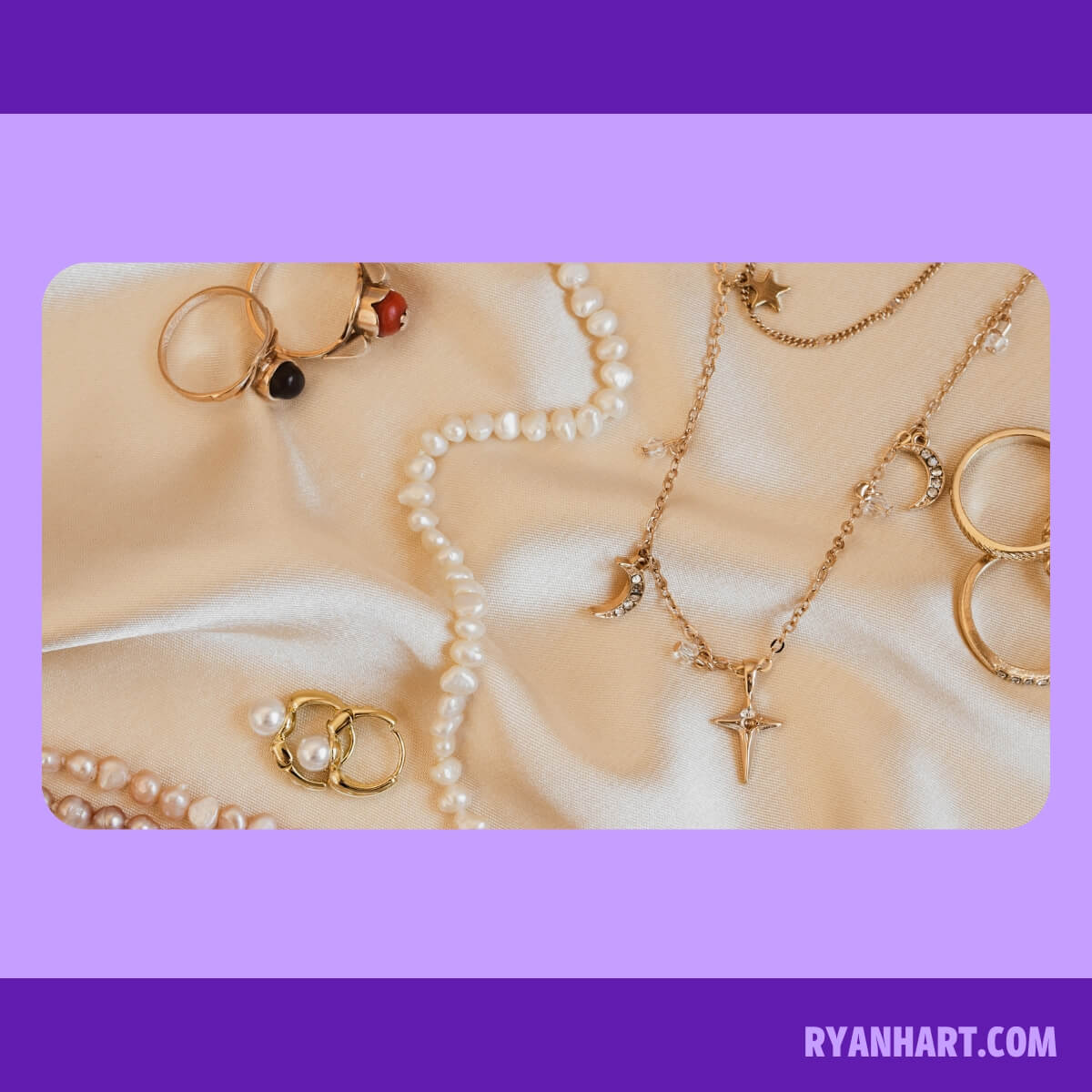 Where can you get loans on jewelry?
Here is a list of the best companies that loan cash for jewelry: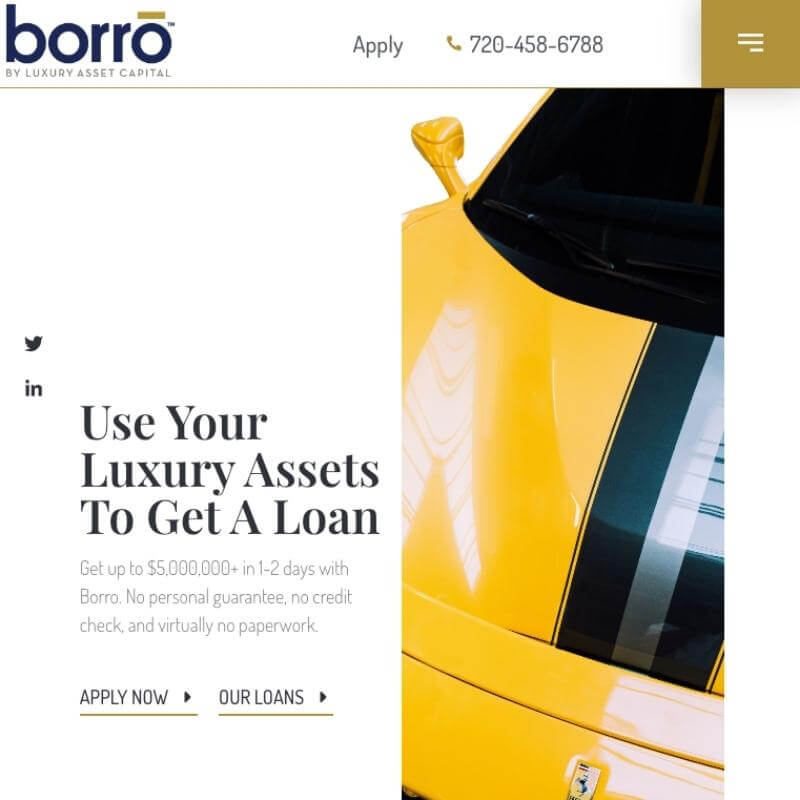 Borro offers loans of up to $5,000,000+ using luxury assets as collateral without the hassle of personal guarantees, credit checks, and paperwork.
Besides designer handbags, Borro accepts luxury watches, fine jewelry, and even collectible cars. Their fast and discreet process has earned the trust of over 15,000 people.
Apply online, over the phone, or in person and get funded in as little as one business day. Plus, with their Luxury Line of Credit product, you can continue to store your assets with them at no cost and have same-day access to funding with just a phone call.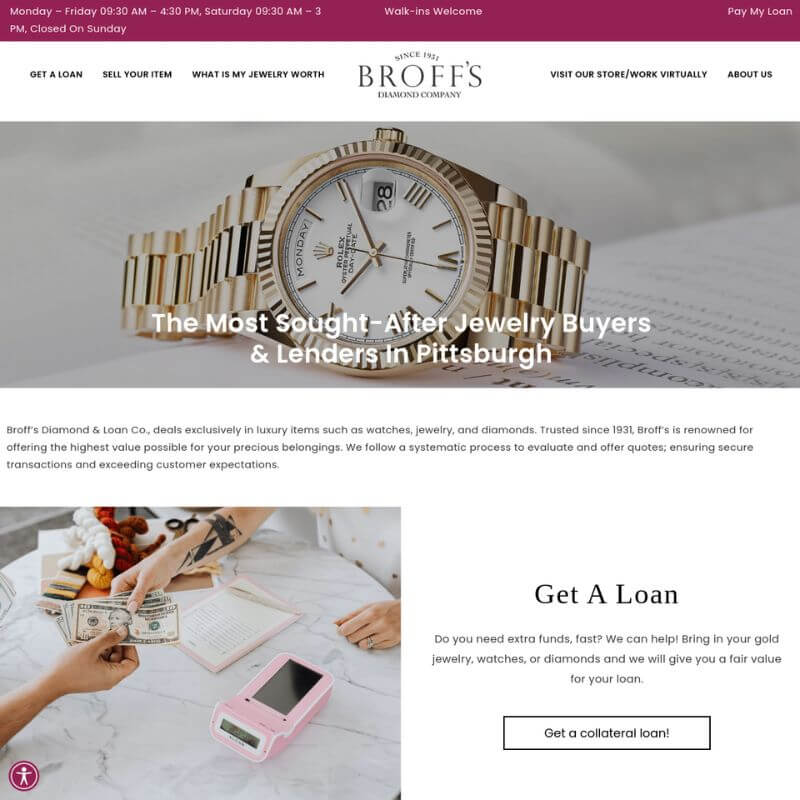 Broff's Diamond and Loan is a reliable and hassle-free pawn shop that offers loans on gold, diamonds, jewelry, coins, and watches. They pride themselves on providing fair and values for your goods, and their fast and simple process ensures that you get your cash quickly.
All of their loans are for ten months, but you can pay them off as early as you'd like, and they charge a state-regulated 3% per month, which is just $3 for every $100 loaned.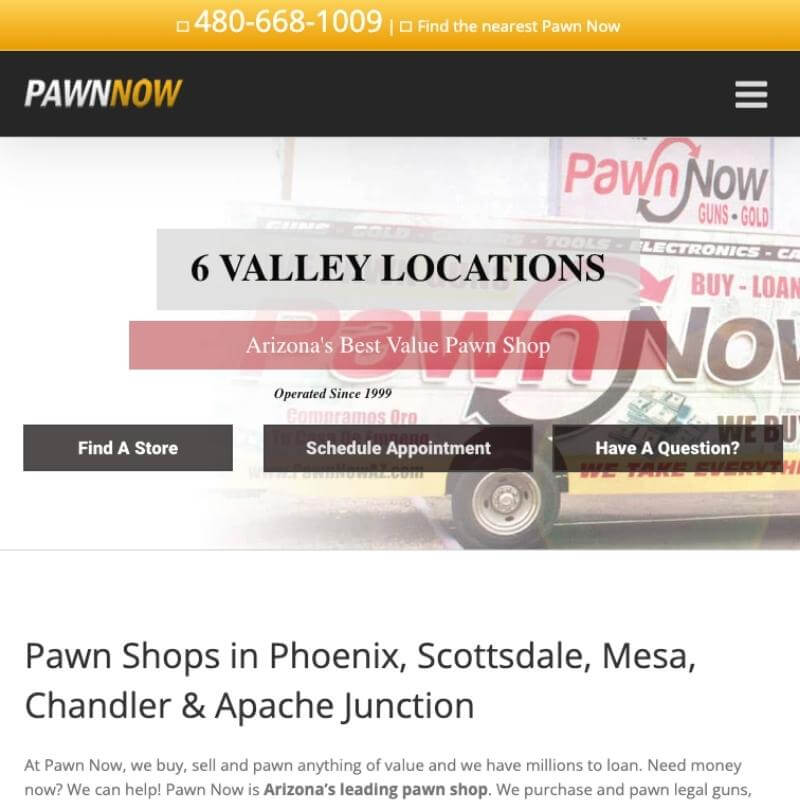 PawnNow offers loans on a variety of items, including jewelry, diamonds, musical instruments, precious metals, electronics, gold, silver, guns, and tools.
Their multiple locations in Arizona, including Mesa, Apache Junction, Chandler, Scottsdale, and Phoenix, make finding a location near you convenient.
Their fast and hassle-free process ensures that you get your cash quickly, and their fair and honest values for your goods give you peace of mind.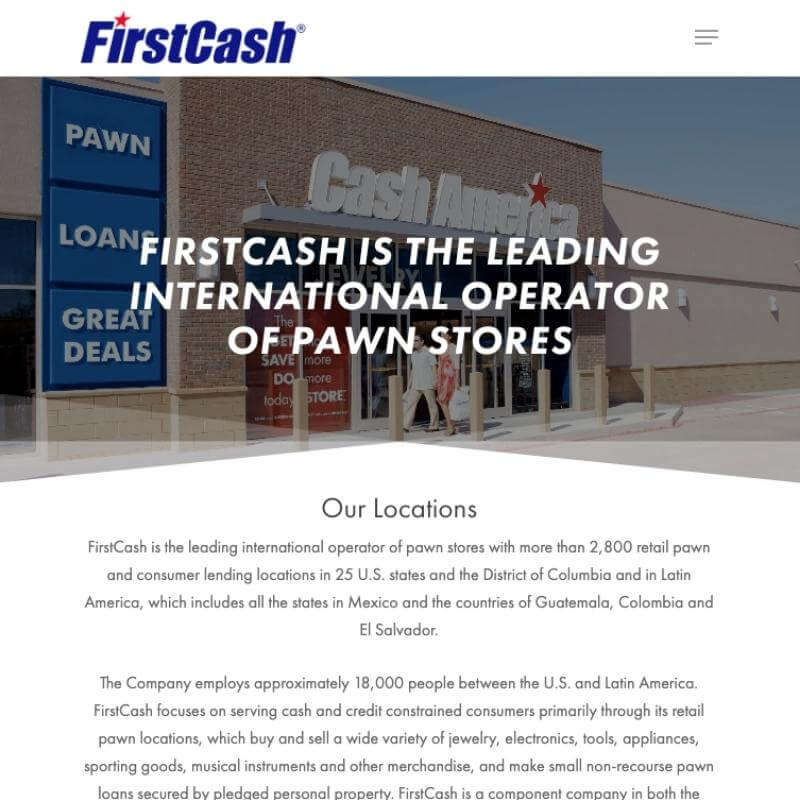 FirstCash is a leading international operator of pawn stores with more than 2,800 retail locations in 25 states, the District of Columbia, and Latin America.
They offer loans secured by pledged personal property, including jewelry, electronics, tools, appliances, sporting goods, musical instruments, and other merchandise.
FirstCash is known for serving cash and credit-constrained consumers primarily through its retail pawn locations. They provide small, non-recourse pawn loans, which means that if you cannot pay back the loan, it won't affect your credit score or ability to borrow in the future.
FirstCash also buys gold, silver, or platinum, providing immediate cash needs to those who need it. With over 2,500 stores across North and Latin America, finding a store near you is easy.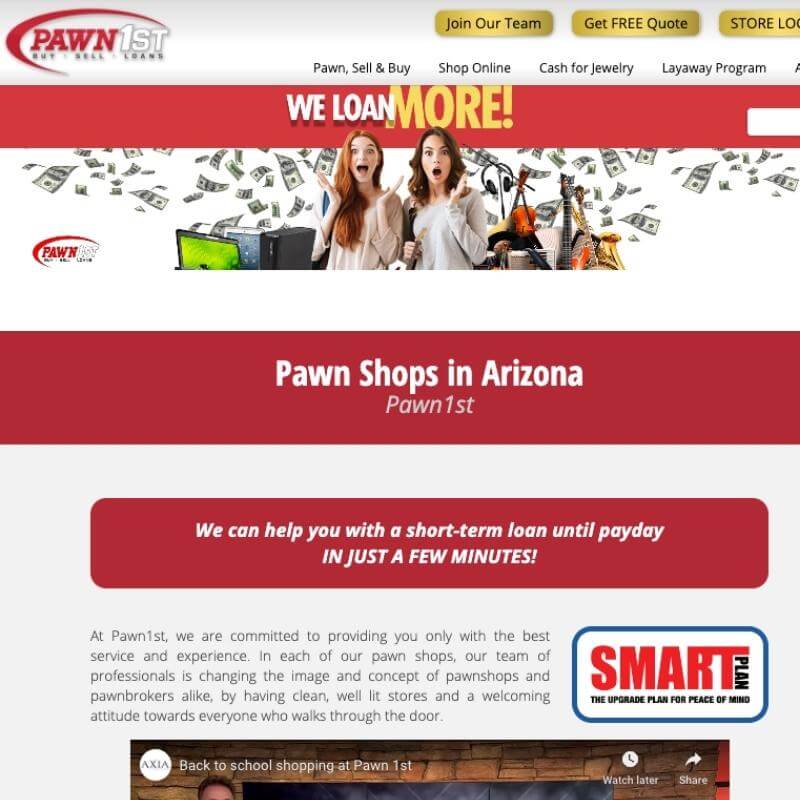 Pawn1st is a trusted pawn shop operator in the Phoenix, AZ, area that offers short-term cash loans on various items, including jewelry, gold, electronics, and more. With 21 stores in the area, they provide convenient solutions to customers' needs for quick cash.
They are committed to providing the best service and experience, with clean, well-lit stores and a welcoming attitude towards all customers.
In addition to offering pawn loans, Pawn1st also buys and sells high-quality merchandise, including jewelry and gold. Their retail stores feature an interesting variety of used merchandise, making it a great place to find unique items at affordable prices.
If you need a short-term cash loan, Pawn1st is a reliable and trusted option. Visit their website for more information and to find a location near you.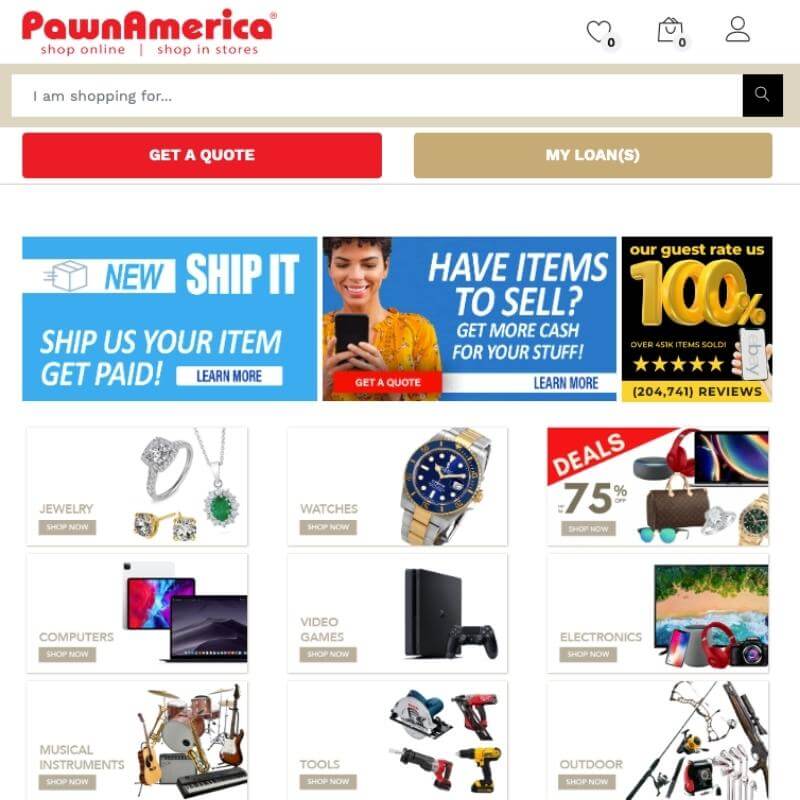 If you're looking to get a loan using your jewelry as collateral, pawning might be a good option for you. At PawnAmerica, a pawn loan is another name for a collateral loan, where money is lent in exchange for items of value.
The loan amount is based on the item's value, and it can either be returned or surrendered as payment.
When you bring your jewelry to Pawn America for a pawn loan, they will assess its value and determine the loan amount. The loan amount may also be determined according to other factors, such as product demand and the item's condition.
Once you accept the pawn loan based on your jewelry's value, you'll get cash on the spot and have a set period to repay your loan. While your jewelry is in pawn, you still own it, and it is Pawn America's responsibility to keep it safe and in good condition while it's in their care.
When you return to pay back the loan, they will immediately return your jewelry. With Pawn America, your jewelry is safe and secure because they are fully insured for the loan value of the collateral.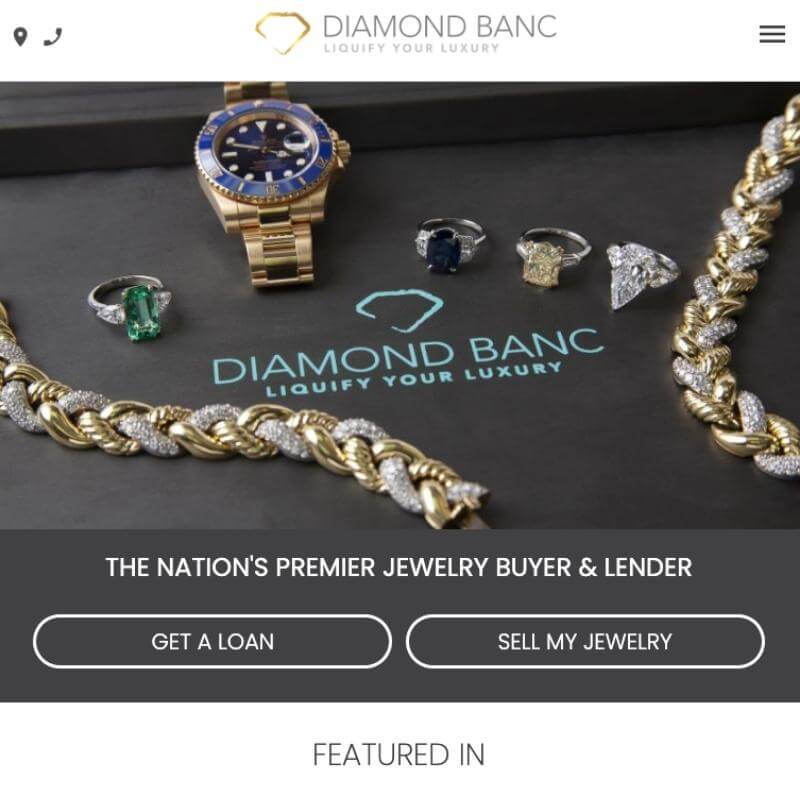 If you need a quick loan and have jewelry that you can use as collateral, Diamond Banc might be a great option for you. They offer loans secured by fine jewelry, diamonds, and watches, ranging from $500 to $500,000.
The loan amount is based on the liquid wholesale value of your jewelry, and payments are made within 24 hours from the time you accept the loan offer. Diamond Banc has a team of experts that will evaluate your item and provide you with an initial quote.
Upon accepting their offer, you will receive a fully insured shipping label that you can use to ship your item to their headquarters for final evaluation. Once the loan has been paid off, your item will be securely expedited back to you.
Diamond Banc's loans are completely confidential and do not report to any credit bureaus, so defaulting on your loan will not affect your credit score. They also fully insure your items while in transit and while in their possession, ensuring your jewelry is safe and secure.
Frequently Asked Questions
What are jewelry loans?
Jewelry loans are a special way to borrow money when you need it. You give the lender your valuable jewelry, like rings or necklaces, and they lend you money based on how valuable your jewelry is. It's like borrowing money and leaving something valuable behind as a promise to pay it back.
How do jewelry loans work?
When you want a jewelry loan, you take your jewelry to a place that lends money, like a pawn shop. They check how valuable your jewelry is and give you some money in return. You get a special paper that says you'll repay the money within a certain time, usually a few months. When you repay the money plus a little extra (called interest), you can get your jewelry back.
How is the value of my jewelry determined?
The lender looks at your jewelry very carefully. They think about things like the kind of metal it's made of, any precious stones, and how well it's made. They also think about how much other similar jewelry costs. All of these things help them decide how much your jewelry is worth.
Is my jewelry safe with the lender?
Yes, lenders take very good care of the jewelry you give them. They store it safely until you've paid back the money. But it's super important to choose a place that's trusted and known for being honest. That way, you can be sure your jewelry will be safe while you have a loan.
Bottom Line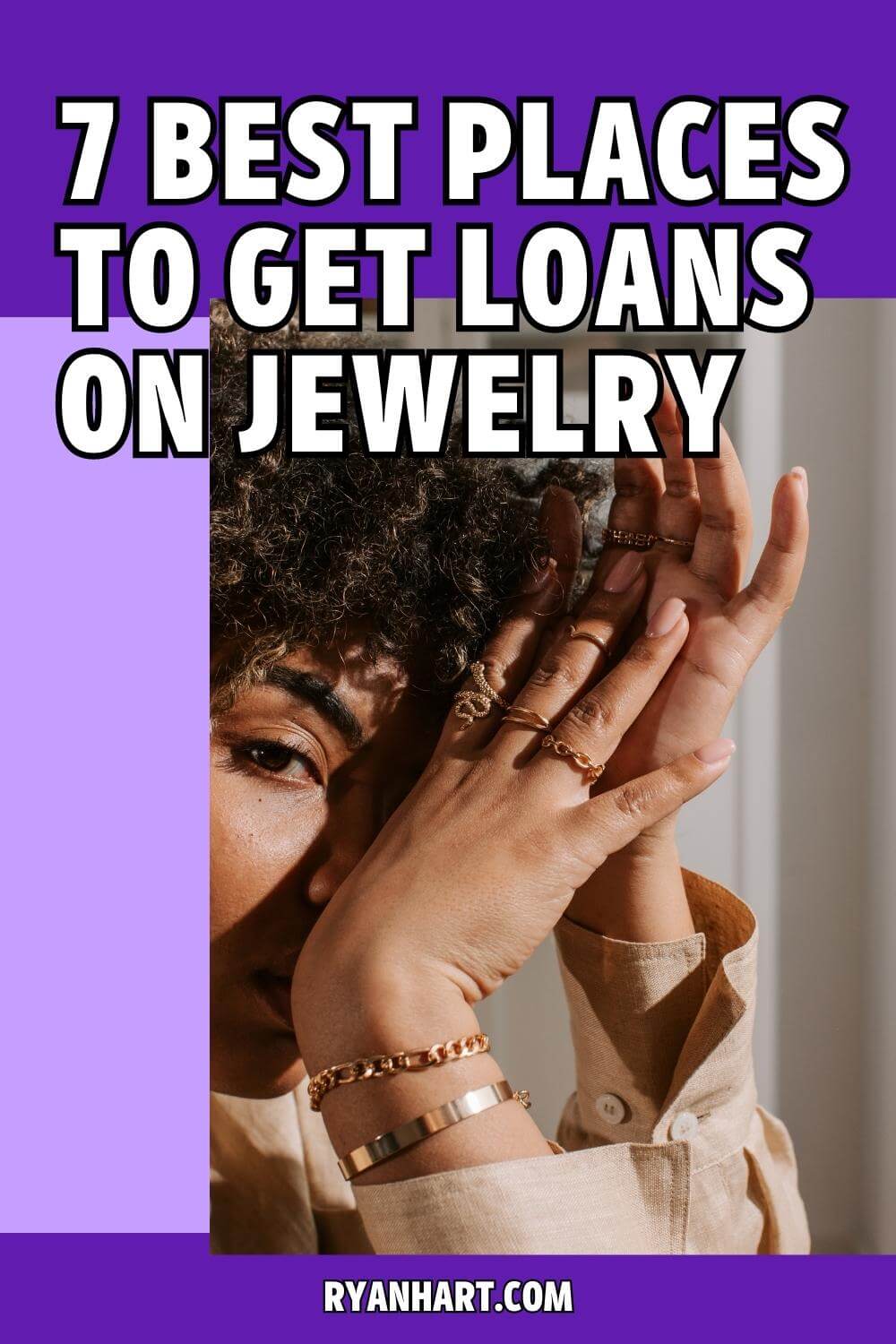 Well, that's a wrap on our chat about jewelry loans. It's pretty cool to think that the necklace or ring you've been wearing could help you cover unexpected costs, right? But like with everything else, it's important to be smart. Understand all the terms of the loan before you sign anything.
Make sure you know when the repayment is due and how much you'll need to pay back. Keep your jewelry in top shape so it can get you a good loan amount. And remember, don't borrow more than you can pay back.