Are you interested in selling jewelry that you no longer use? A professional diamond appraisal may help you get an accurate value estimate, but they can be hard to find.
For example, you must find an appraiser you know you can trust to provide good advice and fair prices. Sadly, many businesses in this field aren't always fair in their valuations if they are also a jewelry buyer.
Thankfully, we did the hard research for you to find a diamond appraisal professional near you that you can trust: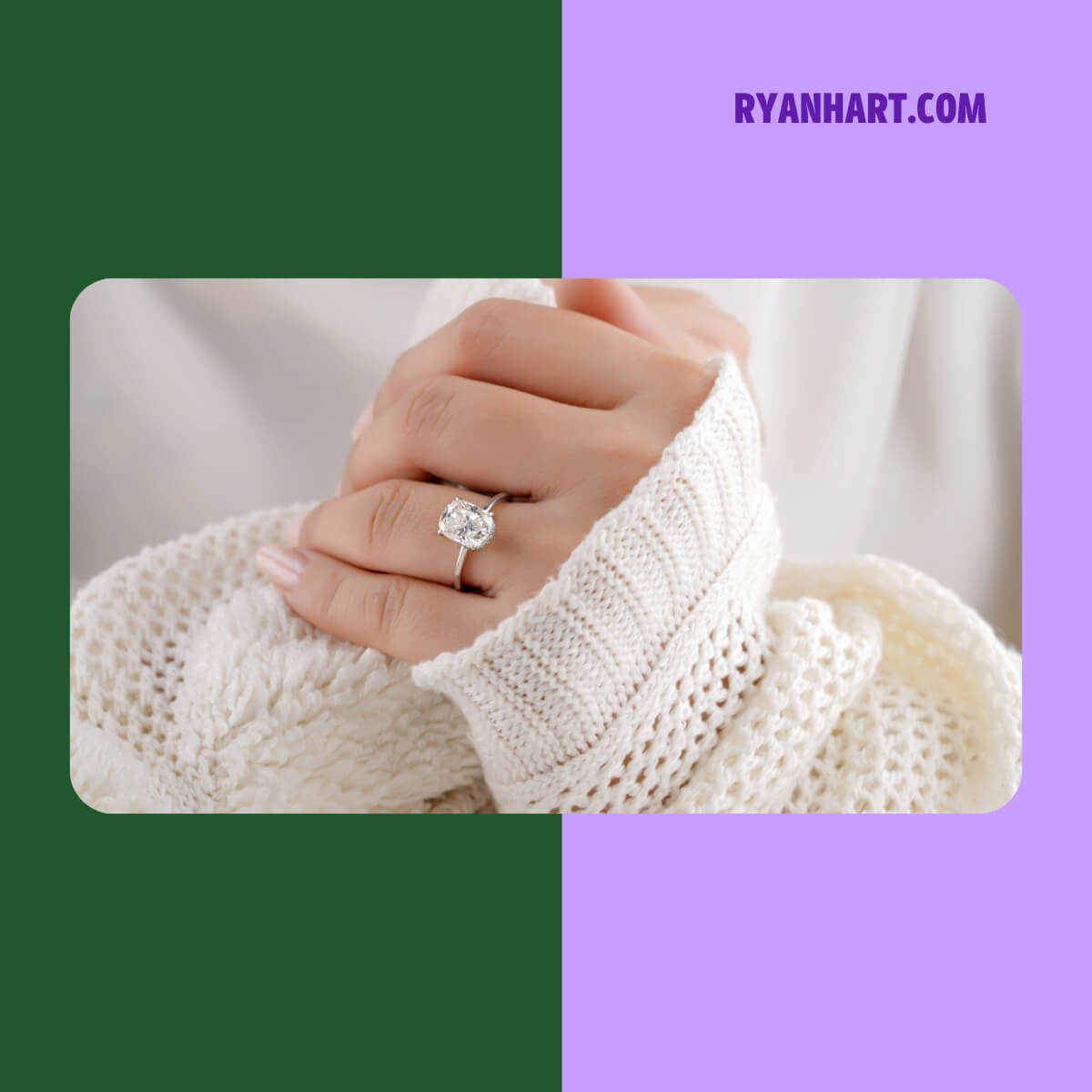 Where to Get a Diamond Appraisal
If you're interested in getting a diamond appraisal near you, it's essential to take the time to research your options. The best option for you may vary heavily based on things like your diamond type, where you purchased it, your preferred selling style, and much more.
Thankfully, we've found several options that will work well for you. Carefully read through each of these listings to find the dealer that makes the most sense for your selling needs.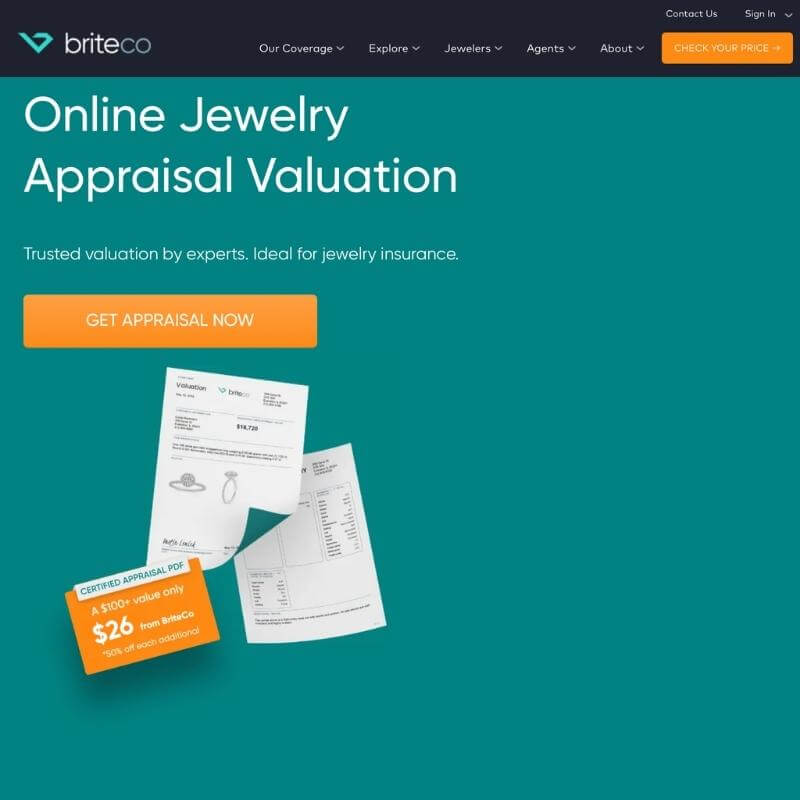 Are you interested in an online appraisal process that eliminates much of the guesswork and gives you the information that you need? Work with Briteco!
They provide an online diamond appraisal service that uses trusted experts to help you gauge your jewelry's worth before selling or insuring it.
They typically offer inexpensive services that can quickly and effectively value your diamonds.
Who Should Use This Service?
If you can't find a diamond appraisal locally but need an online support team, try this service. These professionals are among the most trusted in the world and provide in-depth help with agents who get paired directly with you.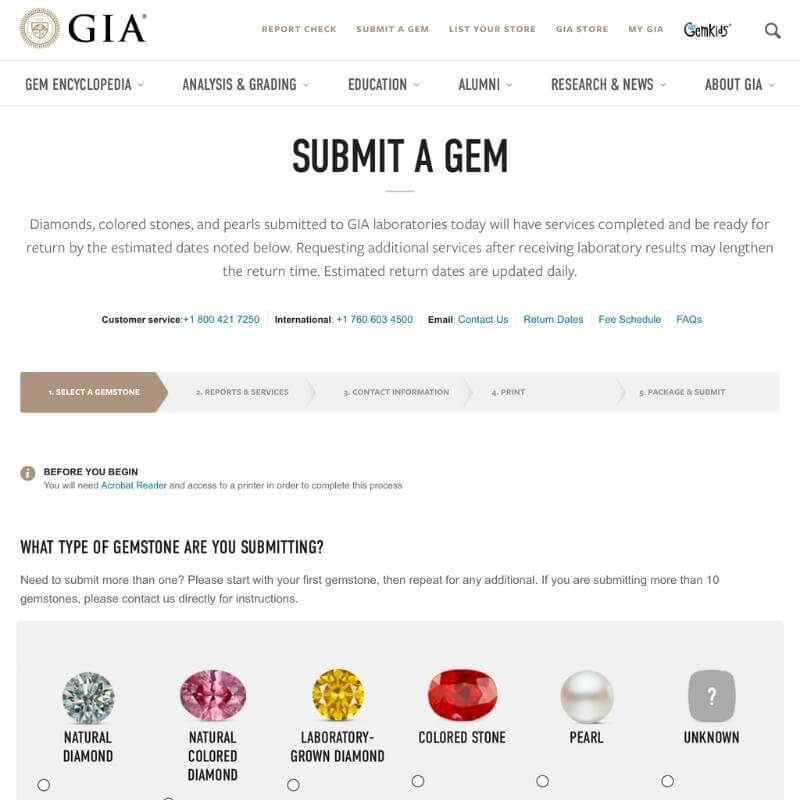 Gemological Institute of America is a well-known gem analysis and grading company that can work with diamonds and many other items. They let you submit a gem, get a report, and even process your gem as needed.
Their scientific service is based on quality and accuracy, meaning you get the best understanding of your gem possible for the price.
Who Should Use This Service?
Try GIA if you're interested in a scientific service that provides the most accurate and trusted appraisal on the market. GIA is a well-respected firm and one of the leading lights in diamond appraisal. Working with them gives your appraisal far more authority and may even improve your chances of making a good sale.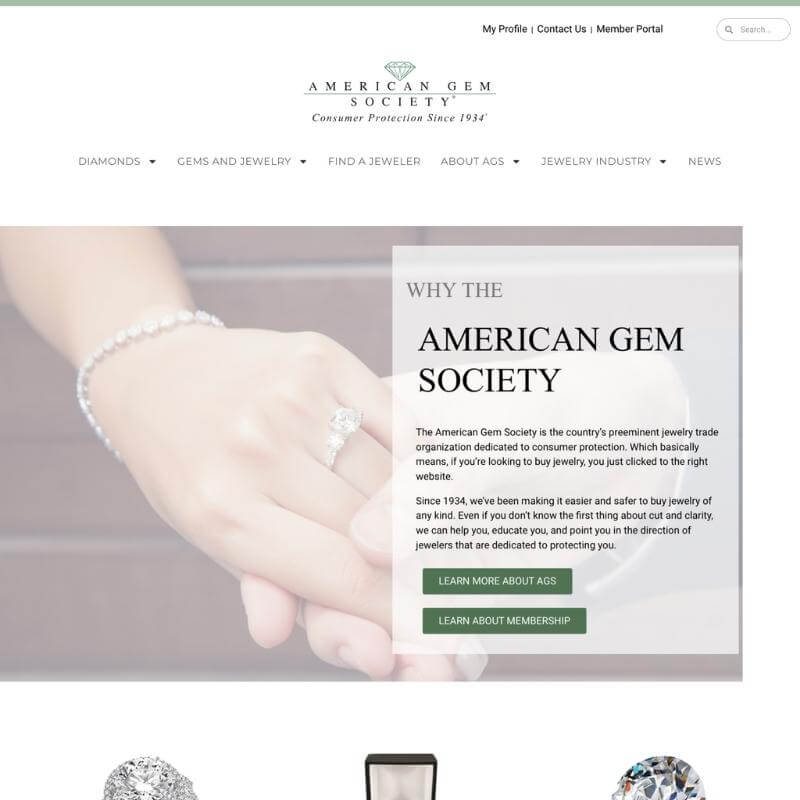 American Gem Society is one of the nation's oldest and most respected appraisers and has been in operation since 1934. It has built its reputation on safety and ease by parking you with a specialist who can quickly assess and value your gems and jewelry.
They'll discuss cut and clarity with you and provide education that improves your overall experience.
Who Should Use This Service?
Anyone who's new to diamond appraisal near me should work with the American Gem Society. They are designed for beginners or people with little experience in diamond selling.
In this way, they make it easier for sellers to understand exactly what they have with their jewelry and how much they can expect to sell it for, and they can even help you find new jewelry if you want to expand your collection and potentially make more money.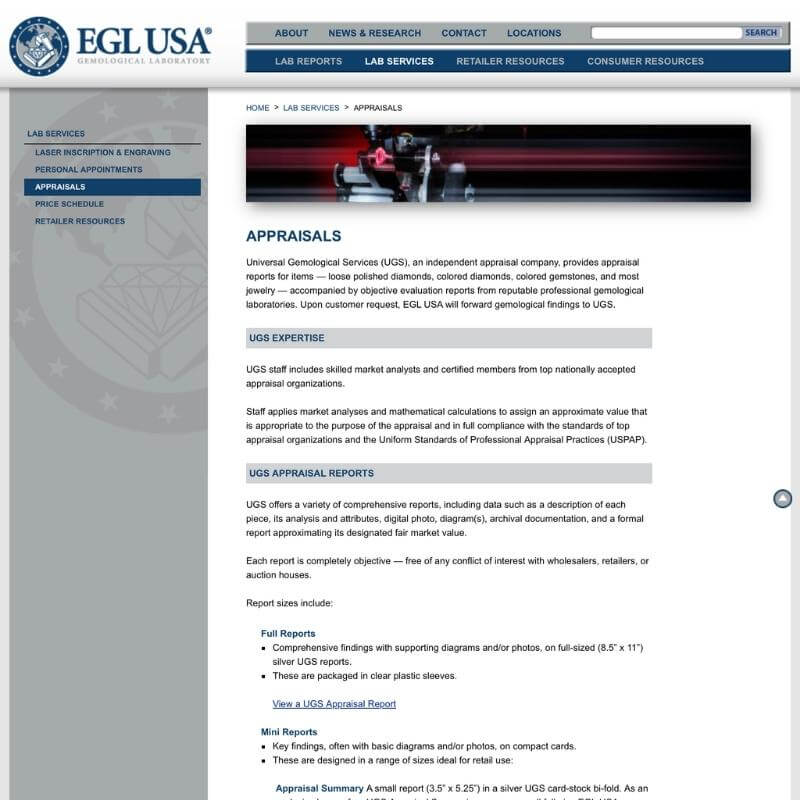 The European Gemological Laboratory (EGL USA) focuses on providing high-quality service through Universal Gemological Services or UGS.
They work with UGS, an independent appraisal firm that provides accurate appraisals of gems and jewelry, including skilled market analysts who work throughout the industry to provide high-quality support. They're often considered the golden standard for appraisals in many markets.
Who Should Use This Service?
If you want to work with a trusted independent firm that operates worldwide, try EGL USA. Their science-based appraisal method also considers market demand and other factors to give you a great understanding of your diamond's value.
This in-depth service educates you on your diamond's value and ensures you walk away with the most money possible.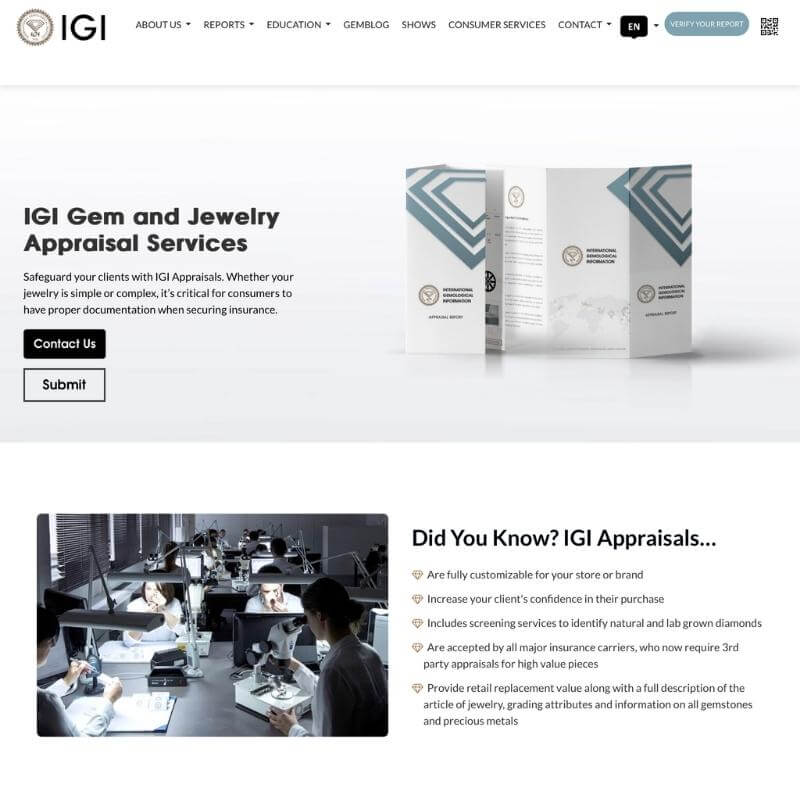 International Gemological Institute is designed to be an international appraisal company that provides proper documentation for diamond value when buying insurance.
They not only provide high-quality valuation reports but also have educational opportunities and even shows that you can attend, where you can meet valuation experts and gauge your gem's values.
This step gives you the best understanding of your diamond's worth and ensures you're on the same page as anyone interested in buying it.
Who Should Use This Service?
Do you want to work with an international group of diamond specialists who've seen almost every cut and quality you can imagine? Try IGI.
Their unique reputation and report verification process are designed to provide a simple and safe process that minimizes confusion.
It also helps provide the support necessary for your diamond valuation, including shipping support and other help that makes this process smoother and more efficient, saving you time and money.
6. Local Independent Certified Gemologists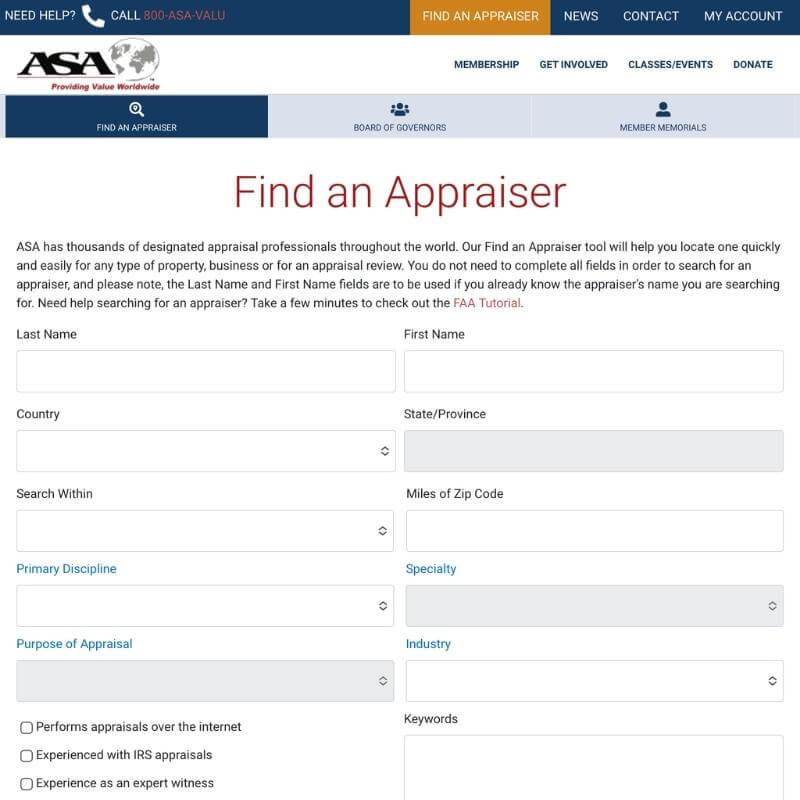 While GIA is a great service for many people, you might be more interested in working with Local Independent Certified Gemologists who you know you can trust.
You can use ASA's "Find an Appraiser" form to find local, independent, and certified gemologists in your region. In this way, you can identify an expert close to home. In this way, you not only work with someone closer to home but support your community more as well.
Who Should Use This Service?
As reviewed above, do you like the idea of GIA but want to work with a local business? Try local gemologists instead. These professionals get the same training as GIA gemologists and can provide you with the support you need.
You don't have to send them anything, either: just stop by their office and drop off the gem and they'll value it right in front of you. That gives you the understanding you need to know exactly why they value it in a specific way.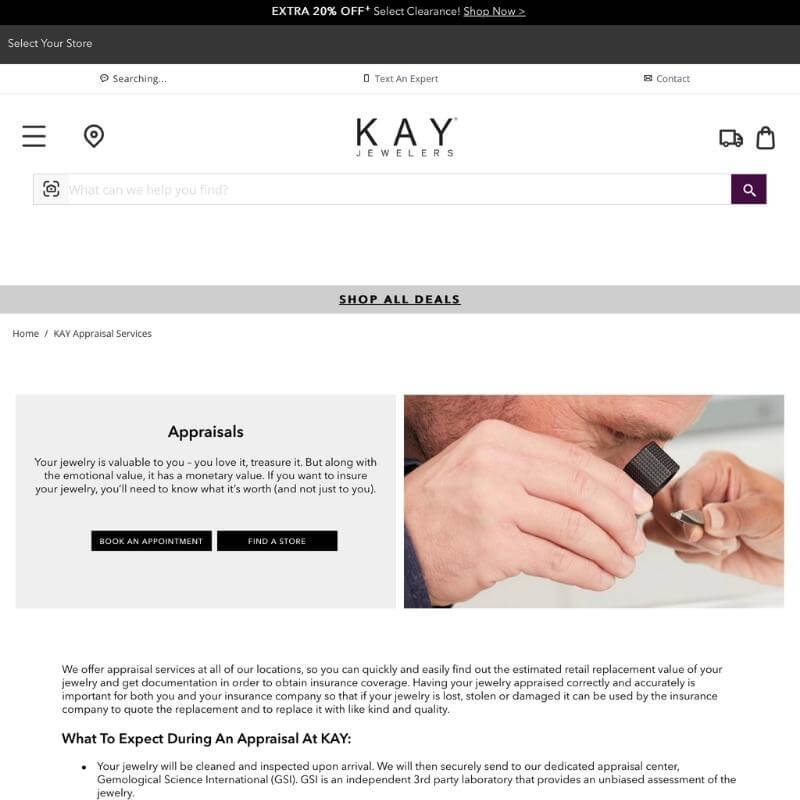 Local Jewelry Stores are a great option for diamond appraisal near me if you don't like doing business online. These firms will take a look at your diamonds, quickly appraise them, and give you an in-depth value of their work.
Companies like Kay's Jewelry provide fantastic appraisal services, though you should be able to get it from just about anybody. For instance, even a small-scale mom-and-pop appraisal company can provide real benefits.
Who Should Use This Service?
Are you tired of seeing all of your local jewelry dealers going out of business? Try to give them some business by getting a diamond appraisal near me! These professionals can provide the hands-on service that you need and value your diamonds quickly and efficiently.
Just as importantly, you can build a long-term service with them that may last for many years. It's also a great option if you're new to appraisal and need some help.
Frequently Asked Questions
What is a diamond appraisal?
A diamond appraisal is when an expert checks your diamond and tells you how much it's worth. They look at things like size, shape, color, and how sparkly it is. They also check for any scratches or chips. After the appraisal, you'll get a written report that details all the information about your diamond. It's important to keep this report so you know how much your diamond is worth and can insure it for the right amount. If you ever want to sell your diamond, this report will help potential buyers know what they're getting.
Why do I need a diamond appraisal near me?
Getting a diamond appraisal near you is important because it helps you know how much your diamond is worth. If you want to sell it or insure it, you'll need this information. Plus, it's easier to work with someone close to your location.
How much does a diamond appraisal cost?
The cost of a diamond appraisal can vary depending on where you go and the size of your diamond. Some places charge a flat fee, while others may charge based on the value of your diamond. It's a good idea to call and ask before you go. It's also important to note that the cost of an appraisal does not include any certification or authentication of your diamond, so you'll need to factor that into your budget. Knowing what you're getting for your money is key when it comes to a diamond appraisal.
Do I need to bring anything with me to the appraisal?
When you go to the appraisal, bring your diamond and any paperwork you have about it, like a certificate or receipt. This will help the appraiser understand more about your diamond and give you an accurate value. Be sure to dress professionally so that you look respectable and can make a good impression. It is also important to ask the appraiser questions about the process and what you can expect. Knowing as much as possible before you go in will help make the appraisal easier for both of you. Good luck!
Bottom Line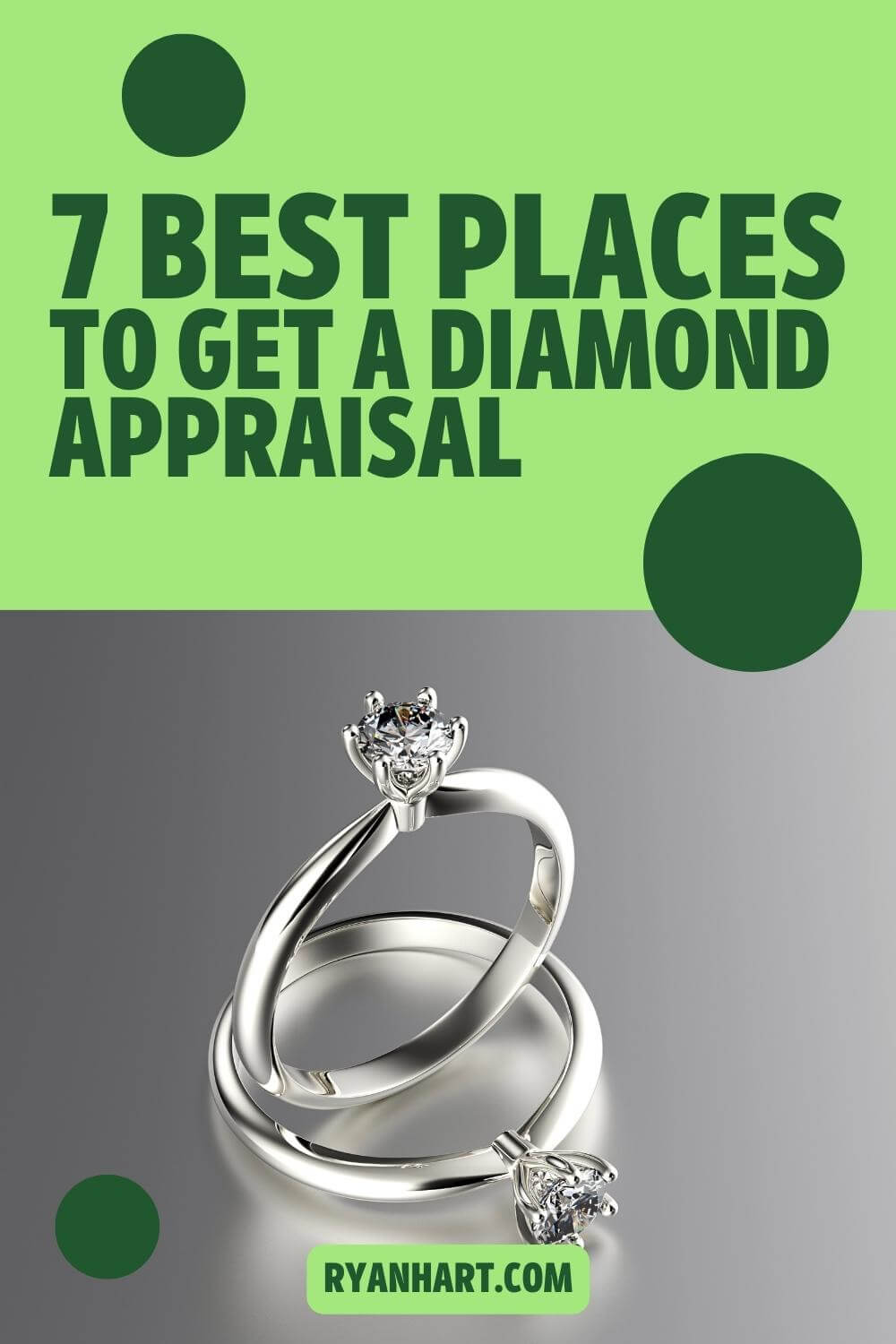 As we wrap up our discussion on diamond appraisals near you, it's clear that knowing the value of your diamond is essential.
Whether you're looking to sell, insure, or simply understand your precious gem's worth, a professional appraisal is the key.
By seeking out a qualified diamond appraiser in your area, you'll save time and gain peace of mind knowing you have accurate information about your diamond. Remember, when choosing an appraiser, always check their reputation and experience to ensure the best results.