Diamonds are a beautiful thing to own, but there also comes a time when you may consider selling your diamond jewelry. Maybe it holds bad memories, or it simply isn't your style.
In cases like these, you might wonder where to sell your diamonds. This also brings up other questions, including how to know you're getting a fair price and whether the buyer is as trustworthy as they say.
Our all-in-one guide will help you get started with one of the best diamond buyers in the industry, with expert appraisal and secure payments.
Who Buys Diamonds for Cash?
There are many diamond buyers in the industry, with the internet opening the door for even more. But how do you decide which diamond buyer is right for your needs?
There are a few things you should keep in mind as you do your research:
Certification: Some of the best diamond retailers in the world are certified by the GIA or Gemological Institute of America. The GIA is considered the gold standard of gem experts, meaning that retailers with a certification from the institute are also experts in their field. That ensures that you will receive an accurate assessment of your diamond.
Pricing: You want to be sure you'll receive a fair quote for your diamonds. Look for diamond buyers that offer GIA pricing or other guarantees so that you will be paid what your item is really worth.
Security: When you sell to an online diamond retailer, you usually won't be walking into a brick-and-mortar store to give them your items. Most diamond buyers offer protection when you mail them your diamonds, including insurance (usually up to $100,000).
With these things in mind, read on to learn about the best diamond buyers and get started choosing one for your needs!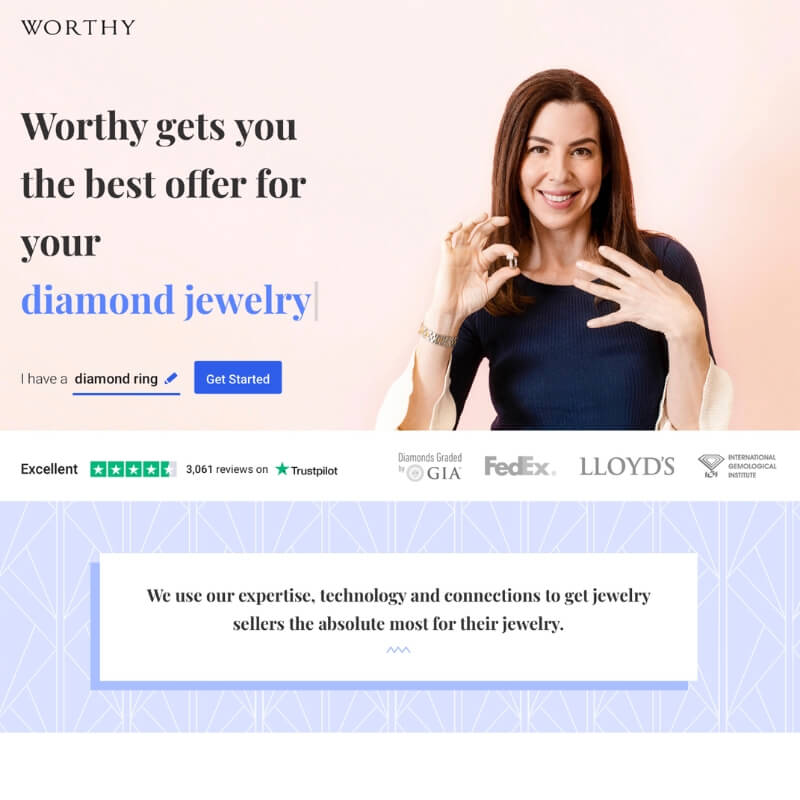 Worthy is a company that takes all the effort out of selling your diamond jewelry secondhand. The website is primarily devoted to reselling diamond rings, though it accepts a variety of other diamond jewelry over 0.5 carats.
The process is relatively simple — all you have to do is upload the information about your diamond jewelry to the website. That includes details about size, carat, cut, and color.
A certified appraiser will review your information and make you an offer. Then all that is left to do is mail your diamonds to the company and get paid.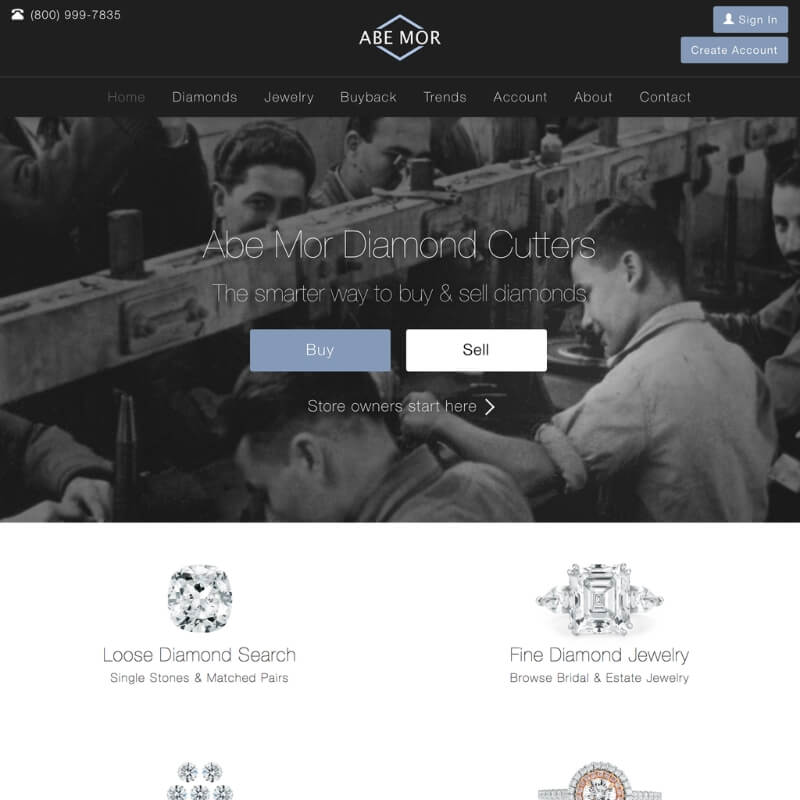 Abe Mor is a family business that has been passed down for generations. Today, it has become one of the most respected businesses in the diamond industry.
The company continues to buy a huge variety of diamond types and shapes, from diamond jewelry to loose gems.
When you contact Abe Mor, expert appraisers with more than 50 years of experience will guide you through the entire process.
The company also promises to pay sellers some of the highest prices in the industry for their diamond jewelry — even if you're selling a diamond in need of cleaning or repair.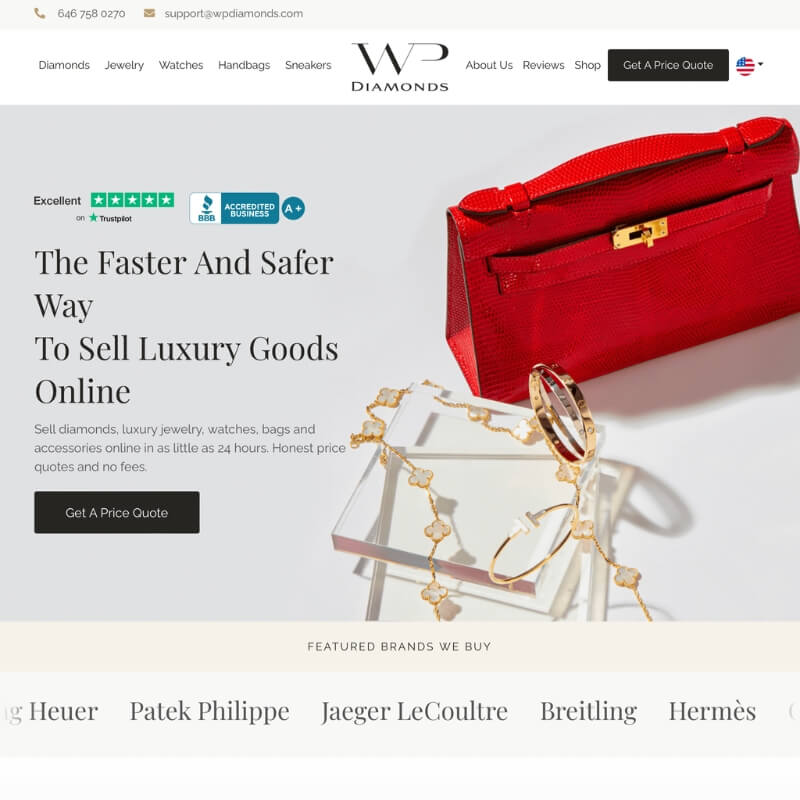 WP Diamonds buys diamond jewelry of every type, including engagement rings, earrings, and more.
You'll upload photos and information to the website's quote tool, where an expert will review them.
Then you'll get a quote along with all the resources to send your items in. Make sure to include any information about the precious metals used in your diamond jewelry, such as gold or sterling silver; WP Diamonds pays the industry standard for these as well.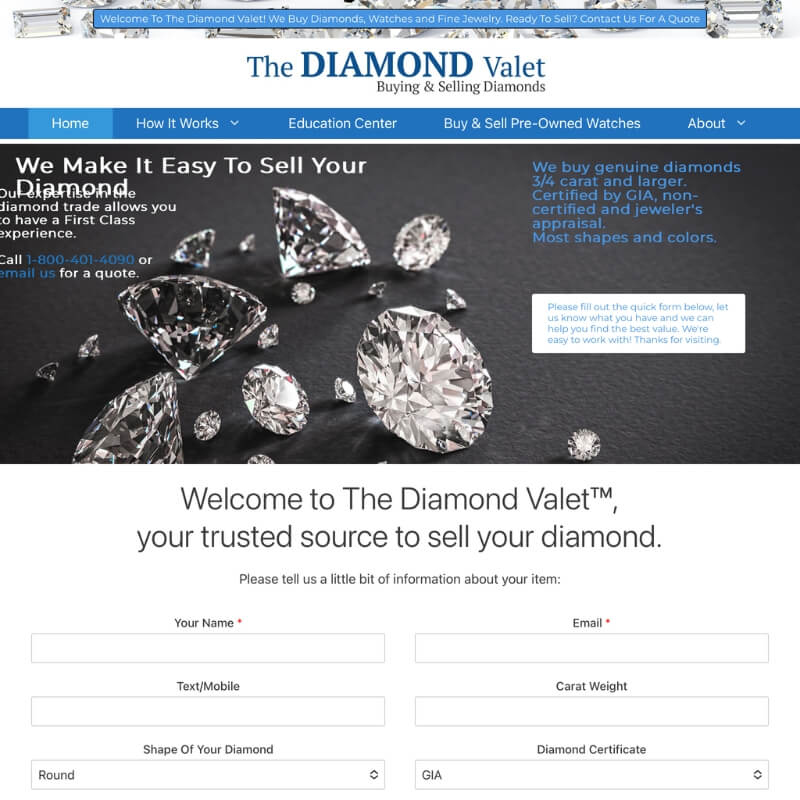 As the name implies,The Diamond Valet is all about buying diamonds. It goes beyond rings; you can also sell diamond earrings, bracelets, and even loose diamonds.
Just submit an evaluation request form with all the information about your jewelry, including cut, color, carat, size, and other details. These will be shared with an expert appraiser who will contact you with a quote as soon as possible.
If your jewelry includes precious metals, your estimate will factor this value into the equation, ensuring you get paid a fair price for your items.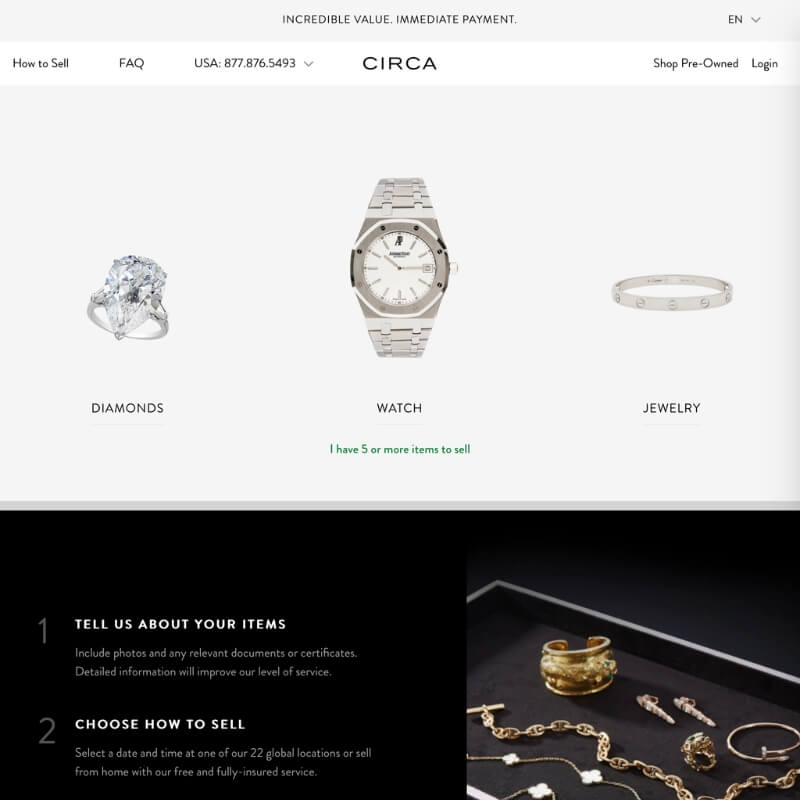 Circa Jewels is one of the world's best-known and most widely-respected international jewel resellers. The company operates across the globe, bringing together experts in gemstones, precious metals, and jewelry.
This platform offers several options for selling your diamonds. You can upload photos and details to the company website or meet with an appraiser in person.
If you decide to accept the offer, you'll be paid on the spot. Otherwise, you can mail your jewelry in a secure package and receive payment upon reception.
Circa Jewels only accepts certain jewelry brands, so make sure to review beforehand.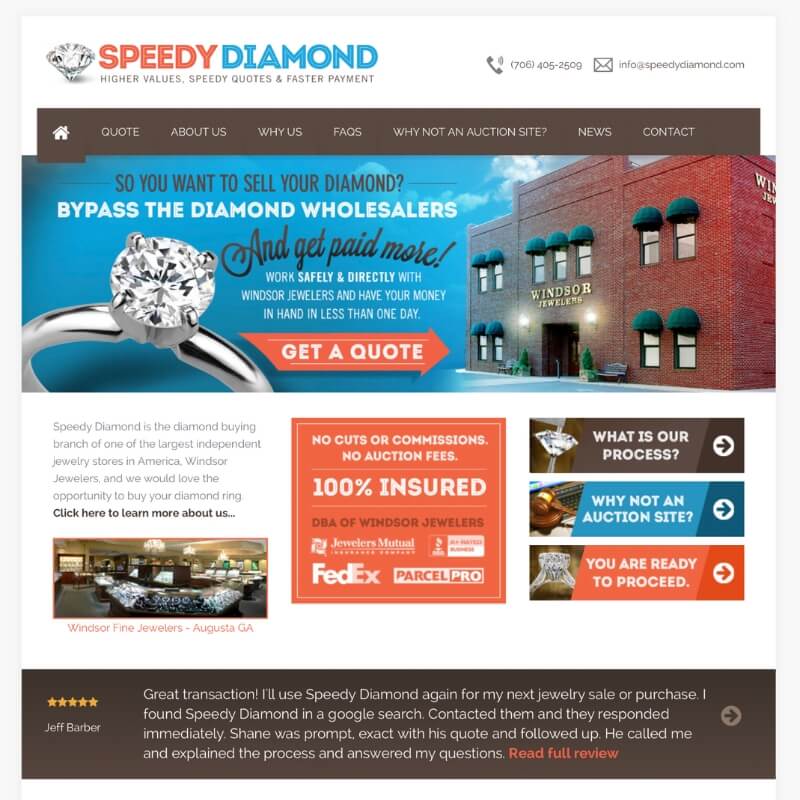 Speedy Diamond started as a mom-and-pop shop and has grown to one of the best-known independent diamond buyers in the country.
This award-winning diamond buyer is certified by the GIA, which informs all assessments and quotes. That means you will get paid according to the GIA diamond standard, ensuring a fair price.
The process is simple: you upload the information about your diamond, receive a quote and a free shipping label, and send it off to the company's retail site in Augusta, Georgia.
When your diamond arrives, you'll get paid right away.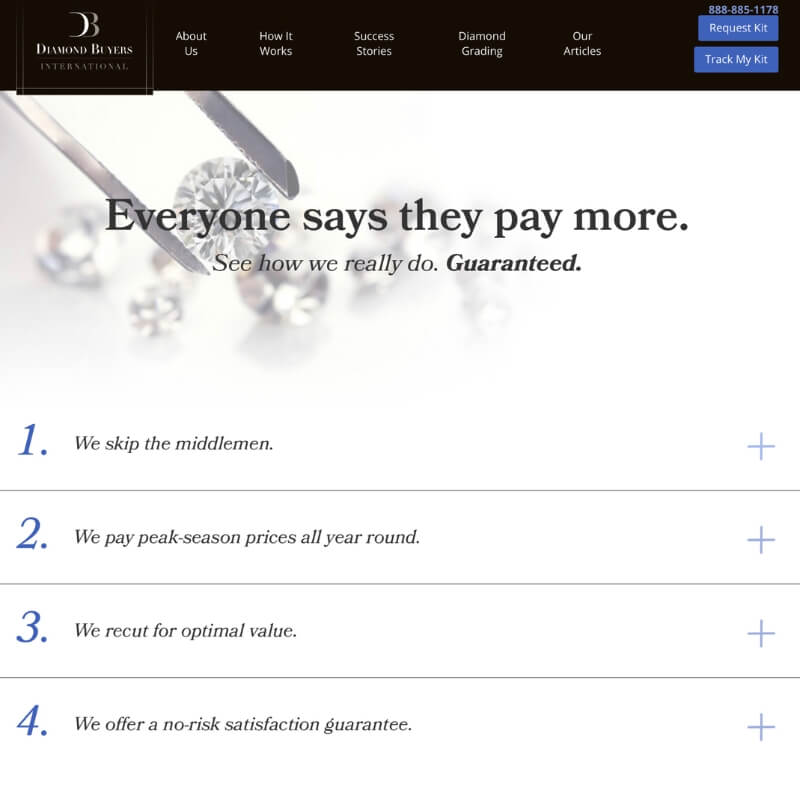 Diamond Buyers International is among the most highly-rated and -accredited online diamond buyers.
One of the most significant benefits of this company is that it pays you for your diamond not just as it currently is but as it could potentially be. That means you can sell a flawed diamond for an optimal price, as Diamond Buyers International will recut it to a higher-value diamond.
This GIA-certified company will send you a full kit upon request so you can include all the information about your diamond. You'll get a quote and, once you accept, be paid within 24 hours.
What do diamond buyers do?
Diamond buyers purchase diamonds from individuals who want to sell their diamond jewelry, loose diamonds, or diamond-encrusted items. They assess the quality and value of the diamonds based on factors such as the 4Cs (cut, color, clarity, and carat weight) and offer a price to the seller.
How do I sell my diamonds to a diamond buyer?
To sell your diamonds to a diamond buyer, you can visit their store or send your diamond items through a secure mail-in service. The buyer will evaluate the diamonds, examine their quality and characteristics, and make you an offer. If you accept the offer, you can receive payment in cash or through other agreed-upon methods.
How do diamond buyers determine the value of my diamonds?
Diamond buyers determine the value of your diamonds by assessing their quality, including factors such as the cut (shape and proportions), color, clarity (presence of flaws), and carat weight. They may use specialized equipment and have gemologists on staff to accurately evaluate the diamonds' worth.
Is it safe to sell diamonds to a buyer online?
Selling diamonds to reputable diamond buyers is generally safe. It's important to research and choose a trusted and licensed diamond buyer who follows ethical practices.
Read reviews, check for certifications, and ensure that your transaction takes place in a secure and professional environment.
Bottom Line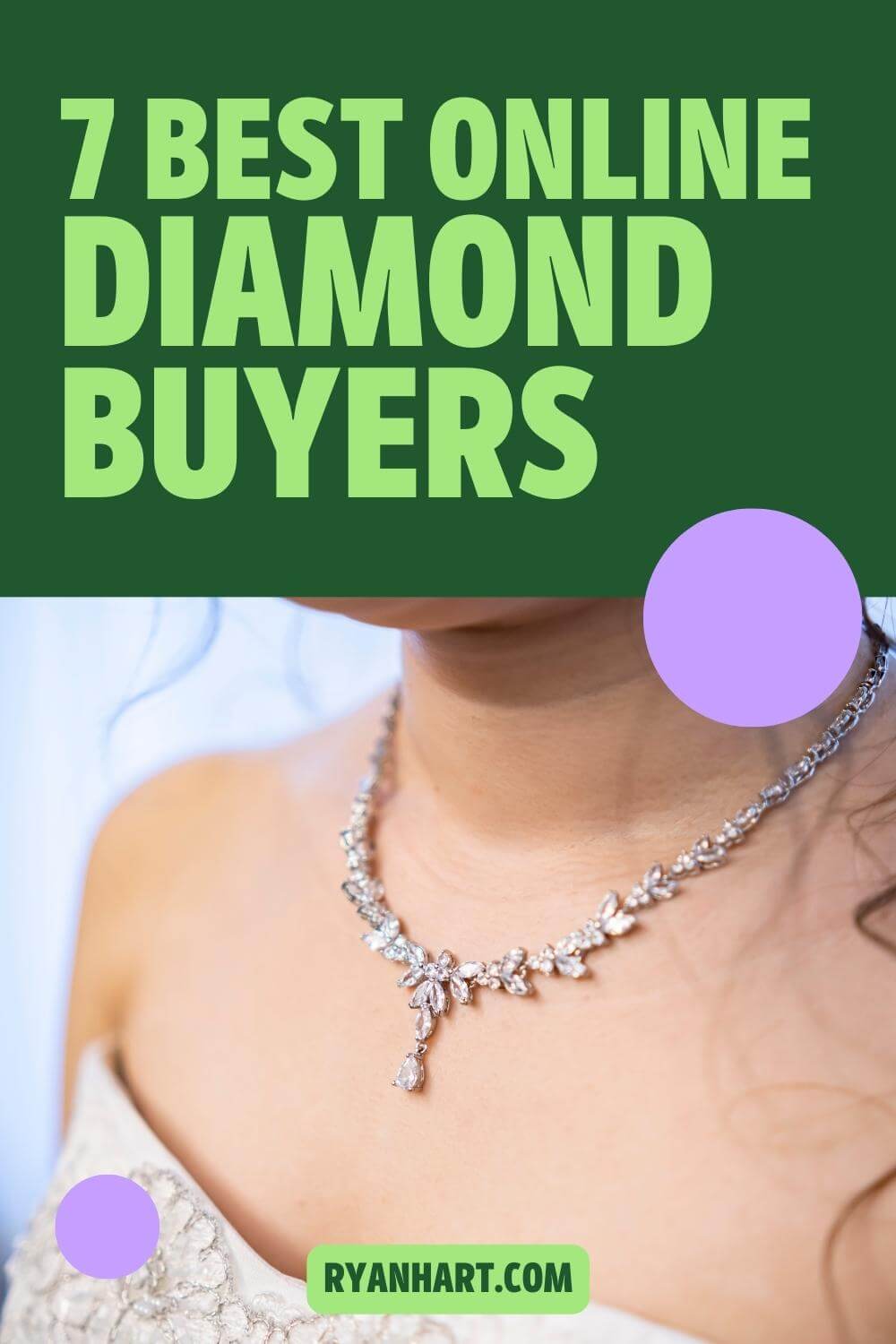 Diamond buyers offer a valuable service for individuals looking to sell their diamond jewelry or loose diamonds. These experts in the diamond industry assess the quality and value of diamonds based on various factors such as cut, color, clarity, and carat weight.
Whether it's upgrading to a new piece of jewelry, investing in other ventures, or simply freeing up cash, diamond buyers offer a convenient and reliable way to monetize your diamond assets.