Online gold buyers are a convenient way to sell gold items, offering a hassle-free alternative to traditional pawnshops or jewelry stores.
However, when it comes time to sell your used jewelry online, it can be challenging to know who to trust.
Due to the sheer number of options available it is difficult to distinguish reputable buyers from potential scams.
In this article, we curated a list of the best online gold buyers that offer competitive prices, trustworthy transactions, and exceptional customer service.
Who Buys Gold Jewelry for Cash?
Some of the most popular gold buyers include local jewelry stores, pawn shops, gold buying companies, and auction websites.
Here is a list of our favorite websites that buy gold for cash: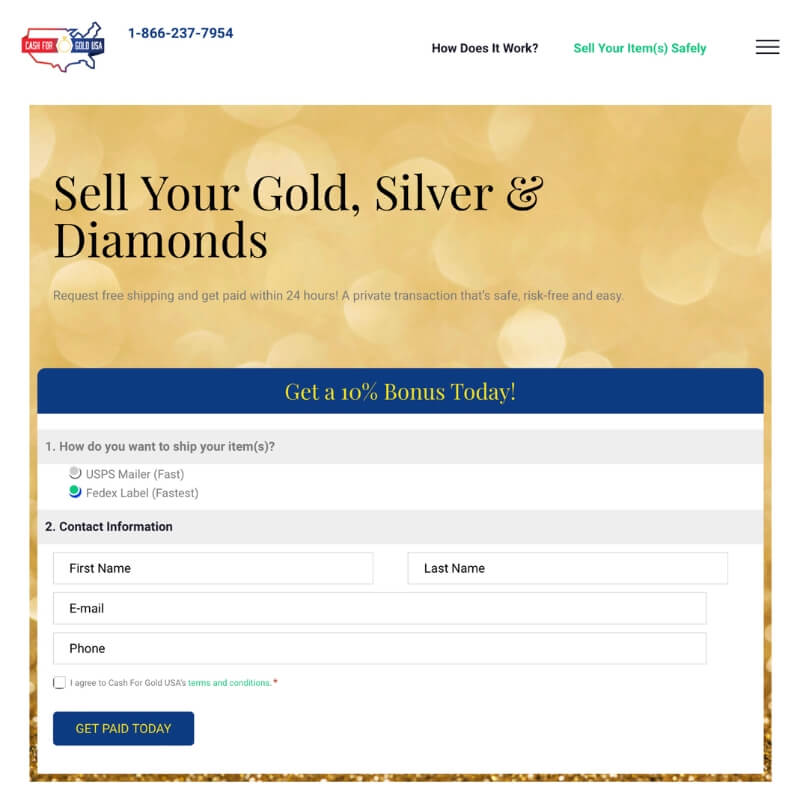 Cash for Gold USA is an online platform where you can sell gold coins and jewelry, and sterling silver. This website makes the process quick and easy: all you have to do is upload the information about your item along with detailed photos.
A certified appraiser will review your items, and you'll receive an offer immediately afterward. If you accept, you'll get a shipping label to send your items in for free.
Sellers get paid via rush service through check or Paypal, so once your items have been received, you'll get your money immediately.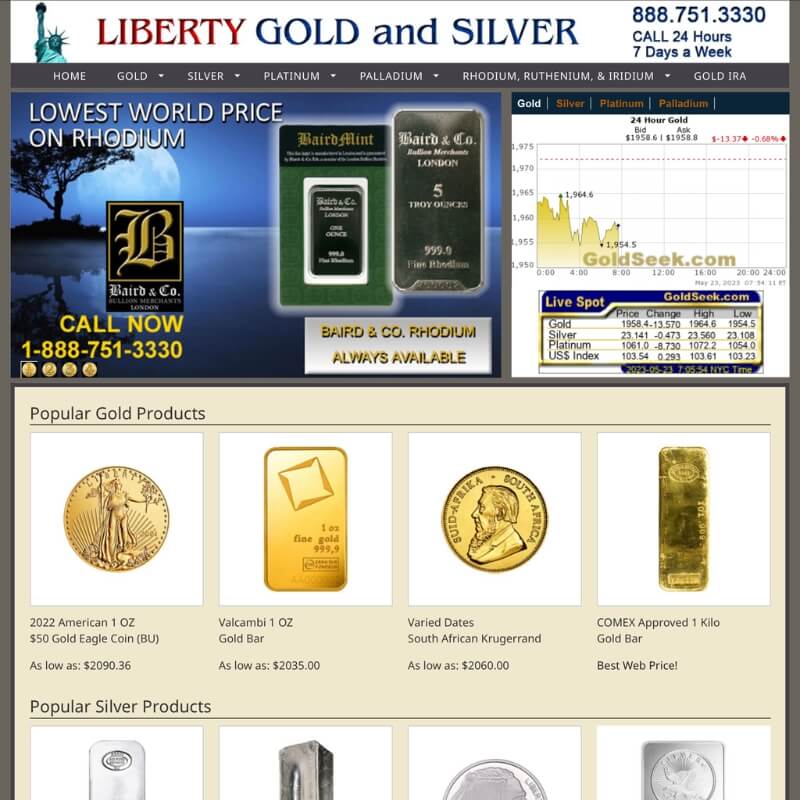 Liberty Gold and Silver is known for buying gold, silver and many other kinds of precious metals.
This Portland, Oregon-based company is open 24 hours a day, seven days a week, with an ample customer service team on hand to guide you through the process of selling your gold items. That includes coins and gold bars (though the company does not buy gold jewelry).
Customer service can help you understand what your items are worth, how to sell them, and what other benefits you might be able to access.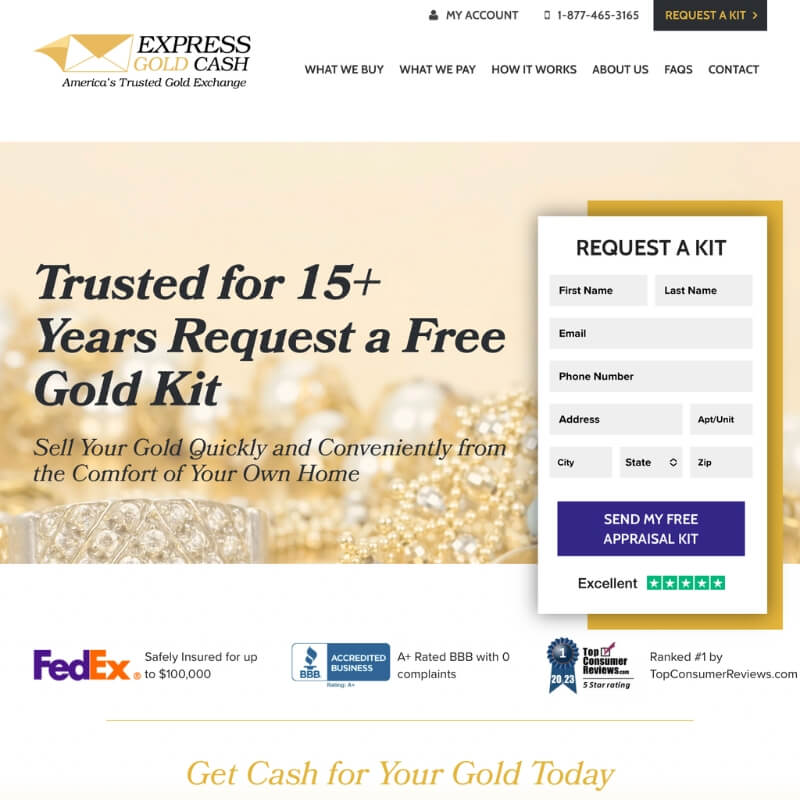 As the name implies, Express Gold Cash is all about helping you sell gold items and get paid quickly.
This company buys precious metal items of all kinds, focusing on gold, silver, and diamonds. This includes coins, jewelry, watches, flatware, and even dental fillings!
Express Gold Cash offers one of the easiest ways of getting cash for your items. Just fill out an appraisal form, send your gold in via free shipping, and get paid within 24 hours of accepting an offer.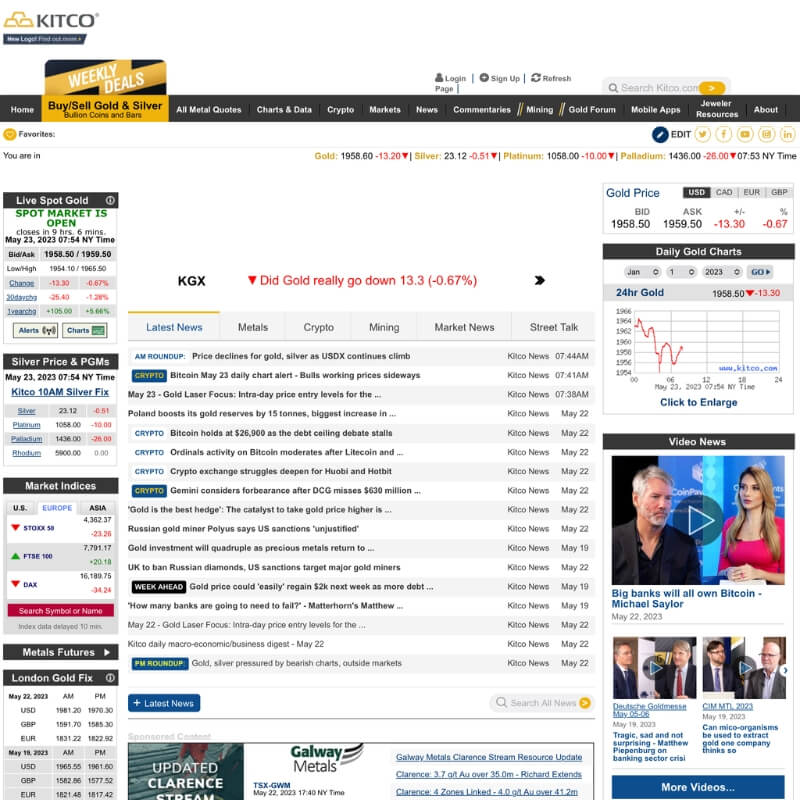 Kitco has an astounding 40 years of experience buying and selling precious metals, making it one of the most trustworthy retailers in the industry.
The company is considered a leader in the world of bullion products. One of the company's most significant benefits is its eye on market fluctuations; for sellers, you can be sure you are getting exactly what your gold items are worth!
Kitco buys gold coins and bars from its website and mobile app, making the process quick and simple.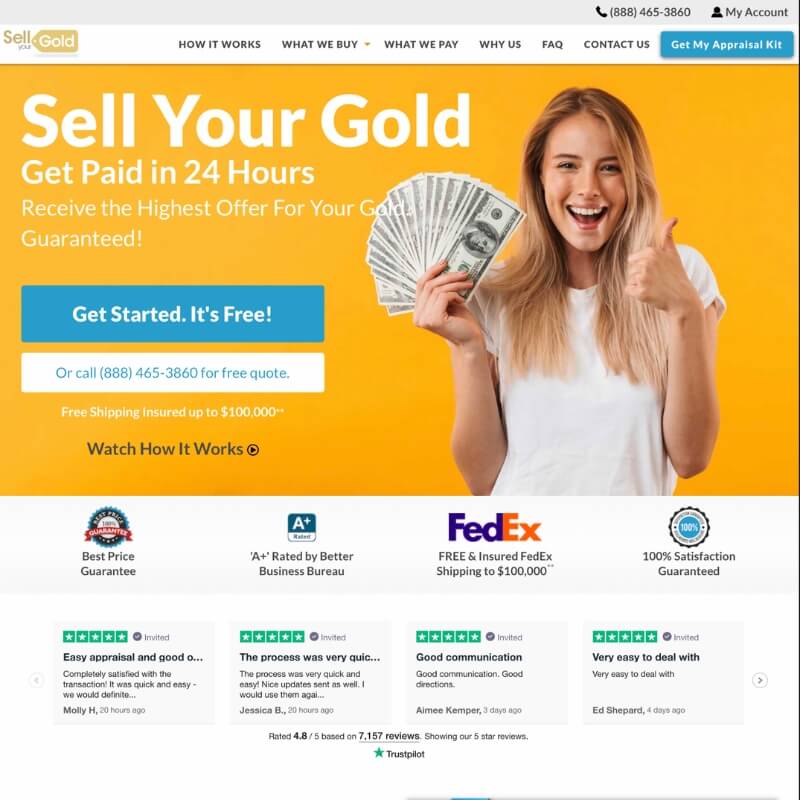 SellYourGold promises to help customers sell gold items quickly and get paid within 24 hours of accepting an offer. With many awards and certifications, this is one of the most convenient and trustworthy places to sell gold online.
SellYourGold buys gold bullion, coins, scrap metal, jewelry, and watches. The company also guarantees one of the highest payouts you'll find anywhere for your secondhand gold items.
So if you are looking for a trusted website to sell gold and get paid quickly and fairly, SellYourGold should be at the top of your list.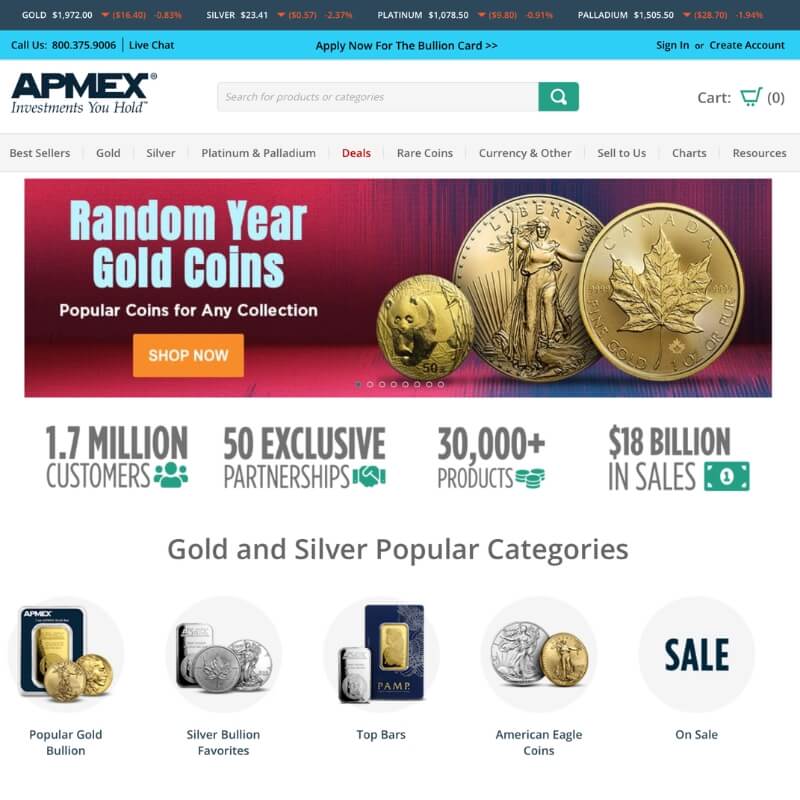 APMEX is one of the oldest and most established dealers of precious metals, developing in the wake of eBay as demand for rare coins increased.
Today, the company has decades of experience in buying and selling items made from gold, silver, platinum, and much more.
APMEX offers you several options for selling your items, either by making an online account or by contacting customer service directly for a quote. Once you hear an offer you like, you'll be able to ship your package for free (and insured for your protection) and get paid right away.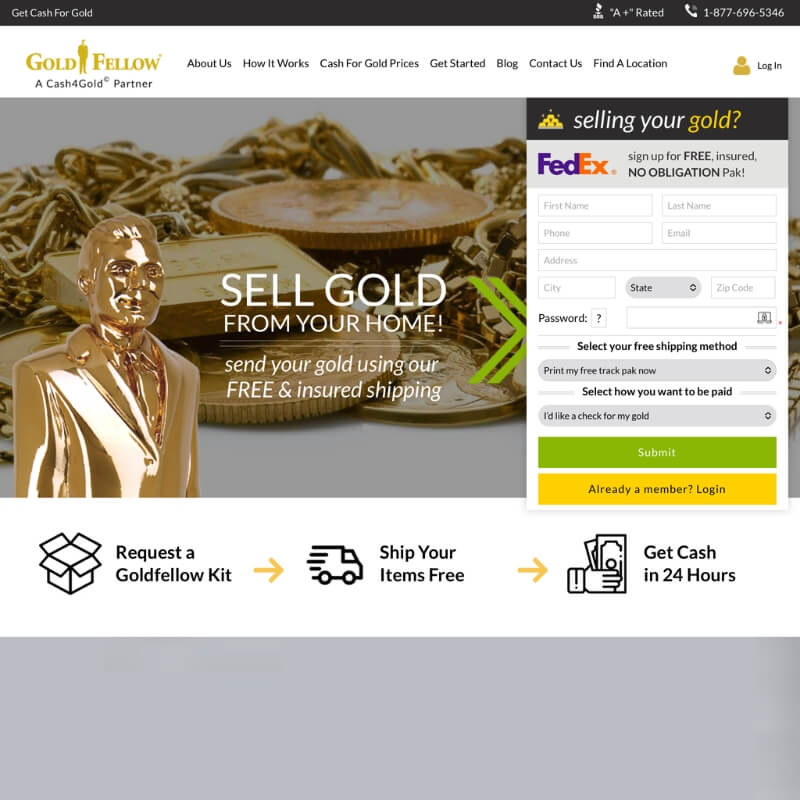 GoldFellow is something rare in the world of gold: a family-founded precious metal company. This company has grown over several decades to become one of the industry's most trusted and established gold buyers.
GoldFellow is a certified and award-winning company that partners with FedEx, offering you more security and protection for any items you ship.
The company also provides exceptional service by processing your items on the same day they arrive and recording the entire process.
You'll know that you're getting exactly what your items are worth with the guidance of a certified appraiser.
What do gold buyers do?
Gold buyers purchase gold from individuals who want to sell their gold jewelry, coins, or other gold items. They assess the value of the gold based on its purity and weight and offer a price to the seller.
How do I sell my gold to a gold buyer?
To sell your gold to a gold buyer, you can visit their store or send your gold items through a secure mail-in service. The buyer will evaluate your gold, determine its value, and make you an offer. If you agree, you can receive payment in cash or via other agreed-upon methods.
What types of gold items do gold buyers accept?
Gold buyers accept various types of gold items, including jewelry (such as rings, necklaces, and bracelets), gold coins, bullion bars, and even scrap gold pieces. Gold buyers are typically interested in assessing the purity and weight of gold items, as well as their condition.
How do gold buyers determine the value of my gold?
Gold buyers determine the value of your gold based on factors such as its purity, weight (measured in grams or ounces), and the current market price of gold. They use specialized equipment, such as scales and acid tests, to assess these characteristics accurately.
Bottom Line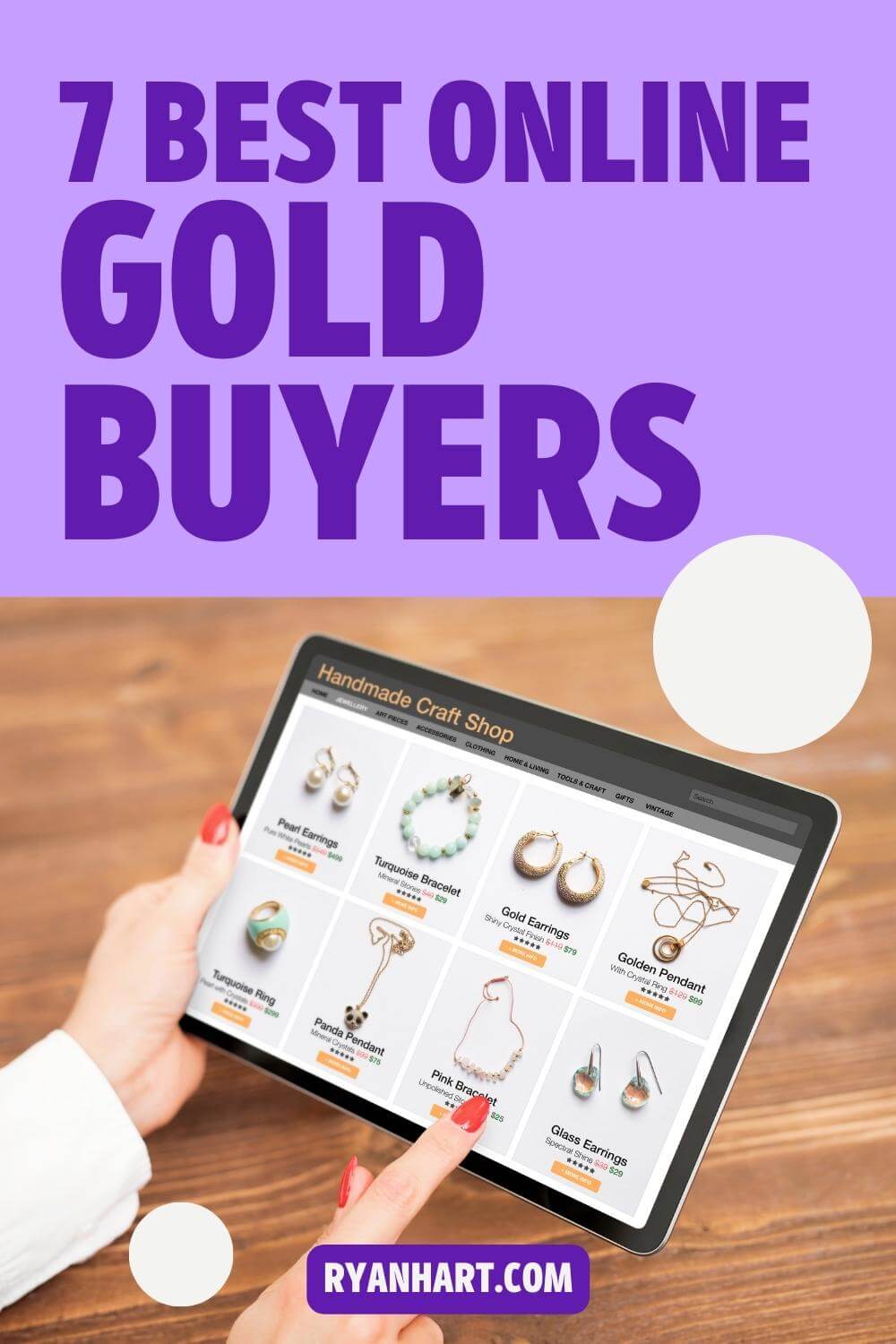 Gold buyers play a crucial role in helping individuals sell their gold items and turn them into cash.
Whether you have old jewelry gathering dust, gold coins sitting in a drawer, or scrap gold pieces you no longer need, gold buyers are there to assess the value of your gold and offer you a fair price. They provide a convenient and straightforward way to unlock the worth of your gold possessions.
When selling gold to a gold buyer, it's essential to choose a reputable and trustworthy buyer. Research their credentials, read reviews, and ensure they follow ethical practices. This will ensure a safe and transparent transaction.
So, if you're considering selling your gold, reach out to a reputable gold buyer, get your items appraised, and turn your unused gold into cash.