With a range of wedding venues from luxury boutique hotels to historic castles, Mexico City offers something for every couple and type of wedding.
Many of these venues also feature breathtaking views of the city skyline, creating the perfect backdrop for the happiest day of your life.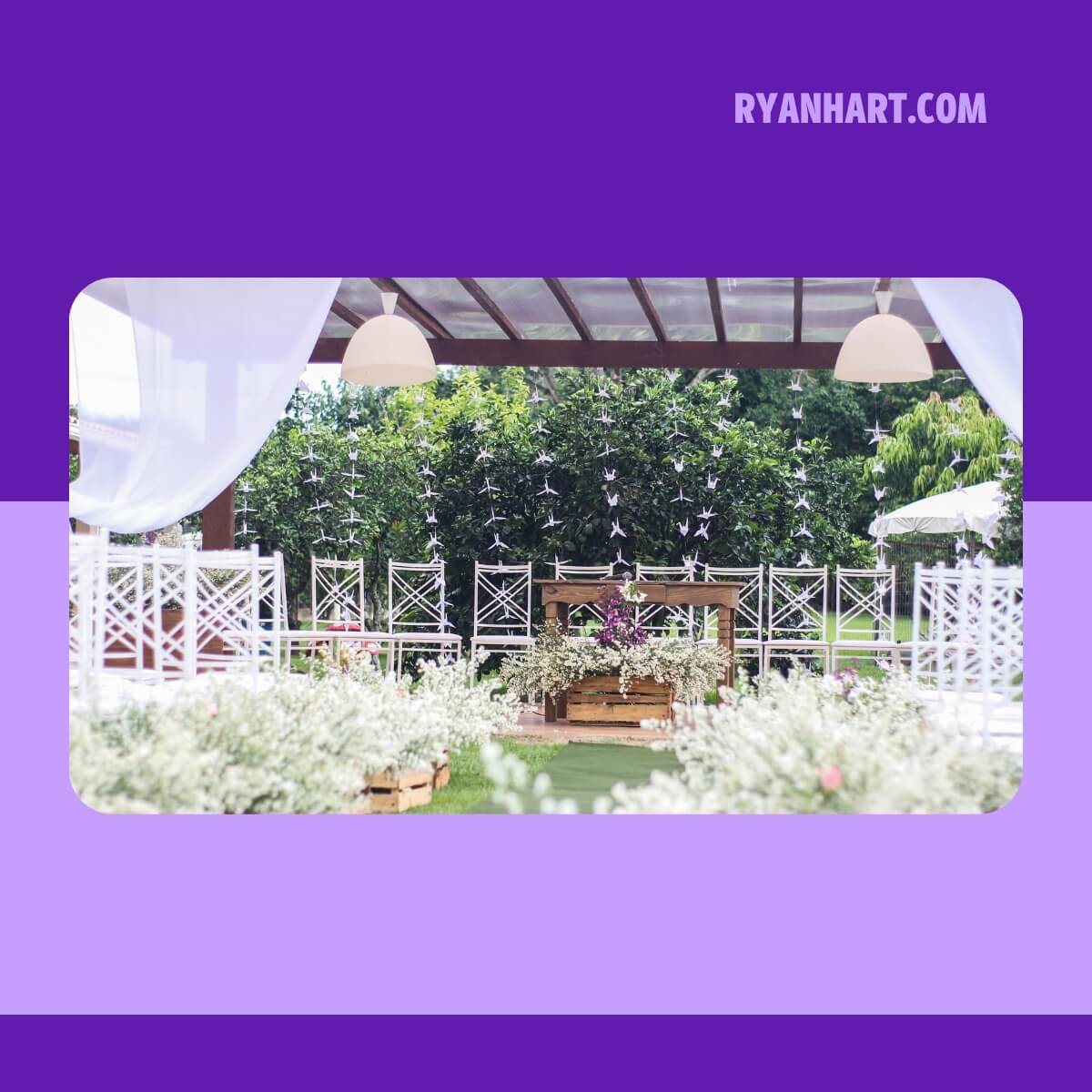 Where is the best place to get married in Mexico City?
There are many excellent wedding venues in Mexico City, with options for everyone. The city has soaring luxury hotels, intimate garden venues, and even historic mansions in some of the oldest properties in the country.
Read on to learn about our top recommendations for wedding venues in Mexico City: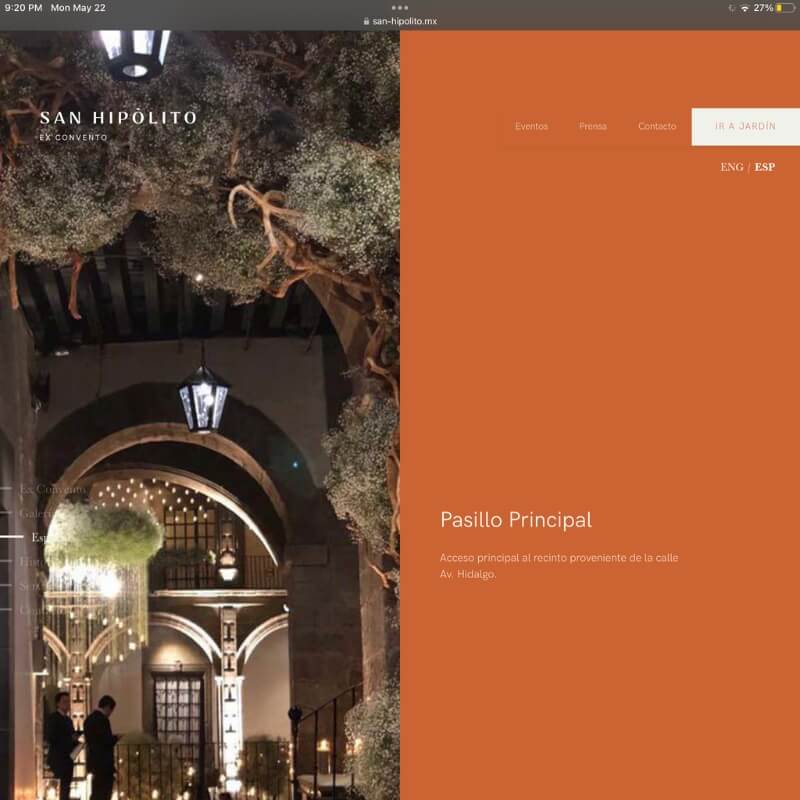 Ex Convento de San Hipolito is one of the oldest colonial buildings in Mexico and has been a symbol of Mexico City for centuries. This former convent eventually became a hospital and is now a beloved historic event venue.
Couples are welcome to celebrate their weddings surrounded by stunning 16th-century architecture. That includes the interior rooms and a beautiful courtyard, fountain, and main corridor framed by grand arches. It is undoubtedly one of the most beautiful places to get married in Mexico City.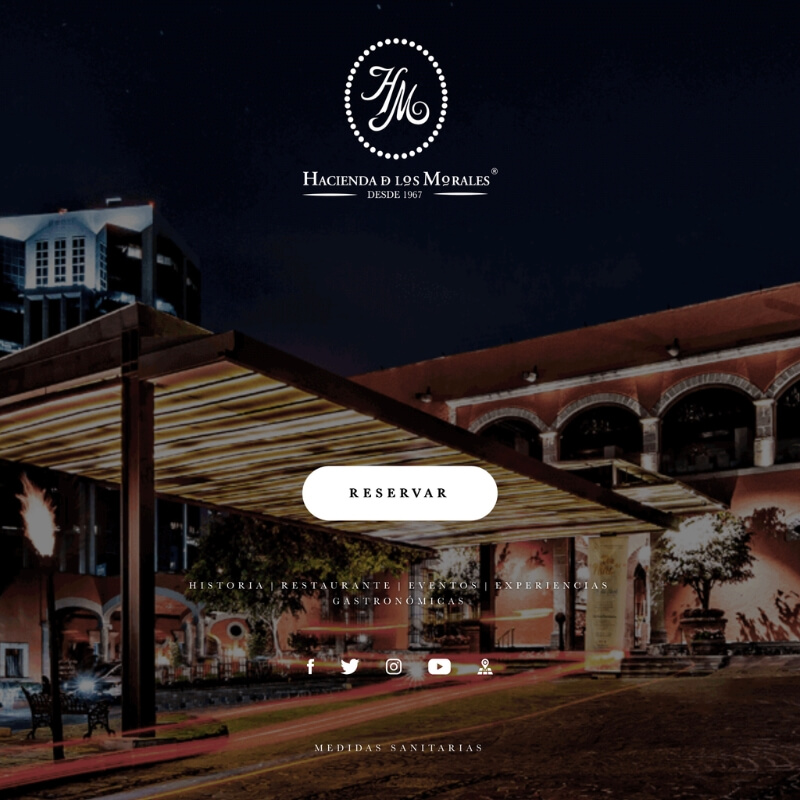 Hacienda de los Morales is a beautiful 16th-century villa that once served as a silkworm farm. Later, it became a family home for several centuries. Though its purpose has changed over the many years, Los Morales, as it is known locally, remains a stunning example of Mexican architecture and history.
When you celebrate your wedding day here, you will have access not just to the beautiful interior of the venue but also to the famed landscape as the backdrop to your party.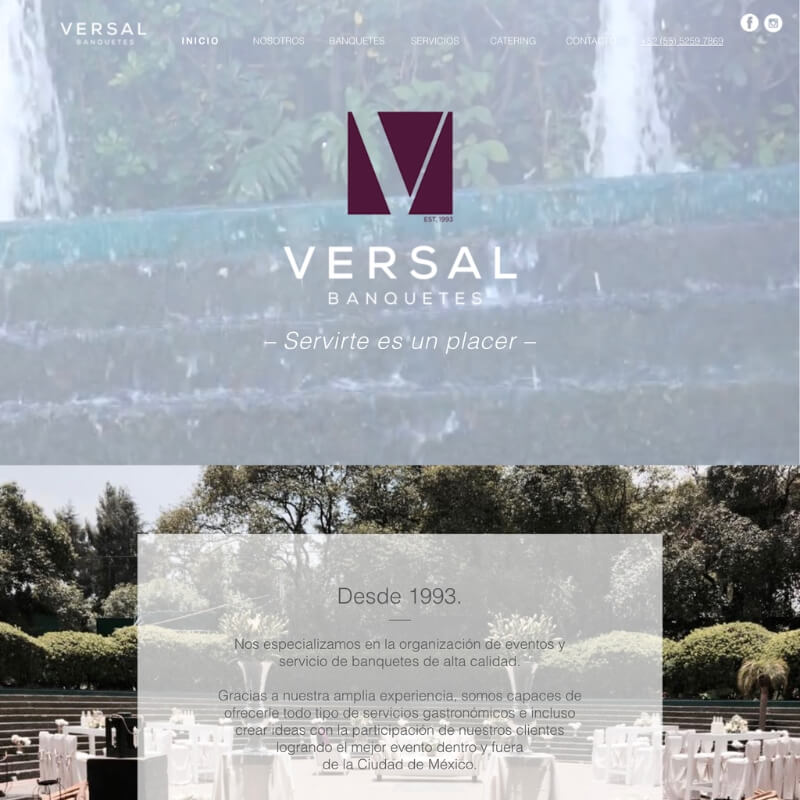 Jardín Versal is a modern, elegant event space located in Mexico City. This exclusive venue specializes in helping you plan every detail of your wedding day, from decoration to flowers, designing a curated menu, and more.
The expert chefs can provide gourmet fusion cuisine, whether you envision a sit-down dinner or a light tasting buffet. The open-air garden venue is the perfect spot to celebrate your wedding — and with the help of the professionals here, you won't have to lift a finger.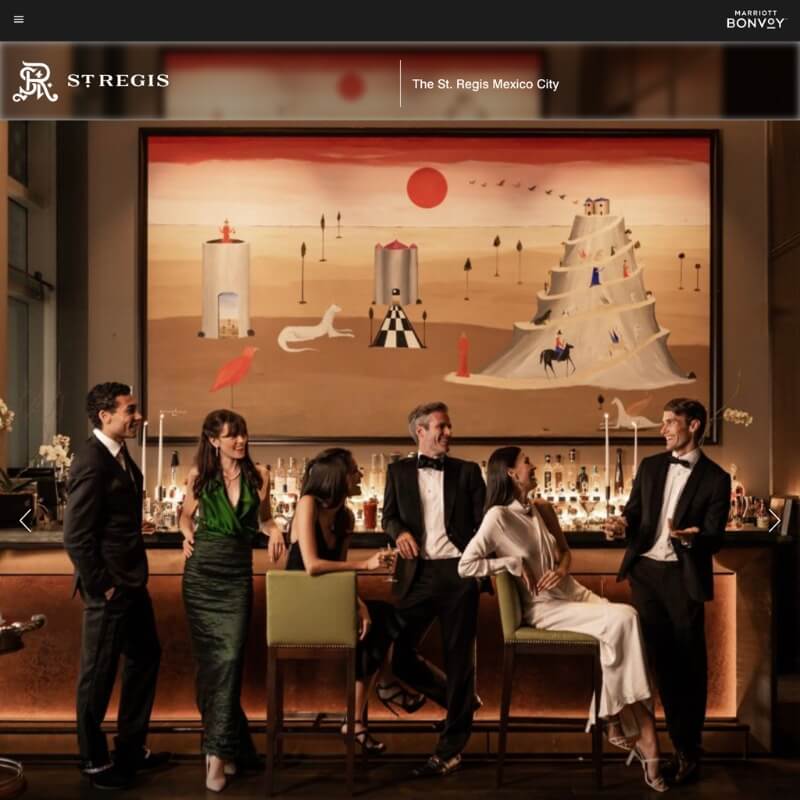 The St. Regis is a name that is associated with quality and elegance throughout the world. In Mexico City, this luxury hotel provides a beautiful space to celebrate your wedding day, whether you're planning an intimate party or a giant gala.
It stands 31 stories high, offering amazing views of the surrounding cityscape and the Paseo de la Reforma. The St. Regis has a variety of upscale event rooms for your celebration. Meanwhile, the on-site planning team is at hand to help you tie all the details together!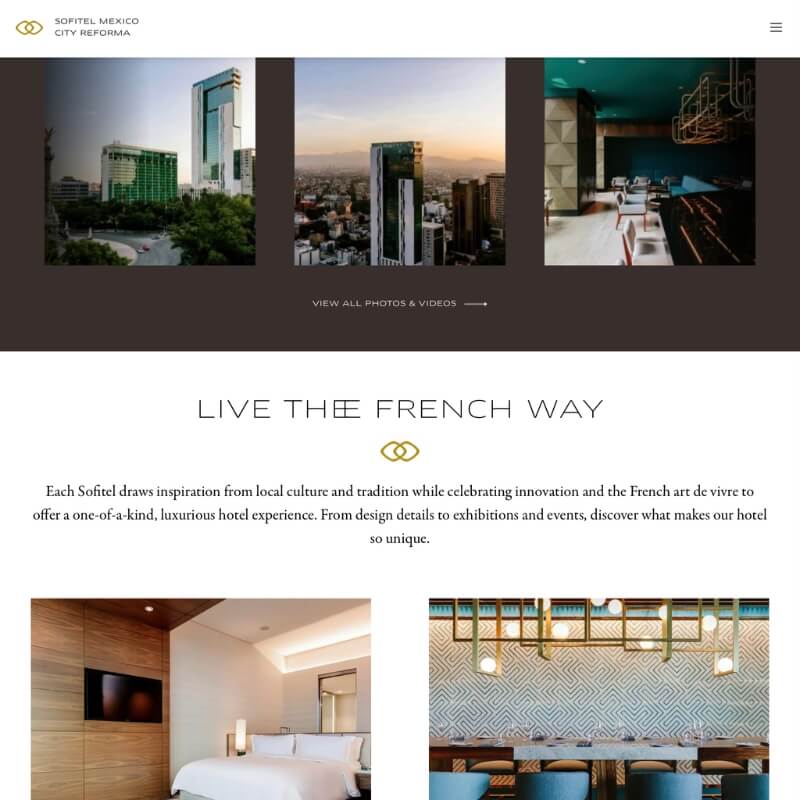 The Sofitel Mexico City Reforma combines French architecture and Mexican culture in a stunning and unique luxury experience. Here, you can enjoy soaring views of the cityscape, including some of the richest cultural and historical monuments in Mexico City.
The hotel offers everything you need for a truly luxury experience, especially when it comes to celebrating your wedding day. The ballroom, with space for up to 400 guests, is known as the best in Mexico City, with panoramic views, wall-to-wall windows, and an outdoor terrace.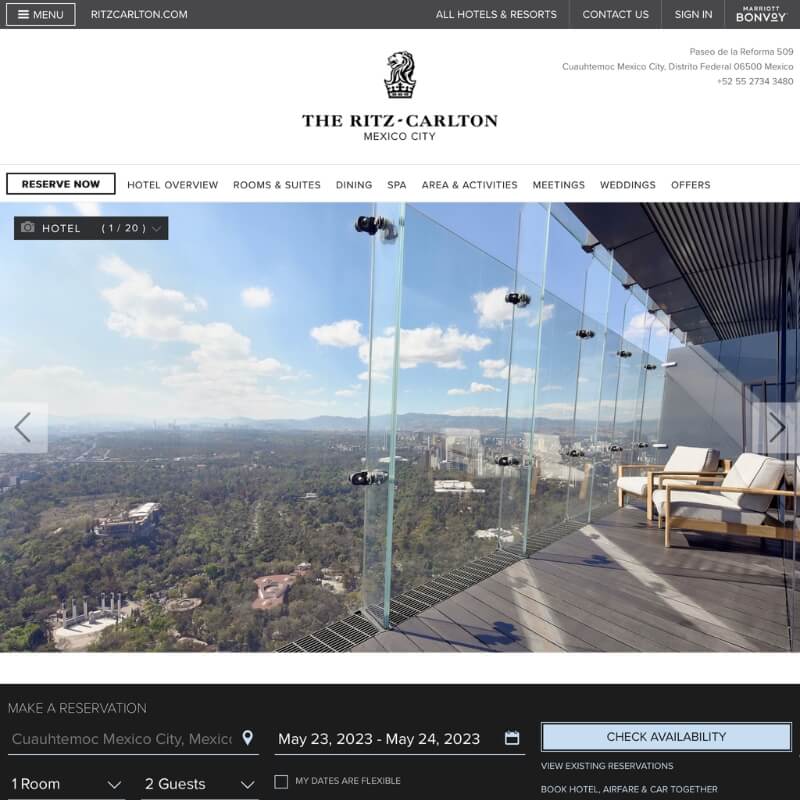 The name Ritz Carlton means luxury anywhere in the world, and Mexico City is no exception. This 58-story hotel offers surrounding views of the Paseo de la Reforma and Chapultepec Park.
Here, every detail of the interior decor speaks of traditional Mexican art and culture, providing a beautiful space for your wedding day. The grand ballroom offers space for up to 280 guests. You and your significant other can celebrate your day in front of the floor-to-ceiling windows high above the city.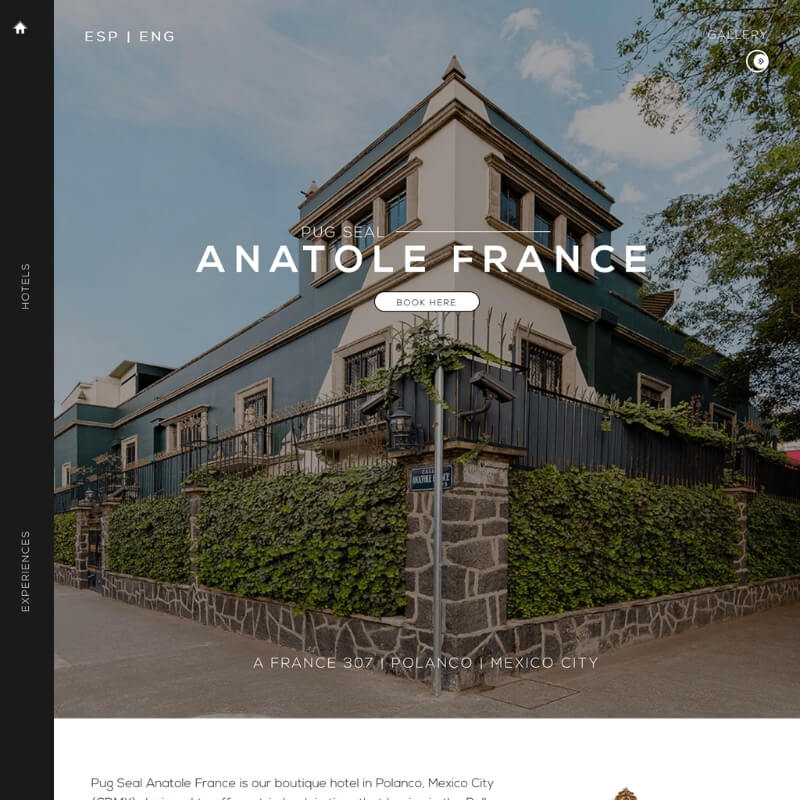 Pug Seal Anatole France is a one-of-a-kind mansion in Mexico City. Paying homage to the cultural history of French settlers in Mexico, this boutique hotel features art and architecture that can't be found anywhere else in the world.
This provides a stunning backdrop for your wedding day, whether you choose to celebrate your wedding in the decorated interior or on the beautiful grounds. The rooms here are slightly smaller than other event venues, making Pug Seal Anatole France an excellent choice for an intimate wedding.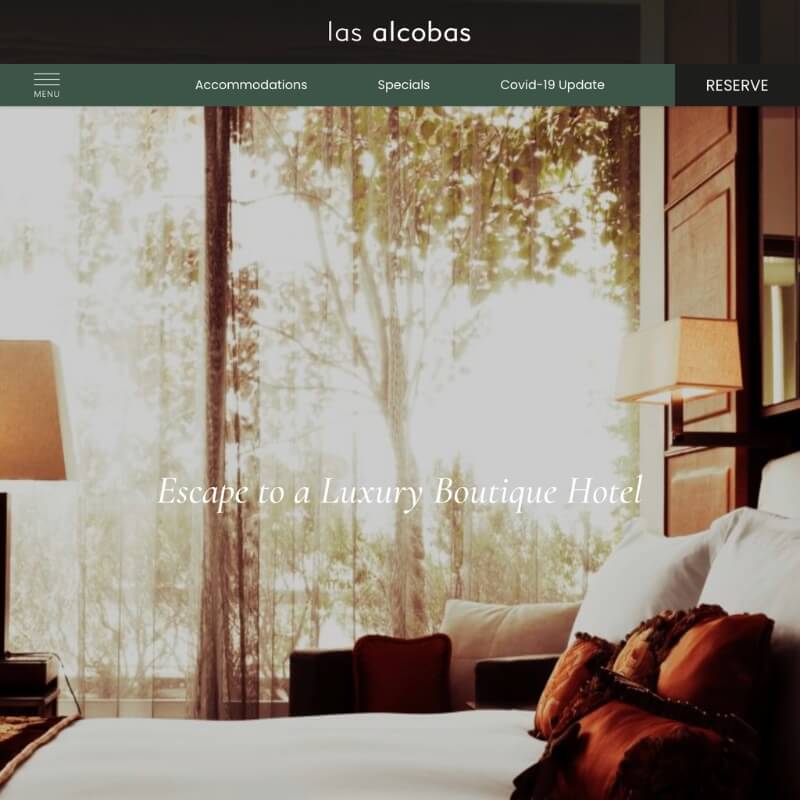 Las Alcobas is a five-star luxury boutique hotel in Mexico City. This historic venue was once a private residence. Today, it is one of the most celebrated hotels in the city — not to mention one of the most beloved wedding venues.
An on-site event planner is at hand to help you iron out all the details, no matter what kind of celebration you envision. In addition to the stunning rooms, Las Alcobas has an on-site restaurant serving authentic Mexican cuisine from expert chefs.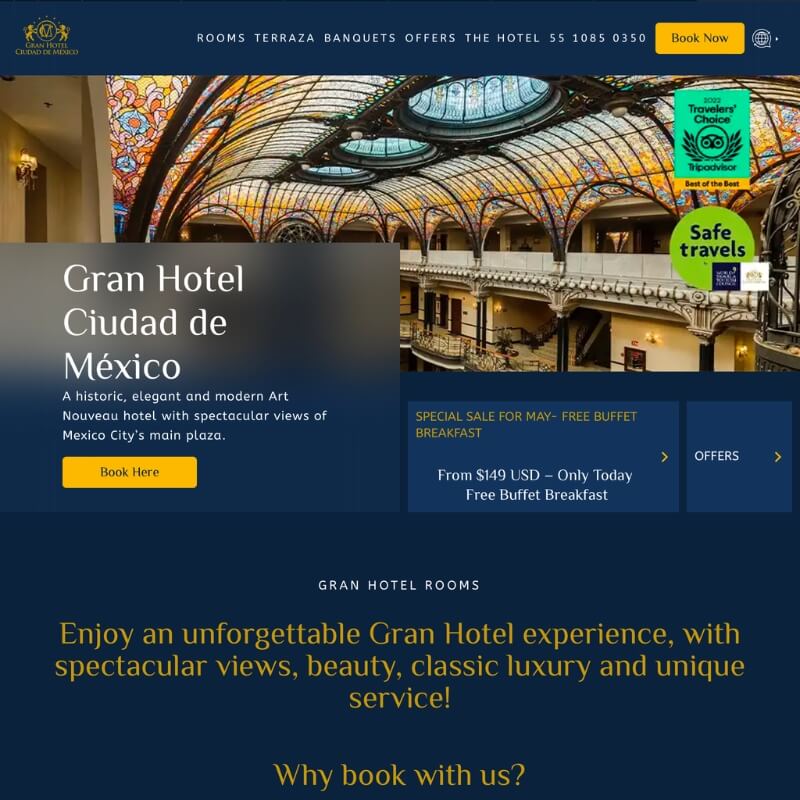 Gran Hotel Ciudad de México dates back to 1526, when it was built as a private residence for a noble family. It has become a fixture on the Mexico City skyline in the many centuries since then, and today is one of the most elegant luxury hotels in the country.
When you get married at Gran Hotel, you will be surrounded by centuries of culture and history — not to mention stunning architecture on every side. This award-winning hotel has 12 distinct spaces with room for as many as 800 guests.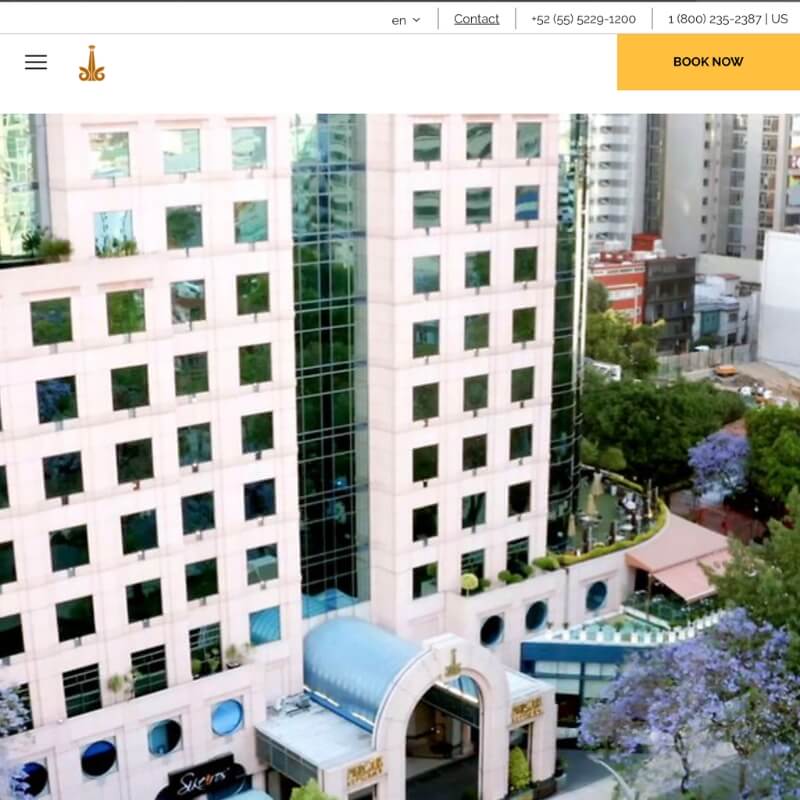 Marquis Reforma Hotel & Spa is not only one of the grandest hotels in Mexico City but has been voted among the Leading Hotels in The World. This beautiful venue in the Paseo de la Reforma offers beautiful views of the city's center.
With an entire wedding team, you'll be able to enjoy your wedding day without a worry. Say your vows or just have the party in one of the hotel's elegant banquet rooms with the stunning cityscape in the background.
How many guests can Mexico City wedding venues accommodate?
Mexico City wedding venues can accommodate a range of guest sizes. Some venues can hold anywhere from 50 to 100 guests, while others can hold up to 500 or more. There are also venues that specialize in small, intimate weddings of 10 guests or less.
Popular wedding venues include outdoor parks, golf courses and a wide variety of indoor locations such as hotels, banquet halls and restaurant spaces. It is important to book a venue with enough space for the number of guests you plan to invite since it will determine the whole atmosphere of your wedding.
Can I bring my own decorations?
Most Mexico City wedding venues allow you to bring your own decorations. However, it's always a good idea to confirm this with the venue beforehand. This will help ensure that your decorations are appropriate for the venue and don't take away from its existing aesthetics. To make sure that all goes smoothly, it's important to ask about those details when you book your wedding venue.
How far in advance should I book a wedding venue in Mexico City?
It's recommended to book your Mexico City wedding venue at least 6 to 12 months in advance to ensure availability.
Are there any all-inclusive wedding packages available in Mexico City?
Yes, many Mexico City wedding venues offer all-inclusive wedding packages that include venue rental, catering, decorations, and other services. These packages can be a convenient and cost-effective option for couples. However, couples should do their research to make sure the package fits their needs and budget.
Bottom Line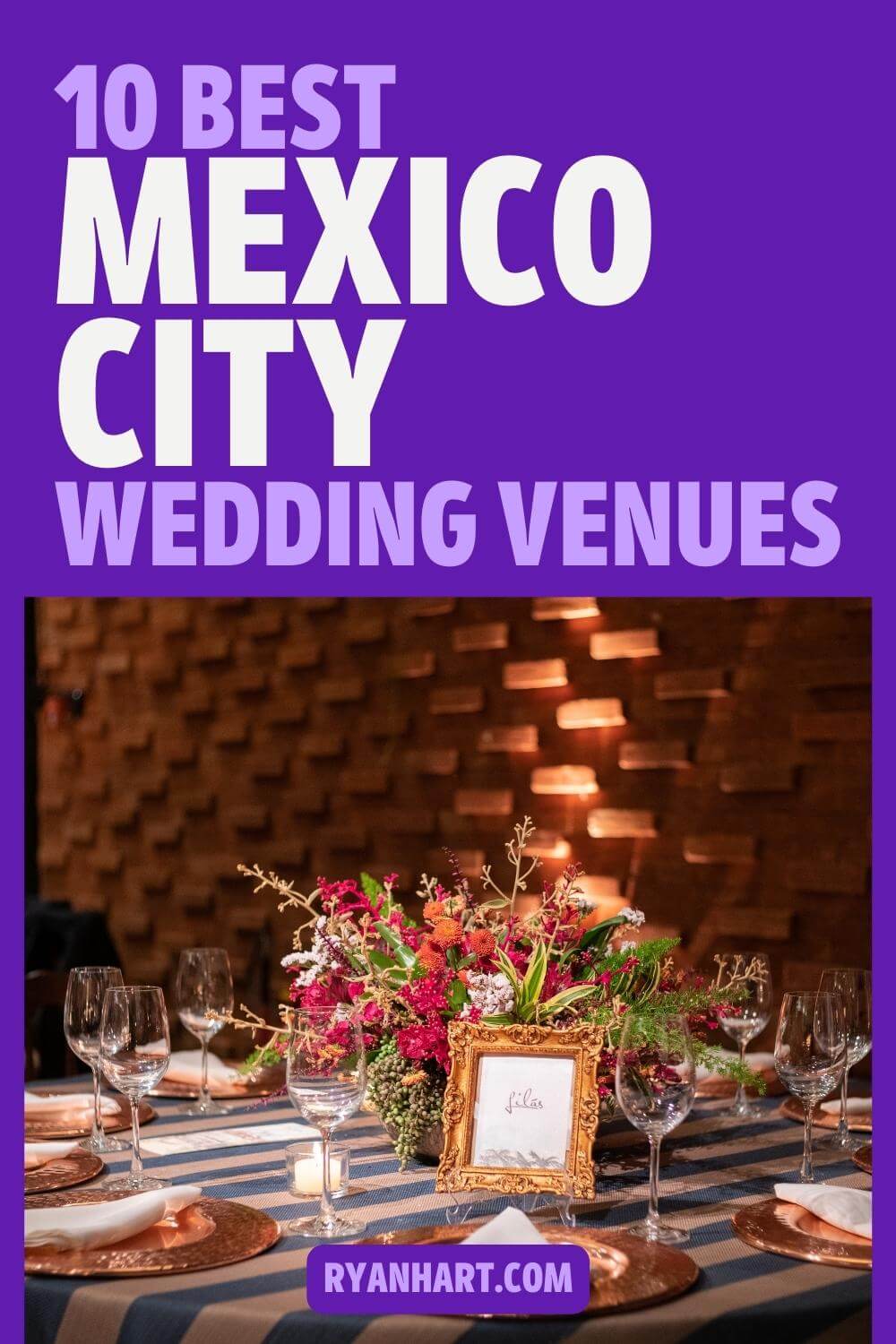 Mexico City offers a wide variety of wedding venues that are sure to impress. With its beautiful architecture, gorgeous views, and delicious food, there is something for everyone here. The city's rich culture and stunning architecture provide the perfect backdrop for a wedding, and with so many talented vendors, you can be sure that your special day will be a success.
Whether you're a local or a tourist, Mexico City has something to offer everyone. So why not make your wedding day even more special by hosting it in this vibrant and exciting city?
With its warm climate, friendly people, and delicious food, Mexico City is the perfect place to say "I do."