There is nothing quite like getting married in upstate New York. If you are eyeing the Rochester area for your wedding, you are in luck.
There are several unforgettable wedding venues in Rochester NY, but narrowing down your options to the best one can be a challenge.
You'll find that no matter which one you choose, the idyllic surroundings will make the perfect backdrop for your wedding photos.
These ten venues all have something unique to offer that you won't find at other wedding venues around the state. So, read on to learn our top ten picks for wedding venues in Rochester, NY.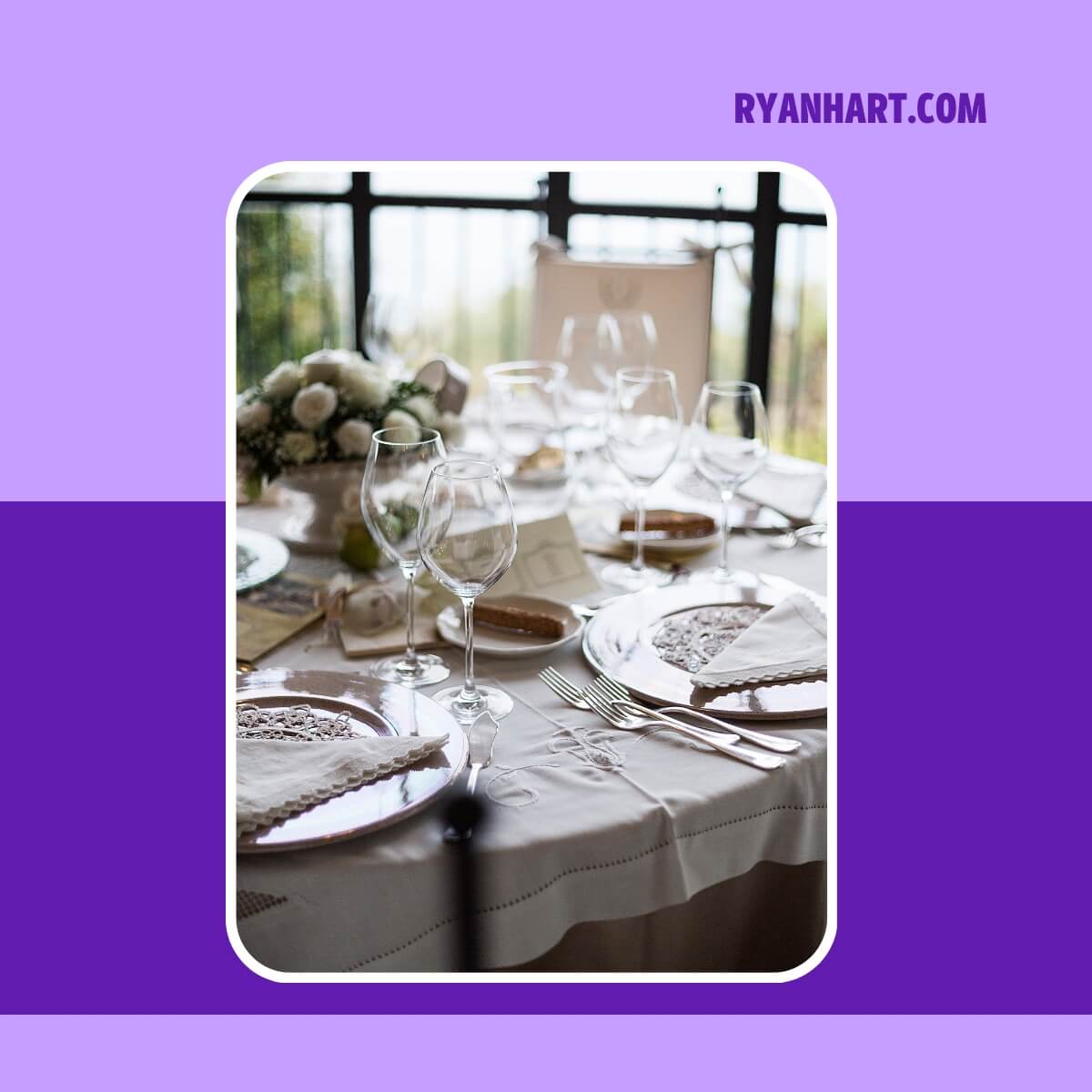 Where is the best place to get married in Rochester?
Here are the best wedding venues in Rochester, NY: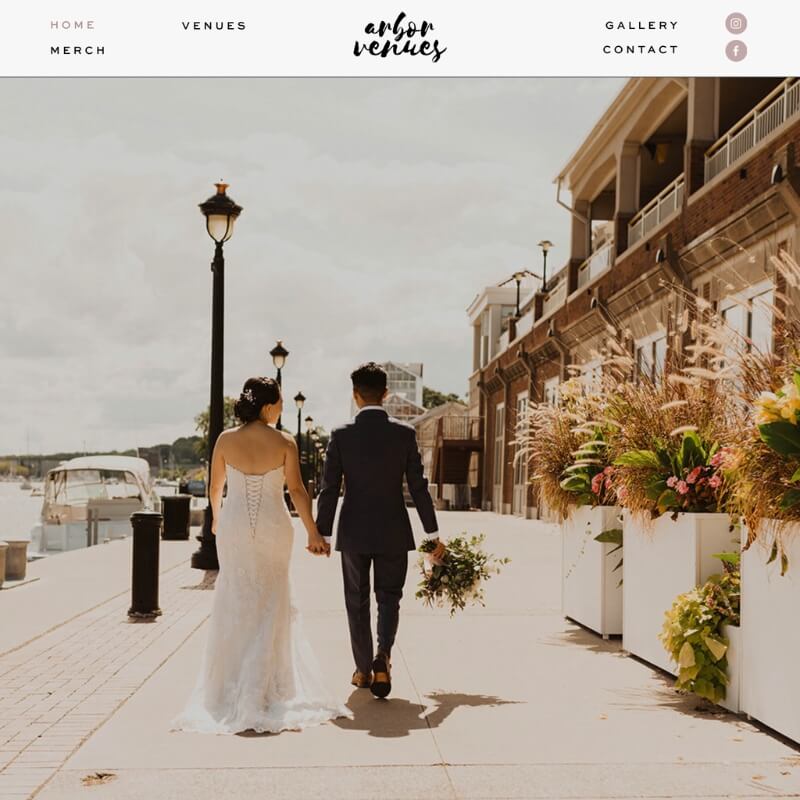 When you get married at The Arbor Loft, you have two choices for where to hold your ceremony.
One is at the Arbor Loft itself, located in Downtown Rochester. The other is the Arbor Port, which is the perfect venue for an outdoor wedding.
If you choose the Arbor Loft, you can have anywhere from 200 to 300 guests. However, if you plan on having a smaller wedding, the Arbor Loft can be adjusted to provide a small, cozy place to get married.
And when you choose this venue, you'll have access to the Pitkin Suite and the Union Lounge. If you decide on the Arbor Port, your wedding will overlook the river. If your guest list is large, you'll want to choose the port which can host between 300 and 500 guests.
What The Arbor Loft does best:
Whether you want an indoor or outdoor wedding, The Arbor Loft has everything you need to set the romantic mood for the day.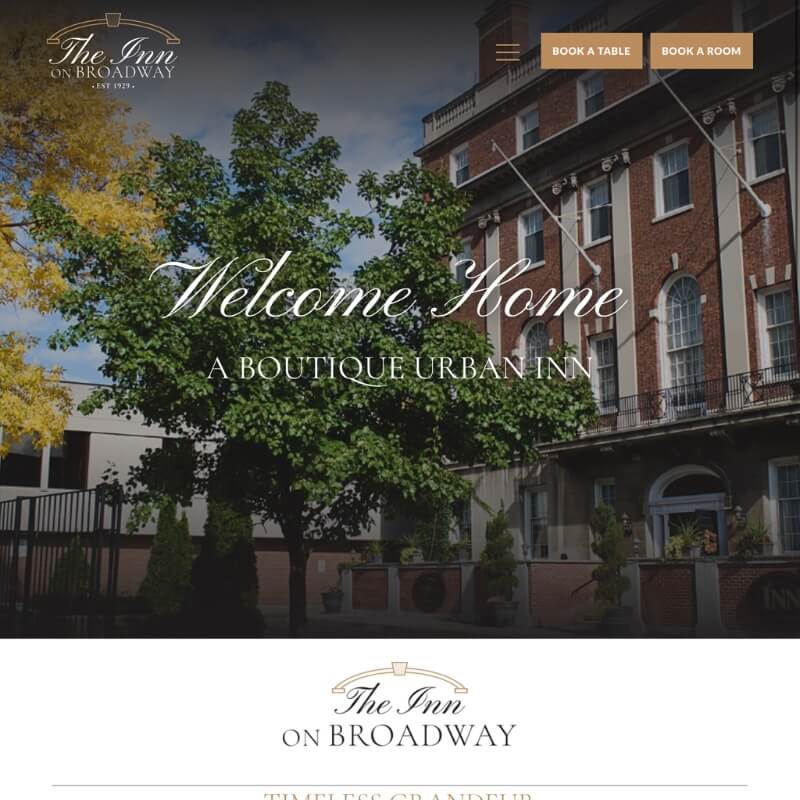 The Inn on Broadway is the perfect place to hold a high-end wedding. The venue offers multiple packages for your convenience. Its ballroom hosts weddings of up to 150 guests and has everything you could ever want for your ceremony and reception.
The ballroom has floor-to-ceiling windows, fireplaces, navy walls, and crystal chandeliers. It even features murals painted just for the inn.
What The Inn on Broadway does best:
Tournedos Bakery is located on-site at The Inn on Broadway, where they will work with you to create a customized wedding cake for your big day.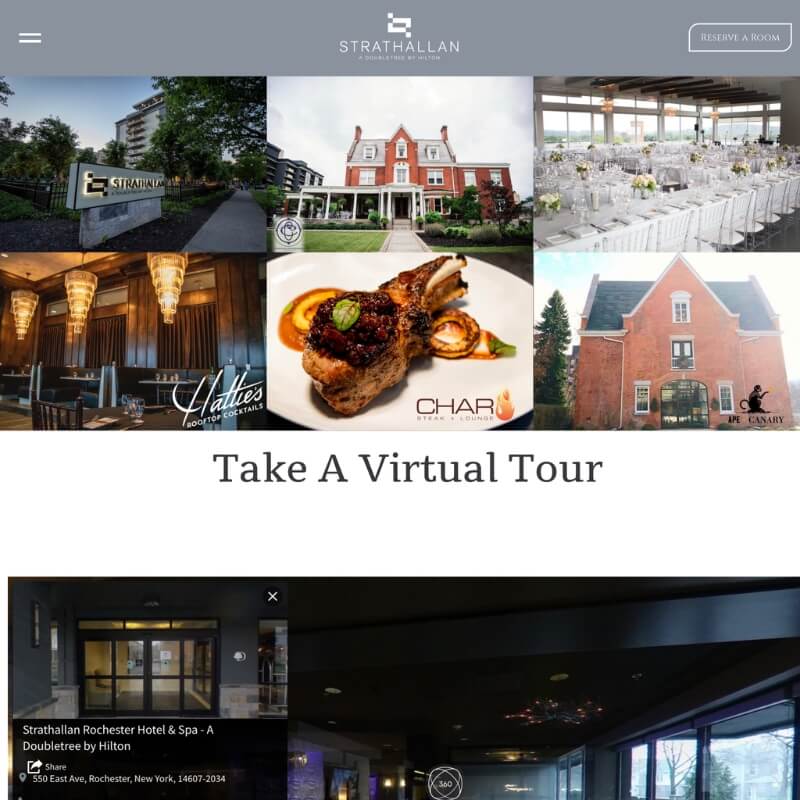 For ultimate comfort, consider hosting your wedding at The Strathallan Rochester Hotel & Spa.
The Cityview Ballroom provides you and your guests a 360-degree view of the city below. You'll be able to invite 240 guests for a sit-down wedding dinner, and you'll enjoy use of the wraparound terrace.
If you're looking to throw a smaller wedding, The Century Club of Rochester accommodates groups of up to 150. This Victorian mansion features a pair of spacious ballrooms.
But you can also choose to get married in the Strahallan Ballroom, which holds up to 120. And if you want an outdoor ceremony, you can use the East Avenue Patio & Century Club Garden.
What The Strathallan Rochester Hotel & Spa does best:
To relax and prepare for your big day, take a dip in the heated pool or spend time in the Ape + Canary Spa.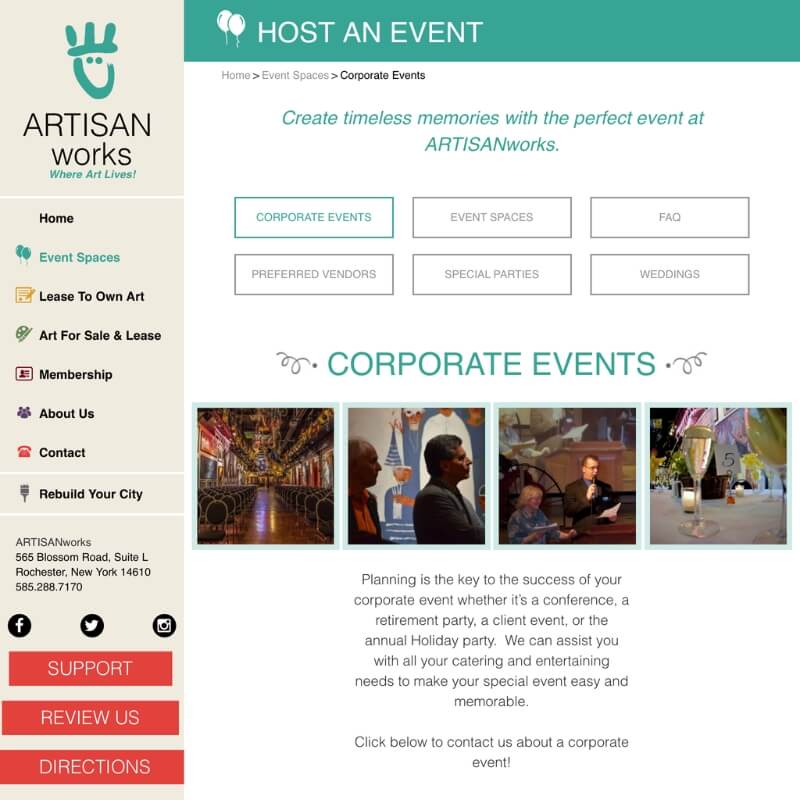 Artisan Works has a lot to offer if you are interested in a small wedding in an intimate setting. Small gatherings of up to 100 guests can use the Elizabeth Regional Galaxy.
To accommodate additional guests, you can also rent the Tap Room. But if your gathering is for 50 people or less, the perfect choice is the Rochester Tribute Room.
What Artisan Works does best:
There is no better location for a small, intimate wedding than Artisan Works. Far from your typical wedding venue, it's perfect for couples that want to keep their big day low-key.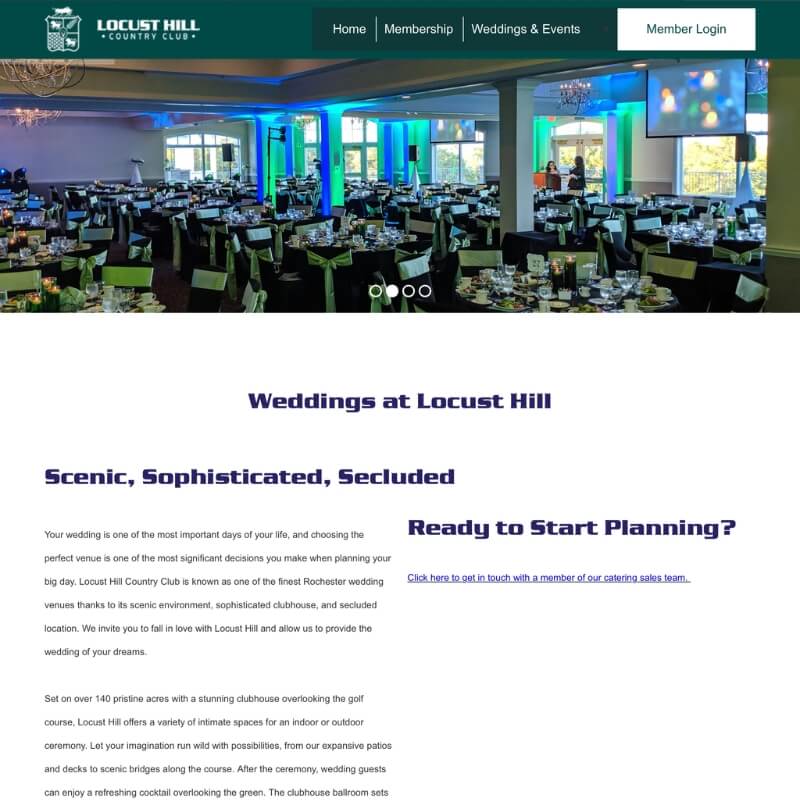 The Locust Hill Country Club lets you celebrate your big day in relative privacy. The venue's ballroom holds up to 400 guests. But the country club is also a popular location for outdoor weddings in Rochester.
And whether you get married indoors or outdoors, the venue provides a chef and many of the supplies you'll need for the reception.
What the Locust Hill Country Club does best:
With 140 acres, this spacious venue gives your guests plenty of room to relax and enjoy the beauty of being upstate.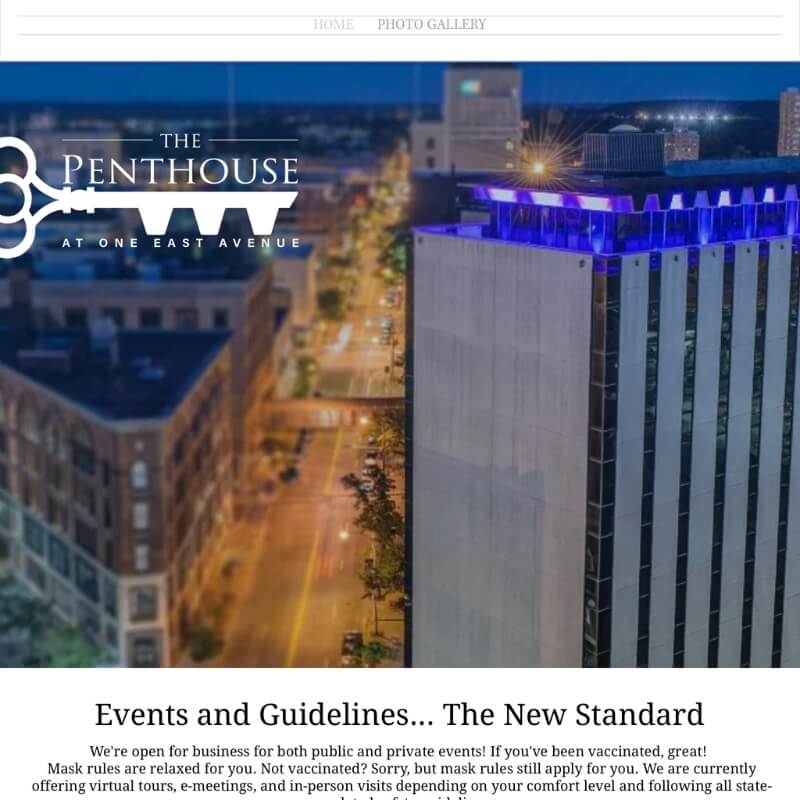 The Penthouse at One East Avenue is ideal for weddings with at least 50 guests. However, it is big enough to accommodate 150 to 200 guests, depending on whether you offer a sit-down dinner.
The dance floor holds up to 120 at once. When you book your wedding here, the venue is closed to non-guests. This is perfect if you want privacy on your wedding day. The venue even provides security for the day so everyone can celebrate safely.
What The Penthouse at One East Avenue does best:
The venue can provide all the vendors you need for the big day.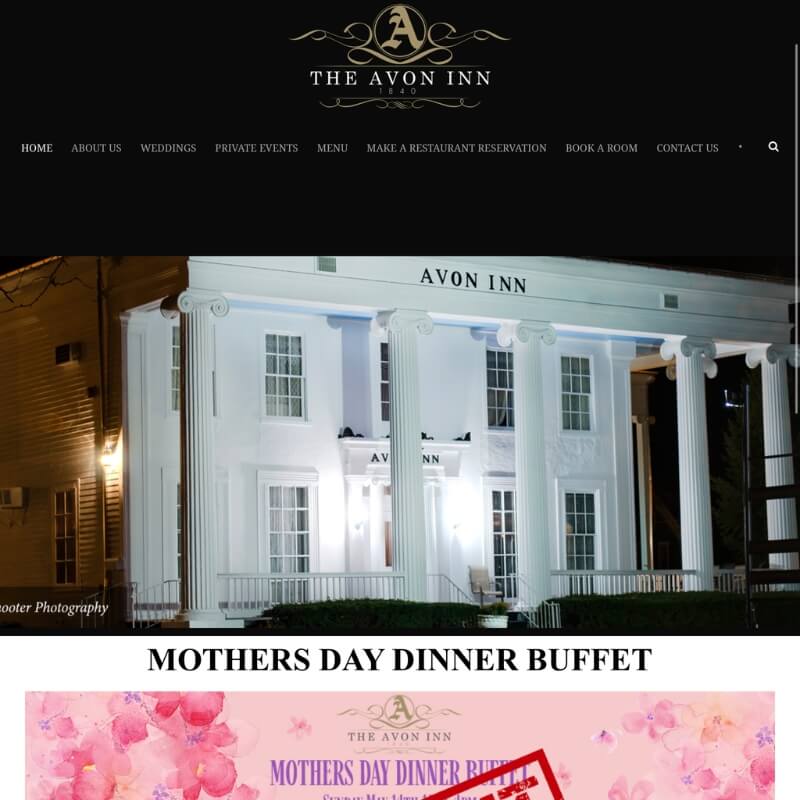 The Avon Inn is considered one of the most historic landmarks in Livingston County. Its ballroom is ideal for weddings with as many as 200 guests.
Consider renting the Inn exclusively for your wedding party and guests for complete privacy for your big day. There are 14 boutique rooms where guests or wedding party members can stay.
What The Avon Inn does best:
The ceremony and reception packages offer everything you need for a perfect wedding day.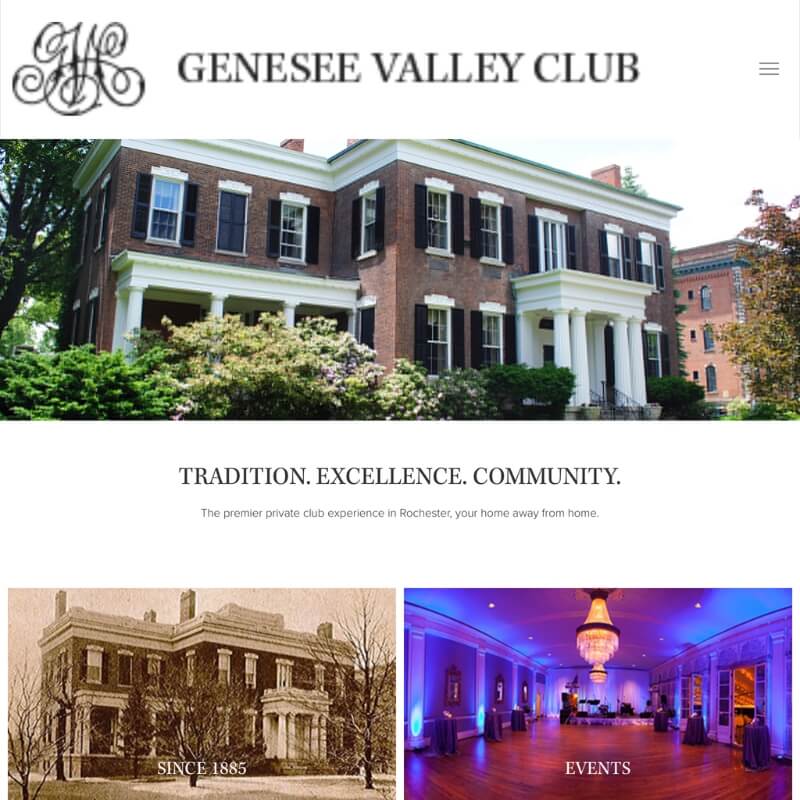 To get married at The Genesee Valley Club, you need to be a member or sponsored by someone who is. But if that's the case, you can have a beautiful ceremony and reception indoors or outdoors.
The venue can accommodate weddings with as many as 500 guests. If you have a small gathering of 50 guests or less, you can rent one of the smaller rooms at the club.
What The Genesee Valley Club does best:
With various rooms to choose from, you can have an intimate experience, regardless of the size of your wedding.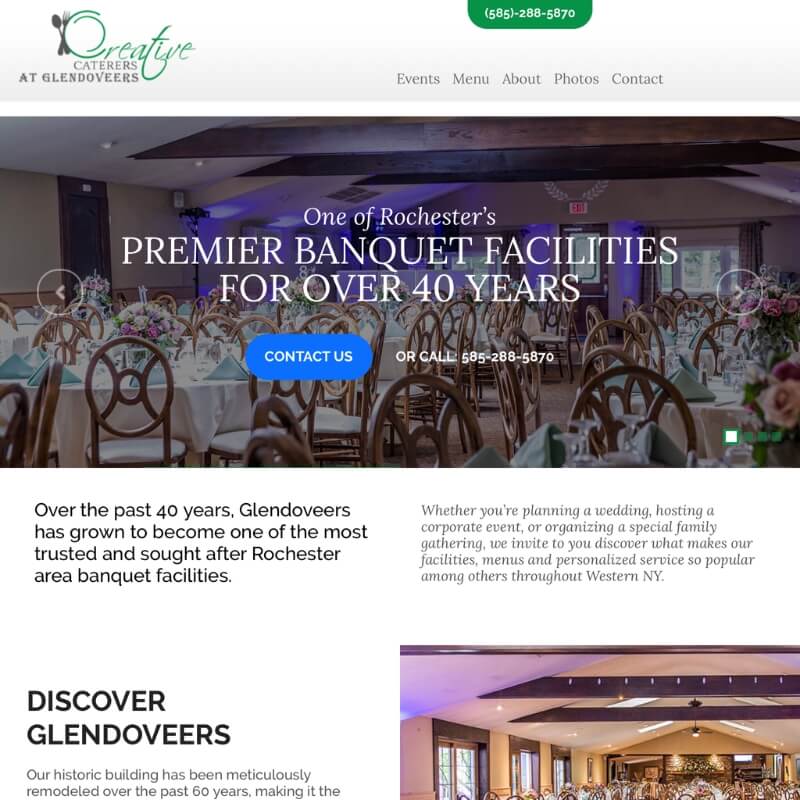 Glendoveers is a popular venue for both outdoor and indoor weddings and receptions. Its indoor banquet room can accommodate weddings of up to 200 guests.
No matter how many or how few guests you have, the in-house catering team will provide just the right amount of food and drinks.
What Glendoveers does best:
Glendoveers main building boasts 60 years' worth of history but has been updated with vaulted ceilings and skylights that let you enjoy the beauty of nature.
The Shadow Lake Golf & Racquet Club hosts indoor and outdoor weddings and receptions. Indoor receptions are held at The Clubhouse, which welcomes as many as 220 guests and provides a view of Shadow Lake.
The Garden Tent can seat up to 160 guests for an outdoor wedding. Your guests can see the lake and enjoy the large patio.
What Shadow Lake Golf & Racquet Club does best:
The Shadow Lake Golf & Racquet Club crew will take care of all your needs so you can relax and enjoy your day.
What types of wedding venues are available in Rochester?
Rochester, NY offers a variety of wedding venues, including ballrooms, barns, country clubs, parks, and historical venues. Each venue offers different amenities such as catering, decorations, and entertainment.
Couples can choose from a wide selection of wedding packages to meet their needs and budget. Depending on the selected venue, couples may also be able to customize their package with special touches such as unique centerpieces or a signature cocktail.
What are the restrictions regarding alcohol and music at weddings in Rochester?
Wedding venues in Rochester, NY, have different restrictions and policies for alcohol and music. Most venues follow state laws regarding alcohol, while music volume and time restrictions are put in place to respect local law enforcement regulations.
Additionally, many venues require couples to sign contracts or rental agreements that specify what is allowed and not allowed on the premises. It is important for couples to ask questions about these policies before booking a venue in order to ensure their wedding day is memorable for all the right reasons.
Can I have a wedding ceremony and reception in the same venue in Rochester?
Yes, many wedding venues in Rochester, NY, such as hotels, country clubs, and historical sites, offer spaces for both ceremonies and receptions. The venues typically offer different packages, so it's a good idea to compare and contrast the offerings in order to find the perfect fit. Many of these locations also provide catering services, decorations, and sound systems that can make any event memorable.
What is the best time of year to plan a wedding in Rochester?
The best time of the year to plan a wedding in Rochester, NY, is during the summer and fall seasons. With the comfortable weather and stunning scenery, the months of July, August, and September are the most popular.
Bottom Line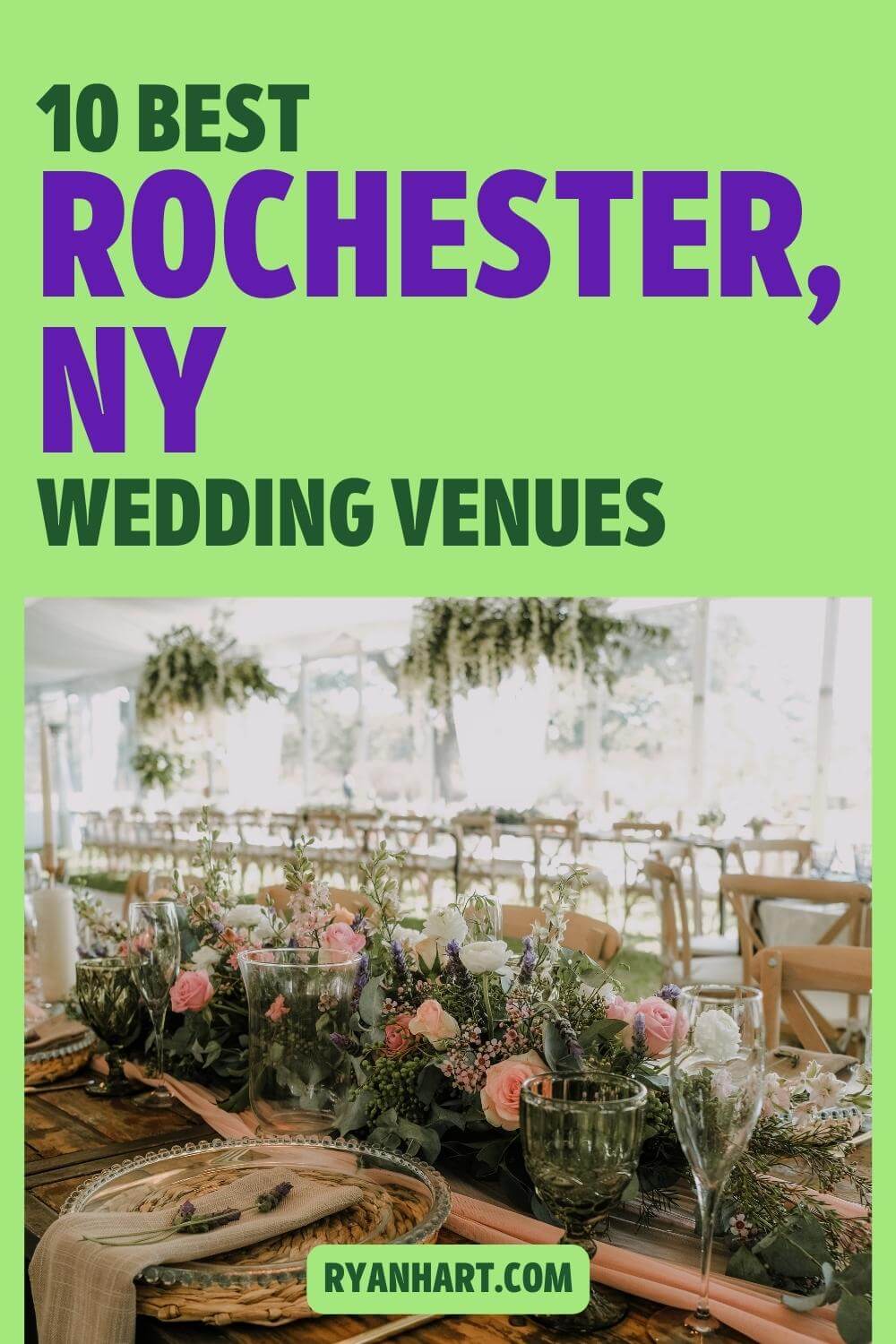 Rochester, NY offers a wide range of wonderful wedding venues that cater to every couple's unique style and vision. From historic mansions to modern rooftop spaces, you'll find the perfect setting to make your wedding day truly unforgettable.
As you explore the various options, remember to consider factors like your wedding theme, the number of guests you plan to invite, and your budget. And, most importantly, trust your instincts and choose a venue that feels just right for you and your partner.
With careful planning and a little creativity, your Rochester wedding will be a magical day filled with love, laughter, and memories to cherish forever.