Getting married in Charleston provides a combination of southern charm, historic elegance, and breathtaking views.
From plantations lined with Spanish moss to beautiful beachfront resorts, these wedding venues are truly unmatched in their allure. But, with so many great places to pick from, finding the best one can be pretty tricky.
That's why we put together this list of the best Charleston wedding venues, to help you find the perfect spot for your special day.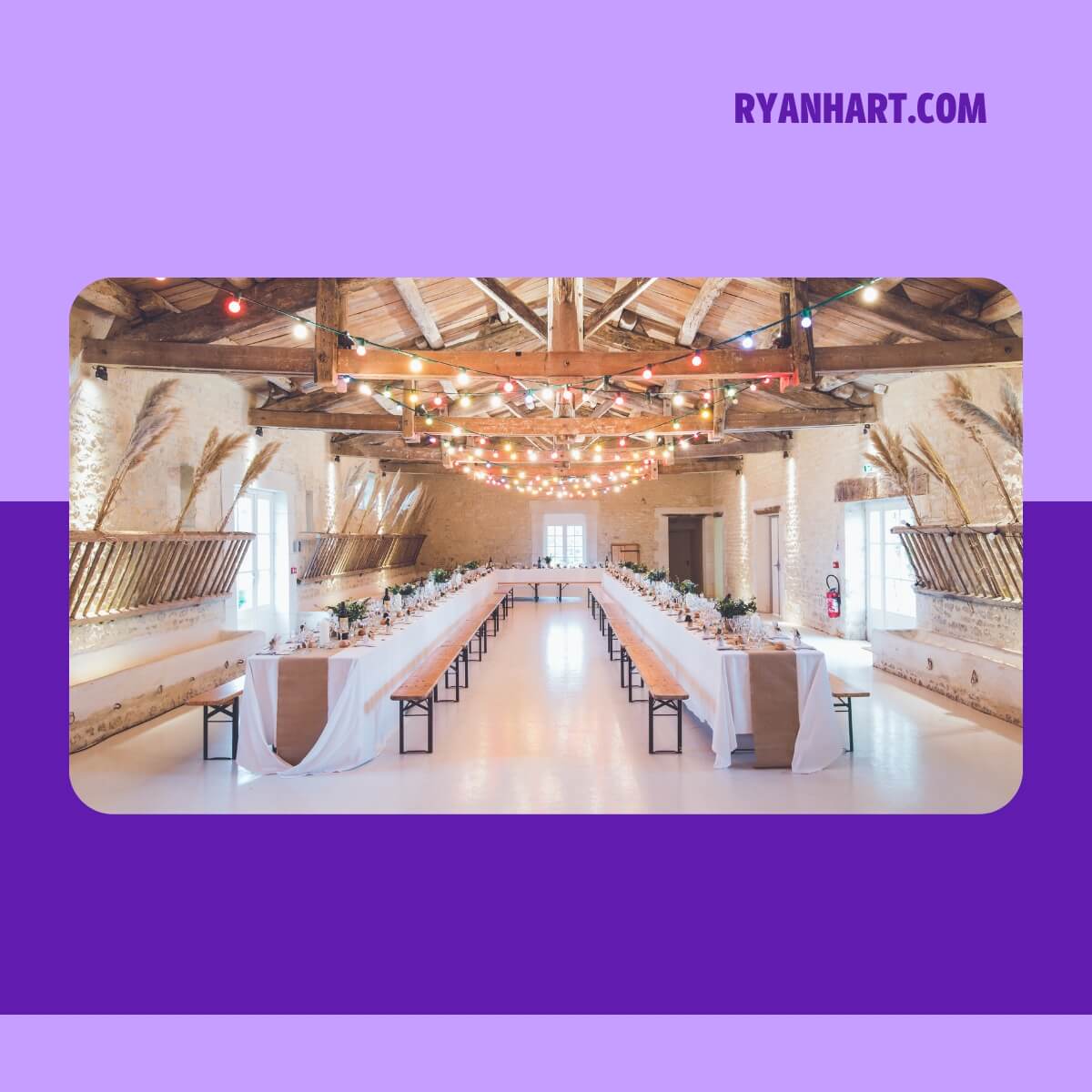 Where is the best place to get married in Charleston
There are a handful of high-quality wedding venues in Charleston to choose from. Here are the best Charleston wedding venues: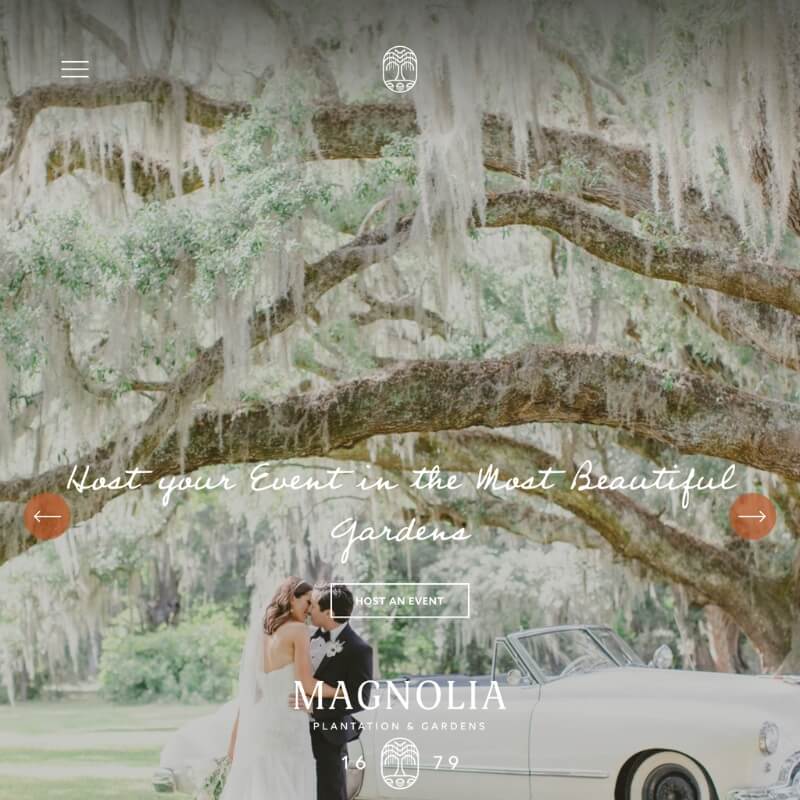 One of the most popular Charleston wedding venues is the Magnolia Plantation and Gardens. You can hold your ceremony in the Carriage House, the Piazza, and the Live Oak Pavilion, of which the latter two host outdoor weddings all year long.
However, the Carriage House is just as magical as any outdoor wedding venue. Carriage House is the perfect choice if you want your ceremony inside and your reception outside.
Your reception will be furnished with a wooden bar, firepit, and patio where you can relax with your guests.
What Magnolia Plantation and Gardens does best:
To enjoy your stay in comfort and style, be sure to book the onsite bridal suite.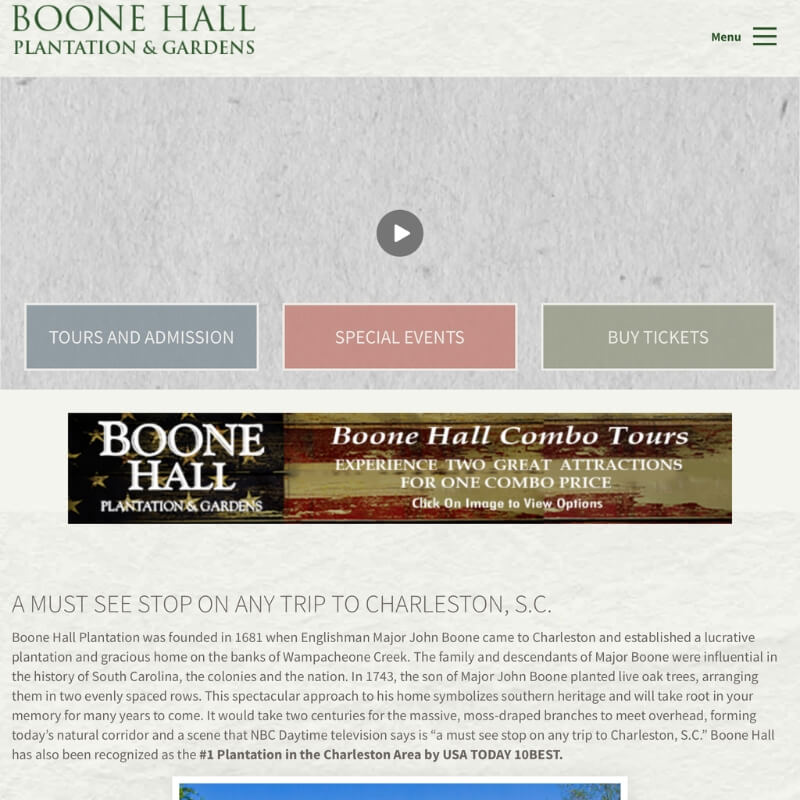 The Boone Hall Plantation gives you plenty of options for your wedding venue. Your ceremony could be on the plantation's front or back lawn, or even the patio area, perfect for smaller weddings.
Intimate wedding ceremonies are also often held at the Cotton Dock House. When you get married on the Dock, you'll have a view of Wamponcheeoone Creek. Indoor weddings can be held by a roaring fireplace.
What Boone Hall Plantation does best
To find out what your partner thinks of Boone Hall Plantation before wedding planning begins, take advantage of the proposal package. This package lets you have an intimate picnic with a complimentary bottle of champagne to propose in style.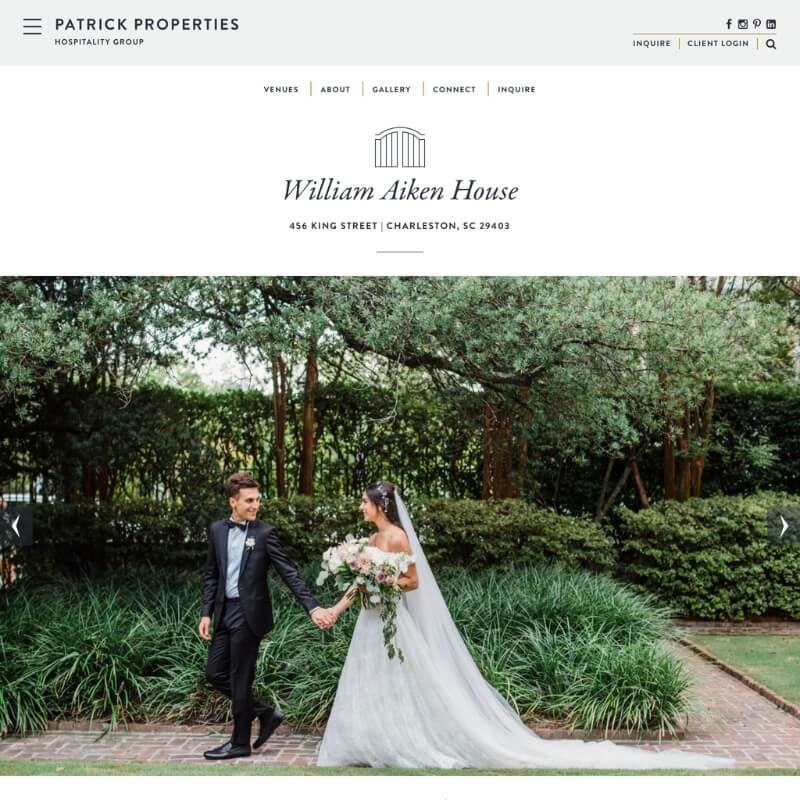 You can't go wrong with the William Aiken House for an elegant, sophisticated wedding. Ceremonies and receptions are often held in the courtyards and private gardens.
But indoor weddings can be held in ballrooms on this historic landmark house's first or second floor. Weddings at the William Aiken House can accommodate as many as 500 guests.
What William Aiken House does best
To stay in the lap of luxury, you can book one of the guest suites in the Carriage House, which boasts Gothic architecture and decor.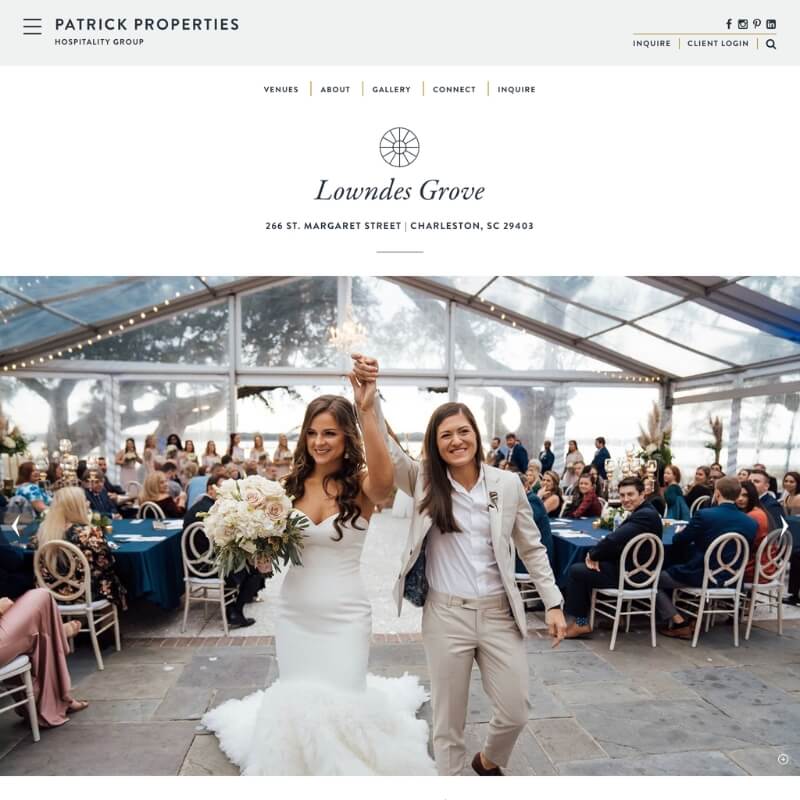 When you get married on the grounds of the Lowndes Grove Plantation, you'll have a view of the Ashley River. The Grand Lawn is flanked by the Main House, serving as a backdrop for countless weddings.
The venue boasts a 750-foot piazza looking out over the river and providing an unforgettable view on your wedding day. The portico, enclosed by glass, is the perfect addition to your wedding plans.
What Lowndes Grove Plantation does best:
If privacy is important to you, Lowndes Grove Plantation is the ideal location for your wedding, as the grounds are never open to the public.
Middleton Place is known for hosting outdoor weddings in Charleston. Ceremonies are held on Parterre and Butterfly Lakes. The lakes got their names because together, they form what looks like a set of butterfly wings.
They stretch from Middleton Place to Ashley River. Receptions are held at The Pavilion, where you'll have an amazing view of the House Museum and the Greensward.
What Middleton Place does best:
Book a stay at the nearby 21 East Battery Bed & Breakfast to get the most out of your wedding.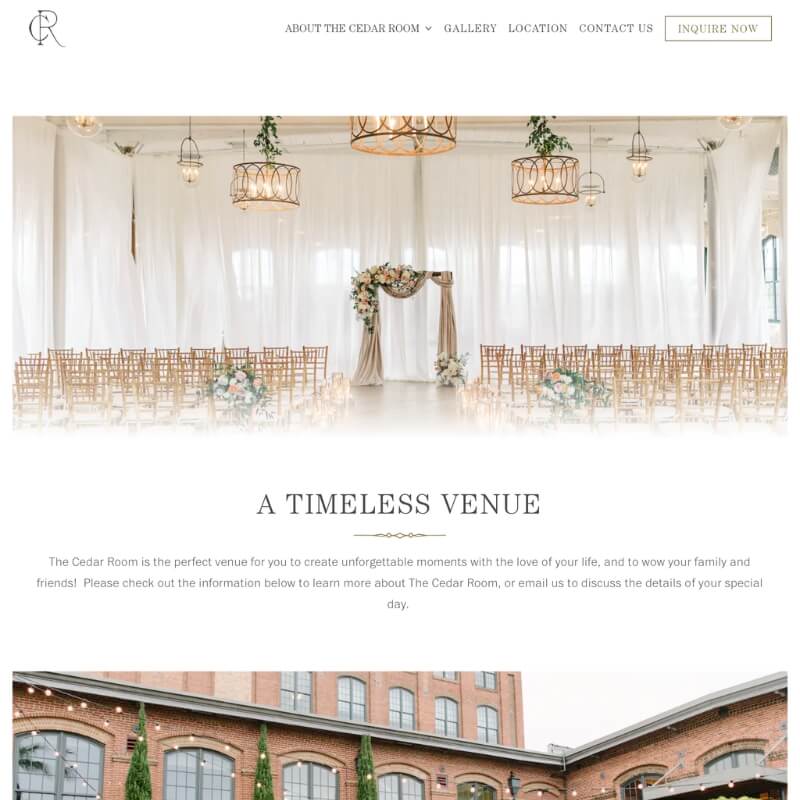 For the bride or groom that appreciates a high-quality cigar, the best place to get married is at The Cedar Room at the Cigar Factory. Your ceremony would be in The Cedar Room, while most receptions are in the courtyard.
When you rent The Cedar Room, it comes with automatic access to the courtyard, a built-in bar, and a bridal suite.
What The Cedar Room at the Cigar Factory does best:
If you want a rustic feel for your wedding, The Cedar Room at the Cigar Factory is the perfect choice. The room's floor-to-ceiling windows offer a view of the Arthur Ravenel Jr. Bridge.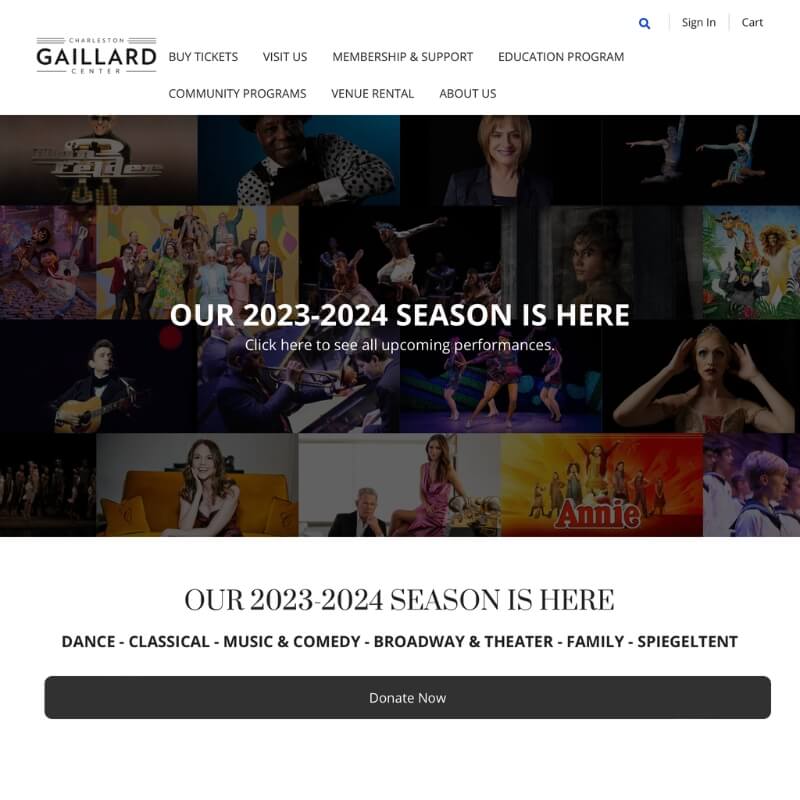 The Charleston Gaillard Center boasts many different locations where you can have an indoor or outdoor wedding. Indoor weddings are held in one of the center's many ballrooms or lobbies.
Meanwhile, the Terrace Lawn hosts outdoor wedding ceremonies. The Gaillard Center can accommodate weddings with anywhere from 15 to 1500 guests.
What Charleston Gaillard Center does best:
The onsite catering services at the Gaillard Center are some of the best Charleston offers.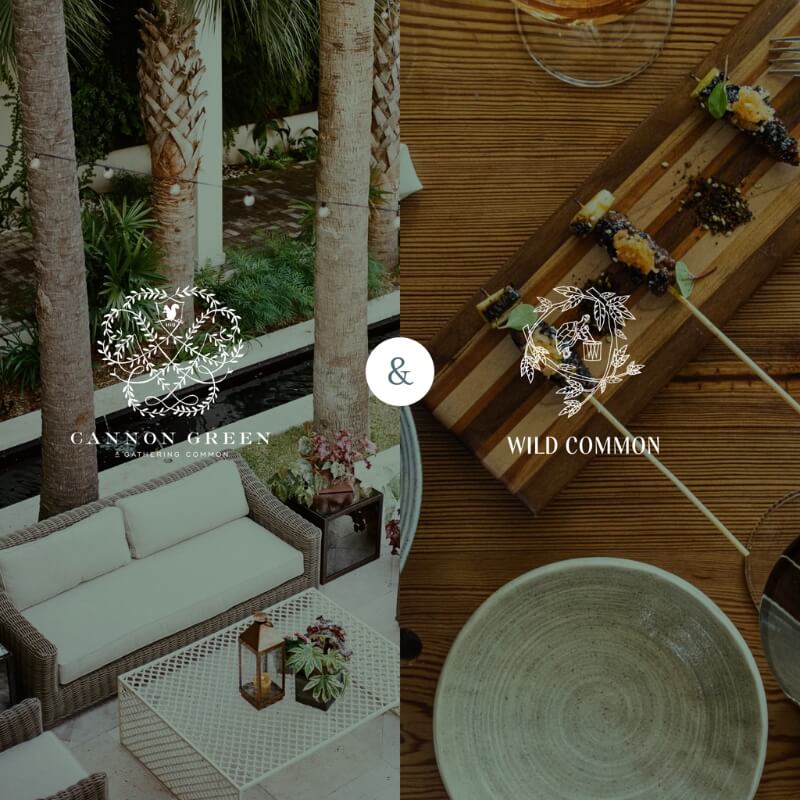 Cannon Green is an idyllic place to get married and prides itself on being trendy and glamorous. The venue's extremely popular wedding package is suited for as many as 125 guests.
The package includes a ceremony and reception in The Courtyard and the Trolly Room.
Outdoor heaters and lanterns can be set up for any ceremony or reception. In addition, your guests will have access to lounge seating, high-quality wooden chairs, and a portable bar.
What Cannon Green does best:
Dinner tastings and wine pairings are offered to every couple planning a wedding at Cannon Green.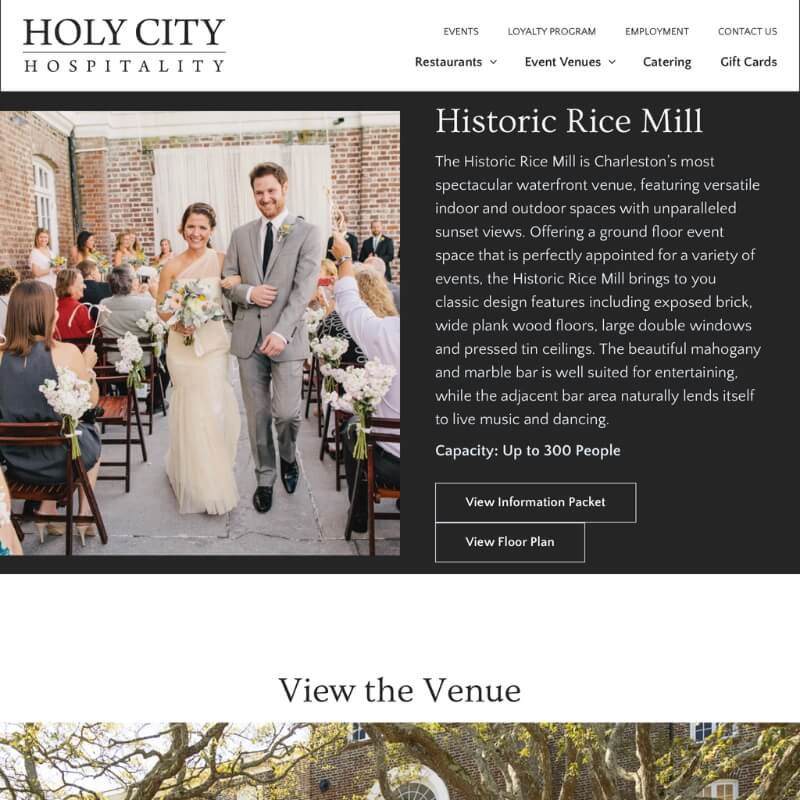 If you've always dreamed of a waterfront wedding, the perfect venue in Charleston is The Historic Rice Mill. You'll have a fantastic view of the sunset, no matter where on the property you get married.
The venue's two bars provide a place to socialize with your guests and a place where everyone can cut loose and dance to their heart's content.
What The Historic Rice Mill does best:
You and your guests will enjoy some of the best dining in the state when you hold your wedding at The Historic Rice Mill.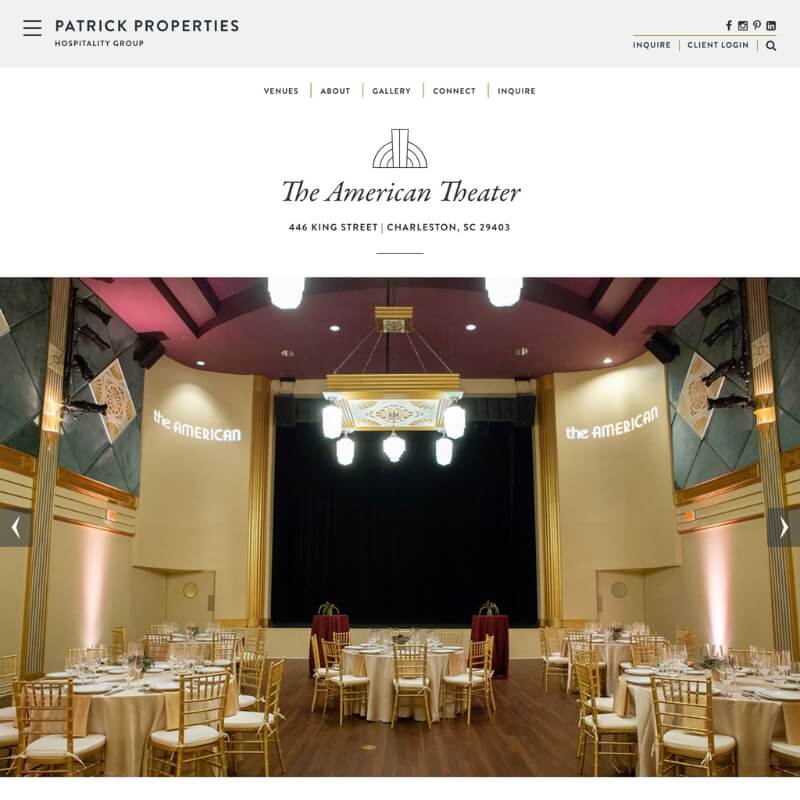 If you appreciate art deco, you'll want to have your wedding at The American Theater. The ballroom is luxurious and includes an entertainment stage, which you can use for your ceremony, reception, or both.
The huge lobby can be the perfect place to hold a cocktail hour, and the venue also offers a small lounge and bar, so you and your guests can relax in private.
What The American Theater does best:
With five upscale venues to choose from, The American Theater can accommodate small and large weddings.
What types of wedding venues are available in Charleston?
Charleston offers a wide range of wedding venues to choose from, including historic homes, plantations, ballrooms, and beach properties. Each offers a unique atmosphere that allows couples to select the perfect venue that matches their vision for their special day.
Charleston has something to offer if you are looking for a rustic, vintage-inspired venue or a modern, contemporary setting. Each wedding venue offers special accommodations and services that make the day seamless and stress-free.
From catering and decorations to music and lighting packages, each wedding venue provides an all-inclusive experience. With so many options, couples can design the wedding of their dreams in Charleston!
Can I have my ceremony and reception at the same Charleston wedding venue?
Yes, many Charleston wedding venues offer both ceremony and reception spaces. This is convenient for couples and guests, as it eliminates the need for transportation between locations.
When researching venues, be sure to ask if they provide separate areas for the ceremony and reception or if a single space will be used for both. Knowing this ahead of time can help you plan accordingly. Additionally, inquire about the venue's decorations and noise levels policies so that your ceremony and reception can be as special as you imagined.
What is the average cost of a Charleston wedding venue?
The cost of Charleston wedding venues varies significantly based on factors such as location, guest capacity, and the services provided.
Generally, you can expect to spend anywhere from $3,000 to $15,000 for a venue rental. This price often includes basic amenities like tables, chairs, and linens. Keep in mind that catering, floral arrangements, and additional services are typically not included in the venue rental price.
When it comes to selecting a wedding venue, you should also consider the time of year, as prices can be higher in peak months such as May and June.
Additionally, some venues offer discounts for weekday weddings or off-season ceremonies. By doing your research and being mindful of your budget, you can find an amazing Charleston wedding venue that fits your needs.
How far in advance should I book my Charleston wedding venue?
Charleston is a popular wedding destination, so booking your venue at least 12-18 months in advance is recommended. This ensures that you have a better chance of securing your desired date and location.
If you're planning a wedding during peak season (April-May and September-October), you may need to book even further in advance. It's also a good idea to book your venue as soon as possible after you pick your wedding date so that you can begin planning the rest of your big day.
When booking your Charleston wedding venue, make sure to budget for any additional fees such as rental deposits, cleaning services, and overtime charges.
Bottom Line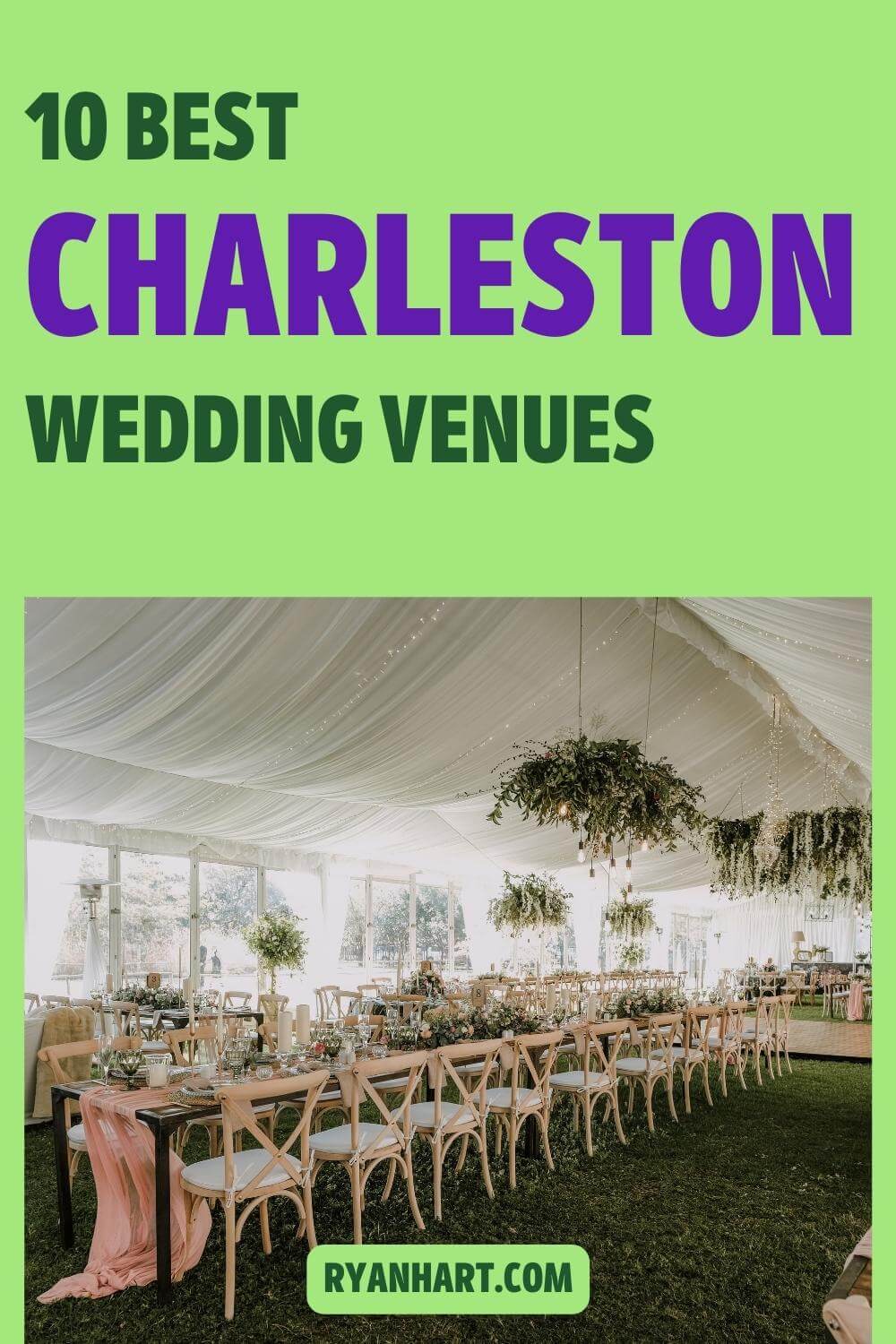 Charleston offers various stunning wedding venues catering to different tastes and aesthetics. Couples have plenty of unique options to choose from, whether they're looking for a historic venue or a beachfront property.
With an average wedding cost ranging from $15,000 to $50,000, couples can get their dream wedding without necessarily breaking the bank.
Guests can expect to experience a welcoming Charleston culture, rich history, and friendly attitudes when attending wedding celebrations here. The city of Charleston prides itself on its southern hospitality and providing excellent service to the couple and their guests.
To make the planning process easier, you should thoroughly research venue options before deciding. You should also consider the type of atmosphere you want, the number of guests you intend to invite, what services you need, and more.
Don't forget to look into all the festivities that Charleston has to offer before and after the wedding day. Ultimately, choosing a Charleston wedding venue is an investment in a lifetime of memories.