Puerto Vallarta is a beautiful setting for a destination wedding, with a wide variety of venues to choose from, like white sand beaches and fancy resorts.
But, choosing the perfect venue for your wedding day can be tough with so many options. That's why we've picked a few of the best places that will make your wedding day special and easy to plan.
Keep reading to discover the best Puerto Vallarta wedding venues.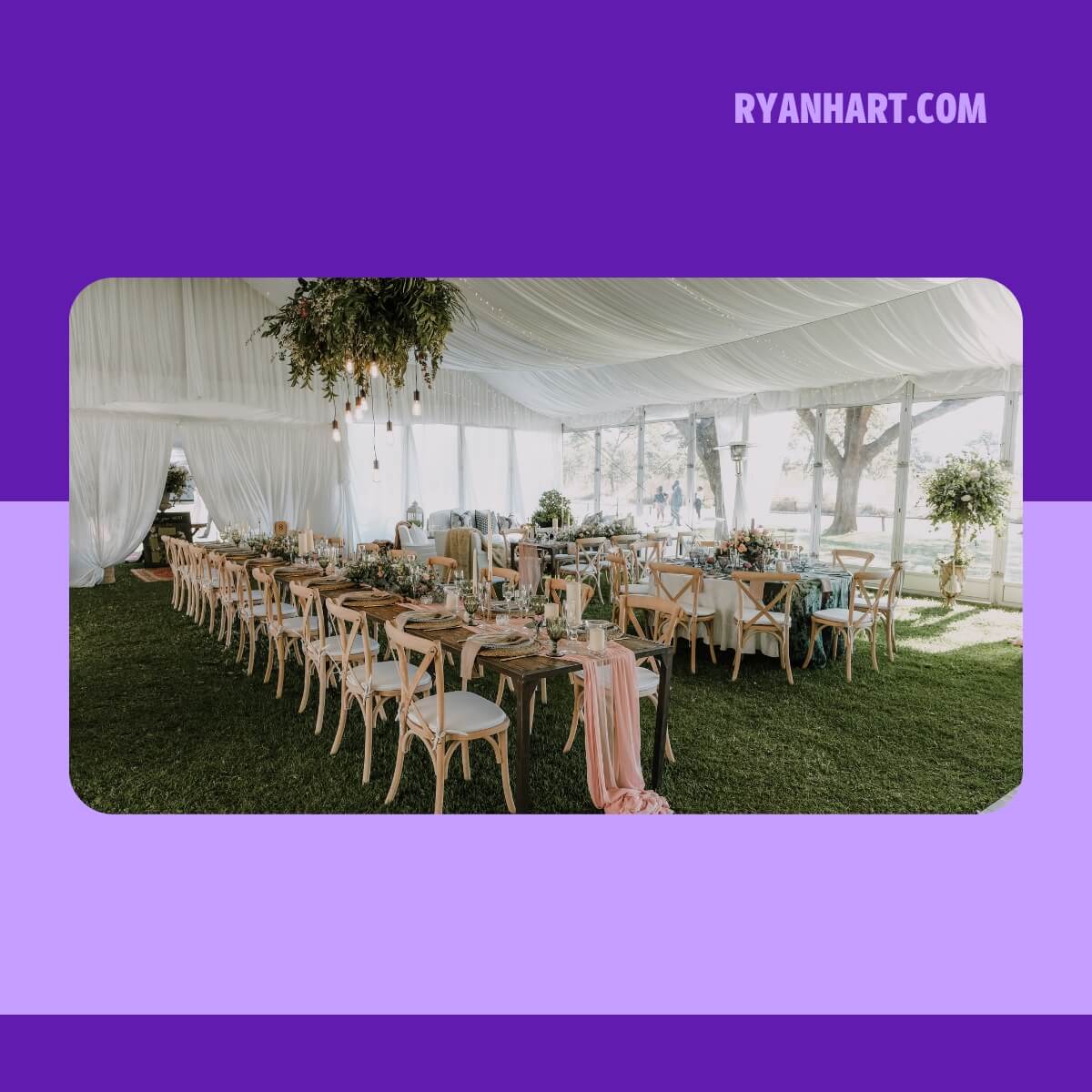 Where is the best place to get married in Puerto Vallarta?
Here are the best Puerto Vallarta wedding venues: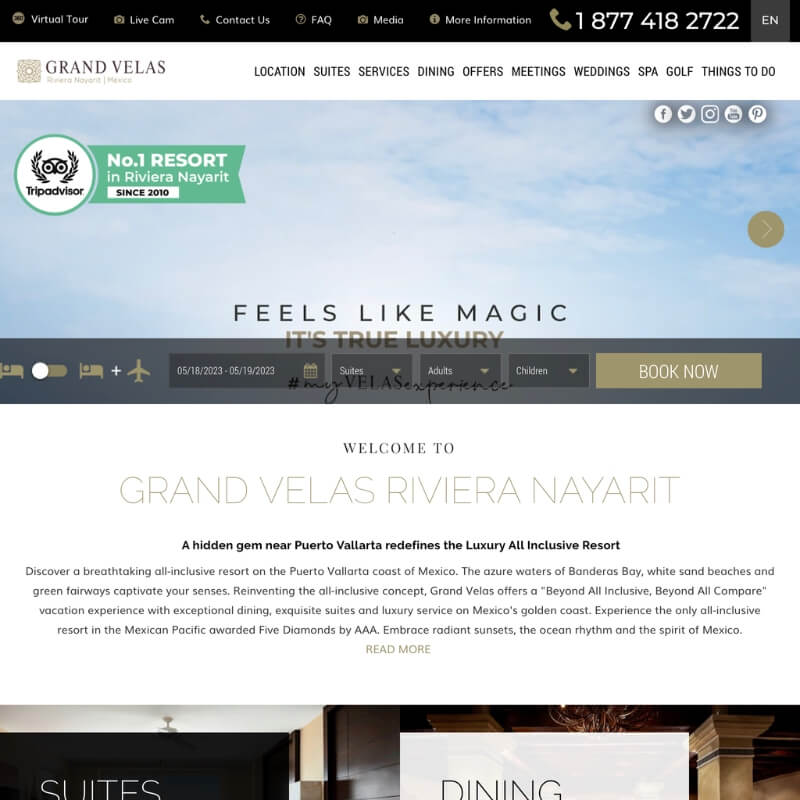 Whether you have your heart set on an indoor or outdoor ceremony, Grand Velas Riviera Nayarit is one of the best all-inclusive Puerto Vallarta wedding venues for couples.
Outdoor ceremonies can be held on the beach gazebo or in the resort's garden. Indoor ceremonies are held in its ballroom.
Services offered to couples getting married include a cocktail-style reception with a three-course menu and an international bar.
What we like best:
Your wedding package includes the services of a minister, the bouquet and boutonnieres, and a wedding cake.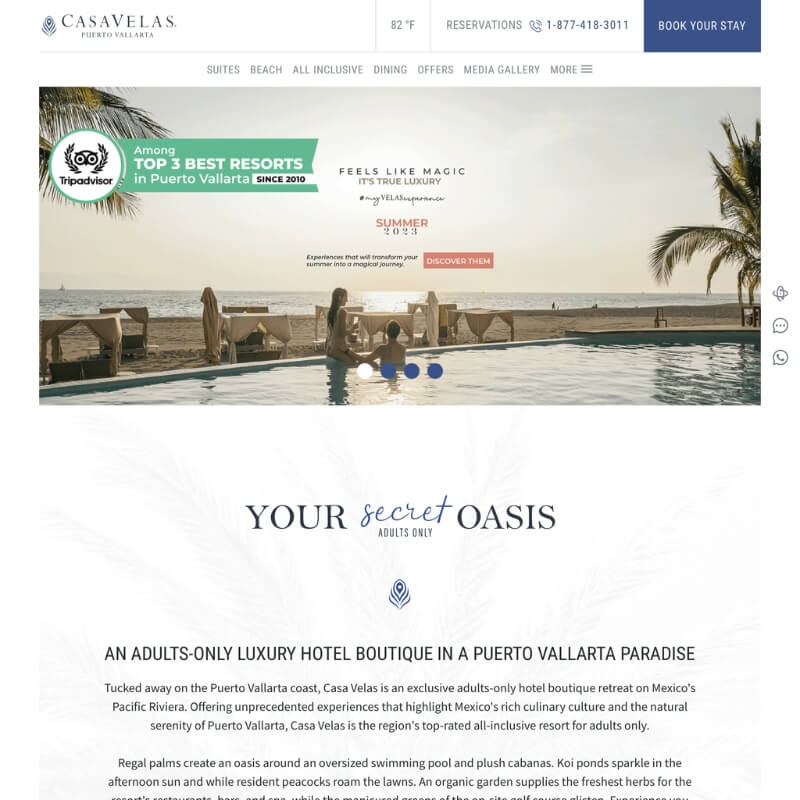 You have a few options for your ceremony when you get married at Casa Velas. If you prefer an indoor wedding, they are hosted in the ballroom, which holds between 200 and 350 people.
But if you'd rather get married outdoors, choose from the Tau Beach Club, Botanical or Golf Gardens, and the pool terrace.
And while you're there, be sure to purchase the Couples Golf and Spa package. It includes complimentary transportation to and from the course, access to a golf cart, and a 50-minute couples' massage.
What we like best:
The resort is limited to guests 18 and over, so as long as no children are in your party, this is the ideal venue for a destination wedding.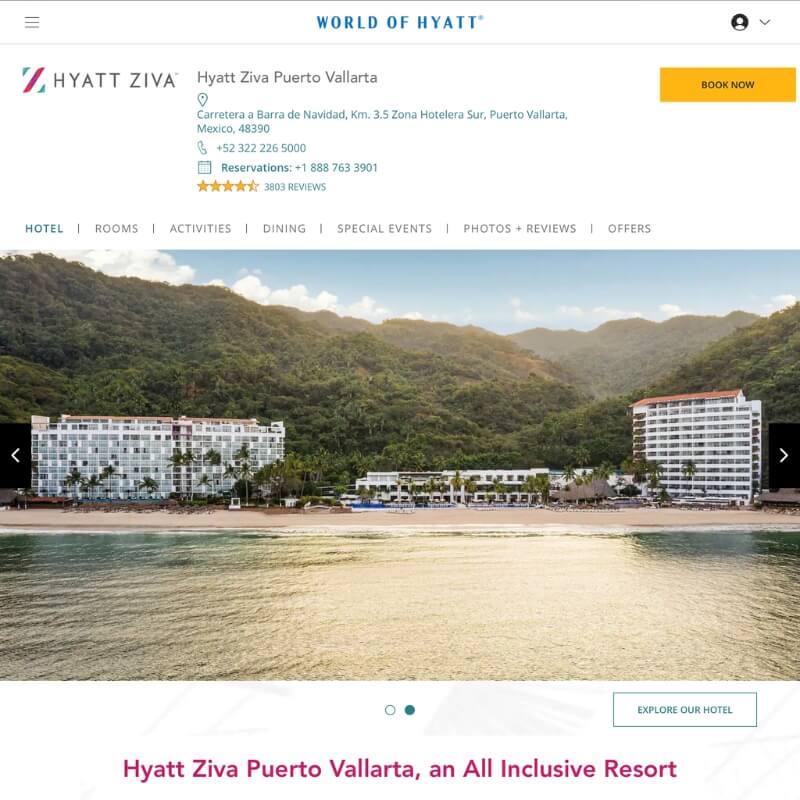 Another ideal destination wedding venue is the Hyatt Ziva Puerto Vallarta. Aside from being only a half-hour drive from the airport, it also offers some fantastic packages for couples getting married.
The Intimate Elegance package accommodates you, your fiance, and as many as ten guests. The Lavish & Opulent package covers couples with up to 20 guests.
As an added bonus, this package gets you a complimentary one-night stay if you return for your first wedding anniversary.
What we like best:
The Hyatt concierge service lets you sit at home and plan all the most important parts of your stay in advance.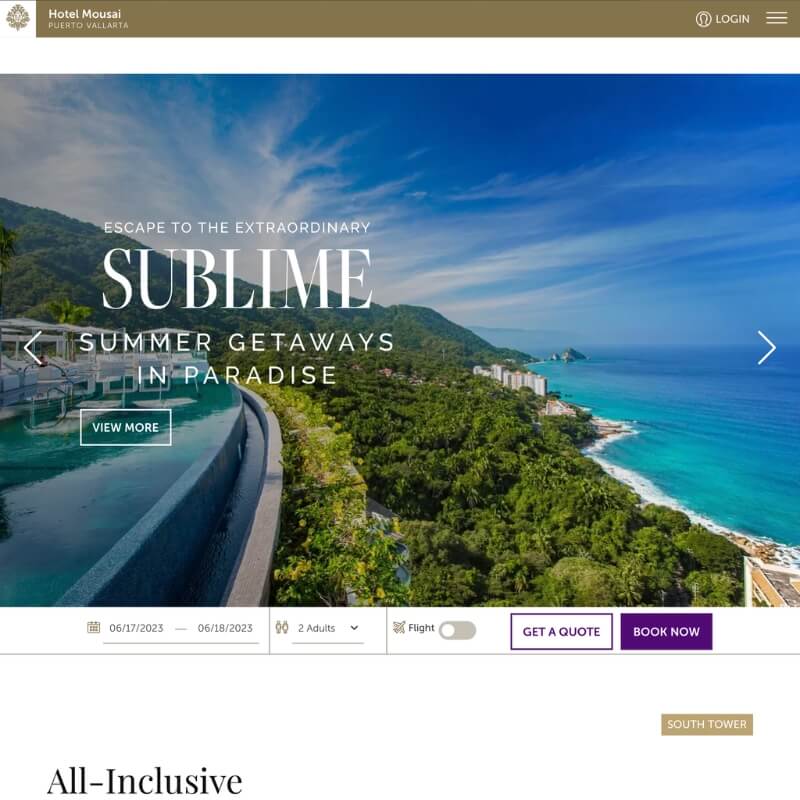 When you want the best of the best for your wedding day, be sure to book the Hotel Mousai. The hotel offers far more possible locations for your wedding than almost any other resort in Mexico.
Your choices include the Tierra Luna Terrace, Plazoleta, the Red Room, and La Sierra, among others. You can also choose between three ceremony packages and three reception packages.
What we like best:
The remote location of this hotel means that even outdoor weddings are always quiet and peaceful, in keeping with Mexican tradition.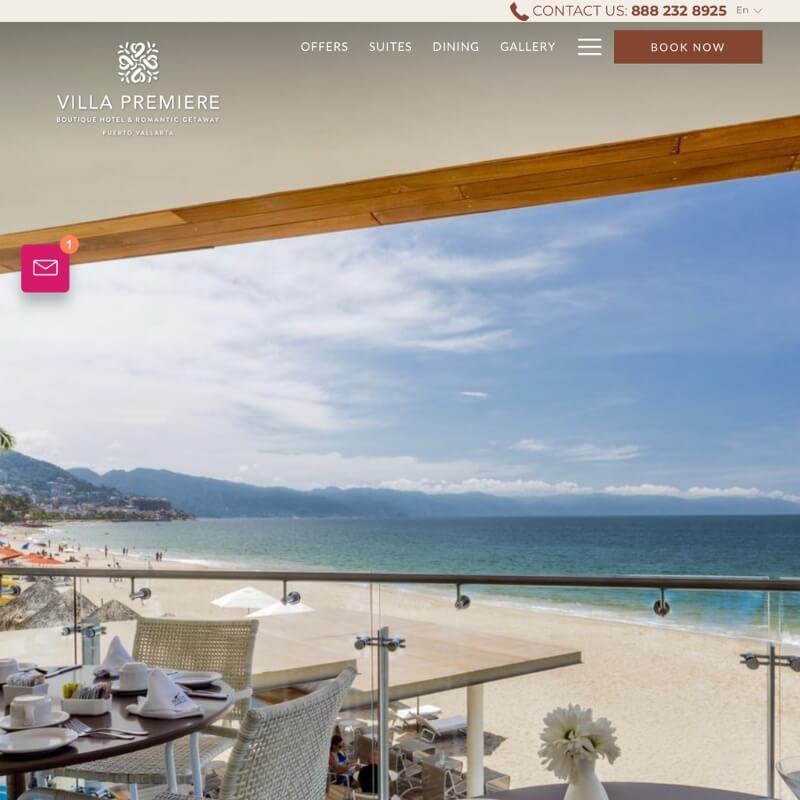 Villa Premiere Boutique Hotel & Romantic Getaway was designed with weddings in mind. You can choose between the Sapphire and the Diamond Ceremony.
The Sapphire Ceremony includes up to 40 wedding guests, and the Diamond Ceremony includes up to 50.
Both ceremonies include a three-course meal, but the Sapphire Ceremony gets you a four-hour open bar, while the Diamond Ceremony gets you a five-hour open bar.
What we like best:
Many Catholic couples choose Villa Premiere Boutique Hotel & Romantic Getaway and have their ceremony at Our Lady of Guadalupe Parish.
Villa Premiere Boutique Hotel & Romantic Getaway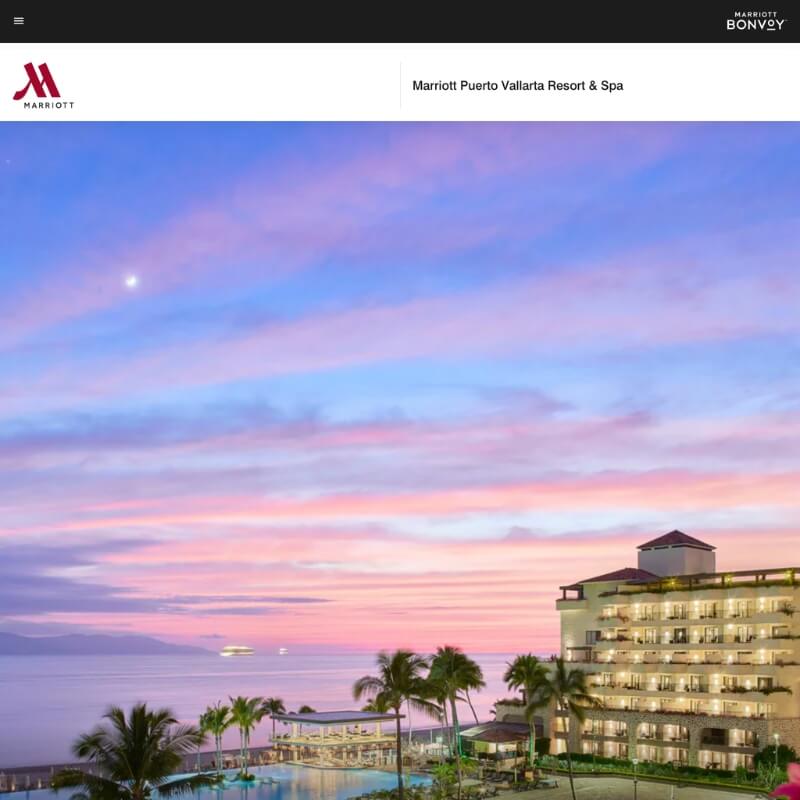 For an epic wedding ceremony, consider the Marriott Puerto Vallarta Resort and Spa. It regularly hosts weddings for up to 700 guests.
In addition, the hotel provides catering and wedding planning services, so you can sit back, relax, and enjoy your big day.
What we like best:
The staff is trained to plan almost any type of wedding, including military and ethnic ceremonies.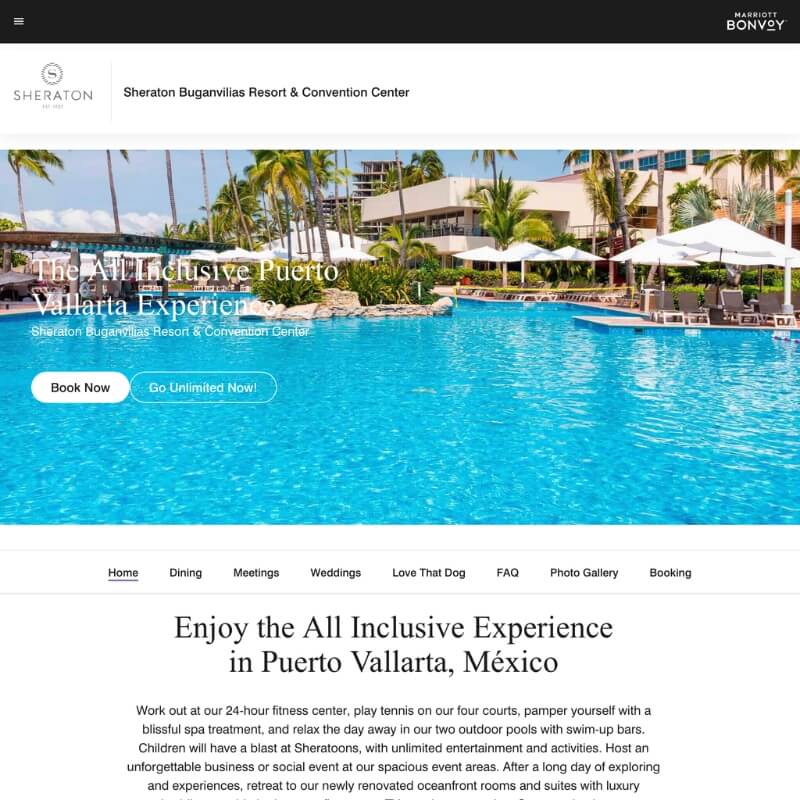 When you plan a wedding at Sheraton Buganvilias Resort and Convention Center, you'll have everything you need at your disposal. The ceremony can be held on the beach, patio, or in the resort's ballroom.
Complementary services include flowers, the wedding cake, and a chocolate fountain.
What we like best:
Getting married at the Sheraton Bungavilias Resort gives you access to the Bridal Suite and Spa. In the suite, you'll be able to get massages, and on your wedding day, makeup artists, hair stylists, and manicurists will come to your suite to get you ready.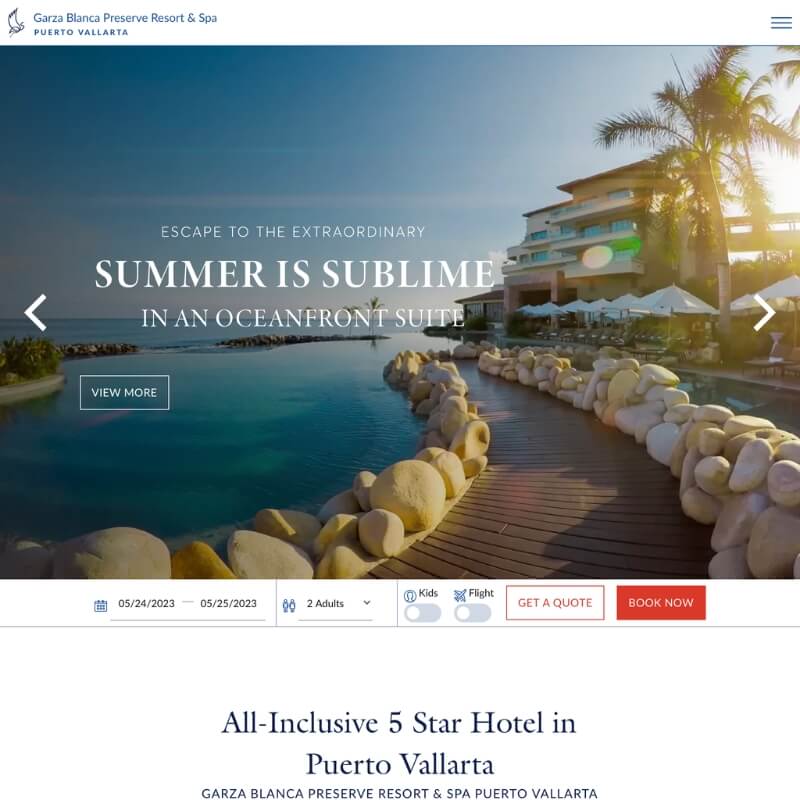 Though you have many options for where to hold your wedding ceremony at the Garza Blanca Preserve Resort & Spa, many couples prefer the Forum.
This beautiful location can accommodate weddings of up to 140 guests. Consider the stylish Red Room to have an indoor ceremony with up to 150 guests.
What we like best:
Garza Blanca will help you with every step of the planning process. You'll even get your own private reservation link so your guests can book their rooms for your wedding.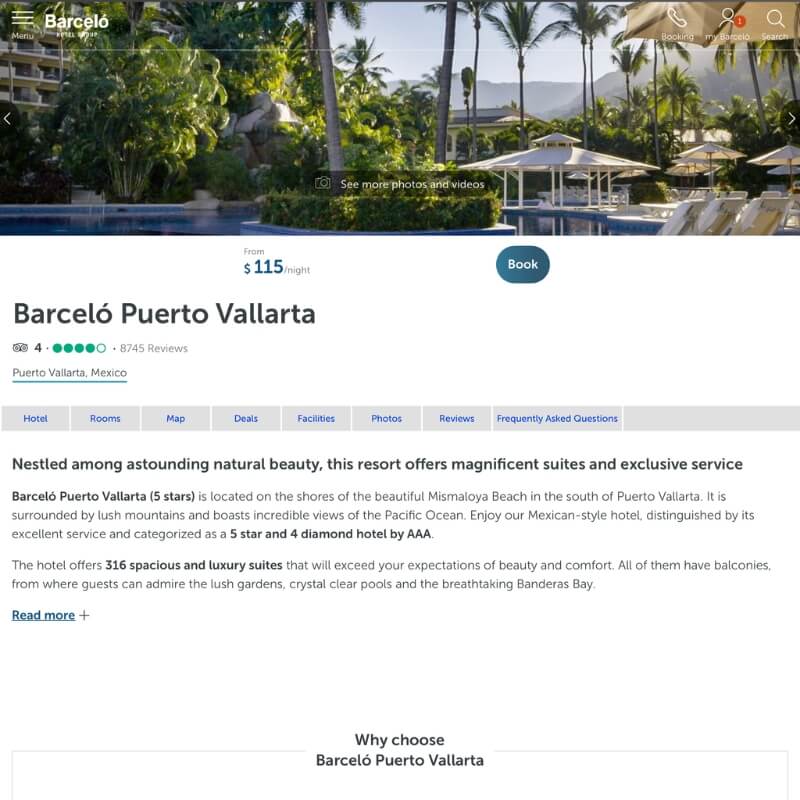 Barceló Puerto Vallarta is the perfect Mexican venue to hold a beach wedding.
Your customized wedding package includes a view of Banderas Bay, bridal suites, and high-end drinks for your reception. And you can either hold your ceremony directly on the beach or a terrace overlooking it.
What we like best:
The tropical setting of the Barcelo Puerto Vallarta makes it a serene and romantic place to get married.
Stretching over 14 acres and including a 400-foot-long beach, Westin Resort & Spa Puerto Vallarta will make your wedding day truly unforgettable.
You can hold your ceremony on the beach or in the garden and follow it up with a reception under the stars.
What we like best:
You have a variety of options for your wedding ceremony, whether it is indoors or outdoors. And the private beach means you and your guests can enjoy your wedding and reception in comfort and style.
What types of wedding venues are available in Puerto Vallarta?
Puerto Vallarta offers a wide range of wedding venues to choose from, including beachfront properties, luxury resorts, and traditional churches.
Each offers its own unique charm and atmosphere, allowing couples to select the perfect venue that matches their vision for their special day.
How many guests can Puerto Vallarta wedding venues accommodate?
The number of guests that each venue can accommodate varies depending on the location. However, most venues can accommodate anywhere from 50 to 500 guests, with some able to accommodate even larger groups.
What services do Puerto Vallarta wedding venues offer?
Wedding venues in Puerto Vallarta typically offer a range of services, including catering, event planning, decor, entertainment, and transportation. Some venues may also provide accommodations for the wedding party and guests.
What is the best time of year to get married in Puerto Vallarta?
The best time of year to get married in Puerto Vallarta is during the dry season, which runs from November to May. During this time, the weather is warm and sunny, making it perfect for outdoor ceremonies and receptions.
Bottom Line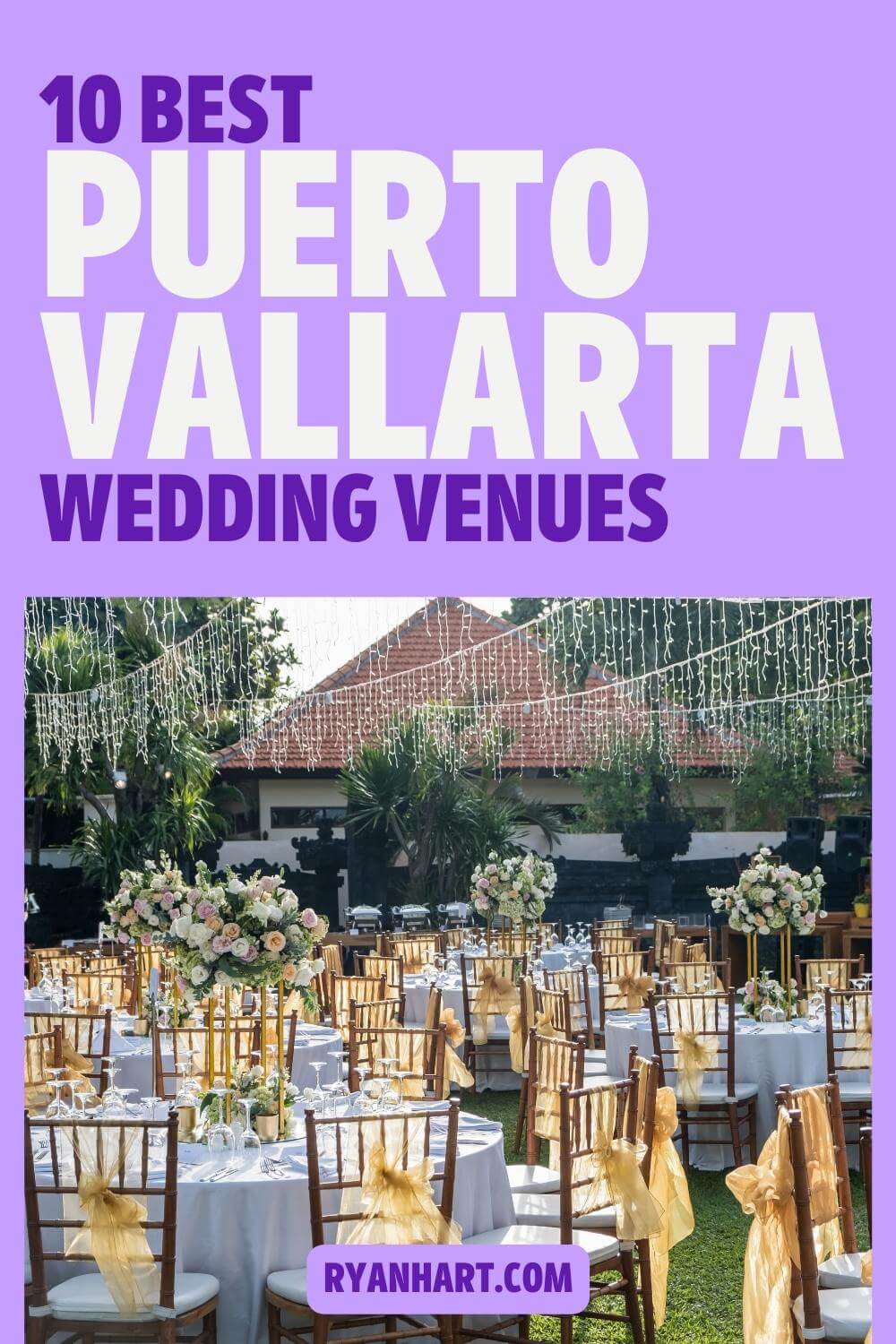 Puerto Vallarta offers an exceptional level of sophistication and luxury, providing couples with a range of options to suit their budget and preferences.
The breathtaking ocean views, white-sand beaches, and lush green mountains create a stunning backdrop that every couple dreams of for their special day.
With so many wedding venues and diverse services available, couples can find everything they need in one convenient location.
All in all, Puerto Vallarta wedding venues offer a wide variety of options, from intimate to large-scale celebrations – whatever your preference, there's a venue for you.