Turks and Caicos is an archipelago that includes 40 islands. Each one offers a unique experience.
Choosing the perfect Turks and Caicos wedding venue all comes down to the experience you are looking for because there is truly something for everyone.
You will find exciting, action-packed resorts perfect for a party as well as quiet, secluded beaches far away from the crowds.
Meanwhile, the famous Grace Bay Beach is known for its elegant affairs on pristine white sand beaches.
Learn about our top wedding venues in Turks and Caicos and start planning your Caribbean wedding!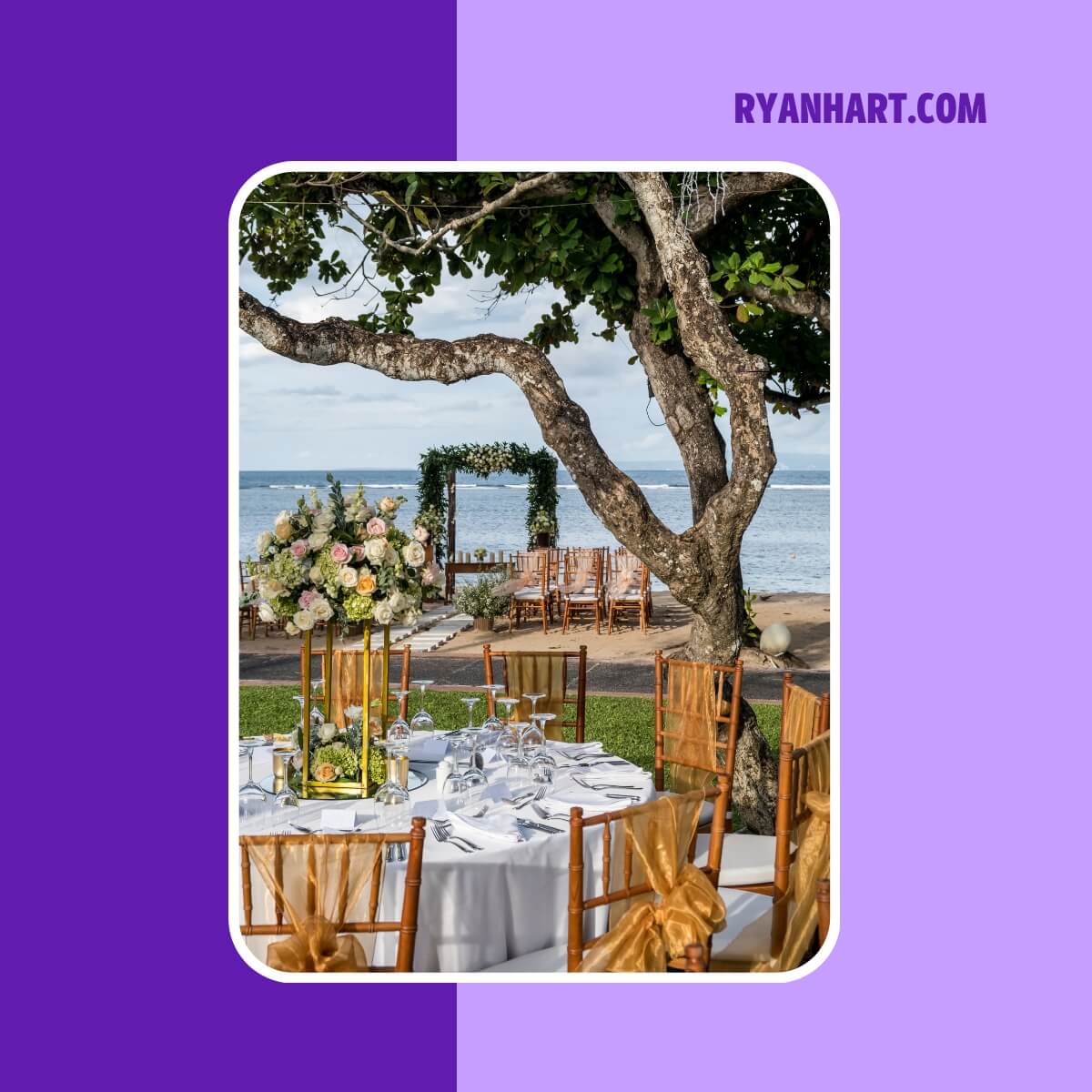 What are the best wedding venues in Turks and Caicos?
Turks and Caicos resorts feature all the classic scenery that makes it perfect for a Caribbean wedding, from white sand beaches to tropical gardens and vibrant blue water.
If you're planning a wedding in Turks and Caicos, you will find endless opportunities for your perfect wedding day. Our helpful guide can help you get started!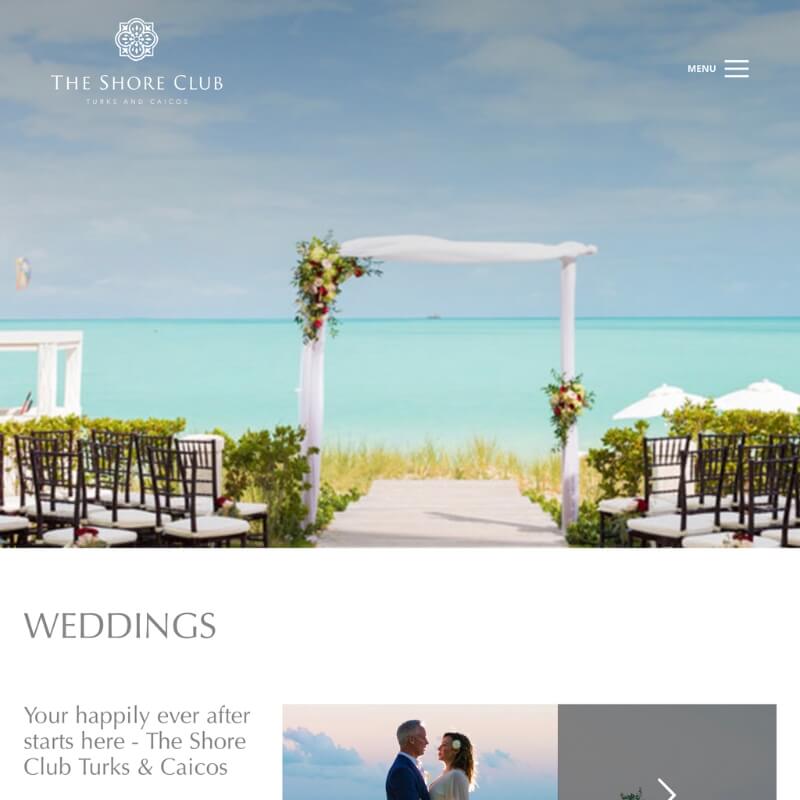 The Shore Club on Long Bay Beach is one of the most picturesque places in Turks and Caicos to celebrate your wedding day.
Framed by aquamarine water, the resort is home to one of the largest private beaches on the island. The Shore also offers an on-site wedding planner to ensure your wedding day runs smoothly.
You can access the wedding suite and other services such as spa packages, cake creation, floral arrangements, and much more when you stay here.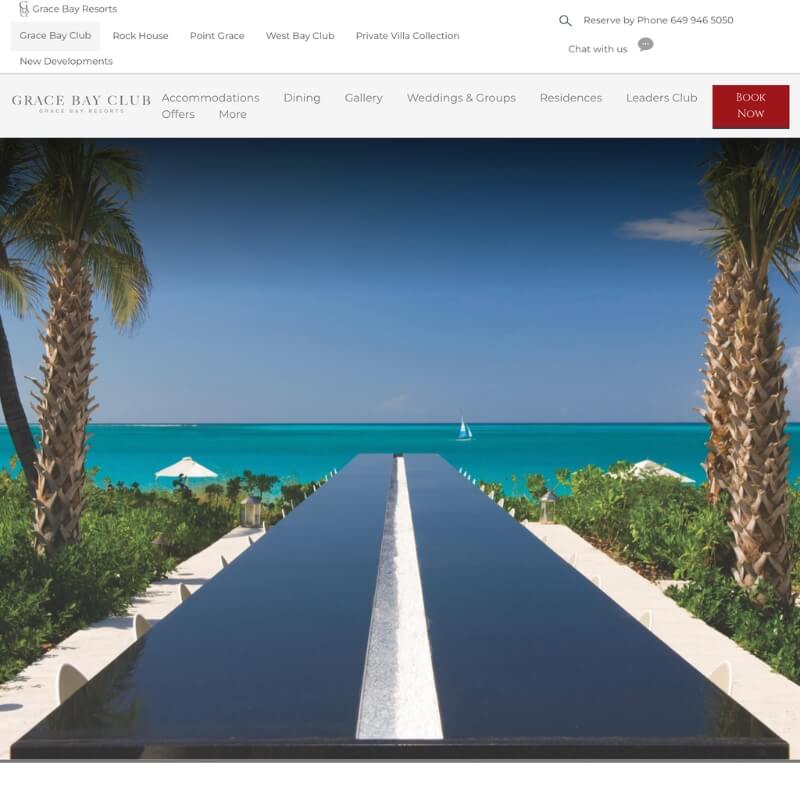 Grace Bay Club is one of the most elegant resorts in Turks and Caicos. This timeless destination is known worldwide for its five-star suites, dining options, and other offerings.
So it is no wonder it has become known as one of the best places on the island for destination weddings.
When you choose Grace Bay Club for your wedding, you will have access to the resort itself and a team of wedding planners ready to make your day a once-in-a-lifetime experience.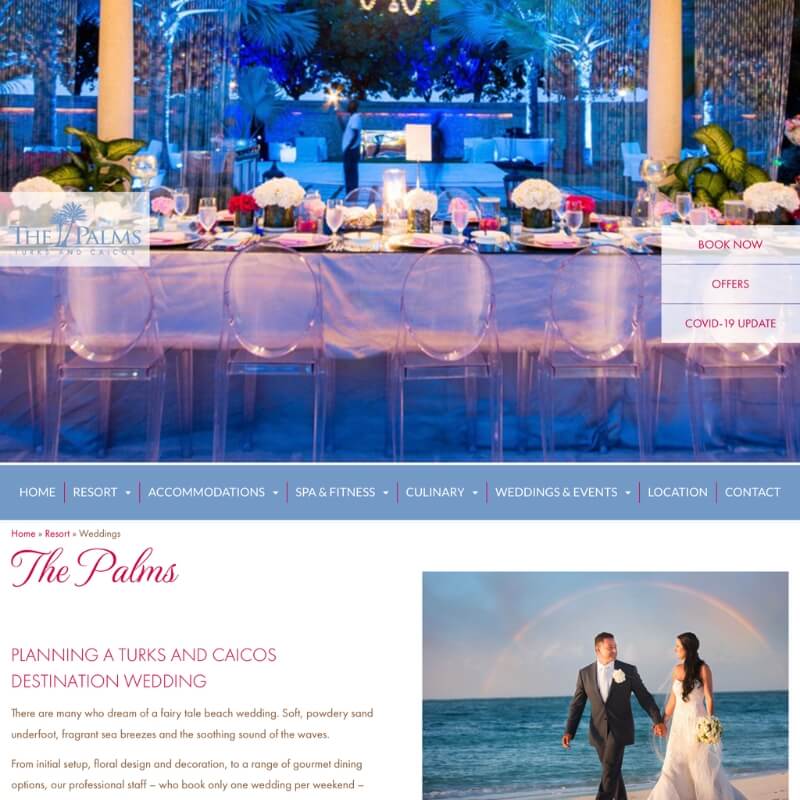 The Palms isn't just a gorgeous island resort — it is a luxury resort exclusively dedicated to weddings and other large events. When you plan your wedding here, you can be sure that you have the sole focus of the planning team.
The Palms only schedules one wedding per weekend, giving you full access to everything the resort offers. With space for up to 150 guests, this is the perfect spot for a small wedding with professional attention.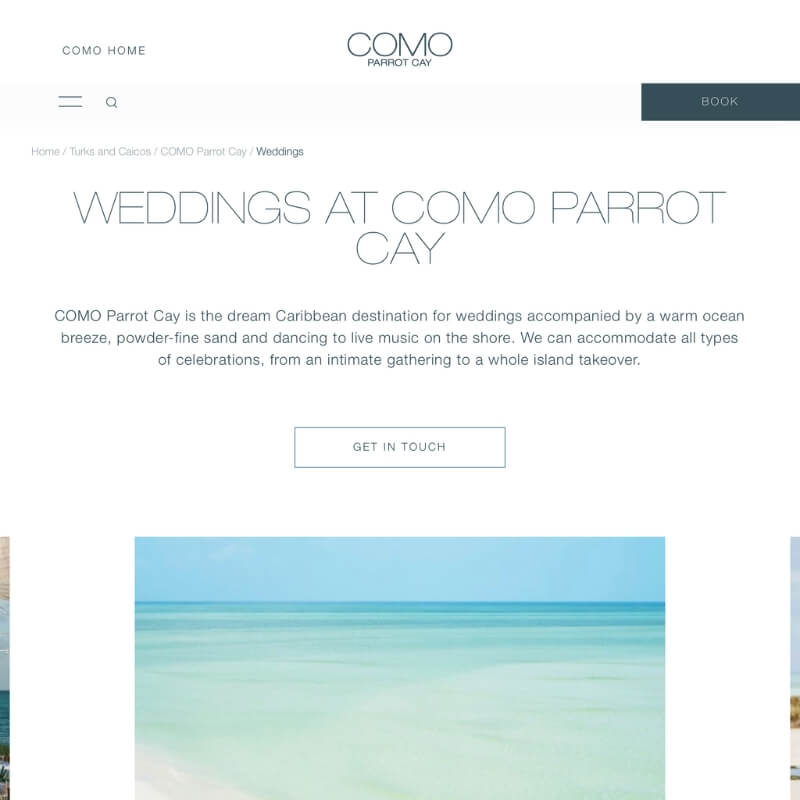 COMO Parrot Cay is the perfect spot for any Caribbean wedding you envision.
This resort offers the opportunity for every celebration imaginable, from intimate ceremonies of just a few people to a giant party covering the whole property.
The three wedding venues at Parrot Cay offer various options for the size and atmosphere of your big day, while the three restaurants have a huge variety of menu styles.
You've never had a whole island to yourself before, until now!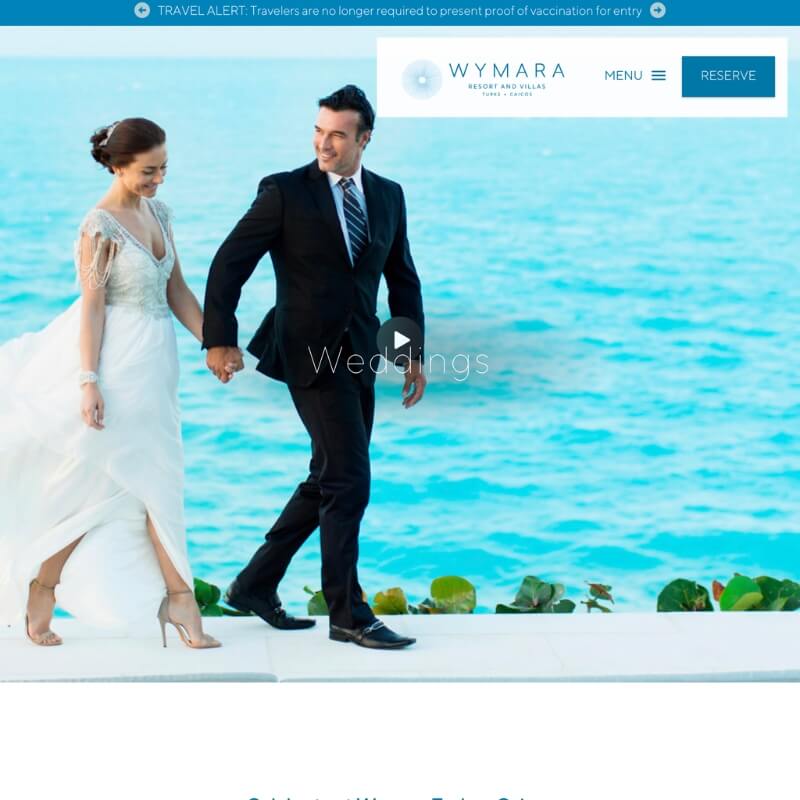 Wymara Resort and Villas is located on the world-famous Grace Bay Beach.
Here, you will find three separate venues for celebrating your wedding day, from the stunning natural beauty of the shore to the upscale elegance of Stelle Restaurant.
You will even have access to the private tropical gardens and, if you desire, the opulent penthouse with unparalleled views of the Atlantic Ocean.
The on-site wedding staff is ready to assist you with bringing all the details together.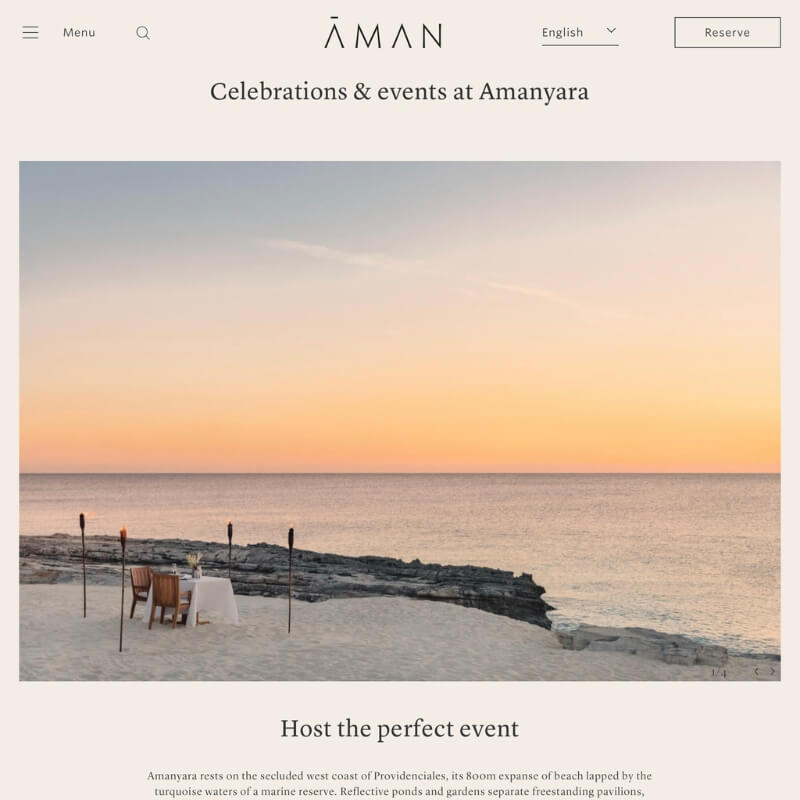 Amanyara is located on a marine reserve, a secluded stretch of coastline far away from the crowds. Here, you and your significant other can exchange vows on 800m of private beach.
You can also celebrate your wedding in one of the resort's elegant villas, beside the picturesque pond, or in a cove overlooking the water.
The staff at Amanyara is also ready to help you plan your perfect day, from an elegant, upscale affair to an intimate party ending with a beachside barbecue.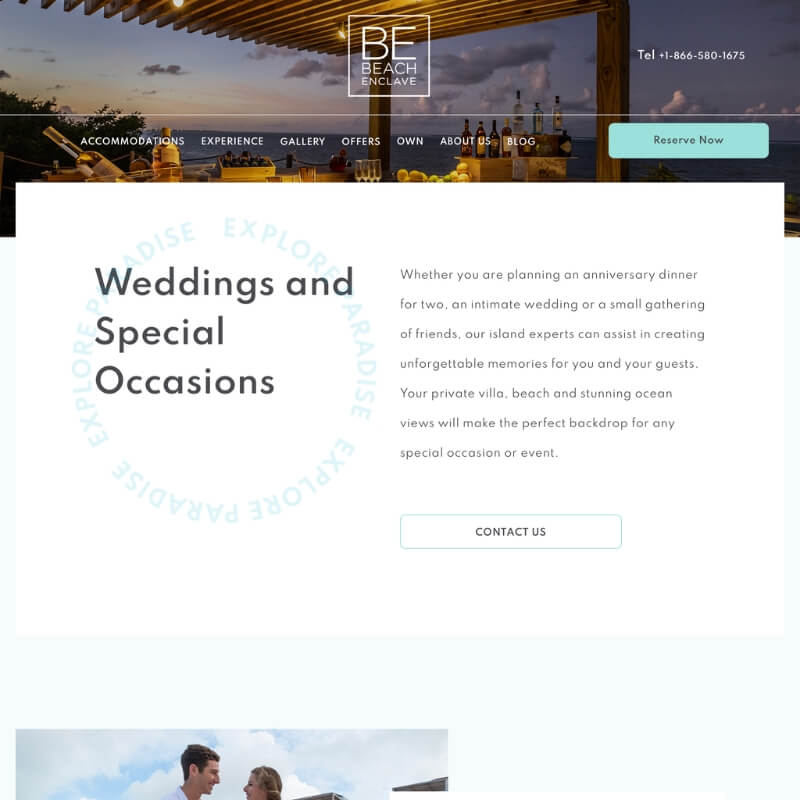 Beach Enclave is located in Providenciales, one of the principal islands of Turks and Caicos.
Unsurprisingly, it is an extremely popular spot for weddings, and the resort staff is ready to assist you every step of the way.
Whether you want to exchange vows on the beach or alongside your private villa, Beach Enclave has a variety of experiences for every couple.
With space for receptions of up to 40 guests (either on the beach or on a private outdoor deck), this is an excellent space for small, intimate celebrations.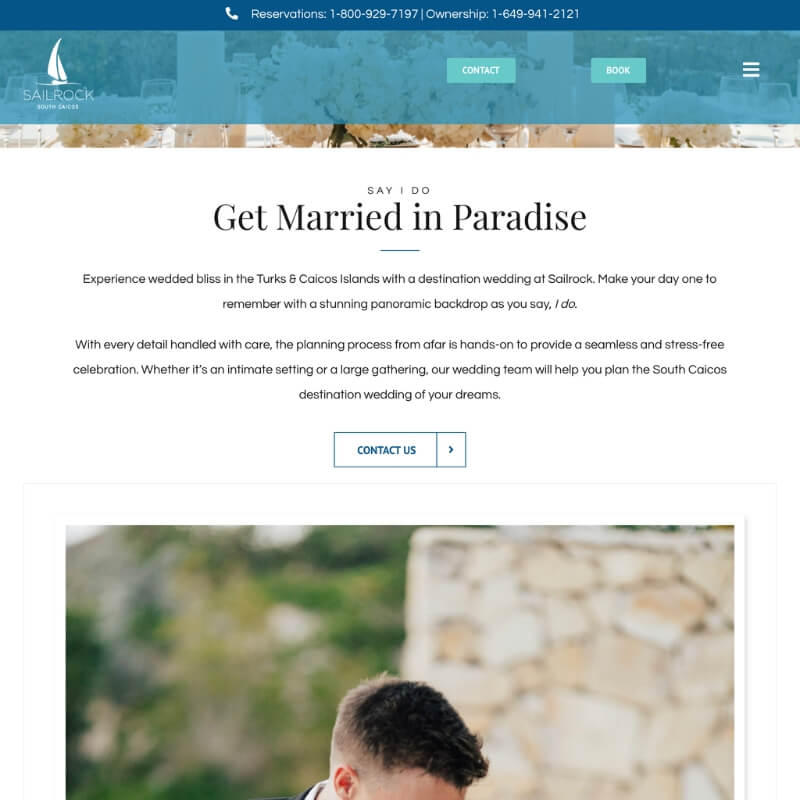 Sailrock Resort is a wedding destination that seems to come straight out of a movie — a luxury experience alongside breathtaking views of pristine beaches and waves.
This is one of the most famous five-star resorts in Turks and Caicos, known for its beauty and opulence. But you can have whatever experience you choose for your wedding day, from relaxed and intimate to elegant and luxurious.
The resort staff is on hand to help you plan the wedding day of your dreams, down to the last detail.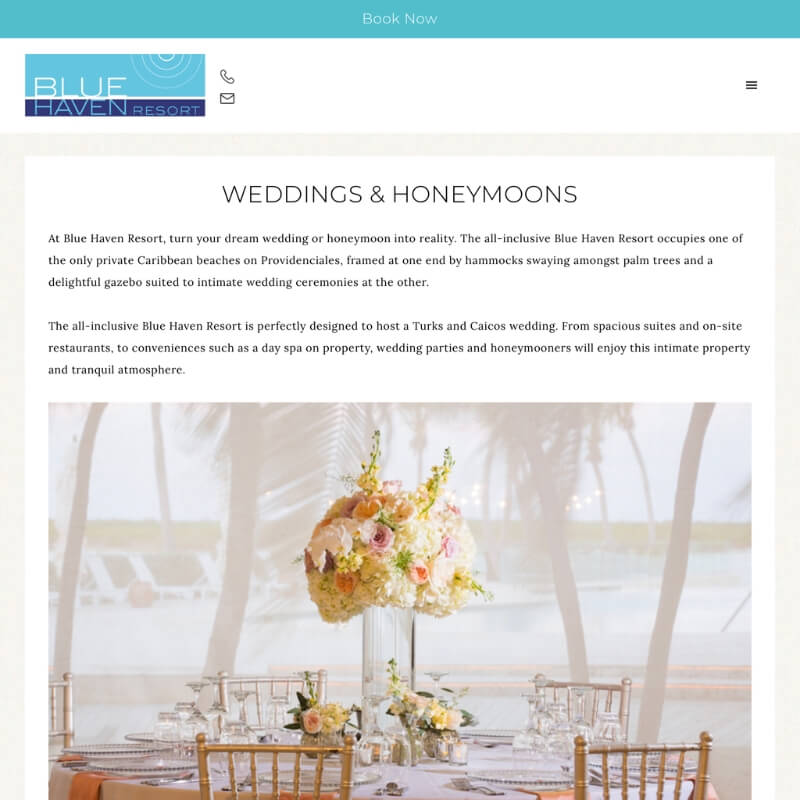 Blue Haven Resort is an island paradise where you can enjoy your wedding day on one of the largest private beaches in Turks and Caicos.
It feels like a retreat from the world, punctuated by palm trees and hammocks. When you plan your wedding at Blue Haven Resort, you can go as big or small as you want.
Whether you have your heart set on an elegant sit-down dinner or a fun, intimate beachside party, this tropical getaway is the perfect place.
Grace Bay is one of the most famous and elegant places in Turks and Caicos, and it is home to some of the most upscale resorts on the islands. The Sands is one of them, a breathtaking resort situated on a plantation-style property.
Here, surrounded by unique marine life and beautiful ocean views, you and your significant other can exchange vows in one of several settings.
The Sands offers extensive wedding packages, including everything from flowers and photography to catering and much more.
Do I need a special permit to get married in Turks and Caicos?
Yes, you'll need a marriage license from the Registrar of Marriages. Both parties must be in the country for at least 48 hours before applying.
How much does it cost to get married in Turks and Caicos?
The cost varies depending on the venue and the services you choose. However, the marriage license fee is $250, and additional fees may apply for document processing.
Can I have a religious ceremony in Turks and Caicos?
Yes, you can have a religious ceremony, but it must be performed by a registered minister in the country.
What is the best time of year to get married in Turks and Caicos?
The best time to get married in Turks and Caicos is during the dry season (December to April), when the weather is sunny and warm, and the risk of hurricanes is low.
Bottom Line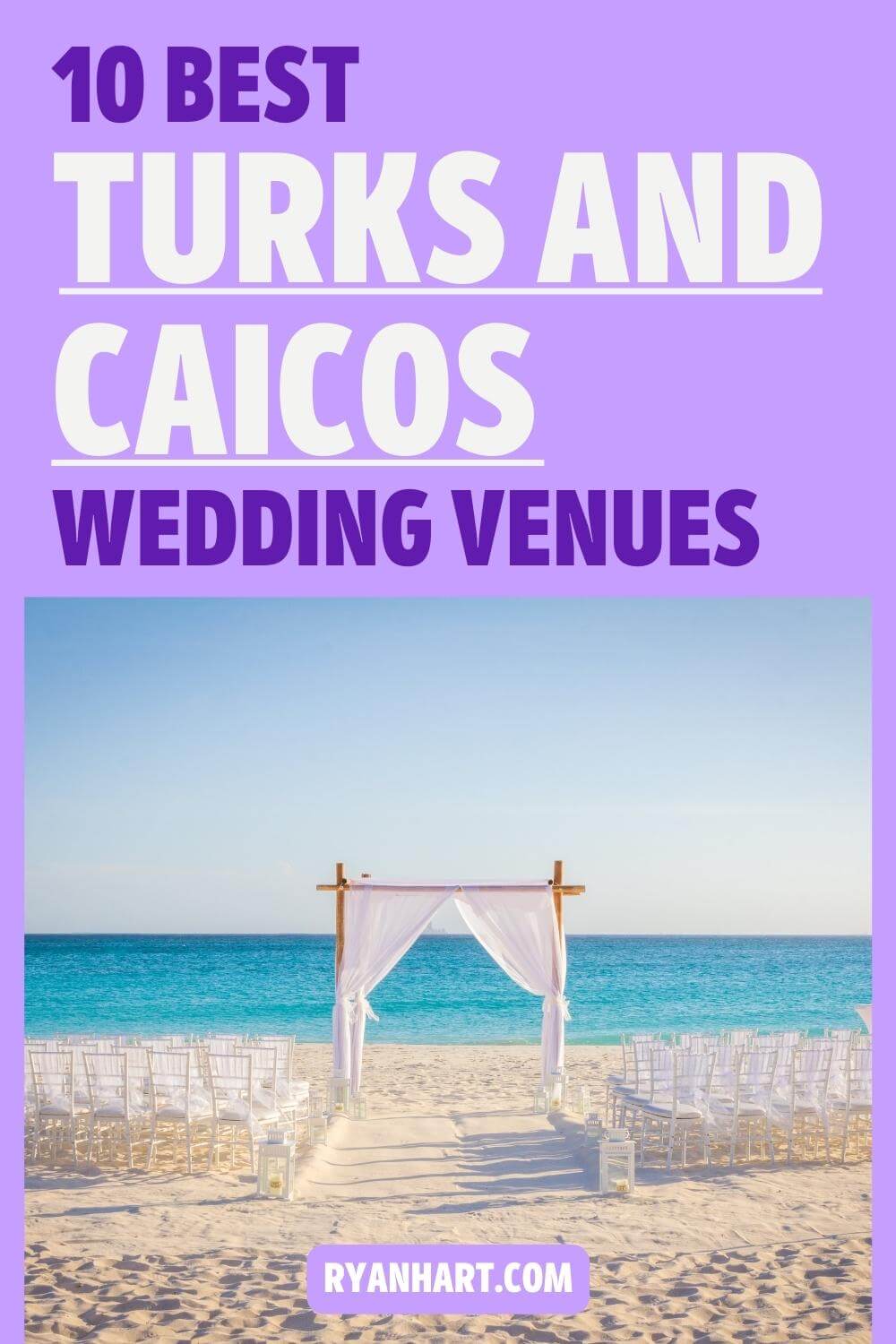 Turks and Caicos has so many amazing places to get married. The beautiful beaches, clear blue waters, and sunny skies make it a perfect spot for your special day.
We hope this article has helped you learn about some of the best wedding venues in this tropical paradise. Remember, it's essential to plan ahead and consider the unique features each venue has to offer.
Whether you want a small, intimate ceremony or a big, fancy celebration, there's a perfect place for you in Turks and Caicos. So, grab your partner, start planning, and get ready to say "I do" in a magical setting that you and your guests will remember forever.
We wish you a lifetime of love and happiness as you start your journey together in this beautiful island destination.