It's becoming increasingly common for people to meet potential partners on dating sites. While these sites make it easy to get to know other singles, online dating isn't always a great option for people that value privacy.
If you want to keep your personal information private, there are anonymous dating sites with great security features.
When you use private dating apps, you can choose how much you want to reveal. These sites are a great option for people who want to make connections without putting personal information online.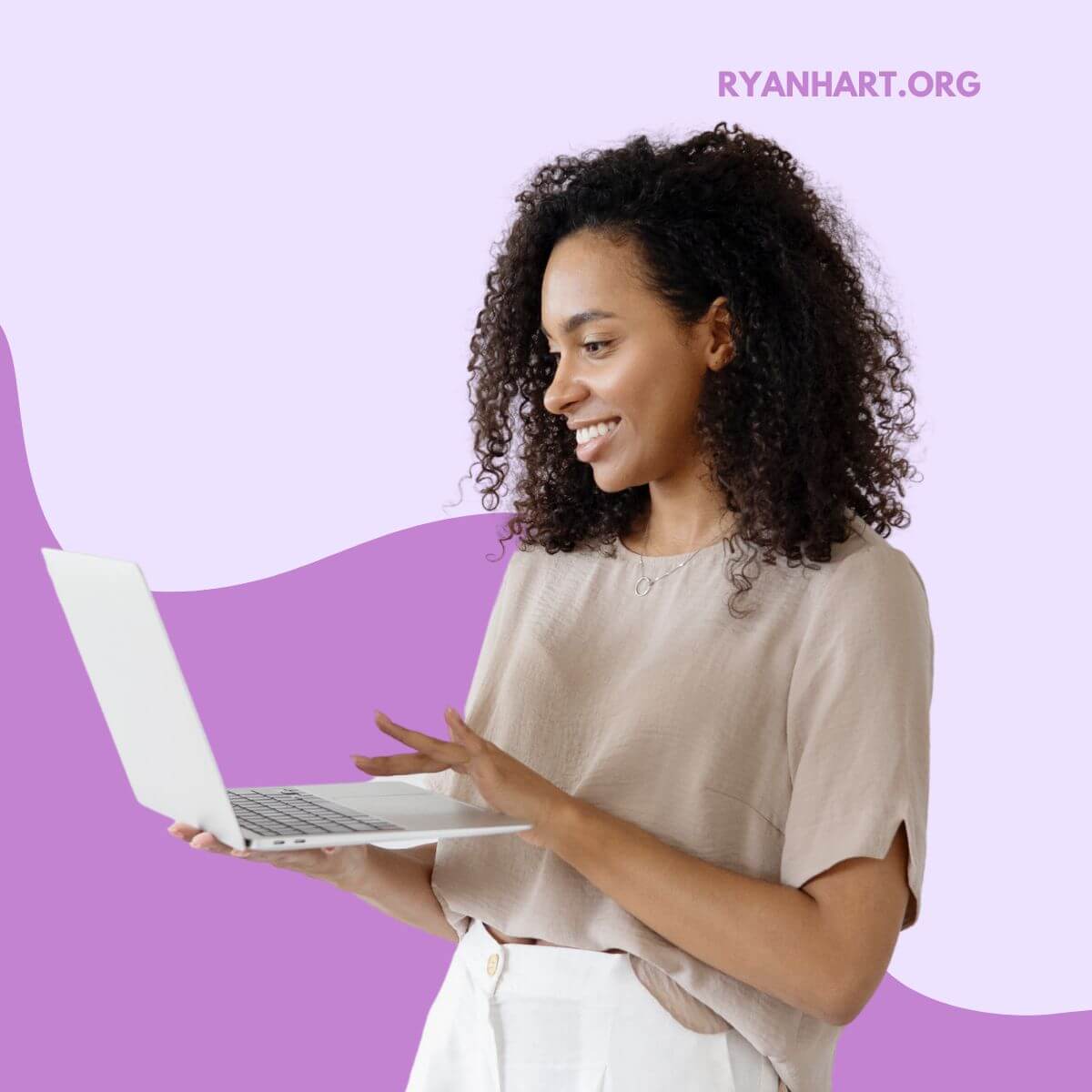 What is the Best Discreet Dating Site?
If you want to stay anonymous while you're dating online, you'll want to use a site that takes the privacy of its users seriously. These dating sites all offer high-quality matches and go the extra mile to protect users.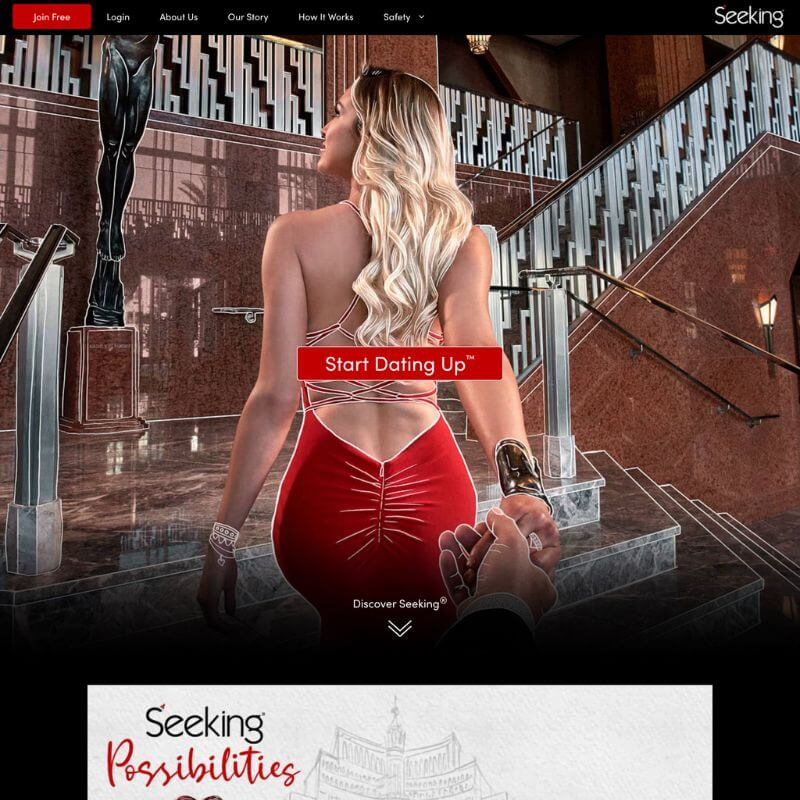 This luxury dating site caters to successful singles, and because of that, it offers a variety of helpful privacy features. Members can make their photos private, meaning their pictures will only be seen by the users they approve.
Seeking also takes steps to ensure that the people you're talking to are the real deal. Users can have their identity verified or even complete a background check.
If you have concerns about who you might be talking to, you can limit yourself to chatting with people that have been screened and approved.
The privacy features on Seeking can really come in handy, especially if you're worried about people you know stumbling across your profile.
The site makes it easy to hide your information from prying eyes, and before you send messages, you can ensure that the singles you're chatting with are trustworthy.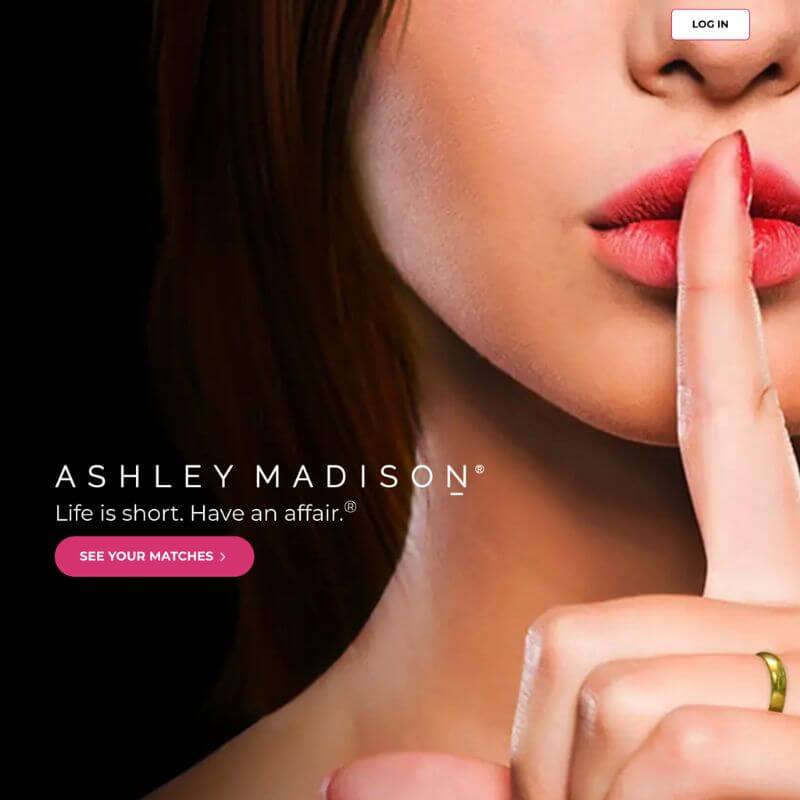 Since Ashley Madison is targeted toward adults looking for affair partners, it's designed to be as private as possible. Even though the site has an active community of singles, no one will be able to see your profile if they aren't a member.
While the site already has plenty of security measures in place, there are additional precautions you can take to keep your information safe.
There are discrete versions of the site and app as well as discrete payment options. You can even create an anonymous profile that won't reveal any of your personal information.
Whether you're interested in an affair or are open to dating married partners, you'll appreciate the privacy options that Ashley Madison offers. No matter how you decide to use the site, you can ensure that no one can see your information unless you want them to.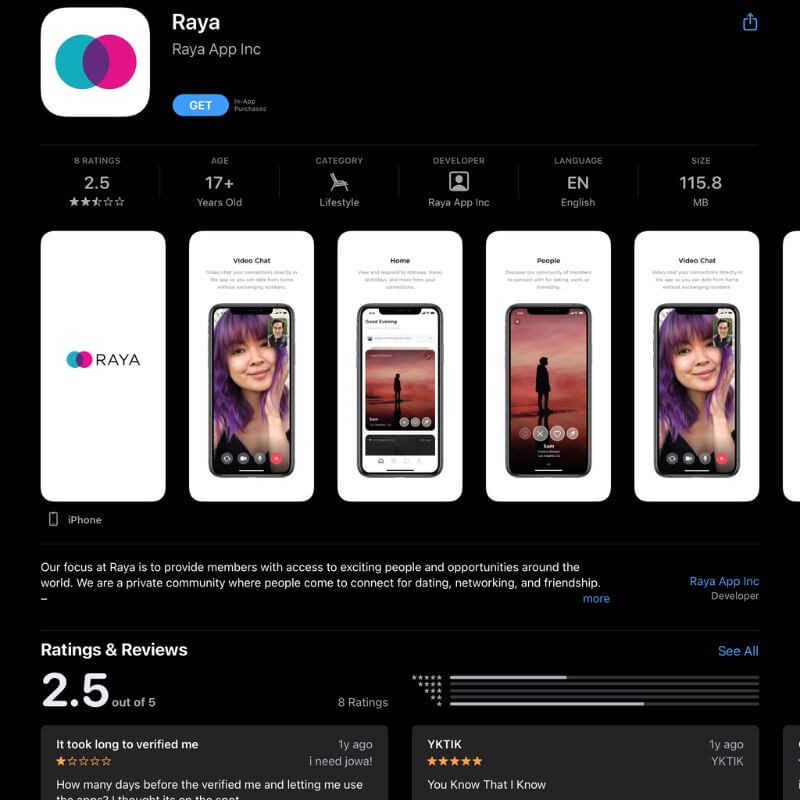 Raya is an exclusive dating app designed for singles who value their privacy. Many of its users are celebrities or multimillionaires. You can only use Raya if your account is approved, making it easier to keep your account confidential.
Anyone can use a site like Tinder, but only a select few can use Raya. There's no guarantee that your account will be approved, but if you're looking for privacy, you'll find it here. Not only is Raya one of the most discreet dating apps around, but the quality of matches is second to none.
As long as you're willing to be patient, or if you're open to signing up for multiple sites at once, getting approved for a Raya account is worthwhile. Some of the most attractive and successful singles in the world are on Raya, and you can connect with them if you become a member.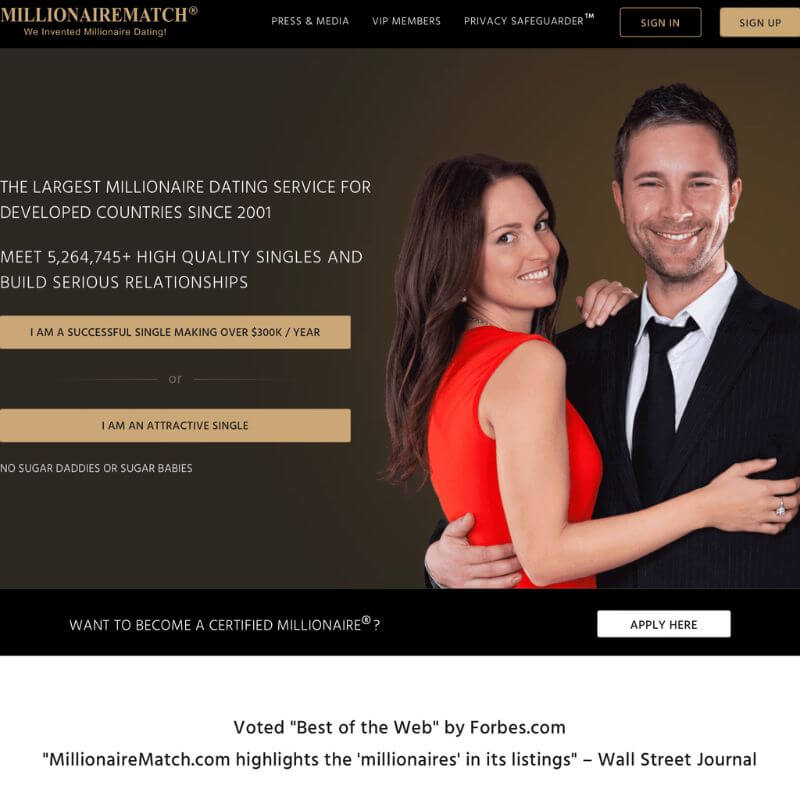 Wealthy and successful people aren't always comfortable using standard dating sites.
Instead, elites tend to use sites and apps that provide extra protection, like Millionaire Match. Premium members on the site are verified and can hide their profiles from free users.
In addition to these security features, Millionaire Match uses strict security profiles to ensure user information is secure. Members can also create private photo albums that only approved users can view.
The site even offers advanced support features to ensure that you're able to use the site without any problems or headaches.
Millionaire Match isn't just for millionaires, but the site is made for singles earning at least $200,000 per year. So if you're a high-earning and successful single, and you'd like to connect with people without worrying about scammers or fakers, this elite dating site offers the kind of security you're looking for.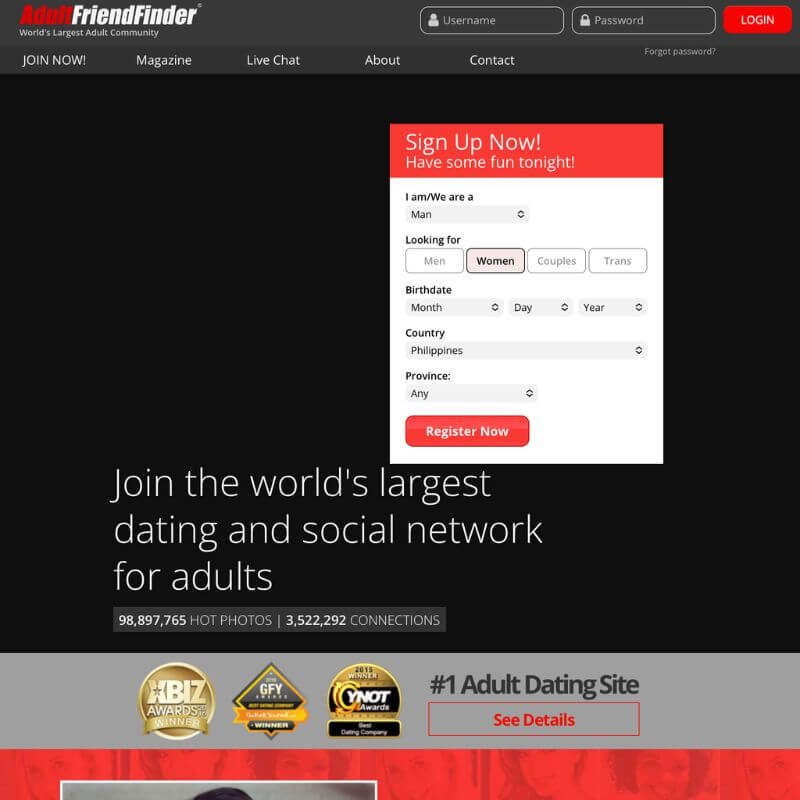 Using discreet dating apps doesn't necessarily mean limiting your dating pool. Adult FriendFinder has over 80 million members, and many users are extremely active.
While it's not the best site for serious relationships, it's an excellent option for hookups and casual dating.
AFF has detailed privacy features that let you limit what other users can see. For example, you can hide your profile from search, keep your interests private, and even temporarily turn off your profile anytime.
These privacy features are available to both free and paid users, giving you full control over how much you share.
In addition to its privacy features, AFF offers a variety of features that help keep the site interesting, like live member webcams, chat rooms, and sending gifts.
Since AFF has so many security measures in place, many members feel more comfortable taking advantage of these features than they would on other sites.
6. Pure
Plenty of sites have advanced security features, but Pure is a completely anonymous dating site.
While you have the option of sharing a photo, you're not required to provide any personal information. However, since the majority of Pure users choose to stay anonymous, you won't feel pressured to share anything.
Instead of relying on photos and other identifying information, Pure lets you create a personal ad. Once you post your ad, you can reply to other ads and get responses from people interested in you. What you share and don't share is entirely up to you.
If you're not willing to share any of your personal information online, you'll be thrilled by the level of anonymity you get on Pure. Best of all, all profiles on the site are temporary, and once your profile disappears, it will be like you were never there in the first place.
7. Secret
Even though Secret has over 10 million users, it takes privacy very seriously. No one can see your Secret account unless they have a profile, and you can share as much or as little information as you want.
You can use the app to connect with singles near you, but you can also use it to meet people across the globe!
No one can message you on Secret unless you show interest. However, since Secret takes extra steps to protect the privacy of its users, many singles feel more comfortable sharing their innermost thoughts and feelings.
True to its name, Secret is one of the best secret dating apps around. So whether you just want to flirt or are looking to meet people nearby, you'll be able to keep things quiet when using a privacy-focused app like Secret.
Frequently Asked Questions
What is an anonymous dating app?
An anonymous dating app is a special kind of app that helps people meet new friends or find love. It's like a playground on your phone where you can chat and get to know others.
But here's the cool part: you don't have to tell them who you are if you don't want to. It's just like wearing a mask at a fun party!
This type of dating platform is great for those who want to stay private. You don't have to link it to your other social media accounts, like Facebook or Instagram. That means even your best friend won't know you're using it unless you tell them!
Most of these apps offer free membership. That means you can join and start meeting new people without spending any money. But remember, some might have extra features that need payment.
Are anonymous online dating apps safe to use?
Anonymous dating apps can be fun and exciting! They let you meet new people, play online games, and even find love, all while hiding your real name. But are they safe? Well, it's a bit like riding a bike. You can have lots of fun, but you also need to be careful.
First off, these apps don't check if someone is telling the truth or not. That means you need to be smart and think before you share personal stuff. Just like how you wouldn't tell a stranger your home address, right?
Also, some apps have a "compatibility matching system". This is a cool feature that helps find people who share your interests. It's like having the best dating app pick out potential friends for you! The good news is that most of these apps have a free version.
So, you can try them out without spending any money. But remember, some special features might cost extra.
Can I truly remain anonymous on dating sites?
Sure, you can stay anonymous on a dating app, but it's kind of like playing hide and seek. You can try your best to hide, but there might be ways for others to find you.
Popular dating apps have lots and lots of people using them. This is called a "diverse user base".
It includes people from all over the world, with different hobbies, likes, and dislikes. This makes it easier to make meaningful connections with people who are just like you!
These apps also have advanced features that help you search for new friends or even someone special. But remember, to use these features, you might need to share some personal info.
This could be things like your age, location, or what you enjoy doing in your free time. So, while you can use a nickname instead of your real name, and not link the app to your other social media accounts, there might still be ways for people to find out a little about you.
Can I report or block someone on an anonymous dating app?
Yes, you can definitely report or block someone on an anonymous dating app. It's like telling a teacher when someone is not playing nice on the playground.
Think of a dating app as a special type of "hookup app". It helps people find new friends or even someone special who has similar interests.
But sometimes, someone might not be nice or make you feel uncomfortable. When that happens, you can tell the app about it. This is called "reporting".
When you report someone, the app checks if they've been breaking any rules. If they have, the app might give them a time-out or even remove them from the app. The person you report won't know it was you who reported them, so you don't need to worry about that.
You can also "block" someone. This is like building a wall between you and them on the app. Once you block them, they can't see your profile or send you messages anymore.
These features are usually available on all devices, whether you're using an Android OS device or the desktop version of the app. They help make sure you only see compatible matches and have a fun, safe experience on the app.
Bottom Line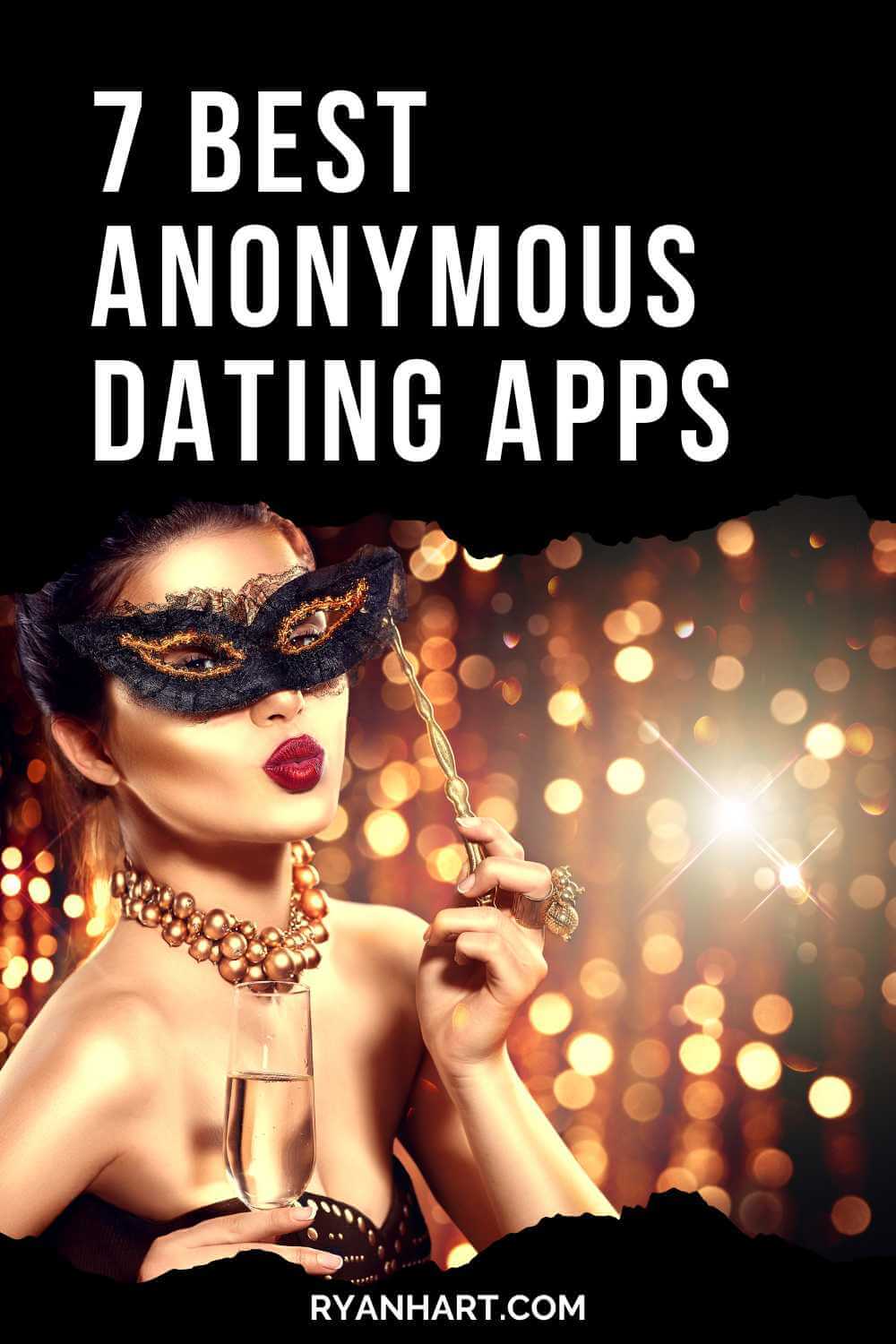 Sometimes, singles who like to keep their lives private find it hard to use online dating sites. This is because many dating sites ask you to share lots of information about yourself. People who want to keep their lives secret might not feel comfortable doing that.
But don't worry! Anonymous dating sites are a great way to meet singles near you while staying private. These sites let you chat with other people without telling them your real name or showing your face.
You can still have fun and find love, but you don't have to share all your secrets online for the entire world to see.
So, if you're a private single who wants to try online dating, give anonymous dating sites a try. You can meet new people and stay safe while keeping your personal life hidden.