Online dating can be a nerve-wracking prospect at the best of times. Not only are you putting yourself out there on the dating scene, but you are also among strangers.
Once, many of these dating apps required users to put in their social media information to make a profile, sparking concerns that personal contacts would be able to see their information.
Today, more dating apps are ditching this method to keep your profile more secure. Check out our top dating apps that don't use Facebook (or many other types of social media) below!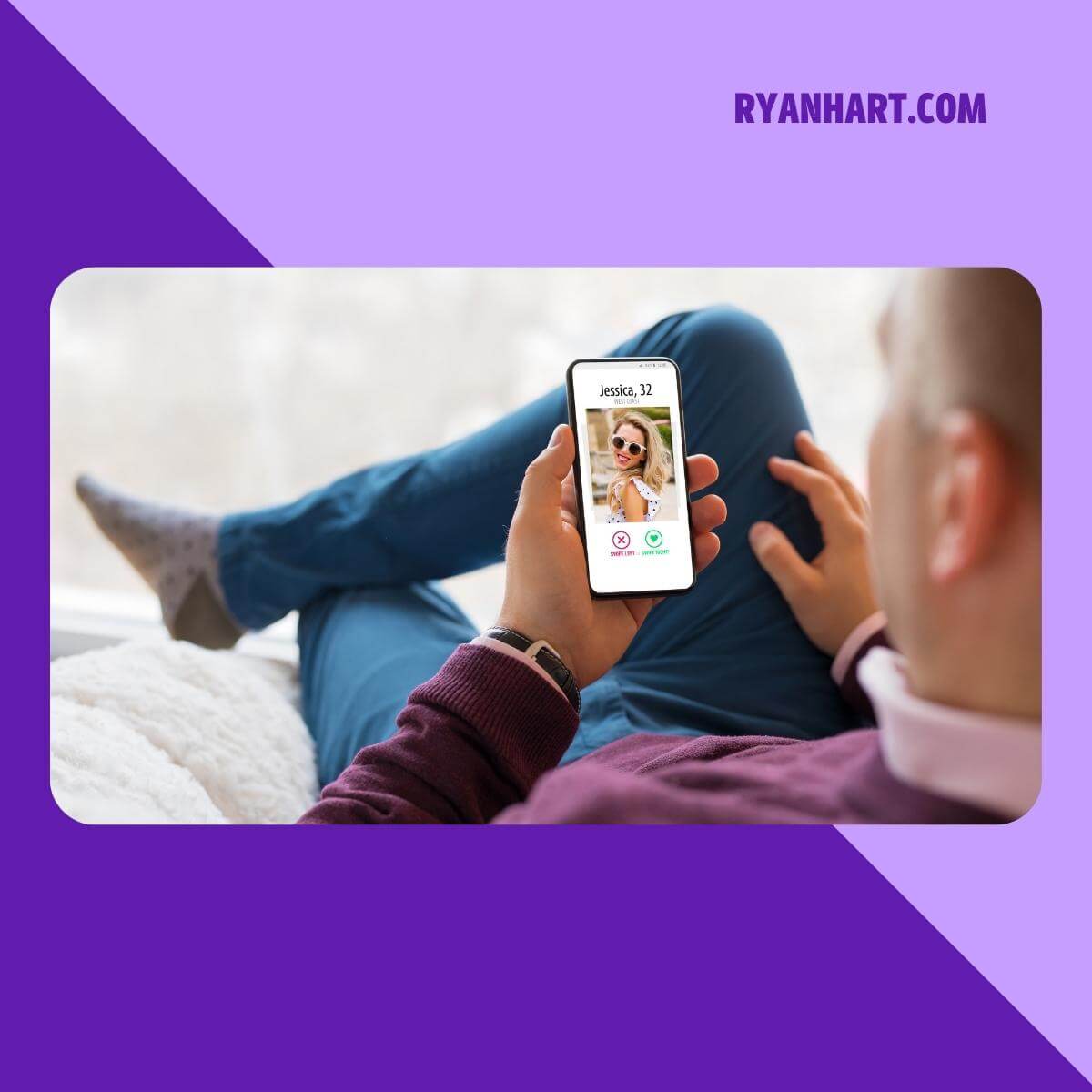 What is The Best Dating App That Doesn't Use Facebook?
These top-rated dating apps offer options for signing up with phone or email instead of using your social media login: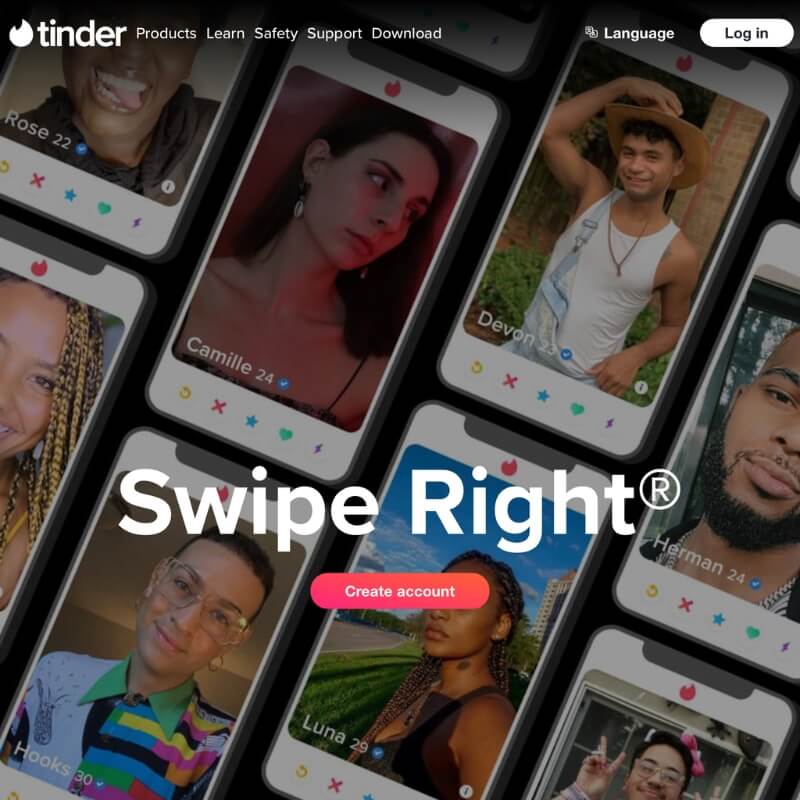 Tinder is undoubtedly one of the most famous dating apps on the market today. Even those who have never used it are familiar with its premise, with potential matches getting the chance to swipe right or left on one another.
But the platform is far from a no-holds-barred kind of place. In fact, Tinder's safety guidelines mandate that users not share their social media profiles publicly. Though the app originally required a linked Facebook account, you can now sign up using only your phone number.
That ensures that your dating profile stays separate from social media profiles.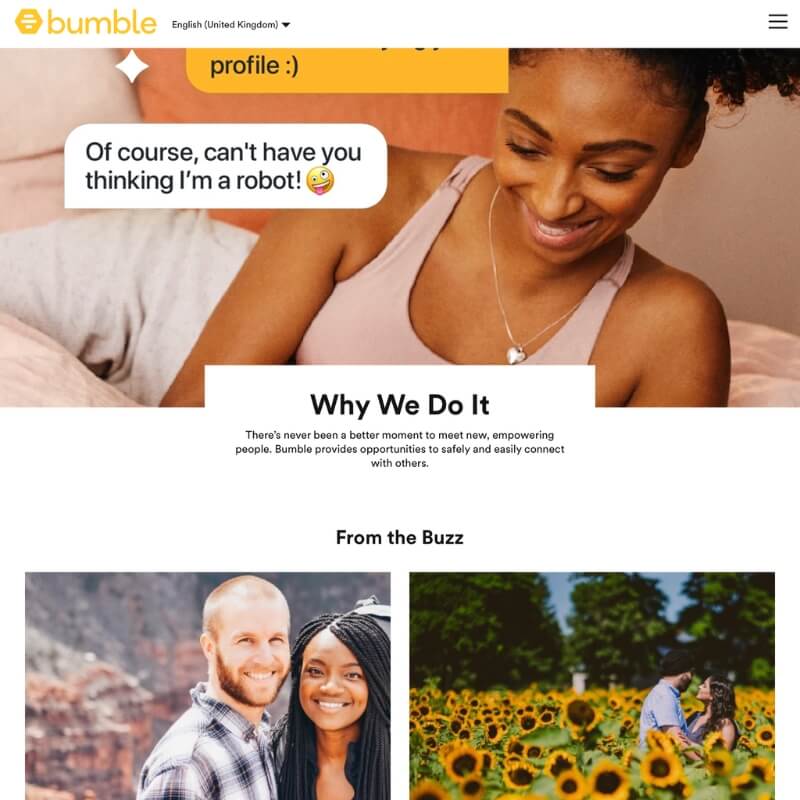 Bumble is a popular and successful dating platform that uses both a website and a mobile app to help users find matches. When you go to set up your account, the platform will recommend that you link to your Facebook profile to verify your identity and start building your profile information.
However, you can always opt out of this and sign up with just your phone number.
Many people prefer this since it helps them feel like their dating life is private. However, it's worth noting that linking to Facebook doesn't mean your social connections can see your online dating account.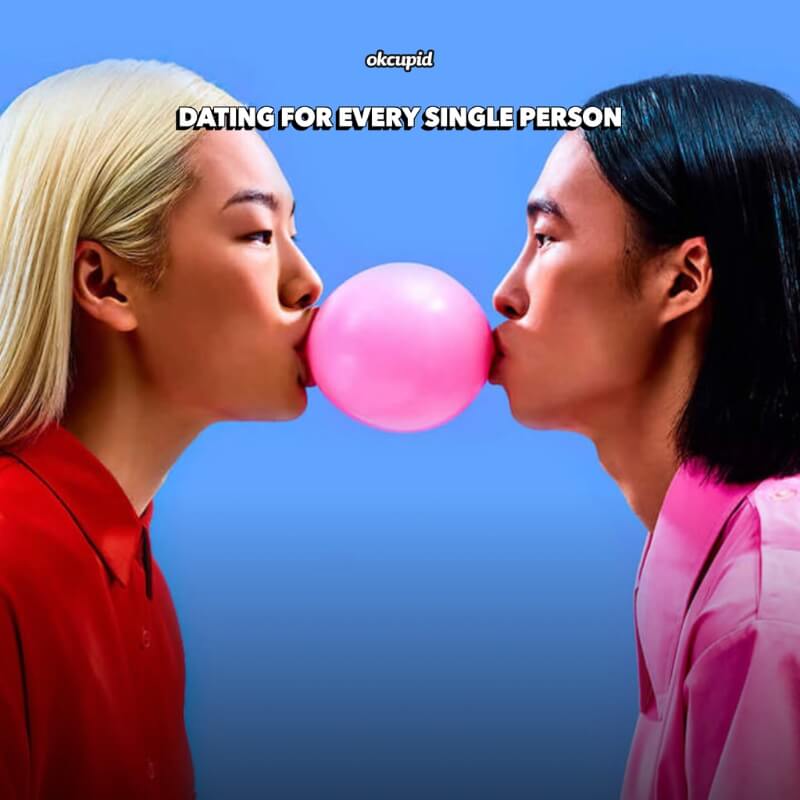 Okcupid is another app that, similar to Tinder and Bumble, works by letting users create a profile and match with others based on interests, beliefs, and personal preferences.
The app has long led the dating world in innovation, offering more opportunities to customize your information than ever before.
It does offer the option to sign up for an account with Facebook with the caveat that it won't ever post on the site. However, if that's too close for comfort, you can opt to leave social media out of the equation and sign up with your email or phone number.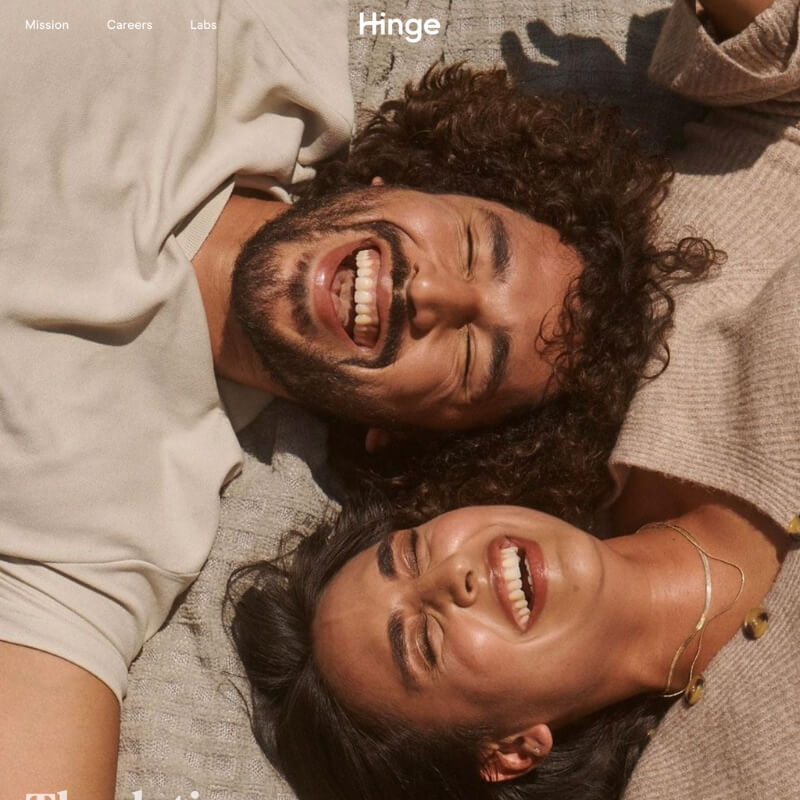 Styled as "the dating app meant to be deleted", Hinge has become a successful platform for helping people find true love.
During its early days, Hinge required a Facebook login and let you create your dating profile by selecting pictures from your social media accounts. Starting in 2018, however, the platform ditched this method.
Users can now opt to use a phone number to set up their account and upload photos from their mobile gallery. Hinge can't post to Facebook and vice versa — in fact, your profiles on each platform won't even be associated.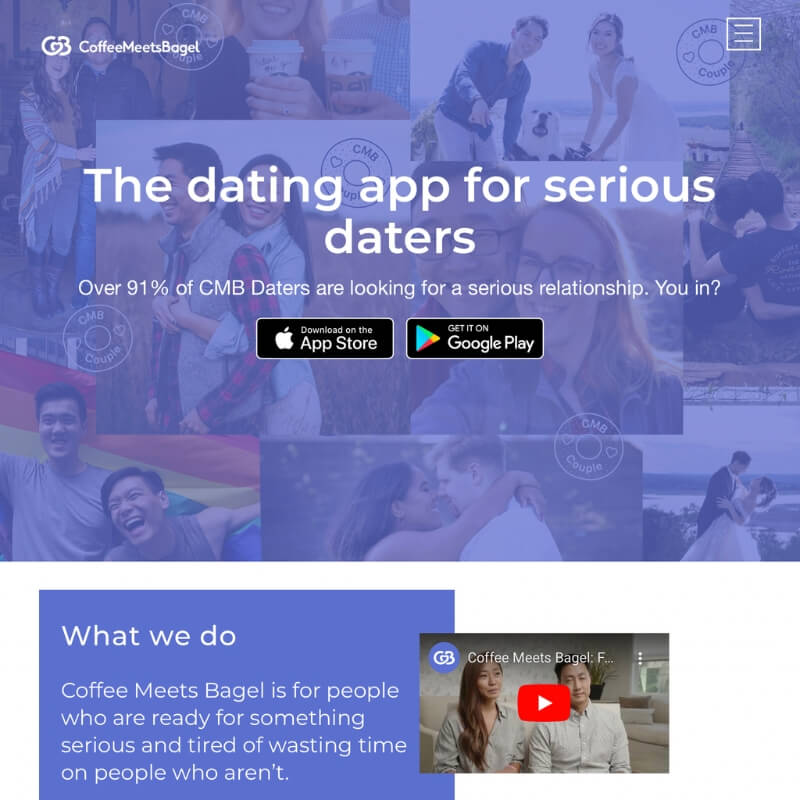 Coffee Meets Bagel is a unique dating app that caters largely to women and reduces the likelihood that you will have to deal with people who aren't really serious about talking to you.
While the app offers the option of signing up with Facebook, you can also forgo that step completely and sign up with your phone number instead.
If you do choose to link a social media account, the information remains private and no data from the two platforms crosses publicly. The app is encrypted so that you know your profile is secure.
6. Her Dating App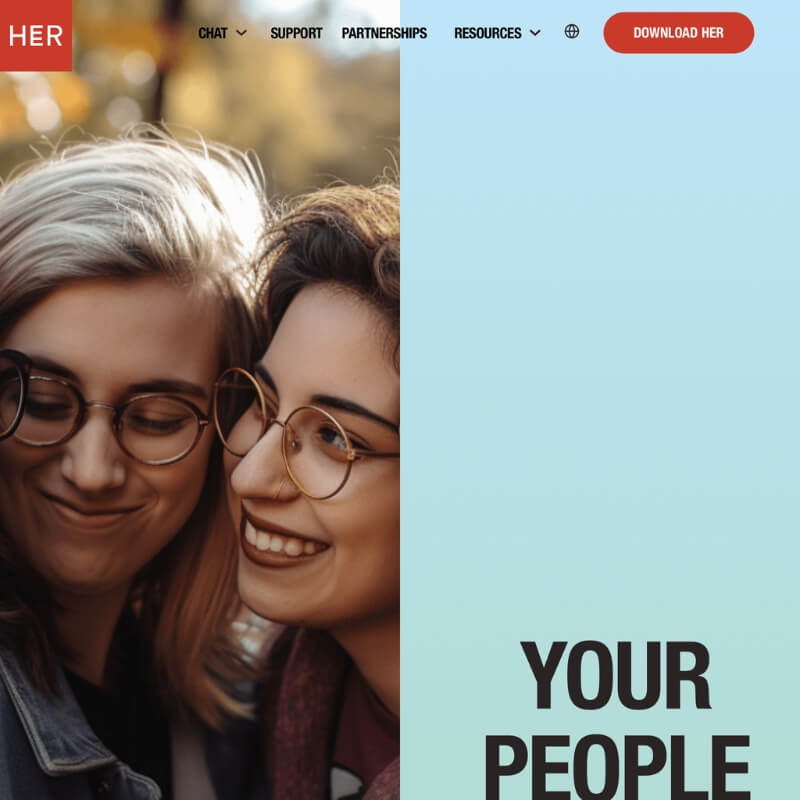 HER is a dating app designed for queer women to connect in a safe and supportive space.
It might feel a bit like a social media app in the way it is structured, and there is more public visibility than with some other dating apps. What does that mean, exactly? It means that HER gives you the option to sign up with either your Facebook or Instagram account for the purpose of verifying your identity.
That doesn't mean that your HER profile will be visible from your Facebook or vice versa. It is, after all, foremost a safe space.
7. The League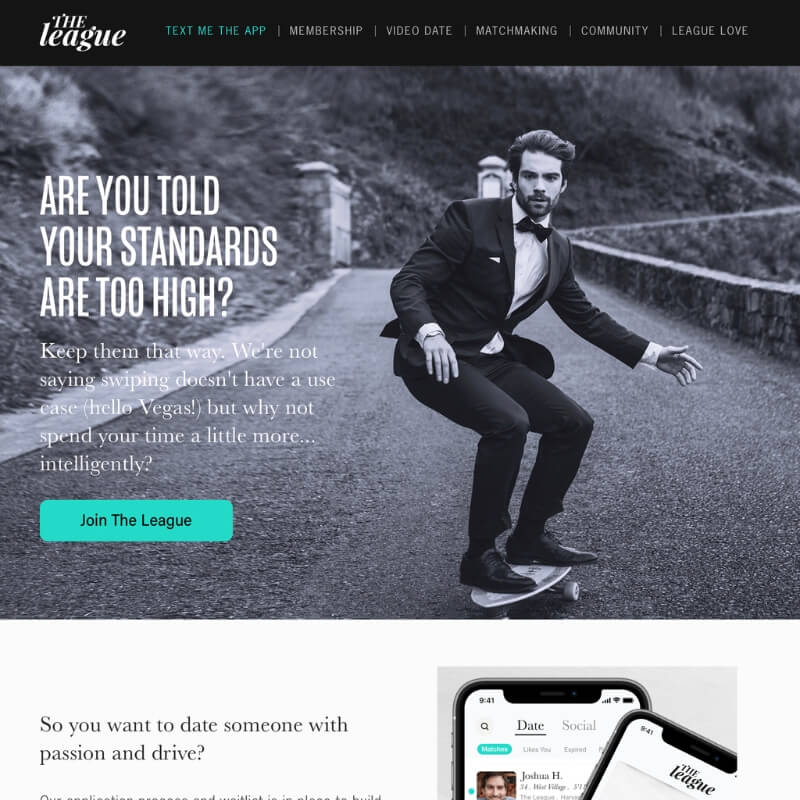 The League is a dating app that matches like-minded people with high standards. These people are usually looking for long-lasting relationships built on solid ground, not brief flings or hookups.
The League has an option for connecting to Facebook or LinkedIn, but not for the reason you might think. This is to ensure that you don't match with people in your immediate circle, such as coworkers or other professional contacts.
However, if you're not comfortable with this, the app gives you the chance to opt out. If you do use it, it will never post on your social media account.
Frequently Asked Questions
Why should I use a dating app without Facebook?
Using a dating app without Facebook is good if you want to keep your dating life private. You don't have to share your social media with the people you meet, and you can feel safer knowing your information is separate.
You can also use an app that doesn't require a Facebook profile to match with people, giving you more control over who sees your information. There are even apps that allow you to set up a profile without sharing any of your personal data, so you can stay anonymous while still meeting potential dates or partners.
Are dating apps that don't require a Facebook account safe?
Yes, dating apps without Facebook can be just as safe as other dating apps. It's important to follow safety tips like not sharing too much personal information and always meeting in public places for your first date.
Additionally, be sure to check out reviews of the app and any user feedback before committing to a dating app that uses no Facebook. Always trust your gut and never provide excessive information about yourself or agree to meet someone privately if you don't feel comfortable.
Be sure to keep your family and friends updated about your dating life so they can help you stay safe too. Finally, remember that it's ok to take breaks from online dating if you start feeling overwhelmed or unsafe in any way. It's better to be safe than sorry!
How do I sign up for a dating app without Facebook?
To sign up for a dating app without Facebook, you usually need an email address or a phone number. The app will guide you through the steps to create your profile and start meeting new people. You can choose to add photos, a bio, and other information about yourself. Once you're set up, you can start looking for potential matches and connecting with people. Have fun!
Can I still find matches on dating apps without a Facebook account?
Yes, you can still find matches on dating apps without Facebook. These apps have their own ways of connecting you with people who share your interests and are looking for someone like you.
Some of these apps even allow you to search for potential matches based on your location, age, or other criteria. Additionally, some offer direct messaging and photo-sharing features that make it easier for you to connect with someone without having to use Facebook.
With these options available, there really isn't any need to involve Facebook in the dating process anymore.
Bottom Line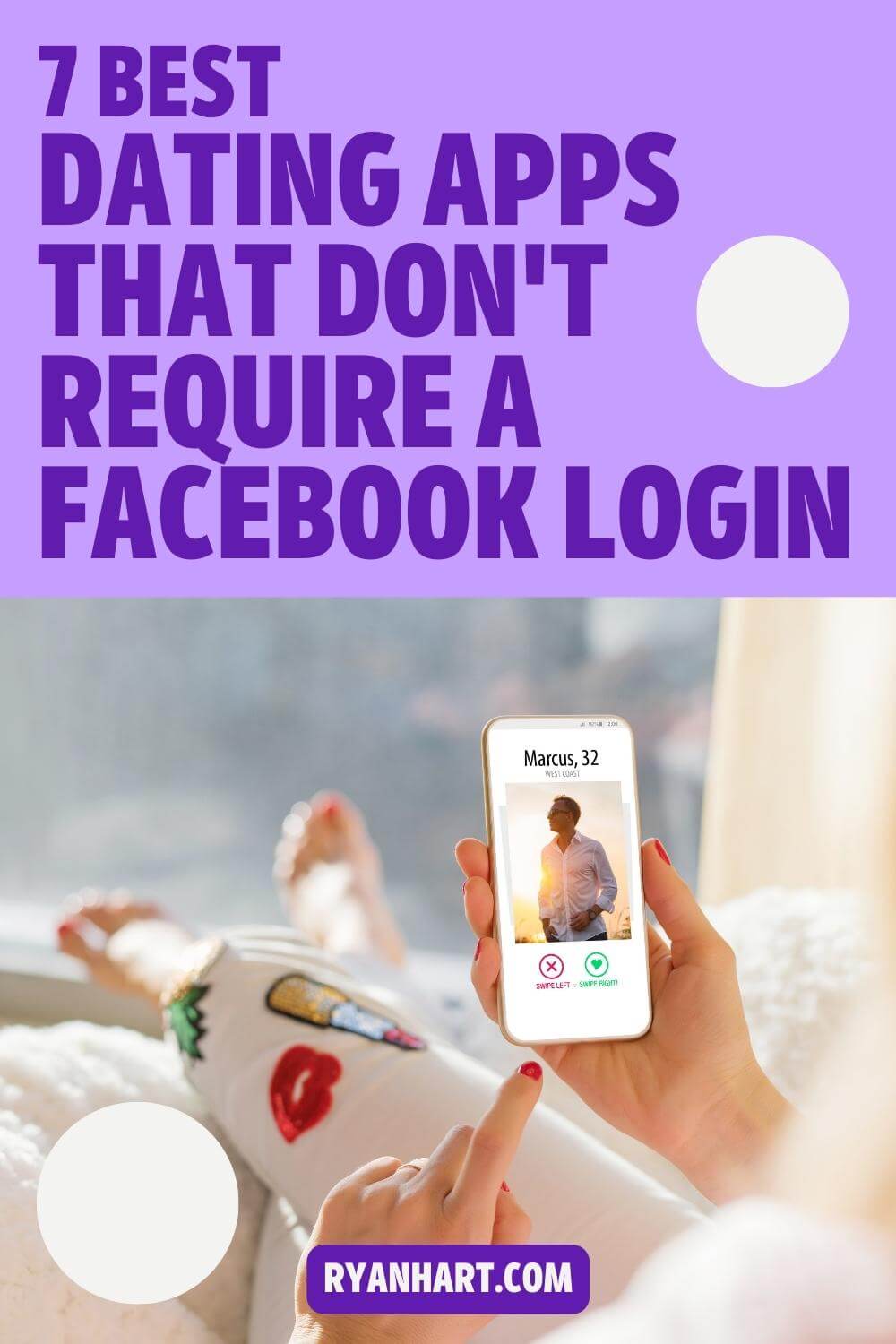 There are plenty of things to consider before signing up for a dating app, and social media use is only one of them. You should carefully review the security agreements before making a profile on any dating app.
So why do some dating apps require a social media connection, anyway? Some of them use your information to verify your identity, while others funnel the data to help you build your profile and connect to potential matches. But there are many reasons why some users don't feel comfortable with this.
Some worry that their personal accounts will be hacked, exposing them to strangers online. Others feel uncomfortable at the thought of friends and family knowing they are trying online dating.
While most dating apps include a guarantee that they will never post on your personal accounts, it is nice not to have to worry about the hypothetical at all.
When you are choosing which dating app is right for you, you may want to consider these aspects of privacy, especially if you want to keep your love life to yourself.
So, go ahead and give one of these dating apps a try! You never know, you might just find someone special without having to share your social media. Happy dating!