Celebrate eight years of love and commitment with the perfect gift for your significant other!
Whether you're married or in a long-term relationship, the eighth anniversary is a special occasion that deserves to be commemorated in style.
But finding the right gift can be a challenge, especially if you're looking for something unique and meaningful. That's why we've put together a list of eight-year anniversary gift ideas that are sure to impress your partner and show them how much you care.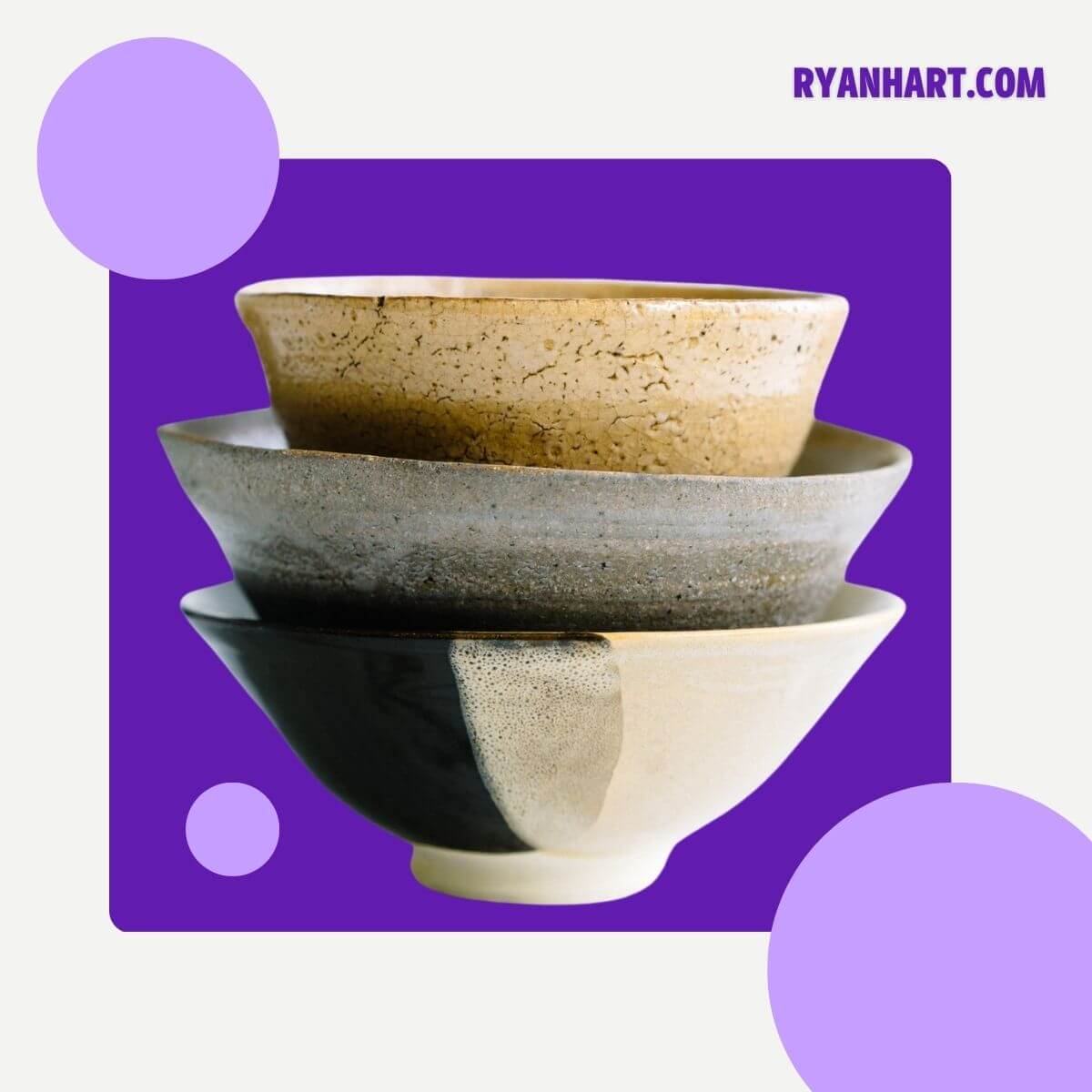 What is a traditional 8-year wedding anniversary gift?
From traditional gifts like pottery and bronze to modern options like electronics and personalized jewelry, there's something for every taste and budget. So read on for inspiration and get ready to make this anniversary one to remember!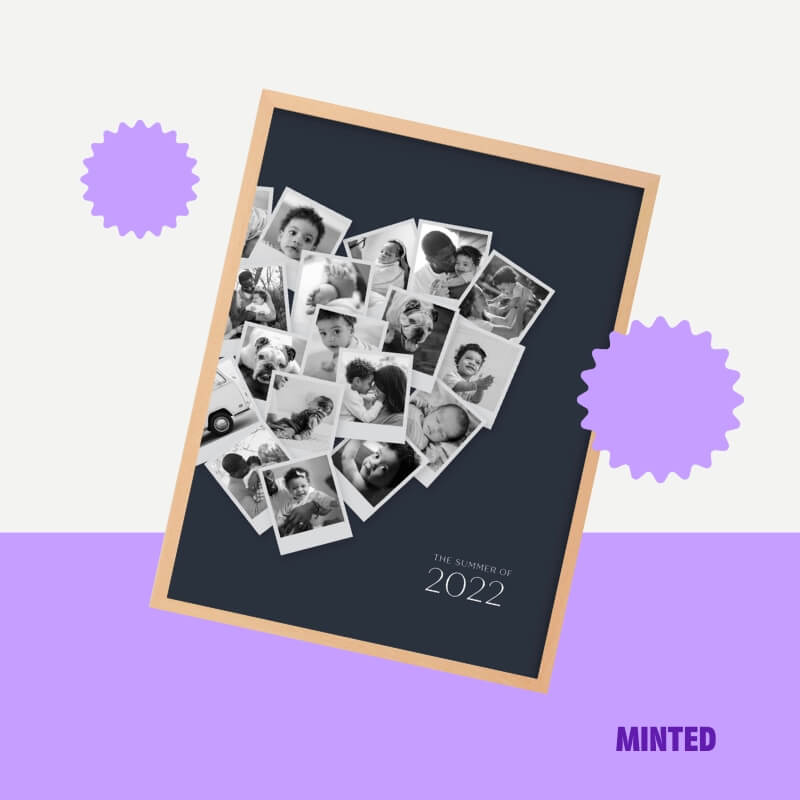 This modern twist on a traditional photo collage is the perfect gift for showcasing all of your precious memories in one place.
Why We Love It
Rather than your typical collage photo frame, the Snapshot Mix print presents your special memories as a strategically placed pile of photos that look like polaroids in the shape of a heart. Bringing art and memories into a modern mix, this print is perfect for the sentimental love of your life.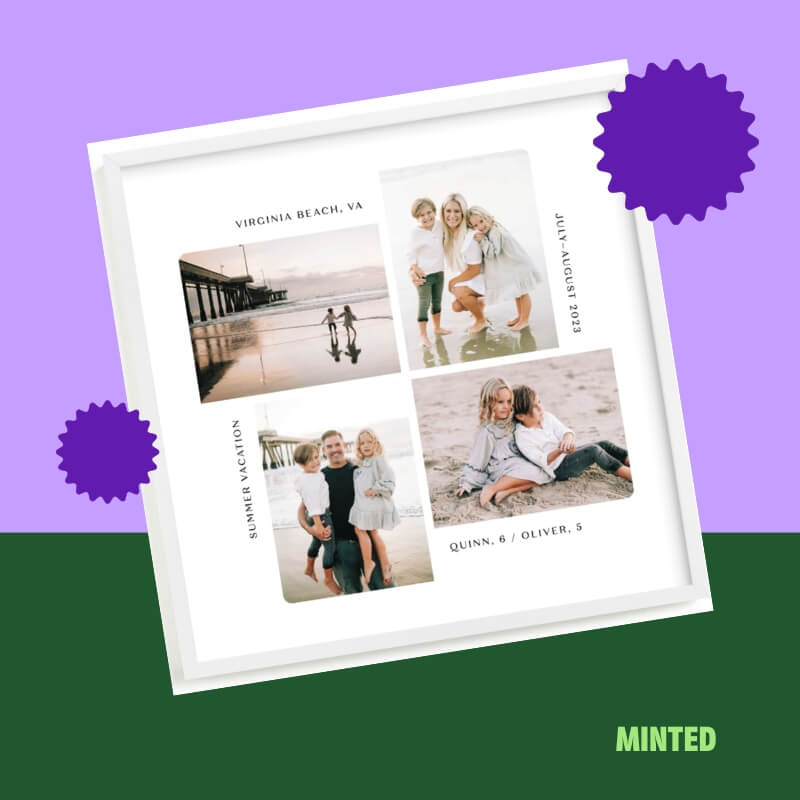 Choose four photographs representing a special memory or event, add some text, and choose your frame. This photo gift takes just a few minutes to create but will preserve your precious moments for a lifetime.
Why We Love It
This photo art is entirely customizable, which means you can showcase the moments that mean the most to you and your significant other in a way that represents you.
If displaying lasting memories is important to you and your special someone, this wall art is perfect for your anniversary.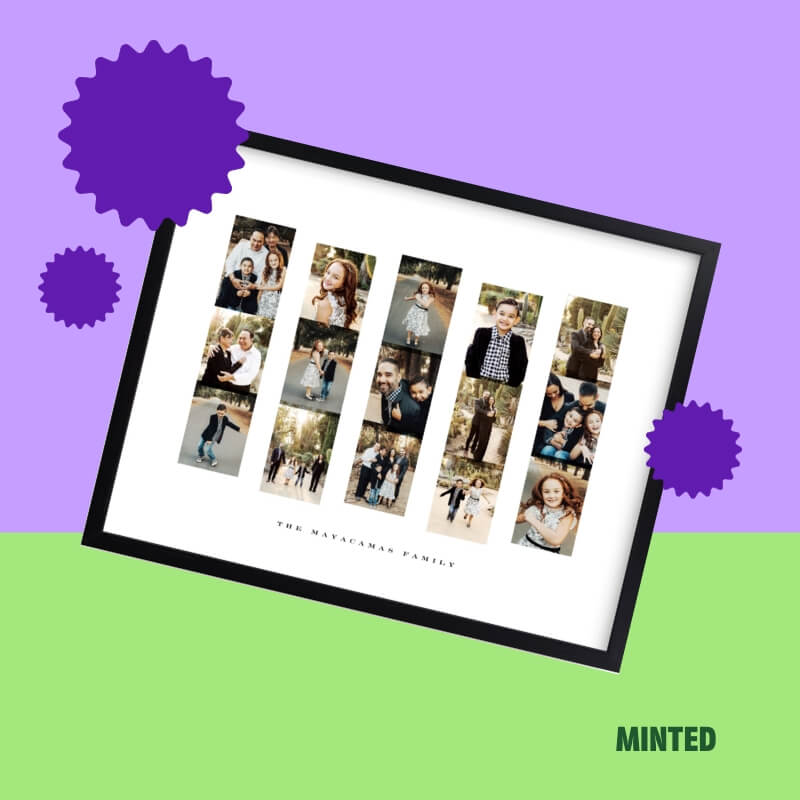 In keeping with the theme of turning special memories into lasting art, this custom collage photo art is another beautiful way to display your special memories.
Why We Love It
Whether you take annual portraits and need somewhere to showcase all of your shots in one place, or you want to display a variety of special memories from over time, this modern collage photo art is an excellent customizable way to show off your special memories in an artful and classy way.
Choose your prints and frame, decide on your print size, and add your special text to the bottom to complete the gift. This is an easy but thoughtful way to show your significant other how much you care.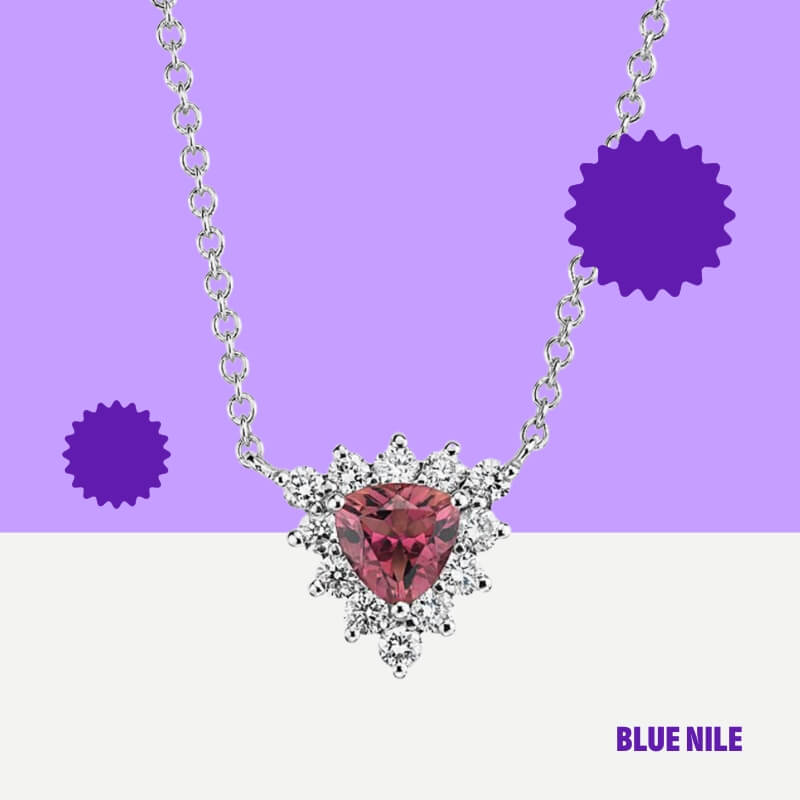 This feminine and elegant necklace is a lovely way to show how much you care.
Why We Love It
A trillion-cut pink tourmaline gemstone surrounded by a brilliant halo of round-cut diamonds dangles from a 14K white gold chain in such an eye-catching way that it makes it perfect for the person who enjoys the finer things in life.
Blue Nile uses conflict-free sourced gemstones in all of their jewelry, making it an excellent gift for someone passionate about ethical fashion.
Small but mighty, these these pink tourmaline stud earrings are a simple but lovely way to show someone how much you care.
Why We Love It
Eye-catching and elegant, these petite pink tourmaline floral stud earrings flaunt vintage-inspired details with a feminine flair. Pair them with the brilliantly beautiful necklace above, or give them as a gift on their own—either way, these petite earrings make a stunning eighth-anniversary gift.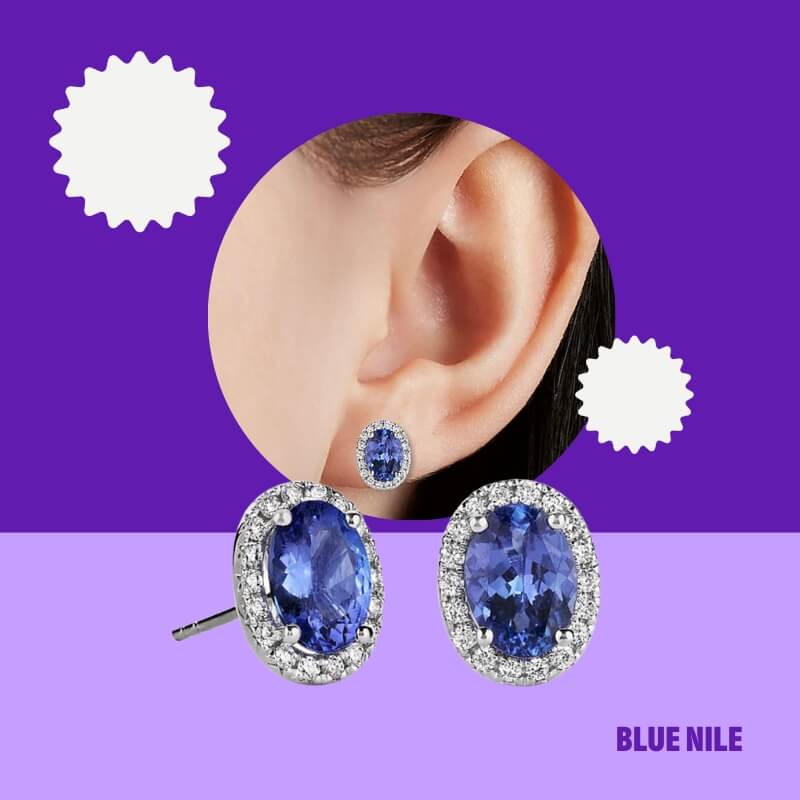 Tell the love of your life how much you care with a pair of elegant oval tanzanite earrings.
Why We Love It
These beautiful studs, surrounded by a delicate halo of diamonds, create a timeless look with brilliant sparkle. Pair them with a matching pendant or present them as a solo gift—either way, your special someone will treasure these earrings for years to come.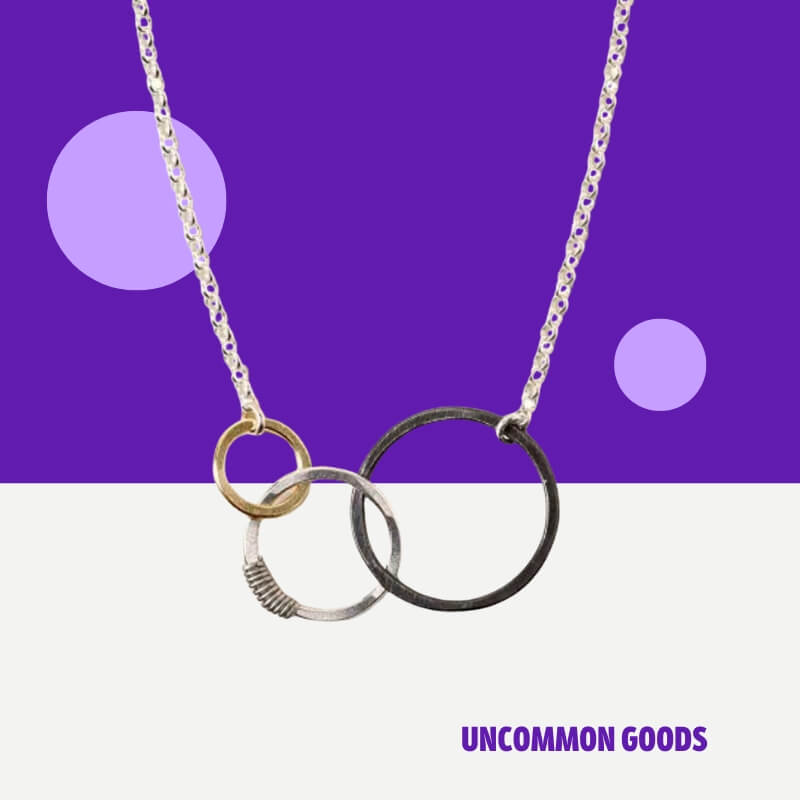 With individual rings representing the past, present, and future, this unique necklace offers an elegant reminder of your love for each other.
Why We Love It
Artist Beth Lawrence created this necklace to represent timeless love: the oxidized ring represents the past; the sterling silver ring represents the present; and the shimmering gold ring represents the future.
This precious gift looks beautiful and represents your unfaltering love for your significant other—now, later, and forever.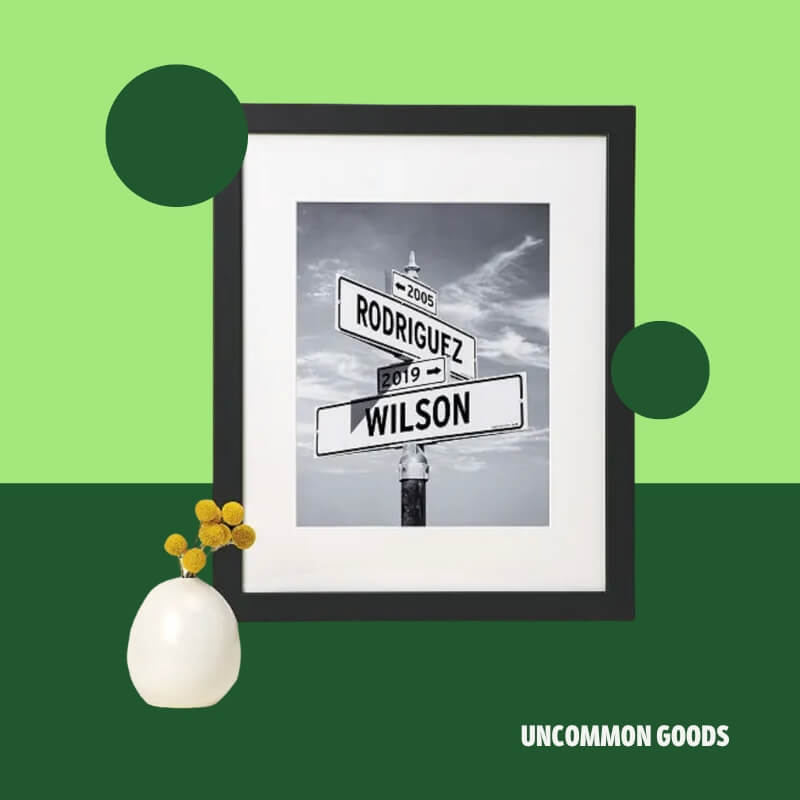 Commemorate the moment your paths first crossed with this personalized piece of art.
Why We Love It
Celebrate your important milestone with this unique photo print featuring the names of you and your significant other and two dates that mean a lot to you as a couple. Framed or unframed, this representation of your paths first crossing makes a unique gift and will be a conversation starter whenever guests see it.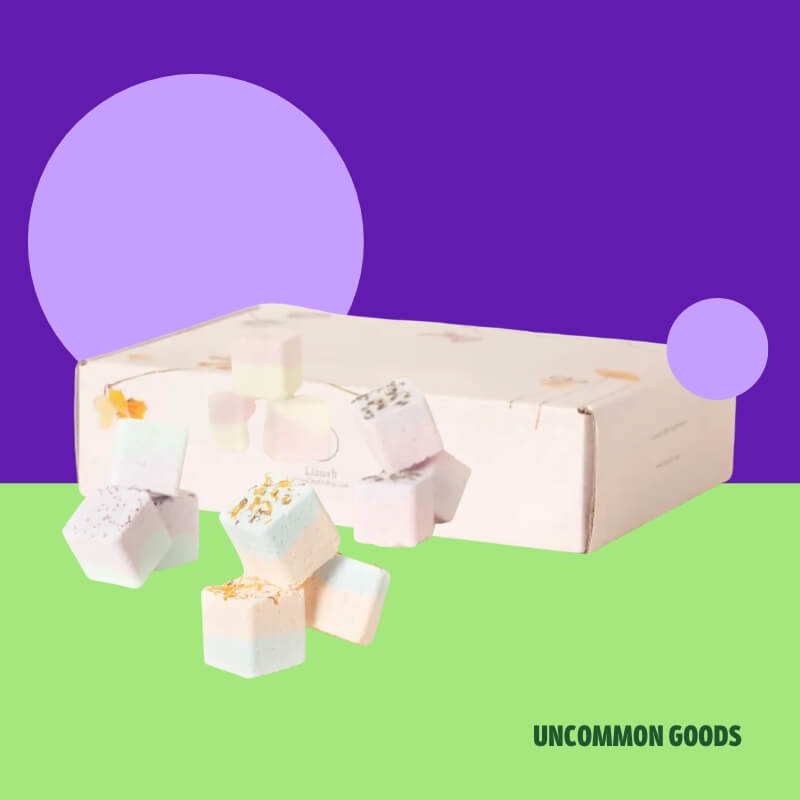 Bring the spa home to them with these artisan calming shower steamers and give them the gift of relaxation.
Why We Love It
These little handmade cubes fill your shower with essential oils like lemongrass and lavender, promoting relaxation and wellness right from the comfort of your home. Handmade in California, a variety pack comes in two different sizes and features the following scents: mint, eucalyptus, lemongrass, and lavender. They can even be used as a soothing body scrub!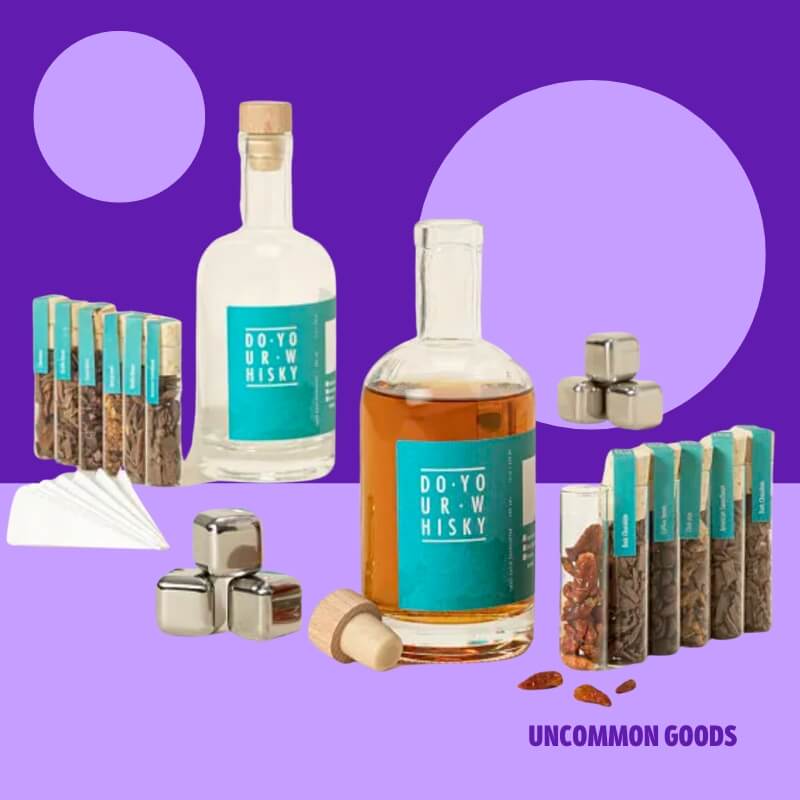 Create your own whiskey at home with this unique kit, which includes wood chips and botanicals.
Why We Love It
This whiskey-making kit comes with everything you need—other than the alcohol—and is so easy to use that you'll never go back to buying whiskey from the store. Simply add your own vodka, then use the recipe guide to create a unique blend of ingredients.
After four to six weeks, you'll have delicious, homemade whiskey! This is great for entertaining or enjoying a night in with your special someone.
What is the 8-year anniversary called?
Eight-year wedding anniversaries are traditionally known as bronze anniversaries.
Bronze is an appropriate metaphor for the eighth wedding anniversary, as it symbolizes the strongest of metals; just like in your relationship, you have stood firm and solid over the years.
It's no easy feat to make a marriage last eight years and beyond; perhaps your anniversary can be celebrated with something bronze-colored that honors a strong union.
Make sure to find something special for each other to recognize all you have gone through to keep your love alive!
Bottom Line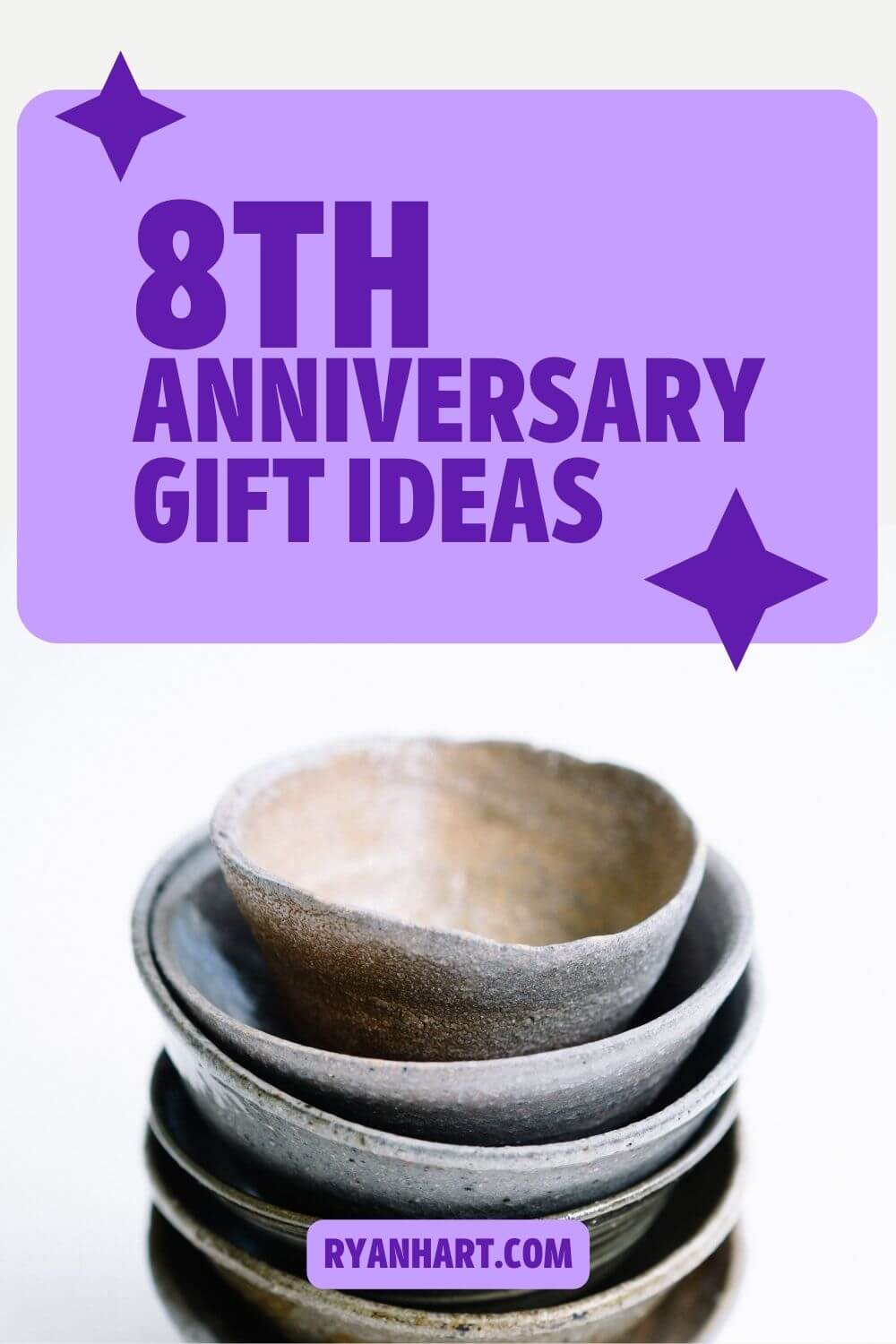 On your 8-year wedding anniversary, there's no better way to show your spouse that you care than by buying them a special gift.
After eight years of marriage, this anniversary is a time to take a moment and appreciate all the hard work and devotion that has gone into building and maintaining a strong relationship.
A thoughtful and meaningful gift will show your appreciation, strengthen the bond between you both, and create precious memories that'll last long beyond this milestone anniversary.
Whatever type of gift you choose will be sure to put a big smile on your spouse's face!