Happy anniversary! Nine years is a huge milestone in any marriage, and it's important to celebrate in style. From traditional pottery to modern leather, there are endless gift options to choose from.
The challenge to finding the perfect gift is that you want to find something that is both thoughtful and meaningful, but you also don't want to spend a lot of money.
And then there's the whole issue of finding something that your spouse will actually like. It can be tough to strike the perfect balance.
But don't worry, I'm here to help. Here are a few of my favorite 9 year wedding anniversary gifts that your spouse will love.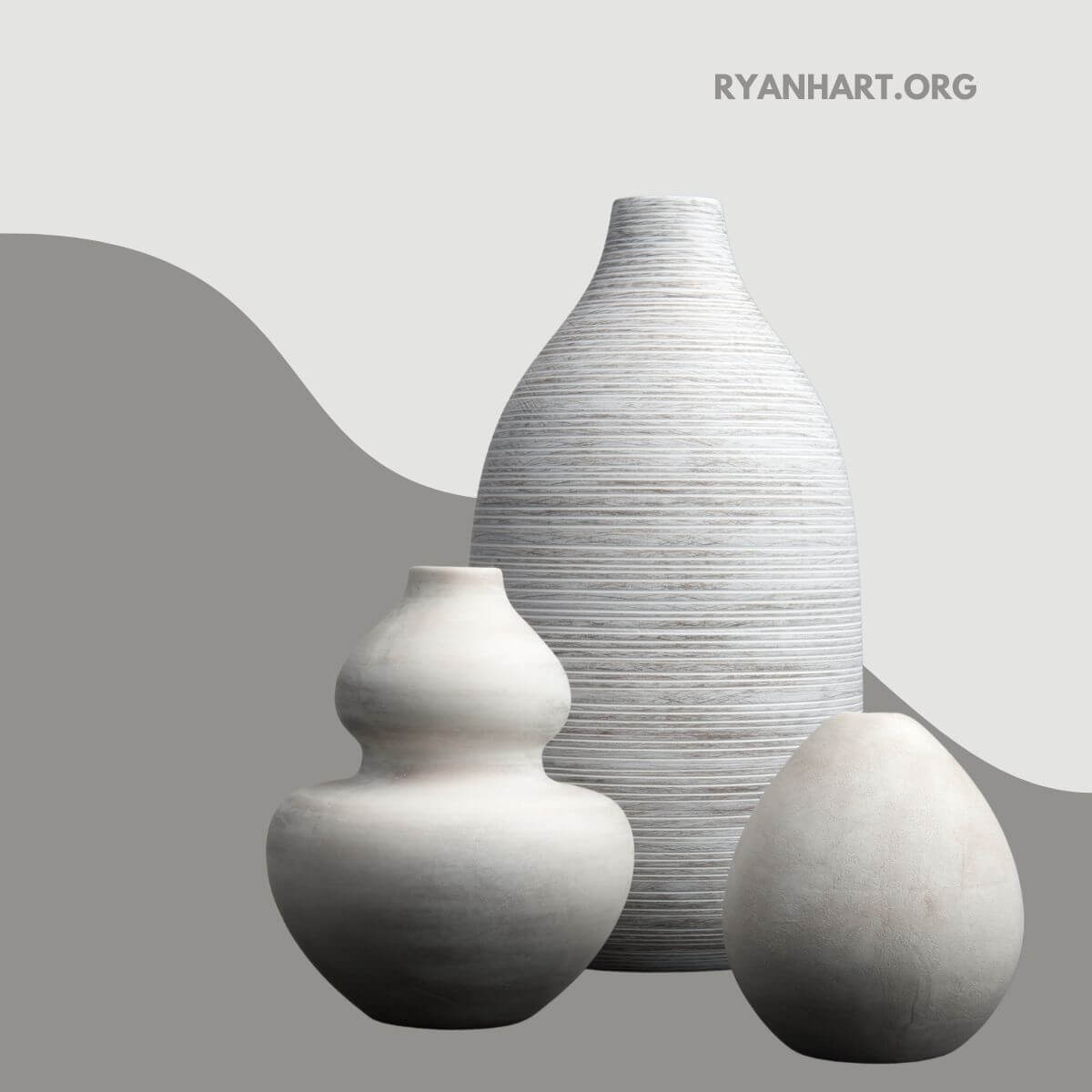 What is a traditional 9-year wedding anniversary gift?
If you're looking for inspiration, you're in luck! In this blog post, we'll take a closer look at some of the best 9-year anniversary gifts out there.
Whether on a tight budget or looking to splurge, there's something for everyone. So sit back, relax, and prepare to celebrate this special occasion in style!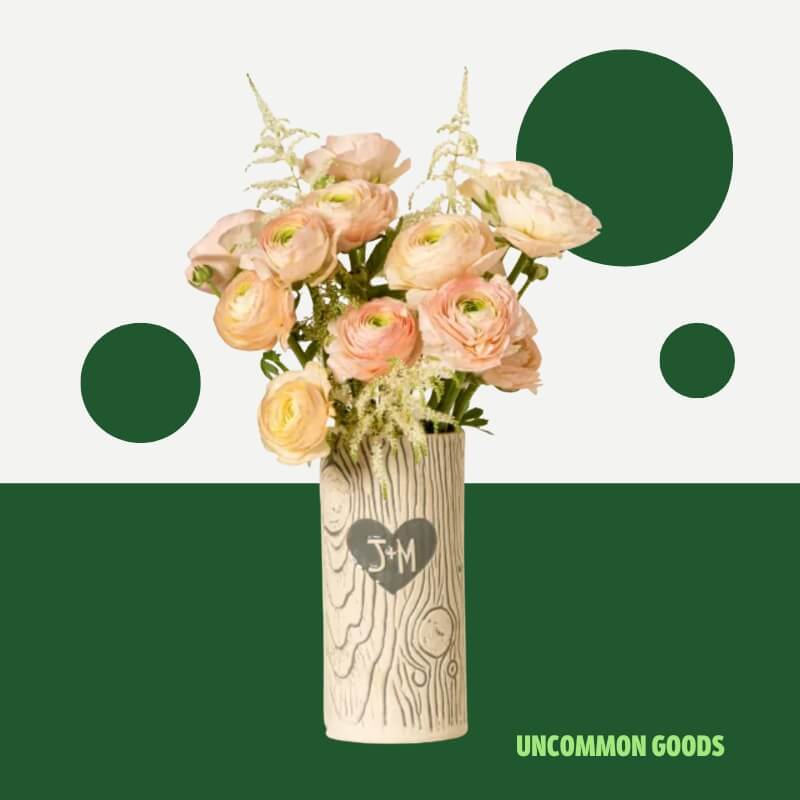 Handmade in Santa Rosa, California, this unique vase puts a classy spin on an age-old tradition.
Why We Love It
Have you ever carved your initials next to your significant other's initials into the trunk of a tree? This vase brings back that sentimental moment to create a lasting, personalized memory.
Each vase is uniquely designed to create the illusion of the tree's trunk and bark, which means you will have a truly one-of-a-kind gift. Perfect for displaying flowers or as a statement piece in your home!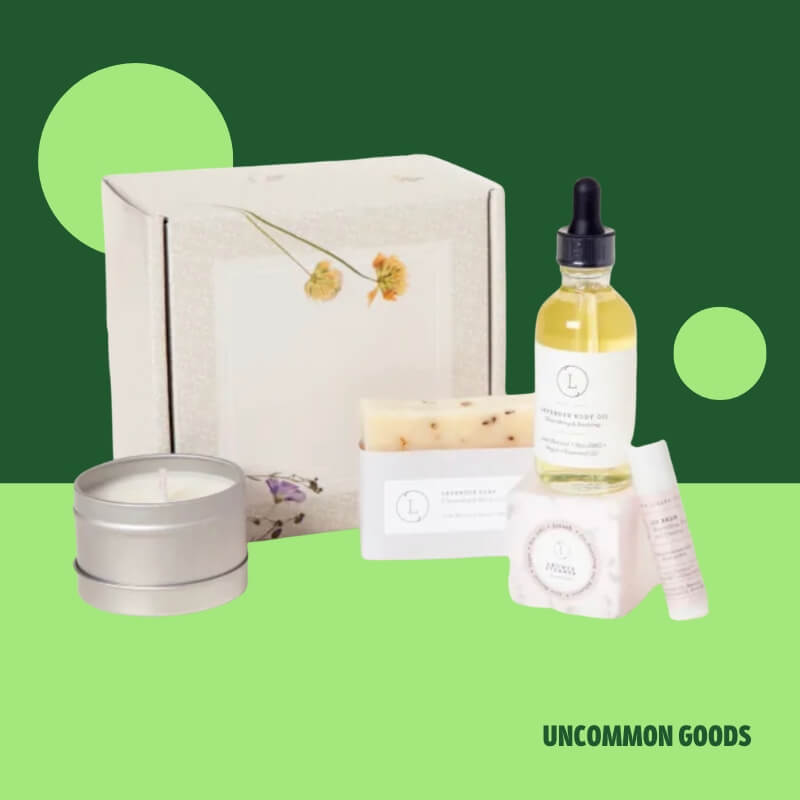 Bring the tranquility of a spa day to the comfort of your own home.
Why We Love It
Give the gift of "me time" with a lavender or citrus bath and spa collection. Each handmade gift set comes with body oil, a shower steamer, soap, lip balm, and a soy candle and comes packaged in a recyclable box.
Whether you spend the day pampering each other or giving them the gift of a day by themselves, your significant other will love this at-home spa day.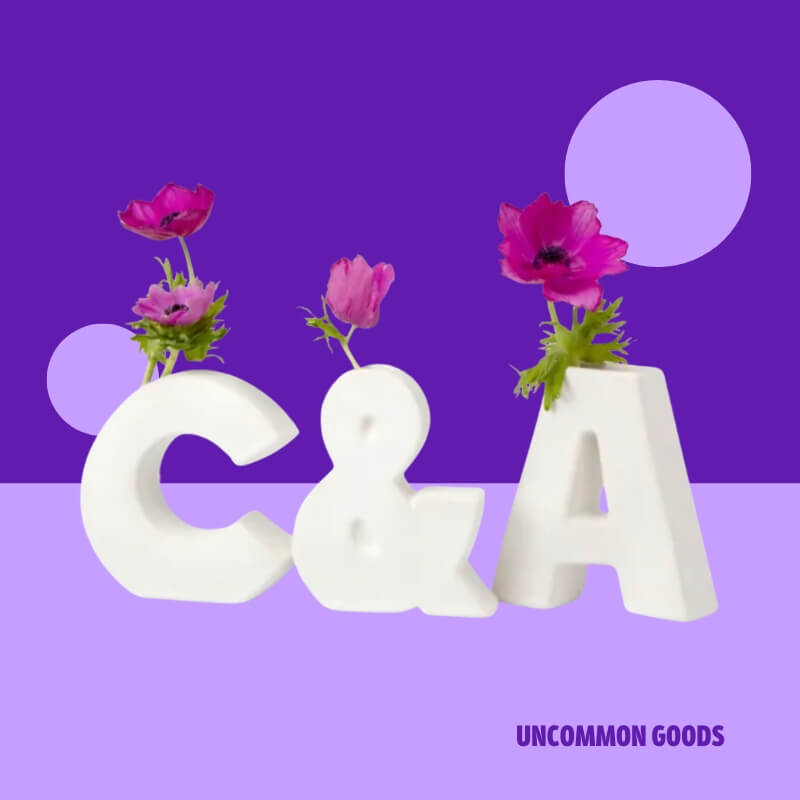 Say something sweet—or spicy; why not?—with these initial vases.
Why We Love It
Integrating function with beauty, these handmade vases are a clever way to tell a story while storing items like flowers, paintbrushes, pens, and more.
Whether you spell out a word like "LOVE", your last name, or simply your initials, this unique gift is functional and fun. You could even customize them at home with paint or decals.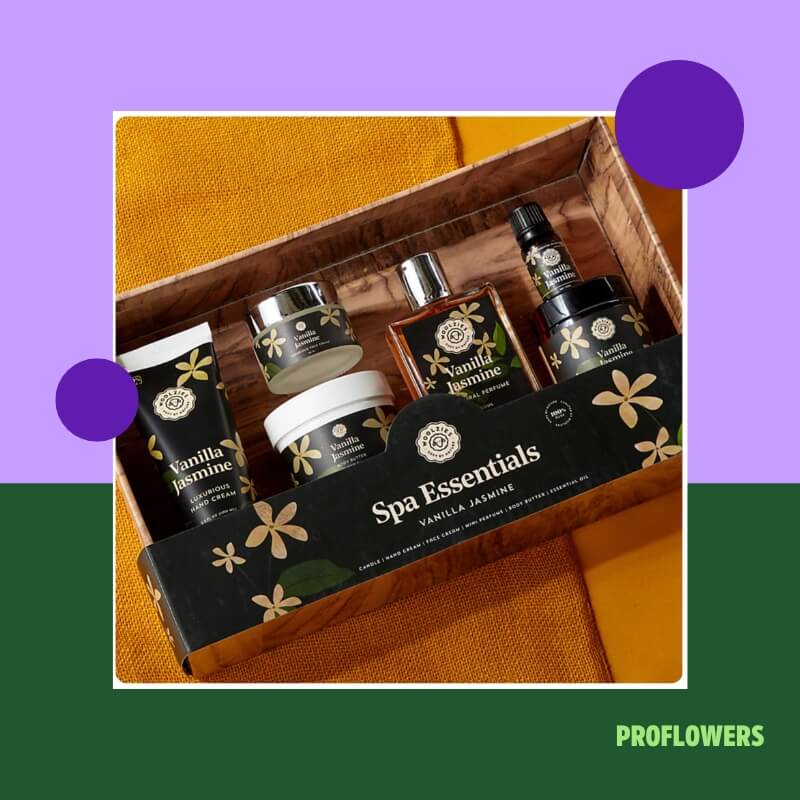 Give your special someone the gift of indulgence with this luxury vanilla jasmine wellness set.
Why We Love It
Practicing self-care becomes more important with each passing year. With this luxury wellness set, your significant other can enjoy an indulgent self-care ritual day after day instead of spending just one day in a spa.
Each gift set comes with the following items: Vanilla Jasmine Natural Perfume, Vanilla Jasmine Body Butter, Vanilla Jasmine Luxurious Hand Cream, Vanilla Jasmine Luxurious Face Cream, a Vanilla Jasmine Candle, and Vanilla Jasmine Essential Oil Blend.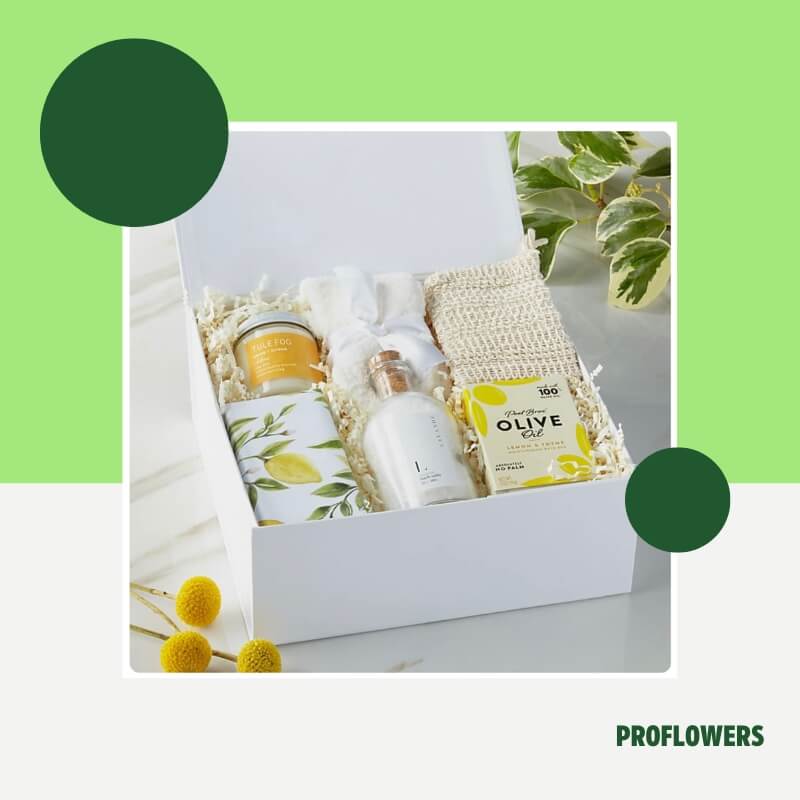 Spend a relaxing night in with this luxury spa box from Proflowers.
Why We Love It
This little box comes with a hefty dose of comfort and relaxation. With indulgent fragrances and hand-curated products, your special someone will surely enjoy this at-home spa experience.
Created by a woman-owned company, each box contains the following: a hand-poured citrus agave candle; a lemon and thyme olive oil soap; sweet brown butter cookies; lavender bath salts; a pair of extremely cozy socks; and a sisal washcloth.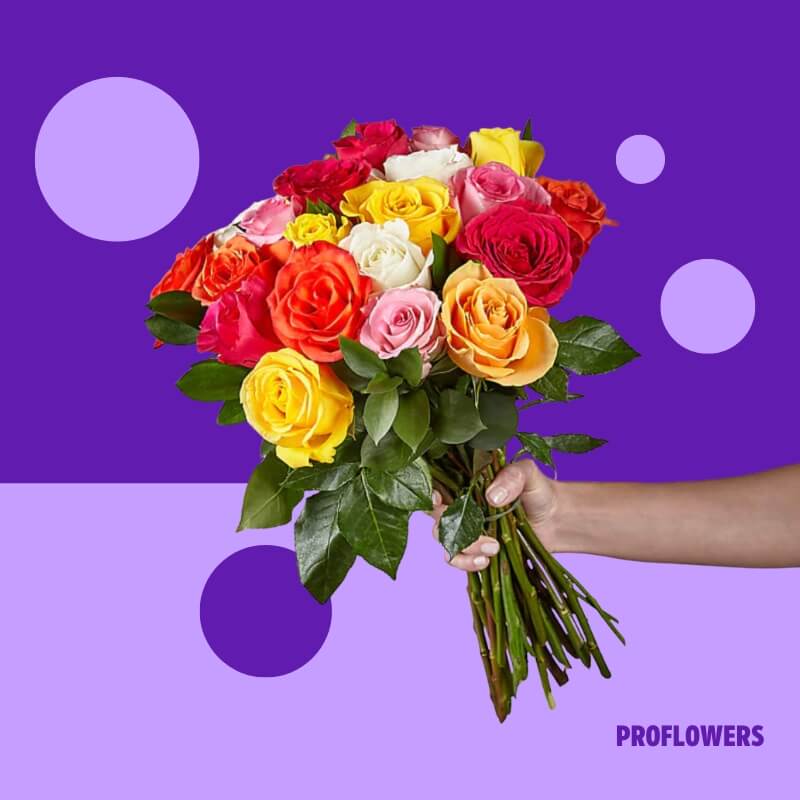 Flowers are a timeless gift—but don't just order any flowers. This bouquet of 24 mixed roses is sure to put a smile on their face!
Why We Love It
These flowers are fresh, fragrant, and beautiful, and they're farm-grown, which means you can rest assured knowing they were grown and harvested with love.
Each bouquet differs slightly from the rest because Proflowers uses only the freshest stems and greenery to give your loved one the beautiful gift they deserve. These flowers also come with or without a vase, adding convenience to quality.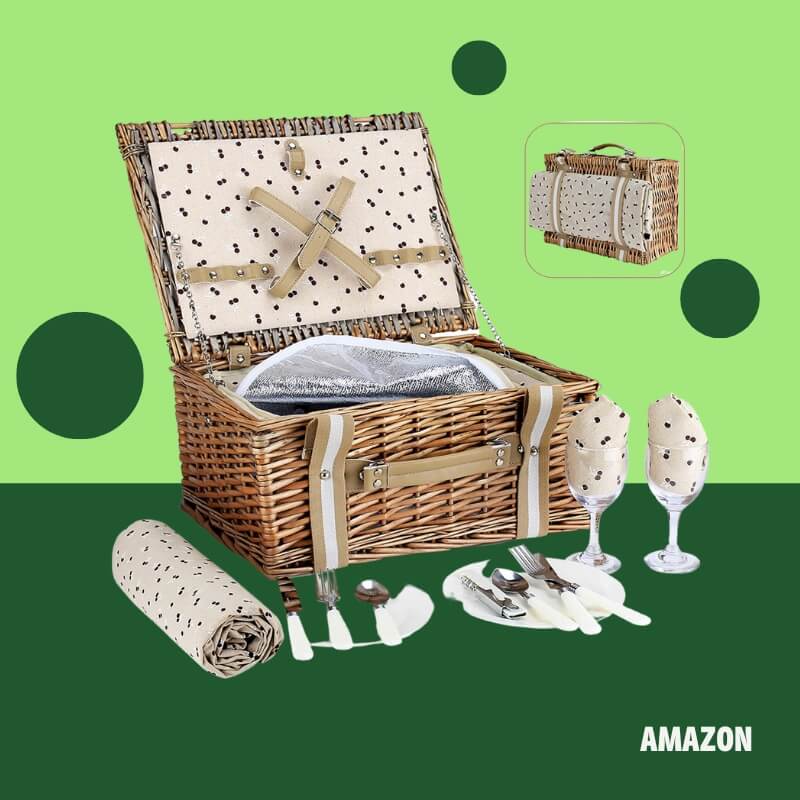 Plan a romantic picnic for two, and bring this modern take on a classic picnic basket to carry everything you need in one convenient place.
Why We Love It
This fun picnic basket comes with everything you need for a picnic for two, including an insulated cooler compartment that can hold enough food for two people. It's lightweight but still sturdy and easy to clean and care for after your special day out.
It comes in three color schemes and even includes a blanket to set everything out on! And you don't have to just use this once—this picnic basket is a fun way to get creative and take your dates outside into the sunshine.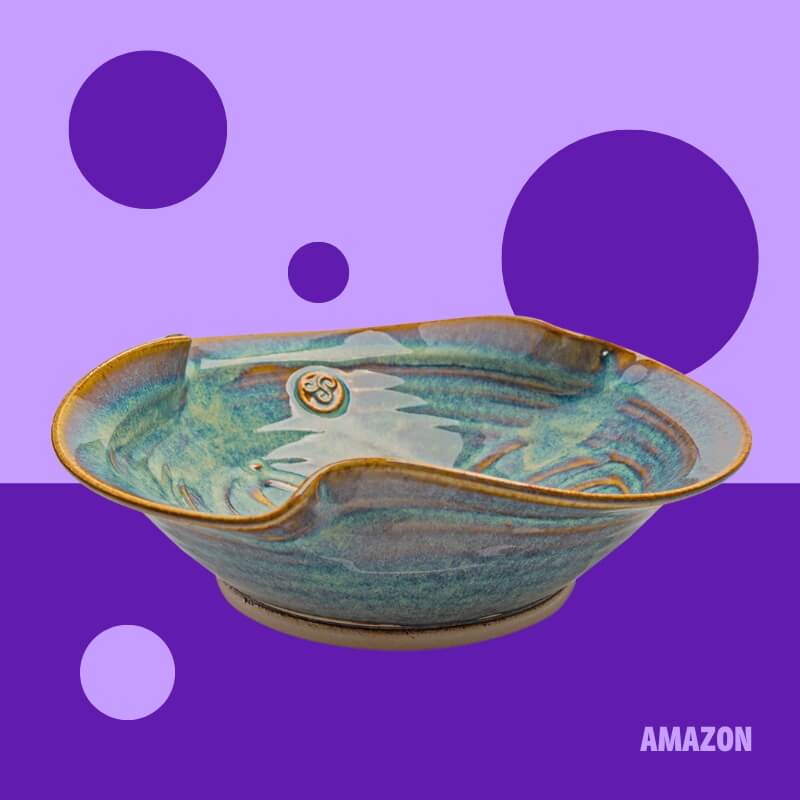 This ceramic bowl is handmade in Ireland and is the perfect gift for the eclectic person in your life.
Why We Love It
This is a unique, handmade piece, but it's also extremely durable and will last for years when cared for properly. This ceramic bowl features a Celtic knot, a sacred symbol representing the journey and change of life as it unfolds, making it a wonderful gift for the person you plan to walk through life with.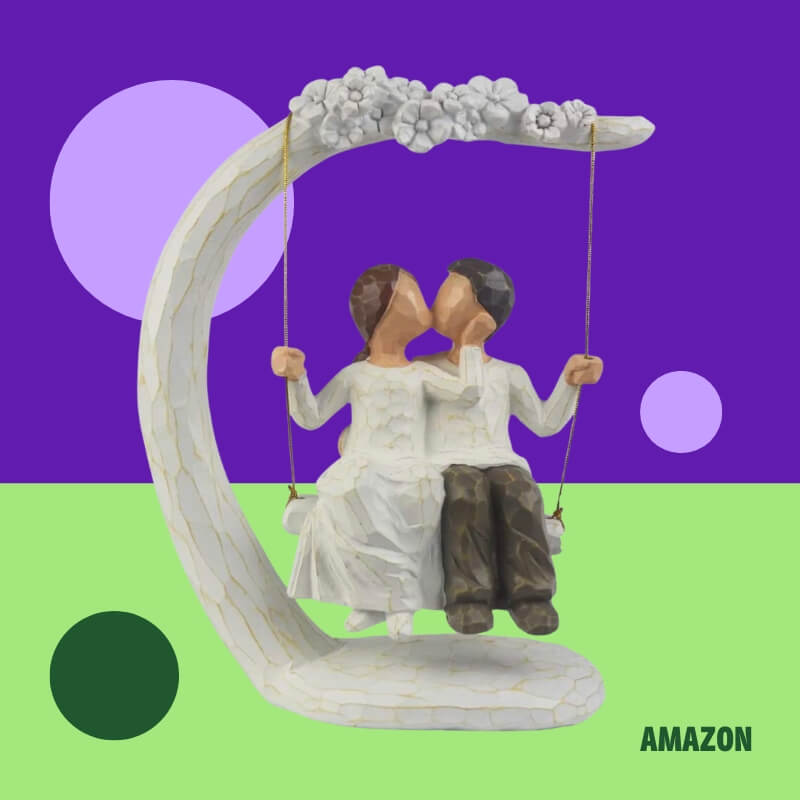 This adorable handcrafted figurine is a beautiful way to show how much you care for and love that special person in your life.
Why We Love It
This item is perfect for displaying on a shelf or mantle and easy to clean and care for. Featuring a hand-painted couple on a swing, it's a simple but thoughtful way to express your love for one another. A meticulous amount of love and care went into this figurine, much like the love and care that goes into your relationship with each passing day.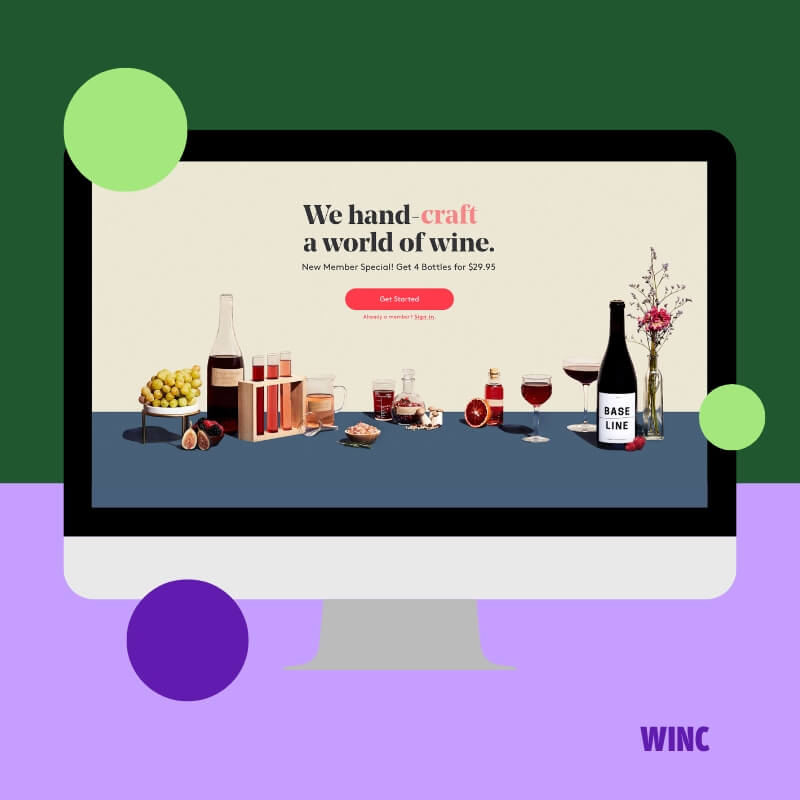 If your significant other is a wino, then a subscription to Wine Club might be the perfect gift for them!
Why We Love It
Subscription boxes are the gifts that keep on giving. With over 90 wines to choose from, they can pick specific wines or ask for a selection that matches their preferences and palate. Save the bottles for a special occasion, or enjoy a bottle paired with a meal you cook at home together. However you enjoy the wine, be sure to enjoy it together.
What is the 9-year wedding anniversary called?
The 9-year wedding anniversary is often referred to as the 'pottery' anniversary.
The pottery anniversary is a special occasion where couples are encouraged to gift each other with items made of ceramic, terracotta and other such materials. It's the perfect way to celebrate your love for each other!
Take this opportunity to reminisce about all the events that shaped your relationship over the past nine years and make more beautiful memories together. Here's wishing your life ahead together be just as precious!
How much should you spend on an anniversary gift?
When deciding how much money to spend on an anniversary gift, consider what's most meaningful in your relationship.
If your partner has a particular hobby or something they have been wanting for some time, splurge a little bit on that item as opposed to something that might not evoke the same sentimental value.
Alternately, if you're both happy with smaller tokens or have been saving up for a larger purchase together, investing in a more affordable present is just as meaningful.
Spending too much could make them uncomfortable, while spending too little could come off as thoughtless, so taking the time to find something special that reflects the two of you can be priceless.
Bottom Line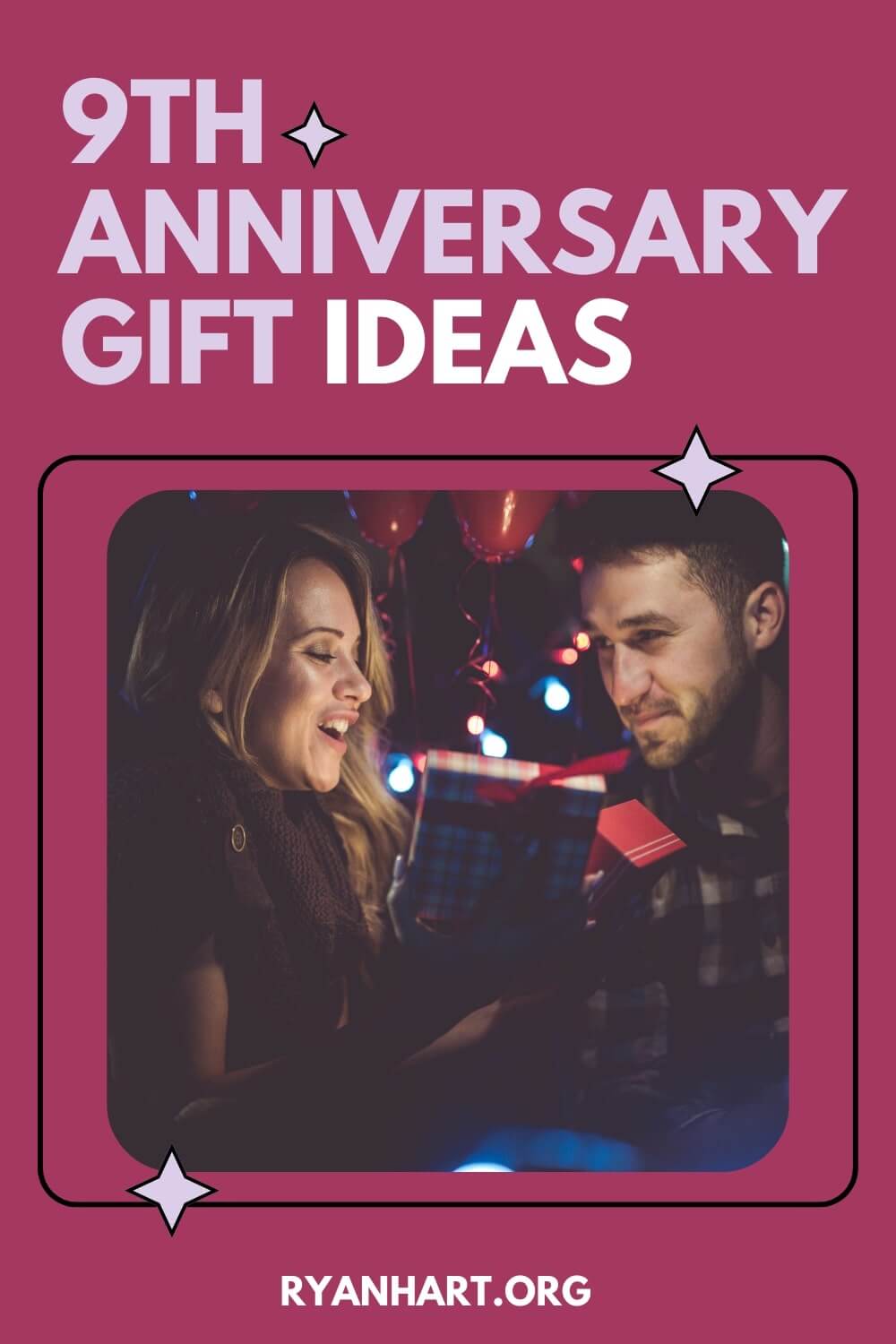 Nine years of marriage is a momentous occasion that deserves to be celebrated with something special! It's a perfect opportunity to show your spouse how grateful you are for their support, love and companionship throughout the years.
A great way to recognize all the wonderful things your partner does for you is by gifting them something thoughtful and unique. Whether it's jewelry, flowers, or another special item that speaks to your partner's interests - showing appreciation in this way might just be the best present of all.
But most importantly, be sure to follow up with quality time together - give each other your full attention, put away the phones and have an unforgettable day.