After two decades of marriage together, you still love your spouse more than ever and need a 20-year anniversary gift that shows your love.
However, finding a gift they'll love and feel meaningful enough for your marriage is challenging. You don't want to buy them a Jelly of the Month club membership, after all!
So instead, it's best to look through the options below to find high-quality and meaningful products to make your 20th wedding anniversary meaningful and lovely.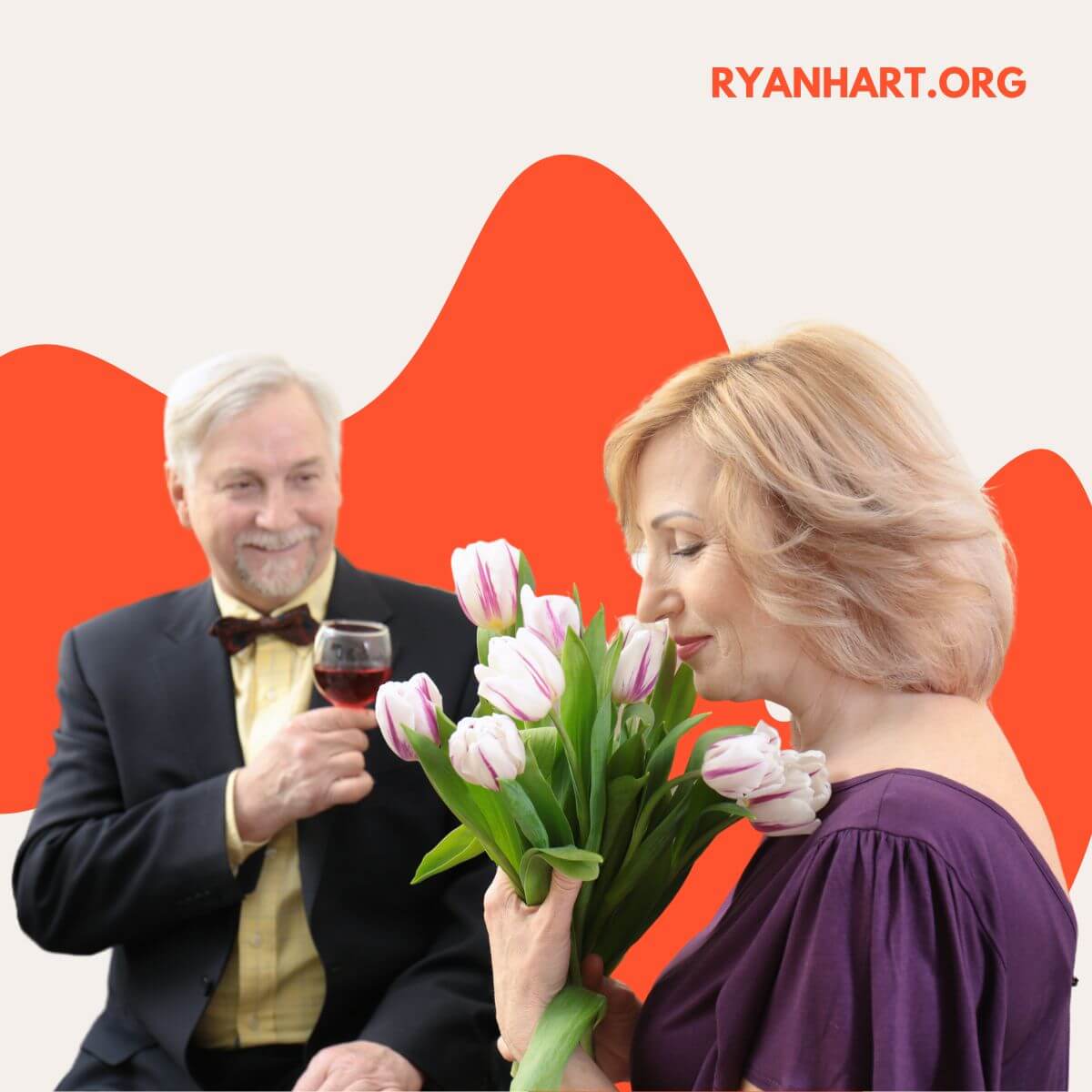 What is a traditional 20 year wedding anniversary gift?
China is the traditional 20-year wedding anniversary gift that symbolizes your love for each other and the delicate balance of keeping a happy marriage for that long. By contrast, the modern equivalent of platinum shows how strong your passion is and how it weathers challenges through the years.
Thankfully, many different gifts may work well for you and your spouse. Choose your gift based on their personality, interests, and tastes.
So, without further ado, here are the best 20-year wedding anniversary gift options available today: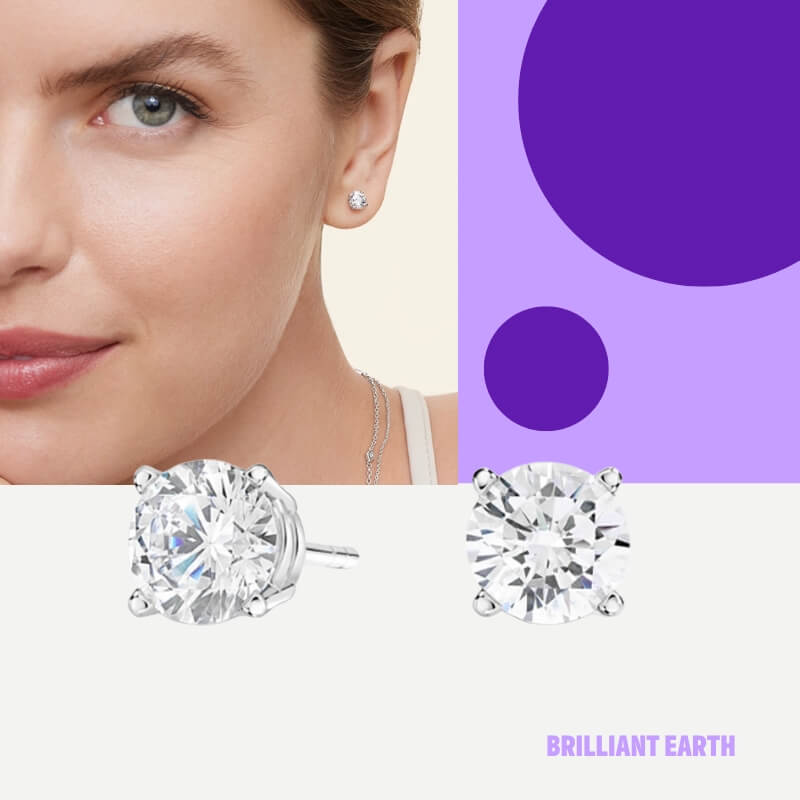 Brilliant Earth produces beautiful and high-quality jewelry that works well in many situations. For example, their Round Diamond Stud Earrings are simply designed but gorgeous. You can buy them in up to four carats. Each extra carrot adds to the price, though, so be careful.
Why We Love It
Diamond earrings are the perfect gift for the fashion-conscious person. They're not cheap but are worth every dollar if your spouse loves them and you for buying them.
Diamond rings are always in style and will make your spouse fall in love with you again. Brilliant Earth's Petite Twisted Vine Diamond Ring features beautiful twisting designs and up to one-fifth carat. It should fit easily on your spouse's finger and stay strong for years after your purchase.
Why We Love It
If your spouse loves diamond rings, this product is perfect for them. It also works well for people with small hands, as the petite size will work well on smaller fingers with long and narrow dimensions.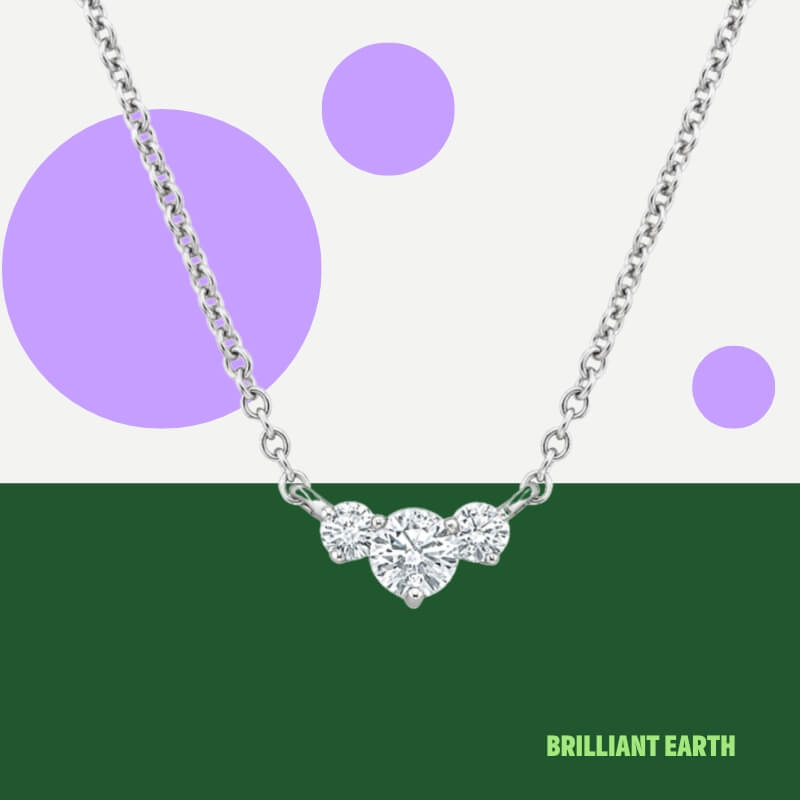 Necklaces are very popular jewelry pieces because they catch the eye and include many subtle and appealing designs. For example, Brilliant Earth's Trio diamond necklace features a simple metal chain with a gorgeous diamond that sits comfortably against the neck and works well with other necklaces.
Why We Love It
Anyone who likes simple but elegant necklaces will love this gift. We suggest it for spouses who wear necklaces daily and need something that stands out without being gaudy or flashy. That elegant style is something that should fit your spouse like a glove.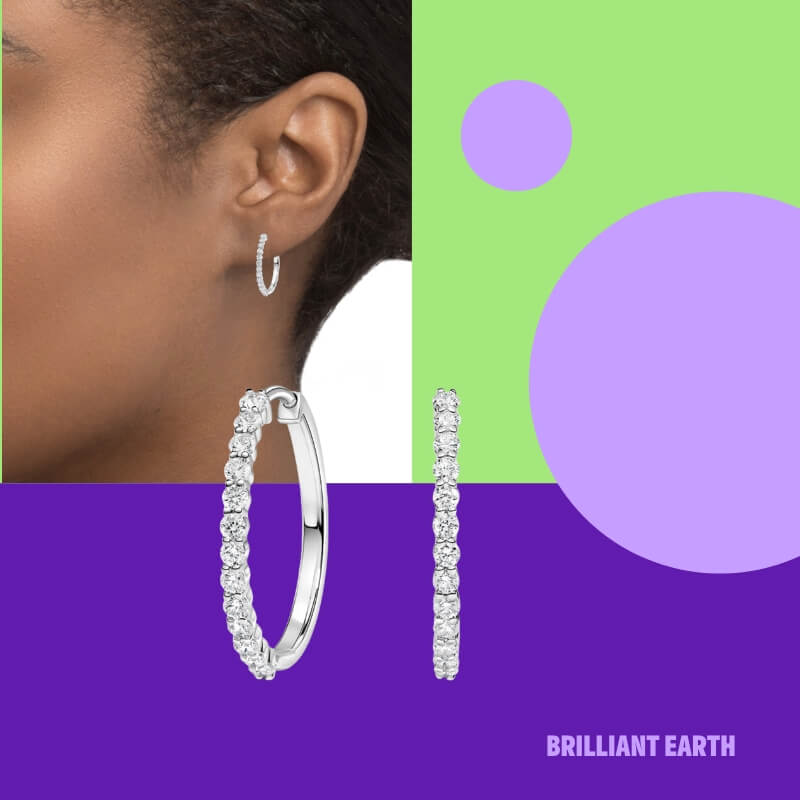 While a stud earring will look great on your spouse, they may like something that stands out more. Thankfully, this simple shared prong diamond hoop earring is available for you. The one-half-to-one carat design is gorgeous and produces an easy-to-install ring that your spouse will love.
Why We Love It
We suggest this ring for anyone who wants a more eye-catching look than an ear stud can produce. These rings will fit your spouse's ear without being gauche and make them even more beautiful when they go out with you for your 20th-anniversary dinner.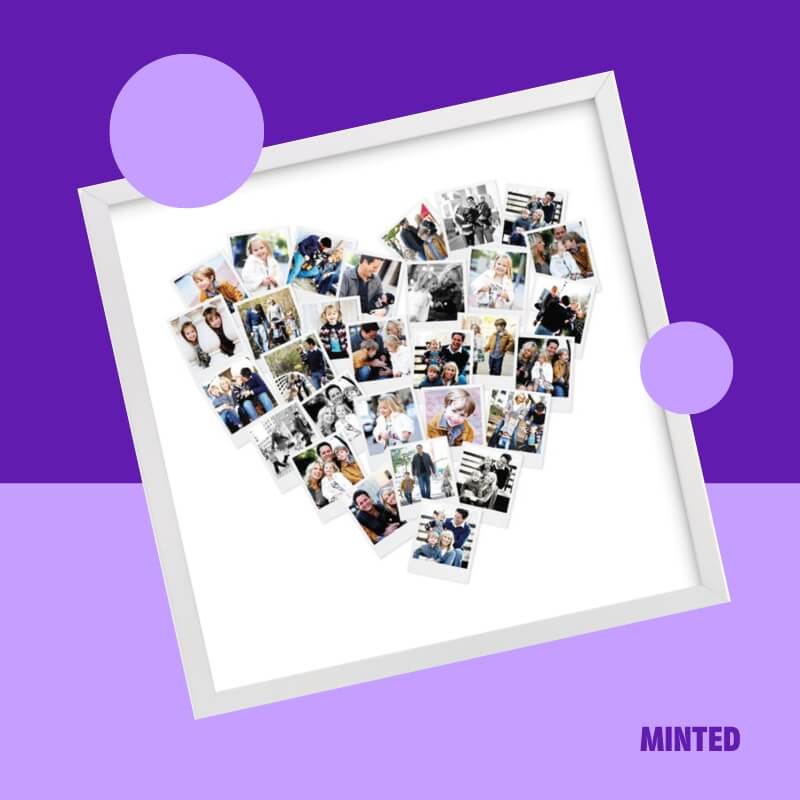 While jewelry is a perfect 20-year wedding anniversary gift, many other options are available. For instance, this photo art gift from Minted takes photos from your life together and arranges them in a beautiful heart. You can hang this photo art on the wall to create an attractive and memorable home decoration you and your spouse will love.
Why We Love It
If your spouse loves photos, this gift is a great option. You will choose the images you want to use, and they'll be set up for you to produce a meaningful product that symbolizes your life together. That design gives it a little more meaning than some other gifts.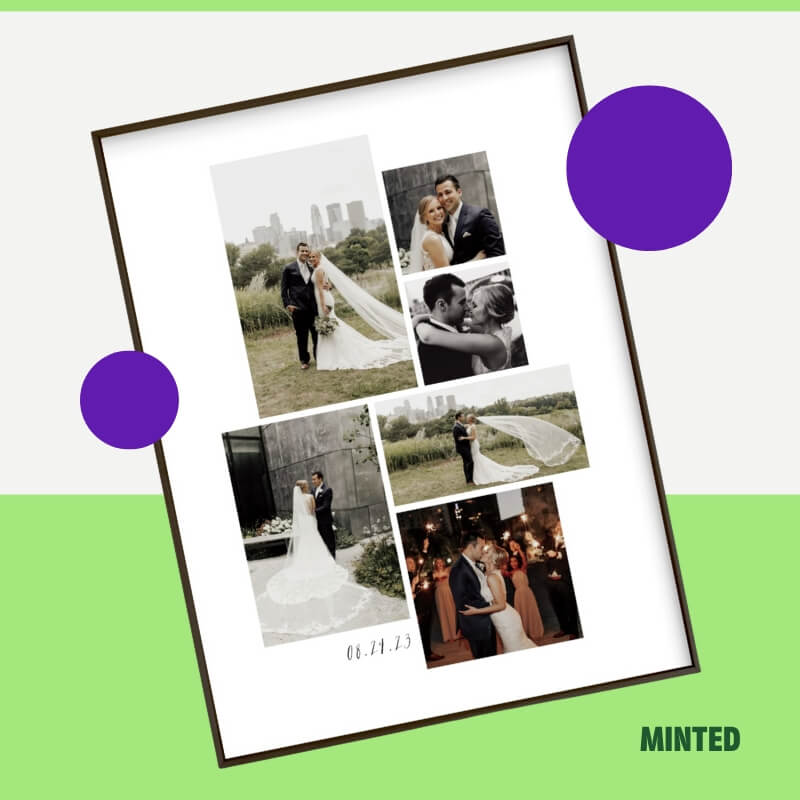 Do you have a smaller or simpler home style that a heart snapshot won't fit? Then, you can consider this wedding photo frame instead.
It integrates multiple wedding-based photos from your big day and arranges them in a frame. Its streamlined style is gorgeous and stripped down without being basic.
Why We Love It
Any couple who loves photos but prefers an elegant look will love this gift. It's not as uniquely shaped as the heart snapshot but fits easier into your home décor to improve its overall use. It works particularly well as a bedroom decoration.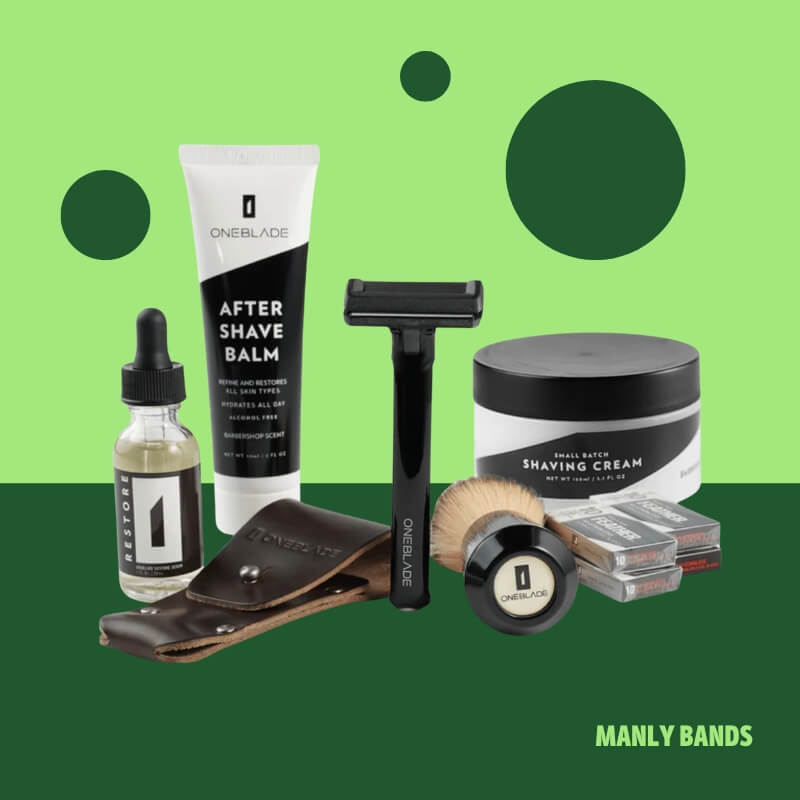 Does your man like to stay cleanly shaven, and you want to encourage him to stay that way? The Clean Cut shaving kit includes an after-shave balm, a strong razor, shaving cream, a shaving cream duster, and more. It will keep him looking young and handsome for years to come.
Why We Love It
We suggest this product for a husband who is serious about his shaving. If your husband loves fussing around with high-end shaving equipment, buy this product for your 20th wedding anniversary. We guarantee that your hubby will love it.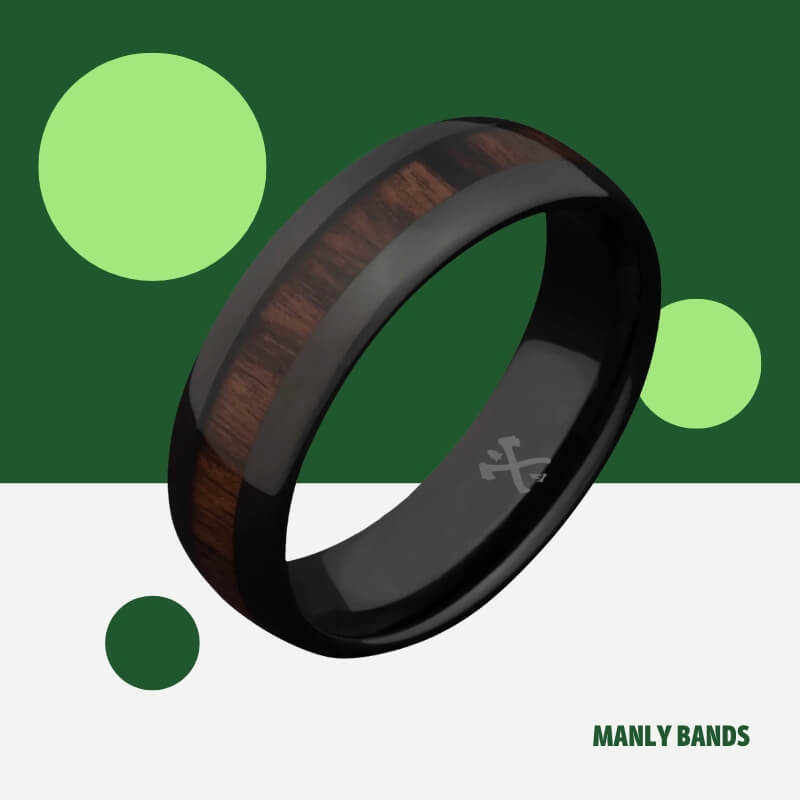 Is your husband someone who needs a new wedding band? Then, he will fall in love with this unique ring! It's a handsome and manly wedding band that uses natural koa wood and tungsten to create an impressive ring that will celebrate your love in style.
Why We Love It
We strongly suggest this product if your husband wants a new wedding band. It will stand out on his hand and produce a stunning look that his buddies will talk about for years. You might even buy a matching wedding band to celebrate your 20th in style.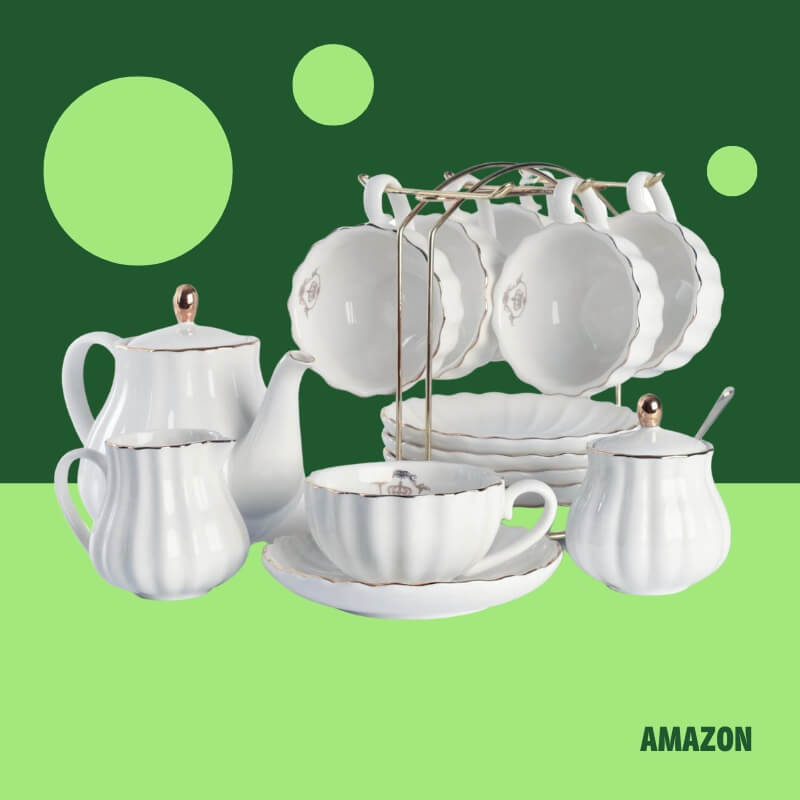 Kitchenware gifts work well for almost any situation, and this porcelain tea set is better than most. It uses authentic porcelain materials that will sit well in your home. With nearly perfect ratings from online customers, this set provides your spouse with the high-quality tea set they've wanted for years.
Why We Love It
If your spouse loves gorgeous kitchenware, they'll adore this porcelain tea set. It'll work well for decoration or regular use and fits any kitchen style. You'll probably start serving tea out of it almost immediately after buying it!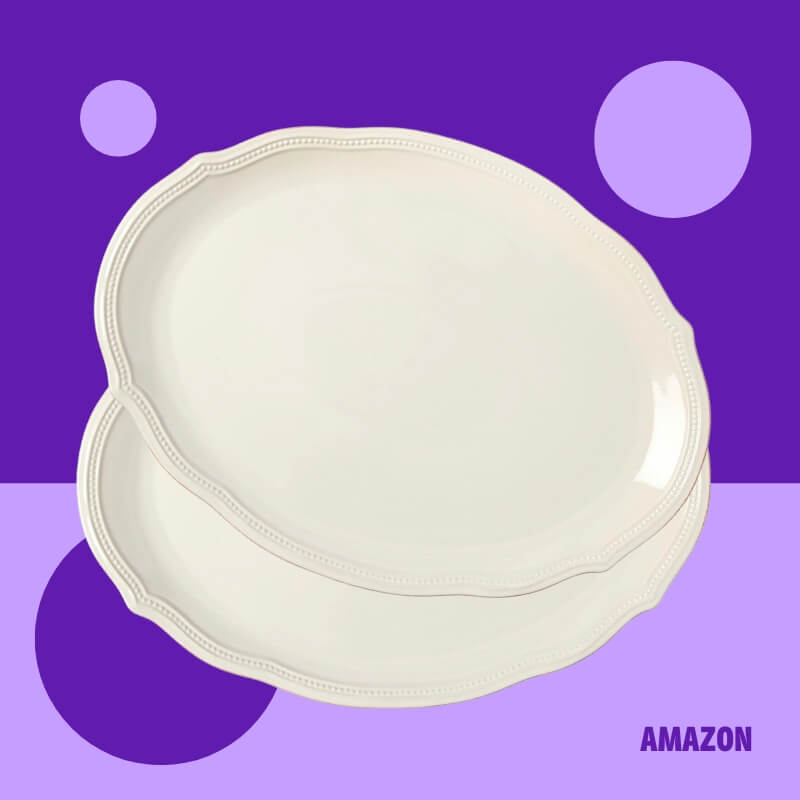 Try this serving platter if you and your spouse host many parties. It's large enough to hold multiple sandwiches, snacks, and other foods that fit well into many party plans.
The gorgeous color, simple design, and hefty structure suit many serving needs. It's so good that you'll probably want to use it regularly yourself!
Why We Love It
Anyone who loves hosting parties and needs a serving tray will love this product. It fits nicely into any home design and should last a lifetime if properly maintained. Make sure you hand-wash it to avoid any damage risks.
Bottom Line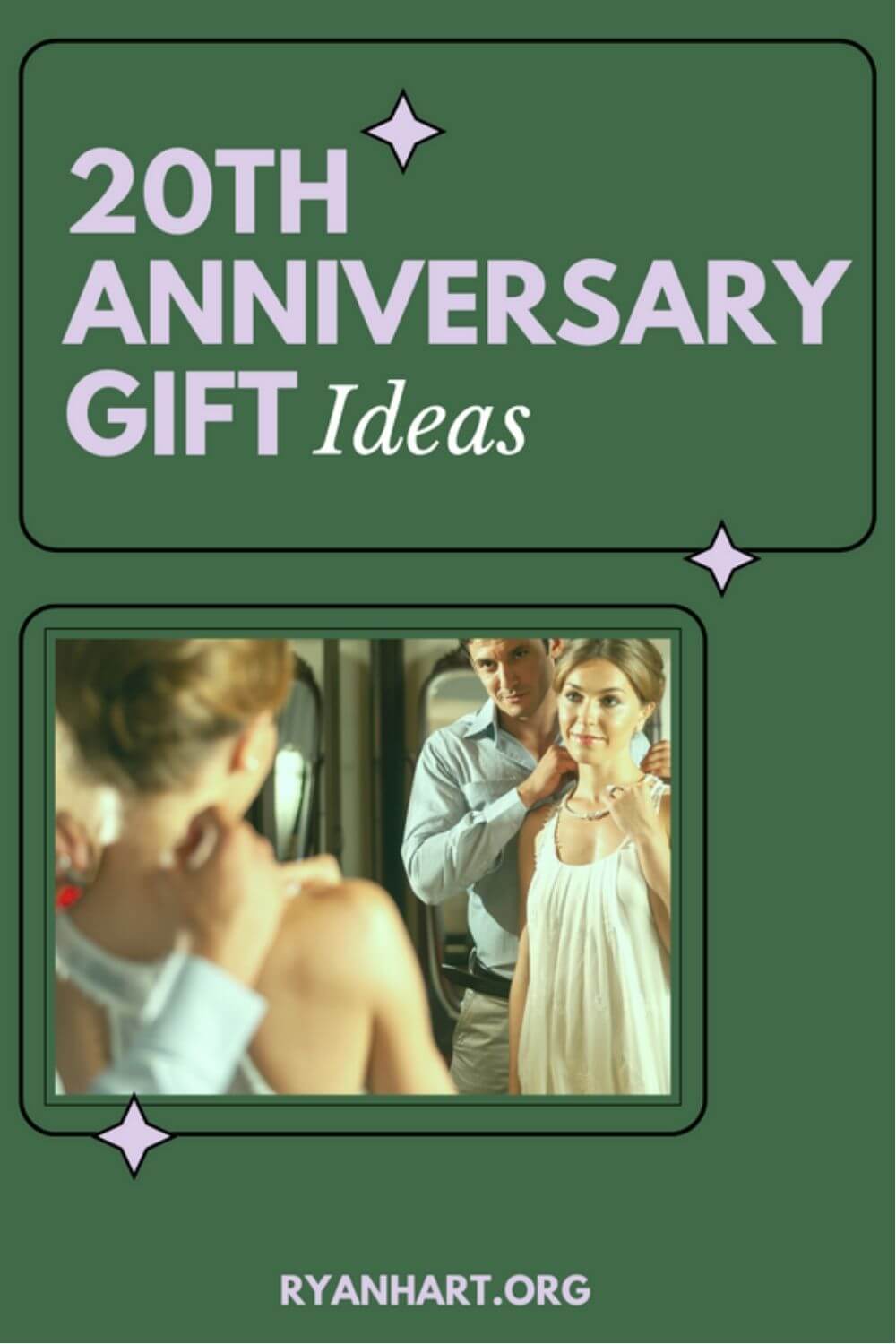 In conclusion, picking the best 20th wedding anniversary gift for your spouse is a piece of (wedding) cake if you follow these tips!
Remember, it's not about how much you spend, but the love and thought you put into it. Have fun choosing something that will bring back memories, make your spouse laugh, or even surprise them with something new.
After all, you've spent 20 years together, so you deserve a high-five (and a great gift) for being such an amazing team!