Are you searching for the perfect gift to celebrate your 40th wedding anniversary? Well, you are in luck! We have compiled a list of the ten best 40th-anniversary gift ideas just for you.
This milestone anniversary is a special occasion that deserves a special gift, and we are here to help you find the perfect one.
Whether you're looking for a sentimental and personalized gift or a luxurious and indulgent present, our list has it all.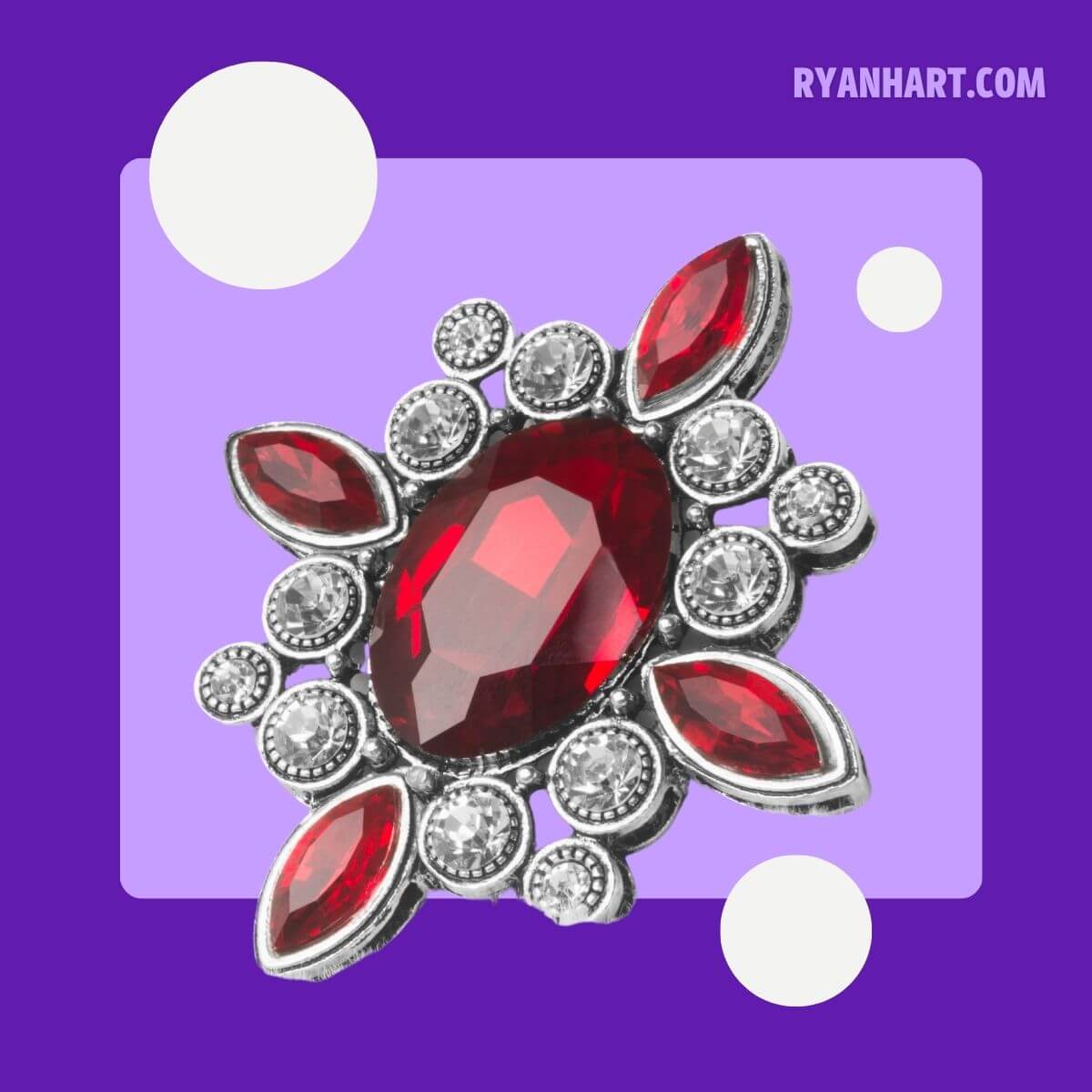 What is a traditional 40 year wedding anniversary gift?
The traditional gift for the 40th anniversary is one made of rubies. The vibrant red color symbolizes your love and passion for each other. However, only some people want gemstones, and if your significant other breaks the mold, you may want an out-of-the-box gift for them.
Finding the right gift can be overwhelming, so we have researched for you. So sit back, relax, and get ready to be inspired by our top ten 40th-anniversary gift ideas.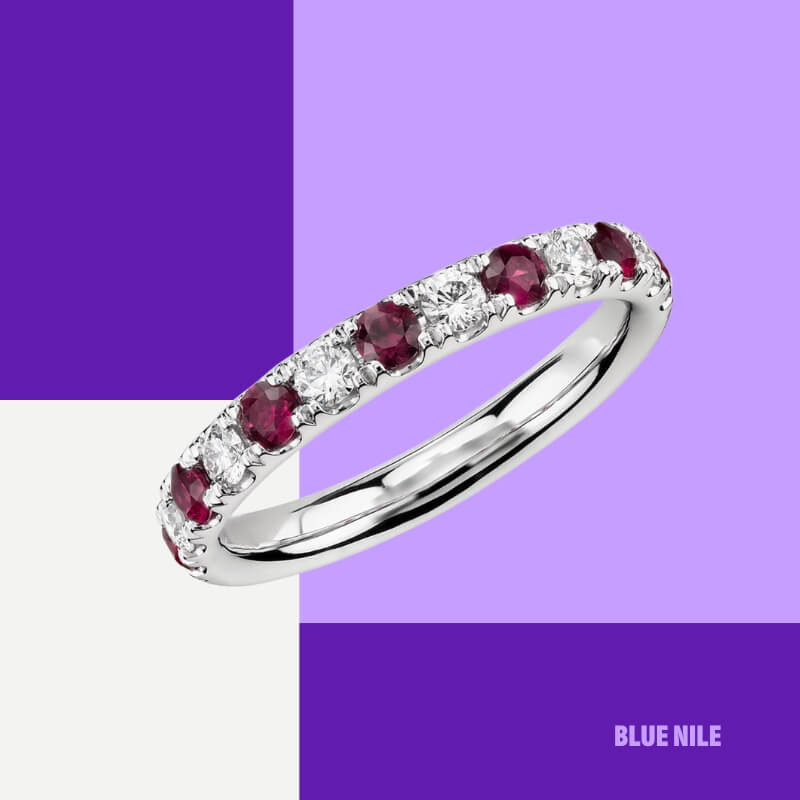 This ring is stunning. The Riviera ruby and diamond band, featuring alternating stones pave-set in pure platinum, is perfect for the special someone who loves some vibrancy in their jewelry.
Why We Love It
This ring could easily be a wedding band, but it also makes a beautiful anniversary band. Choose between ruby and sapphire, and select from a variety of sizes for the perfect fit. Add a special engraving on the band for a sentimental touch, and you've got a wonderful anniversary gift.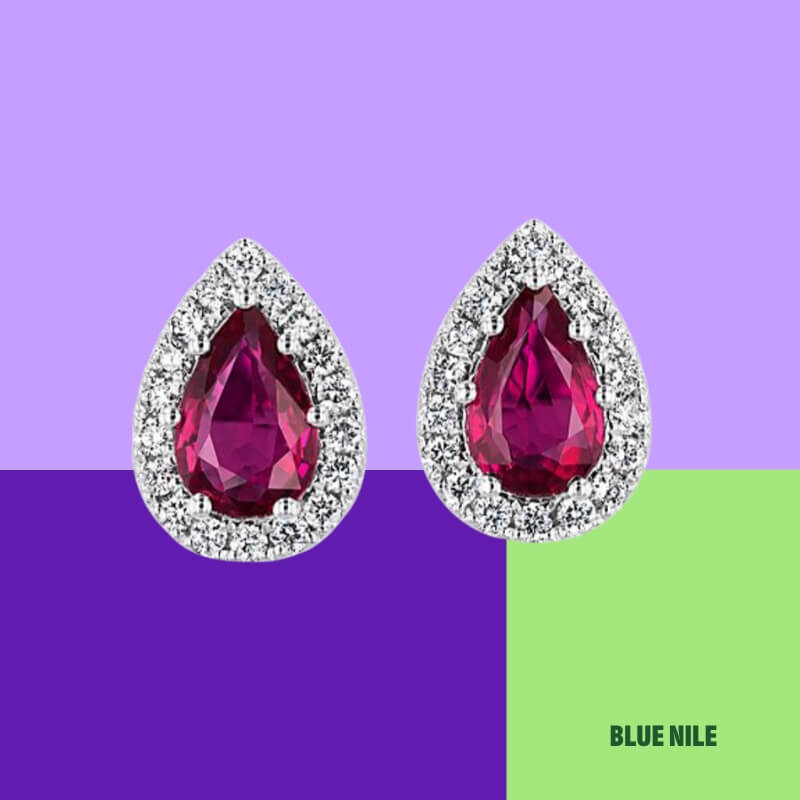 A dazzling pear-shaped gemstone surrounded by a halo of diamonds turns these simple studs into a timeless work of art.
Why We Love It
Wear them alone or pair them with the pavé-set ring above to create a truly dazzling look that she will treasure for years. These studs can come with a ruby, emerald, or sapphire, displaying natural glamour and sparkle.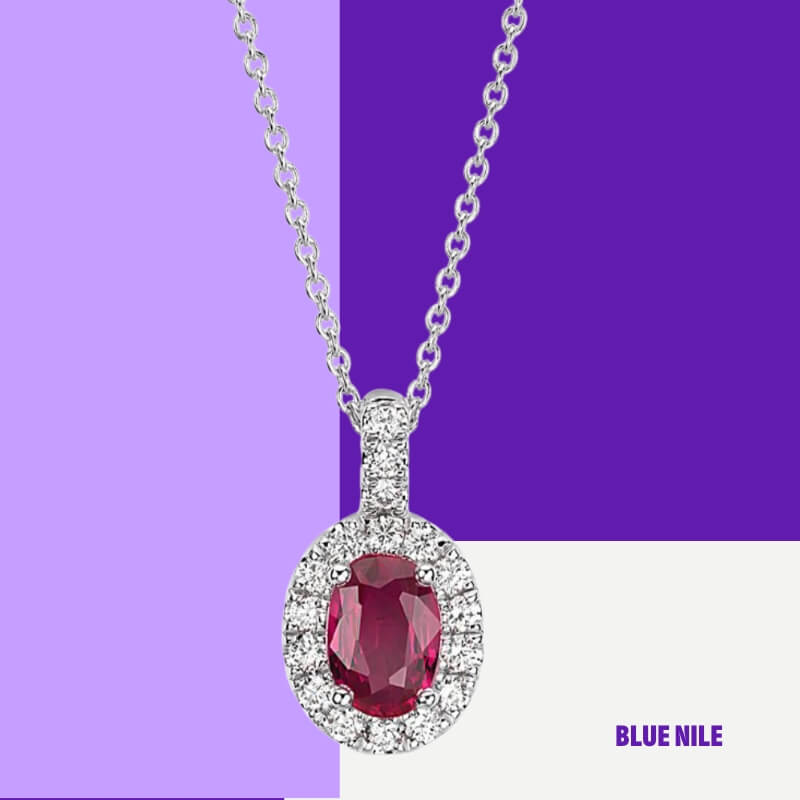 Indulge in a truly one-of-a-kind pavé diamond pendant hanging from a delicate 14k white gold cable chain.
Why We Love It
Give her a vintage-inspired necklace that she will cherish for years to come. This necklace would pair beautifully with the pear-shaped stud earrings or the pavé-set ring, completing a timeless look.
The gemstone choices for this necklace are stunning: a rich ruby, a vibrant emerald, or a dazzling sapphire. Whichever your special someone prefers, Blue Nile can help you find the perfect gift.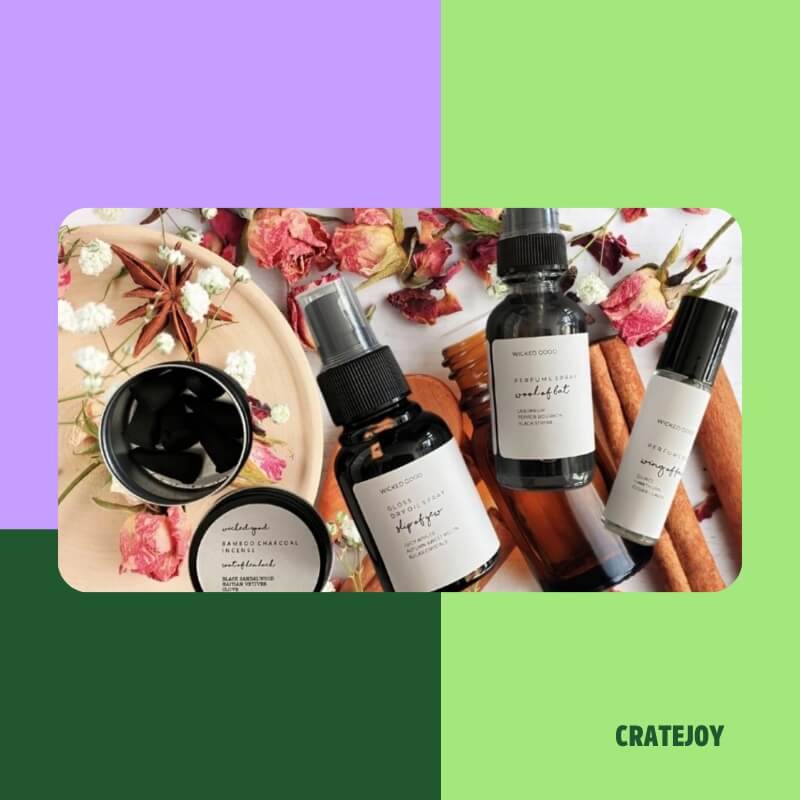 The Scent Club Box by Wicked Good Perfume celebrates the uniqueness of each person by offering unique, themed perfumes month after month.
Why We Like It
Created by women for women, the Scent Club Box is hand-crafted using ethically sourced ingredients—which means you can indulge in luxurious fragrances without worrying about where they came from.
Every box has a travel-friendly perfume roller and 2 or 3 scented goodies matching the month's theme.
Some past themes have included: Fireside, Enchanted Pumpkin, Lunar Magic, and Farmhouse Fresh—each with fragrances and goodies that comfort the senses and leave you feeling (and smelling) like a dream.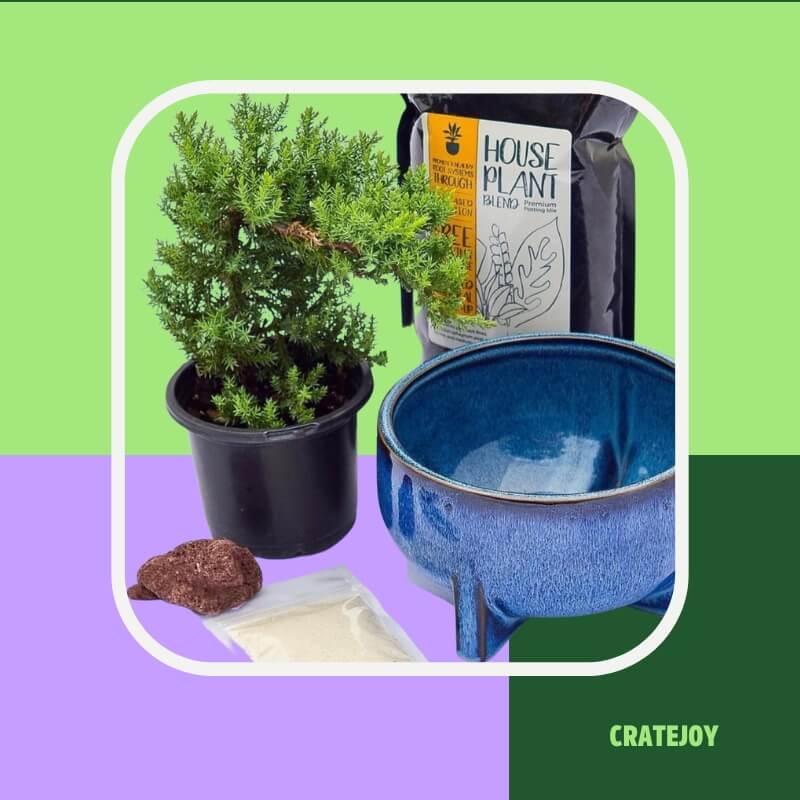 Is your spouse a "plant mom"? If so, the monthly garden box from CrateJoy might be their perfect gift.
Why We Love It
Get live plants delivered to your door every single month! Each box contains a live plant, gardening projects, and a very clear step-by-step guide—so you don't have to worry about Googling how to plant and care for your newest addition.
If your loved one loves plants, they'll love the My Garden Box.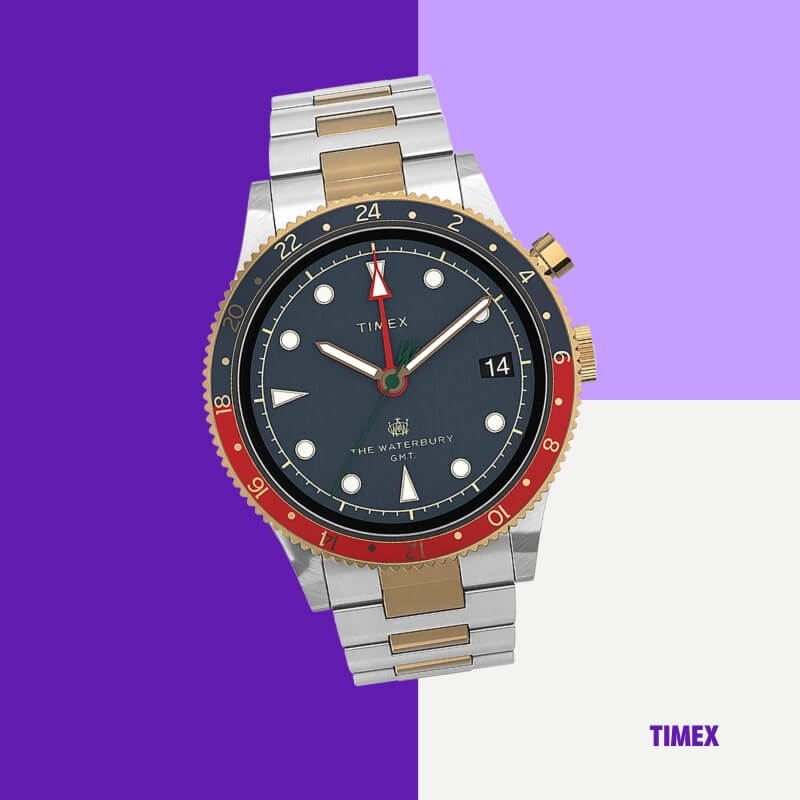 If your loved one is a watch enthusiast, the Waterbury Traditional Bracelet Watch is one to add to their collection.
Why We Love It
Timex knows a thing or two about making watches. This piece is no exception. An homage to one of their original designs, the Waterbury Watch Company logo is displayed on the dial, and a crown is on its face. Using a special fourth hand on the dial, you can track an additional time zone—which is handy for those who travel a lot or have loved ones in other time zones.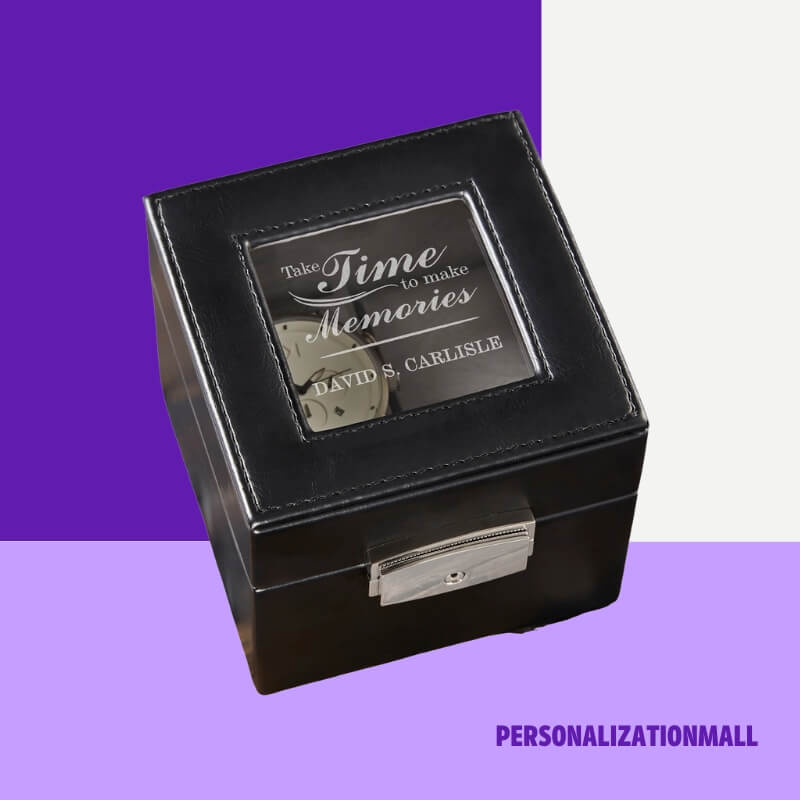 Show the man in your life just how special he is with a custom engraved 2-slot watch box.
Why We Love It
This box is expertly made from black vegan leather and has a steel lock for extra security. When personalizing your box, choose from one of three quotes about time and a closing sentiment to show them how much you love your time together.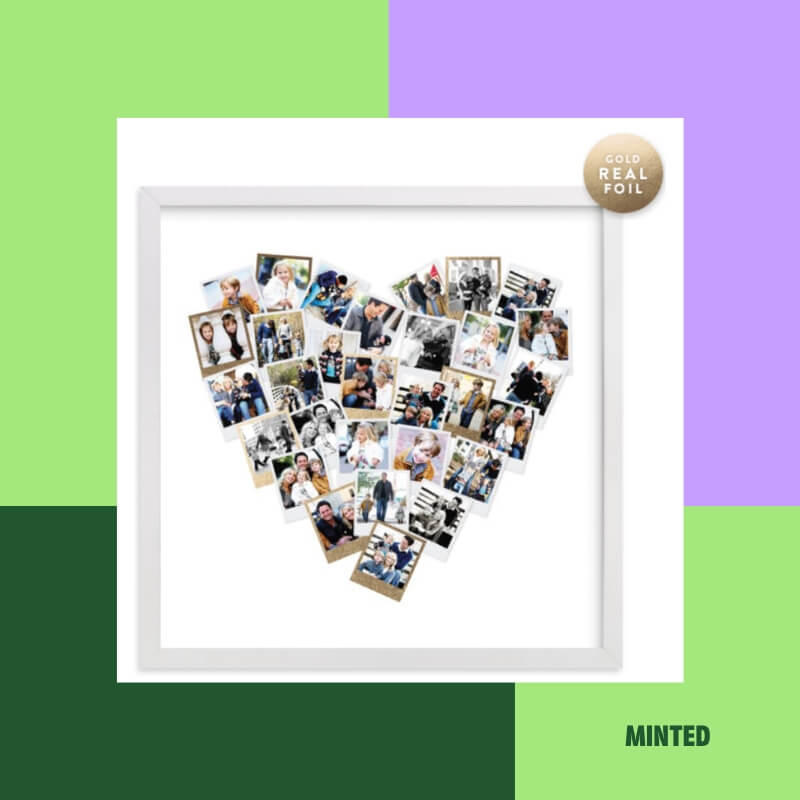 Gift them a unique keepsake documenting all of your amazing experiences over the years.
Why We Love It
Photo collages are all the rage; this is one of our favorites. Choose 30 pictures representing special moments in your life, and rearrange them to your heart's content.
Each photo will be hand-pressed individually with real gold foil, which means that every piece is unique in its own way. When you're ready to order, simply choose a project size and a frame to go with it, and you'll have the perfect gift for that special someone.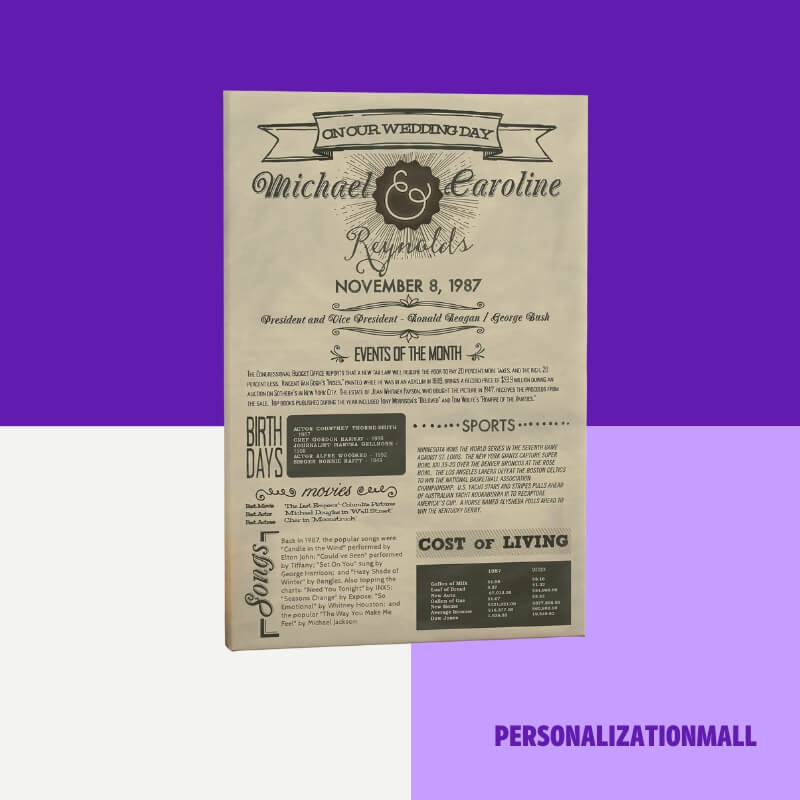 If your special someone is a history buff, they will love this Chronicle Canvas Print.
Why We Love It
This is one of those unique gifts you wouldn't think of yourself—but luckily, someone out there did! Each piece comes with a personalized look back in history to the day you were born.
Statistics listed include the President & Vice President at the time; what was happening in the news; the top movies and songs; sports results from that day; and cost of living comparisons.
This is a fun way to look back at what the world was like way back when, and reflect on how much you still mean to each other after all these years.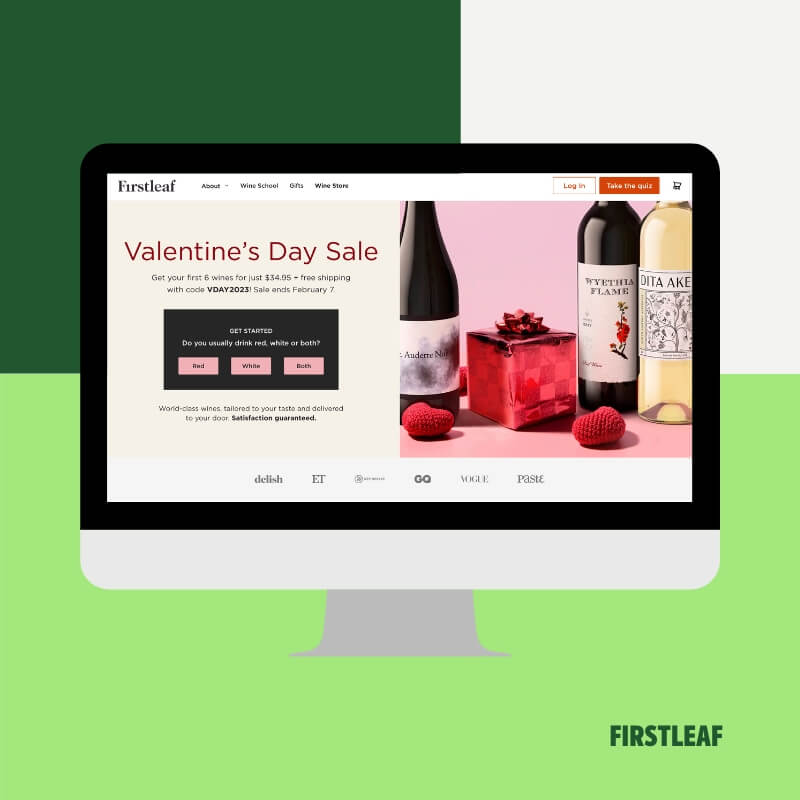 This wine subscription club delivers top-quality wine right to your door.
Why We Love It
There are a lot of wine subscription companies out there, but they're not all built the same. Firstleaf is America's #1 awarded wine club, known for its ability to match new wines to your taste and offer a wider variety than others.
Simply fill out your preferences, decide how often you'd like wine delivered to your door, and soon you'll be enjoying a nice glass of wine over dinner with the love of your life.
Bottom Line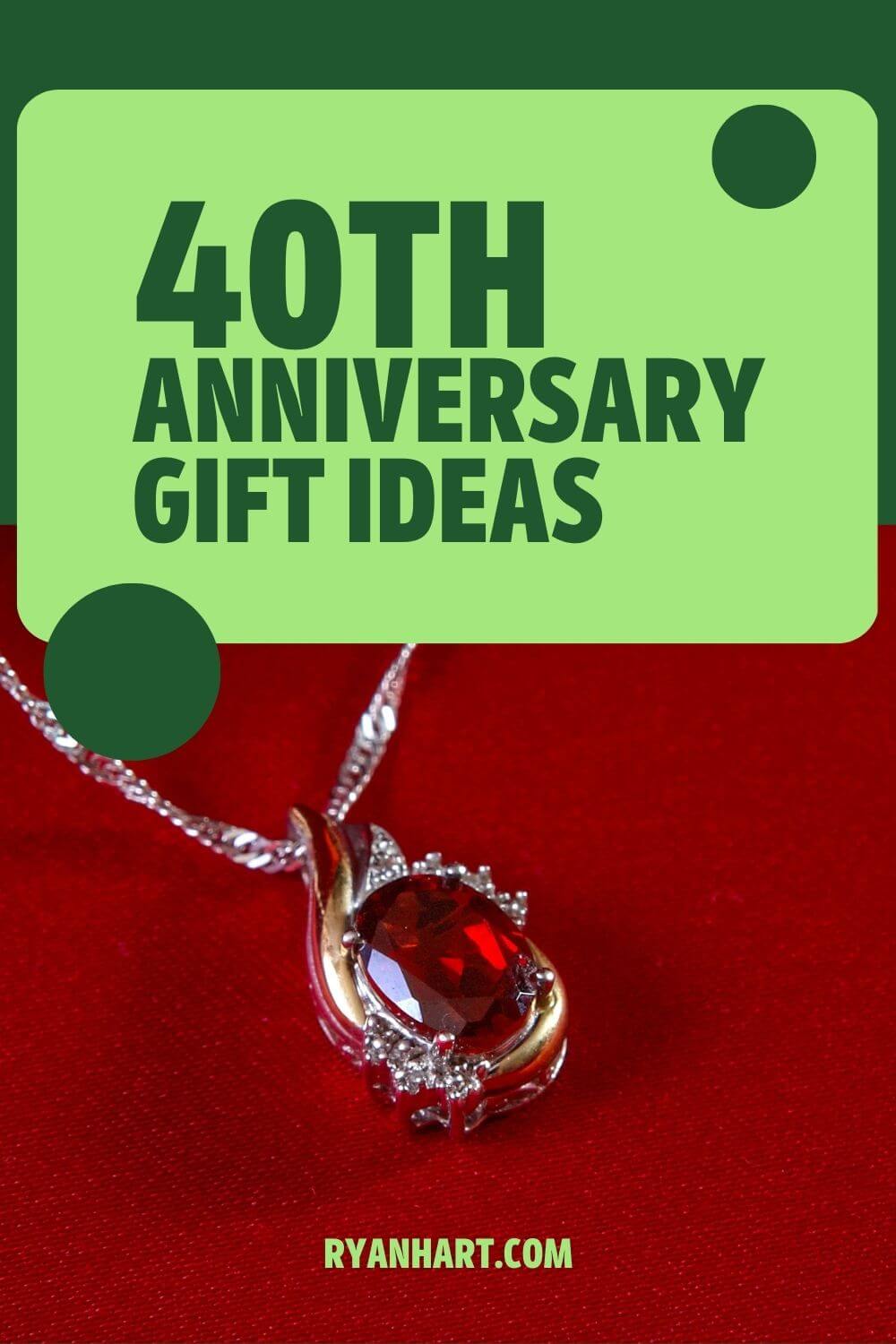 Finding the perfect 40-year wedding anniversary gift can be tricky, but don't worry! The "ruby" anniversary might make you think of expensive, shiny gems, but there are other great ideas.
It's tough because you want to show your love without spending a fortune. Remember, it's not about the price tag. The best gift comes from the heart. Think about your spouse's interests and choose something special.
With a little love and creativity, you'll find a great gift without breaking the bank!