Reaching the milestone of 25 years of marriage is a remarkable achievement that deserves to be celebrated in a special way. Whether you're looking for a romantic gesture or something practical, finding the perfect anniversary gift can be exhausting.
With so many options available, it can be overwhelming to narrow down the choices. That's why we've compiled a list of the ten best 25th-anniversary gift ideas to help you make this significant occasion unforgettable.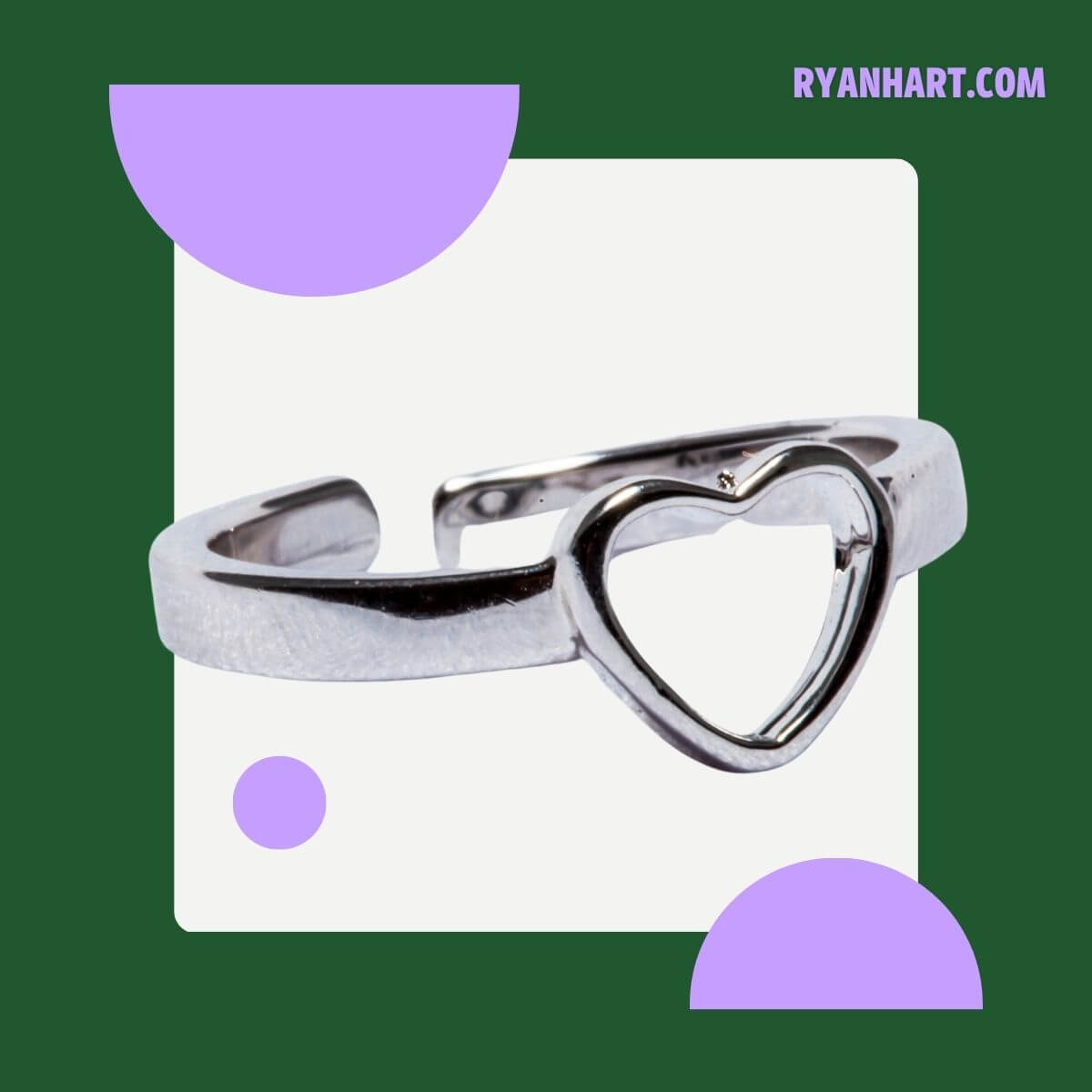 What is a traditional 25 year wedding anniversary gift?
A traditional 25-year wedding anniversary gift is something made of silver. Silver is a beautiful, shiny metal that represents the strength and purity of a couple's love after 25 years together. People often give gifts like silver jewelry, picture frames, or decorations to celebrate this special milestone.
So, whether you're shopping for your spouse or a couple close to your heart, read on for our top anniversary gift picks: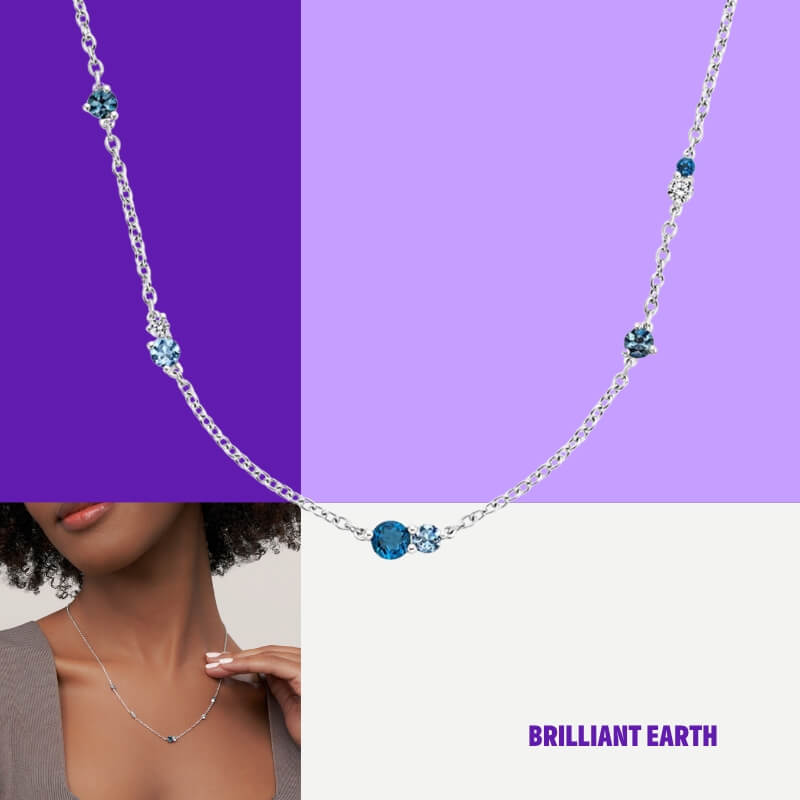 This stunning asymmetrical necklaceis a beautiful way to show how much your significant other means to you.
Why We Love It
It may look simple, but this dainty chain adorned with diamonds, aquamarines, teal sapphires, and London Blue topaz is anything but plain.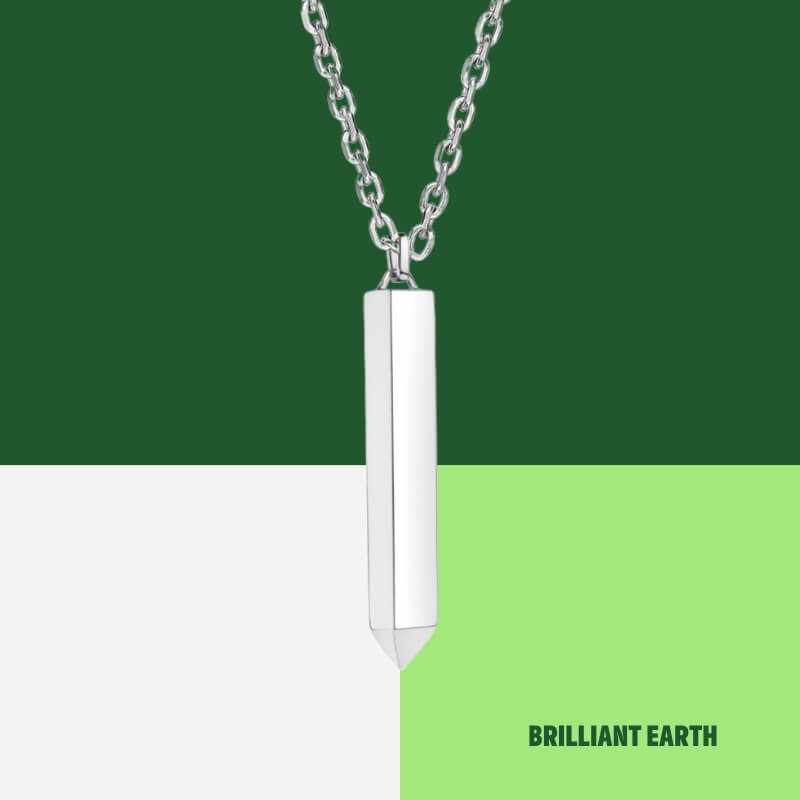 Skip the classic jewelry and go for this modern silver obelisk pendant.
Why We Love It
Jewelry isn't just for the women in your life. This gender-neutral pendant would suit a variety of tastes and fashion preferences.
If gemstones and flashy sparkles aren't what your significant other looks for, this edgy necklace might be a better gift. It comes on a blockier chain, exchanging the typically dainty look of jewelry for something a little sturdier, but it's not so heavy that it's tedious to wear.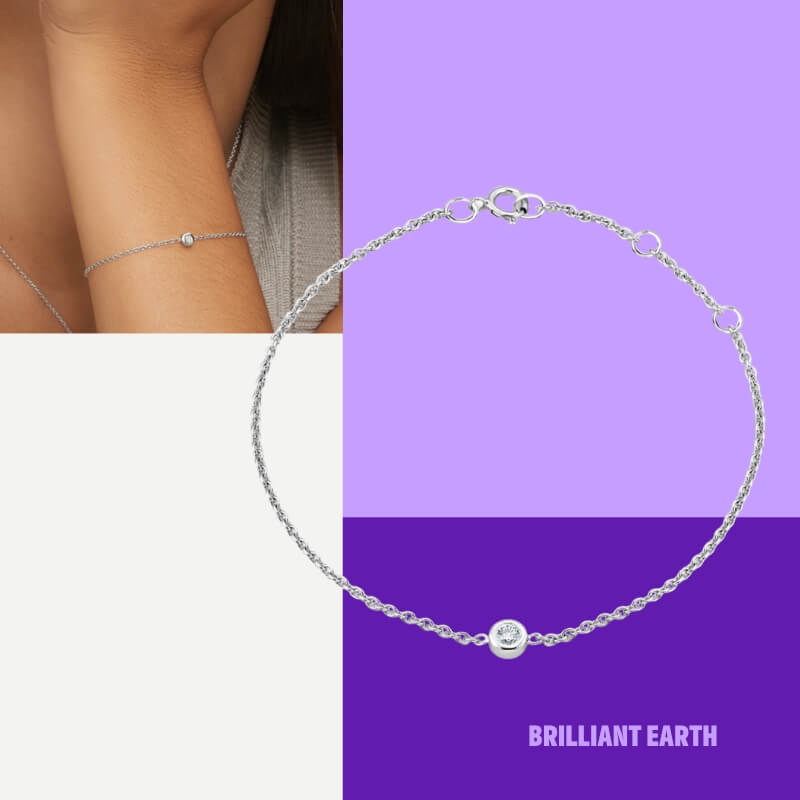 Give them a timeless, elegant bracelet they can wear daily or treasure for special occasions.
Why We Love It
This simple yet stunning bracelet features a bezel-set diamond on a delicate chain, creating a sophisticated look without seeming too flashy. If diamonds aren't what you're looking for, this bracelet is offered with a dozen different gemstones—including lab-created alexandrite. Lab-created gemstones are perfect for the earth-conscious fashionista in your life because they are made in a controlled lab rather than mined in unsafe and controversial conditions.
Pamper their mind, body, and soul with this self-care subscription box curated by actual therapists.
Why We Love It
Subscription boxes are the gifts that keep on giving, so why not give your loved one a little peace of mind each month with this self-care subscription box?
Each box comes with eight full-size self-care wellness goodies to help you de-stress and live an inspired life! If the special someone in your life enjoys "me time" and wellness, this subscription box is the perfect gift.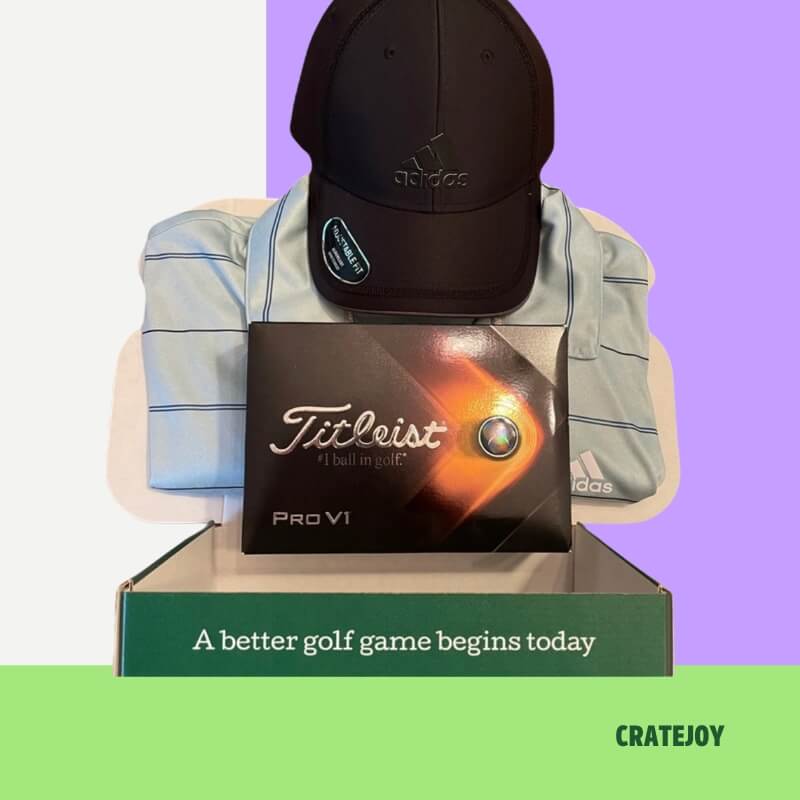 If the love of your life enjoys golf—or even if they're just starting out and want to get the scoop on the latest gear and tips—the Golf Gear subscription box would make a wonderful gift!
Why We Love It
Each monthly box comes with brand-name golf gear, training aids, and accessories to keep the golfer in your life at the top of their game.
There are three different box sizes, and the gear comes in men's sizes Small - XXL to offer as much variety as possible and keep them showing up to the golf course in style month after month.
This watch might look retro, but we prefer to call it timeless.
Why We Love It
Timex knows a thing or two about selling watches, and the Marlin automatic watch is one of their most popular products for men.
Powered by your movement, this watch can store up to 40 hours of energy—which means no changing a pesky battery when it stops working. If the watch is left stationary for longer than 40 hours, you simply wind it back up to the correct time and keep going about your day.
Featuring boxed numerals, a sunray dial, and raised indices, this watch calls back to a vintage design to give it a classic and classy look.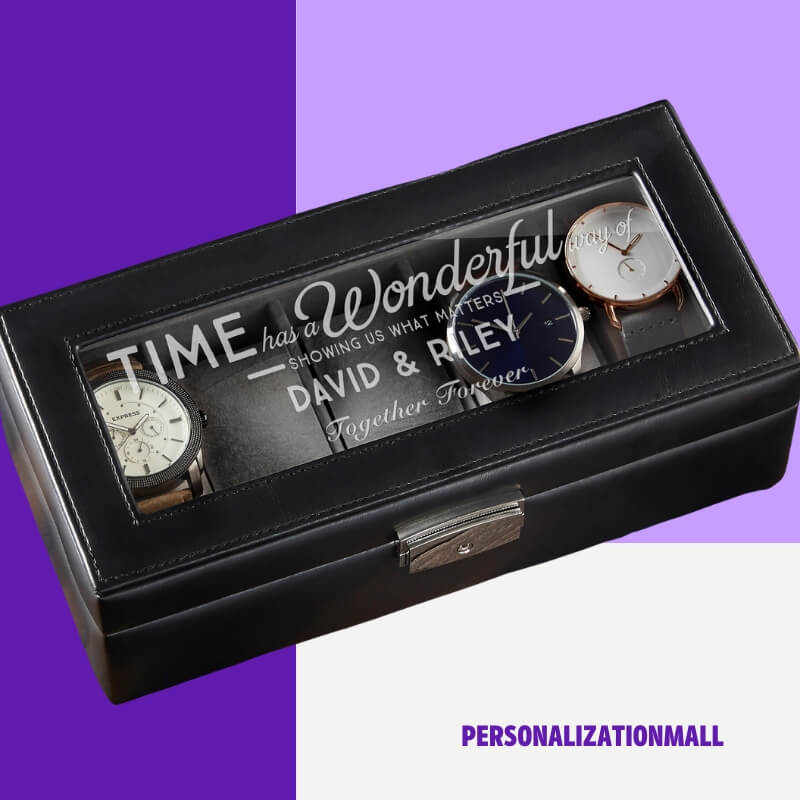 This personalized watch box is the perfect gift for someone who takes pride in displaying their watches and loves the little sentimental things in life.
Why We Love It
Give them a place to store their watches that will remind them how much they are loved with this personalized watch box.
Featuring vegan leather and a locking leather clasp, this box comes with either five or ten removable watch cuffs, so it can be arranged as desired and then locked up for safekeeping. This is an excellent gift for the watch enthusiast in your life!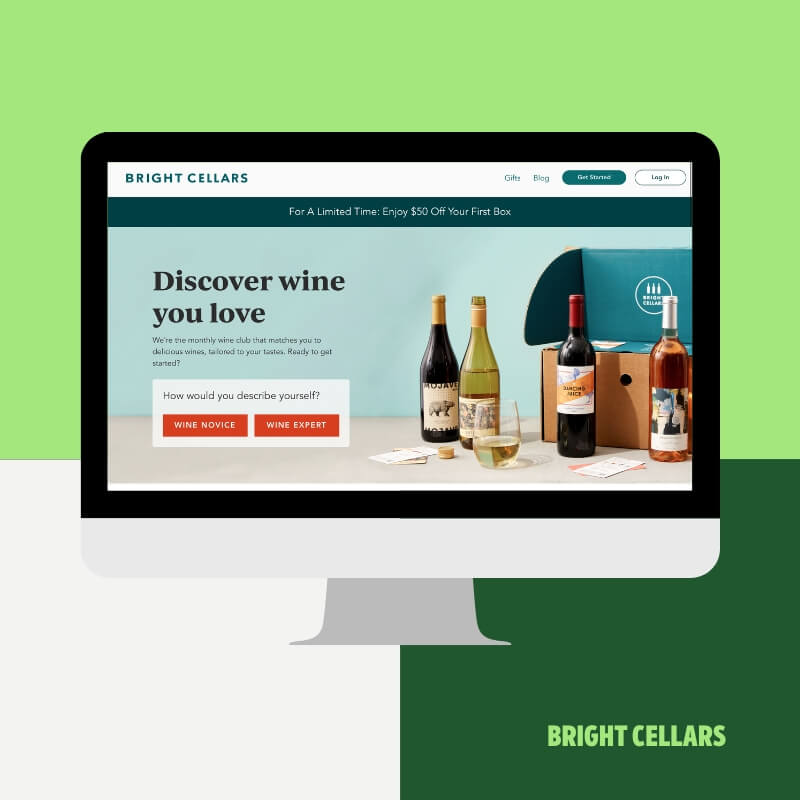 Give the wino you love a wine subscription giftthat will keep them happy for months to come!
Why We Love It
There are a lot of wine subscription boxes out there, but the folks at Bright Cellars Wine really know their stuff. Simply create an account, fill out a quick assessment of your preferences, and enjoy your perfectly picked wine!
Each bottle comes with a card that tells you where it's from, what it pairs best with and so much other information that will help you get to know each bottle. And if you don't like a bottle that's sent your way, you can send it back for a free replacement!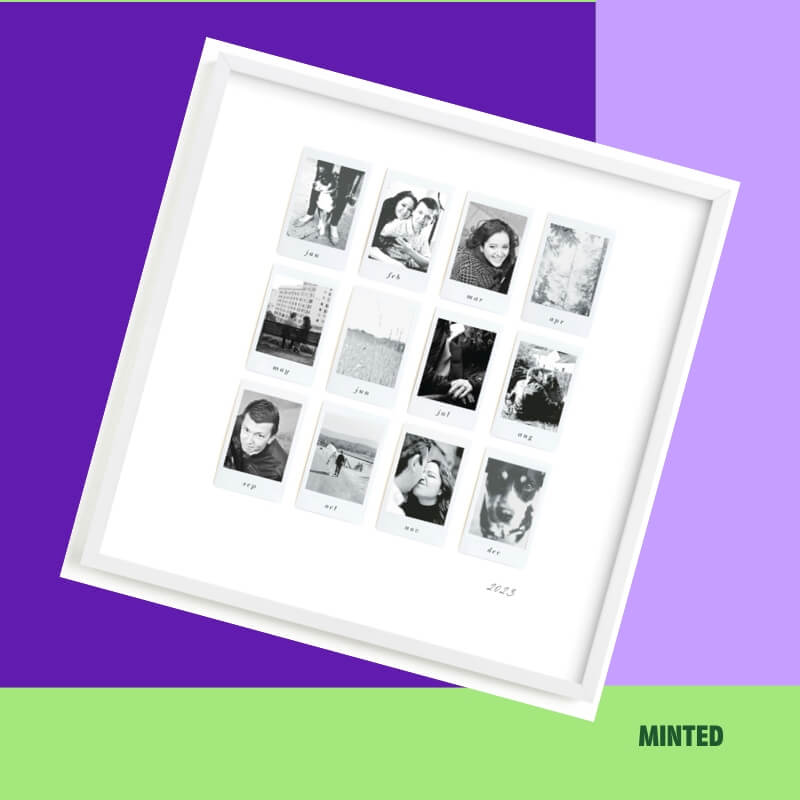 Whether you've been together for five years, or twenty-five years, memories are precious. This custom photo art is the perfect way to show your love and appreciation for your special someone by showcasing standout memories of the past year.
Why We Love It
Wall art brightens up any living space, but it's even better when you can display something personal.
Choose one special memory or moment from each of the past twelve months, and add them to the premade template. Then choose a frame and print size, and your gift is ready to go! Your dedicated designer will work with you to ensure you get it just right— because the love of your life deserves a perfect gift.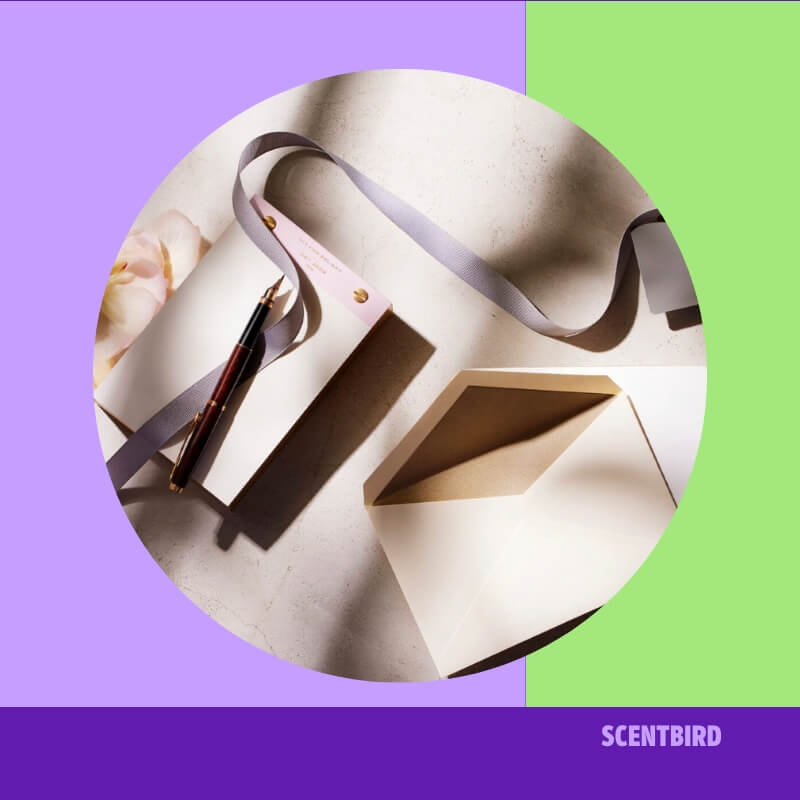 If your special someone loves perfumes or colognes but is pretty particular about which fragrances they wear, consider gifting them a ScentBird subscription!
Why We Love It
ScentBird carries dozens of the most popular and bestselling perfumes and colognes on the market, and each fragrance is explained in detail on the product's page.
A gift subscription gives your special someone the control over choosing their fragrance while showing them that you know what they like and enjoy. And each subscription comes with a silver perfume case upon the first delivery.
Bottom Line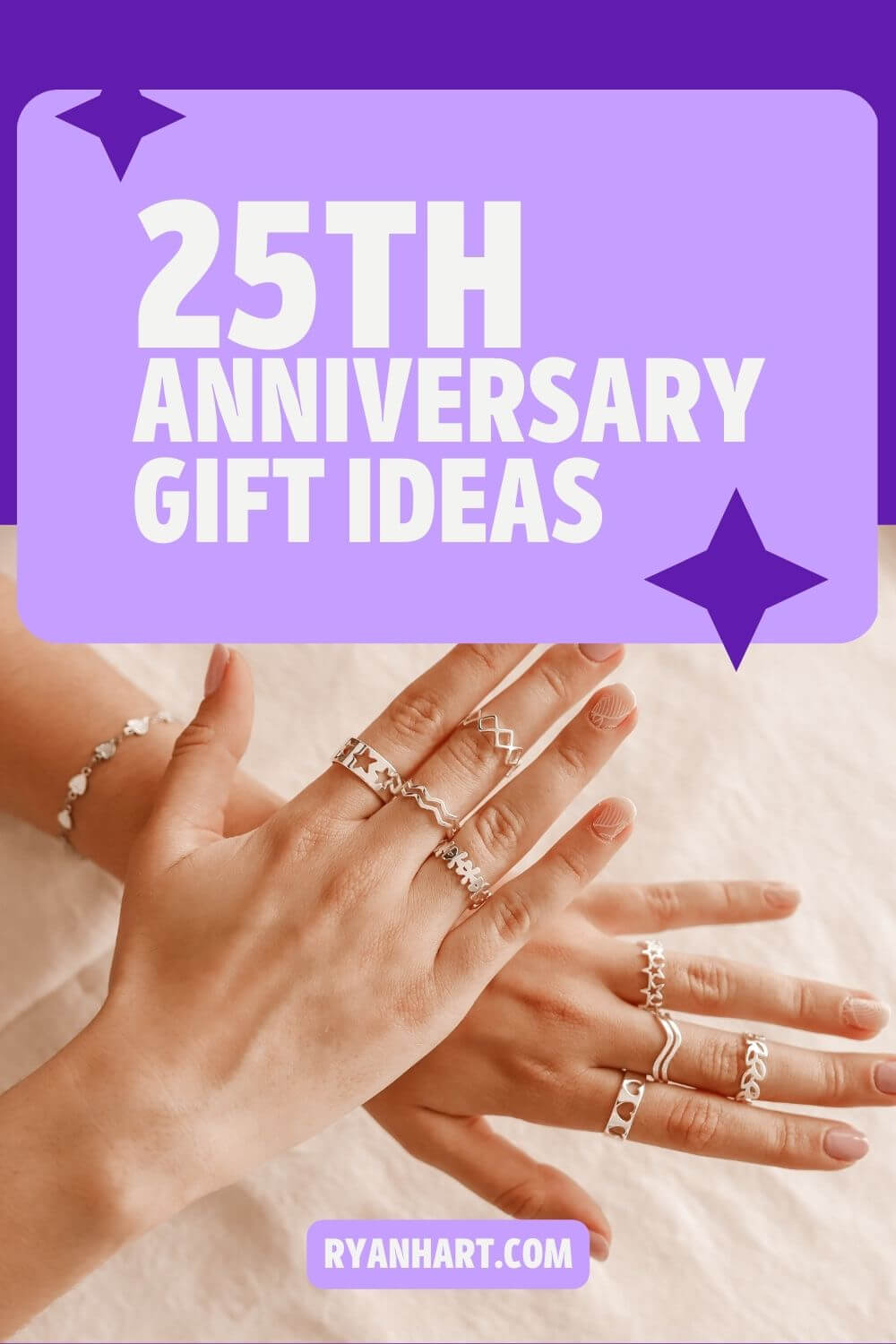 Remember, on your silver anniversary, it's all about celebrating those magical 25 years together with love, laughter, and a gift that shines like your relationship.
So, get creative and find something that reflects your amazing journey as a couple, whether it's a fancy silver surprise or a hilarious inside joke.
After a quarter-century of teamwork, you two deserve a big round of applause (and an awesome gift)! Here's to another 25 years of love and laughter, you crazy kids!