Being in a long-distance relationship can be a huge challenge. Whether you are separated because of work, personal matters, military deployment, or other factors, the time apart can be lonely and difficult.
Choosing a gift for your long-distance significant other can be even more challenging. You want to choose something thoughtful and personal that helps provide comfort during your time away from one another.
If you are feeling stumped about what to get your long-distance partner, these gift ideas can help you start your search.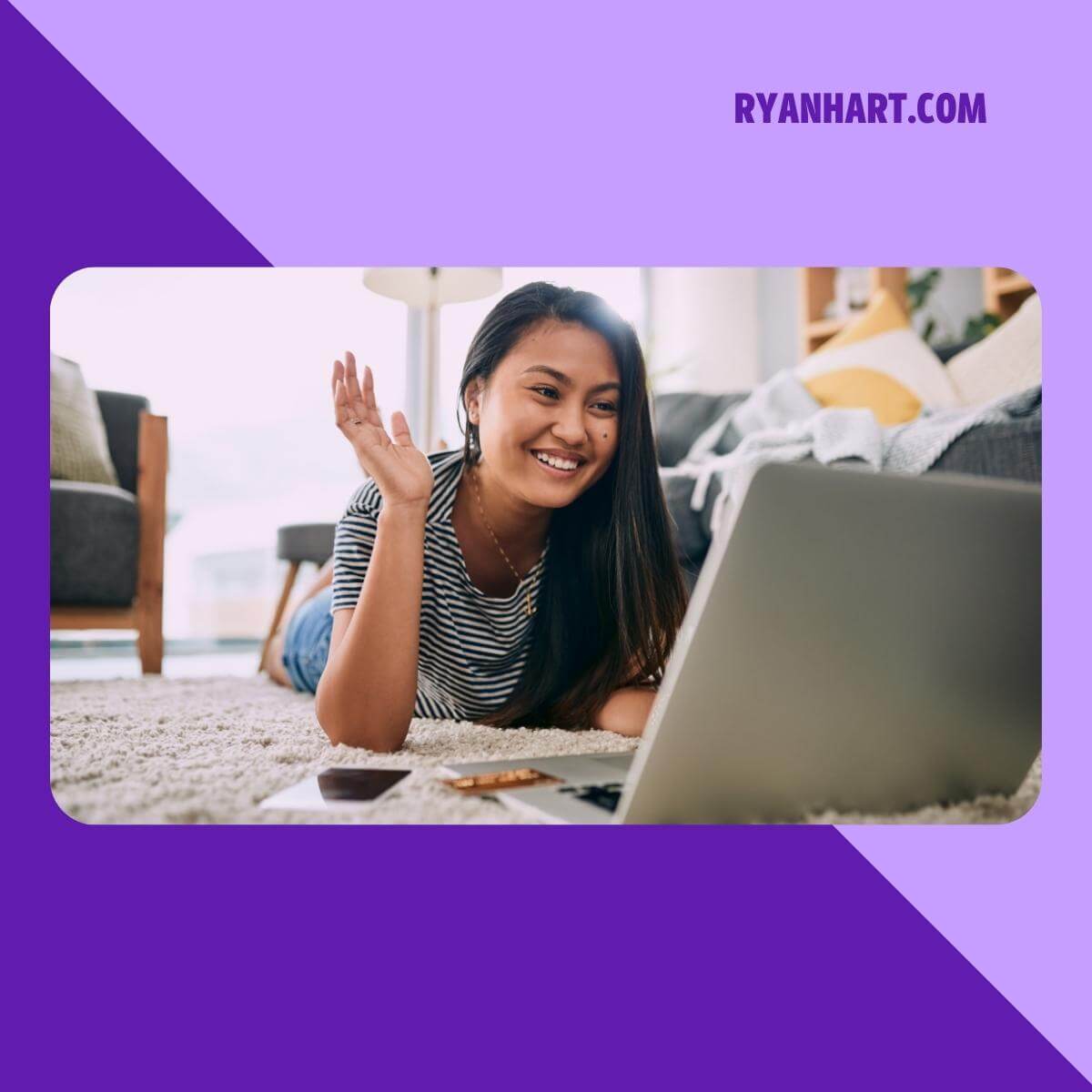 What gifts should you give in a long distance relationship?
Choosing the right gift for your significant other in a long-distance relationship all comes down to providing comfort. No matter how tough we might think we are, being away from the person you love is complicated and can sometimes be lonely.
Here are a few good rules of thumb:
Give something personal that you know your partner will use and enjoy
Consider giving a gift that will help during times of loneliness
Choose something that they will use or frequently see to remind them of your love
With these tips in mind, read on to learn more about our top recommendations for long-distance relationship gifts: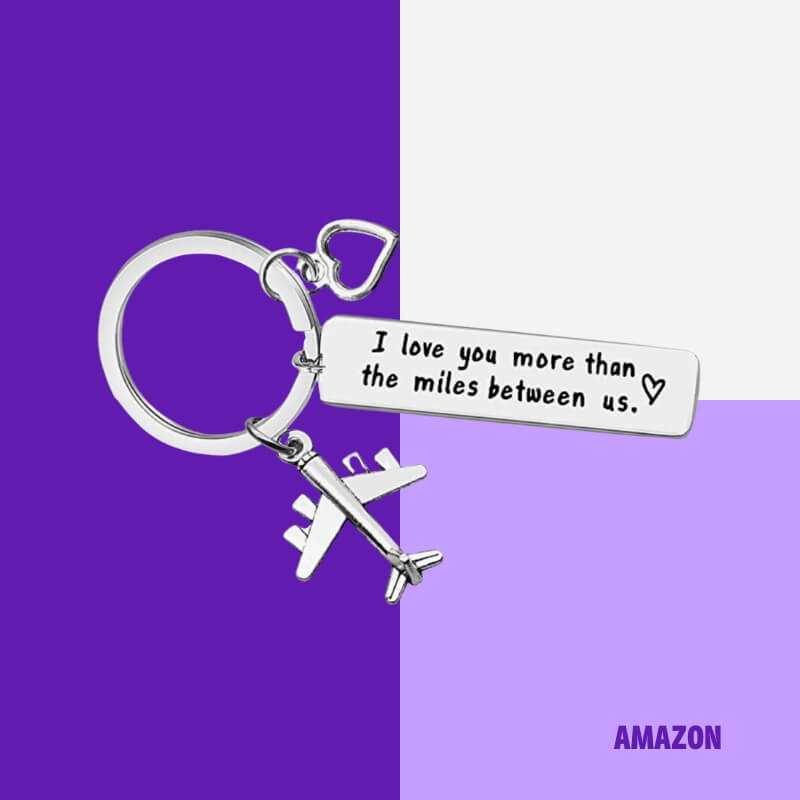 Want to be reminded of your sweetheart every time you take your keys out of your pocket? This stainless steel keychain includes charms of an airplane and a heart along with the inscription "I love you more than the miles between us."
The stainless steel means that it won't rust or tarnish and can be attached to a lanyard or existing keychain.
When the distance seems insurmountable, this thoughtful gift is the perfect way to remind your significant other that some things are stronger than being apart.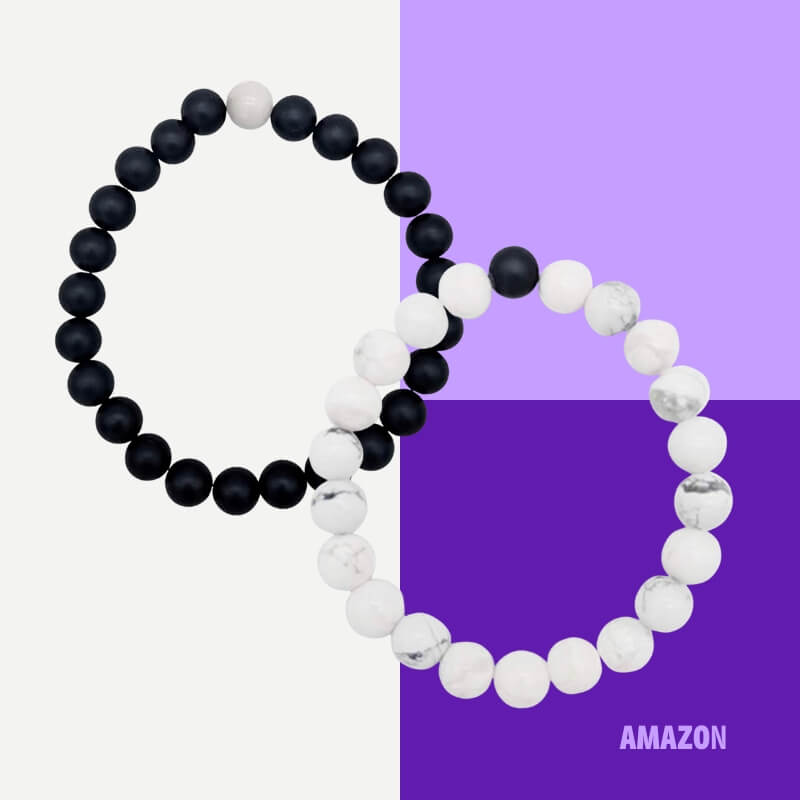 This set of couples' bracelets is made in a unisex style, making them an excellent choice for any couple.
These bracelets are made of white howlite and black onyx; one has black beads with a single white bead, and the other has white beads with a single black one.
They serve as a reminder that you two are a part of each other even while you are apart and even let you have a physical piece of your significant other with you at all times.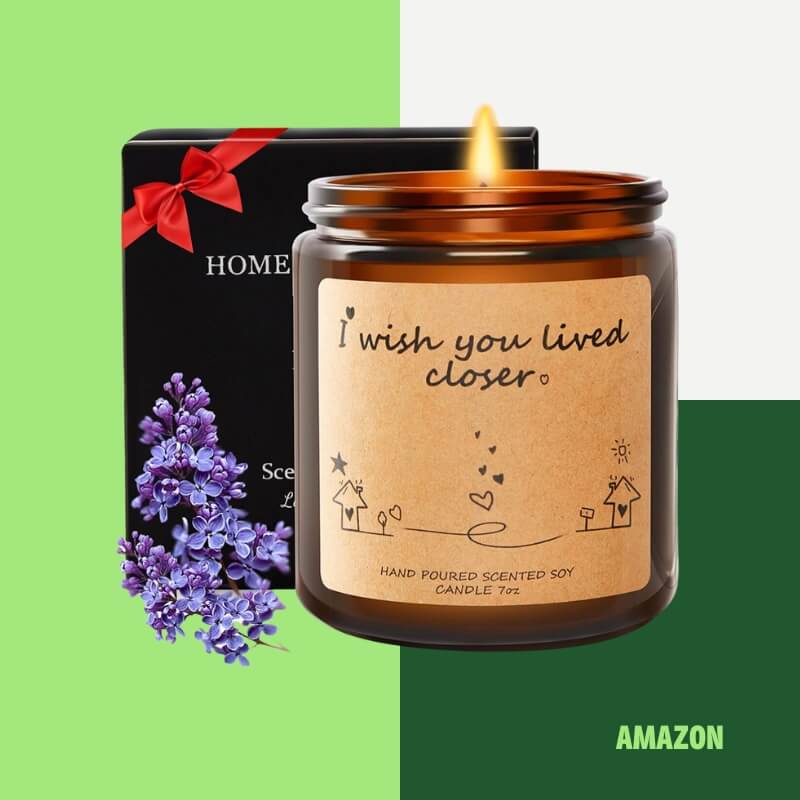 You may have heard of aromatherapy for stress, but did you know that our sense of smell is heavily tied to memory — especially our memories of loved ones?
These candles are meant to remind you of your significant other, no matter how far away they are.
When you burn it, it will bring you right back to their side. The candles are hand-poured and soy-based to burn cleanly for 50 hours, helping you relax in the memory of your loved one.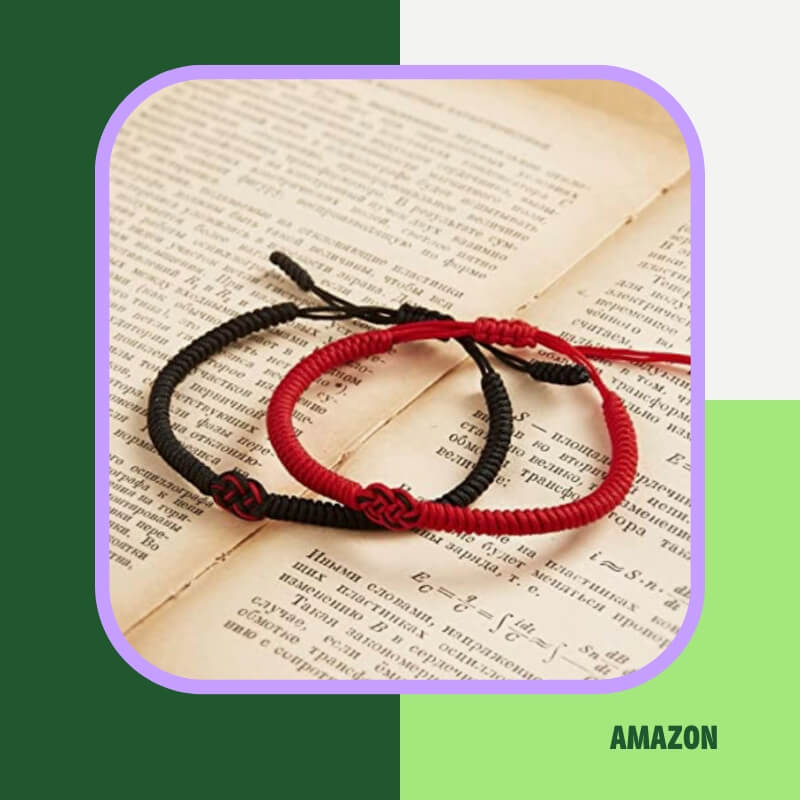 Do you believe in destiny? These Red String of Fate bracelets recount a legend that says that an invisible red thread connects us to everyone who will play a role in our lives.
Whether you believe that or not, these bracelets are a reminder of how important your significant other is to you and vice versa.
Made from red and black thread woven into a knot symbolizing love and fate, these bracelets are unisex, making them perfect for any couple.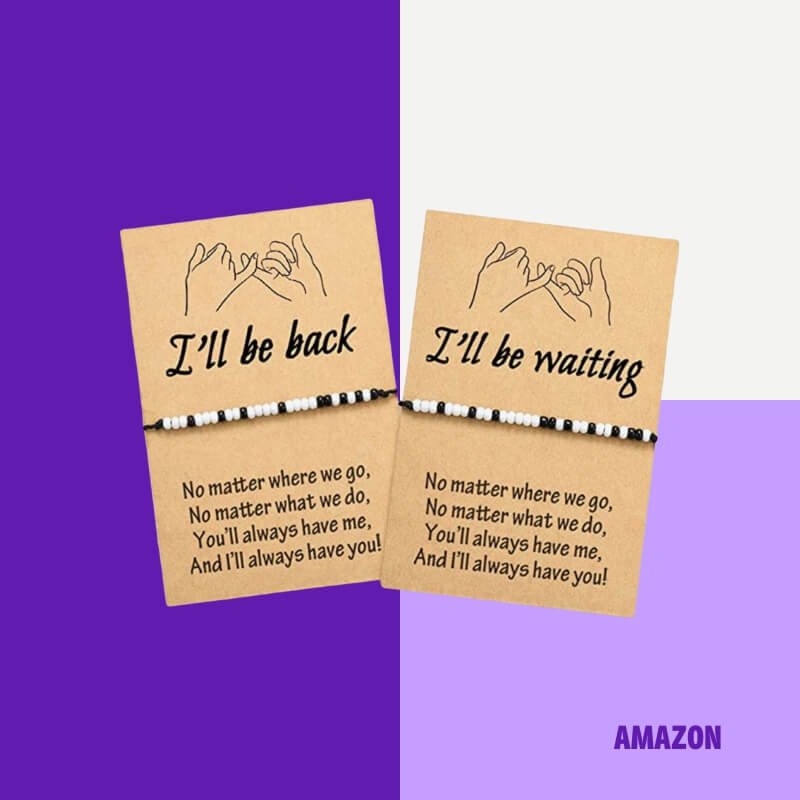 These Pinky Promise Couple Bracelets are a reminder of your relationship in more ways than one.
Each spells out a promise in Morse code: "I'll be back" and "I'll be waiting".
These unisex bracelets are ideal for men or women. The seeded beads are on a nylon string to fit almost any wearer.
If you love the idea of remembering your promises to your significant other every day, this is the perfect long-distance relationship gift.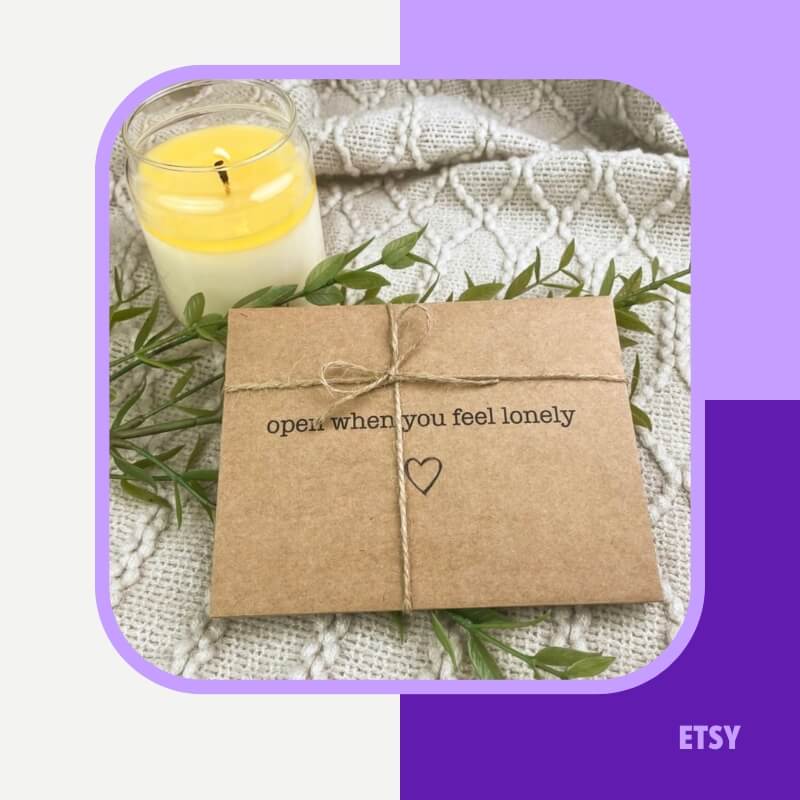 One of the hardest parts of being in a long-distance relationship is being unable to share all the small moments of the day with your partner. This is especially evident when you feel alone or down in the dumps and can't reach out to them for comfort.
That's where these special letters come in.
They can be personalized to say whatever you want, though the default option is "Open when you feel lonely." They're the perfect way to be present in your partner's life through the challenging moments, even if you can't be there physically.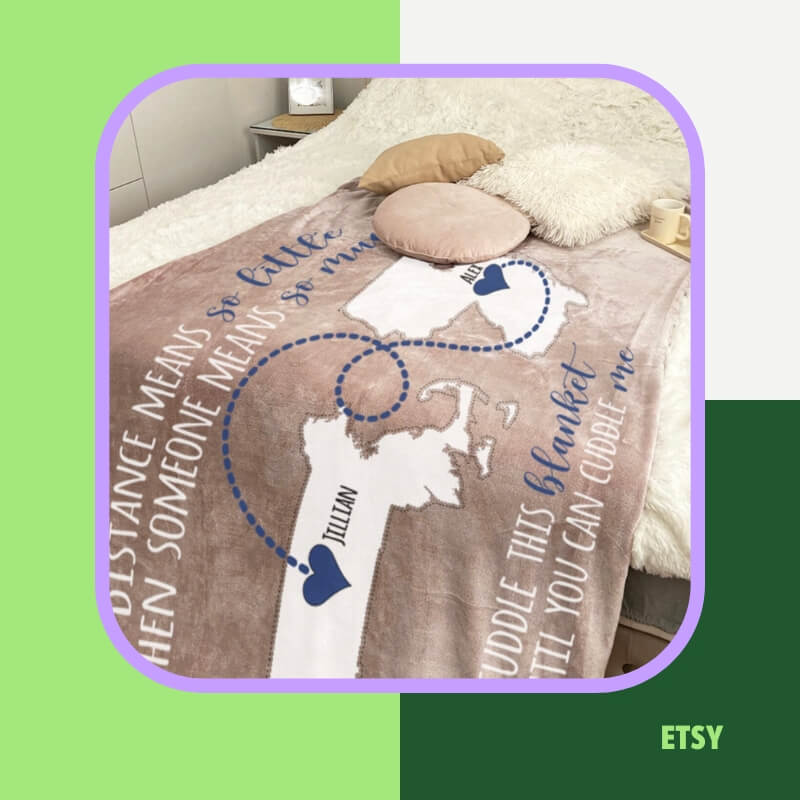 Are you and your significant other in different states — maybe even on opposite sides of the country? This custom states blanket helps to put things in perspective while providing physical comfort.
You can personalize it with the states you live in, your name, and a customized message. If your sweetheart is heading somewhere cold or just needs something to keep them warm until you're together again, this is a wonderfully thoughtful and personal gift.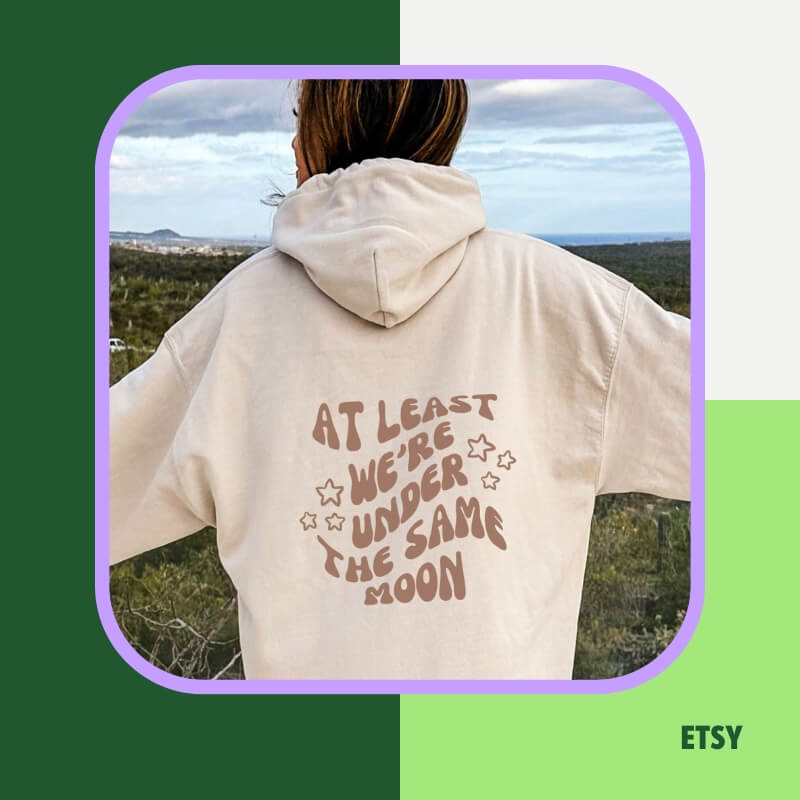 When you're far away from the person you love, it helps to hold onto the constants in your life. People often remind one another that we all look at the same moon — so we're actually not as far away from one another as we might think.
This hoodie is a physical reminder of this idea, perfect for providing comfort when your partner is missing you the most.
Custom options are also available if you want to make it even more special.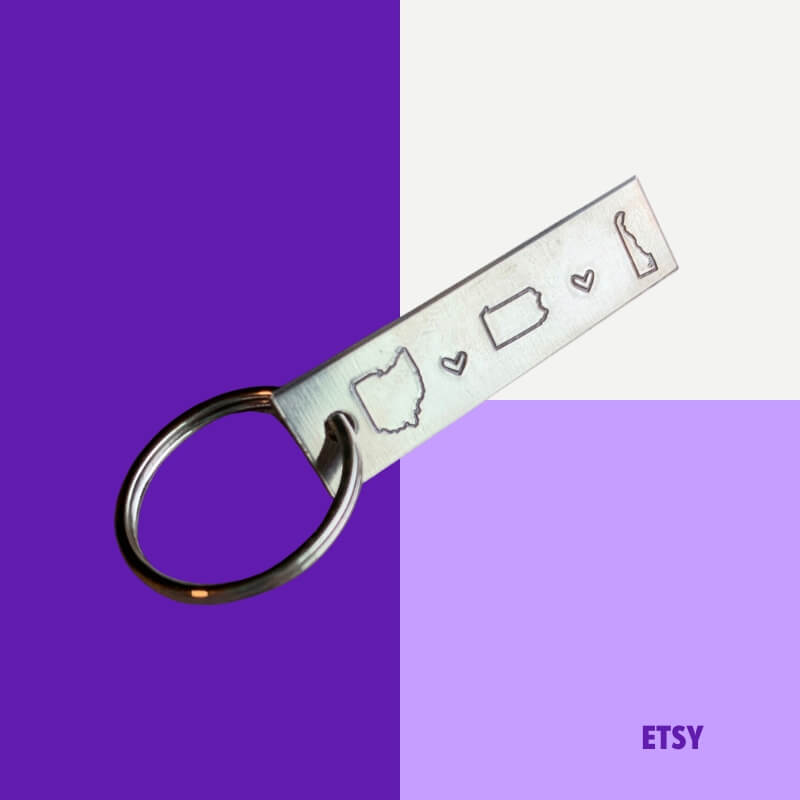 This unique keychain offers the option of personalizing with up to three states.
You can include just two if that makes sense for you — but maybe the third state could be where the two of you met or where you plan to spend your lives together.
However you choose to personalize it, this is a personal and meaningful gift for a long-distance relationship. Since it is meant to be used on a keychain, you know that your partner will see it every day and think about you.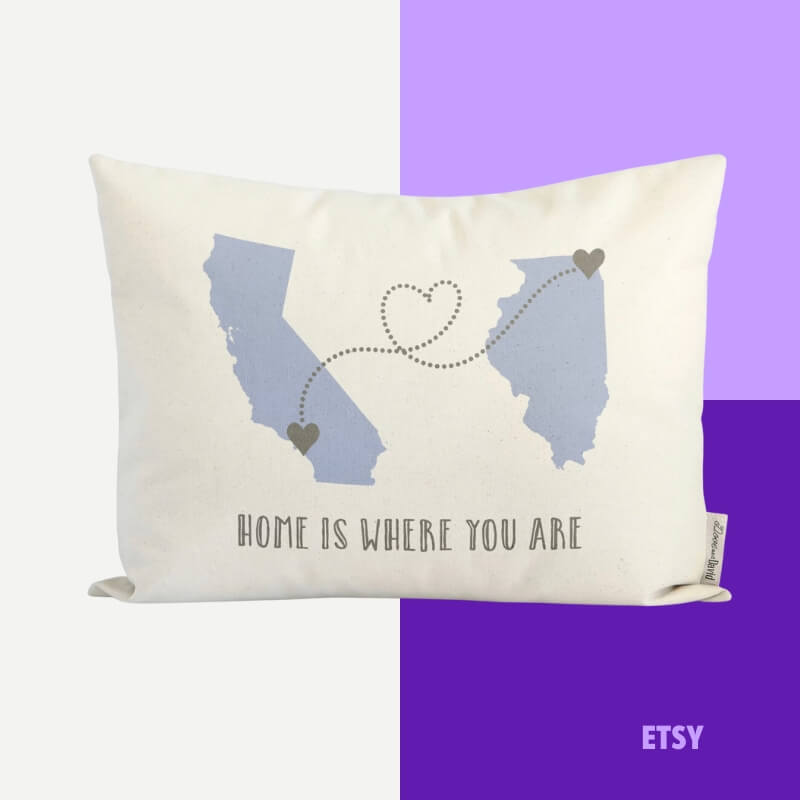 This unique romantic relationship pillow lets you personalize almost every aspect, from the design to the material and color palette. You have the option of choosing two states to depict as well as a customized message.
If you and your other half live in the same state, you can personalize it with maps of your cities.
This thoughtful gift is the perfect way to remind your partner how much you love them every night as they go to sleep.
What are long-distance relationship gifts?
Long-distance relationship gifts are special presents that help maintain a strong connection between partners who are physically apart.
These gifts are thoughtful gestures to express love and show support despite the distance. They can range from personalized items like bracelets or photo frames to virtual experiences or surprise care packages.
Where can I find long-distance relationship gifts?
You can find long-distance relationship gifts online on websites like Etsy, Amazon, and UncommonGoods. These sites offer a wide variety of unique and personalized gift options suitable for different budgets.
You can also explore specialty stores or boutiques that specifically cater to long-distance relationship gifts.
What are some affordable long-distance relationship gift ideas?
Affordable long-distance relationship gift ideas include handwritten letters or cards, DIY photo albums, virtual movie nights, or even sending a small care package filled with their favorite snacks or thoughtful trinkets. These gestures don't have to be expensive to convey love and care across the distance.
What are some popular long-distance relationship gifts for special occasions?
Popular long-distance relationship gifts for special occasions include personalized jewelry like engraved necklaces or rings, surprise visits, surprise flower deliveries, or booking a virtual cooking class or concert together. These gifts add an extra touch of celebration and romance to milestone events.
Bottom Line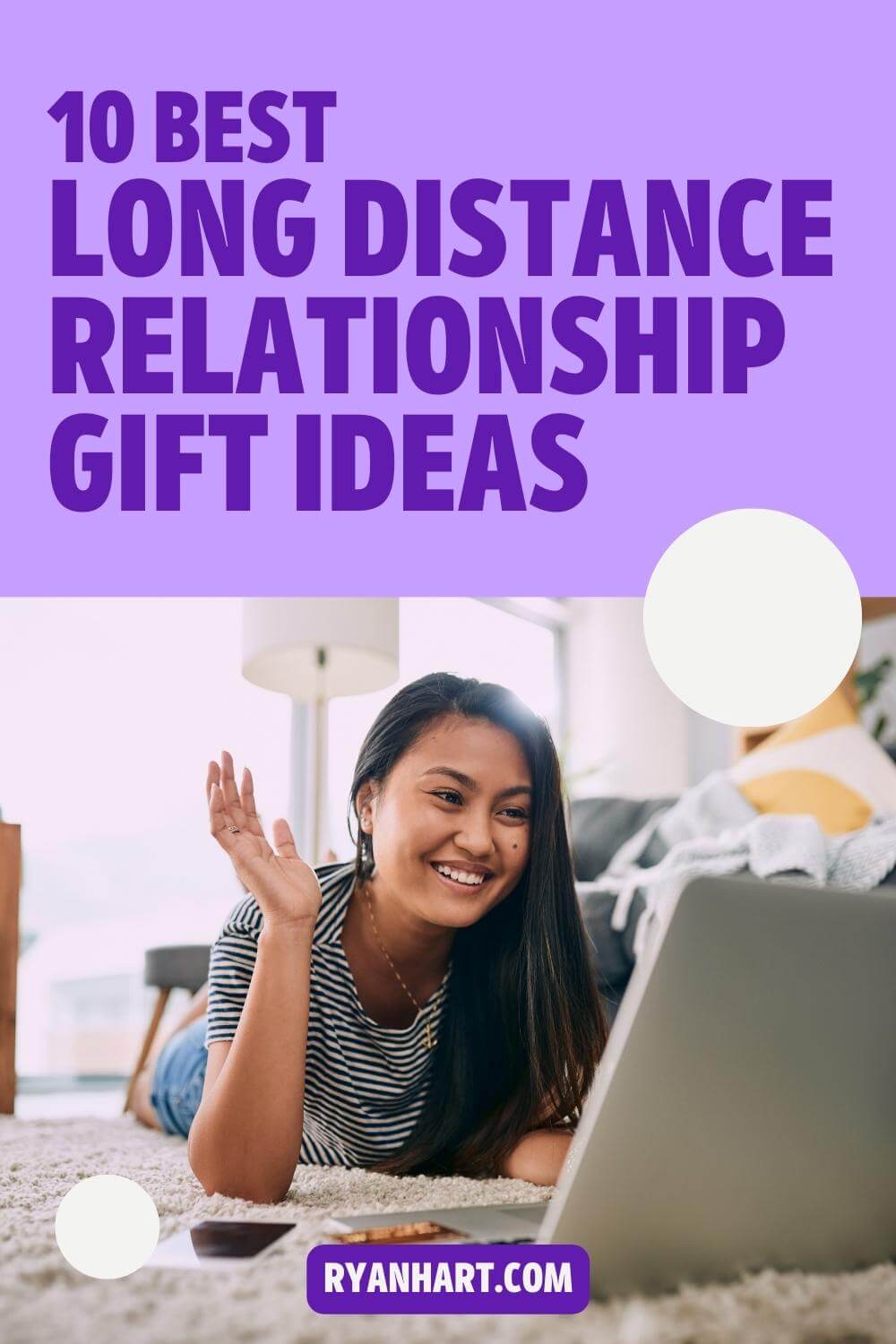 Long distance relationship gifts are powerful tools for keeping the flame of love burning bright, even when miles separate you from your partner.
These gifts serve as tangible reminders of your love, warmth, and unwavering support. They help create moments of togetherness and strengthen the emotional bond between you and your partner.
So, don't let distance discourage you. Embrace the opportunity to explore creative gift ideas and surprise your loved one with thoughtful gestures.
Remember, love knows no boundaries, and with the right long distance relationship gifts, you can make your partner feel cherished and adored, no matter the physical distance.