After your very first wedding anniversary, the next significant one is the fifth. But at this point, you've done the gift-giving hunt four years in a row, so what's left? The answer is, a lot.
There are some great 5-year anniversary gifts any husband or wife can appreciate. So if you're having a hard time coming up with ideas, the following list will point you in the right direction to get your spouse a gift they will always remember.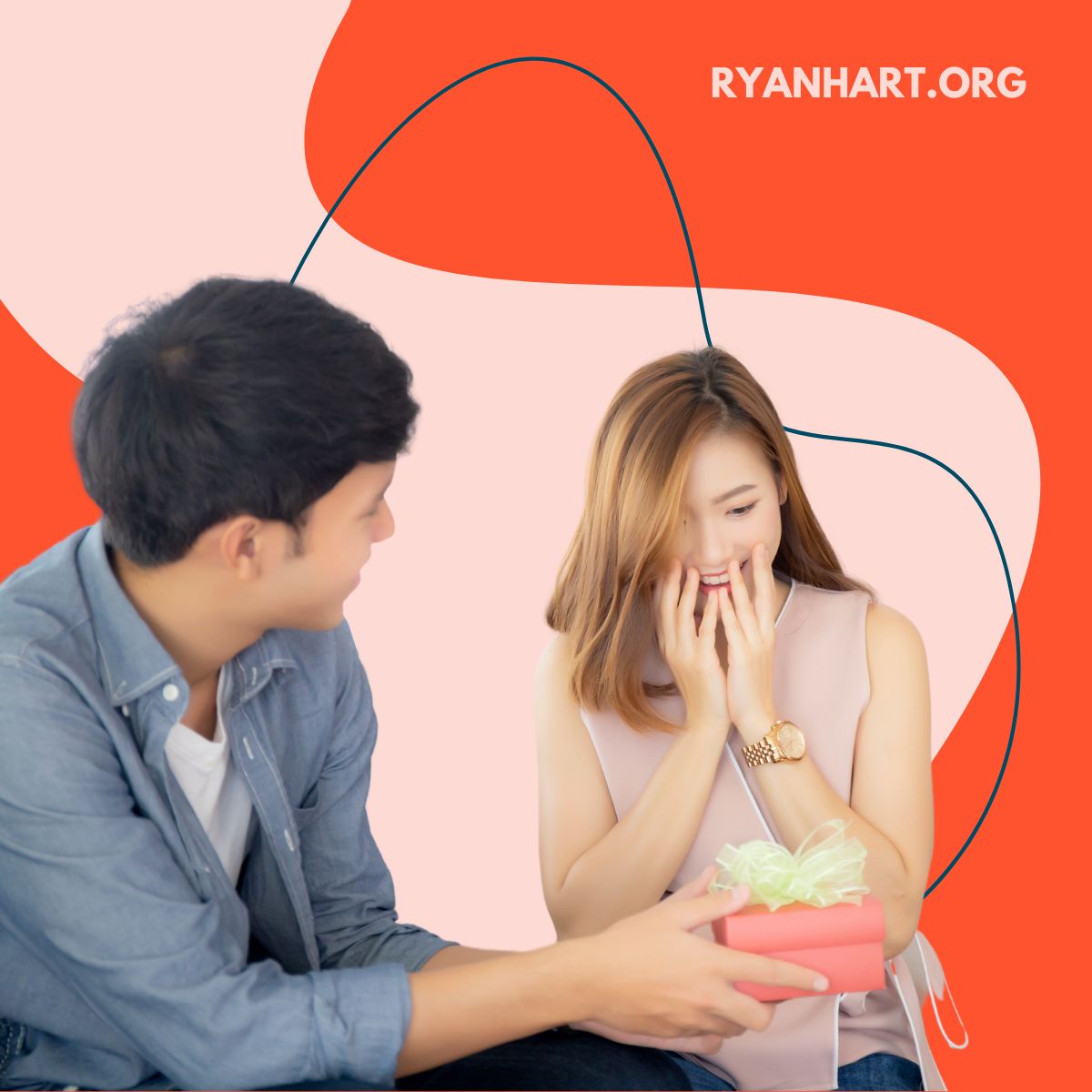 What is a traditional 5-year anniversary gift?
Traditionally, wood is the theme for fifth anniversary gifts, but no rule says you have to play by the rules. Here are the best 5-year anniversary gifts:
Anyone who appreciates a nice bottle of wine will love the Wine Cork States Custom Art. Though it may sound weird to some, those serious about their wine often collect the cork from each expensive bottle they purchase. And since wine is made and consumed worldwide, you can get a wine cork holder shaped like states in America and Canada.
It holds up to 30 wine corks, making it perfect for anyone who always has a bottle of wine in the house. Made of Baltic birch plywood, it's lightweight and easy to hang on your wall.
Why we love this gift:
You can't get much more out of the box than this gift. It may even give your spouse another reason to keep the cabinet stocked with wine.
What couple hasn't carved their names into a tree during the early "honeymoon" stage of a new romantic relationship?
To preserve that moment in your relationship forever, consider getting your spouse the Better Every Year Tree Ring Art.
In the middle of the piece of art, shaped like a heart, you can add your initials and a significant date, like your wedding day. It also includes eight rings, each of which is the ideal space to share the most significant milestones in your relationship and the dates they took place.
Why we love this gift:
This is the perfect way to show your spouse that you remember all the relationship milestones you've experienced together. Even the most reluctant spouse has to acknowledge that you know your stuff when you purchase this gift for them.
For a simple way to mark your 5th anniversary, the Personalized Tree Wood Carving is perfect for the spouse who loves to be outdoors. It has just enough space for your initials and wedding date.
Some people who purchased this item even chose to replace their initials with their family crest. Either way, this is a declaration of love any spouse would be proud to display.
Why we love this gift:
You can both have the joy of seeing your initials carved into a tree without having to damage an actual tree. And unlike trees, you can take this with you if you move.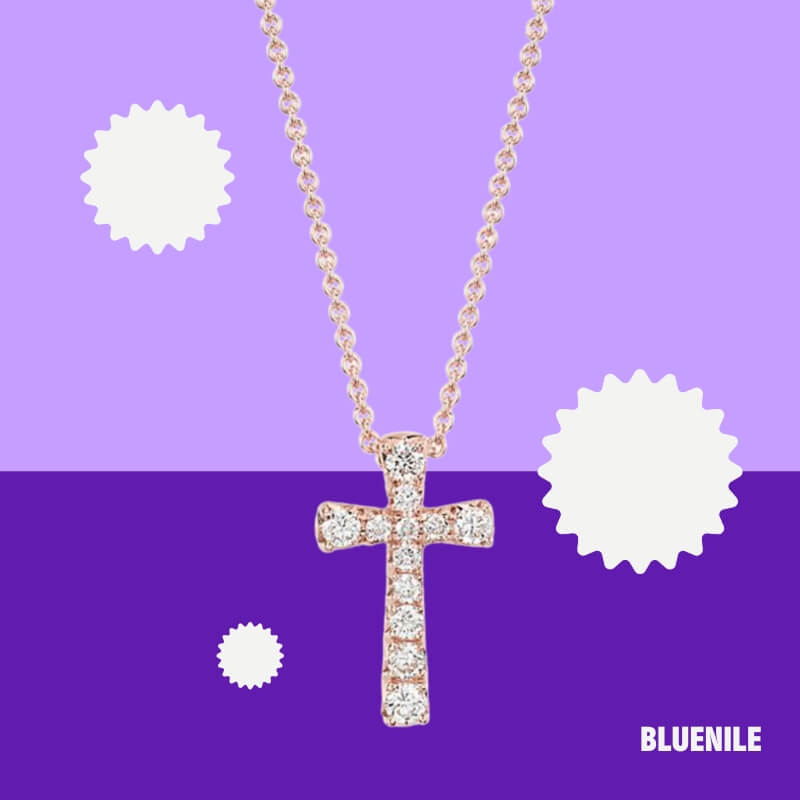 If your bride appreciates diamonds (and who doesn't?), they'll love the Petite Diamond Cross Pendant. Available in white, yellow, or rose gold, this 14k karat pendant, with 12 round diamonds, will take her breath away. The pendant's chain comprises beads that match the pendant perfectly.
Why we love this gift:
You can't go wrong with diamonds. They say diamonds are a woman's best friend, but you will be too if you give her this pendant.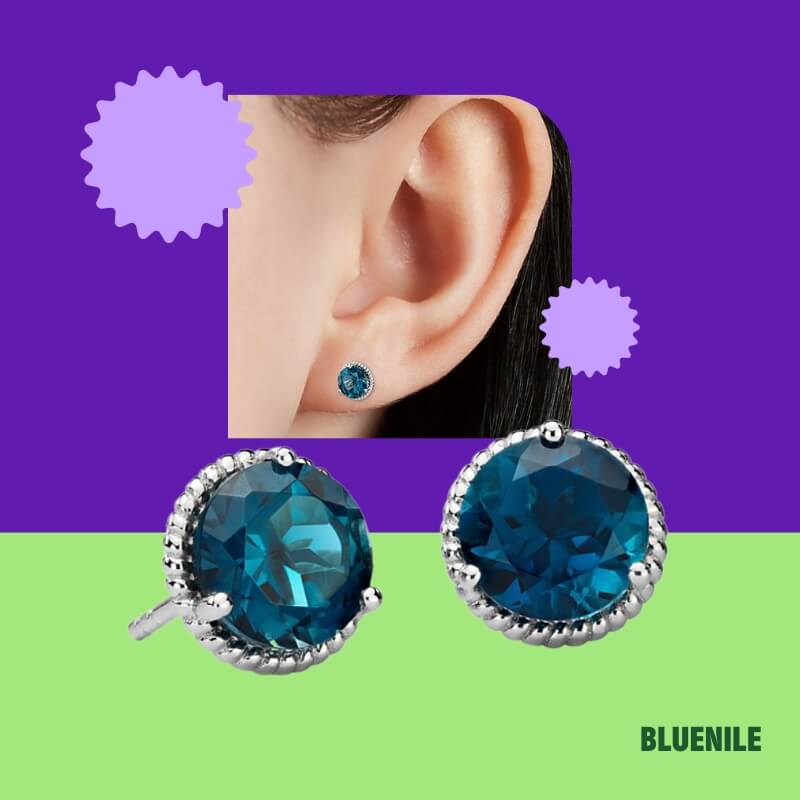 The London Blue Topaz Rope Stud Earrings are ideal for the special ladies born in November. The bright blue stone is surrounded by rope detailing so pretty it will take her breath away.
These earrings are delicate but classy and elegant at the same time. Every woman needs a beautiful pair of earrings in her jewelry box, and these are a great addition.
Why we love this gift:
When you want to make your woman feel beautiful and loved, these earrings will show her that she is both. Whether topaz is her birth month gem or her favorite color happens to be blue, she'll be tickled pink to get this gift.
Many women love a good piece of vintage jewelry. If this describes the woman in your life, she'll want the Vintage-Inspired Freshwater Cultured Pearl and White Topaz Drop Earrings. This classic style is one that you can't go wrong with. The pearls are surrounded by topaz gemstones arranged to resemble a halo.
Why we love this gift:
If you have plans to renew your wedding vows, these earrings will be the perfect accessories to accompany any wedding dress.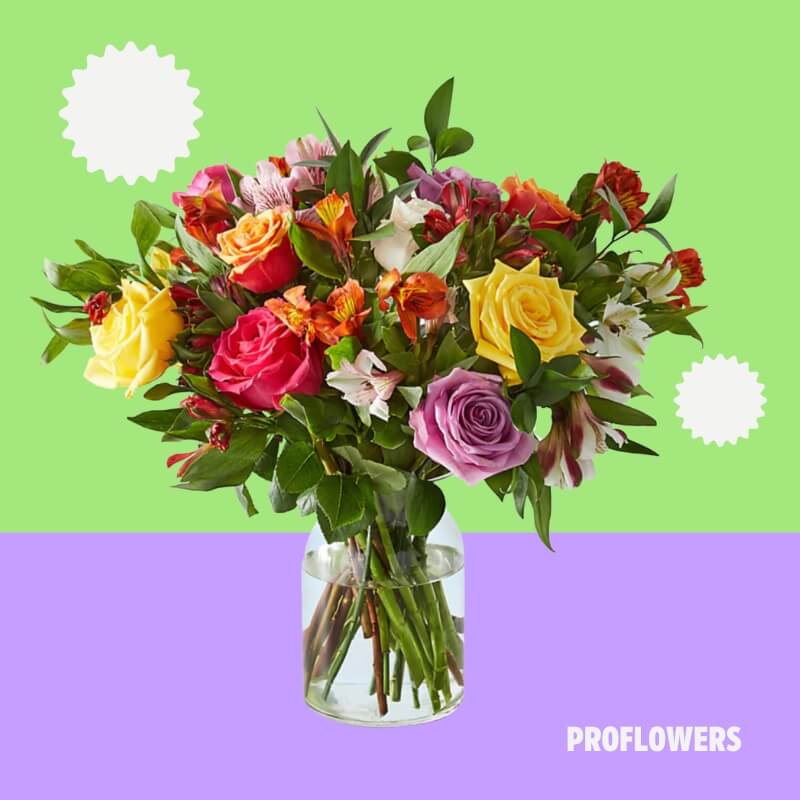 To make your bride smile like she did on your wedding day, have the Smiles and Sunshine Flower Bouquet sent to her at home or her office.
You can order the bouquet with or without a vase. It is assembled of roses and alstroemeria. Along with the bouquet, she'll receive a guide on how to feed the flowers and the feed itself.
Why we love this gift:
Give her the gift of cheer when you send bright, colorful flowers. They are the perfect way to brighten anyone's day.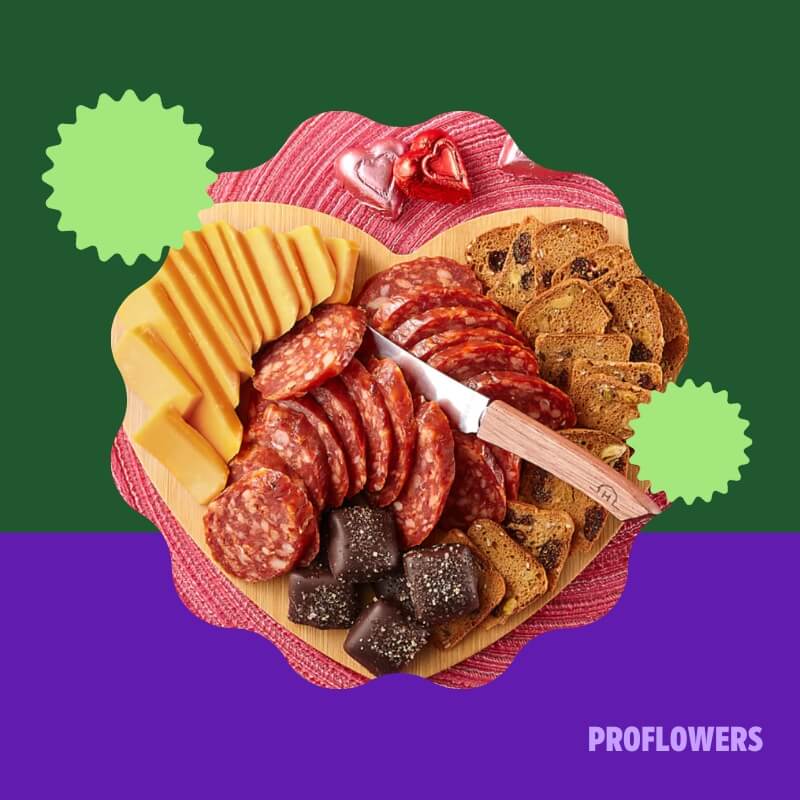 We all need to eat, and sometimes the gift of food is the best gift you can give. One example of this is the Heart You Gourmet Charcuterie Gift Set.
The set makes it easy to have a delicious spread to celebrate your anniversary with. Your spouse will appreciate not having to fix a snack, and if you drink, these gift sets pair perfectly with a bottle of wine or champagne.
Why we love this gift:
It's impossible not to enjoy the use of a Charcuterie board. Filled with delicious meats, cheeses, and more, it's the perfect way to enjoy a special evening with your spouse.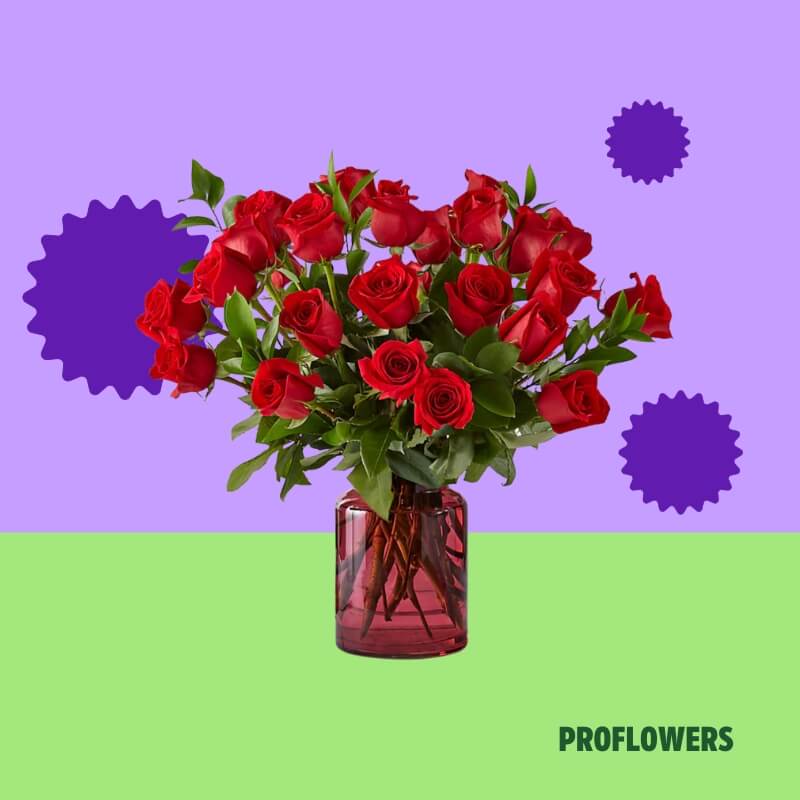 Simple red roses are one of the most classic ways to show someone how much you love them. The Red Rose Bouquet makes for the perfect anniversary gift. The bouquet contains one or two dozen farm-fresh roses in a beautiful burgundy-shade glass vase.
Why we love this gift:
Red roses are a timeless symbol of love, and you'd be hard-pressed to find someone who wouldn't enjoy receiving them.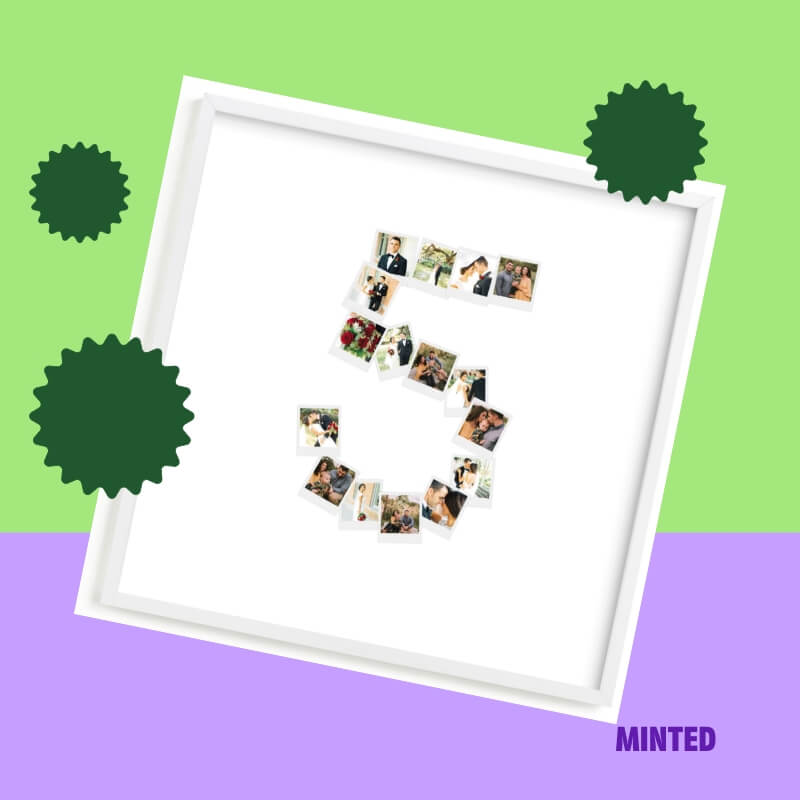 TheCustom Photo Collage is a great way to preserve the pictures you and your spouse cherish the most. It can accommodate photos from 8x8 up to 24x24. You can even order the collage with or without a frame.
Why we love this gift:
This is the perfect way to pay tribute to the first five years of your marriage and the love you share.
Bottom Line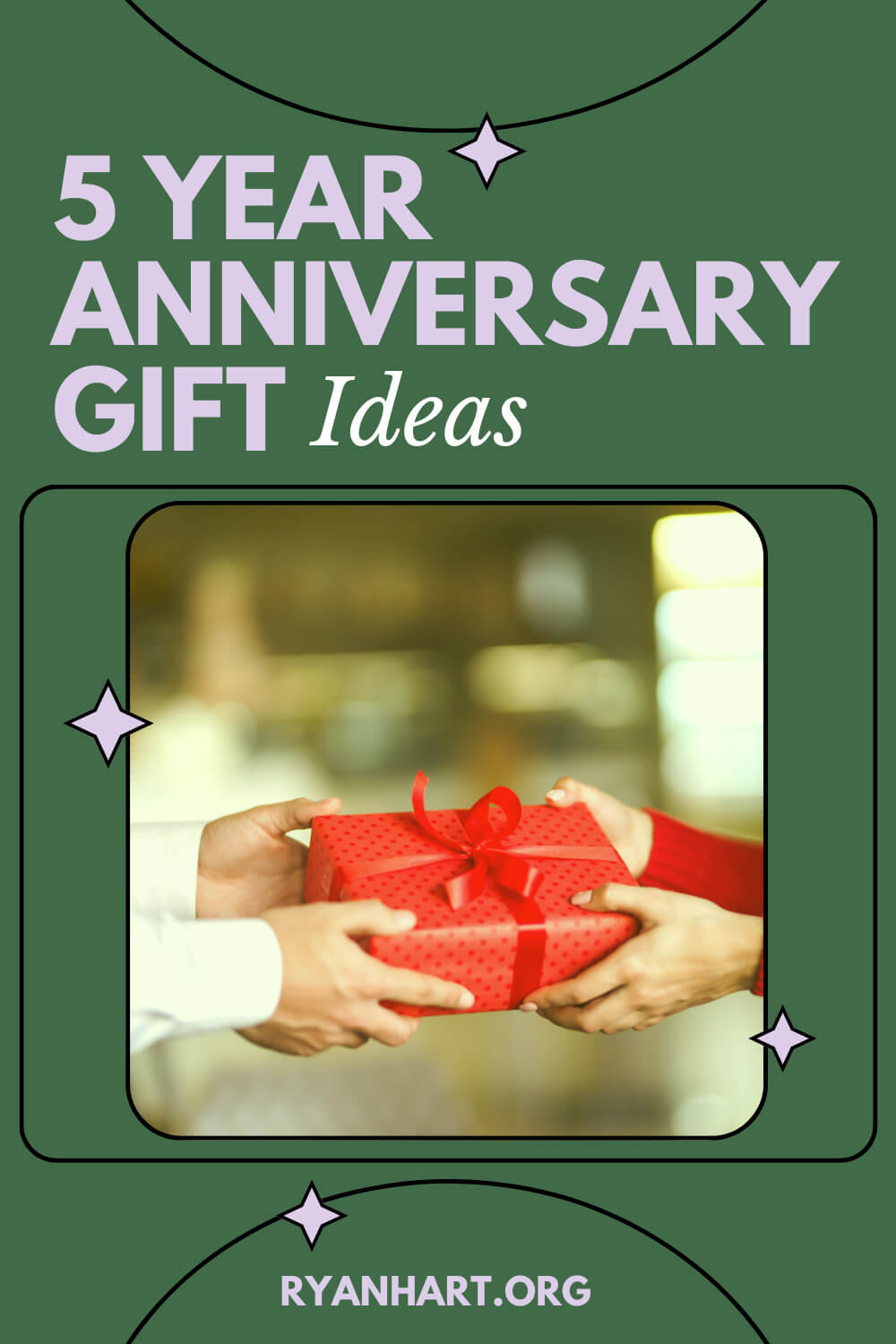 Your 5th wedding anniversary is a big deal. Why is it so special? Well, after five years, you've shared lots of good times. You've laughed together, cried together, and grown together. Just like a strong tree, your love has grown deeper and stronger.
This milestone shows that your love is not just new and exciting, but also steady and lasting. It means you've learned to work as a team. You've faced challenges and come out stronger.
That's why the 5th anniversary is so important. It's a time to celebrate your amazing journey and look forward to even more wonderful years together!