Are you celebrating your 7th anniversary and wondering what to get your partner? Don't worry, we've got you covered with ten fantastic gift ideas to make your special day even more memorable.
Seven years of love and commitment deserve something special, and we've scoured the internet to find the best gifts that are sure to impress your significant other.
From traditional gifts to modern ones, we've assembled a variety of options that will suit every taste and budget. So, sit back, relax, and let us guide you through finding the perfect 7-year anniversary gift for your loved one!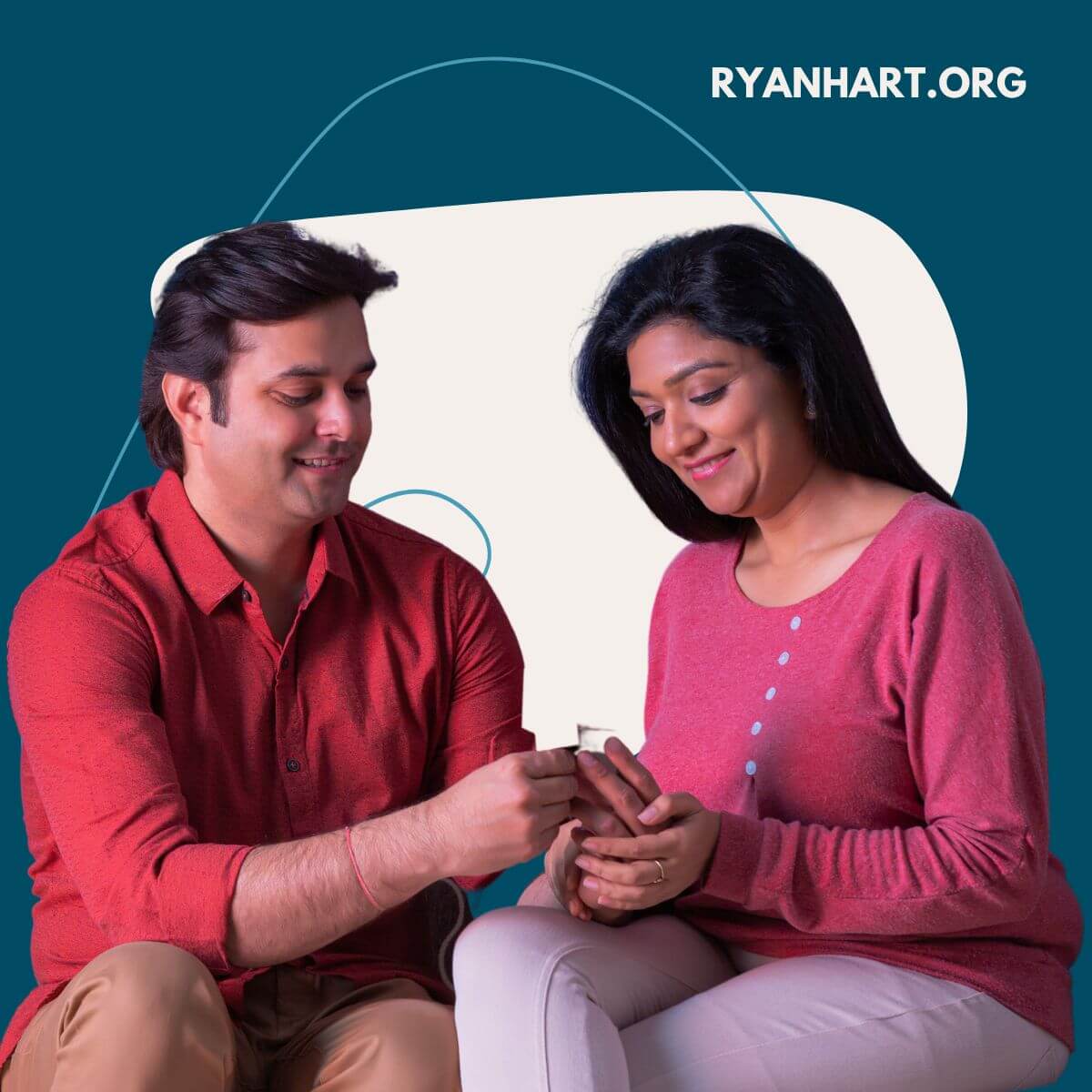 What is a traditional 7-year anniversary gift?
Traditionally, the seventh wedding anniversary is celebrated by exchanging some sort of copper gift. However, there's no rule that says you're not allowed to do things differently!
What you get for your significant other is entirely up to you. After all, you know them better than anyone.
Here are some gifts that we love to love: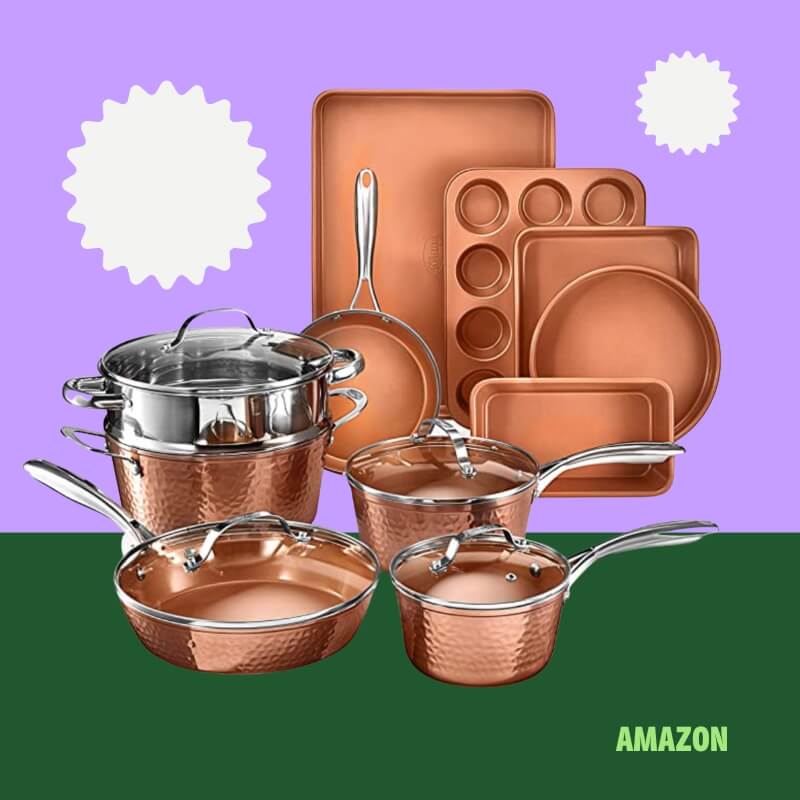 Whether your significant other does most of the cooking or you like to make it something fun to do together, this cookware and bakeware set is the perfect gift for the foodie in your life.
Why We Love It
This cookware will improve the look and feel of your kitchen without breaking the bank. Each piece features an elegant hammered design for a little added flare, and a ceramic nonstick coating means less scrubbing and more time enjoying the better things in life.
This cookware and bakeware set is durable because Gotham Steel knows that pots and pans go through a lot in their lifetime, and all of the handles are Stay Cool Handles to keep your hands safe during transfer and cleanup.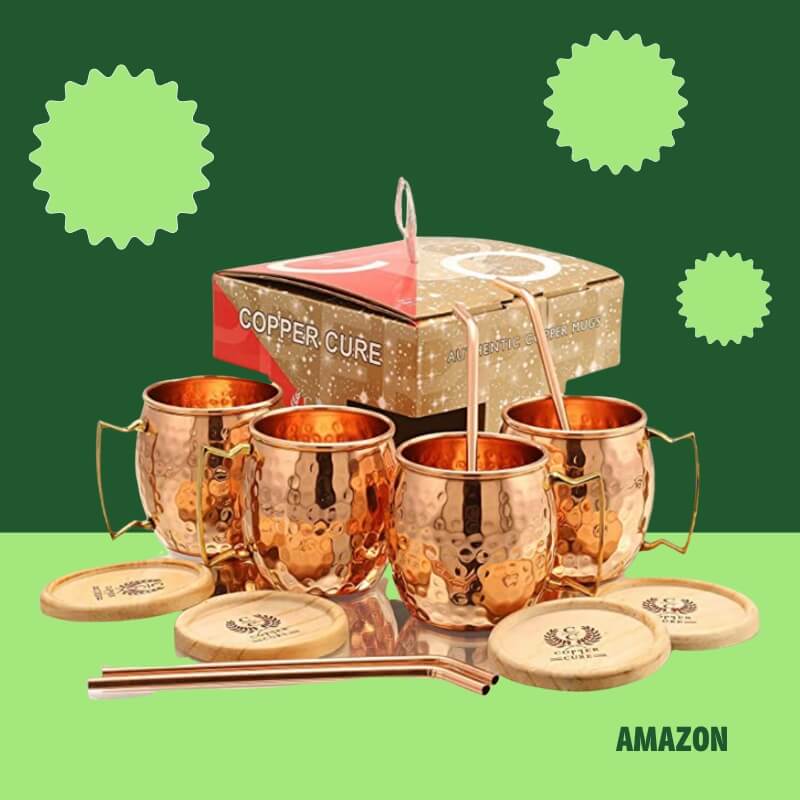 These 100% pure copper mugs make a great gift and already come in an elegant gift box!
Why We Love It
Unlike similar products made with a combination of metals with a copper coating, these mugs are 100% copper but made to feel heavy enough to hold comfortably. Each set comes with a matching set of coasters and easy-to-clean straws.
Whether entertaining or using them for a cozy night at home with your significant other, these mugs are the perfect addition to your kitchen decor.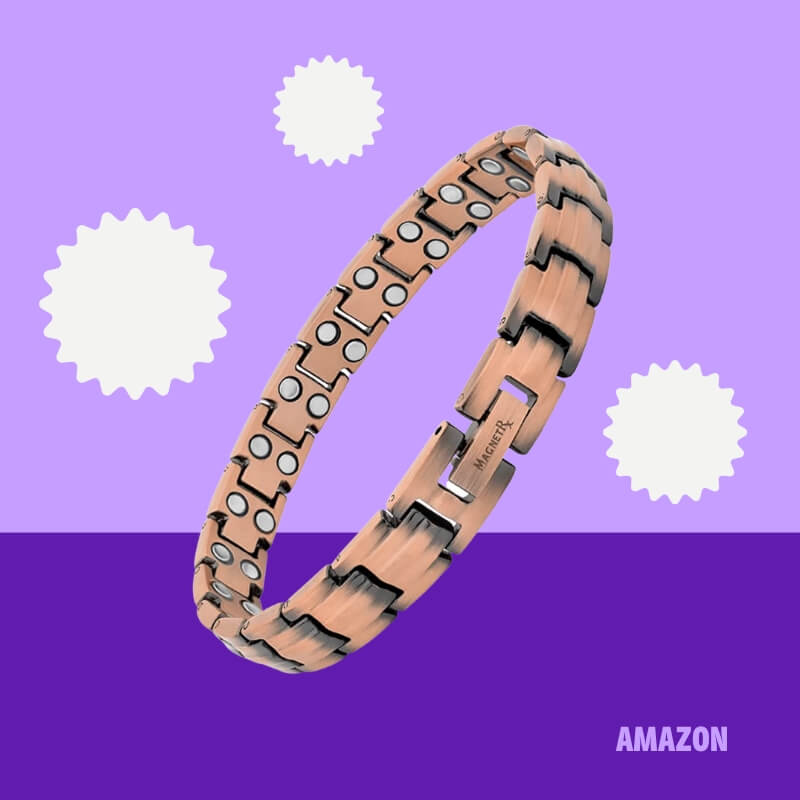 Magnetic therapy is considered an effective alternative medicine to promote pain relief, reduce inflammation, and more!
Why We Love It
This therapeutic bracelet looks elegant but offers the healing benefits of copper and magnets in one charming package. MagnetRX boasts being the strongest on the market—containing 40 powerful rare earth neodymium magnets for maximum therapeutic results.
It has two elegant designs, and links can be added or removed to achieve a perfect fit. And if you don't notice any changes or the bracelet just isn't for you, the company will make it right with a full refund.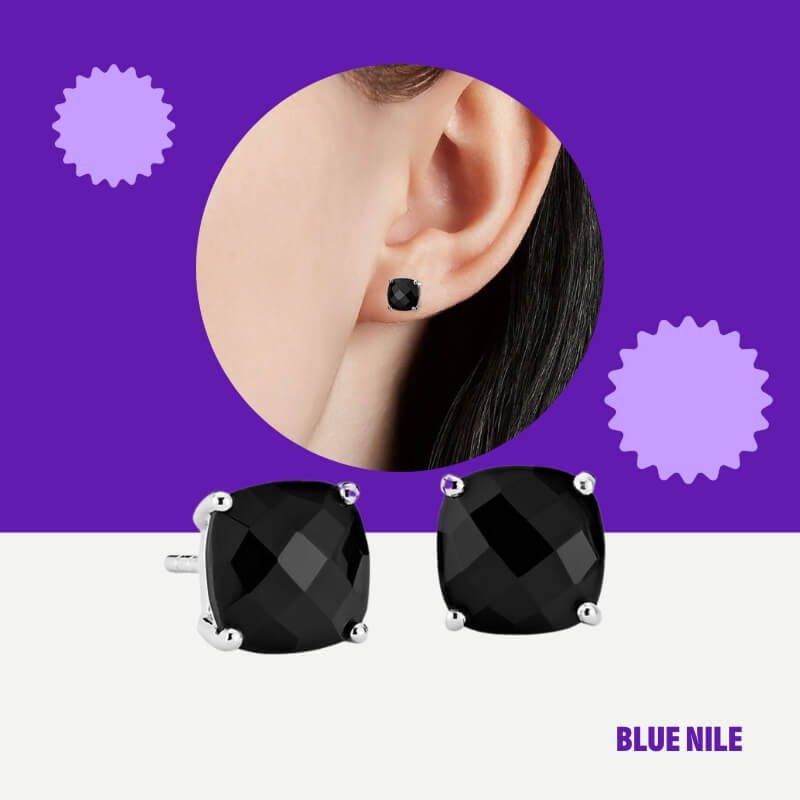 Deviate from the traditional copper gift and give them a stunning pair of black onyx studs instead!
Why We Love It
These black onyx studs add a modern twist to the classic stud-style earring. They're set in sterling silver and bring a contemporary touch to any ordinary look. If you're looking for simple elegance, these earrings are the perfect choice for a gift for your significant other.
They are also available in Blue Topaz if you want to buy a complete set.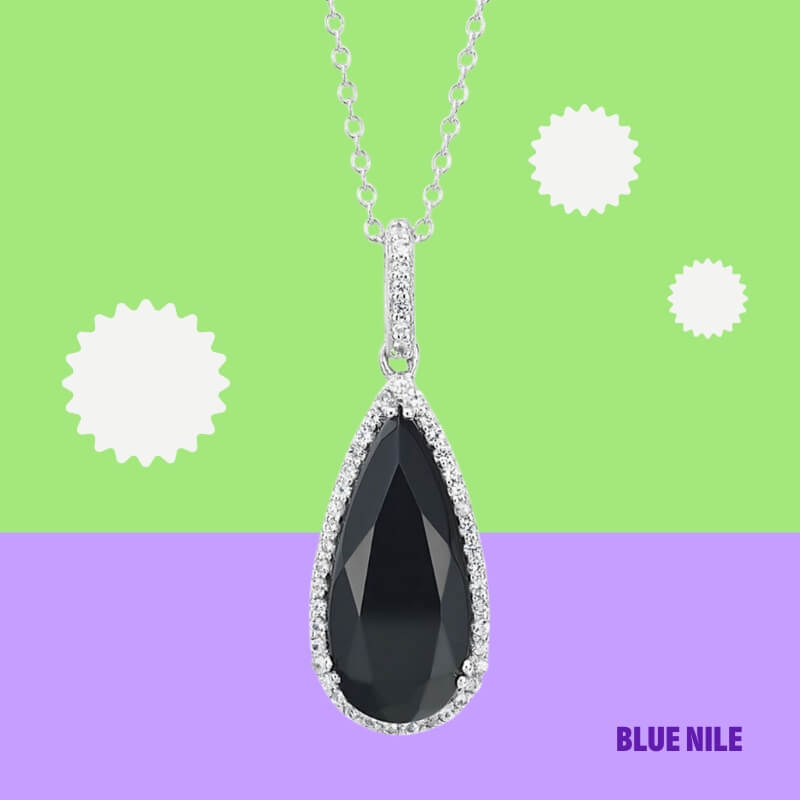 Black onyx symbolizes happiness and prosperity, making it the perfect gift for your 7th anniversary!
Why We Love It
This stunning black onyx pendant is a beautiful teardrop shape and is outlined by a halo of white topaz. The included chain can be adjusted for the perfect fit, and the sterling silver is hypoallergenic.
This pendant can be paired beautifully with the black onyx cushion earrings listed above or purchased alone as an elegant gift. This pendant is also available in topaz and amethyst.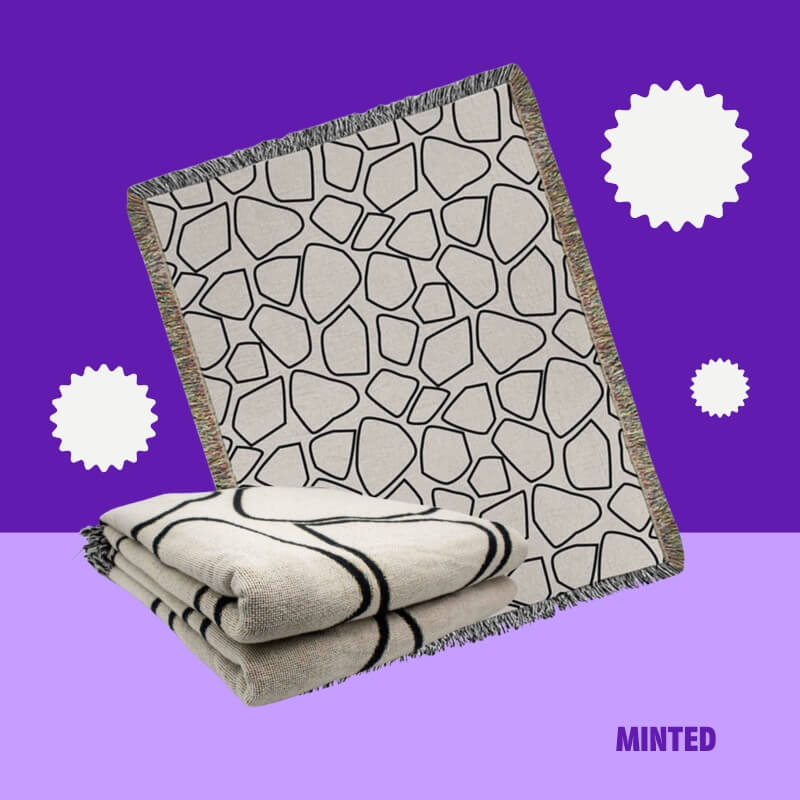 This minimalist throw blanket is perfect for the significant other who loves classy comfort.
Why We Love It
The Raffe throw blanket is a minimalist ode to giraffes, which makes it an even better gift if the love of your life is also a giraffe lover. It's extremely easy to care for and can be used as a throw blanket on the couch or as a light blanket on the bed.
Created by an independent artist, this blanket puts a gift in the hands of the love of your life and a sale in the hand of a hardworking creator—a double win!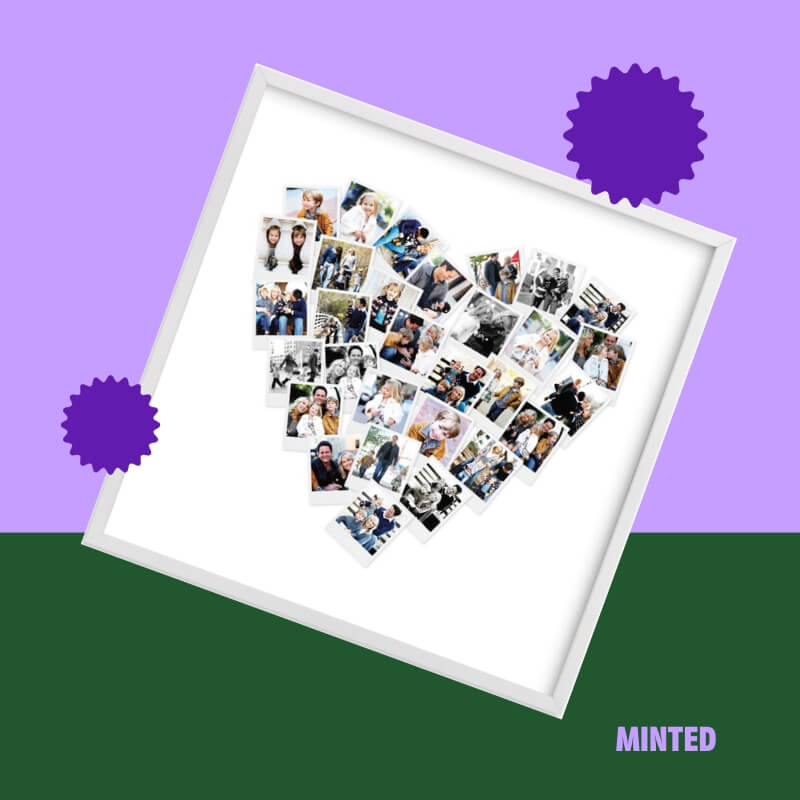 Create a sentimental gift with the customizable heart snapshot mix photo print from Minted!
Why We Love It
This fun and thoughtful mixed photo art print is perfect for your sentimental significant other. Customize it with pictures of your marriage, memories with friends, or whatever will bring them the most joy, and watch their eyes light up when you reveal the gift.
Not only are you able to arrange the photos in any way that makes sense to you, but you can also choose from an abundance of customization options:
Framed or unframed
Print size
Frame color and finish
Glass material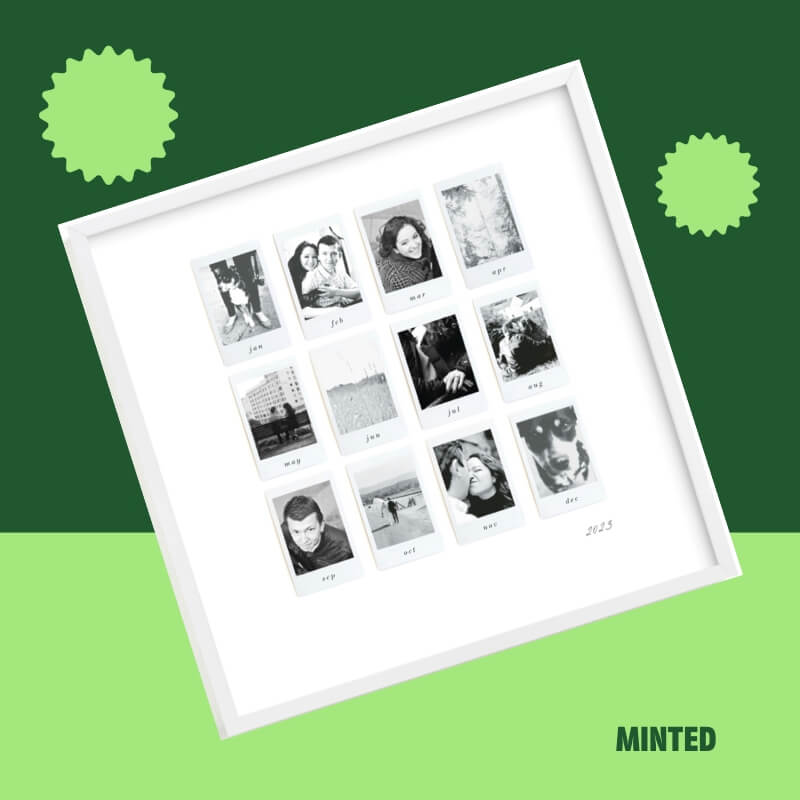 Like the heart-shaped photo collage above, this photo gift highlights one special memory from each month of the past year and puts them all in one unique piece that the love of your life will cherish for years to come.
We Love It
Give the gift of memories with this annual photo memory gallery. Choose your photos, choose your print size, and then decide what kind of frame you want the gift to come with.
We love this gift because it can be given virtually any time of the year, and what you decide to include in the images will speak volumes about your love for your significant other.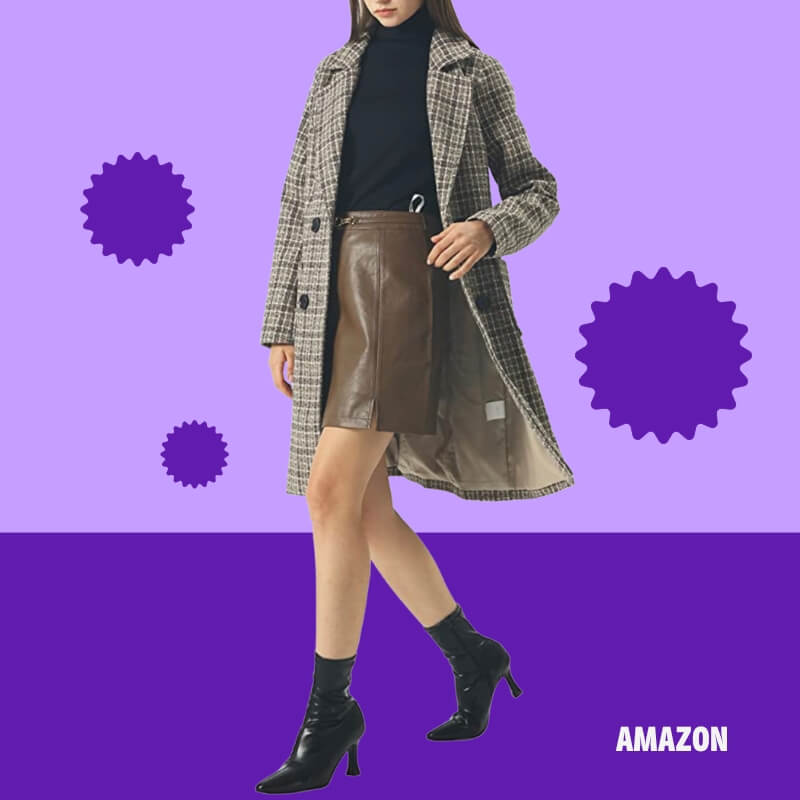 The fashionista in your life will love adding this wool-blend overcoat to their stylish wardrobe!
Why We Love It
This jacket does not disappoint. It can be glammed up or dressed down, making it the perfect addition to any wardrobe. The wool-polyester blend makes this overcoat easy to care for, and it comes in over a dozen different colors, so you can ensure that your significant other gets the perfect gift.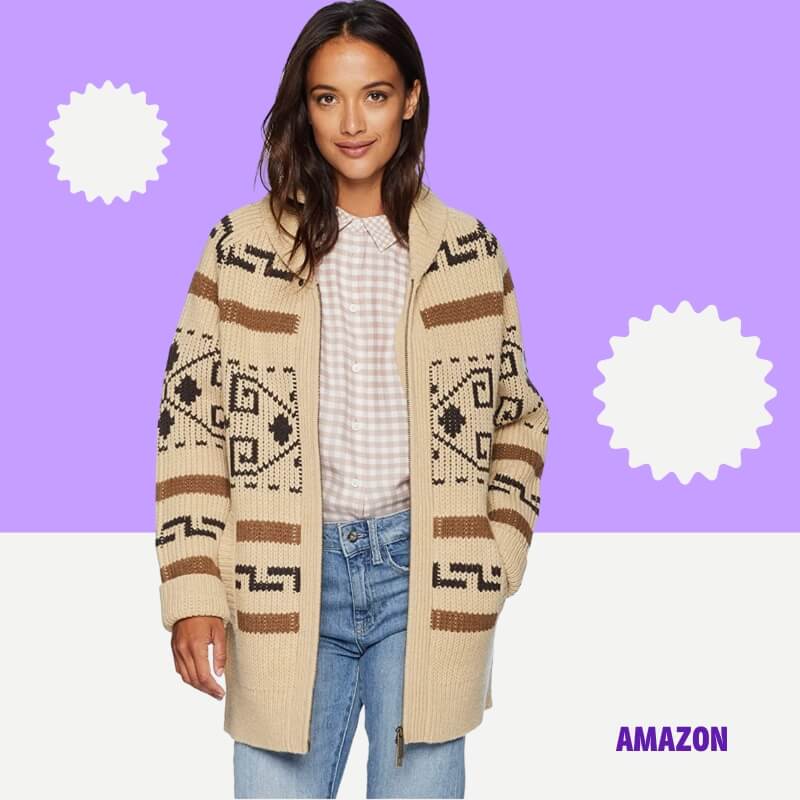 Cardigans are in, and this gift will charm anyone who loves combining fashion and comfort to make a statement.
Why We Love It
This 100% lambswool cardigan is perfect for cold climates and super-soft to the touch. The double zipper makes sitting more comfortable, and this cardigan be sized up for a slouchy fit or worn at true size for that snug, warm fit.
Whether you buy one colorway or all three, the comfort-loving person in your life will be thrilled to receive this one-of-a-kind cardigan as a gift.
Bottom Line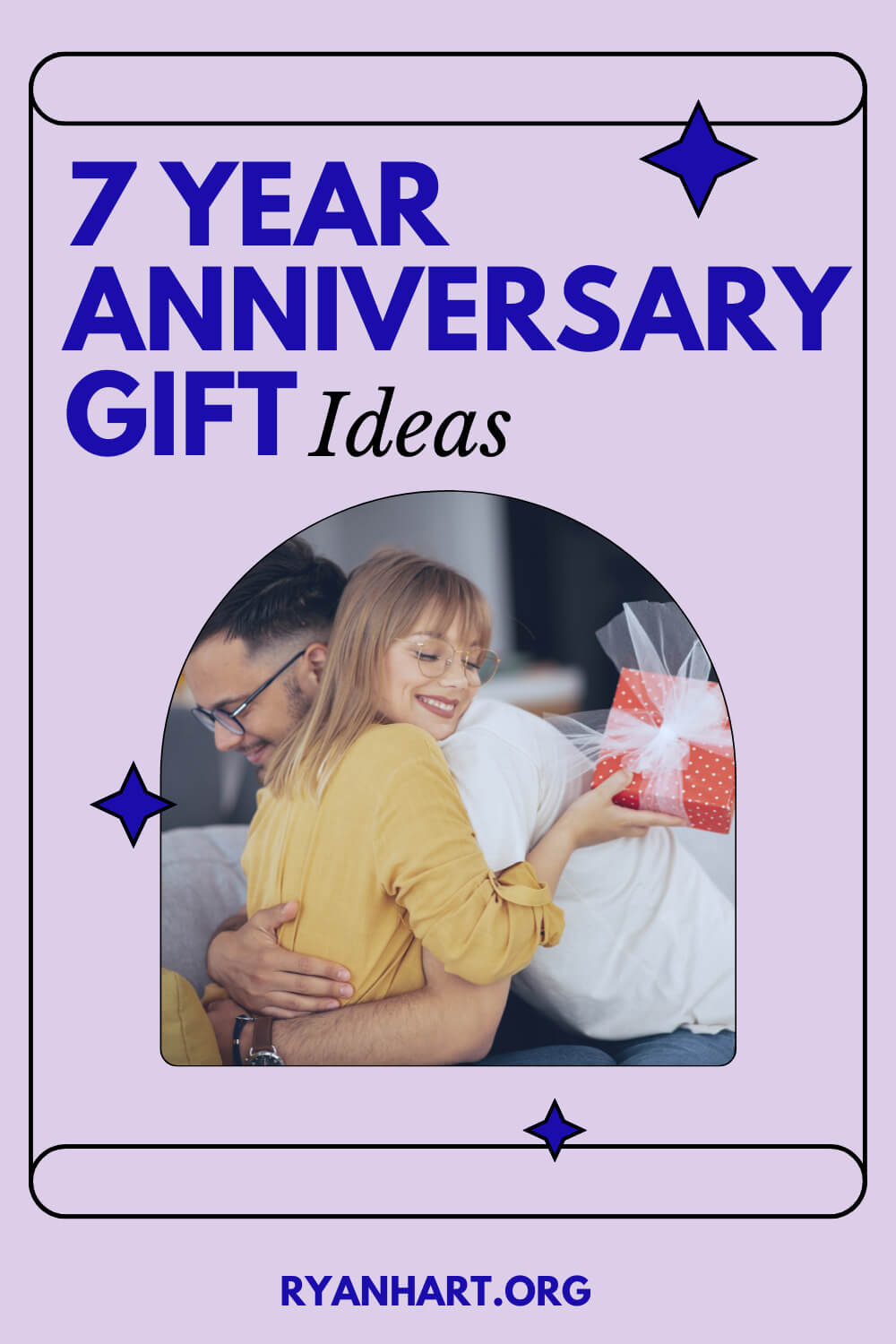 A 7th wedding anniversary is special because it is a time to celebrate the love and commitment that you and your spouse have shared for the past 7 years. It is a time to reflect on all of the special memories that you have shared, and to look forward to all of the good times that are still to come.
There are many ways to celebrate your 7th wedding anniversary. You could go on a romantic getaway, have a special dinner at home, or simply spend some quality time together.
No matter how you choose to celebrate, make sure that you do something that shows your spouse how much you love and appreciate them.
When choosing a gift for your spouse for your 7th wedding anniversary, you should keep in mind the traditional gifts for this occasion. The traditional gifts for a 7th wedding anniversary are copper and wool.
Copper is a symbol of strength and durability, while wool is a symbol of warmth and comfort. These gifts represent the strong and lasting bond that you and your spouse share.
If you are looking for a more unique gift, you could consider giving your spouse a piece of jewelry with the number 7 on it, or a framed photo of the two of you from your wedding day. Whatever you choose, make sure that it is something that your spouse will cherish for years to come.
Here are some tips for selecting a gift for your spouse on your 7th wedding anniversary:
Consider your spouse's interests. What are they passionate about? What do they enjoy doing in their free time? Choosing a gift that is related to one of your spouse's interests shows that you pay attention to them and that you care about what they like.
Think about your budget. How much money are you willing to spend on a gift? It's important to set a budget before you start shopping so that you don't overspend.
Be creative. Don't be afraid to think outside the box when choosing a gift. A unique and thoughtful gift will show your spouse that you put a lot of thought into it.
Don't forget the card. A heartfelt card is a great way to show your spouse how much you love them. Take the time to write a personal message that will let them know how much they mean to you.
With these tips in mind, you're sure to find the perfect gift for your spouse on your 7th wedding anniversary.