Whether it's your first year of dating or marriage, you owe it to your partner to show your appreciation for them. But you may be wondering what your options are when it comes to 1-year anniversary gifts.
Since this is your first anniversary, giving a gift that will leave a lasting impression is essential. Getting a nudge in the right direction makes finding just the right gift easier.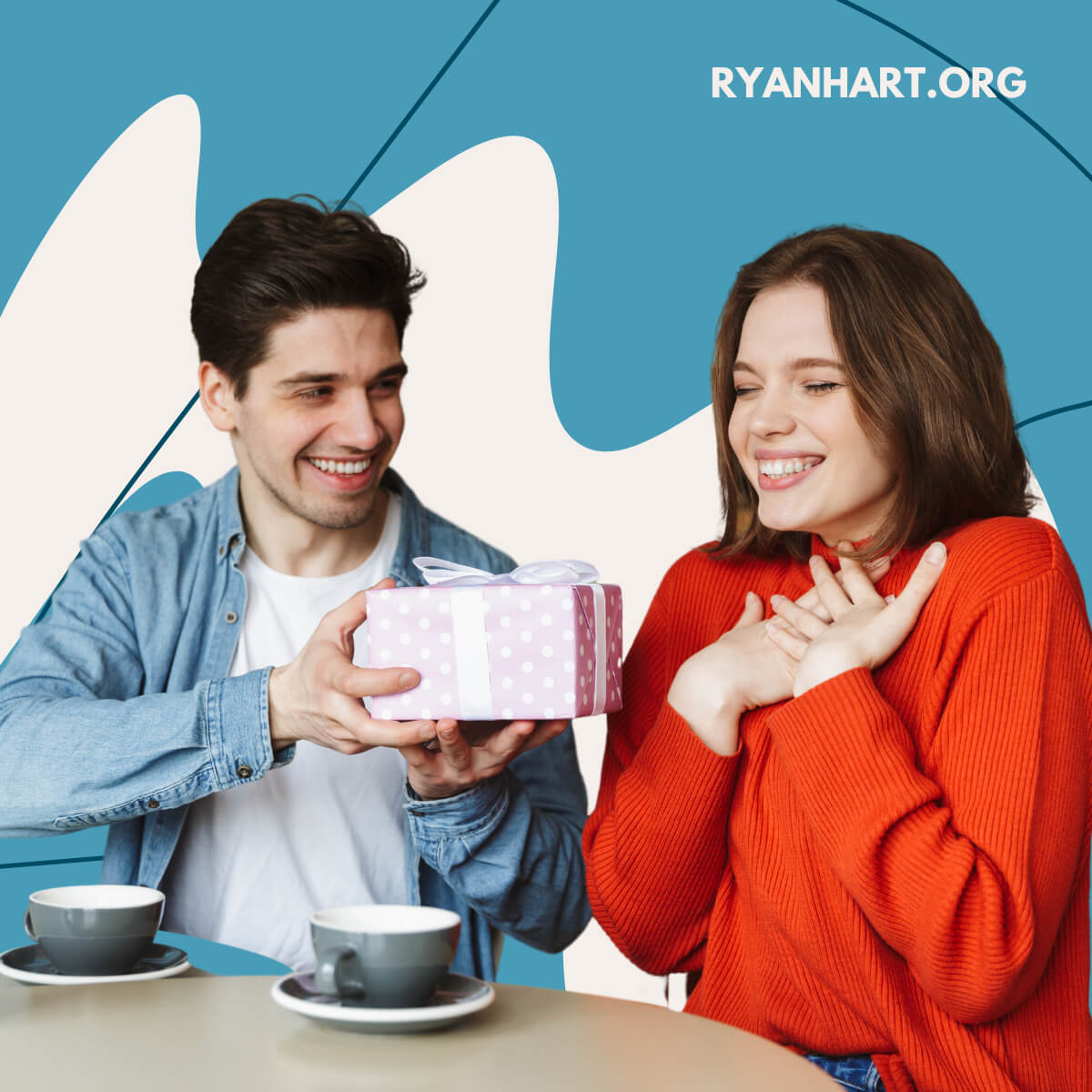 What is the traditional one-year anniversary gift?
The traditional one-year anniversary gift is paper. This tradition dates back to the Victorian era when couples would exchange handwritten love letters as a symbol of their love and commitment.
Today, there are many creative and modern ways to incorporate the paper theme into your anniversary gift, such as a scrapbook of memories from your first year together, a framed photo of your wedding day, or tickets to a concert or event that you can attend together.
Here are some ideas for 1st anniversary gifts: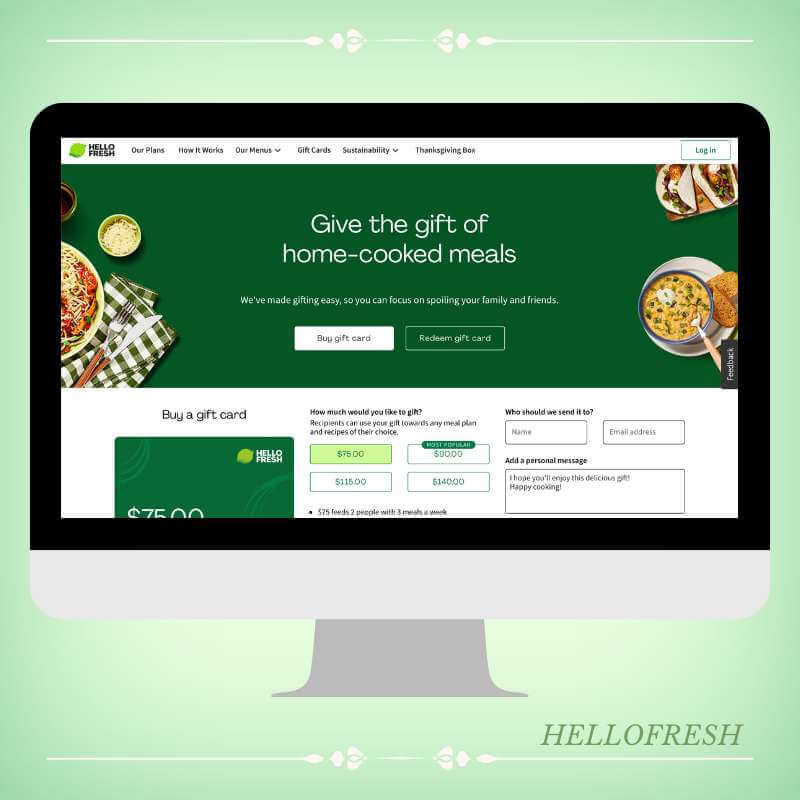 There's nothing like the gift of being able to avoid the supermarket. Give this to your partner by gifting them a Meal Kit Delivery Service Gift Card. Hello Fresh is a grocery delivery service that sends your loved one all the ingredients they need to make delicious meals. With over 25 weekly recipes to choose from, it's easy for them to get exactly what they want for dinner.
Why Hello Fresh is a Great Choice:
A Hello Fresh gift card is a perfect choice if you have a partner who doesn't like cooking. Each box contains pre-measured ingredients for a specific meal and easy-to-follow recipes that you don't have to be a chef to understand,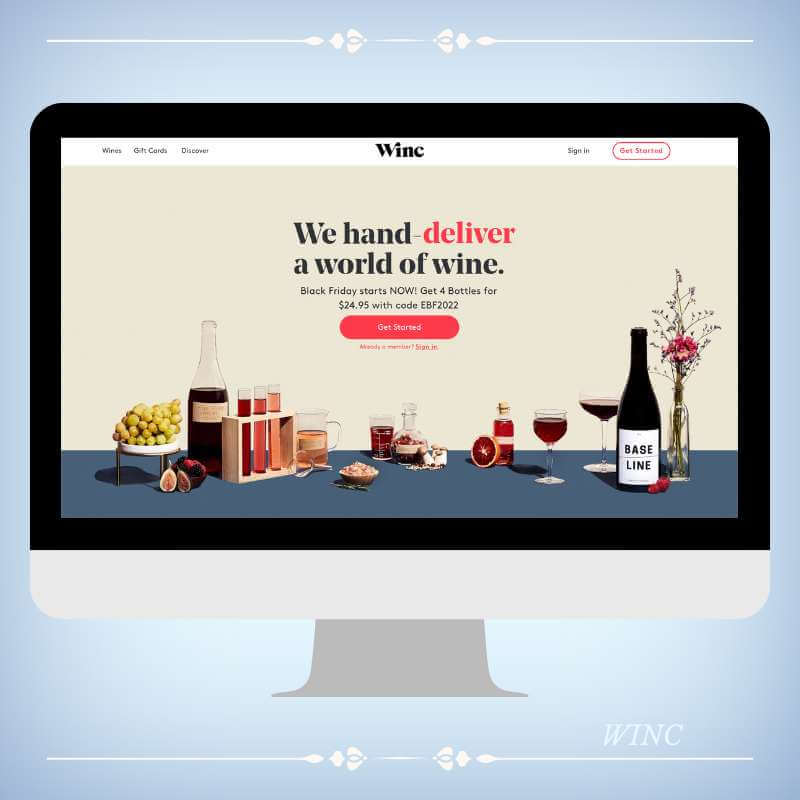 If your partner appreciates a good bottle of wine, consider making one of their 1-year anniversary gifts a 3-month wine club subscription. Winc.com will ask you a few questions about the flavor and food preferences of your significant other and use that to suggest wines.
However, if you think your partner will prefer something else, you can choose the wine you want.
Why a Wine Club Subscription is a Great Choice:
Sometimes you don't always get it right when choosing wine for someone else. So if you end up with a bottle of wine they don't like, you can exchange it for one they do.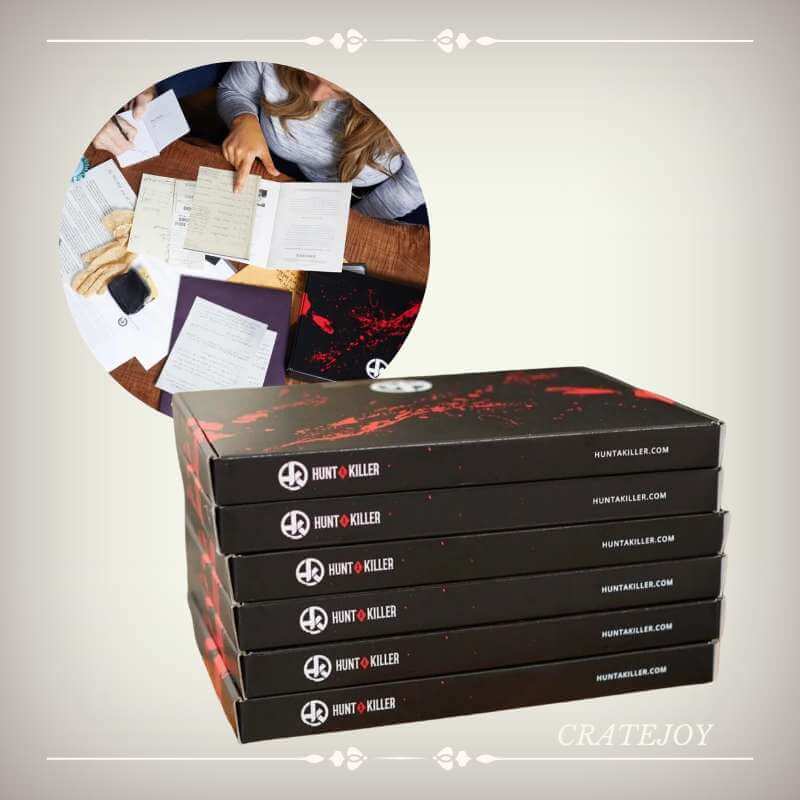 Some people can't resist a good murder mystery. If your partner is one of them, you'll want to order them the Mystery Date Box for your first-anniversary gift. Every month for six months, they will get a new episode that tells a murder mystery story. As they watch each episode, it's up to them to take the clues given and do their best to solve the mystery. Once they've solved one, they will get the next one.
Why a Mystery Date Box is a Great Choice:
Much like the Wine Club discussed above, this first wedding anniversary gift keeps on giving. This is an out-of-the-box idea for anyone with the time and patience to pursue it.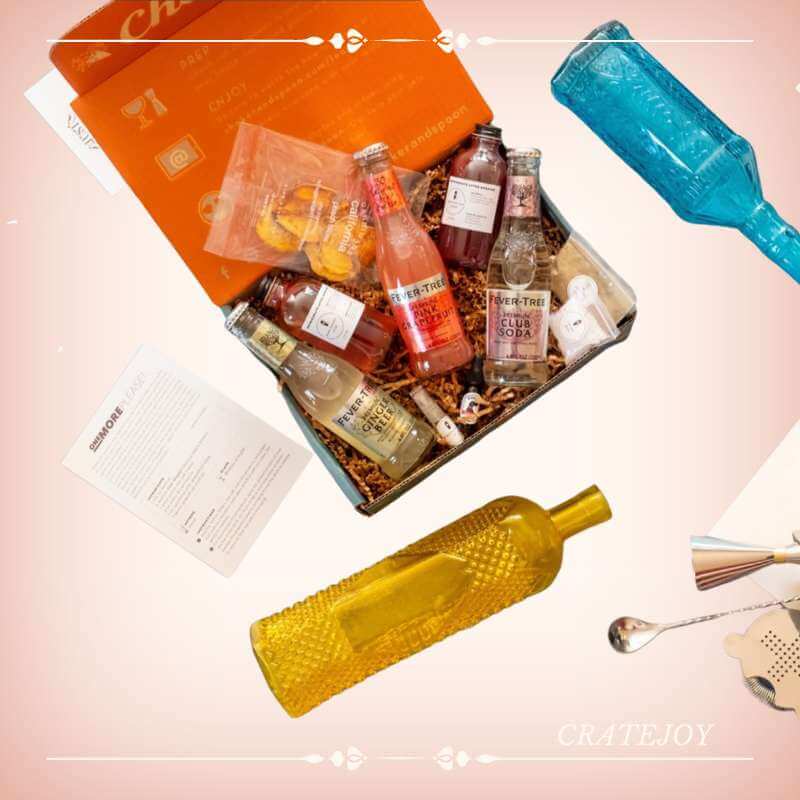 Nothing says love like the gift of well-made cocktails. Bring the bar to your partner's kitchen by purchasing a cocktail subscription box for them. When you get them a Shaker & Spoon Cocktail Club membership, the sky's the limit.
This is a monthly service where your loved one gets three cocktail recipes. Every month, the spotlight is on one particular kind of liquor. If it happens to be one your partner doesn't like, they can opt out of receiving that specific box.
Why a Cocktail Subscription Box is a Great Choice:
If you don't want to commit to this subscription on a long-term basis, you can choose the one-month term. Other options include terms of three, six, or 12 months.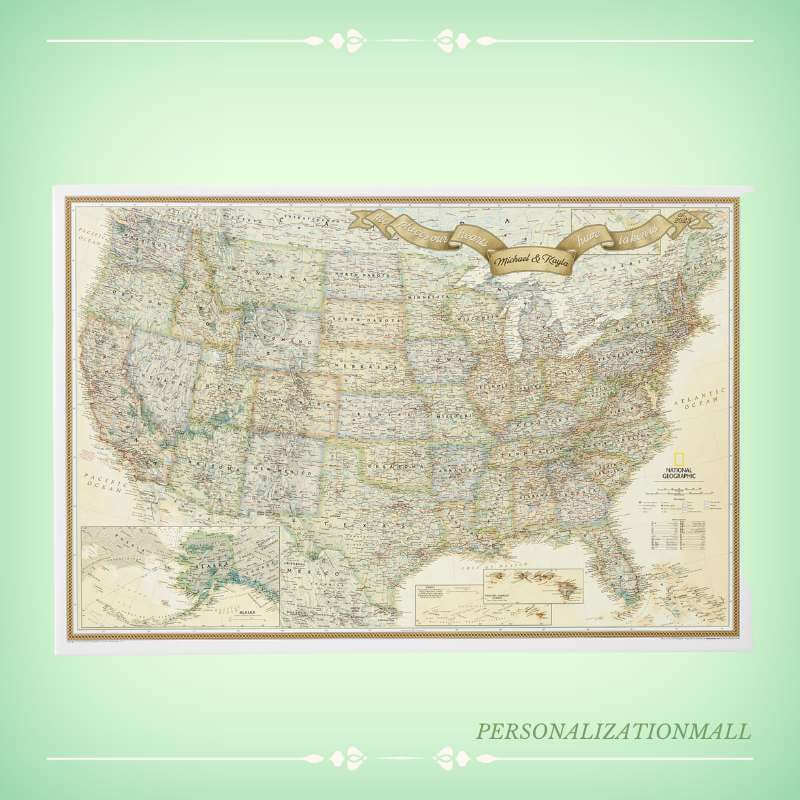 Have you and your partner traveled a lot together? If so, a personalized canvas map is among the more unique first-anniversary gift ideas. You can get a map of only the U.S. or the entire world, depending on where your travel has taken you. When you receive the map, it's ready to be hung on your wall.
Why a Personalized Canvas Map is a Great Choice:
A personalized canvas map is a unique way to celebrate your travels with your significant other. These maps are created using water-based latex paint so the environment or UV rays don't damage it.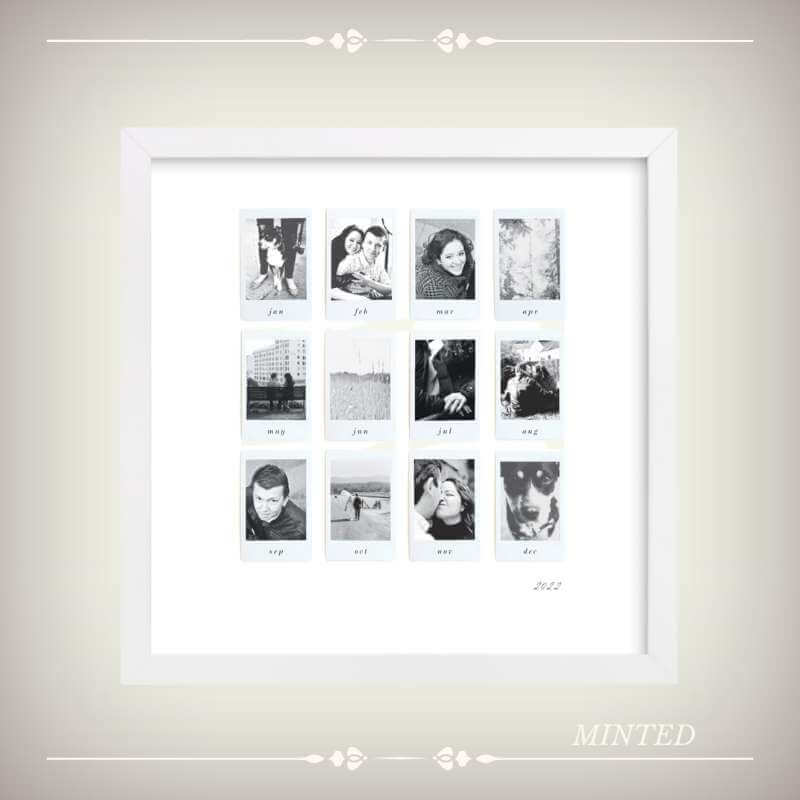 They say a picture is worth a thousand words. That's never been more true than in the case of the One Perfect Year Custom Picture Frame. As far as one-year anniversary gifts go, this one will be unreplaceable.
So sit down and review your photos to choose the 12 that best represent your relationship. And for each photo you put in the frame, you can choose the caption under it. This is one gift you can cherish and pass down to future generations of your family.
Why a Custom Picture Frame is a Great Choice:
If you're wondering how the finished product will look when you hang it up, you can scan a QR code on Minted.com to help you see what it would look like.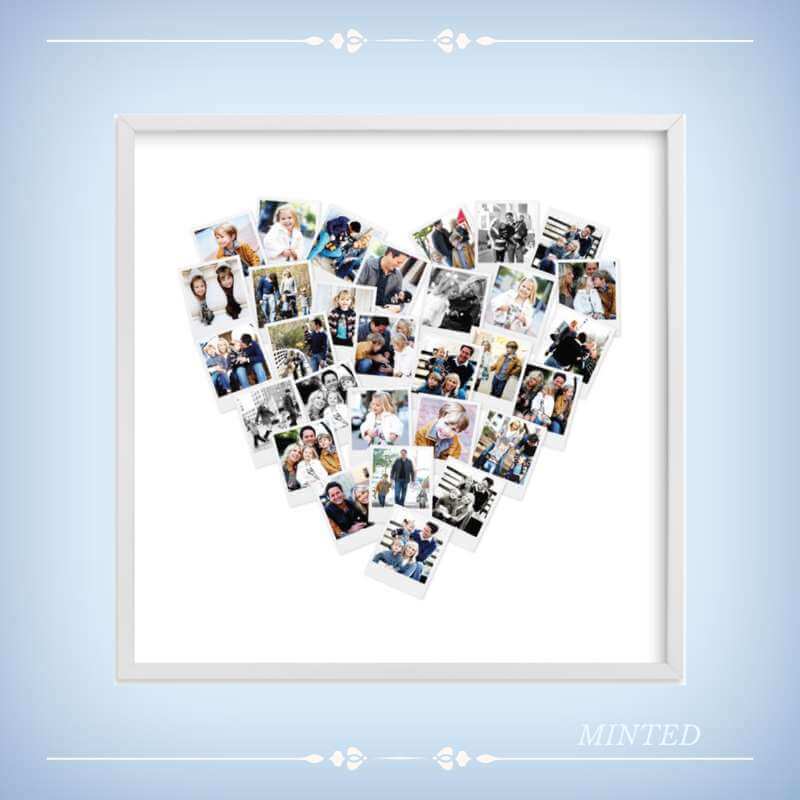 Another way to preserve the photos most precious to you as a couple is to get your partner a heart-shaped photo collage. When 12 photos aren't enough to capture the best moments of your relationship, the heart-shaped photo collage lets you display your top 30.
With those 30 photos arranged in the shape of a heart, your partner's heart will swell every time they look at it.
Why the Heart Shaped Photo Collage is a Great Choice:
Displaying pictures in plain photo frames doesn't do your love justice. But with Minted.com's heart-shaped photo collage, you have a romantic way to put your love on display for family and friends to see.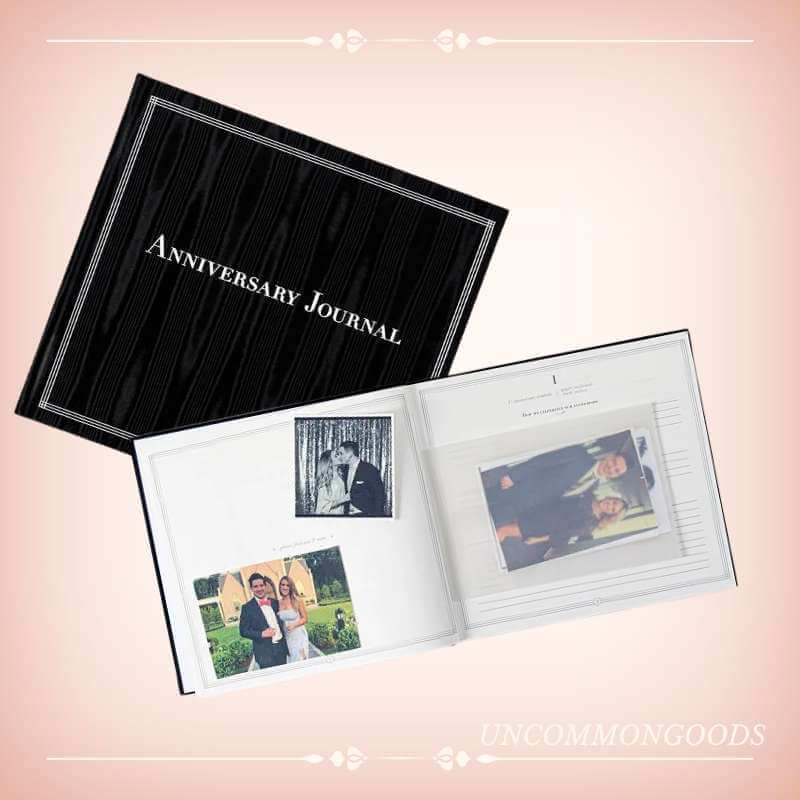 You might find that the perfect one year wedding anniversary gift is an Anniversary Journal from Uncommon Goods. It's got the capacity to hold up to 60 years of memories, including written memories and pictures.
If you're stuck on what to write, the journal includes prompts to help you and your spouse put your memories into words. And when you purchase this journal, you'll get a storage box to preserve it in.
Why an Anniversary Journal is a Great Choice:
If you need a reminder of the traditional gift for each year of your marriage, this anniversary journal conveniently tells you every single gift from year one to year 60.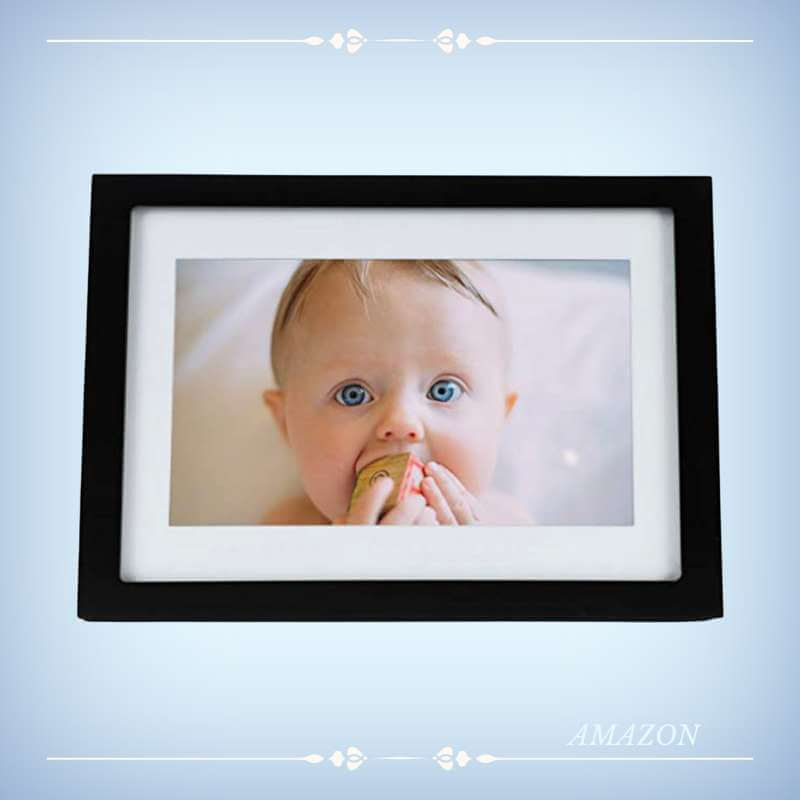 For your techie partner, a digital picture frame makes for an appropriate first anniversary gift. You and your partner can email the pictures you want to appear in the frame. And with a touchscreen, it's easy to scroll through the photos stored in it.
Why the Skylight Frame is a Great Choice:
Skylight is known for its technology-based products, so you know anything you purchase from them will be high quality.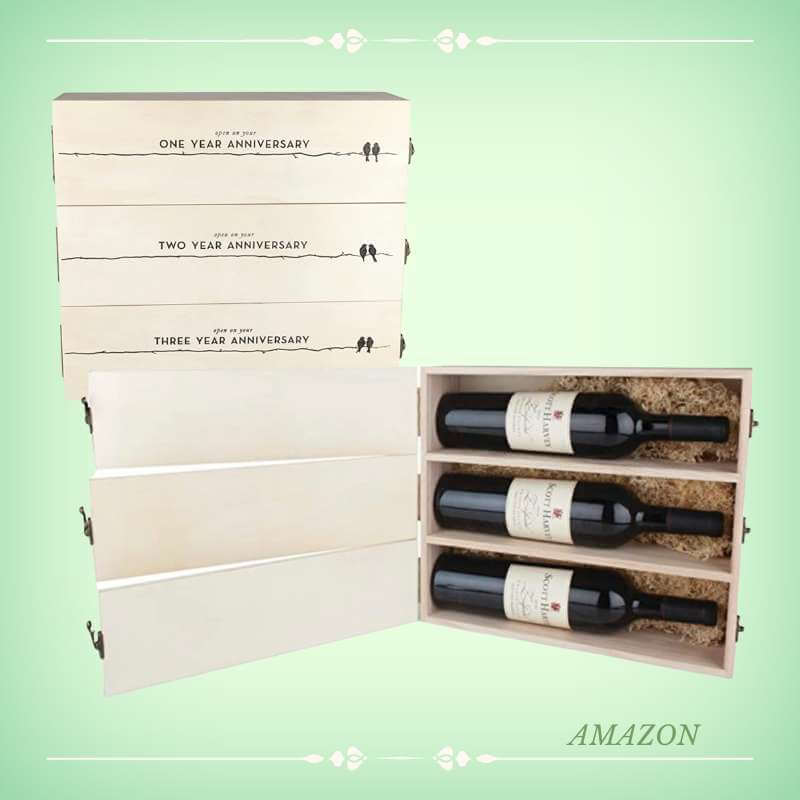 The Wooden Wine Box from Twine is a first wedding anniversary gift that makes a lasting impression. It has compartments to store the bottles of wine you cracked open for your first, second, and third wedding anniversaries. If you and your partner prefer liquor to wine, feel free to use this box to preserve those bottles.
Why the Wooden Wine Box is a Great Choice:
This gift is easy to personalize with your own bottles of wine and the accessories you use with them.
Bottom Line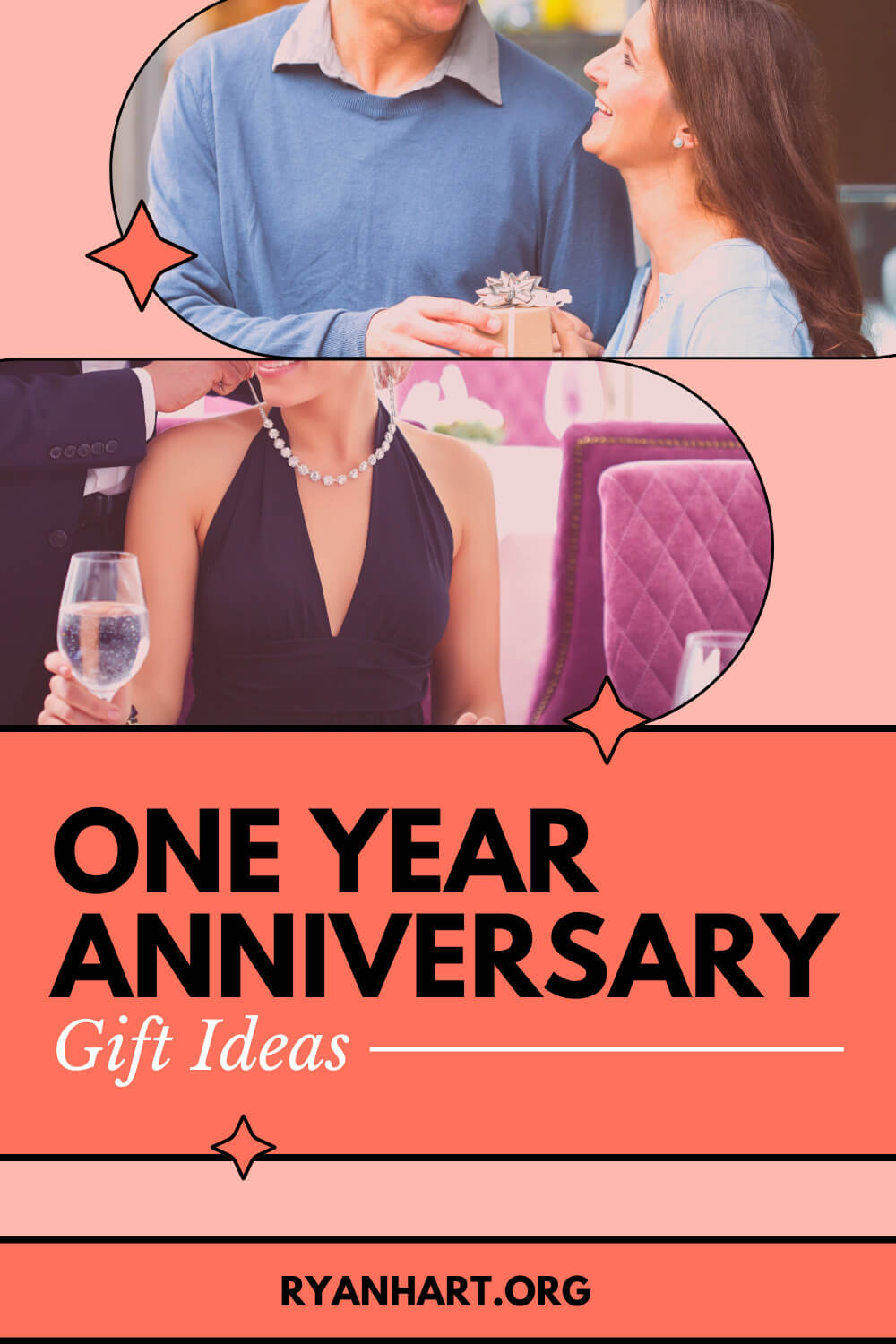 Your one year wedding anniversary is a chance to celebrate your love and commitment, and to show your partner just how much they mean to you.
A thoughtful gift can be anything from a beautiful piece of jewelry to a fun experience that you can share together. The key is to put some time and effort into finding a gift that truly reflects your partner's personality and interests.
Remember, the first year of marriage is a special milestone, and it deserves to be celebrated in style! So, get your creative juices flowing, think outside the box, and give your partner a gift that they will cherish for years to come.