Giving bridesmaid gifts is the perfect way to show your bridal party just how much you appreciate them. With that said, it isn't always easy to find gifts that feel special.
If you're looking for bridesmaid gift ideas, these ten unique gifts will give you plenty of inspiration. Any bridesmaid would be thrilled to open one of the gifts on this list!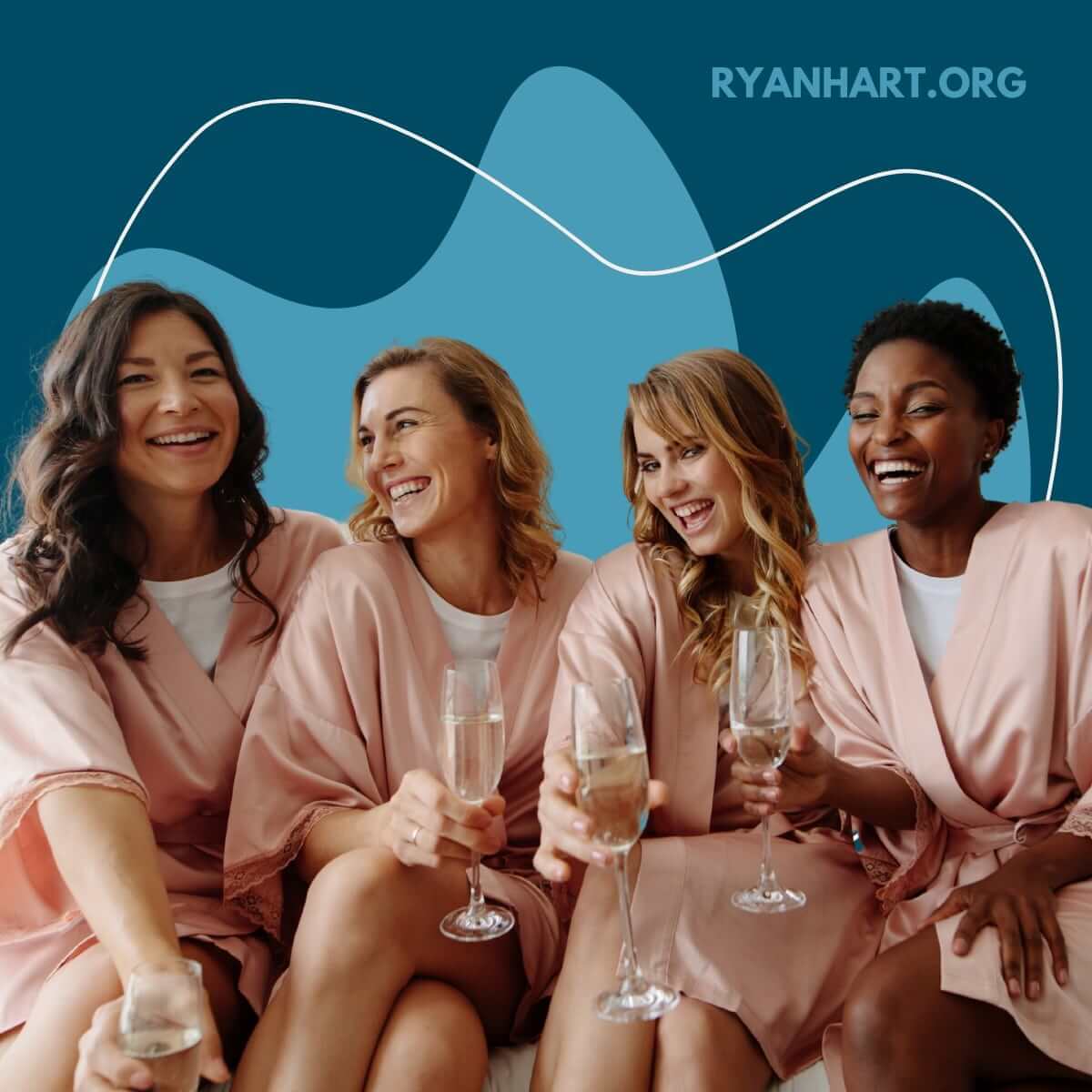 What are the Best Bridal Party Gifts?
The best bridesmaid gifts are items your bridal party will be able to use and enjoy long after your wedding is over. Below, you'll find plenty of interesting gift ideas for your bridal party.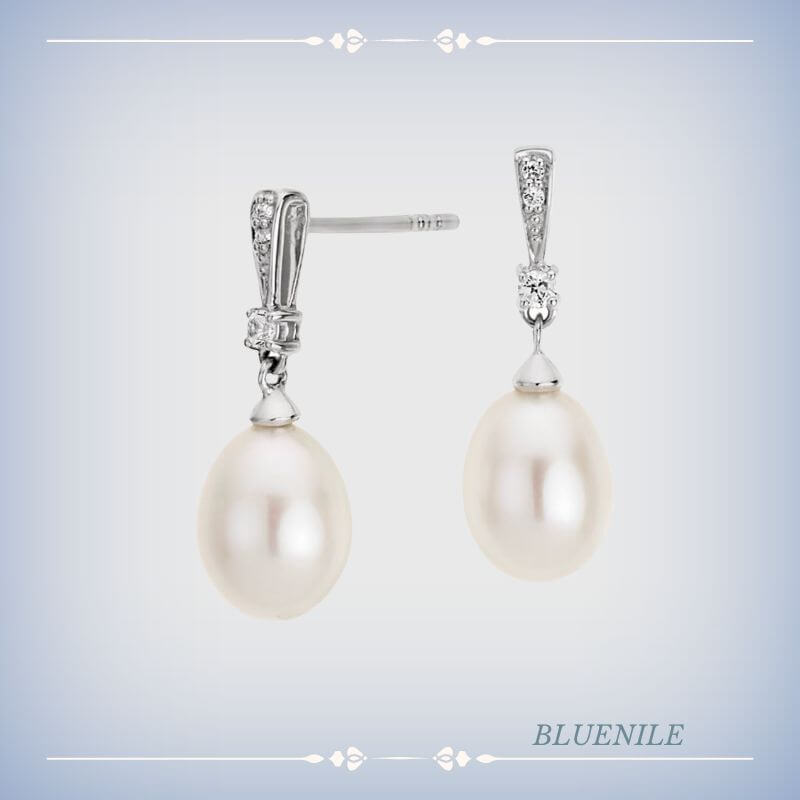 While these elegant pearl drop earrings will look beautiful with almost any bridesmaid dress, they're versatile enough to wear after the wedding is over. These earrings have a timeless style that makes them suitable for all kinds of occasions.
Along with freshwater cultured pearls, these earrings feature sparkling white topaz gemstones. The earrings are set in sterling silver and will pair perfectly with any silver or white gold jewelry. This is something that your bridesmaids will be able to use and enjoy for years to come.
If you'd like your bridesmaids to wear matching jewelry on your wedding day, a classic pair of earrings like these would be a wonderful bridal party gift.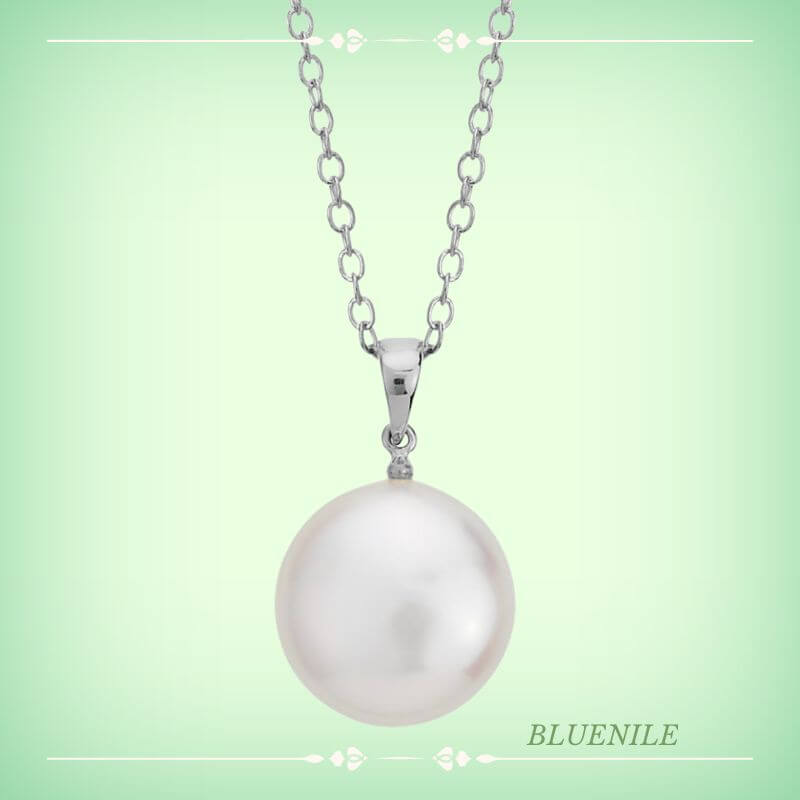 This elegant chain necklace features a stunning coin-shaped pearl pendant! It's the perfect complement to the earrings listed above, but this necklace will also look lovely when it's worn on its own.
The necklace has an 18-inch sterling silver chain with a lobster claw clasp. A necklace of this length will look lovely when worn with dresses with higher or lower necklines. Best of all, the necklace is simple enough to be worn with casual outfits as well.
Not every bridesmaid has a lot of occasions to dress up. So if you want to give your bridal party a wedding-appropriate necklace that can be worn with everyday clothing, take a look at this necklace.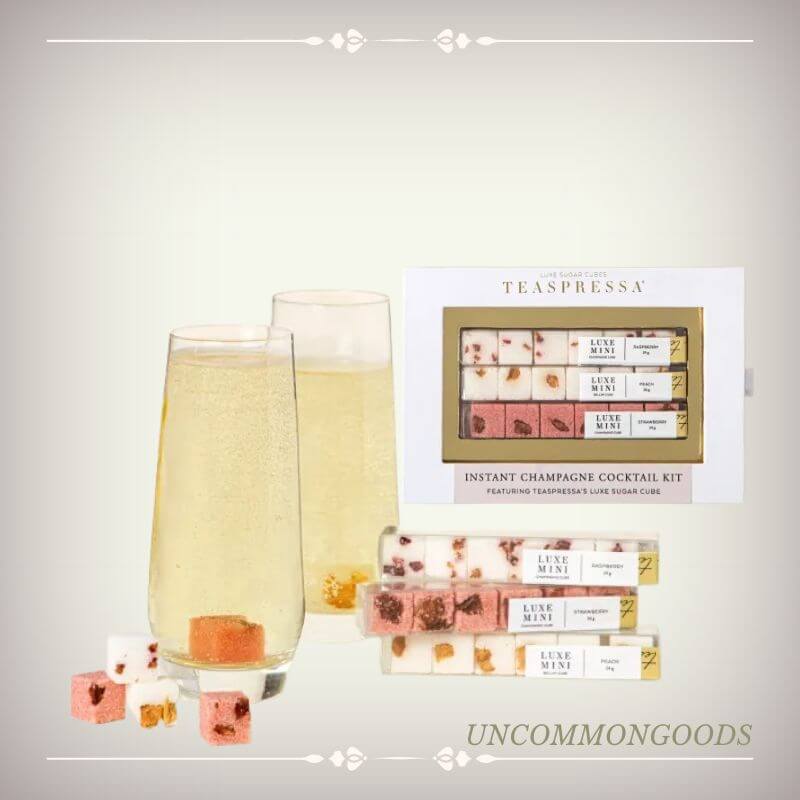 It can be fun to treat your bridesmaids to something special when you ask them to be a part of your bridal party. These sugar cubes are a fun and inexpensive option if you need ideas for bridesmaid proposal gifts.
When you drop one of these cubes into a glass of champagne, the drink will instantly transform into a Bellini cocktail or a mimosa! With a gift like this, you and your bridesmaids will have plenty of reasons to celebrate.
Any bride who wants to give her bridesmaids a gift they can enjoy right away will love these cute cocktail kits.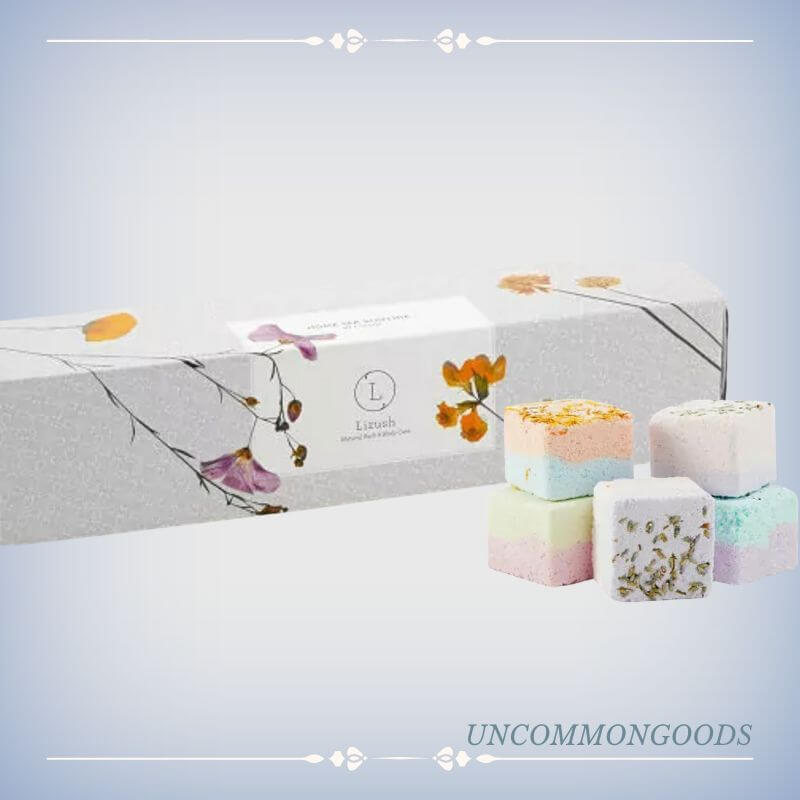 Keeping up with bridesmaid duties can be stressful, so you may want to give your bridal party an excuse to relax. Instead of treating them to bath bombs, why not try these fun shower cubes? When you place one of these cubes in a steamy shower, it slowly dissolves, filling the shower with a relaxing scent.
The cubes are available in sets of 5 and 12. No matter what size you choose, each set includes several soothing scents, like lavender and lemongrass!
These shower cubes are a fun and affordable way to pamper your bridesmaids and let them know you care.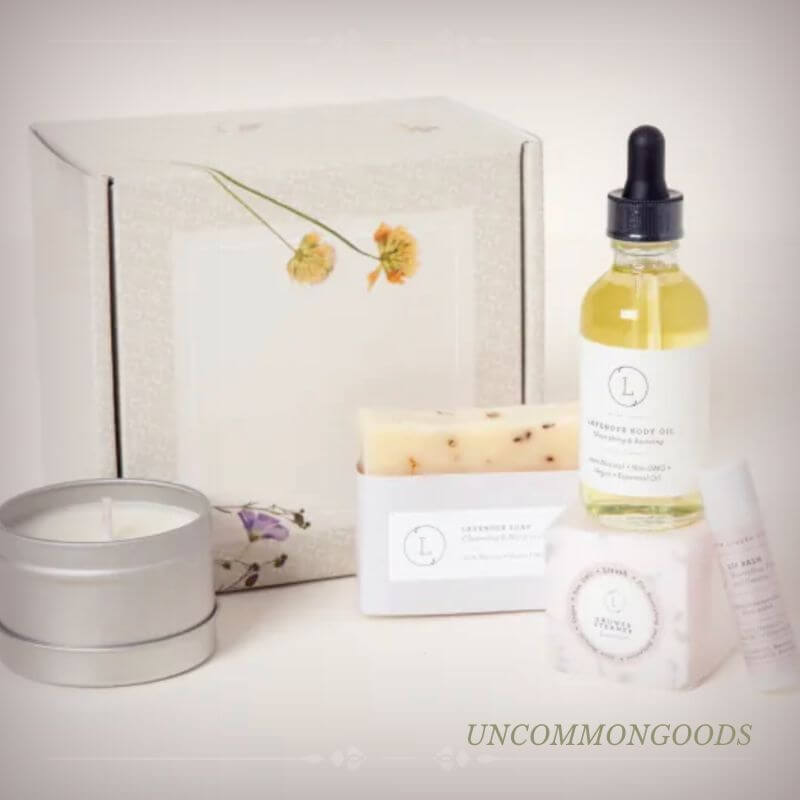 These beautifully packaged gift sets include everything your bridesmaids need to pamper themselves. These kits are filled with relaxing and rejuvenating items, from body oil to candles to lip balm.
These sets include various options, but they're also available in two scents, allowing you to choose a fragrance you know your bridal party will love. The lavender scent is very relaxing, while the citrus scent is energizing!
It's okay if you don't have time for a spa trip with your bridal party. These kits will bring the spa to them!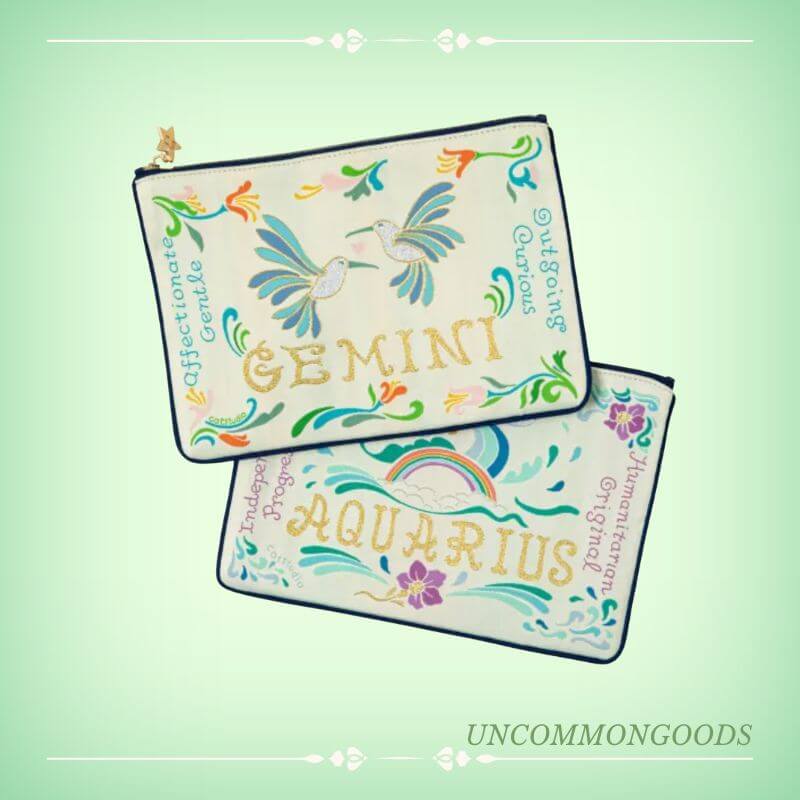 Some of the best bridal party gifts have a personal touch! These beautiful zipper pouches include designs inspired by the zodiac. Whether your bridesmaid is a Virgo or a Taurus, she'll be thrilled to be gifted one of these bags.
Each of the bags is beautifully embroidered with brightly-colored threads. You can give each of your bridesmaids a gift that matches her star sign, and you can even fill the bags with other presents that you know they'll appreciate.
If you'd like to give your bridesmaids a variety of gifts, these astrology pouches are the perfect way to store those presents.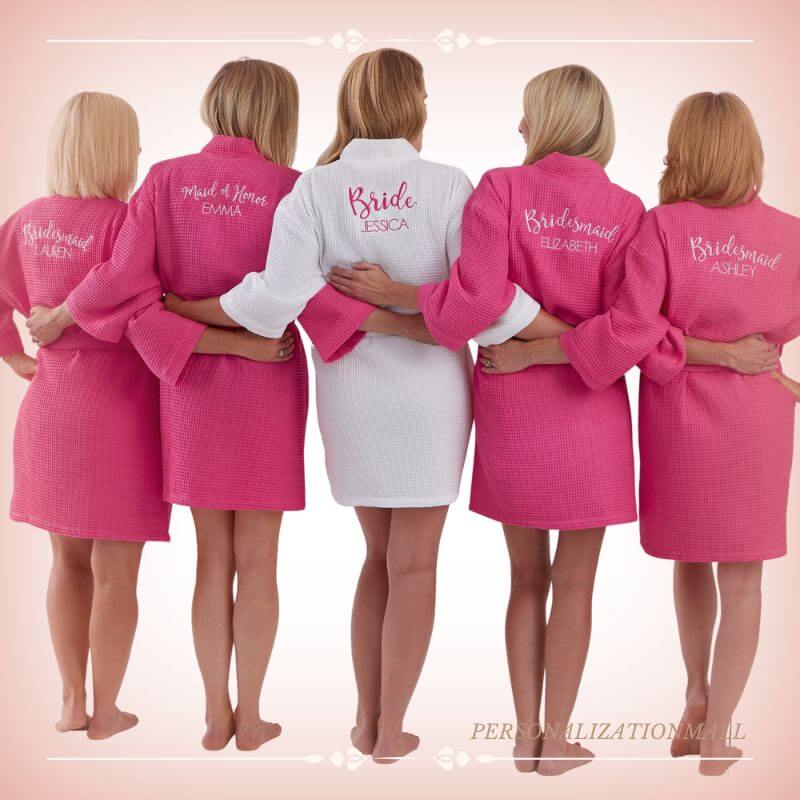 Your wedding is one of the most important days of your life, but getting ready to walk down the aisle can be nerve-wracking. You can soothe your nerves and bond with your bridesmaids by getting ready together! These waffle weave robes are the perfect thing to wear while you get
your hair and makeup done.
These robes are machine washable and are available in a variety of colors. Every robe can be personalized with the person's title and name!
These robes are picture-perfect if you want to pose for some fun photos along with your bridal party!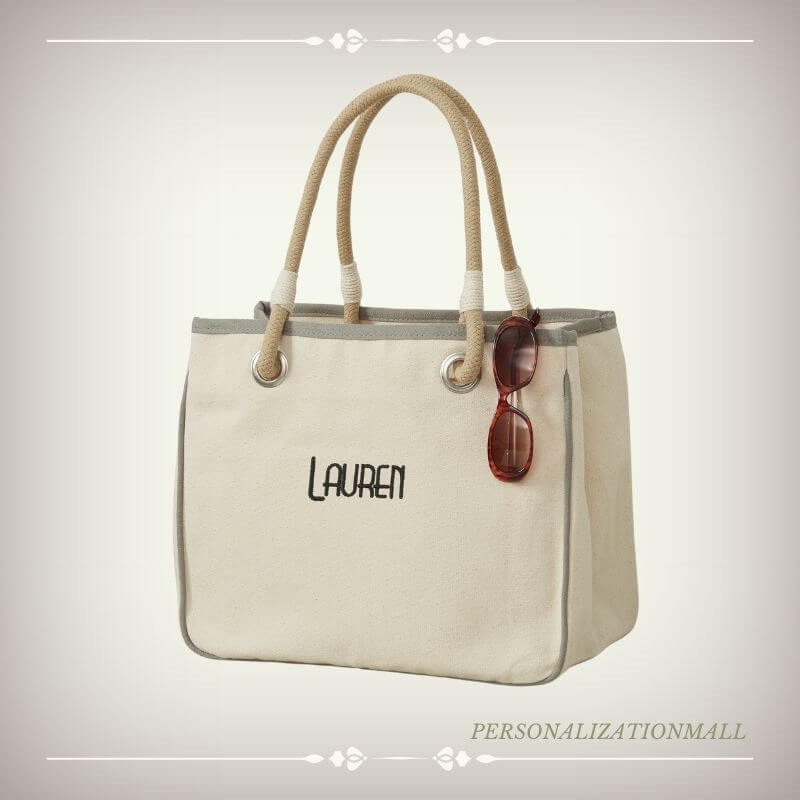 Tote bags are sturdy, durable, and can carry all kinds of items, making them a practical and versatile gift. These bags are made from heavy-duty canvas and have distinctive rope handles.
Each bag can be personalized in a variety of ways. For example, bags can be embroidered with a bridesmaid's name or initials in your chosen thread color. You can also choose from various trim colors, including pink, navy, and gray.
These personalized bags make a fantastic present on their own, but you can also fill them with other gifts that your bridesmaids will love!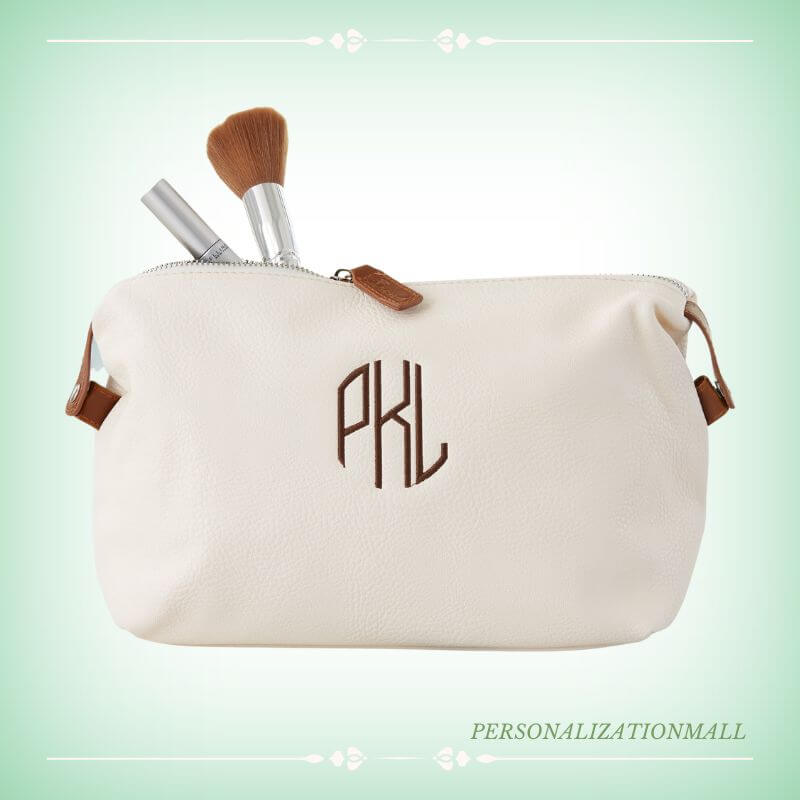 It can be challenging to find a place for your cosmetics when you're traveling. These sturdy faux leather cosmetic bags can hold a variety of items and are the ideal size for traveling!
The bags are available in white and rose gold and can be embroidered with the name or initials of each bridesmaid. Every bag has an interior pocket, snap closures and can be wiped clean. Your bridesmaids will be able to use these bags again and again.
Personalized travel bags make an especially great bridal party gift if you're planning a destination wedding!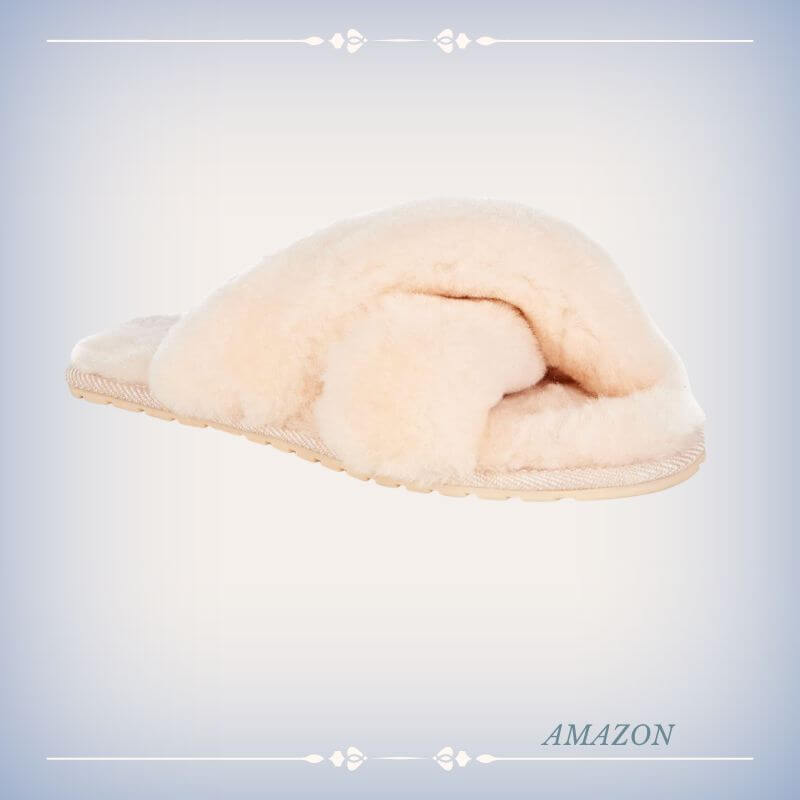 There's nothing like sliding your feet into a plush pair of slippers! So if you've been searching for unique bridesmaid gifts that will get a lot of use, you'll want to look at these ultra-soft sheepskin slippers.
The slippers are made from Australian sheepskin and have a sturdy rubber sole, allowing them to be worn indoors and outdoors! They're available in a wide assortment of colors, including baby blue, black, and a beautiful shade of blush pink.
While your bridal party will love these slippers, this is a gift you may want to treat yourself to as well!
Bottom Line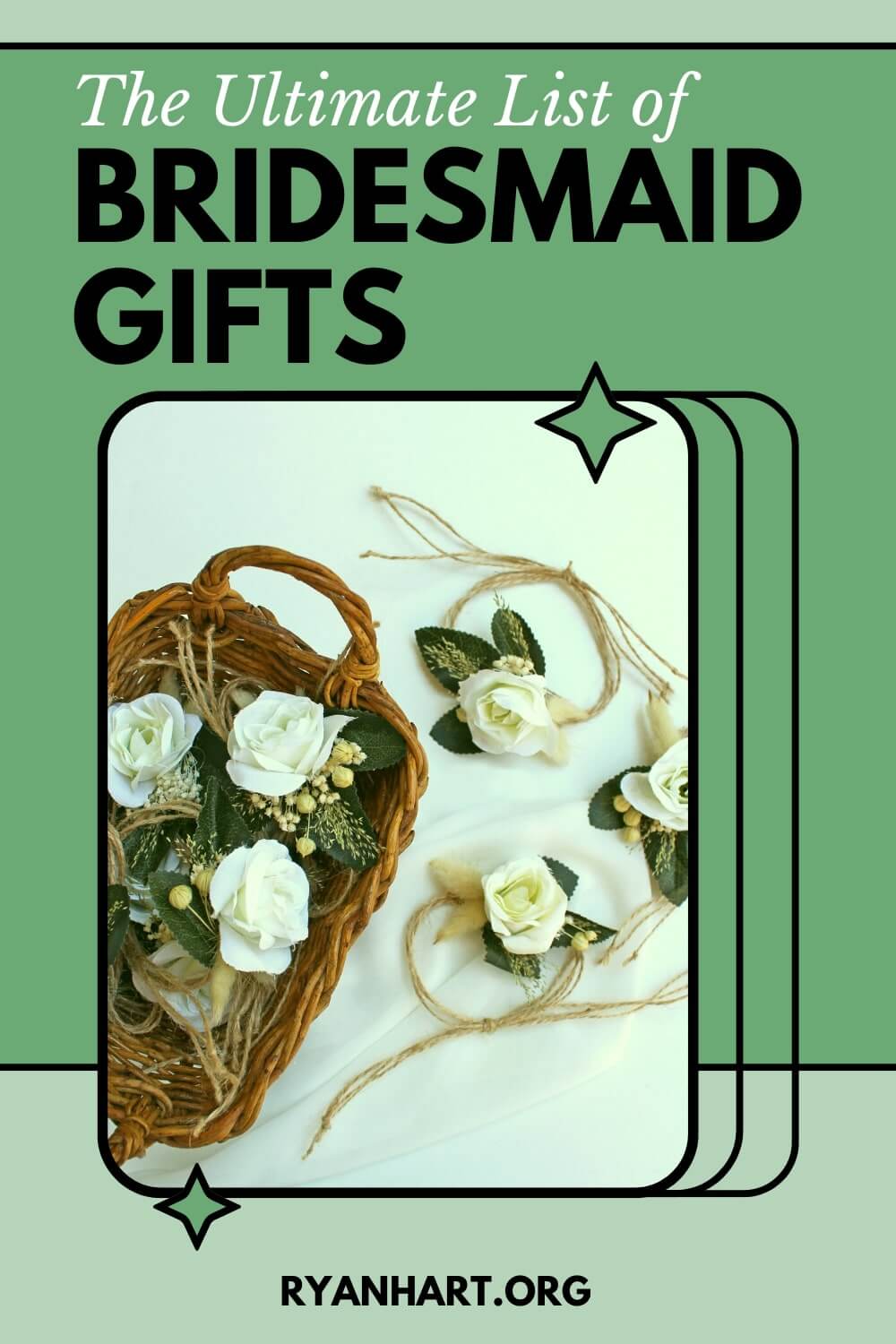 Bridesmaids are your closest friends and family who have agreed to stand by you on your wedding day. They will help you with everything from planning the wedding to getting ready on the big day. It is important to show your appreciation for their support by giving them a thoughtful gift.
When choosing a bridesmaid gift, it is important to consider your bridesmaids' individual interests. Some popular bridesmaid gifts include jewelry, robes, and personalized gifts.
You may also want to consider giving your bridesmaids an experience, such as a spa day or a weekend getaway.
If you are ordering bridesmaid gifts online, there are a few things you should keep in mind:
First, make sure to order from a reputable website that offers a money-back guarantee.
Second, read the reviews of the product before you buy it. This will help you avoid any surprises.
Finally, make sure to order the gifts well in advance of the wedding so that they arrive on time.
Here are some specific things to consider when choosing bridesmaid gifts:
The bridesmaid's personality: What are her interests? What does she like to do in her free time?
The bridesmaid's style: What kind of clothes does she wear? What kind of jewelry does she like?
Your budget: How much money are you willing to spend on a gift?
No matter what you choose, your bridesmaids are sure to appreciate the thoughtfulness of your gift.