Dressing for a beach wedding can be tricky. While it's not the place for an evening gown, beach wear isn't an appropriate choice either. That means you need to find the ideal beach wedding guest dress.
Finding the right outif for such an occasion is easier if you know who to shop with. Some of the top retailers are the place to go to make what could be a difficult process not only easy but fun.
What to Wear to a Beach Wedding?
Check out the following retailers to find a beach wedding guest dress you'll love. These are the best choices the fashion industry has to offer.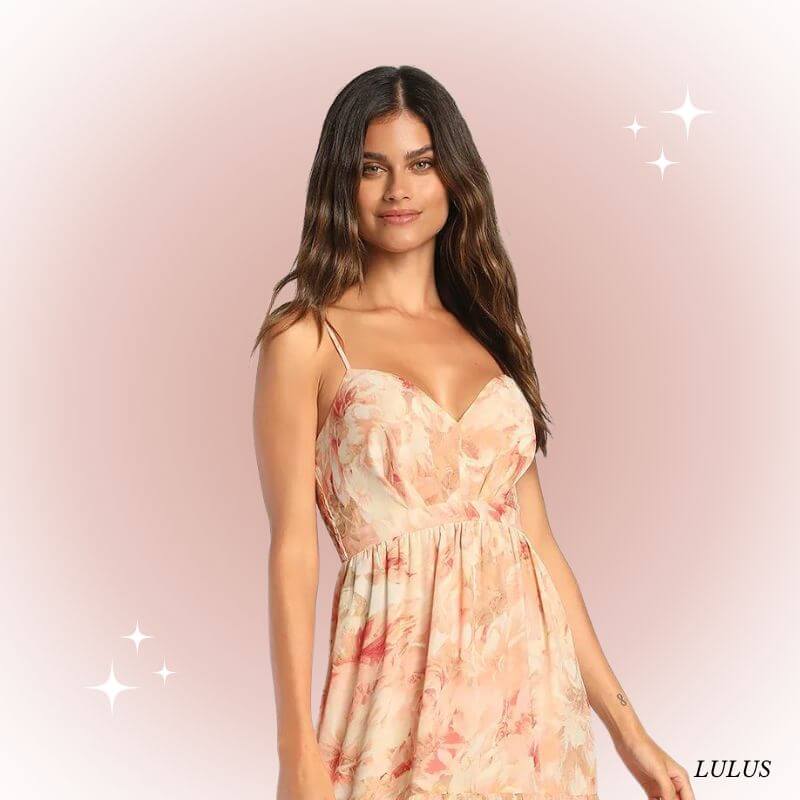 Lulus line of casual but pretty dresses is every woman's dream. You don't have to root through racks of dresses to find one that will make you feel relaxed and beautiful.
This retailer carries styles that look good on any woman. You'll find that their dresses are easy to wash and designed to last for years.
When it comes to the Peach Floral Print Tiered Maxi Dress, you'll feel like a princess when you put it on. Its lightweight materials make it perfect for a beach wedding. The adjustable straps make it easy to fit the dress to your body, so you'll be comfortable the whole time no matter how long the day is.
Even if you're not the type to wear dresses, Lulus will have something you enjoy putting on. They are excellent at combining casual with stylish so that you can look great at a beach wedding without any discomfort.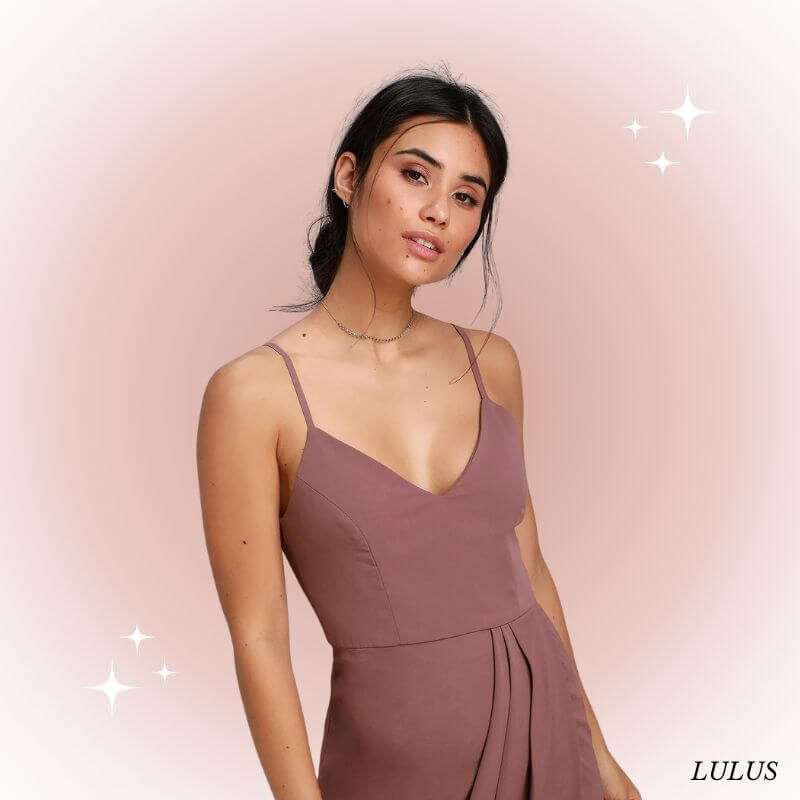 Some beach weddings are a little more formal than others. When you need a dress that isn't too casual or too formal, you'll want to try on the Reinette Mauve Purple Midi Dress. Its sleek look makes it elegant enough for a wedding but comfortable to wear on the beach.
Just be aware that the back of the dress is longer than the front, so the way you carry yourself when you're wearing it is important.
Because the dress is so sleek, the fabric is not stretchy. For this reason, it's crucial to make sure you purchase the dress in the correct size. But the good news is that Lulus carries dresses ranging from extra small to 3X.
The selection of dresses appropriate for a beach wedding is vast at Lulus. They know what it's like to be a busy woman with a limited budget for dress shopping. So if you find the perfect one, but it's a little out of your reach, you can arrange to pay the dress off in installments.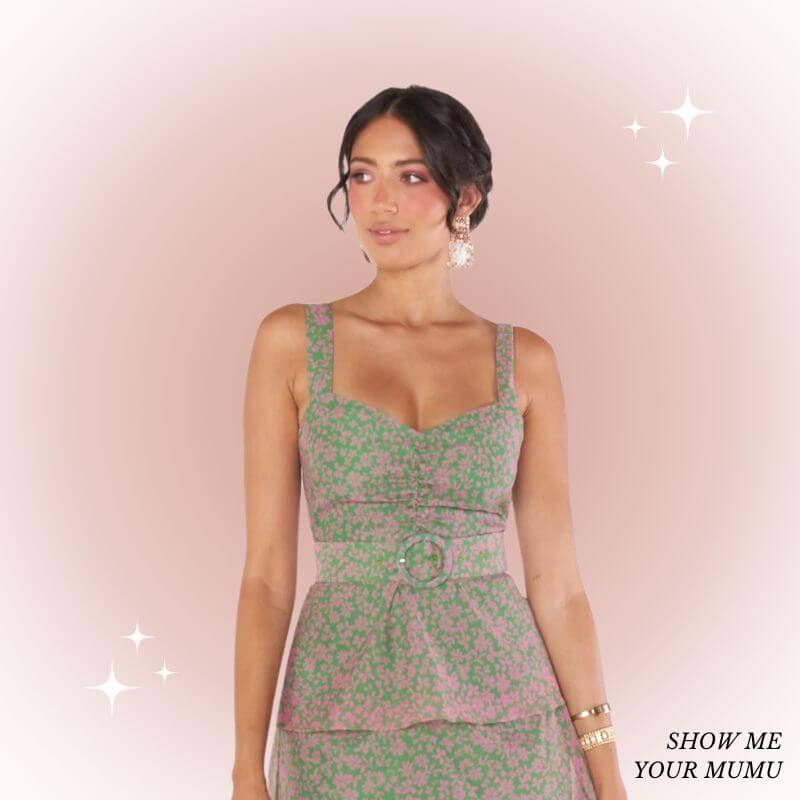 Mumu weddings is in the business of catering to every woman. Their Cosmopolitan Midi Dress is somewhat conservative but still stylish. Its adjustable belt means that you can indulge in wedding goodies and still be comfortable in your dress from the beginning of the day all the way up to the end of it.
This midi dress comes in dark green with pink trim or a more conservative white organza. Either way, you'll look and feel your best when you purchase this dress to wear to a beach wedding.
While the dress you choose for a beach wedding is important, so are the accessories to go with it. Mumu Weddings is excellent at recommending complementary bags, shoes, and jewelry.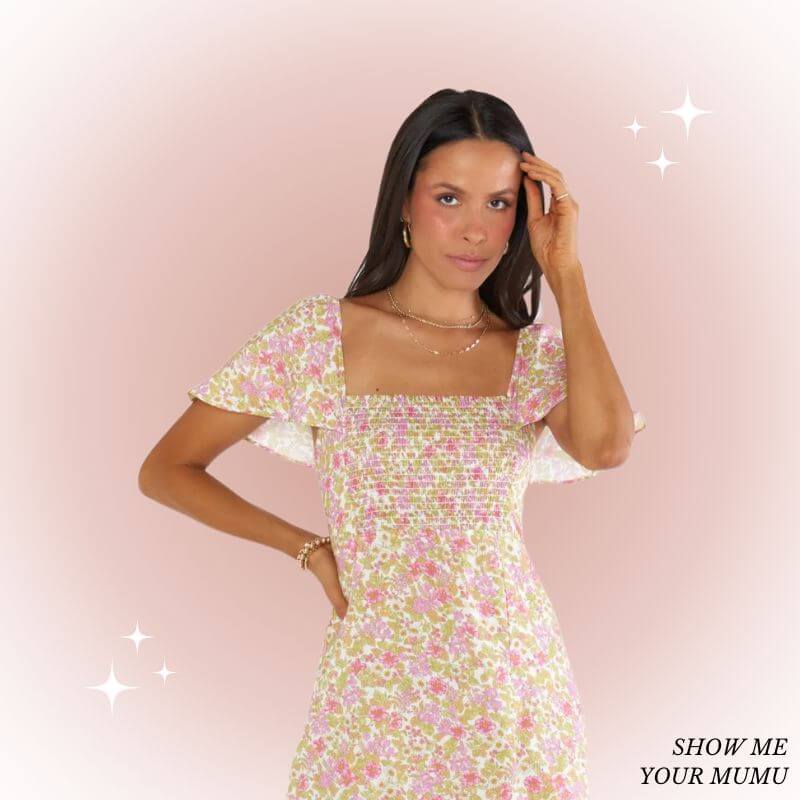 The Brenda Midi Dress is not only soft and adaptable to a woman's body, its floral pattern pairs perfectly with a beach wedding. The square backline and slit down the side mean that it's comfortable to wear all day.
Being 100% cotton, this dress is perfect for a warm summer's day, so you can get many more uses out of it than simply wearing it to a wedding. When it comes to dresses for a beach wedding, this is one of the best.
Shopping for dresses to wear to a beach wedding doesn't have to be limited, even though you're doing it online.
Mumu Weddings provides you with pictures of dresses from every possible angle. With a model wearing the dress, it's easy to see where it falls, so you get a better idea of what it will look like on you.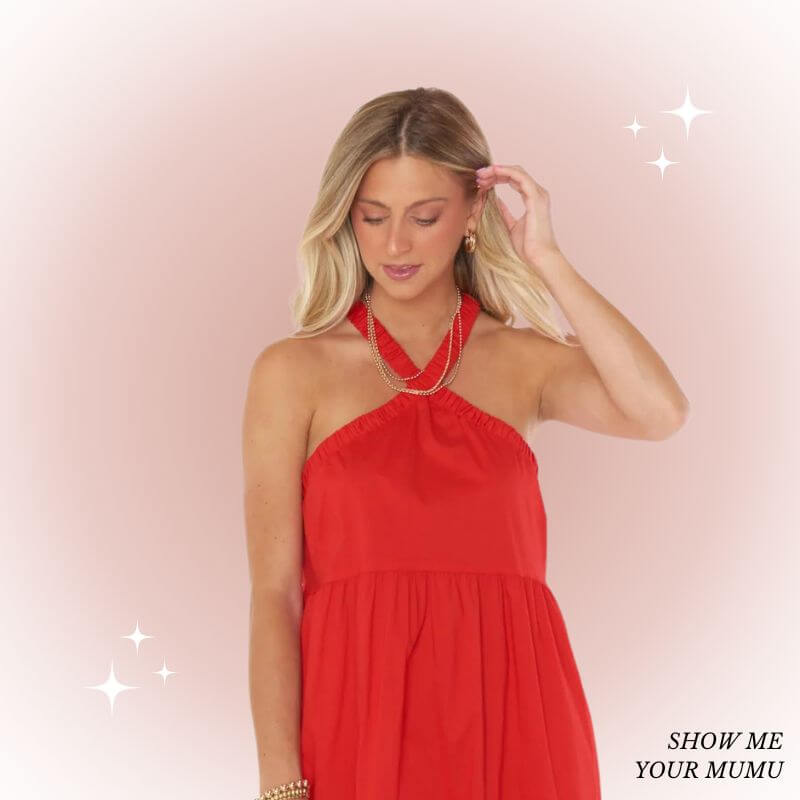 For a classic beach wedding style, Mumu Weddings offers a Hallie Halter Dress for women who aren't afraid to be bold. The dress comes in a bright cherry red or a more muted spring green. Its smocked straps and high neckline mean that you'll be protected from the sun.
And unlike most other tropical guest wedding dresses, this one is designed to have discreet pockets. This is the perfect alternative to carrying a bag with you.
Mumu Weddings has a lot of dresses to choose from. If you want to get some feedback from other Mumu Weddings shoppers, search for a dress based on criteria that include body type, dress and bust size, and height.
Once your search is completed, you'll see reviews from shoppers who have bought the dresses that match your search criteria.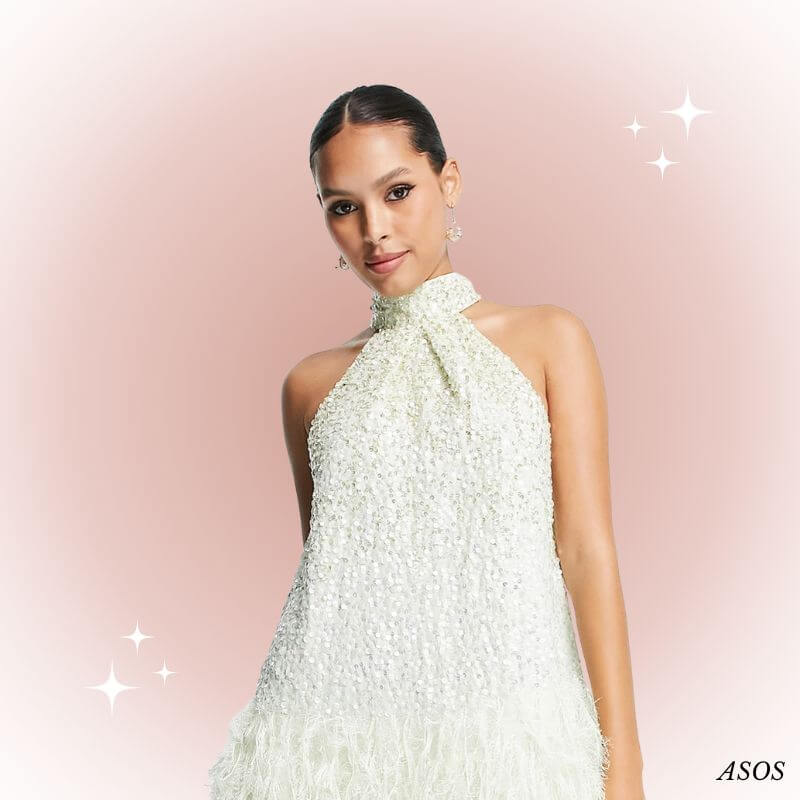 Not all beach wedding dresses are floral and roomy. The Sequin Halter Mini Dress is a bold choice. However, unlike most other dresses to wear to a beach wedding, this one can only be washed by hand. If you don't mind doing the extra work, this makes for a memorable beach wedding guest dress.
Buying a dress online can make it challenging to figure out the best size for your body. However, if you need help determining the proper size, the Asos website recommends dresses based on your height and weight.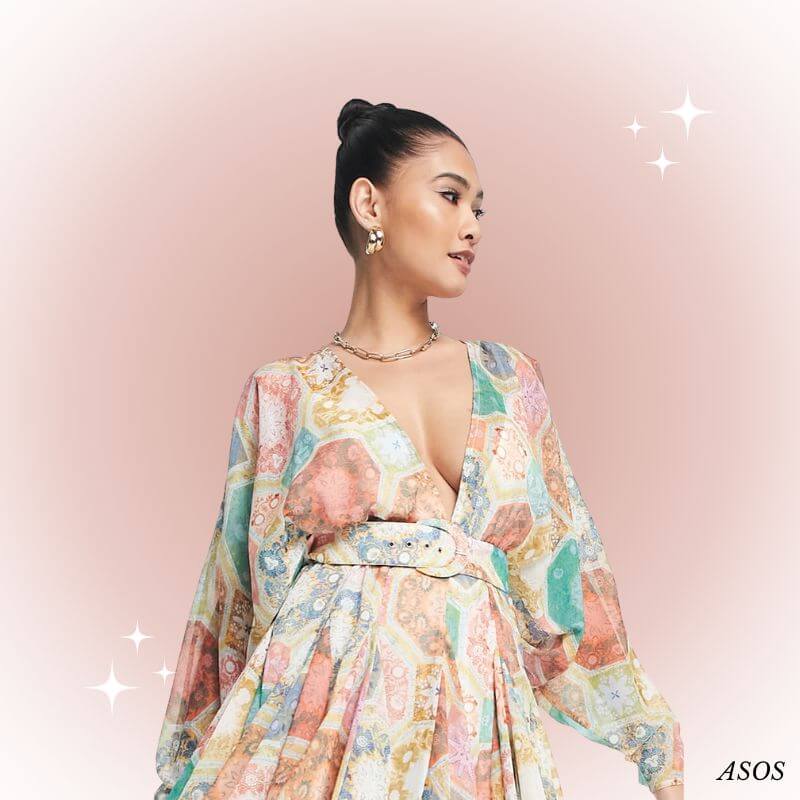 If a short, lightweight dress is what you're looking for, the Soft Mini Dress is a popular choice. Its plunging neckline makes it comfortable for women who have a larger bust. And its lightweight fabric means that you can wear it all day long and still be cool and comfortable.
In addition to showing you multiple photos of a model wearing each dress, Asos also includes a short video to see how easily the models move around in these dresses. This should help give you a better idea of whether a particular dress is right for you.
Bottom Line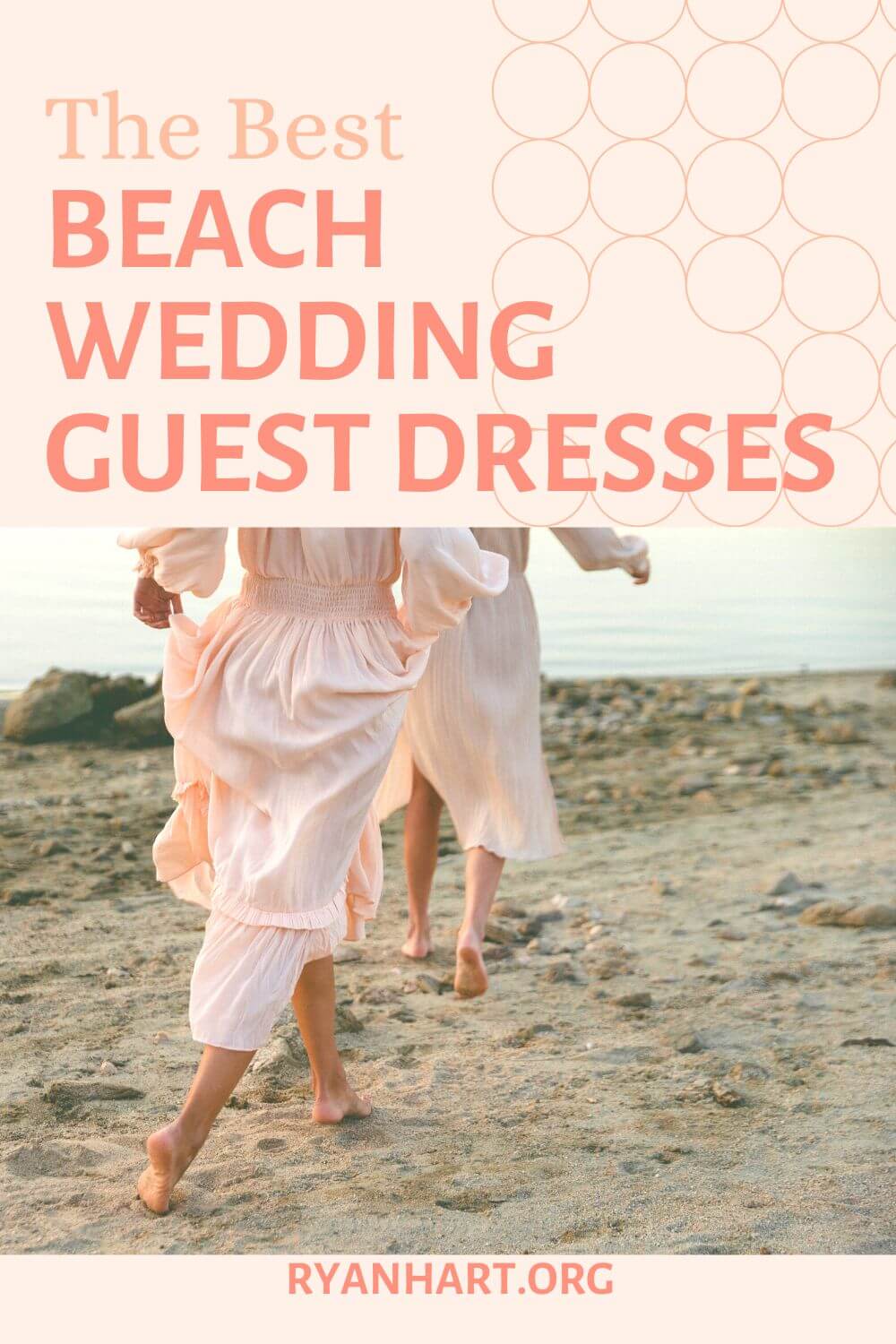 There are plenty of reasons to buy a beach wedding guest dress online. For one, you'll have a much wider selection to choose from than you would if you shopped in brick-and-mortar stores.
You'll also be able to take advantage of lower prices, thanks to the competition among online retailers. Plus, you can enjoy the convenience of having your dress delivered right to your door.
And if you're not sure what style of dress will suit you best, shopping online makes it easy to read customer reviews and get advice from experts.
So if you're looking for the perfect beach wedding guest dress, there's no reason not to shop online.