If you are planning a wedding, you have probably compared every type of wedding stationery available such as acrylic, laser-cut, and vellum in order to make your invitations unique
Vellum is perfect for making your wedding invitations stand out, providing an elegant, unique appearance. If you are comparing wedding invitations, check out our guide on top vellum wedding invites to find the perfect look for you.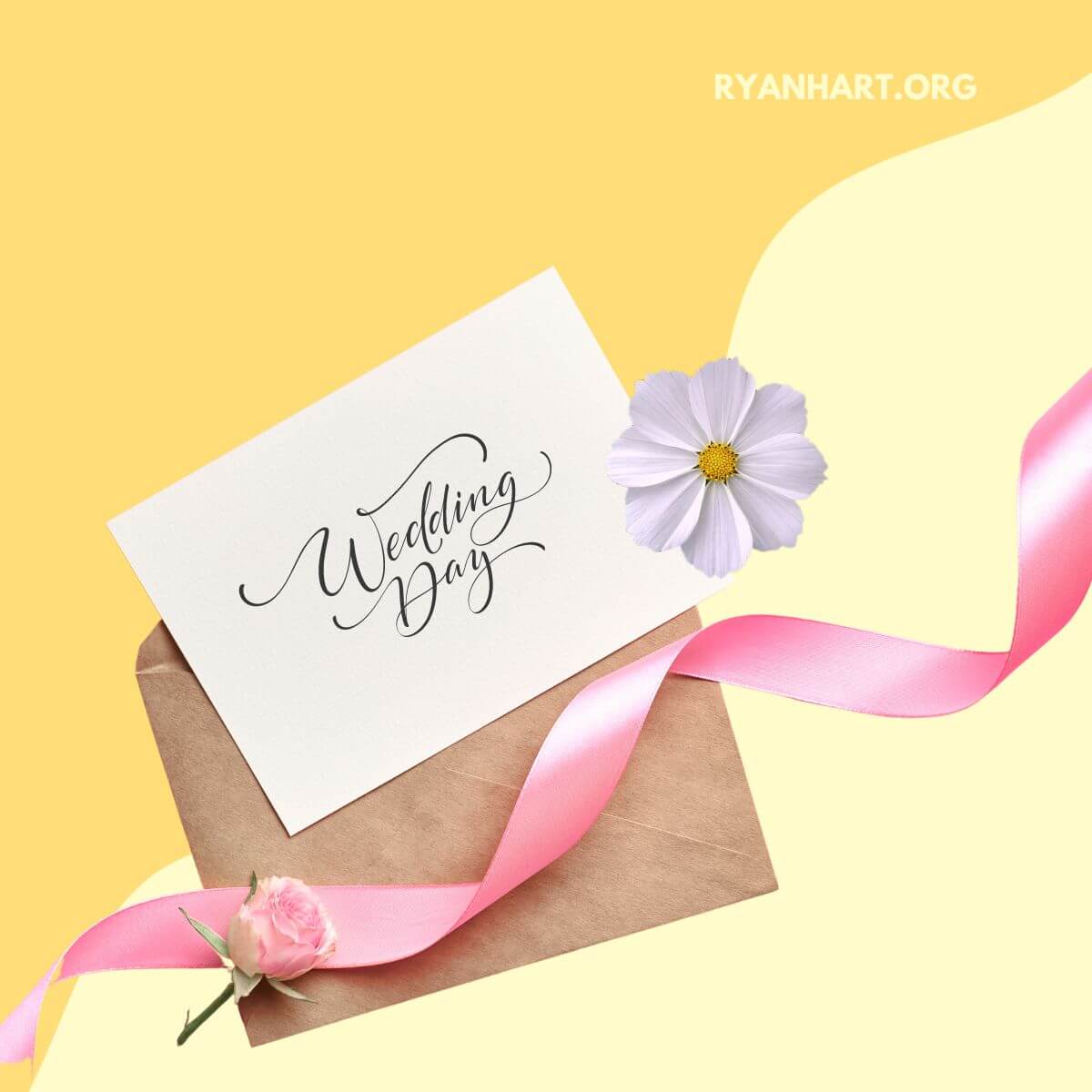 What are the best vellum wedding invitations?
Vellum is a thin paper made from cotton or fiber material. Though it has been used for centuries, modern versions are largely decorative. They are a beautiful addition to wedding invitations, as they are translucent. That means they add an element of visual interest that makes them stand out.
Modern technology has also made it possible to print on vellum, using raised typography to make your wedding invitations look utterly elegant. These are some of the best vellum wedding invitations and invitation overlays that you will find from popular wedding stationery websites.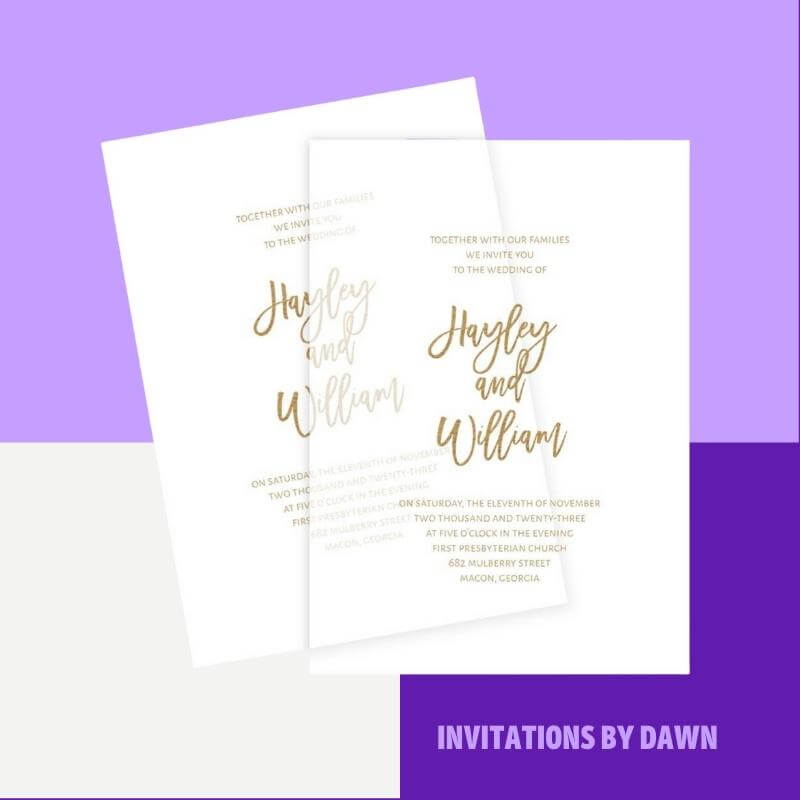 These stunning Allure vellum invitations come from Invitations by Dawn. The delicate, translucent vellum lets light pass through, creating a fascinating visual effect. You may customize the text in any wording you wish.
These invitations are printed with special thermography technology to make beautiful raised lettering. You may personalize the text in different colors and styles to add more visual interest. If you are looking for an invitation that really stands out, these delicate Allure vellum wedding invitations are for you.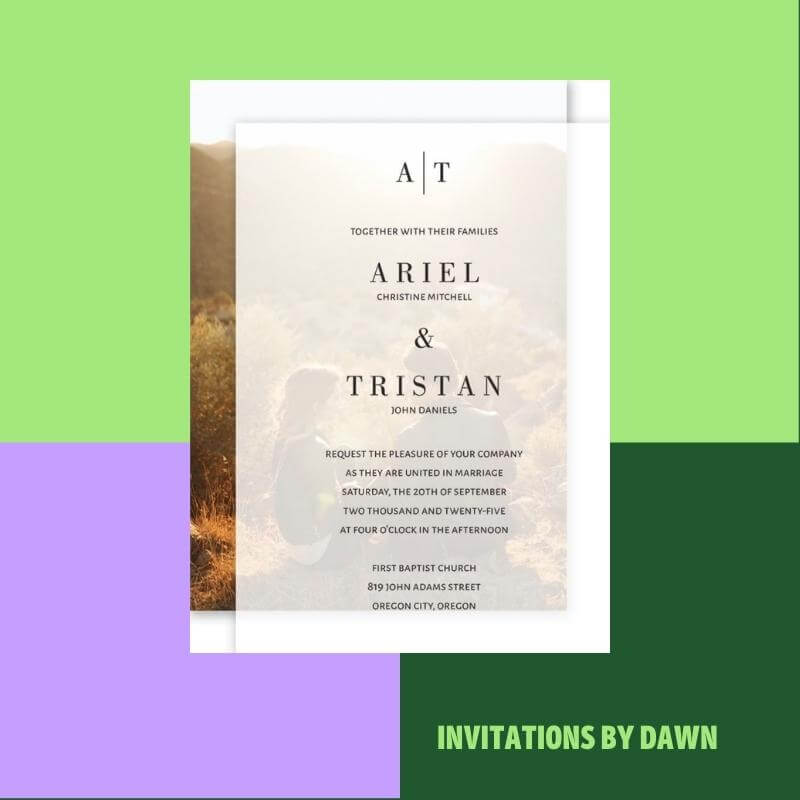 This Sweet Monogram Layered Vellum Invitation uses two types of paper to stunning effect. The top layer is translucent vellum featuring thermography-printed raised text.
The bottom layer is thicker paper with your favorite photo of yourself and your fiance. The result is an elegant and detailed invitation that is both beautiful and personal.
You may personalize the text in gloss typeface to add an extra element of elegance and style. This beautiful vellum invitation suits almost any wedding style or theme!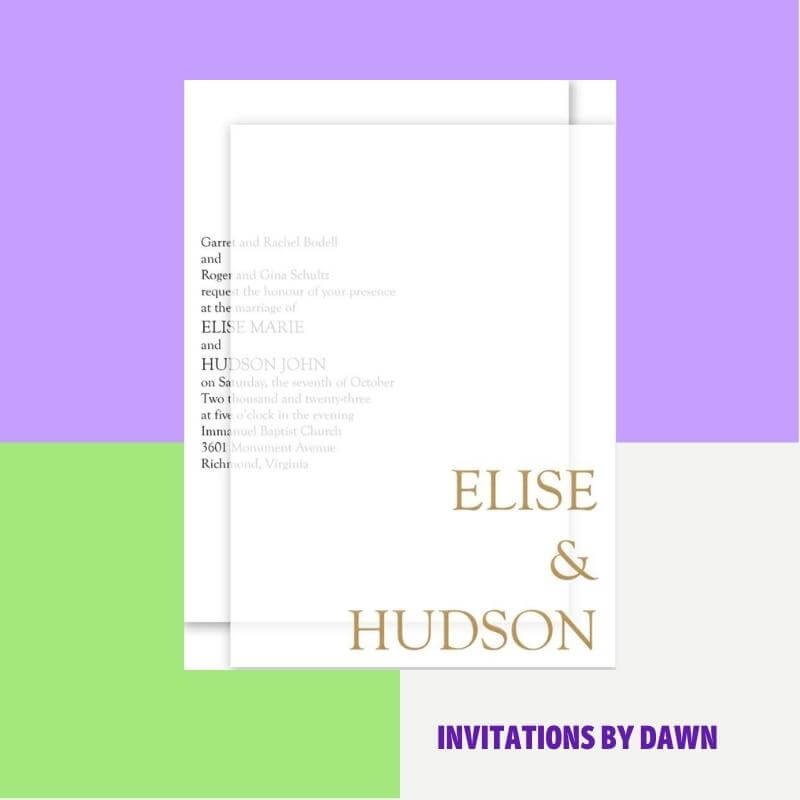 TheDevotion Layered Vellum Wedding Invitation combines a sleek, minimalistic outer layer with a more detailed text layer on the bottom.
The top, translucent vellum layer lets you put your and your fiance's names in the font and color of your choice. On the bottom, the thicker paper provides all the details of your big day.
Each layer features thermography-printed text with attractive raised lettering, which you can personalize with your favorite color and finish. This invitation has a sleek, modern style that will help every wedding feel elegant.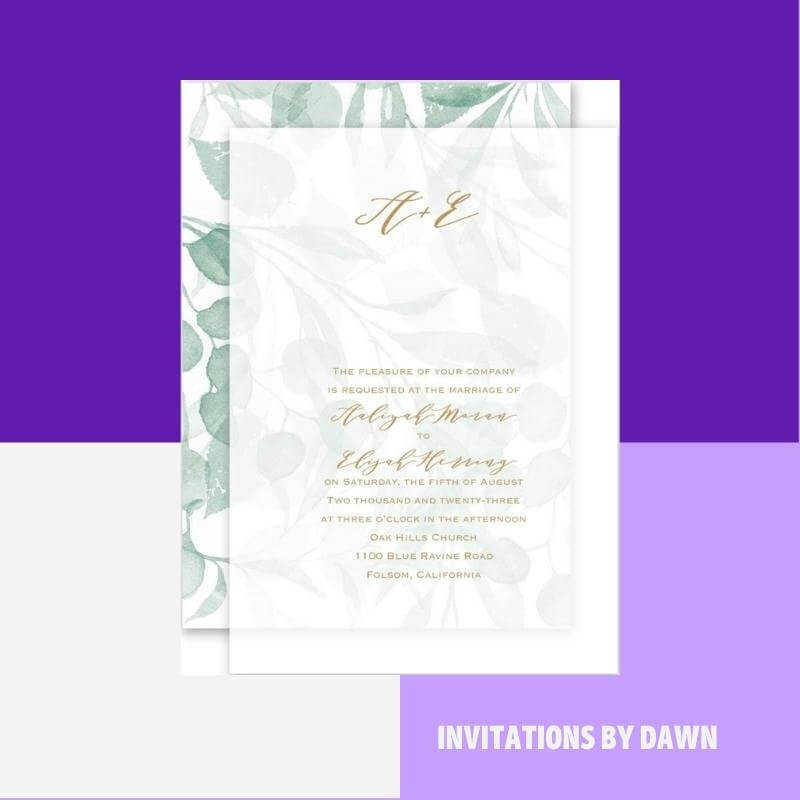 This Verdant Layered Vellum Invitation combines a delicate layer of vellum with an attractive background of greenery. The front layer offers you the space to customize your wedding details in attractive, calligraphy-style thermography print. You may also personalize the color and finish to make it truly unique.
The translucent vellum lets the watercolor background show through, providing a lush effect. This is the perfect choice for a wedding with a floral or natural theme — or, let's face it, any other kind.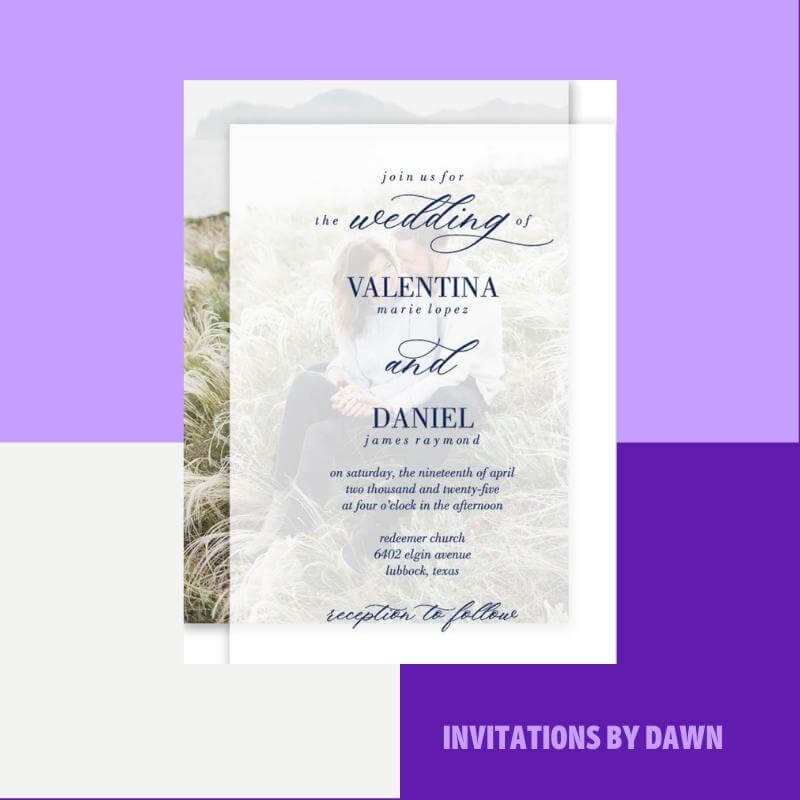 The True Love Layered Vellum Invitation lets you combine your favorite engagement photo with an elegant calligraphed top layer.
The translucent top layer allows the photo on the bottom layer to shine through, making it easy to see both the picture and the text. The raised lettering can be customized in various finishes and textures to stand out and add visual interest.
This elegant invitation looks chic and personal, making it perfect for weddings of all kinds.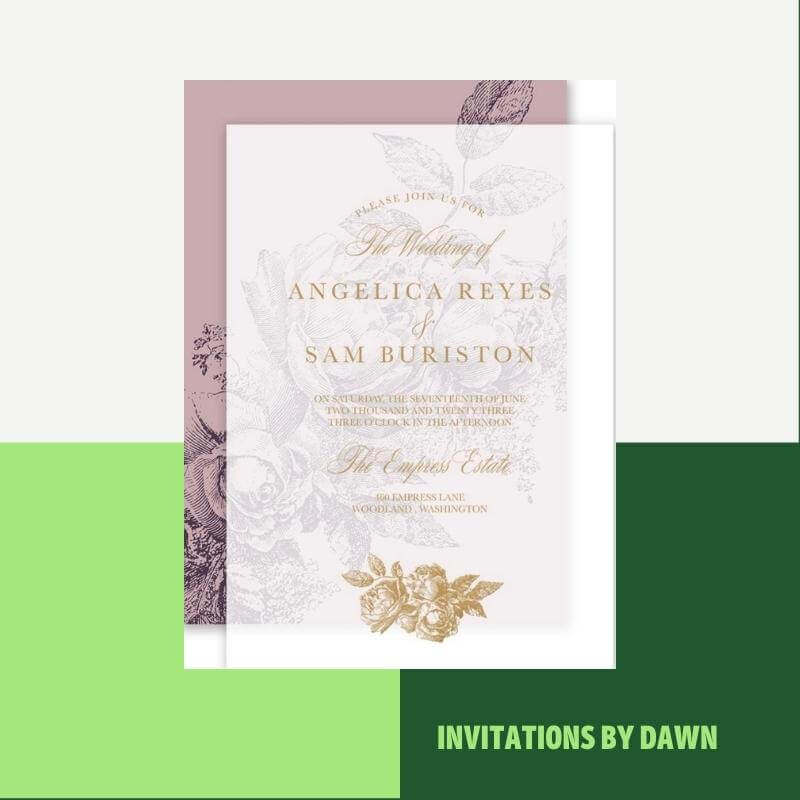 ThisVintage Rose Layered Vellum Invitation is a stunning choice that perfectly combines old-school elegance with modern glamor. The bottom layer features a beautiful floral design in dusty rose, which can be seen through the soft top layer. The top vellum features beautiful calligraphy with your wedding details and a floral accent to tie it all together.
If you love a romantic, old-fashioned look for your wedding, this stunning invitation set will be right up your alley.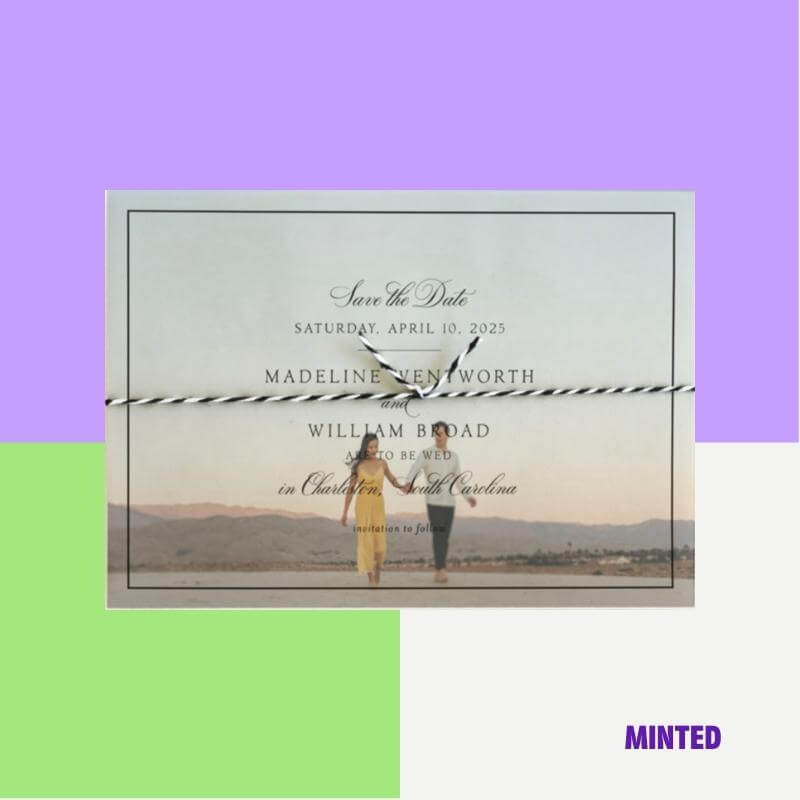 These attractive Wentworth Vellum Overlay wedding invitations from Minted are a unique and eye-catching way to announce your big news. These feature a layer of vellum with all your most important wedding details and your names in beautiful calligraphy.
But what is most interesting about these invitations is that they can be paired with any photo or photo print card. This adds an extra layer of visual interest in a truly eye-catching display. If you love keeping things simple, you will love these Wentworth Vellum Overlay invitations.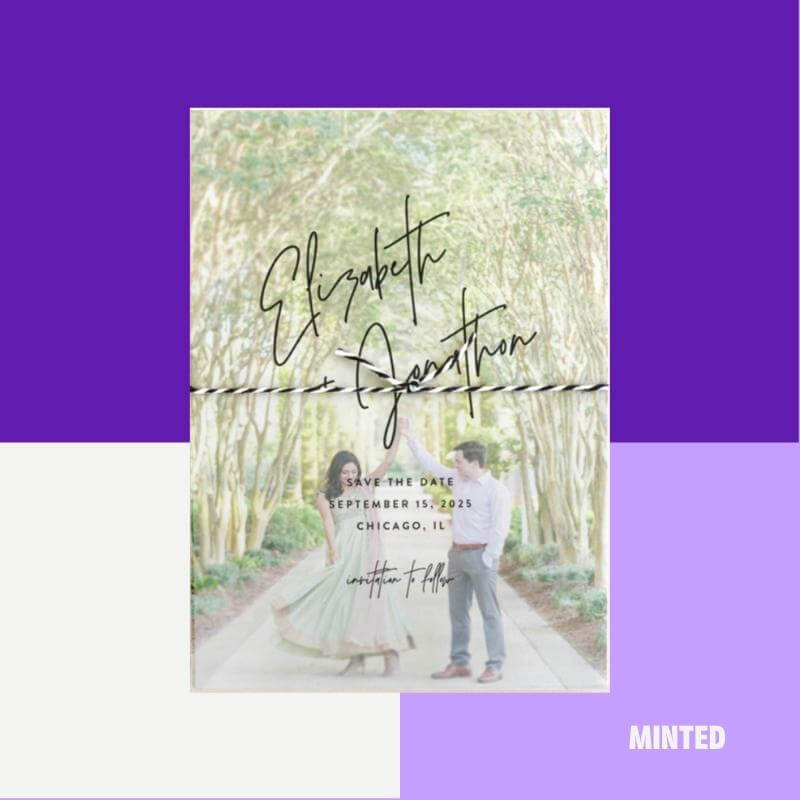 The Marked Vellum Overlay is an elegant but simple overlay that pairs with any printed photo card. Featuring beautiful personalized calligraphy, this invitation keeps things looking clean and sleek.
While most similar products are translucent, this invitation overlay is almost completely clear. It adds only the slightest haze to your photo to create a romantic effect. If your wedding style is clean and stylish, this Marked Vellum Overlay is the perfect way to make it totally your own.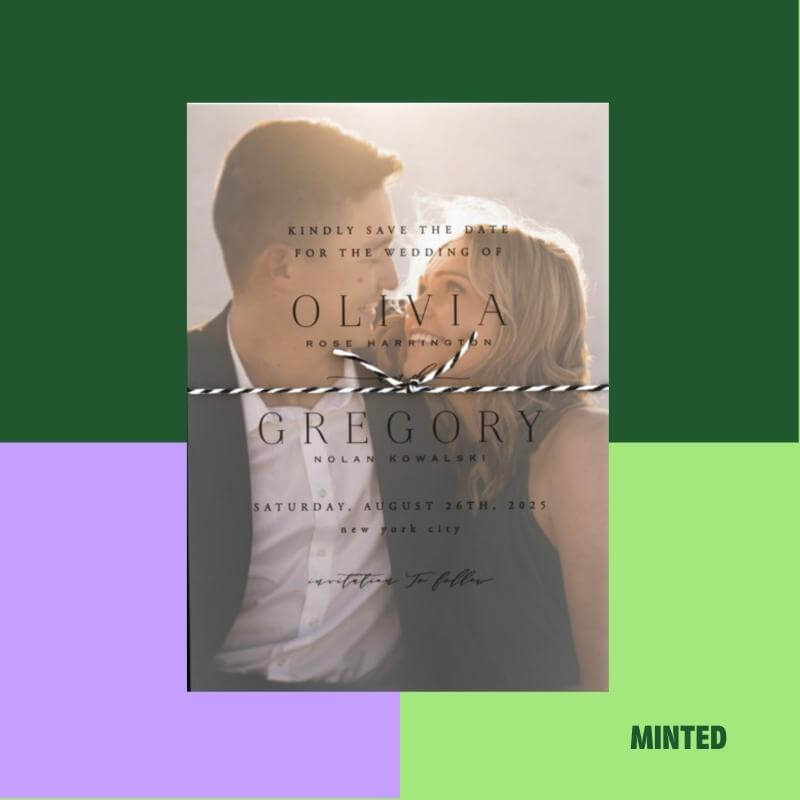 This elegant, Classy Type Wedding Invitation Overlay from Minted lets you personalize your invitation any way you want. Featuring an elegant typeface, the translucent overlay is made to be placed over your favorite photo of you and your significant other. The overlay is printed with a clean, raised type that creates a clean and modern appearance.
If you have a chic and modern wedding style, you will love this Classy Type Wedding Invitation Overlay to announce your big news.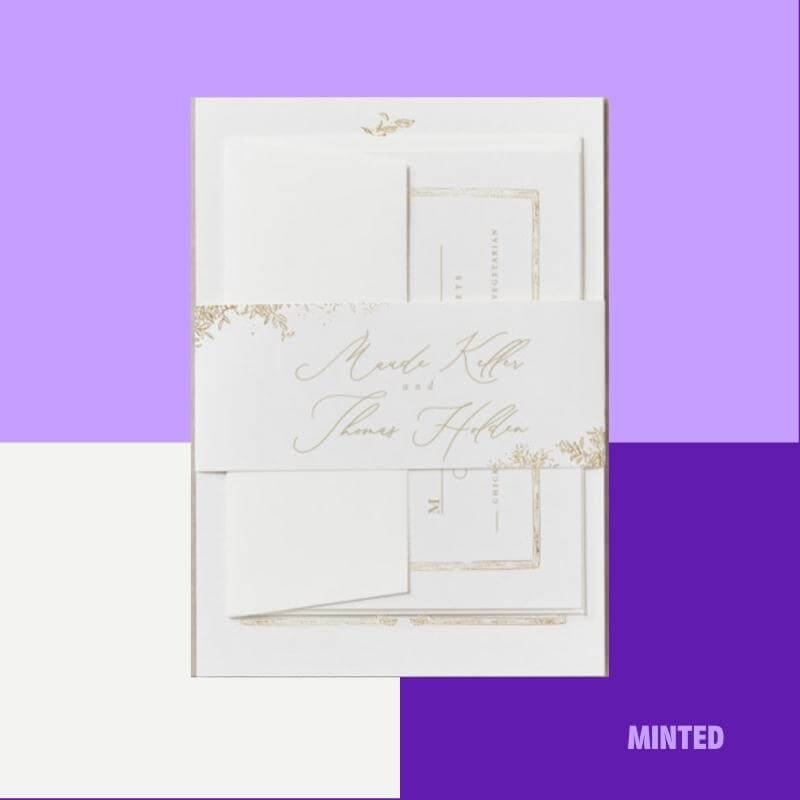 TheVellum Wedding Invitation Wrap from Minted is an elegant way to offset any invitation design. This sheer wrap is made to wrap around your invitation and other wedding stationery to keep it together.
It is translucent, allowing you to still spot the design through the paper. You can choose between a belly band, ribbon, or personalized wax seal to add an extra element of elegance to your set.
If you want to set off your wedding invitations to perfection, this Vellum Invitation Wrap is a great way to do it.
What is Vellum?
Vellum is a semi-transparent paper product, which means you can see through it a little bit. This gives vellum a unique and pretty look.
People often use vellum for fancy invitations, like for weddings or parties, because it makes them look more elegant and special. Vellum can also be used for art projects, like drawing or painting, because it adds a special touch to the finished artwork.
Bottom Line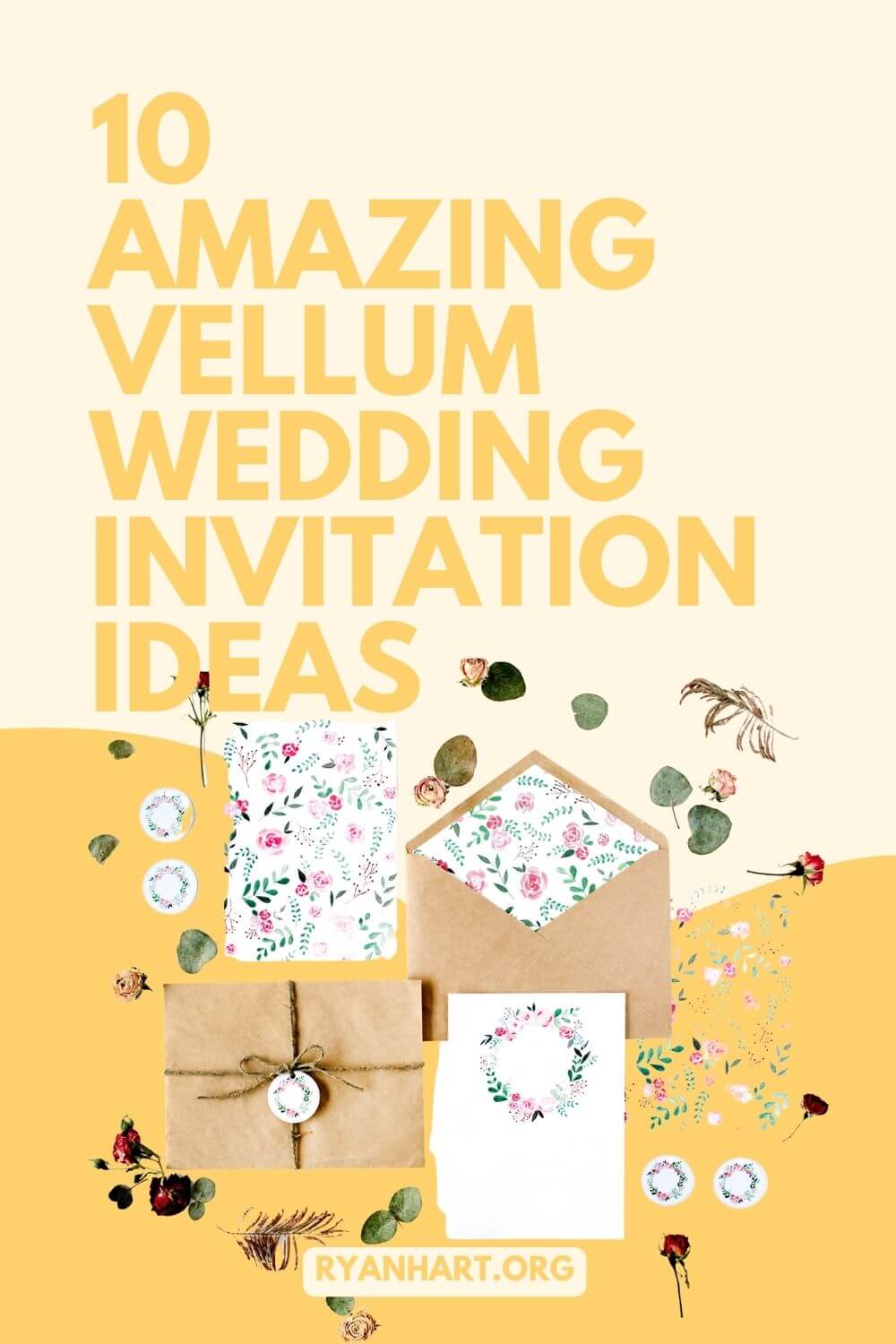 Vellum is a popular style of wedding invitation because it looks elegant and special. This unique paper can make your wedding invitations look fancy and beautiful.
Before choosing vellum wedding invitations, couples should think about a few things. First, consider the design and colors of your wedding. Make sure the vellum invitations match your wedding theme and colors so everything looks nice together.
Next, think about your budget. Vellum invitations can be more expensive than regular paper invitations, so be sure they fit into your wedding budget.
Finally, make sure to check the quality of the vellum paper and printing. You want your invitations to look great and last a long time.