Designing wedding invitations is often tricky, but online templates can simplify the process.
Templates can function as a guideline, allowing you to create professional-looking invitations that still feel uniquely your own.
While invitation templates are a fantastic resource, you may be overwhelmed by all the available options. Below, you'll find some of the best templates for wedding invites. Check out these templates if you're ready to create your invitations!
What is the best wedding invitation template?
Ideally, your invitation should have a beautiful design and plenty of customization options. That way, the invitations you choose can reflect your personal tastes. With these templates, you can create the wedding invites of your dreams.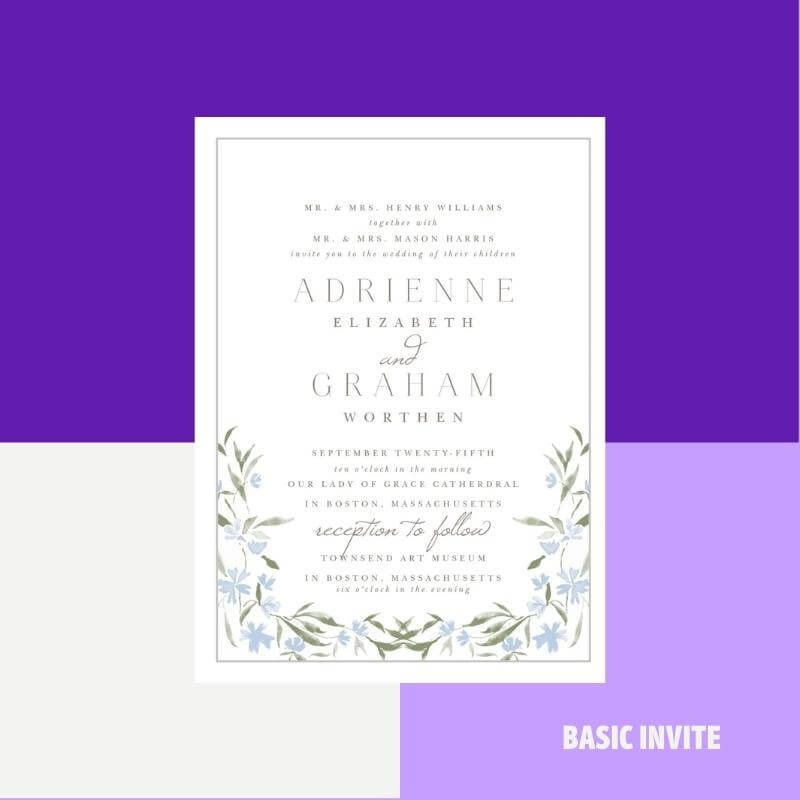 If you hope to incorporate your wedding colors into your invitation, you'll love these floral-themed invites.
When you personalize the invitations, you can choose the colors of the flowers and the foliage. Whether you choose bright yellow flowers or a rich shade of purple, you can select a hue you love!
Not only do these invitations have great options for customization, but they have a clean and simple design that will appeal to most guests. If you want something that stands out, you can even have the invitations made with rounded edges or an unusual shape!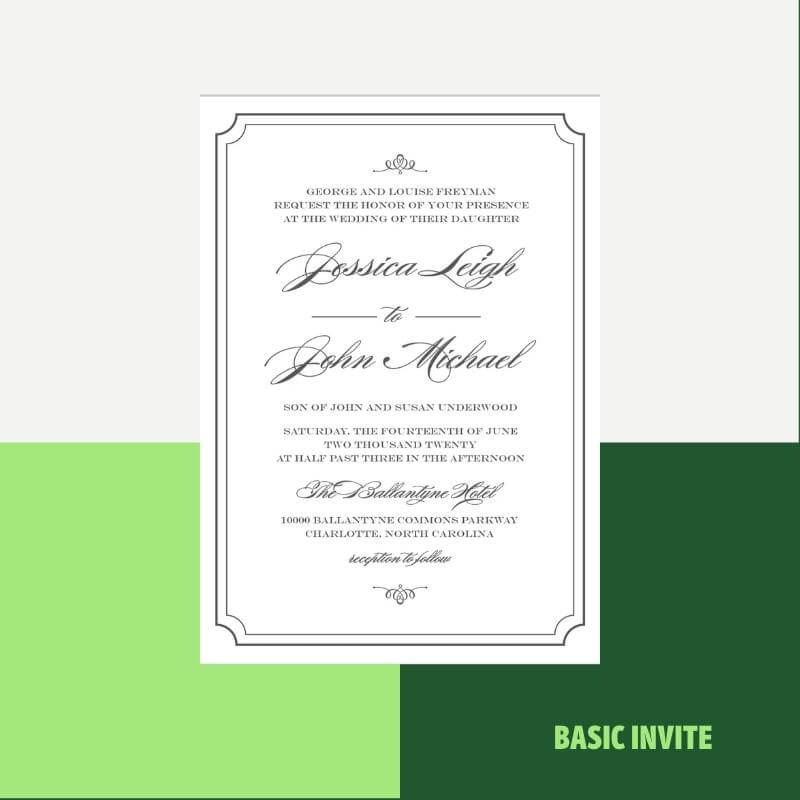 These elegant invitations are ideal for formal weddings, but the clean, minimalistic design also works well for casual events. While basic invitations often look plain, you can opt for foil lettering, which will add a touch of sparkle to your invites. Silver, gold, and rose gold foil are available.
You'll have five different paper types to choose from, including premium options like luxurious velvet and double-thick matte. You can even choose from more than 40 different envelope colors. Every envelope has a peel-and-seal flap, making getting your invitations mailed out easy.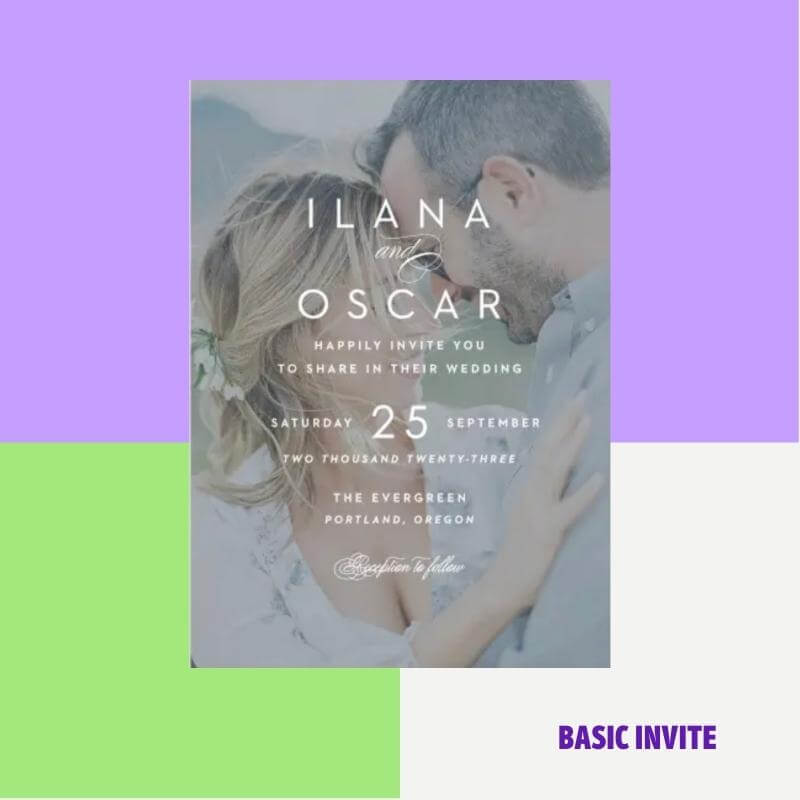 If you have beautiful engagement photos you want to show off to your friends and family, why not make those pictures a part of your wedding invites? You can use a photo as the backdrop of these invitations, which is a nice personal touch.
In addition to selecting the photo, you'll have plenty of other customization options. Foil lettering is available, and you can choose from several paper options, like matte paper and paper with a premium shimmer finish. Your loved ones will be thrilled seeing this intimate invitation in their mailbox!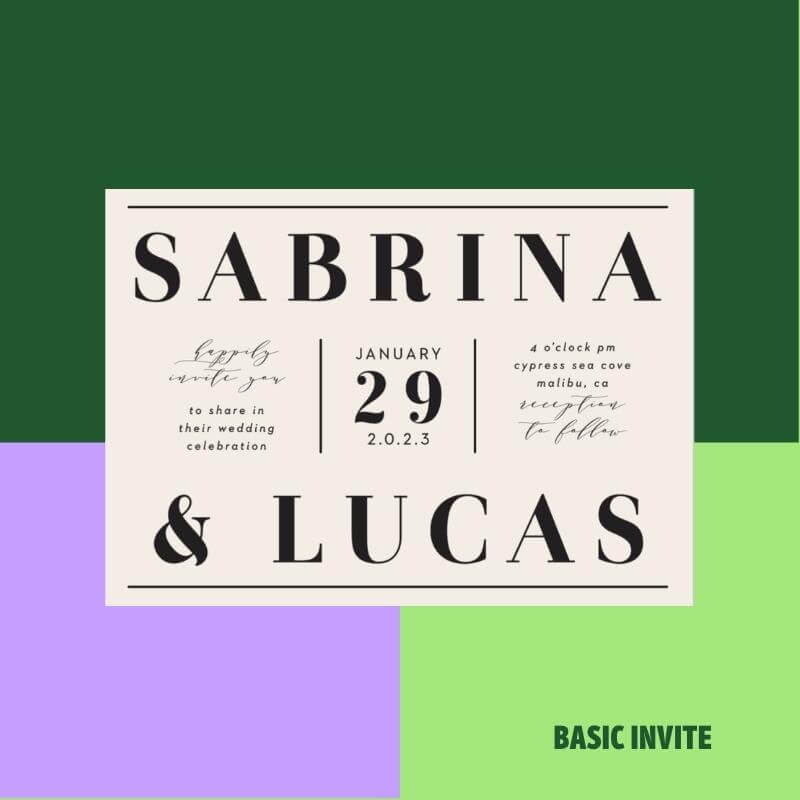 These stylish invitations have a compact design, making them easy to hang on the fridge. Even though the invites are on the smaller side, there's plenty of room for essential information about the event. The default font gives this wedding invitation template a retro feel, but there are other fonts to choose from.
The name of you and your partner will be the highlight of these invitations. Whether you use this template for formal invites or your Save the Dates, you'll be impressed by the sleek design and countless customization options.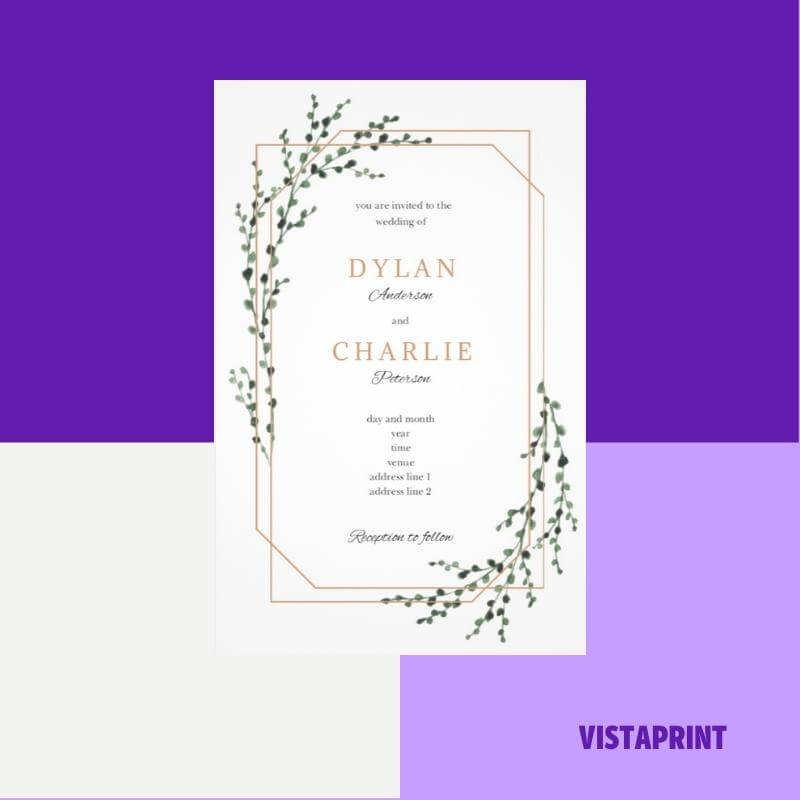 Many wedding invitations look beautiful from the front, but these invites still look great when flipped over! The nature-inspired design on the front of these invitations carries over to the back, giving them a premium feel.
You can choose between standard, rounded, and scalloped edges when printing these invitations, and you can even use embossed foil! The invitations have plenty of room for text, and you can even include a QR code that directs guests to your wedding website. It's a lovely option for modern couples.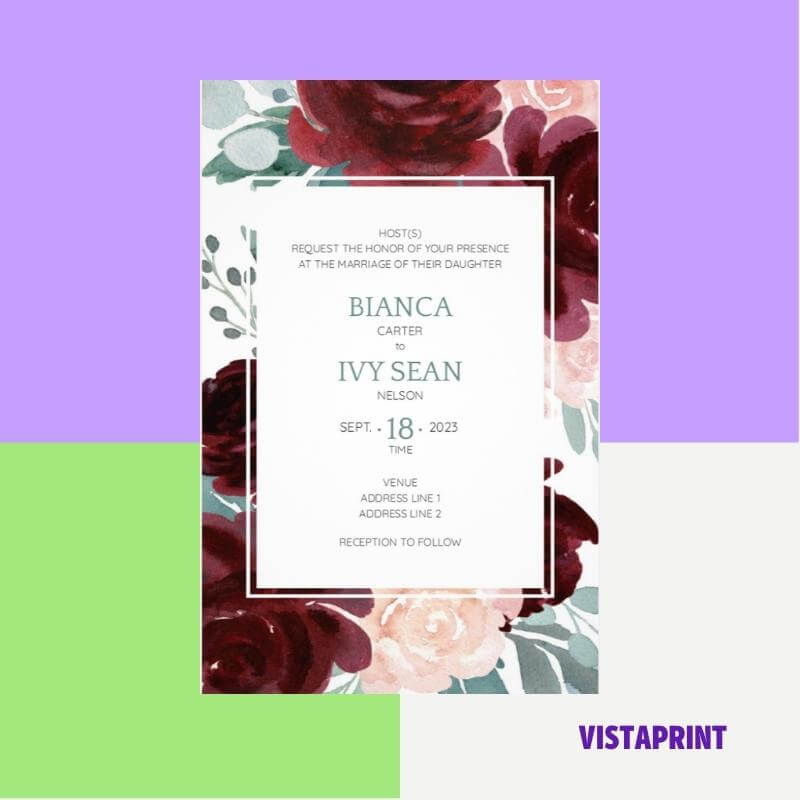 These stunning invitations look like they came from an art gallery! They have a gorgeous watercolor floral border that features roses, a flower that's traditionally associated with romance. The center of the invitations is plain, so it's easy to see what the invites say.
If you're looking for beautiful invitations but want to ensure your guests can read your invites, this template is perfect for you. The lovely watercolor flowers also appear on the back of the invitations, so you can frame and display one of your invites after your wedding.
With this vibrant floral design, your invitations will look anything but drab! These invites incorporate several popular wedding colors, like burgundy and blush. They even come in a rich burgundy envelope with its own floral design!
Even though these invitations are very colorful, they have a clean design and plenty of room for text. You can have the invites printed and shipped to you or download the wedding invitation template and print them at home. With a template like this, it's easy to create stunning invitations.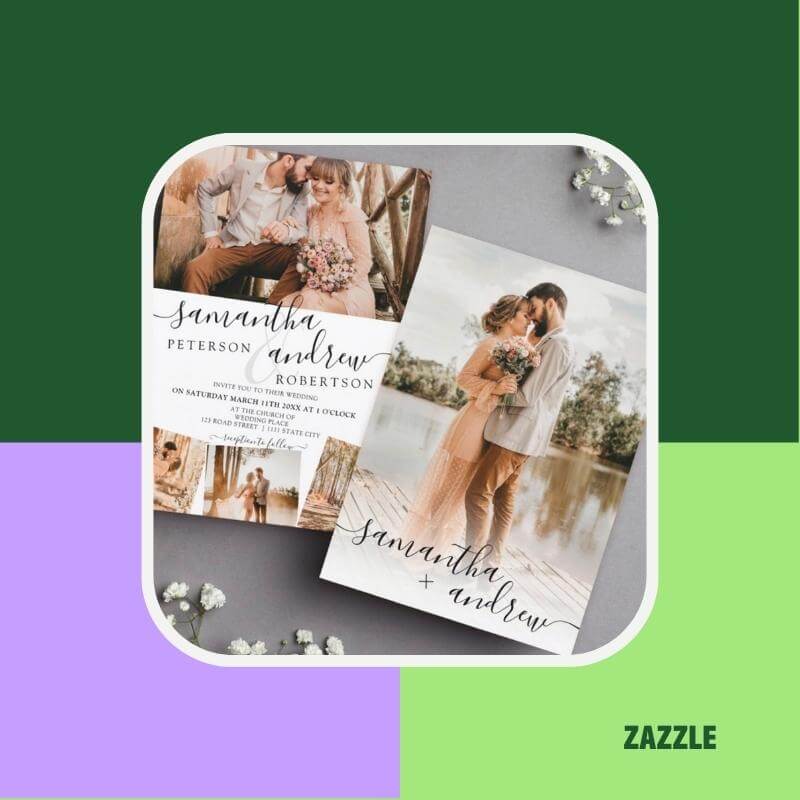 If you want classic-looking invites that give you many personalization options, you'll be thrilled with this modern template from Zazzle. It uses a photo-centric design so that you can share some of your favorite pictures. You can even use several photos on the same invite!
The invites are double-sided, and photos are featured on both sides. Since you'll be using your own photos for the invite, they'll feel truly unique. With this invitation template, you'll be able to share cherished photos and invite loved ones to your wedding at the same time!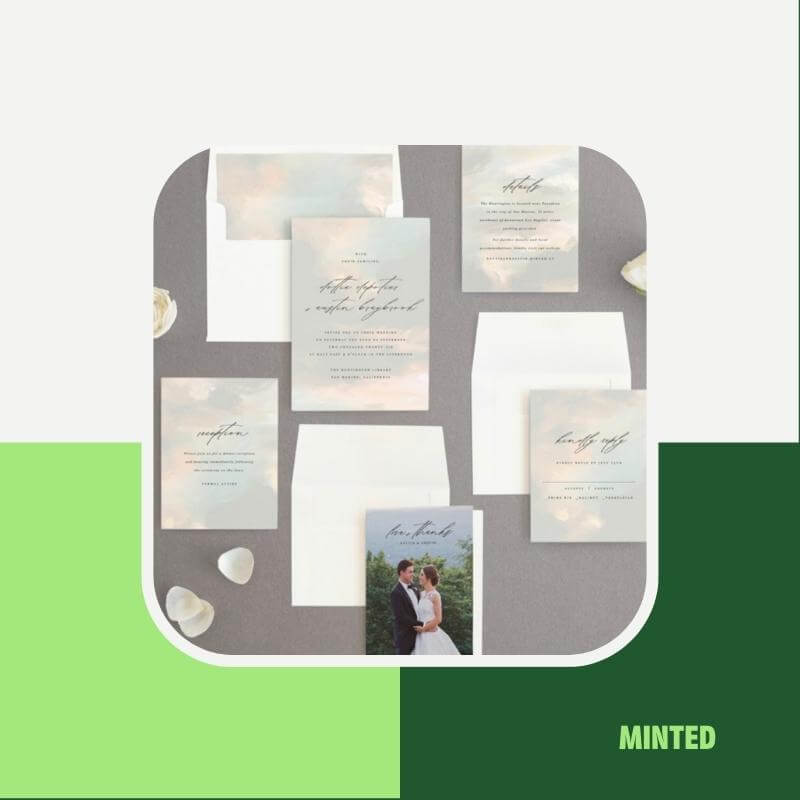 These breathtaking invitations use a painted cloudscape as a backdrop. It's an incredibly romantic image that adds visual interest to a basic wedding invite. You can even add a subtle shimmer to the invites to make them feel a little more special!
Not only can you use this template for wedding invites, but you can also order matching RSVP cards, thank you cards, and more! You can also choose the color scheme for the backdrop and add custom colors or foil text. Free samples are available, so you can make sure you love the design.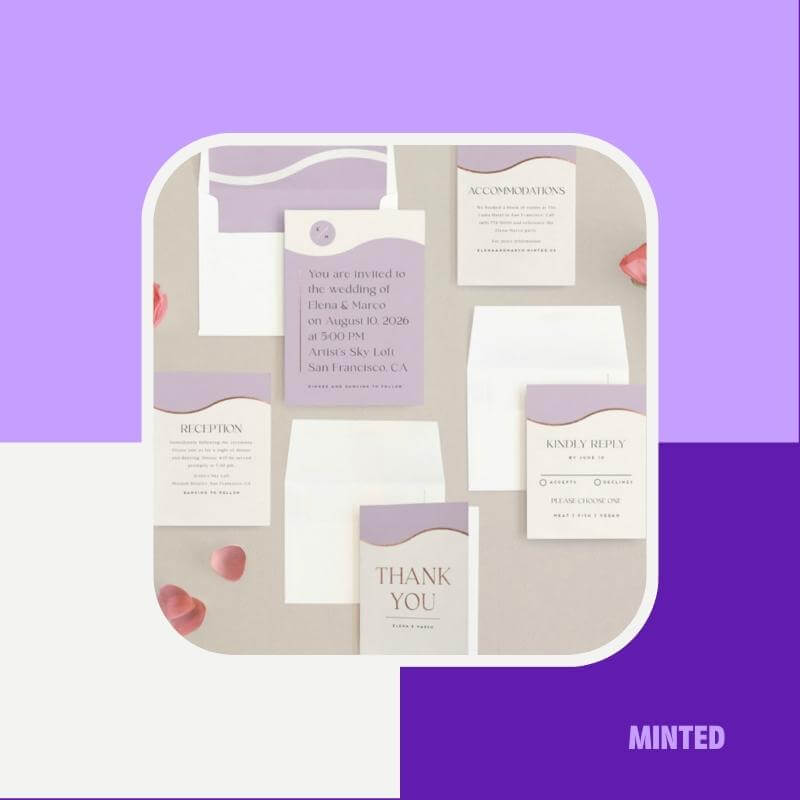 If you're looking for colorful, modern invitations with lots of customization options, you'll fall in love with these wedding invitation templates from Minted! These foil-pressed invites are available in many colors, including emerald green, lavender, and magenta! There are also several foil colors to choose from, like ice blue and glittery gold.
The invitations have a clean design that prioritizes readability, but the foil detailing gives the invitations a special touch. It's easy to personalize the invite and make the invitations feel like your own. These invites have a distinctive look that stands out from other options on the market!
Bottom Line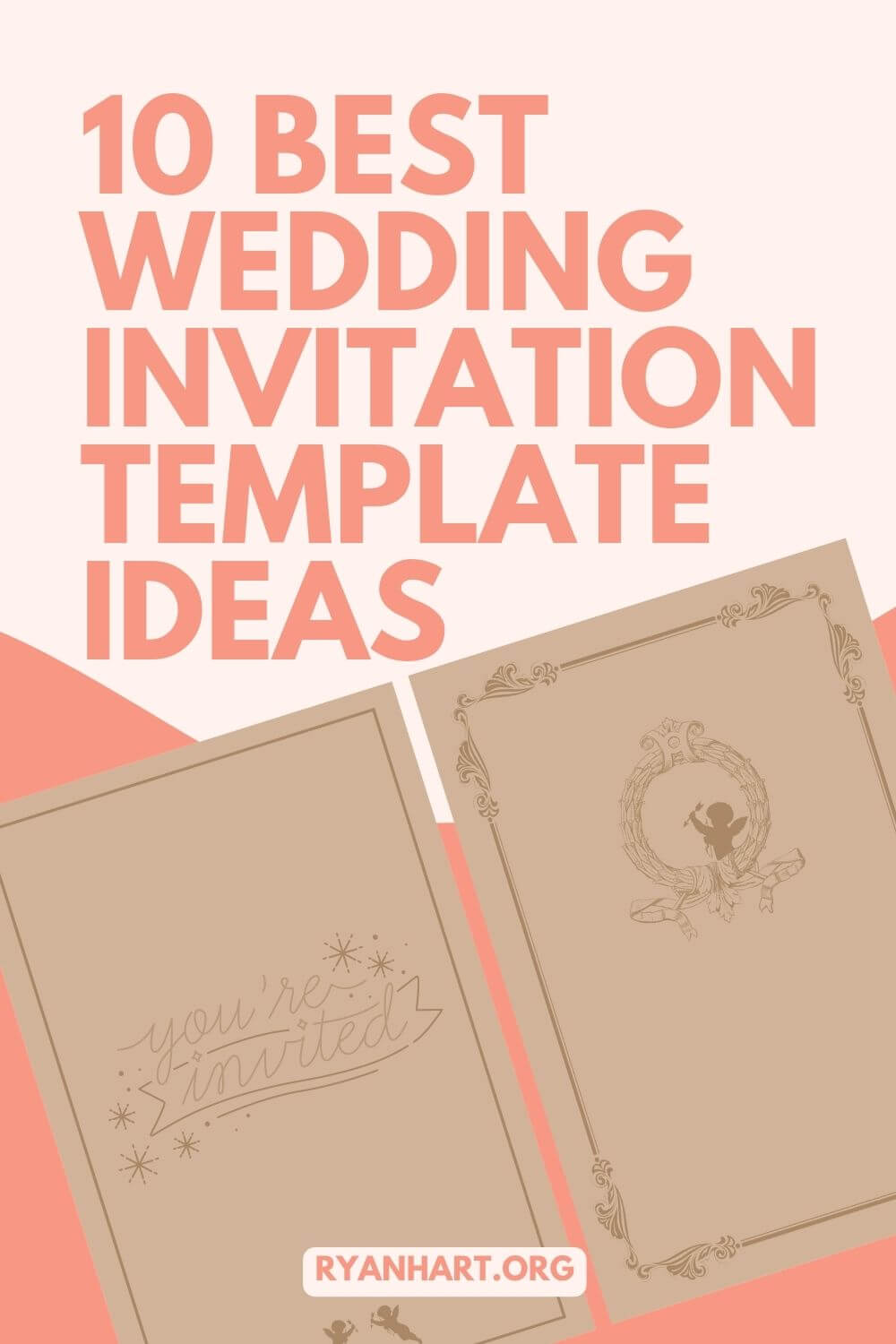 Choosing a wedding invitation template can be fun, but it can also be overwhelming. There are so many different styles and designs to choose from, and it can be hard to know where to start. Here are a few tips to help you pick the perfect template for your wedding:
Consider your wedding theme. If you have a specific theme for your wedding, you'll want to choose an invitation that reflects that theme. For example, if you're having a beach wedding, you might want to choose a template with a nautical theme.
Think about the formality of your wedding. If you're having a formal wedding, you'll want to choose an invitation that is elegant and sophisticated. On the other hand, if you're having a more casual wedding, you can choose a more relaxed and informal invitation.
Decide on your budget. Wedding invitations can range in price from very affordable to very expensive. It's important to set a budget for your invitations before you start shopping so that you don't overspend.
Take your time. Don't feel pressured to choose an invitation right away. Take your time and look at a variety of templates before you make a decision.