More couples today are choosing to elope or simply prefer to keep their wedding ceremony private.
If you and your spouse are planning a reception separate from your wedding ceremony, you will want to send out reception invitations. These require some special wording and etiquette.
If you're wondering where to start, check out our suggestions below!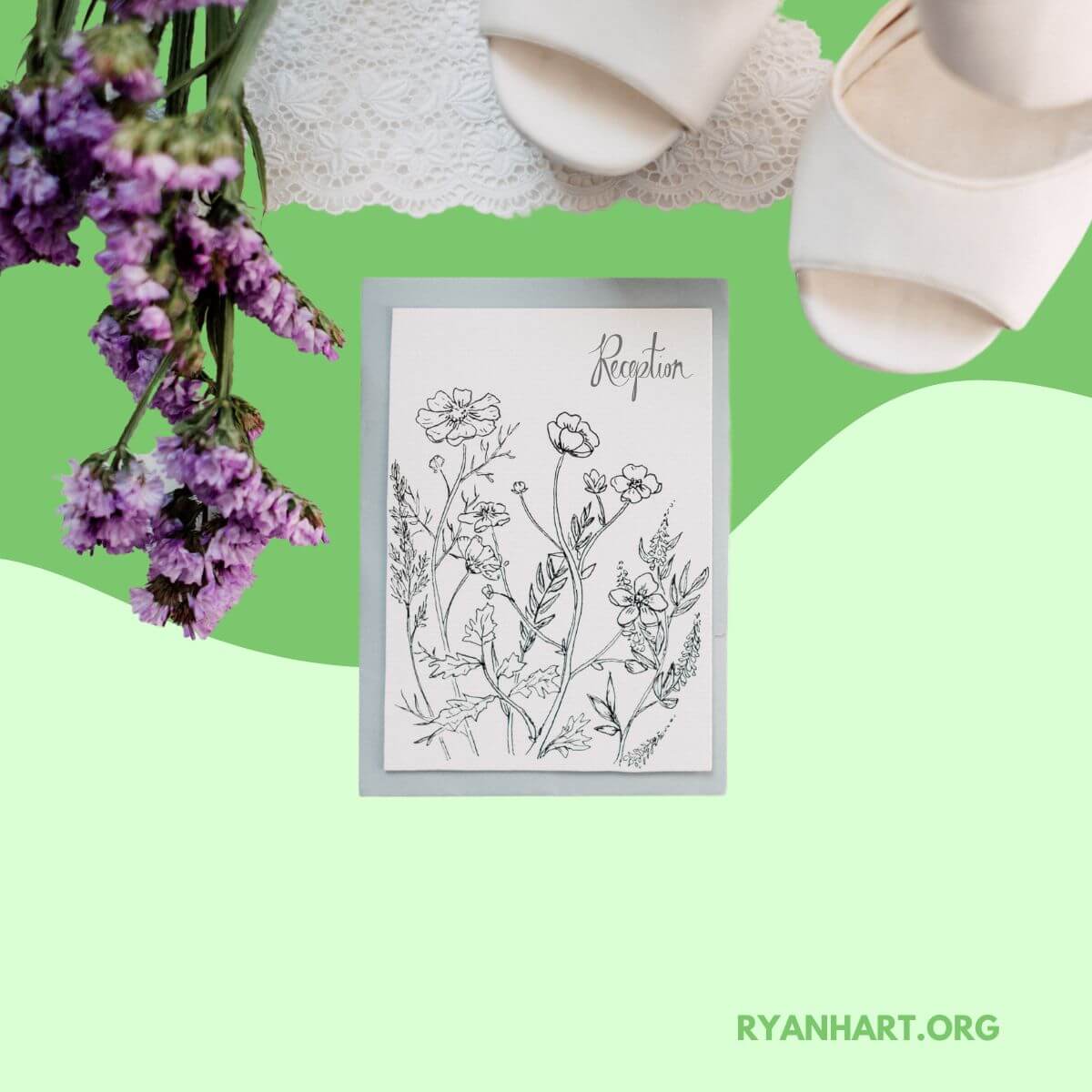 What are the best wedding reception invitations?
When it comes to inviting people just to your reception, there are a few things to keep in mind.
Some people prefer to keep their wedding ceremony intimate, with only their closest family and friends there to witness the exchange of vows. Other couples choose to host a reception months after the wedding, often to save money.
Whatever your reasons, your reception invitation should include a few key elements. First, they should announce that your wedding took place to get everyone up to speed. You may want wording such as "intimate ceremony" so no one feels excluded.
You can include photos of your special day if you wish. You should also include all the details of the reception as well as an RSVP card and any other information your guests might need.
Here are our favorite wedding reception invitation ideas: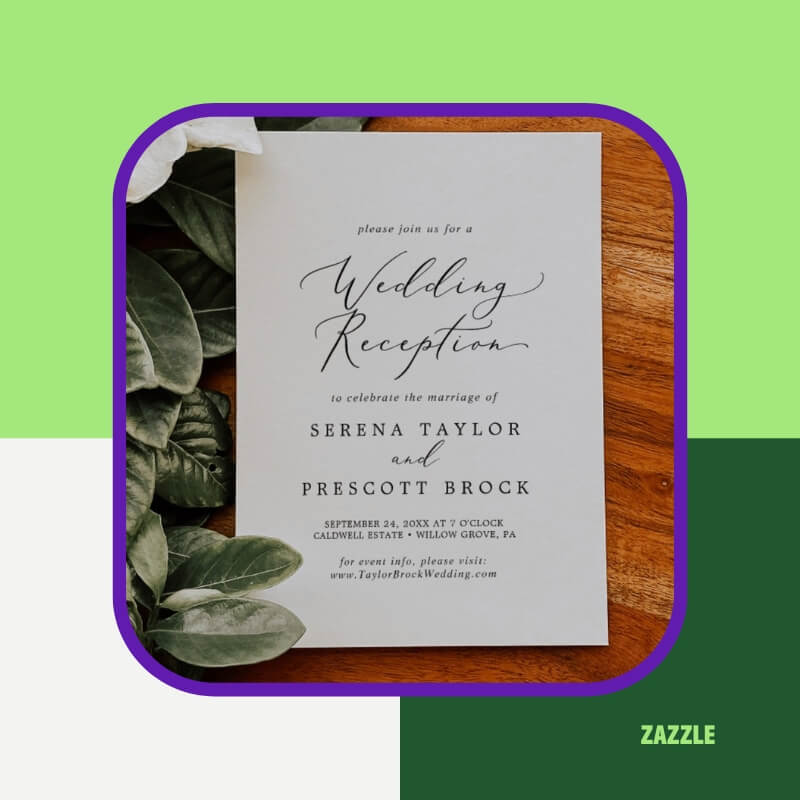 Zazzle's Delicate Black Calligraphy invitation offers a sleek, minimalist look for your wedding reception planning. The elegant black calligraphy provides all the essential information for your wedding reception, with spaces for additional information such as addresses, registry details, or your wedding website.
An independent calligraphy artist makes this fully-customizable reception invitation so you can support a small business while shopping big. You will love these wedding reception invitations if you love a toned-down, chic look.
Couples have increasingly been separating their wedding ceremony and reception, often by many months. If you are planning a separate party, this Happily Ever After Photo reception invitation is a great choice. It offers you the chance to announce your marriage and show off some photos of the big day.
Other details can be customized as you invite all your family and friends to celebrate your wedding, no matter how long it has been since you said "I do". If you're saving the big party for a separate reception, this is the perfect template.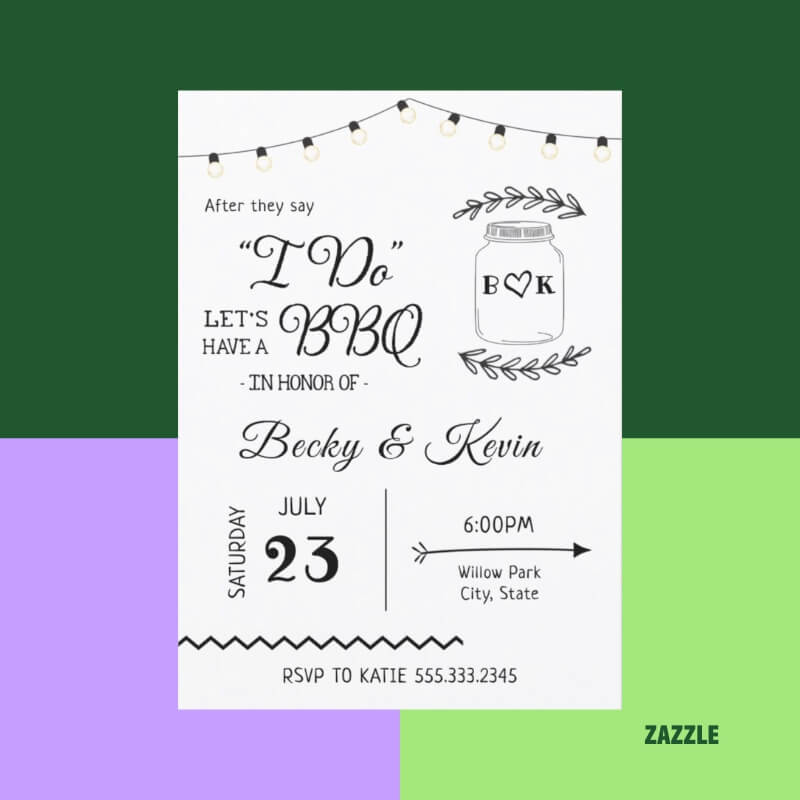 Big, splashy wedding receptions aren't your style? More and more couples are prioritizing a casual, come-as-you-are reception. If you prefer an intimate barbecue or backyard party, this adorable "I Do BBQ" invitation is the perfect way to spread the news.
The casual but charming illustrations set the tone for the day and announce your marriage without extra pressure. Whether you eloped or opted for an intimate, private ceremony, this is a great reception invitation for your casual after-party.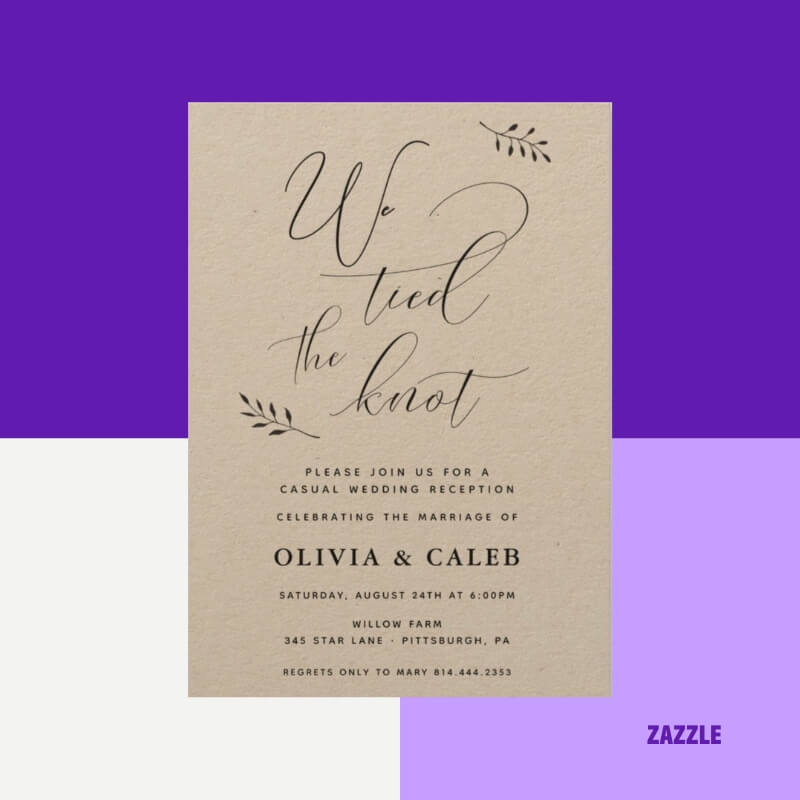 Another reception invitation made for a lowkey celebration, this Casual Wedding Reception invite from Zazzle features a minimalist, rustic design. It communicates all the necessary information: the wedding has happened, and everyone is invited to a simple party after the fact.
The simple design pairs a leafy border with elegant calligraphy on rustic paper. If your idea of a great time involves a cookout or intimate dinner, this is a great wedding reception invitation for you.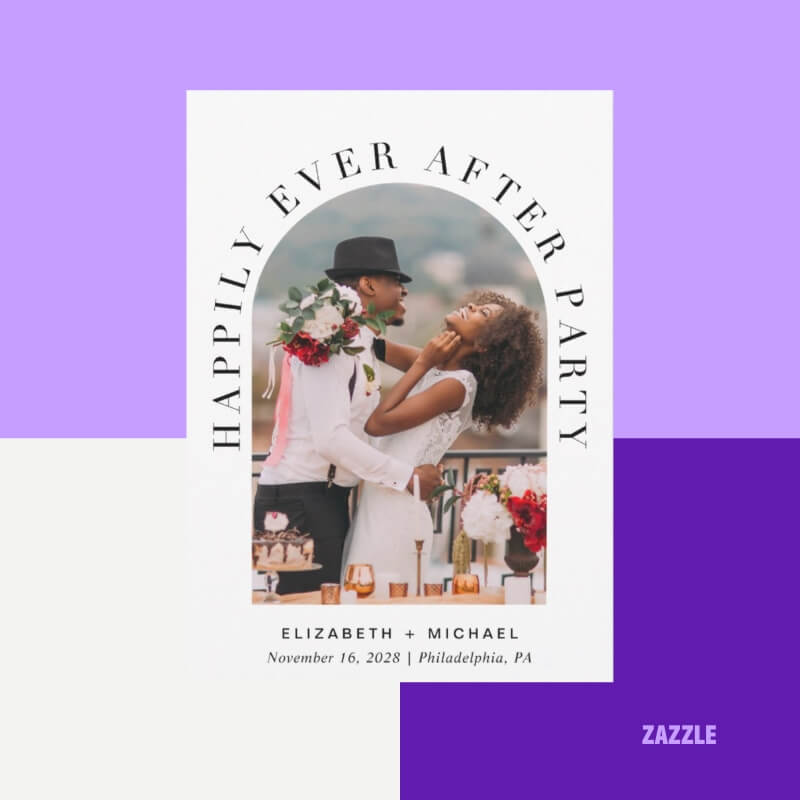 This Happily Ever After Party Arch Photo wedding reception invitation is a great way to give all the details of your special day and the party to follow.
The outer sheet can be customized with your favorite photo from your wedding day, while the inner sheet offers all the information about both your marriage and your reception. With tons of options for customization, including paper type, shape, color, and more, these invitations have many ways to make them uniquely your own.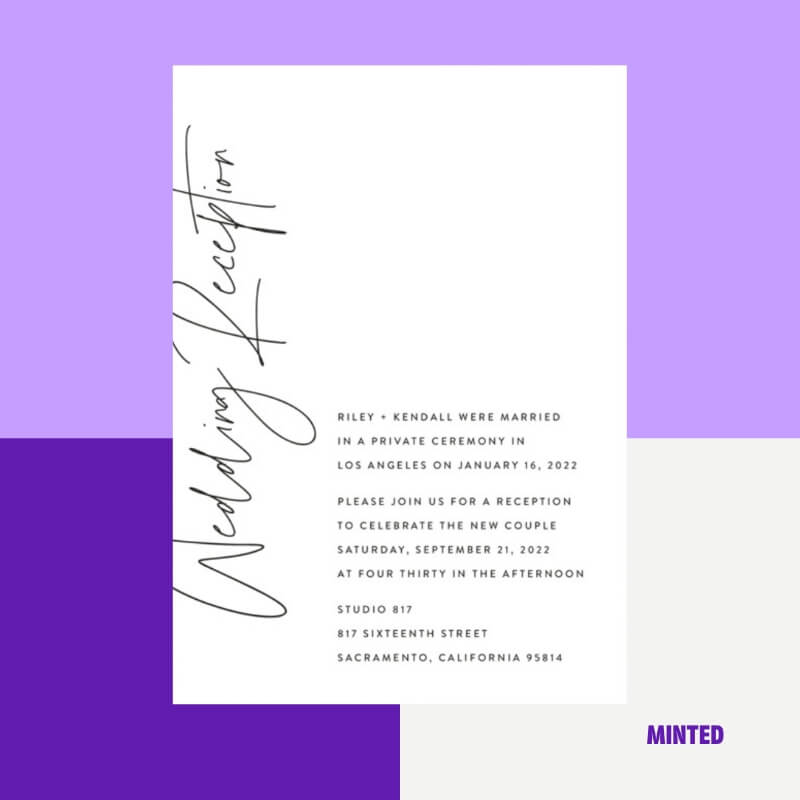 These simple Printed Wedding Reception Invitations from Minted offer a sleek and elegant look for your announcement.
Whether you are inviting guests to an upscale restaurant or a backyard barbecue for your reception, these invitations fit the atmosphere. The simple set includes a calligraphed invitation card and a personalized card where you can include several photos of your special day. This is a great option if you are looking for a minimalist, elegant reception invitation.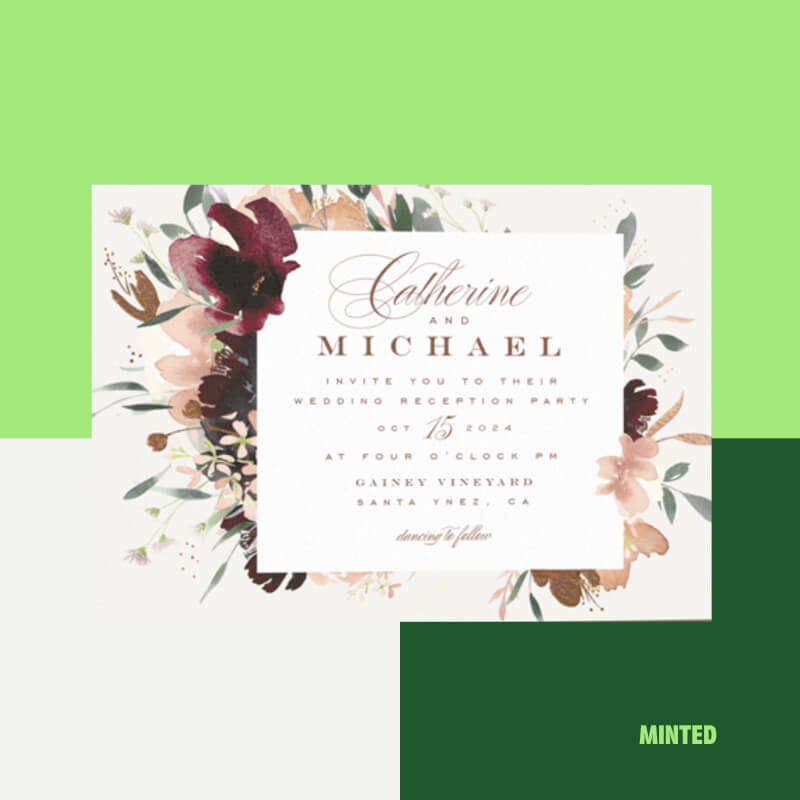 While some couples enjoy having a lowkey, minimalist wedding, it's not everyone's style. Even if you had a private wedding, you don't have to go overly simple on your reception invitations! These Harvest Foil-Pressed Wedding Reception Invitations from Minted feature a stunning border of watercolor flowers and beautiful calligraphy.
You can customize the wording however you want to announce your marriage and invite guests to the after-party. The invitation set also includes a personalized photo card for pictures of your wedding day and an RSVP card.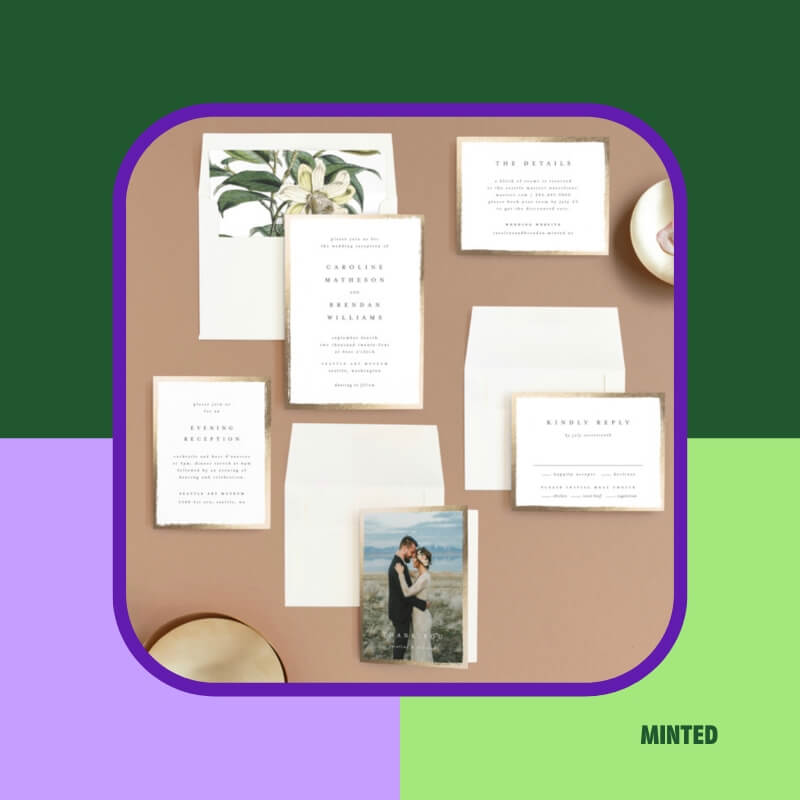 This Painted Frame Foil-Pressed Wedding Reception Invitation is the perfect choice for a chic and elegant wedding, whether guests arrive for the ceremony or just the reception. Plenty of customization options exist, so you can choose from various paper types, foil colors, fonts, and more.
The invitation set also includes thank you cards, RSVP cards, direction cards, and wax seals, which can also be personalized. If you love that classic and chic look, this is the perfect wedding reception invitation for you.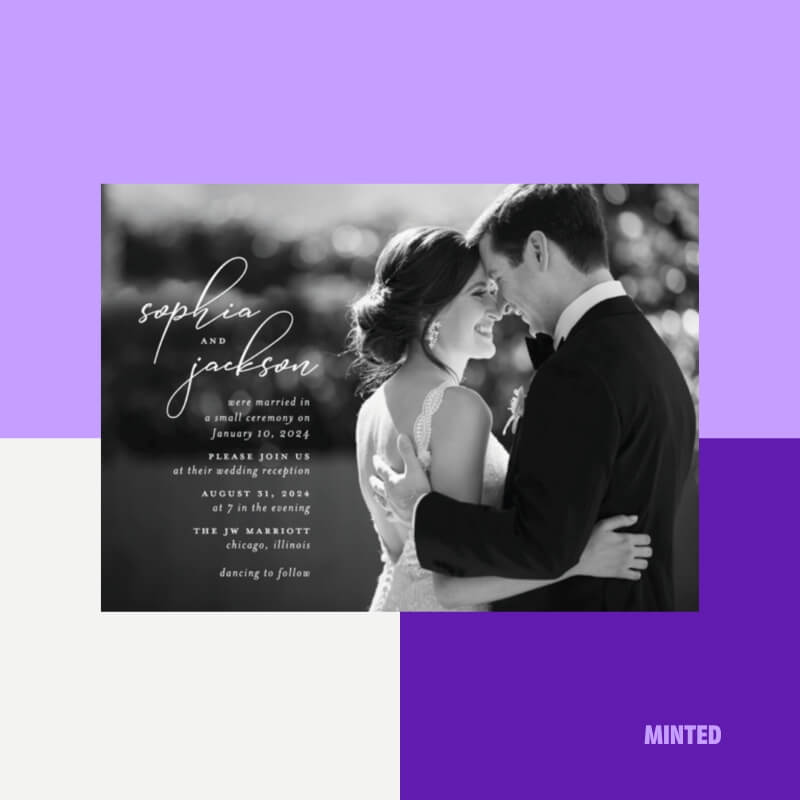 Want to show off your favorite pictures from your wedding day? The Kindly Join Us Wedding Reception Invitation from Minted lets you put your photographs front and center. Printed on high-quality, customizable paper, these invitations are an eye-catching way to announce your happy news and invite everyone to the party.
The full invitation suite includes elegant calligraphed cards for the reception details and RSVP. If you want to share all your favorite wedding photos, this is the perfect reception invitation.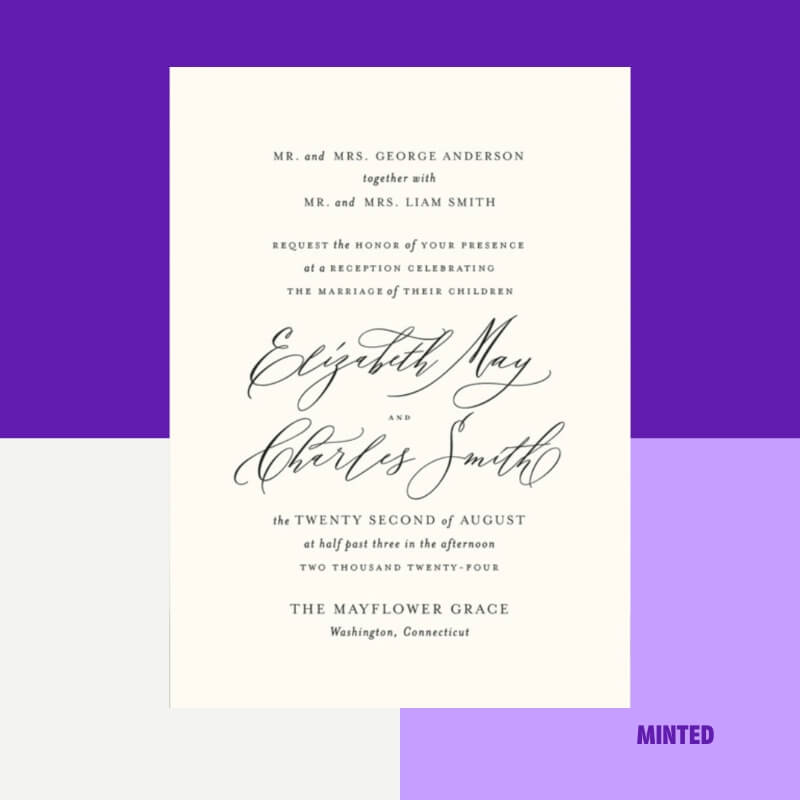 This ultra-elegant wedding reception invitation keeps it simple with stunning calligraphy. However, if you can't decide between a minimalist look and a more detailed style, you can have both.
The back of the card can be customized with a beautiful floral design or, alternatively, with your favorite photo from your wedding day. This simple and classic design will always be in style, making it the perfect choice for almost any wedding. If you love a traditional look, you will love these stylish reception invitations.
Bottom Line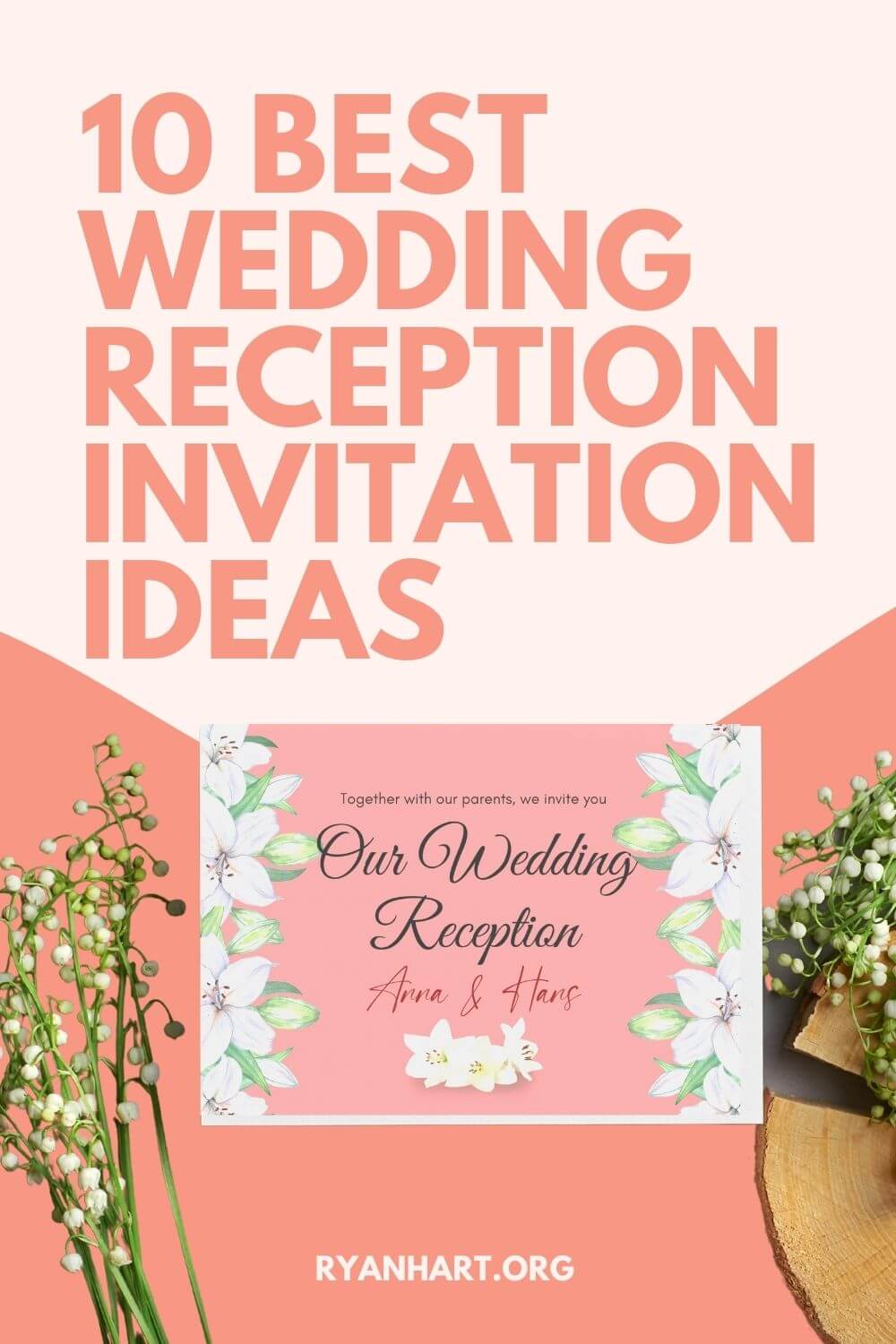 Couples should send out wedding reception invitations even if they have a private wedding ceremony because it's a nice way to include friends and family in the celebration.
Having a private ceremony means only a few people, like close family members, are invited to the wedding. But, a wedding reception is a fun party that can be held after the ceremony to celebrate the couple's love with more people.
Sending out invitations for the reception makes sure everyone knows they are invited to the party and helps them feel included in the special day.