Costa Rica is a popular destination for many weddings, but finding a great venue can be challenging. The problem isn't a lack of options: quite the opposite!
Trying to sort through your venues to find one you'll enjoy can feel like dating all over again!
Instead, you can read our list of the top Costa Rica wedding venues.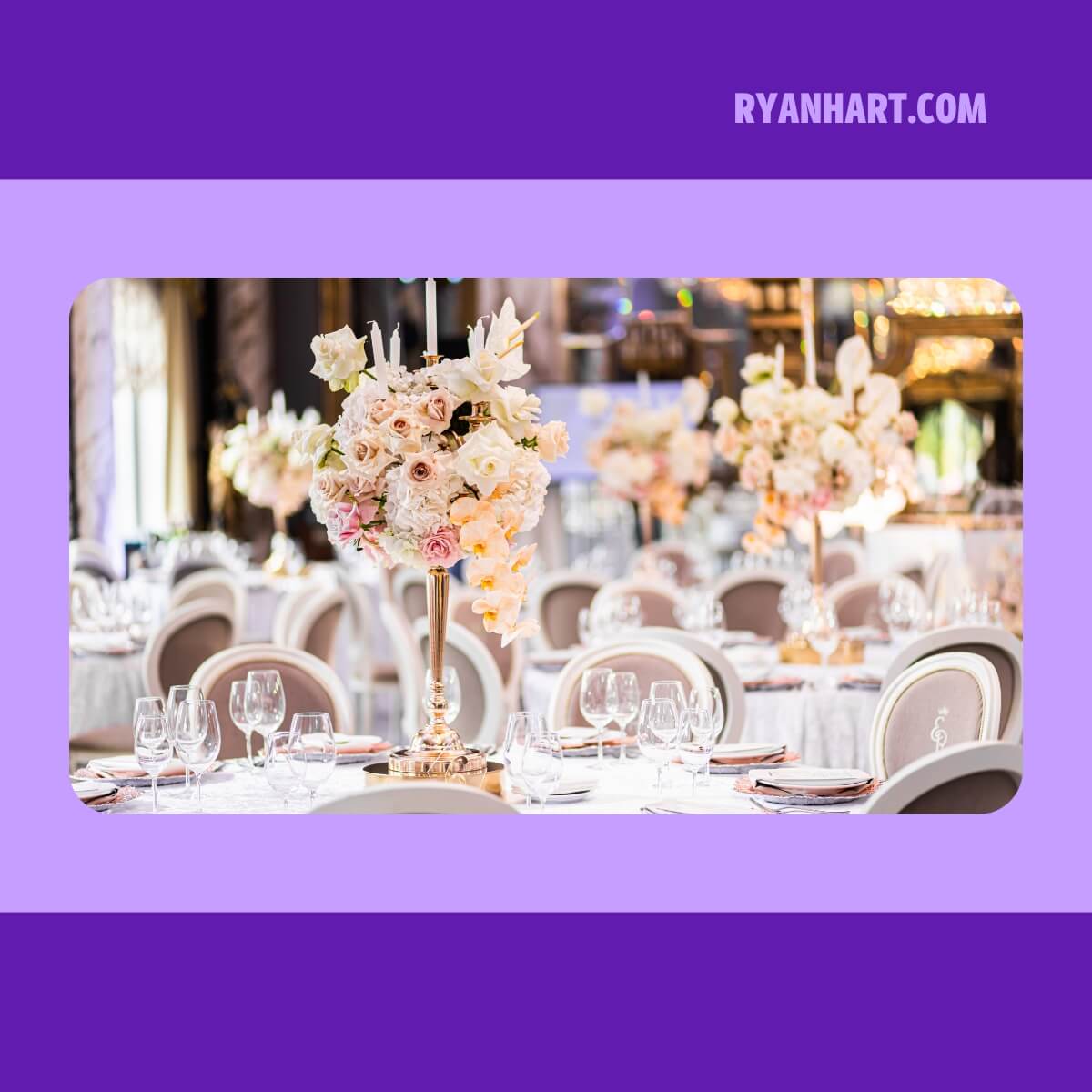 What are the best wedding venues in Costa Rica?
When comparing Costa Rica wedding venues, make sure you find places that provide comfort, luxury, and high-quality amenities.
For instance, finding a venue that offers wedding planning is an excellent option because it can minimize your planning steps and ensure you get everything handled properly.
The following ten properties will work well for most weddings: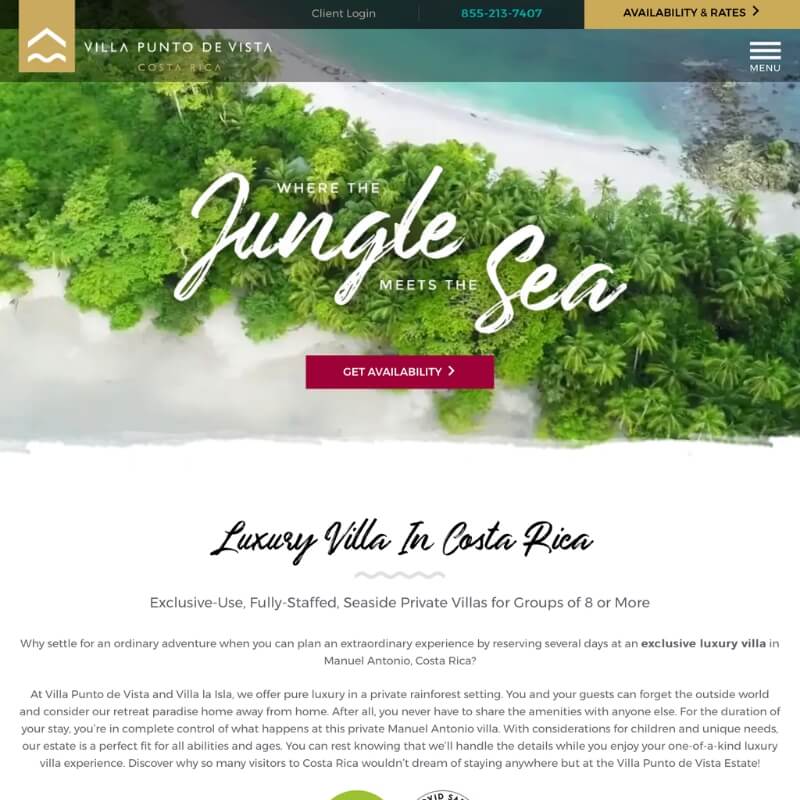 Villa Punto de Vista is a gorgeous oceanside destination that immerses you in the natural beauty of Costa Rica. There are multiple villas you can rent while you stay here, each with a private design.
You can host up to eight people in each villa for overnight stays, though their wedding planning options help you pair as many people as you need in comfortable villas.
Why it made our list:
Do you want an oceanside wedding that you'll never forget? Try this fantastic wedding venue!
Its unique and comfortable private villas make it worth the trip alone. However, amenities like dining options, scuba diving, and more give it the adventurous feel you want.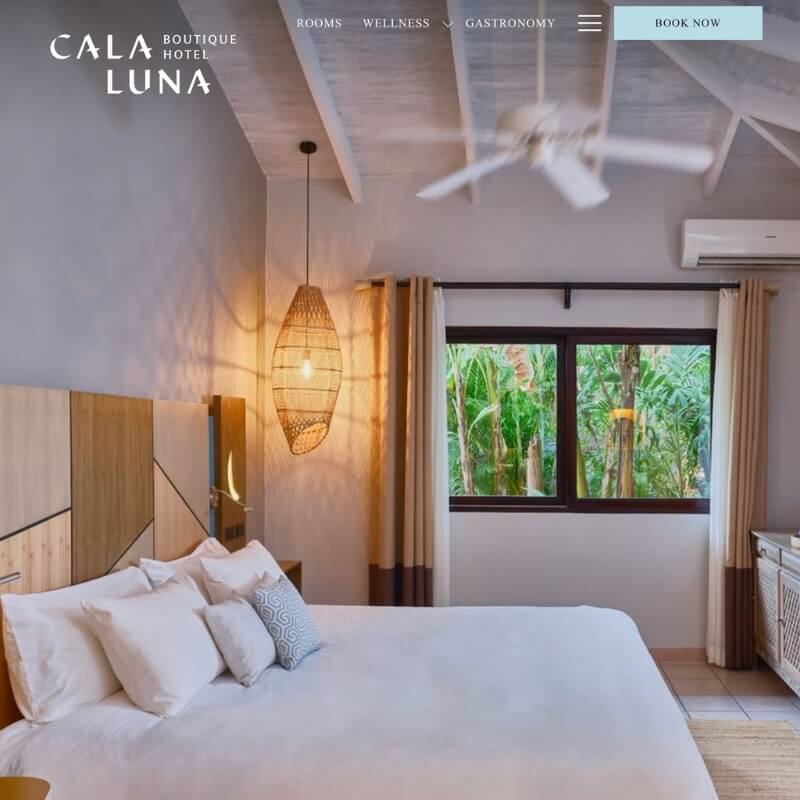 Cala Luna is one of the most popular Costa Rica wedding venues because it provides complementary, holistic yoga and fitness classes, gorgeous luxury, wedding planning support, and other amenities.
It also stays green all year round, meaning you can plan your destination ceremony whenever you want!
Why it made our list:
If you want a large, open-air wedding in a place that stays green all year, this is your wedding venue! You can book here beforehand to ensure you get the best results.
Like many Costa Rica destinations, they're often booked a year or more ahead, so contact them now.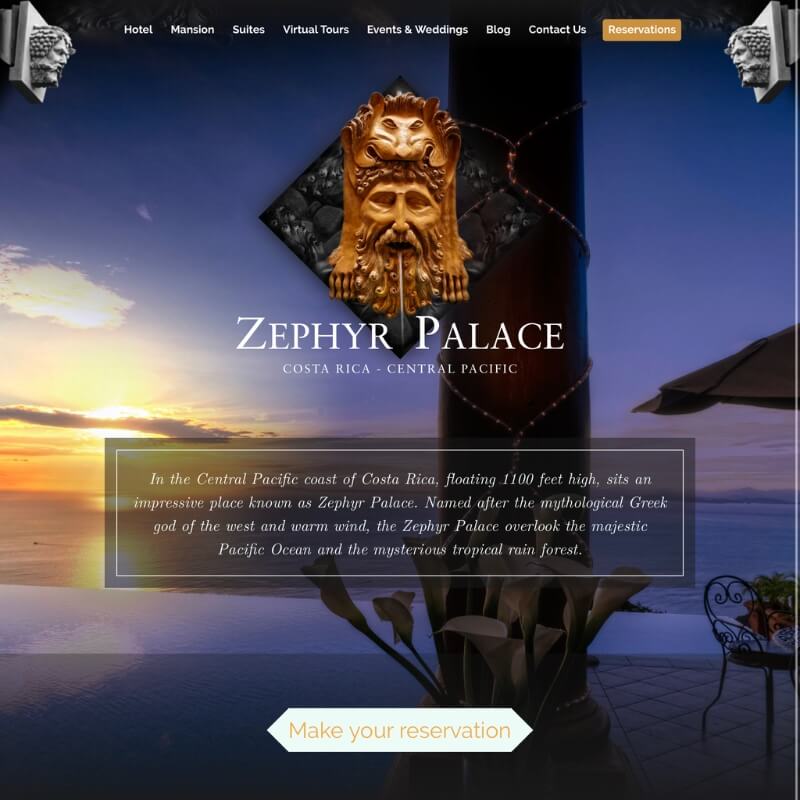 Zephyr Palace is the kind of place that has to be seen to be believed: sitting 1,100 feet high, it overlooks the Pacific Ocean and tropical rainforest and provides a staggering view that will make your wedding special.
Like other wedding venues listed here, it includes amenities like catering, rooms for your guests, and so much more.
Why it made our list:
Wedding photos are a critical part of any ceremony, and you'll get almost unbelievable views when you visit Zephyr Palace. That said, this destination is more than a fantastic view, and its wedding planning support should make your ceremony easier and more enjoyable.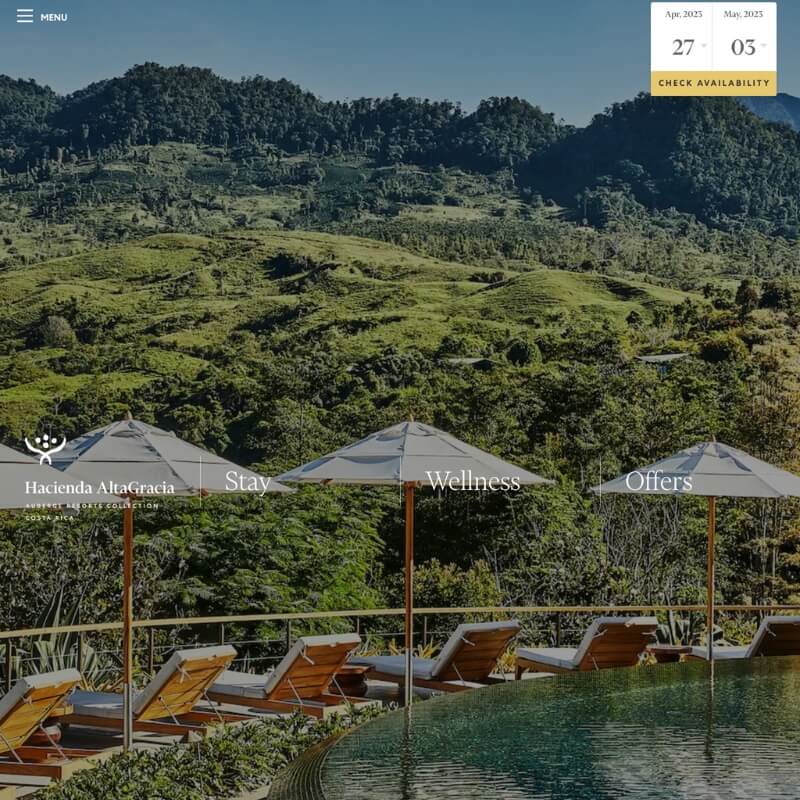 Hacienda AltaGracia is unique among Costa Rica wedding venues because it provides a very private experience. You can only get to it via chartered flights, meaning you get a personalized wedding experience.
While that does add to the cost, it gives you the private experience you and your partner deserve and amenities like beautiful views and wedding support.
Why it made our list:
Try out this wedding venue if you want a truly exclusive experience. The only people at this resort will be those you've invited, as well as other guests and the hotel staff. This spot has a uniquely isolated feel, making it an excellent option for most.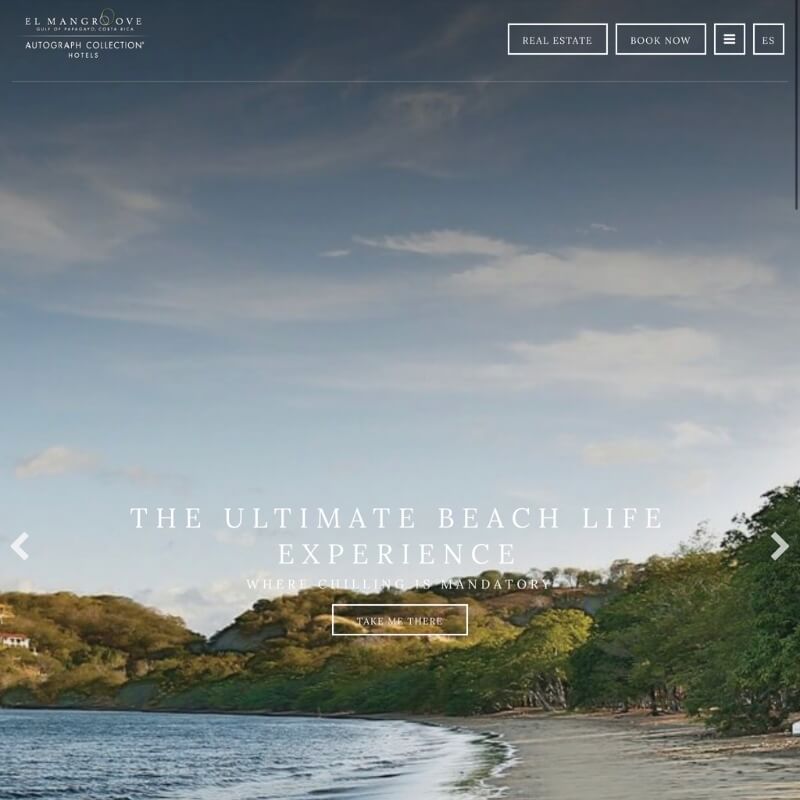 El Mangroove is an oceanside resort not far from volcanic peaks, beautiful waterfalls, hot springs, national parks, wildlife refuges, and unique historical destinations.
These amenities give El Mangroove a unique outdoor feel that's paired wonderfully with a luxurious hotel interior. It's the kind of place you'd wish you could live year-round!
Why it made our list:
Are you planning on exploring Costa Rica a little while you're visiting? Stay at this wedding venue to get access to beautiful outdoor amenities.
With a beachside feel and proximity to an international airport, this wedding venue is an excellent option.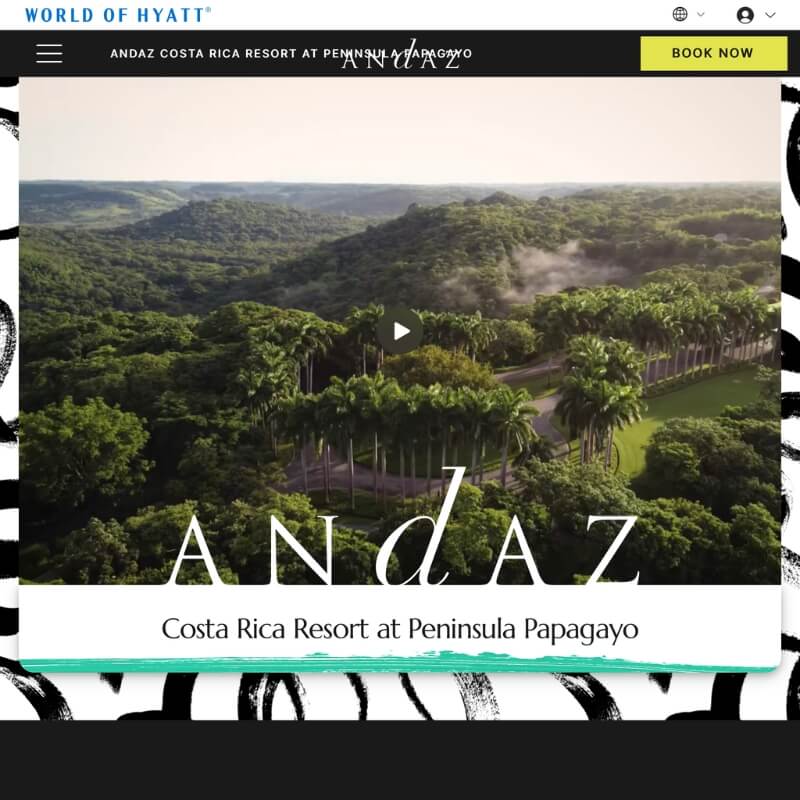 Andaz Costa Rica Resort is a beachside villa on the Papagayo peninsula, which gives this venue a more isolated and private feeling.
The 1,400-acre peninsula is a great place to explore before and after the wedding, while the venue itself includes dining options, various planning support, and much more. It ensures that your experience goes as smoothly as possible.
Why it made our list:
Like most Costa Rica wedding venues, this destination has an intimate feel. However, it's also one of the largest and most exciting options. If you plan to spend some time here on your honeymoon, you can't do much better than this destination.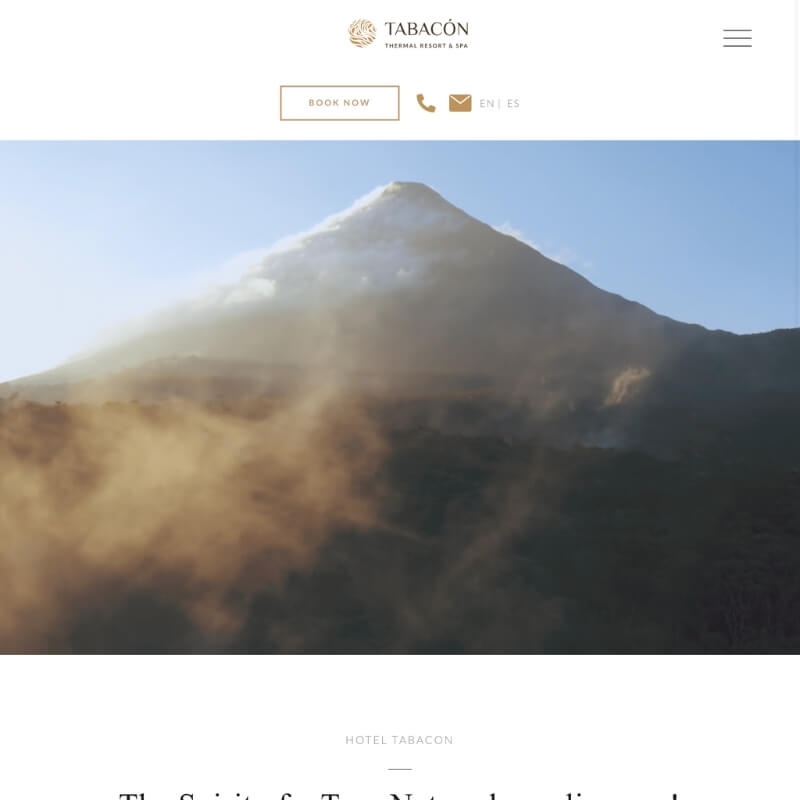 Tabacon Thermal Resort and Spa is a beautifully designed venue with wedding and event planning, spa and wellness centers, comfortable rooms, sprawling suites, sustainable designs, adventure activities, and more!
It immerses you in the Costa Rican environment to ensure you have a lot of fun during and after your wedding.
Why it made our list:
We strongly suggest this wedding destination if you want a comfortable place to relax after the ceremony. The unique spa feel will immerse you in an enjoyable environment and ensure you and your guests have fun.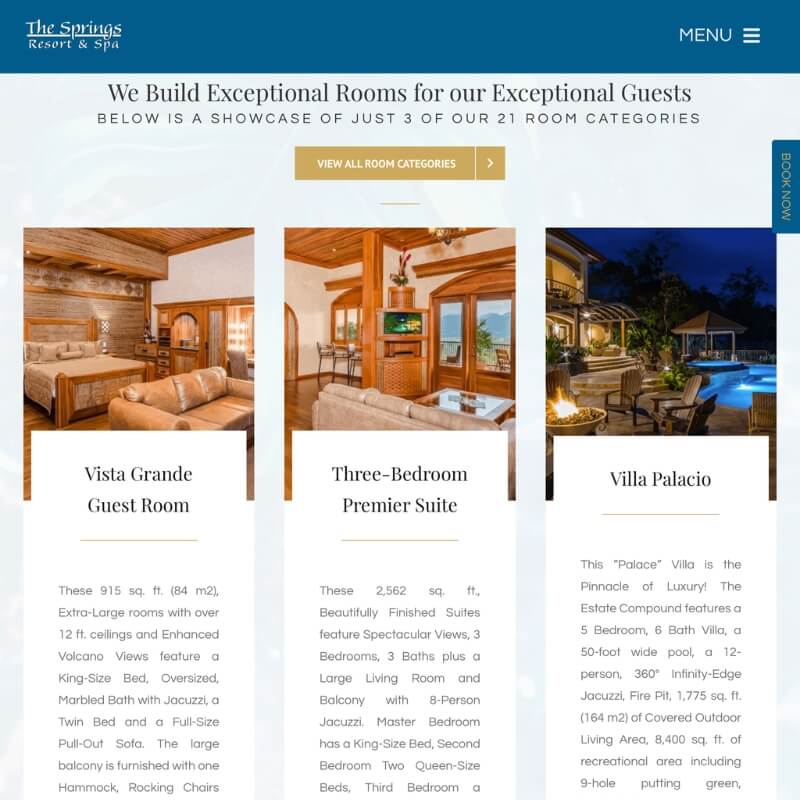 The Springs Resort and Spa is a five-star destination that's been continually voted highly by CNN Travel and other publications.
On its 165-acre property, you can enjoy horseback riding, unique putt-putt courses, river tubing, kayaking, and much more. Don't worry: their wedding support is excellent, too, meaning you should have a fantastic experience.
Why it made our list:
Most Costa Rica wedding venues have plenty of outdoor fun for you and your party. This venue goes one step beyond by offering one of the best and most inclusive experiences possible. If you want to have fun during your ceremony and after, try this venue!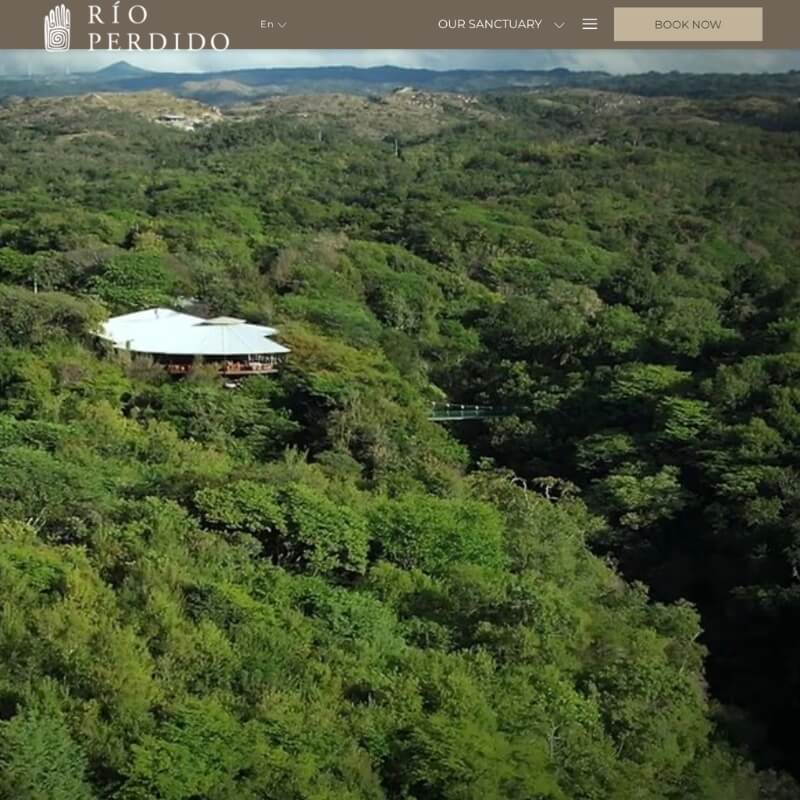 Rio Perdido Hotel and Thermal River is a high-quality experience that includes 20 miles of hiking trails, 30 bungalows, zip-lining, mountain biking, and much more.
Located in a dwarf fortress, Rio Perdido provides fun and exciting experiences that include multiple accommodations for your wedding. It doesn't get much better than this!
Why it made our list:
If you want your wedding guests to have a lot of fun while staying at your wedding venue, try this option. Your family can stay for days, explore the region, go zip-lining, and much more. Even better, you and your partner can explore the area together!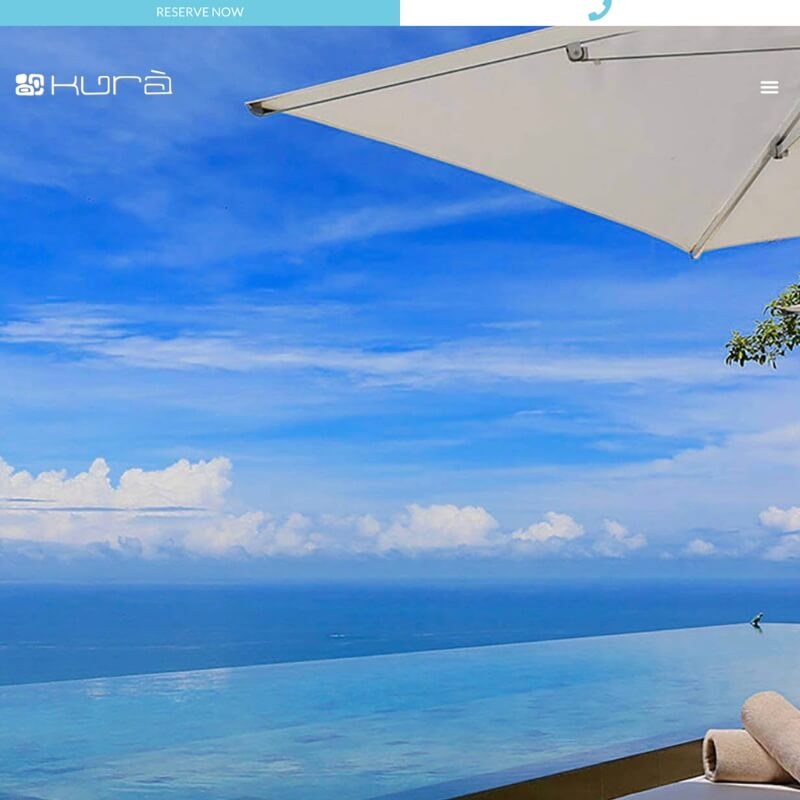 Kura Boutique Hotel is designed as a minimalist resort with beautiful views and personalized luxury. You can set up your wedding in a private villa on the ocean, get help planning your dining options, take beautiful photos, and much more.
The glamor of this resort is likely to never wear off, no matter how long you stay here and how much fun you experience!
Why it made our list:
Do you want an adult-only experience for your wedding? There's nothing wrong with kids, but you may want something more private with fewer little ones getting underfoot. This hotel only allows adults, giving you a more mature experience.
Can foreigners get married in Costa Rica?
Foreigners can get married in Costa Rica. Both the bride and groom need to have valid passports and provide required documents. You don't need to be a resident or stay in the country for a long time before the wedding.
What documents do we need to get married in Costa Rica?
You will need:
Valid passports
Birth certificates (with an official translation if not in Spanish)
If divorced, a copy of the final divorce decree
An affidavit (a written statement) saying you are single and can legally marry
Two witnesses with valid passports
What is the best time of year to get married in Costa Rica?
The best time to get married in Costa Rica is during the dry season, from December to April.
The weather is sunny and warm, making it perfect for outdoor weddings. May to November is the rainy season, so there is a higher chance of rain on your wedding day.
Bottom Line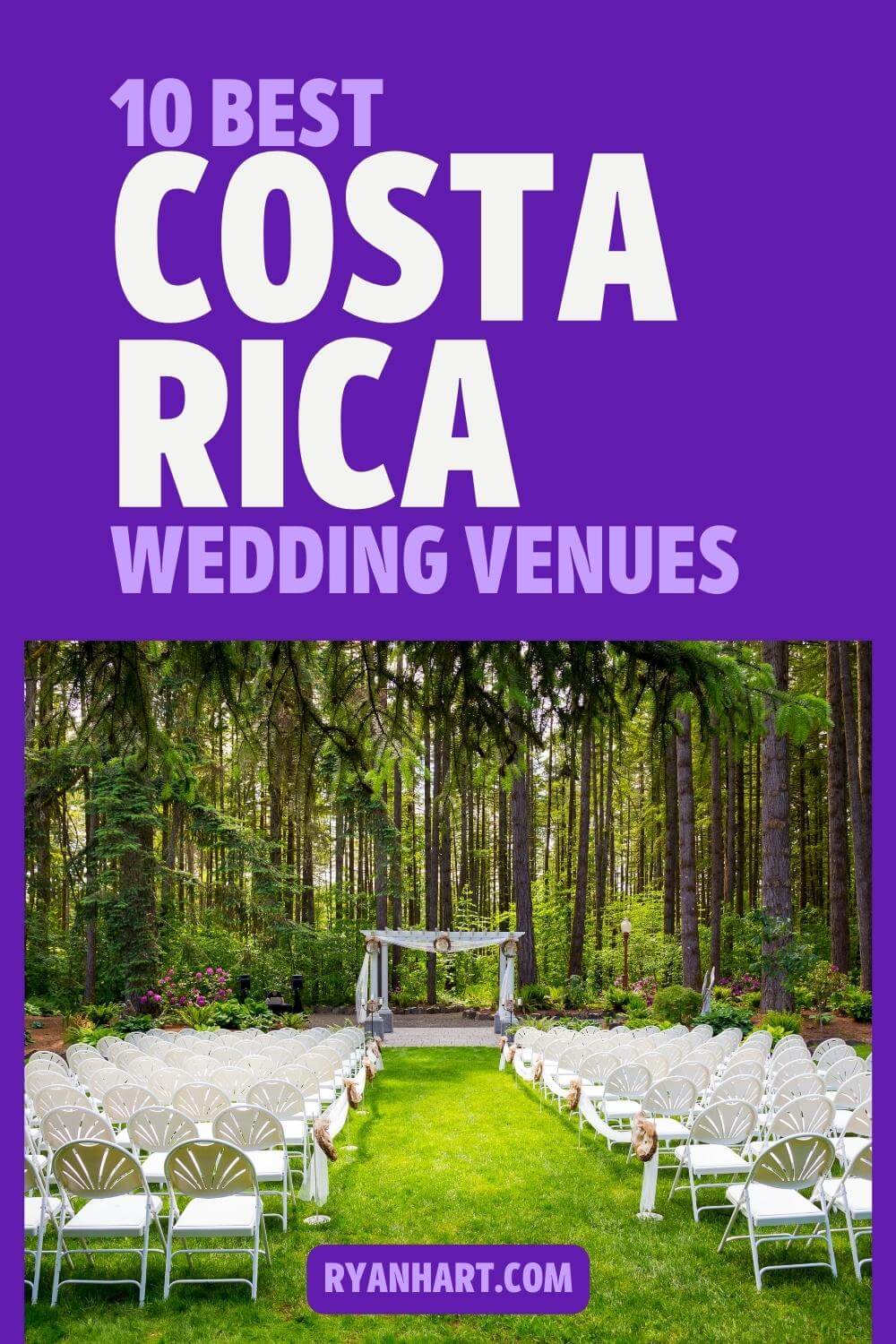 Getting married in Costa Rica is a fantastic choice for couples who want a beautiful and special wedding day. The incredible wedding venues in this lovely country offer something for everyone, no matter what type of setting you dream of.
From sandy beaches and crystal-clear ocean waters to breathtaking mountain views and lush rainforests, your perfect wedding location is waiting for you in Costa Rica.
Plus, the friendly locals and vibrant culture will make your wedding day even more amazing. So, why wait? Begin planning your unforgettable Costa Rican wedding today, and get ready to start your new life together in paradise!