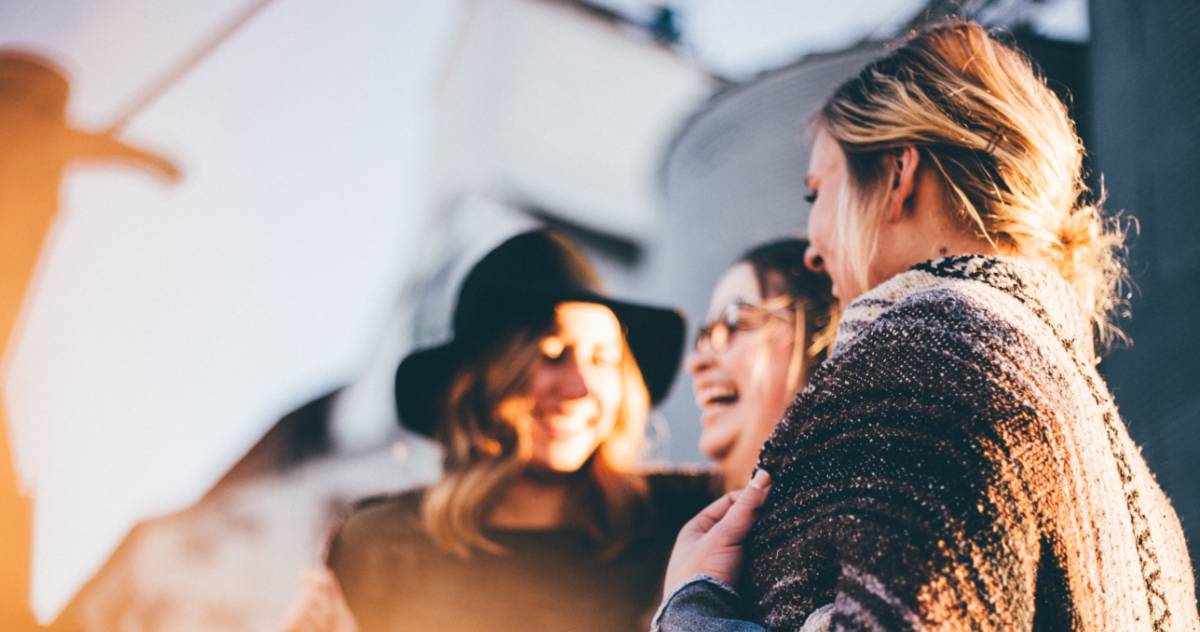 In this post, you'll learn the spiritual meaning of ringing in the ears.
In fact:
I discovered that there are different meanings depending on whether your left ear or right ear is ringing.
Ready to find out what it means when your ears ring?
Let's get started.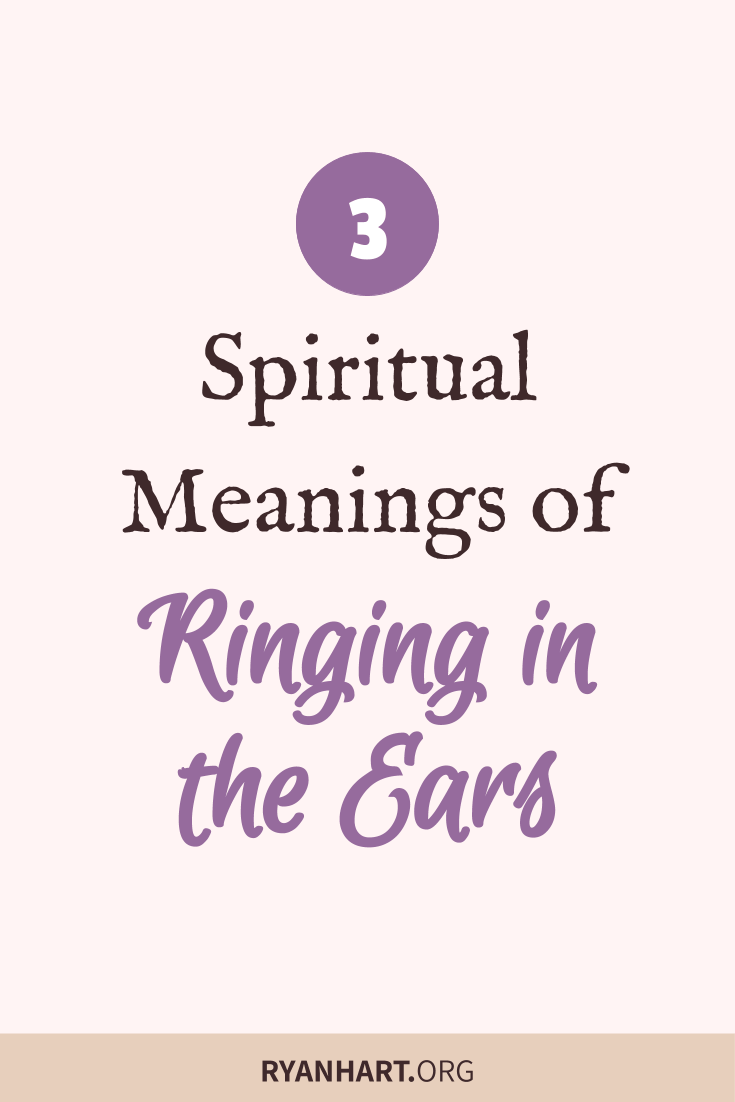 What Does it Mean When Your Ears Ring?
The medical causes of ringing in the ears are very well documented, but very few people talk about the meaning of this condition.
What I uncovered in my research is that there are 3 possible spiritual meanings. In order to better understand what message your guardian angel is trying to send you, you'll need to gather more information.
First, identify whether you are experiencing ringing in your left ear, right ear, or both. Next, pay attention to how frequently it happens and how long the ringing lasts.
Finally, notice the sounds you hear. Is the ringing high-pitched or a muffled buzzing sound?
Each of these symptoms can change the spiritual meaning for better or worse. Also, keep in mind that you could be receiving different types of spiritual messages if you hear ringing in your left or right ear.
Left ear ringing is associated with messages about your life on Earth. In contrast, right ear ringing is said to be a message from God or someone you know in Heaven.
Here's what it means when your ears ring:
Someone is Talking About You
The most common spiritual meaning of ringing in the ears is related to gossip. You have a great desire to be liked by others and are always putting the needs of your friends or family first.
So when you hear ringing in your ears, it could mean that someone is talking about you.
If you are experiencing a high-pitched ringing sound, it tells me you have likely had relationship problems in the past. Friends, family members, or loved ones are possibly talking about you behind your back.
The noise you hear is from your guardian angel sending a message to be careful about how much you reveal to others.
On the other hand, you may experience ringing in the ears if someone in Heaven is talking about you.
Have you recently lost someone close to you? Hearing a high-pitched noise in your right ear could be a sign that your guardian angel is trying to pass on a message from Heaven.
While we cannot communicate with those that have passed away, we can use this message to inspire our prayers. Take a moment to pray and ask that God look over your loved ones in Heaven.
You Are About to Receive a Spiritual Gift
Ringing in the ears can be a positive spiritual sign that you are about to have a religious or mystical experience.
This might mean that you will receive the spiritual gift of healing.
1 Corinthians 12 says that we are given multiple gifts from the Holy Spirit. One of these gifts is the power of healing. If you or someone close to you has been suffering from health problems, pay close attention to the ringing in your ears.
This message from your guardian angel could mean that your health problems are about to improve. Continue to pray for guidance. Try saying one of these prayers for healing.
Change is Coming Soon
Guardian angels are sent by God to guard us in all ways (Psalm 91:11) and to deliver messages (Luke 1:19).
Ringing in the ears could be a message from your guardian angel that you are about to experience a change in your life.
The fact that you are hearing ringing does not tell me whether you will experience positive or negative change.
Start watching for other messages from your guardian angel to find out what changes are coming. Pay close attention to repeating number sequences, or angel numbers, you see throughout your day such as 1111, 222, or 555.
If you are going through financial trouble, this could be a sign that things are about to get better. The same goes for relationship problems. Ringing in the ears is a great sign that things are about to change for the better.
Causes of Ringing in the Ears
The most common cause of ringing in the ears is Tinnitus. A condition that causes you to hear sounds that have no external source.
Tinnitus is common in adults over the age of 55. Ringing in the ears is frequently associated with hearing loss and can be caused by damage to the small, inner ear hairs that send noise signals to the brain.
You might also experience ear ringing if you are taking certain medications such as aspirin, ibuprofen, Aleve, or certain antibiotics.
While there is no cure for Tinnitus, your doctor can help you find ways to manage the side effects.
How to get rid of ringing in the ears:
Use hearing aids
Adjust medication levels
Try behavioral or massage therapy
Remove excess ear wax
Reduce exposure to loud noises
If you have any concerns about your health, always consult with a physician or other healthcare professional.
Now It's Your Turn
And now I'd like to hear from you.
How often have you been experiencing ringing in the ears?
What do you think this means spiritually?
Either way, let me know by leaving a comment below right now.