Malibu is one of the most famous and beloved cities in southern California. Nestled in the Santa Monica Mountains within sight of the Pacific Ocean, this spot near Los Angeles has become known for its lush natural beauty.
It is also home to many vineyards where California's famous wine is produced. In other words, it is a stunning place to celebrate your wedding day!
If you and your significant other are planning a wedding, check out our recommended Malibu venues below.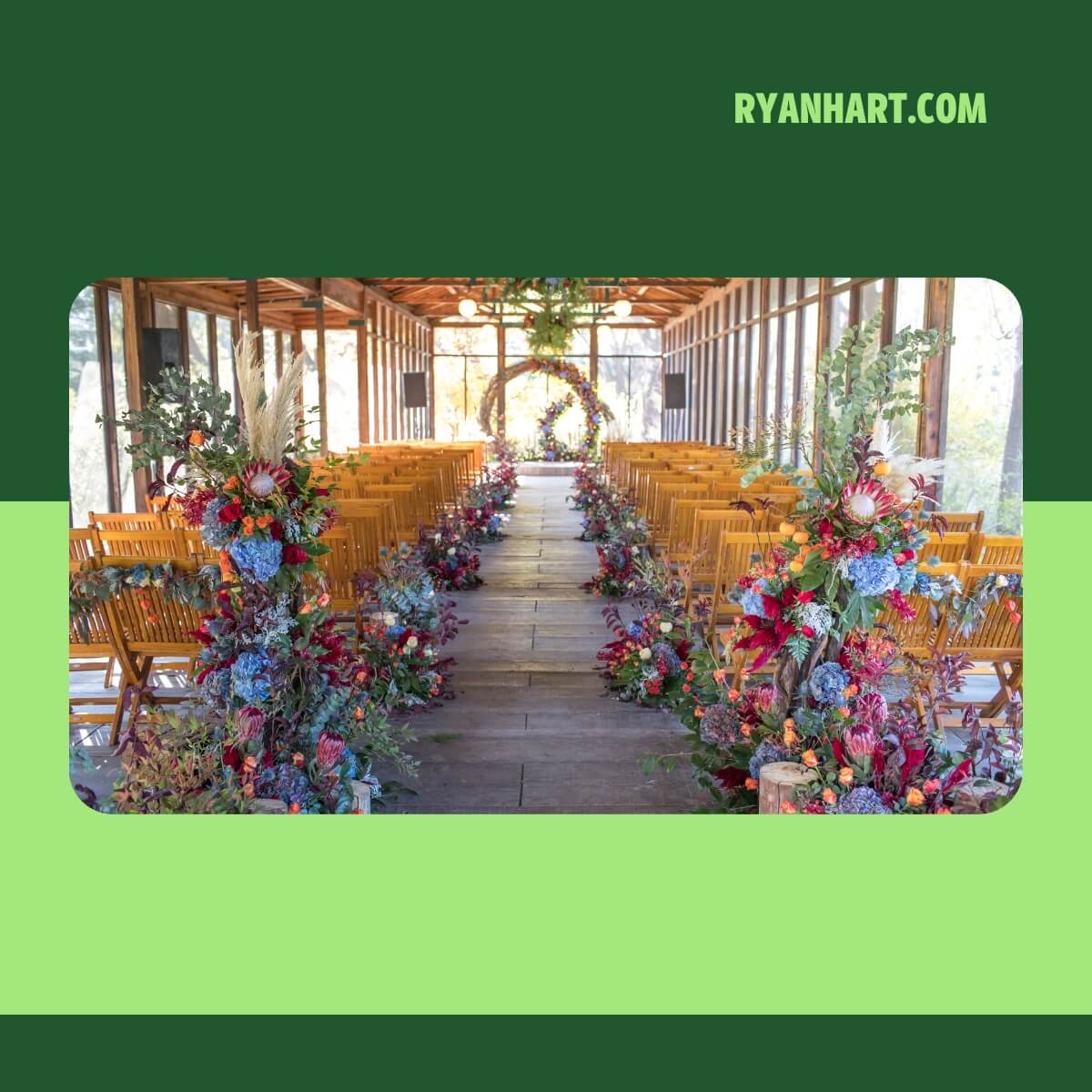 Where is the best place to get married in Malibu?
Malibu has some of the most beautiful scenery in southern California. Whatever venue you choose will likely include stunning views of the ocean, mountains, or vineyards. That being said, Malibu has a wide variety of venue options!
You can find something for every wedding style, from historic properties to elegant wineries. Read on to learn more about our best recommendations for Malibu wedding venues: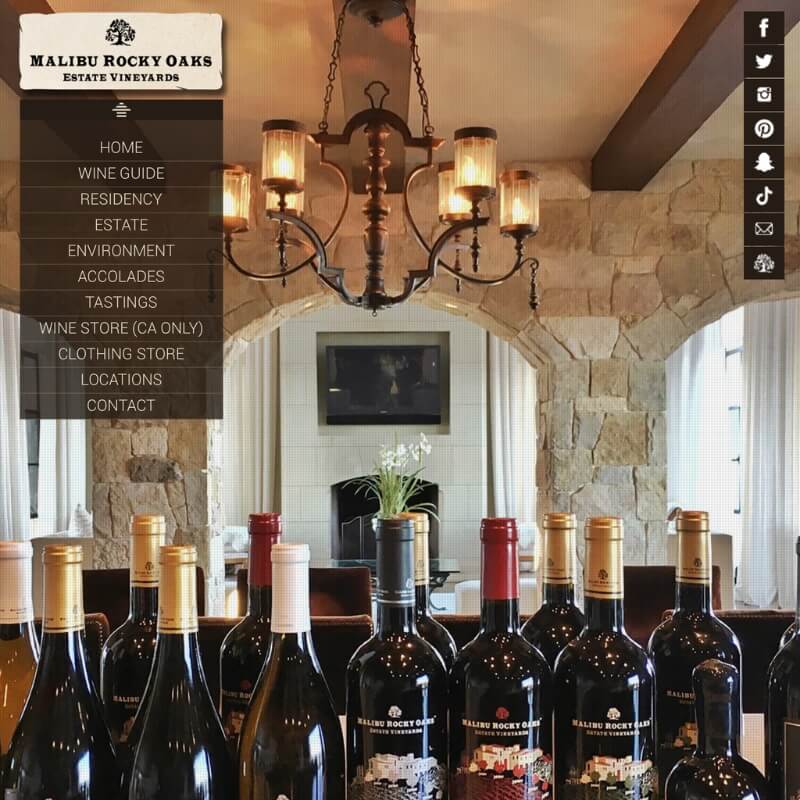 Malibu Rocky Oaks Estate Vineyards is one of the most stunning wineries in California. Here, local grape varieties thrive in the Mediterranean microclimate, making it a pleasant spot at every time of the year.
The lush Santa Monica Mountains surround this award-winning vineyard. When you plan your wedding here, you will have access to the charming Tuscan villa estate and the surrounding grounds. It's the perfect spot for a wedding in California paradise.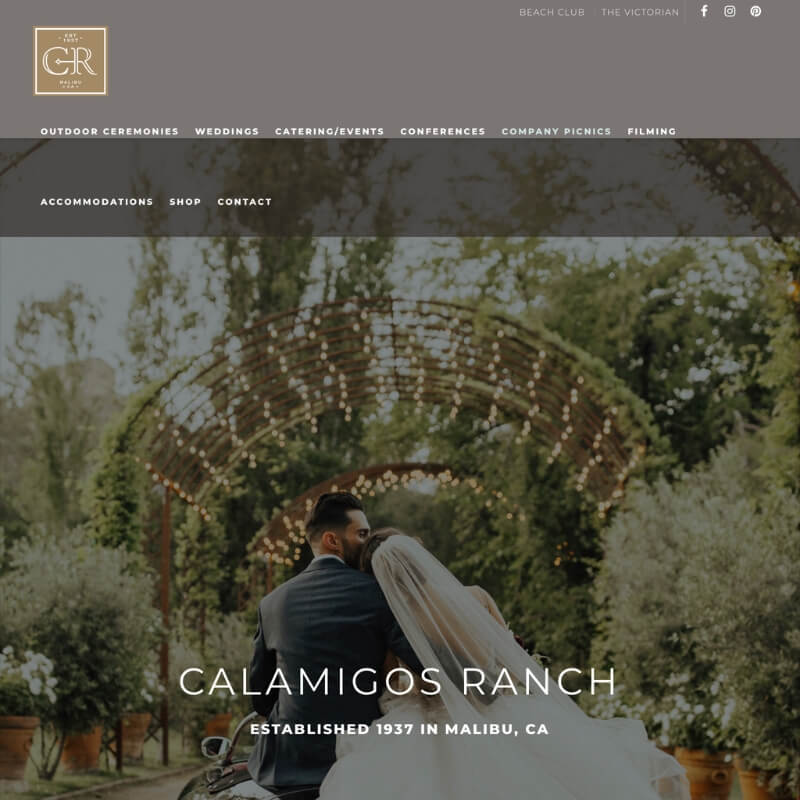 Calamigos Ranch is a stunning 5,500-acre ranch located in the Santa Monica Mountains. Here, in the heart of California wine country, you and your significant other can exchange vows surrounded by the area's wild natural beauty.
The ranch has been a beloved Malibu retreat for more than 80 years. Today, it has become a popular wedding spot thanks to its beautiful scenery. When you celebrate your wedding at Calamigos Ranch, you will feel like you have stepped into your own private haven.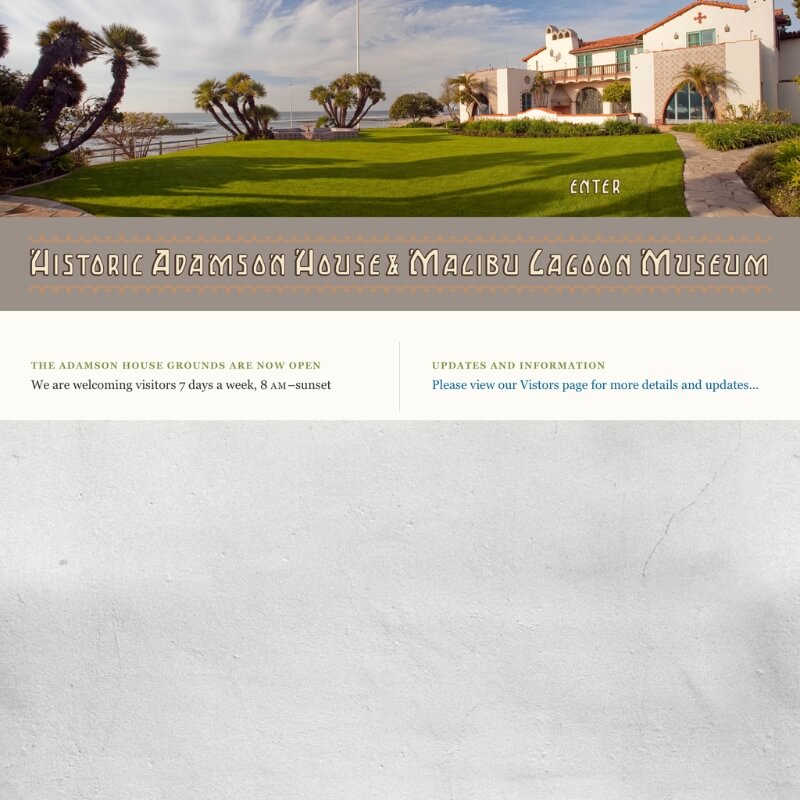 The Adamson House Museum is a historic property that bridges California's Malibu Creek and the Pacific Ocean. Once a family home, this Spanish Colonial-style property is now a state park and historical landmark.
The Adamson House opens its grounds for private events, including weddings, between March and November. You and your spouse-to-be can exchange vows overlooking the ocean, with the gorgeous museum in the background. Though the house isn't available for events, you and your guests can enjoy a tour during your cocktail hour.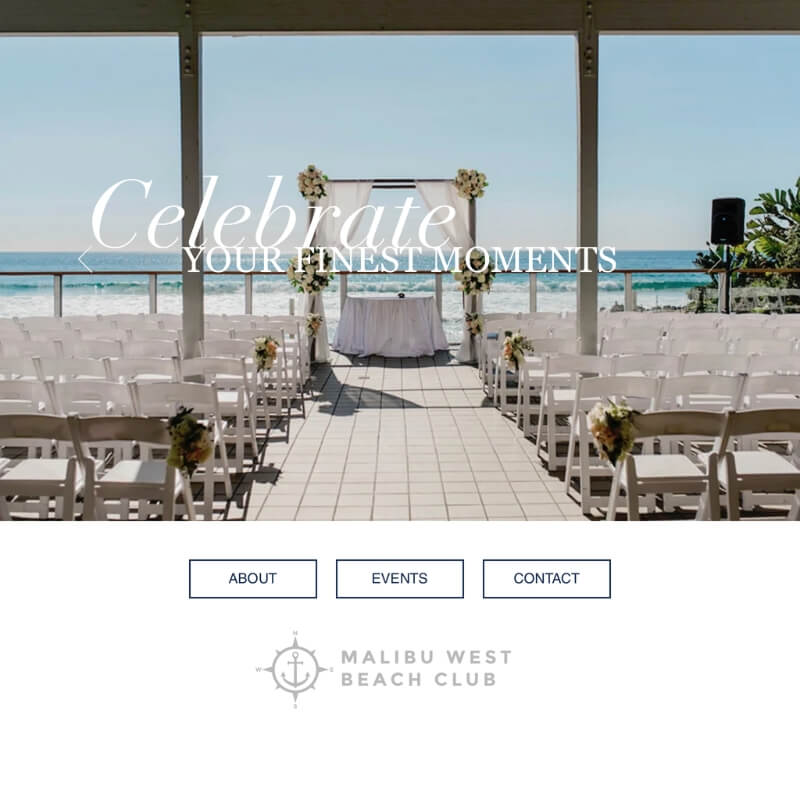 Malibu West Beach Club is the perfect spot to celebrate a beachfront wedding. The club offers a stunning two-story view of the beach, which you and your guests can enjoy from the outdoor deck.
This view includes Catalina Island and Santa Cruz, and if you're lucky, you may spot dolphins and seals leaping out of the water! If you are looking for a beautiful place to get married in Malibu, the Malibu West Beach Club ticks every box.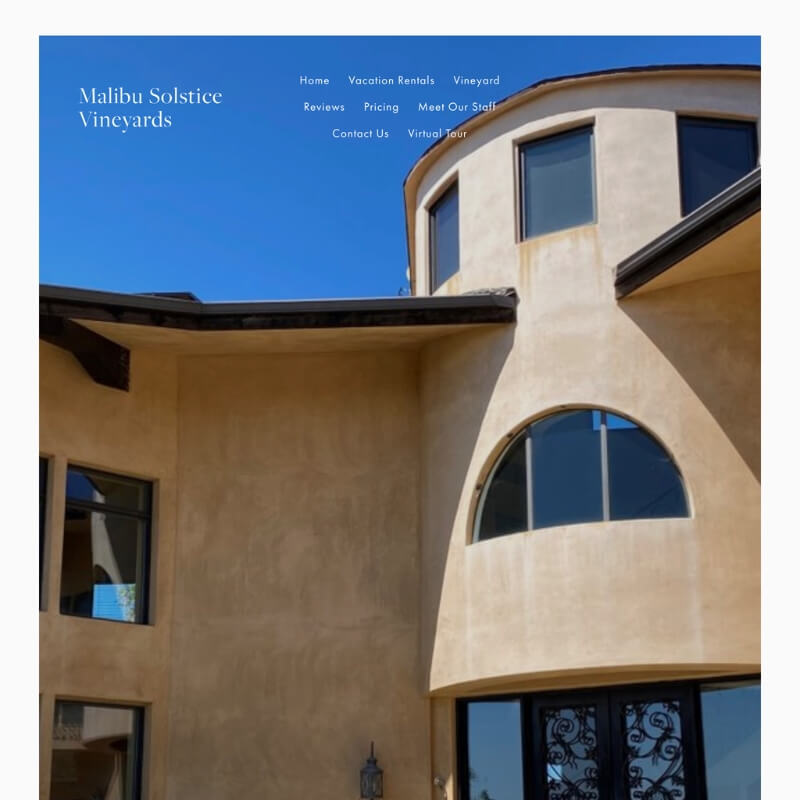 Malibu is at the heart of California wine country, where some of the best wines in the world are produced. The vineyards here offer the perfect outdoor setting to celebrate your special day. Malibu Solstice Vineyards is one of these, an award-winning small winery surrounded by views of the mountains.
The private estate is surrounded by natural beauty, including glimpses of the Pacific Ocean. The building offers a luxurious place to stay during your planning phase or honeymoon.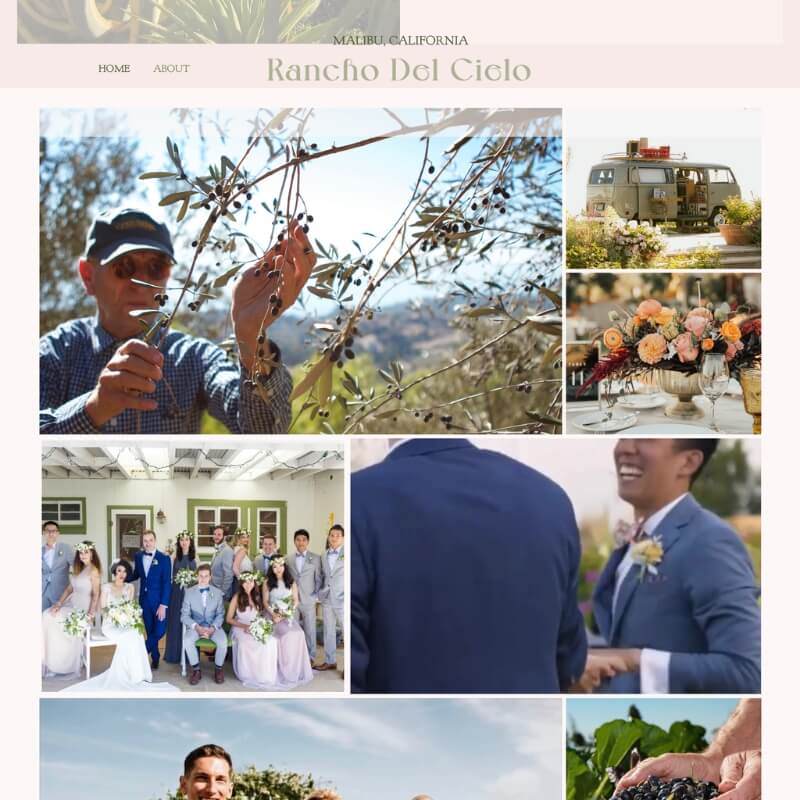 Rancho Del Cielo translates as "Ranch of the sky," and once you arrive, you will immediately see why. This mountaintop venue is a secret haven where you can marvel at California's natural beauty.
With views of the Pacific Ocean, the Channel Islands, and Santa Monica Bay, Rancho Del Cielo is surrounded by beauty wherever you look. It has become a popular spot for events of all kinds but specializes in weddings. Imagine exchanging vows in the sky — or as close as it gets.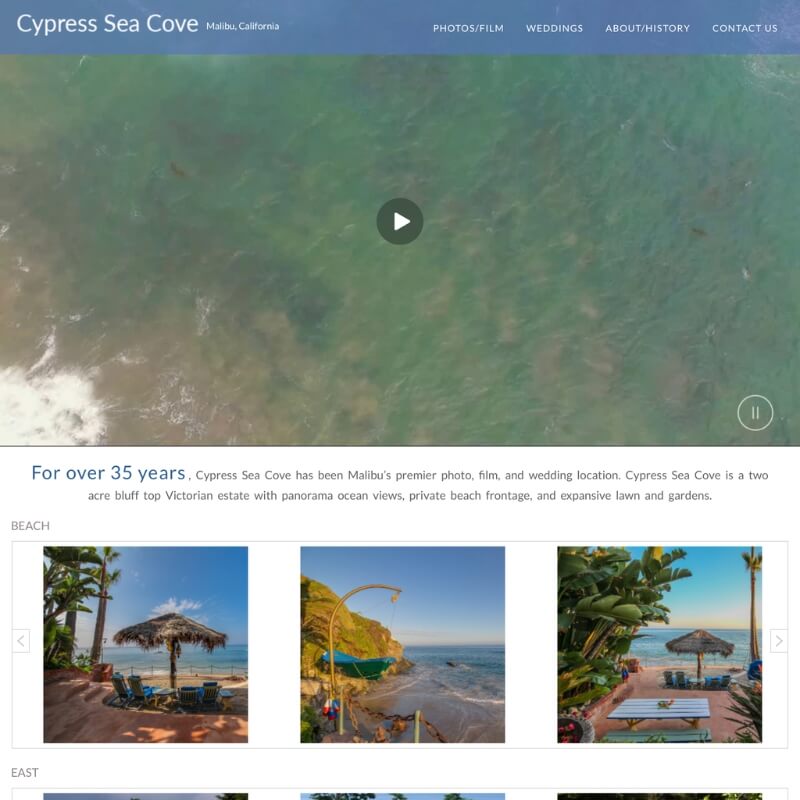 Cypress Sea Cove has been one of Malibu's most popular wedding venues for over three decades. This Victorian-era estate stands on a bluff, offering 360-degree views of the surrounding ocean, beach, and gardens.
When you get married here, you will have access to the stunning grounds and the mansion itself. You can get ready in style here before celebrating your ceremony and reception overlooking some of the most beautiful scenery in southern California.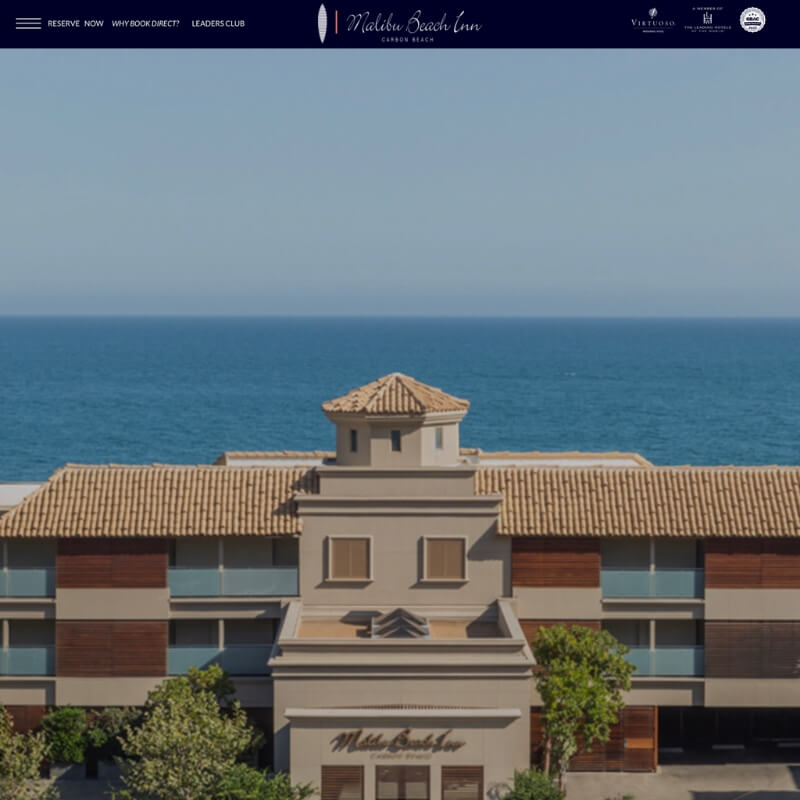 Malibu Beach Inn is located on a stretch of beach famously known as "Billionaire's Beach," thanks to its stunning natural beauty and opulent hotel accommodations. It has become one of the most in-demand wedding venues in Malibu.
The inn employs a full wedding team ready to assist you with planning your day from start to finish. You can celebrate in the private dining room or on the outdoor terrace, both featuring panoramic ocean views. The inn also includes 47 rooms for your guests and a spa where you can get ready for your big day.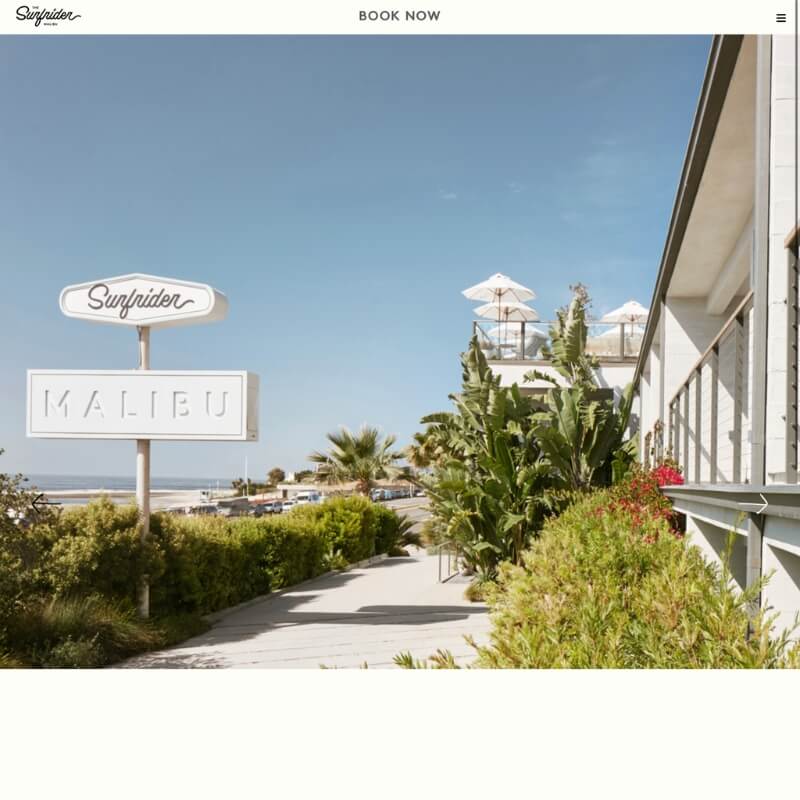 The Surfrider Hotel Malibu is a gorgeous boutique hotel adjacent to the famous Surfrider Beach. Designed as a monument to California's surf culture, the hotel is the perfect combination of relaxed and elegant.
This is the ideal place for a small beachfront wedding. When you get married at the Surfrider, you can celebrate your ceremony on the rooftop terrace surrounded by views of the Pacific.
The Surfrider is the perfect choice for your wedding if you're looking for something casual and intimate but still beautiful!
What is the average cost of a wedding venue in Malibu?
The cost of Malibu wedding venues can range a lot. Prices may be from $2,000 to over $20,000. The price depends on the place, the number of people you invite, and the services they offer.
The price usually includes things like tables, chairs, and linens. Remember, catering, flowers, and other services are not always included in the price. When looking for a venue, make sure to check what's included in the price and what's not. That way, you'll know exactly how much to budget for your Malibu wedding.
What is the best time of year to get married in Malibu?
The best time for a wedding in Malibu is late spring, summer, and early fall (May-October). The weather is warm and sunny. But, remember there might be rain, so have a backup plan. Also, consider the time of day that you would like to get married.
If it's during the summer months, then avoid mid-day and plan for an early morning or late afternoon ceremony. That way, your guests will be more comfortable and have a better experience. Remember to check with local parks and beaches in Malibu for any regulated rules.
What types of wedding venues are available in Malibu?
Malibu has a wide variety of wedding venues, including beachfront venues, vineyards, upscale resorts, and elegant mansions. No matter what your budget or style, Malibu offers something for everyone. From breathtaking ocean views to lush vineyards and romantic gardens, there is no shortage of beauty in this special city by the sea. Whether you're looking for a charming boho beach wedding or an exquisite garden ceremony, Malibu has the perfect setting for your special day.
Can I bring in my own vendors?
Most Malibu wedding venues allow you to bring in your own vendors, but there may be restrictions. You should check with your venue to make sure they allow outside vendors and if any fees or insurance policies apply. Be sure to consider any additional costs, like setup or breakdown fees, before choosing a venue. With so many gorgeous locations to choose from, Malibu weddings are sure to be beautiful and memorable!
Bottom Line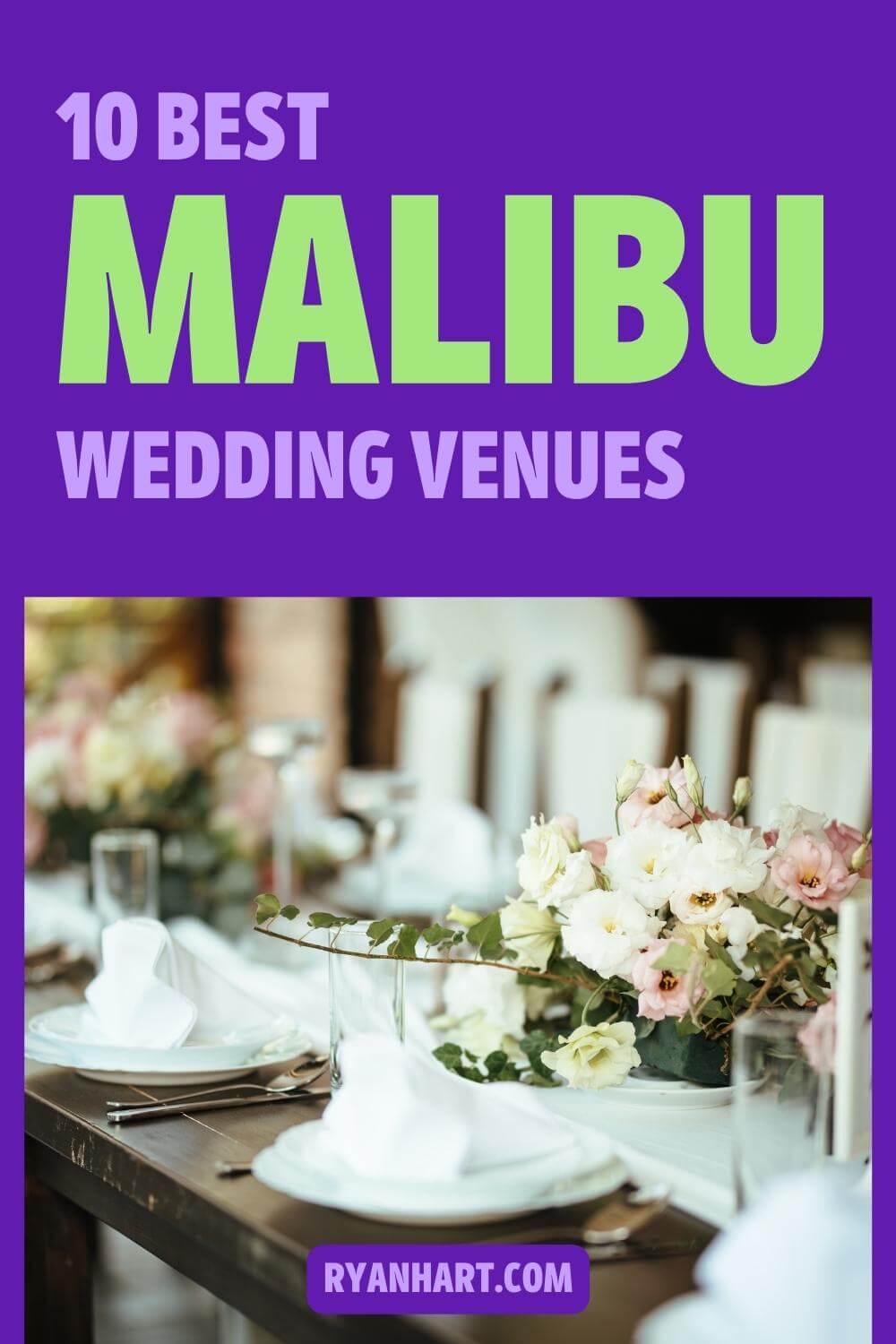 Planning your dream wedding in Malibu is an exciting journey. With so many stunning venues to choose from, you are sure to find the perfect place for your special day.
Remember, it's important to think about your style, the number of guests you want, and your budget when choosing a venue. Malibu has everything from beautiful beaches to amazing vineyards and elegant estates.
No matter what you choose, your wedding will be unforgettable. So, start planning your Malibu wedding today, and get ready for the best day of your life.