If you're planning your dream wedding in the Dominican Republic, search no further! We have compiled a selection of the best Dominican Republic wedding venues.
With its unspoiled beaches, awe-inspiring landscapes, and vibrant local culture, the DR provides an enchanting setting for your special day.
However, planning a wedding in a foreign country from afar can be difficult. Whether you envision an intimate ceremony on the sandy shores or a lavish celebration at a prestigious resort, these venues cater to every desire.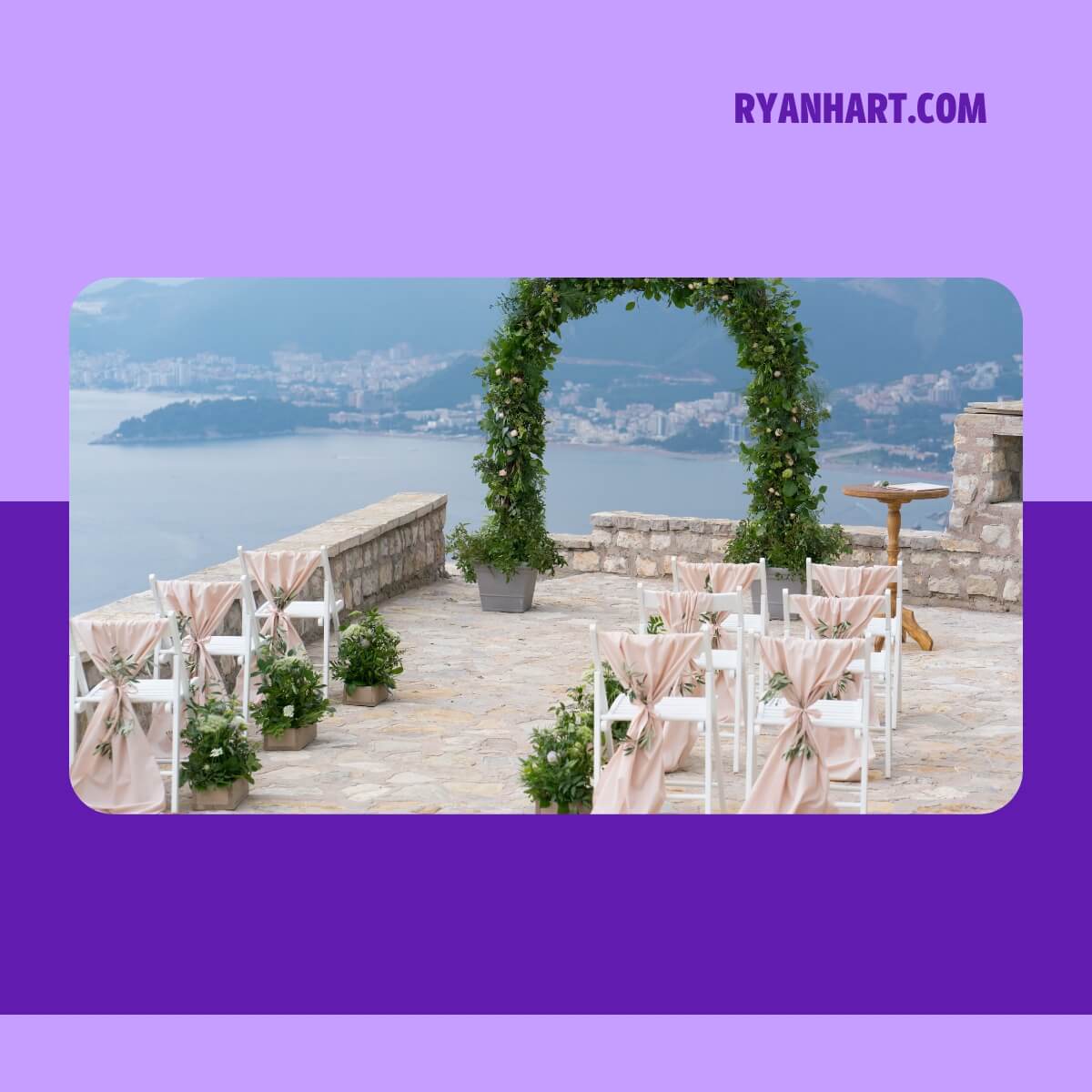 Where is the best place to get married in the Dominican Republic?
Here are the top ten wedding venues in the Dominican Republic: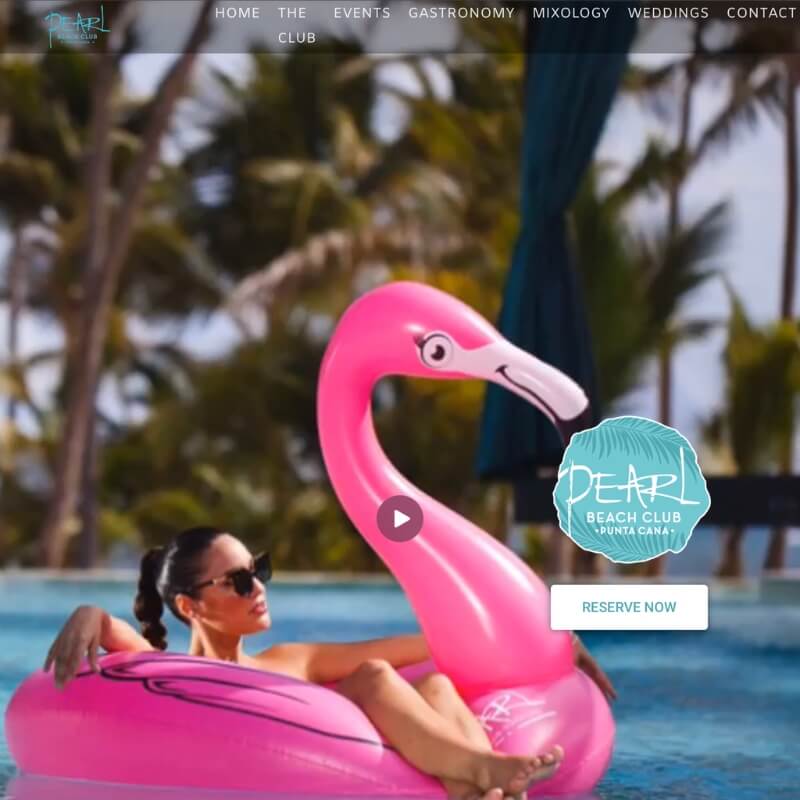 Pearl Beach Club in the Dominican Republic is a captivating wedding destination that exudes luxury and charm. Nestled along the pristine shores of Punta Cana, this tropical paradise offers a picture-perfect backdrop for exchanging vows.
With its breathtaking white sand beaches, crystal-clear turquoise waters, and lush palm trees, the stage is set for an unforgettable beachfront ceremony and reception under the stars.
Pearl Beach Club offers a free wedding consultation to get started and employs an entire wedding planning team to help your beach wedding dreams come to life.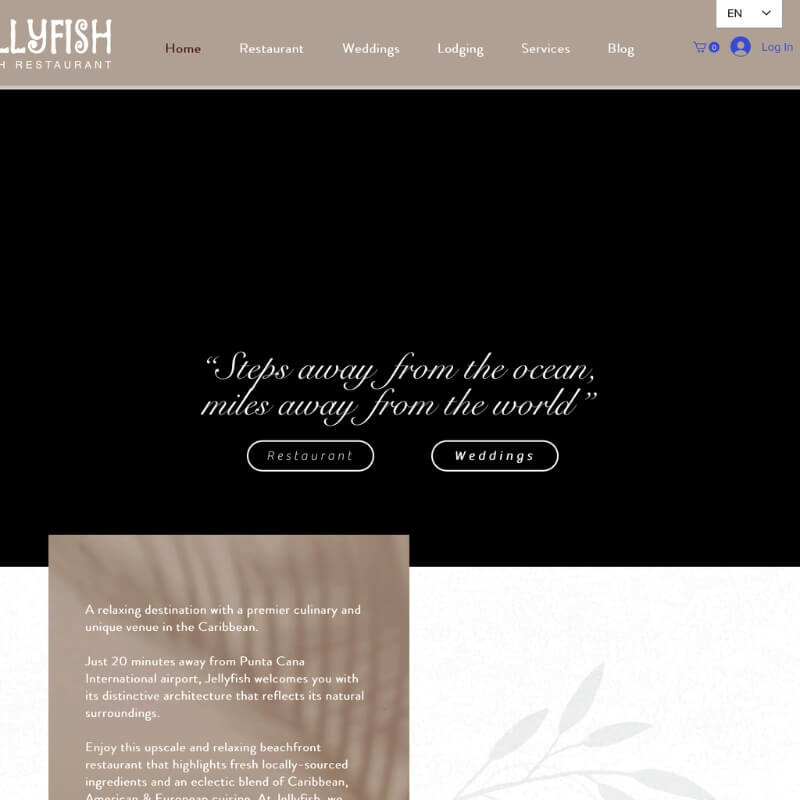 Jellyfish Beach Restaurant is a renowned culinary establishment that offers an unforgettable dining experience with a picturesque oceanfront setting.
Nestled along the stunning Bavaro Beach in Punta Cana, Jellyfish is a favorite among locals and tourists alike. It is an ideal wedding destination due to its breathtaking oceanfront location, romantic atmosphere, and renowned culinary expertise, providing an unforgettable dining experience for your reception.
When planning a wedding at Jellyfish Beach Restaurant, you can relax knowing that all the details will be handled. There is a dedicated wedding coordinator to take care of every detail.
They have an on-site bridal suite to get ready in, and you can even bring in hair stylists and makeup artists if you choose. The world-class pastry chef can bake your custom wedding cake. And they have a contingency plan for an indoor venue in the event it rains on your wedding day.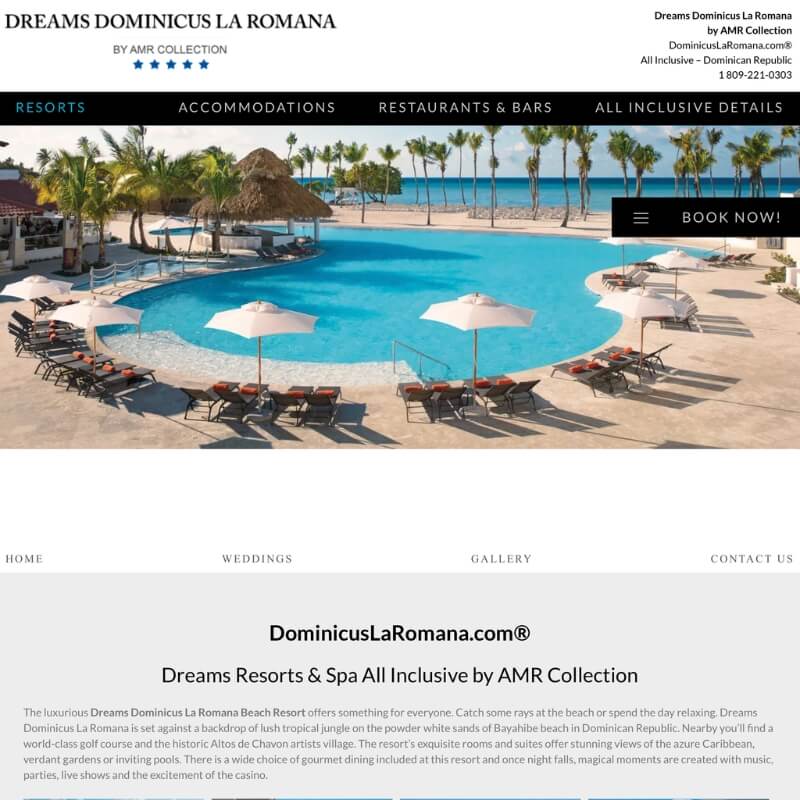 The Dreams Dominicus La Romana is a prestigious resort group offering a remarkable wedding experience for soon-to-be newlyweds seeking luxury, comfort, and unparalleled beauty.
This venue is an ideal wedding destination due to its portfolio of luxurious resorts offering diverse venues, impeccable service, and stunning locations, ensuring couples can tailor their dream wedding and create lasting memories in a sophisticated and enchanting setting.
Each resort within the AMR Collection boasts exquisite architecture, breathtaking surroundings, and world-class amenities. From stunning beachfront locations to lush tropical gardens, your wedding will be surrounded by an idyllic backdrop.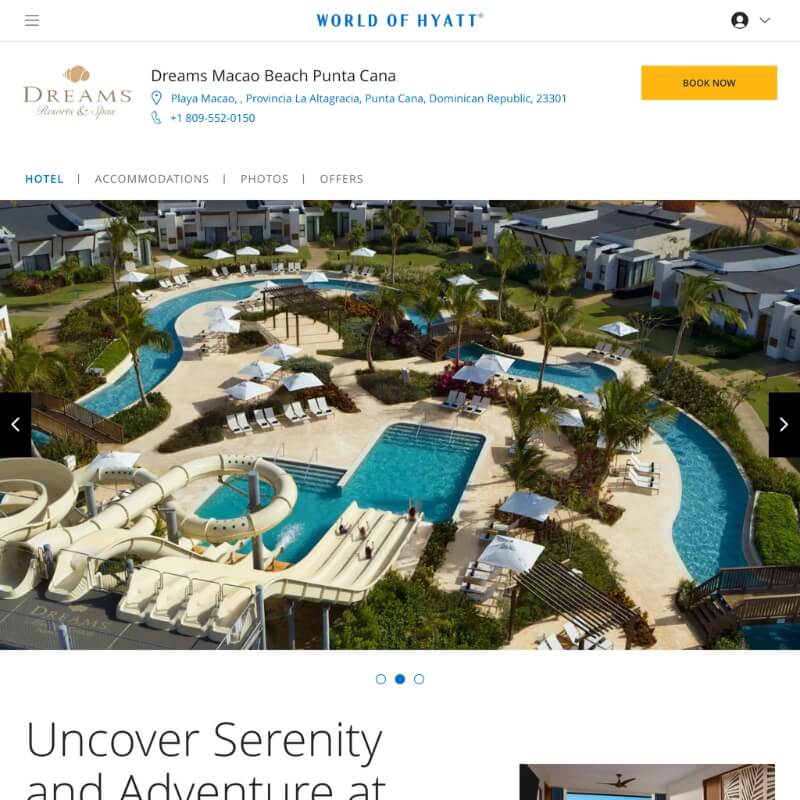 Dreams Macao Beach Punta Cana is a luxurious resort offering an idyllic retreat for couples seeking relaxation, entertainment, and natural beauty.
Situated along the pristine shores of Macao Beach, this all-inclusive resort provides a serene and picturesque setting.This beautiful location is the perfect wedding destination thanks to its serene beachfront location, luxurious accommodations, and wide range of activities.
It provides couples an ideal blend of relaxation, romance, and entertainment for their dream wedding celebration.
Dreams Macao offers five different wedding package options to suit the needs of every wedding dream.
The packages range from a small beach ceremony with a reception of cake and champagne for up to ten people to an elegant affair for one hundred guests or more, including flowers, couples massages, a full plated dinner on the terrace, and more.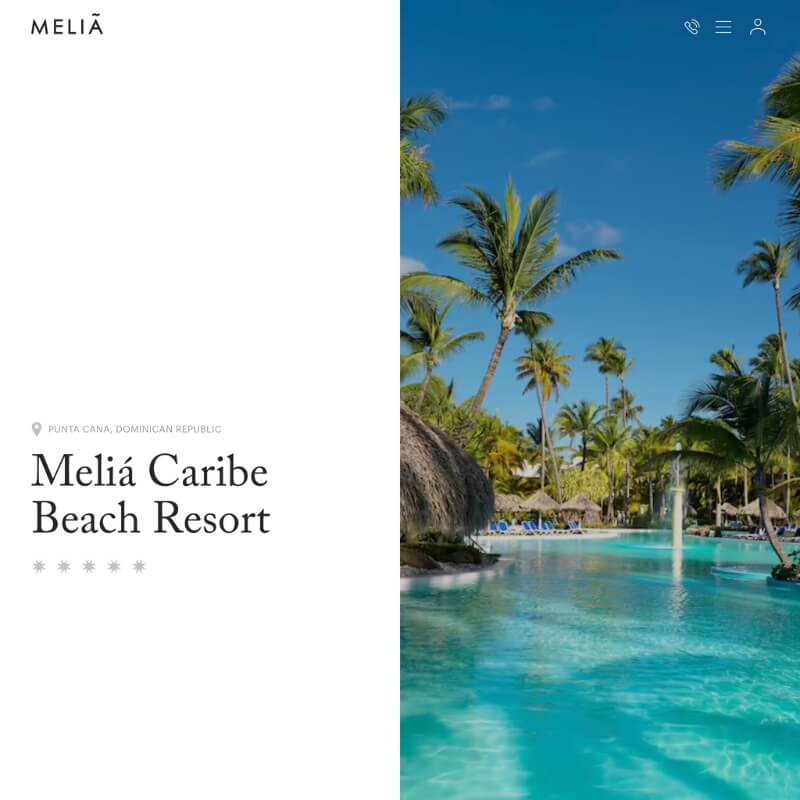 The Meliá Caribe Beach Resort is a magnificent all-inclusive resort that offers three different all-inclusive wedding packages. Located in the heart of Punta Cana, this sprawling resort spans across beautiful tropical gardens and boasts a pristine stretch of white sandy beach.
The stunning beachfront location, luxurious accommodations, and various wedding venues allow couples to create their dream wedding in a picturesque and elegant setting, accompanied by exceptional service and amenities.
Guests can indulge in various culinary delights at the resort's numerous restaurants and bars, which serve a diverse selection of international and local cuisines. From buffet-style dining to à la carte options, there is something to satisfy every palate. Additionally, the resort offers several activities and entertainment, including swimming pools, water sports, fitness facilities, kids' clubs, and nightly performances.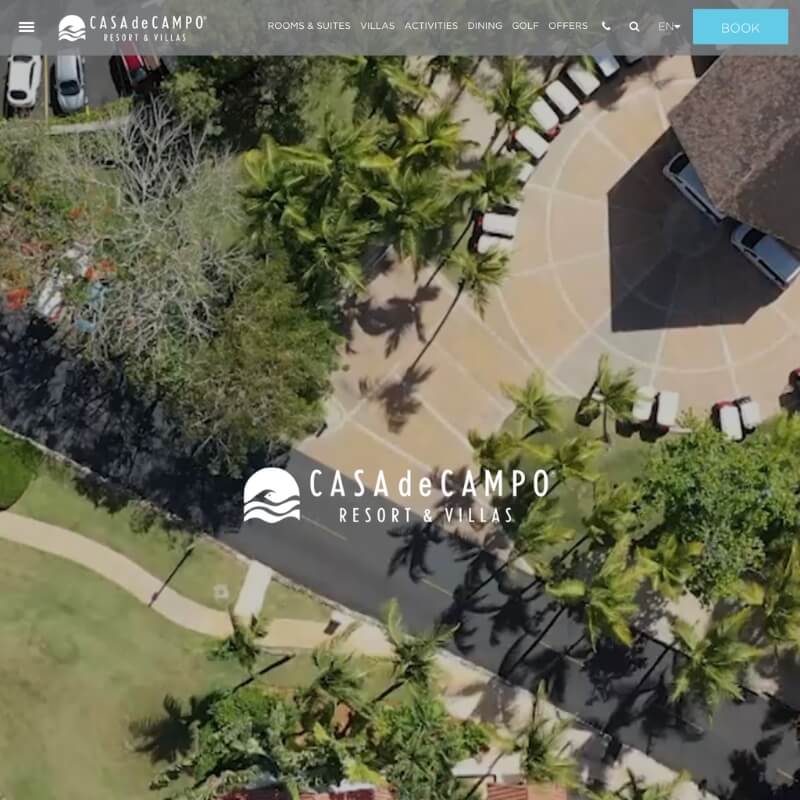 Nestled in La Romana, Casa de Campo Resort & Villas is a luxurious destination renowned for its elegance and exclusivity. This expansive resort boasts an array of wedding venues, from private villas and beachfront areas to elegant ballrooms.
The resort's experienced wedding planners meticulously orchestrate every detail, ensuring couples have a personalized and unforgettable wedding experience in a luxurious and secluded setting.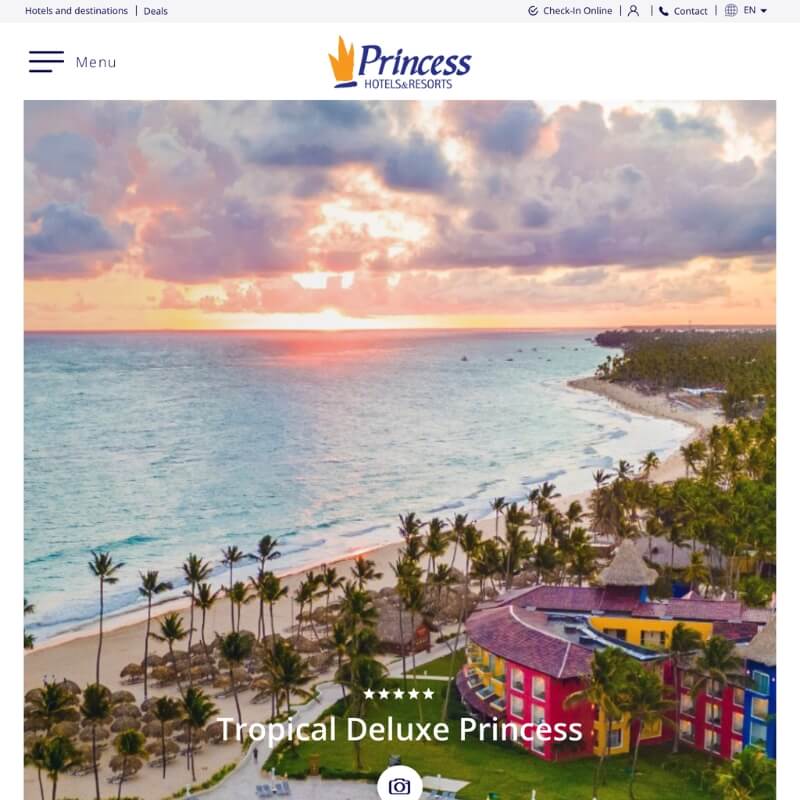 The Tropical Deluxe Princess is a charming resort that offers a delightful tropical escape for couples seeking relaxation and adventure. Located in the famous Bavaro Beach area of Punta Cana, this all-inclusive resort provides a serene setting surrounded by lush gardens and crystal-clear waters.
With its beautiful surroundings, comfortable accommodations, and a range of activities, Tropical Deluxe Princess is an excellent choice for your wedding. It provides couples with a relaxed and picturesque backdrop for their wedding celebration.
With a selection of venues, from a sandy beachfront ceremony, to a more intimate affair on the garden terrace, couples will find precisely what they're looking for. When planning your wedding here, you'll have exclusive access to their on-site wedding coordinator to help with the big day's details.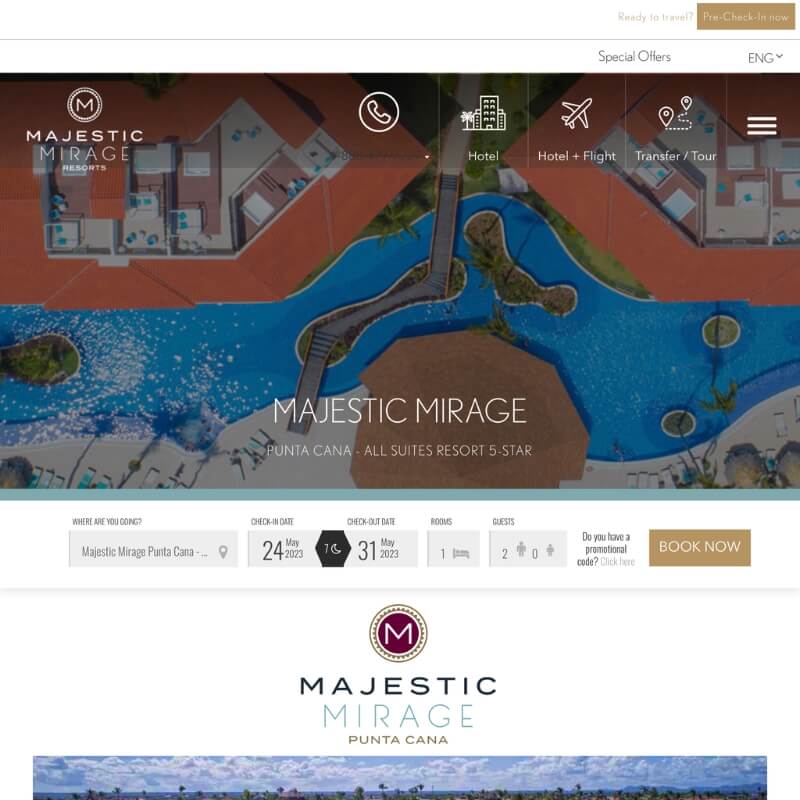 The Majestic Mirage is a luxurious resort that offers an unparalleled wedding experience in the heart of the Caribbean. Situated along the pristine white sands of Bavaro Beach, this five-star resort boasts a stunning setting, combining natural beauty with modern elegance.
The Majestic Mirage excels in planning weddings and is designed to be the Most Romantic Place in the Caribbean. They offer several venue locations throughout the resort, suitable for outdoor ceremonies in the sand or indoor events in the case of a warm, tropical afternoon rain.
The Majestic Mirage has several wedding packages, including a plated or buffet-style dinner, open bar, live music, custom wedding cake, and more. With a large variety of wedding packages available, there will be something perfect for every style.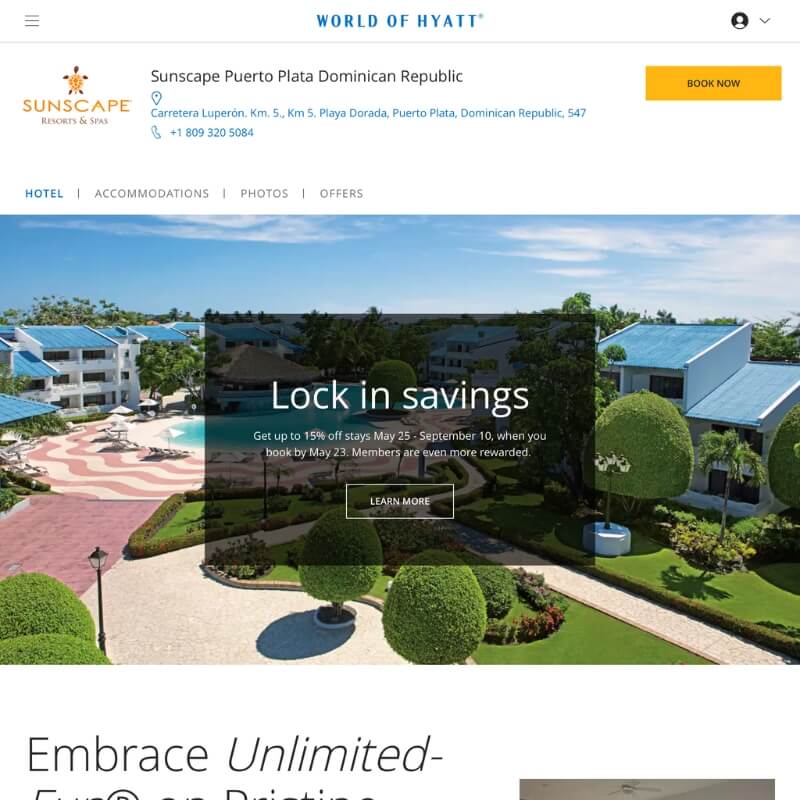 If you're seeking a family-friendly resort for your wedding, Sunscape Puerto Plata is an excellent choice. This all-inclusive resort offers a variety of wedding venues, including beach gazebos, tropical gardens, and a rooftop terrace with panoramic views.
With its range of activities, including water sports, golf, and evening entertainment, Sunscape Puerto Plata ensures that your wedding celebration is filled with joy and cherished memories for everyone.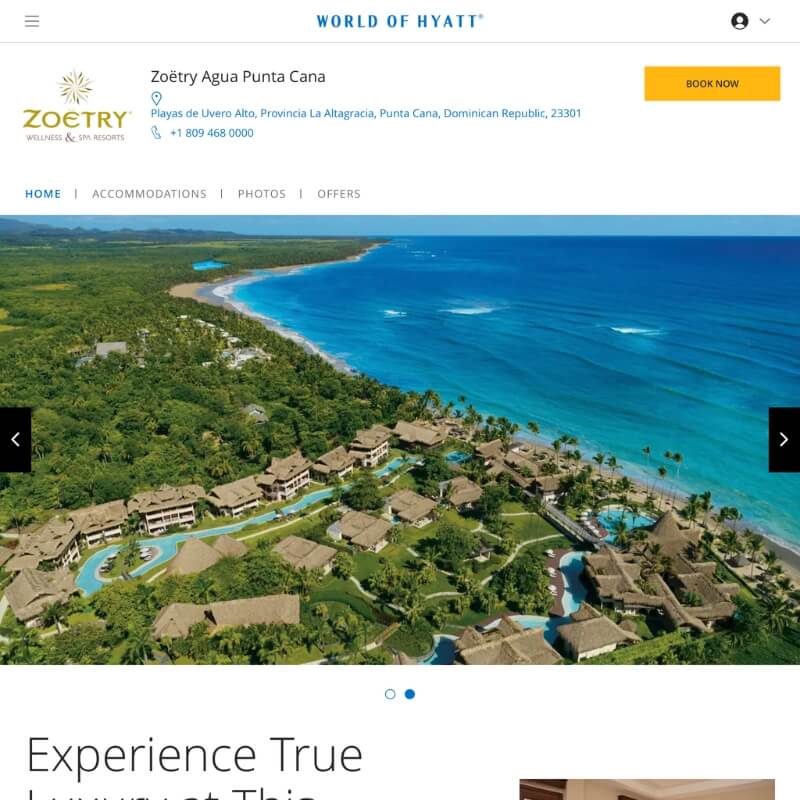 Zoëtry Agua Punta Cana is a boutique resort that provides an intimate and tranquil setting for couples seeking a serene wedding experience. With its lush gardens, pristine beachfront, and luxurious accommodations, this resort offers a peaceful oasis for your special day.
The resort's dedicated wedding planners work closely with you to create a personalized ceremony, and the gourmet dining options and spa services add an extra touch of indulgence to your wedding celebrations.
What makes the Dominican Republic a popular destination for weddings?
The Dominican Republic offers stunning natural beauty, pristine beaches, and a warm tropical climate, making it an ideal wedding destination.
Couples are drawn to its affordable wedding packages, diverse venue options, and the opportunity to combine their special day with a memorable vacation experience.
Are there wedding venues in the Dominican Republic that cater to small weddings?
Absolutely! The Dominican Republic has a range of wedding venues perfect for intimate ceremonies. From cozy beachfront villas to charming garden settings, you can find venues that accommodate small gatherings, ensuring an intimate and personalized experience for you and your loved ones.
Can I have a beachfront wedding in the Dominican Republic?
Yes! The Dominican Republic boasts breathtaking beaches, and many wedding venues offer beachfront settings.
Imagine exchanging vows with the sound of waves crashing in the background and soft sand beneath your feet. It's a dream come true for couples seeking a romantic and picturesque beach wedding.
Can I have a destination wedding in the Dominican Republic on a budget?
The Dominican Republic offers affordable wedding packages and venue options that cater to various budgets. From all-inclusive resorts with budget-friendly packages to smaller, more intimate venues, there are choices available to suit your financial plan.
Work with a wedding planner to explore cost-effective options and create a memorable wedding experience without breaking the bank.
Bottom Line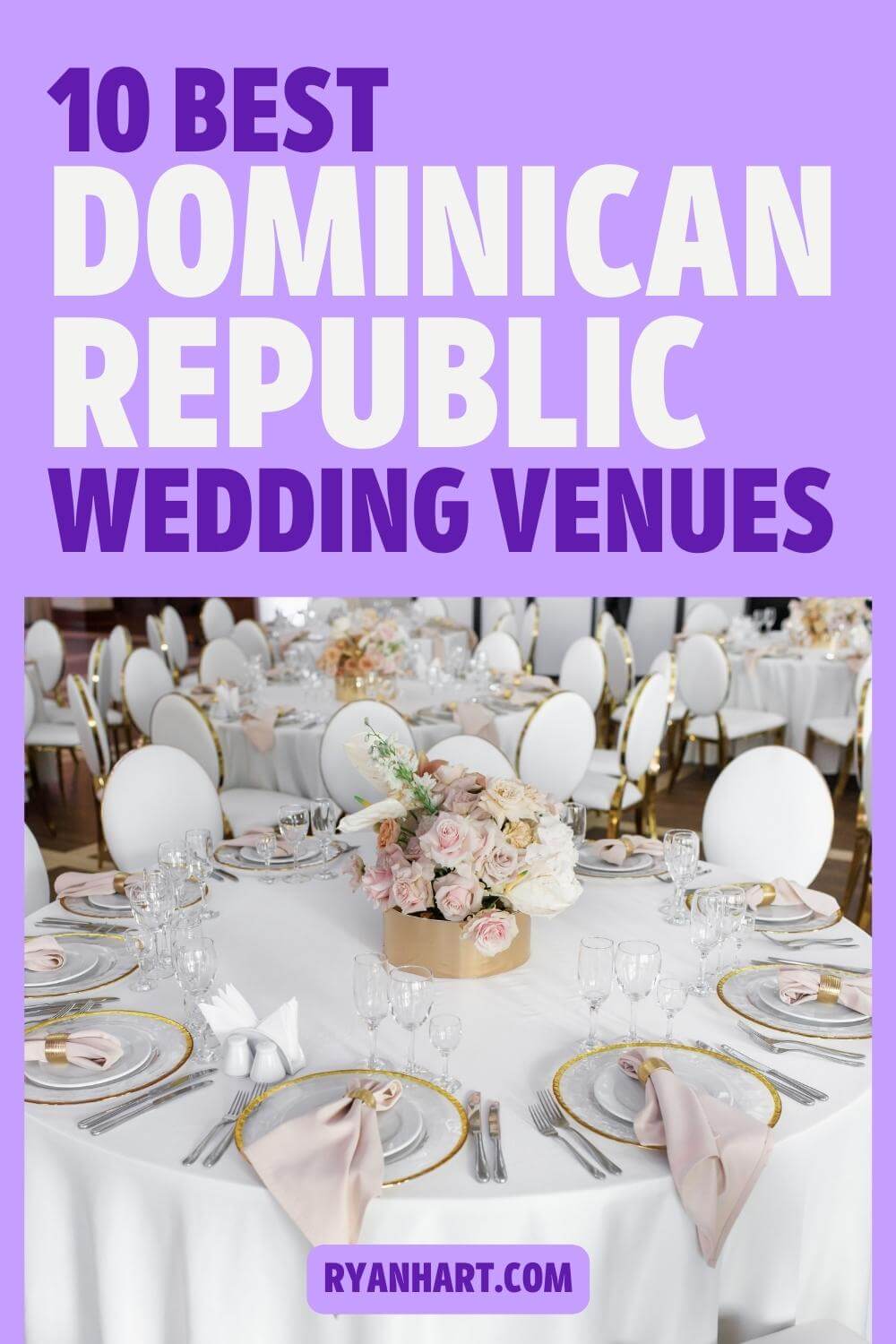 The Dominican Republic offers a surprising number of wedding venues that cater to diverse tastes and budgets.
Whether you dream of saying your vows on a pristine beach surrounded by lush gardens or in a historic colonial venue, this Caribbean paradise has it all.
With its natural beauty, warm tropical climate, and affordable packages, it's no wonder that so many couples choose the Dominican Republic as their wedding destination.
From small intimate gatherings to grand celebrations, there's a venue to suit every couple's vision.