Are you looking for a fantastic destination wedding in Florida that goes above and beyond your expectations?
Well, the best mansion wedding venues in Florida can provide a unique and engaging experience that includes many amenities, such as beautiful scenery and comfortable rooms.
So let's take a look at the ten best wedding mansion venues in Florida to help you make an intelligent choice.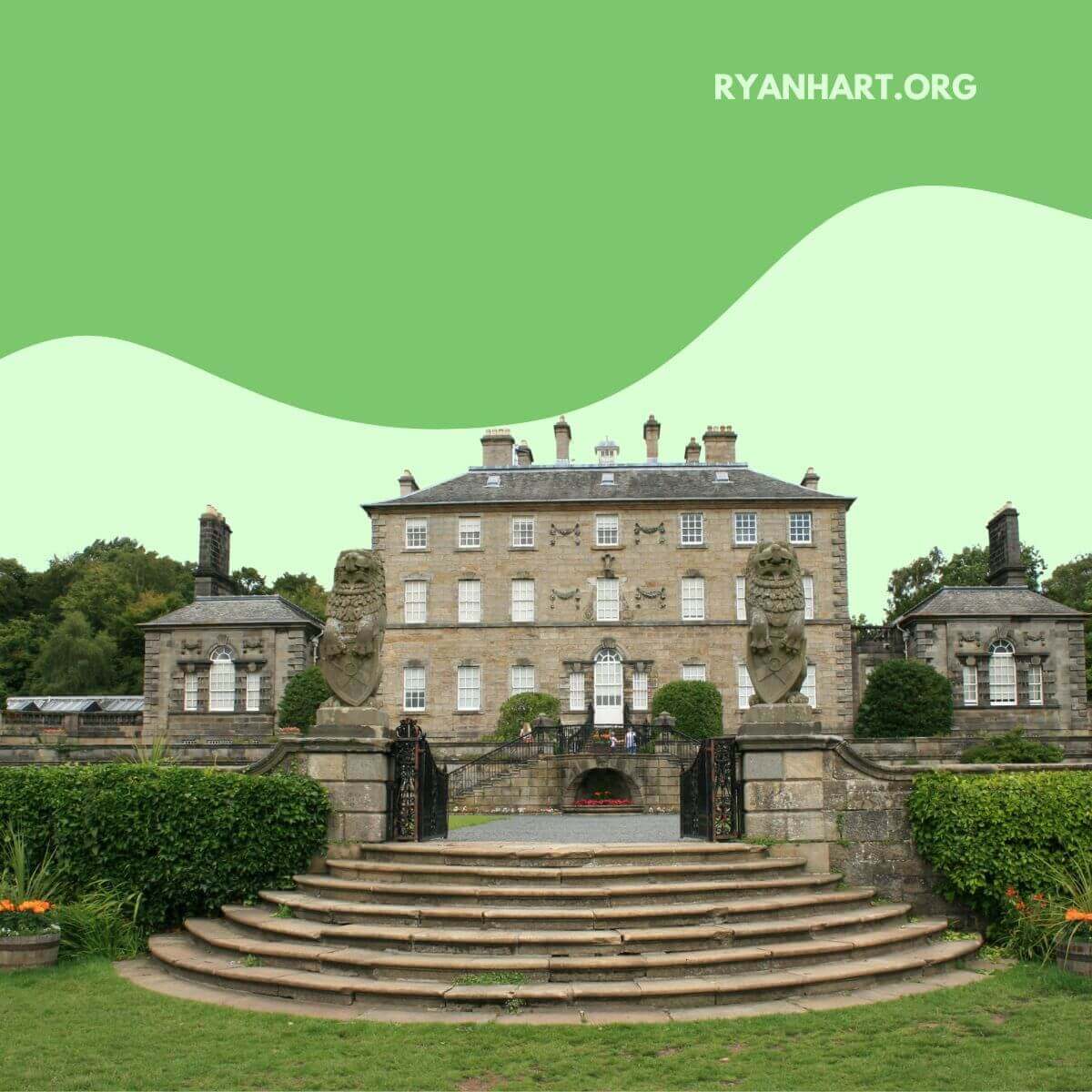 What are the best mansion wedding venues in Florida?
Florida's best mansion wedding venues integrate unbelievably beautiful landscaping, gorgeous architecture, high-quality entertainment, and other amenities.
Choosing from the 10 options below will require reading through our short reviews and gauging what each offers. The great thing here is that each provides many advantages that make them worth trying, so you truly can't go wrong!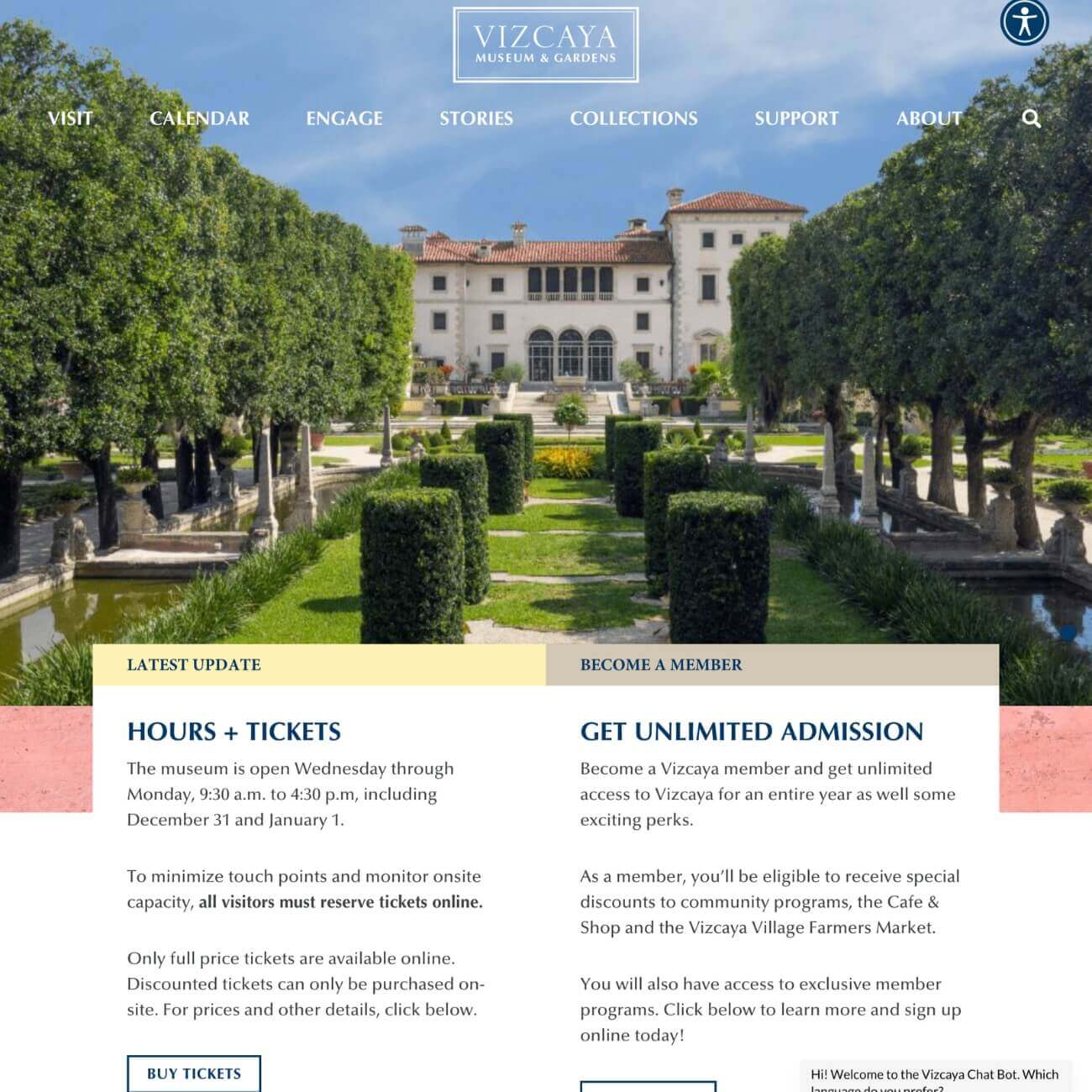 This beautiful mansion and museum include fantastic destination wedding options for many ceremonies.
They provide evening rentals, daytime garden ceremonies, and green and sustainable weddings designed to minimize waste. Even better, they pair you up with vendors and planners that can cater your wedding and make it an even more enjoyable experience.
Why we love this venue:
Anyone who wants an environmentally sound wedding will enjoy this venue. If you still need to plan your ceremony and need a little help, they're particularly significant because they can handle all these steps for you and ensure they go smoothly.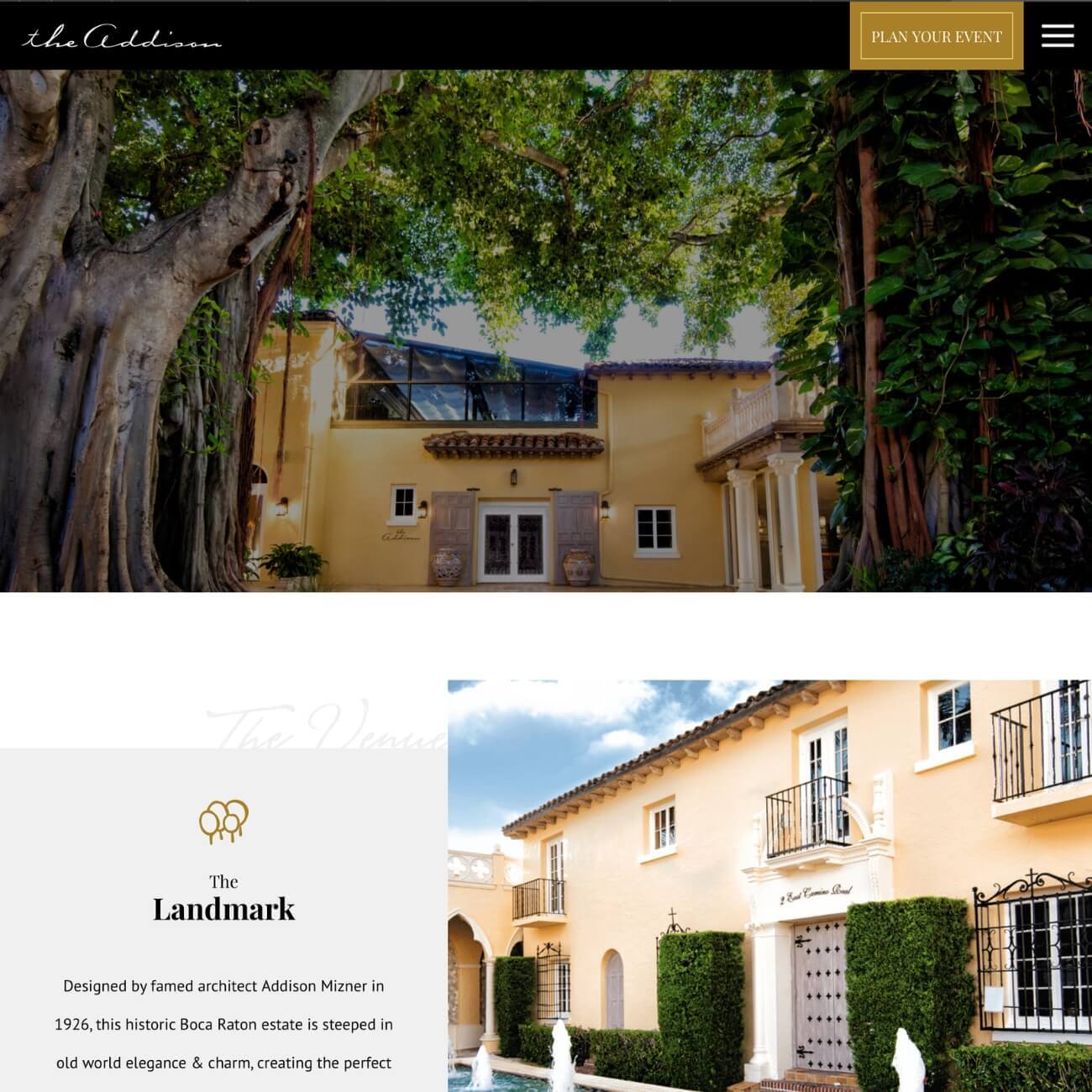 Over the years, The Addison in Boca Raton has become a legend. Winning multiple awards (including the 2023 Couples Choice Awards and a coveted LGBTQ+-friendly listing), it includes a beautiful outdoor setting, a sprawling mansion, delicious food, and the best Southern Florida trees. It's really the outdoor beauty that sets this option apart from the others on our list.
Why we love this venue:
This venue will work well for you if you love the Southern Florida climate. Its delicious dinners are much more than your traditional meatballs, and its staff keeps the mansion attractive and tidy. That makes it an excellent option if you have a little more money to spend.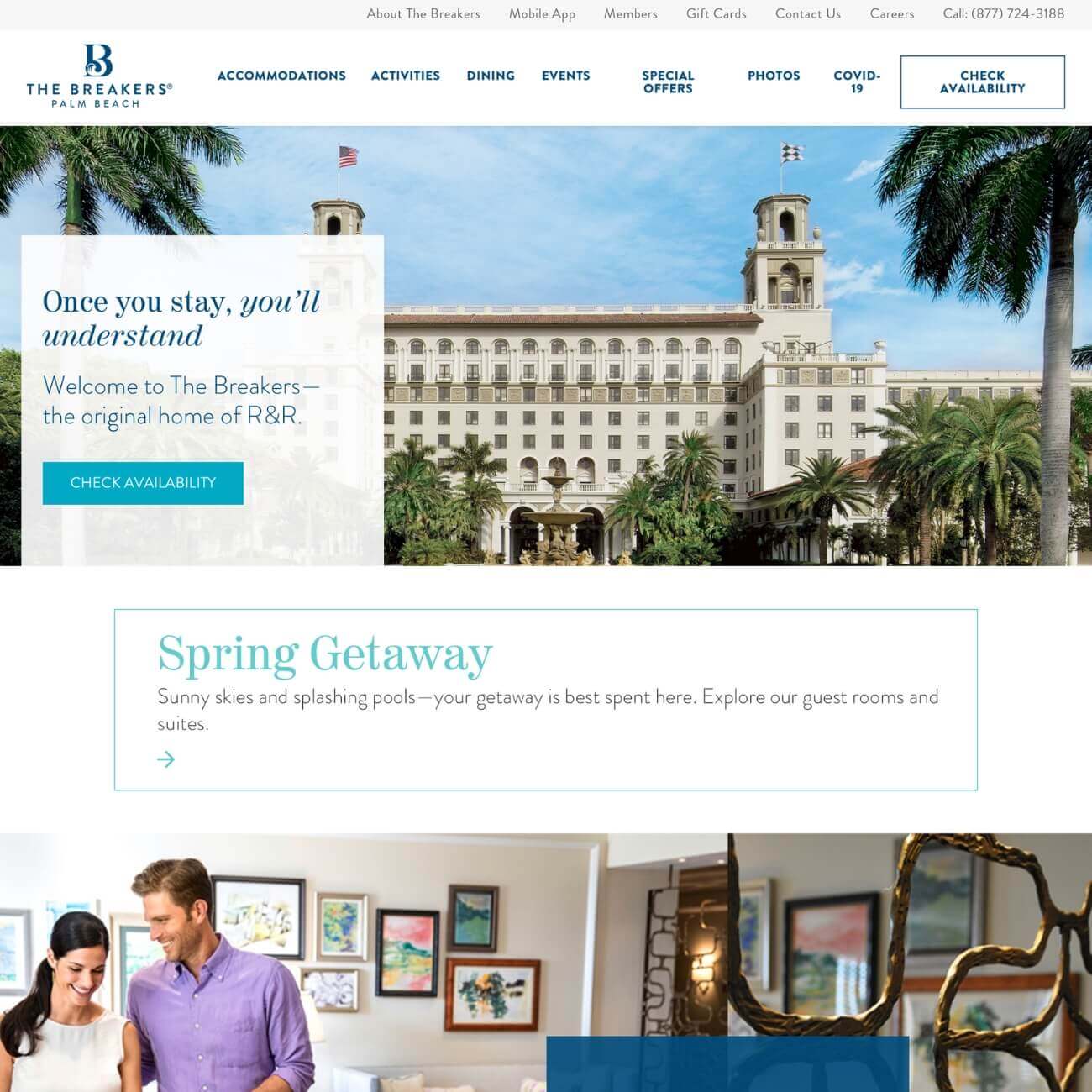 The Breakers is a well-known luxury hotel mansion in Palm Beach that can adapt your wedding experience to your needs. They state they can plan an "intimate event for 75" or large weddings of over 500 people, taking care of your needs with striking décor, excellent service, and multiple entertainment options, including a large ballroom for music and dancing.
Why we love this venue:
People who want a comprehensive, all-in-one wedding experience will love this venue. They care for all your needs, including setting you up with food, helping you find great wedding planners, and streamlining your overall experience as much as possible.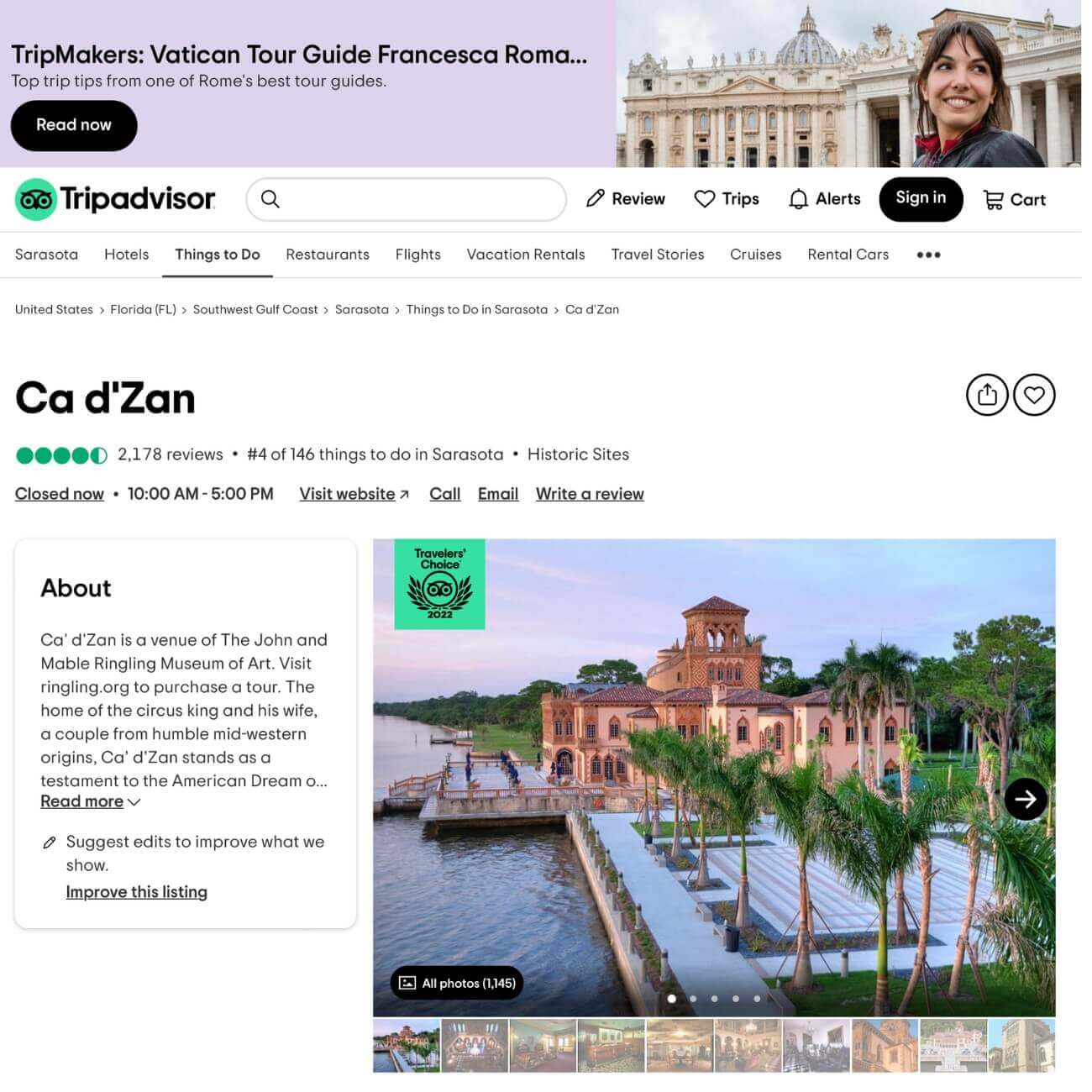 Ca' d'Zan serves as a centerpiece of the John and Marble Ringling Museum of Art. It was the home of the original Ringling Brothers circus owner and his wife.
It has been converted into a museum and event center and sits right on a beautiful shore to produce a fascinating wedding venue option. A large outdoor entertainment stage provides a great place to dance the night away.
Why we love this venue:
Anyone who wants to take advantage of Florida's naturally beautiful shores will adore this wedding venue. Its villa style includes gorgeous architecture and an attractive overall landscaping layout, making it a great place to get married.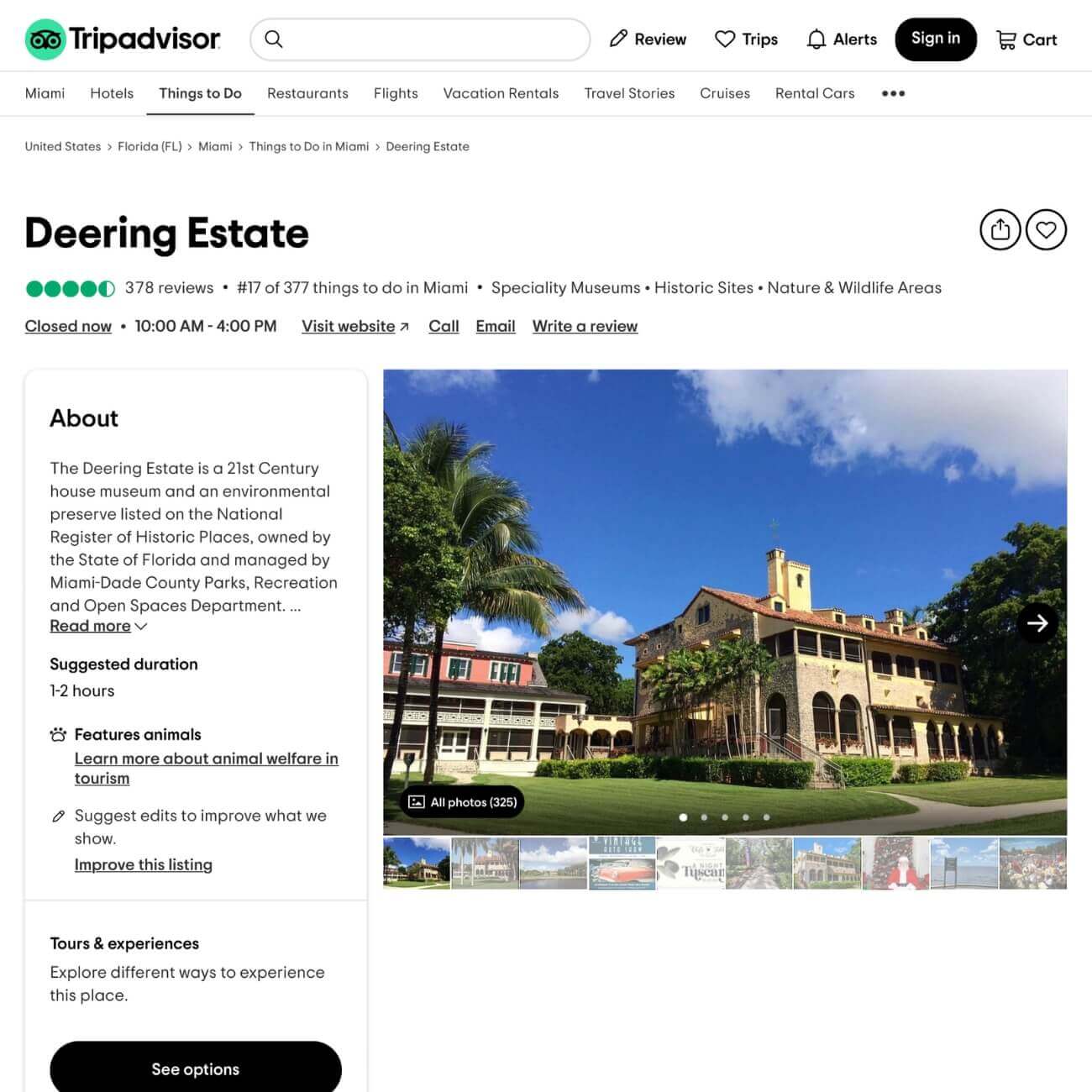 Deering Estate includes a beautiful mansion, a sprawling estate, and an environmental preserve where various rare animals live. You can book an outdoor ceremony or take it indoors during your visit, depending on your needs.
The comfortable and attractive rooms give your guests a great place to relax when the celebration gets a little too wild.
Why we love this venue:
The Deering Estate is a cozy and comfortable wedding venue with the beautiful expansiveness you want and expect from a mansion wedding venue. That makes it an excellent option for someone who wants a gorgeous but small-scale wedding celebration.
The Don CeSar might be the biggest mansion wedding venue on this list! Its uniquely colored pink walls immediately catch the eye, and its sprawling mansion includes dozens of rooms you could explore for days.
It also has a gorgeous beach-side setting where you can take beautiful photos of you, your spouse, and anyone else wanting to memorialize the event.
Why we love this venue:
Do you want a wedding venue that feels as epic as possible? The Don CeSar might be the best option for your ceremony. With its unbelievably sprawling building and gorgeous postcard settings, you can't find a more extensive and magnificent location.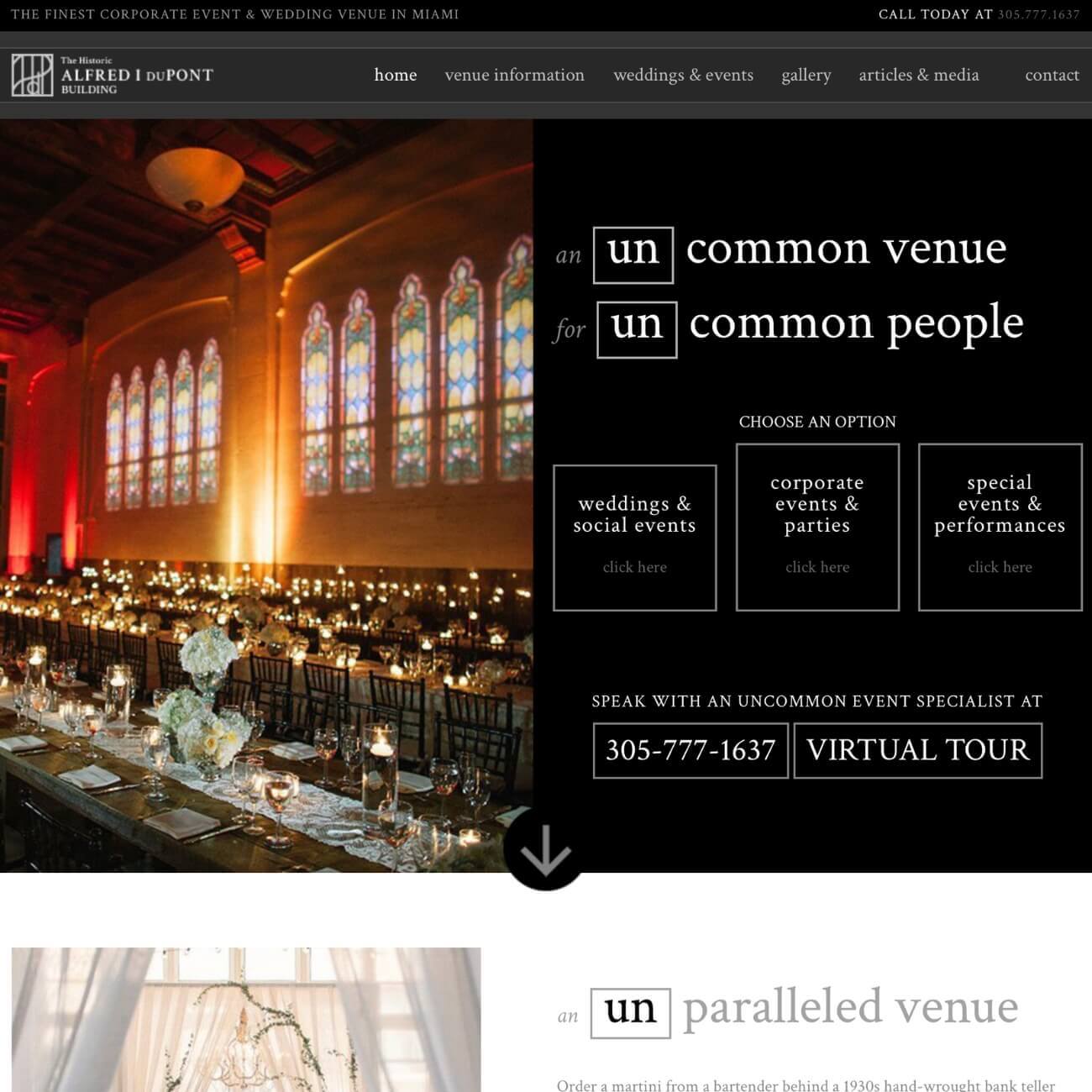 If you want a Miami-centered wedding, try the Alfred I. duPont Building. Known as one of the best event centers in the city, it regularly hosts special events like conventions, corporate parties, and weddings.
It includes multiple rooms where you can host guests, extensive settings for the wedding, and delicious catering options that will make your guests feel spoiled.
Why we love this venue:
People who want to host a wedding in Miami will love this fantastic venue. Like most mansion venues, it's designed to provide a comprehensive service for all your needs. This way, you don't have to stress about getting your ceremony ready.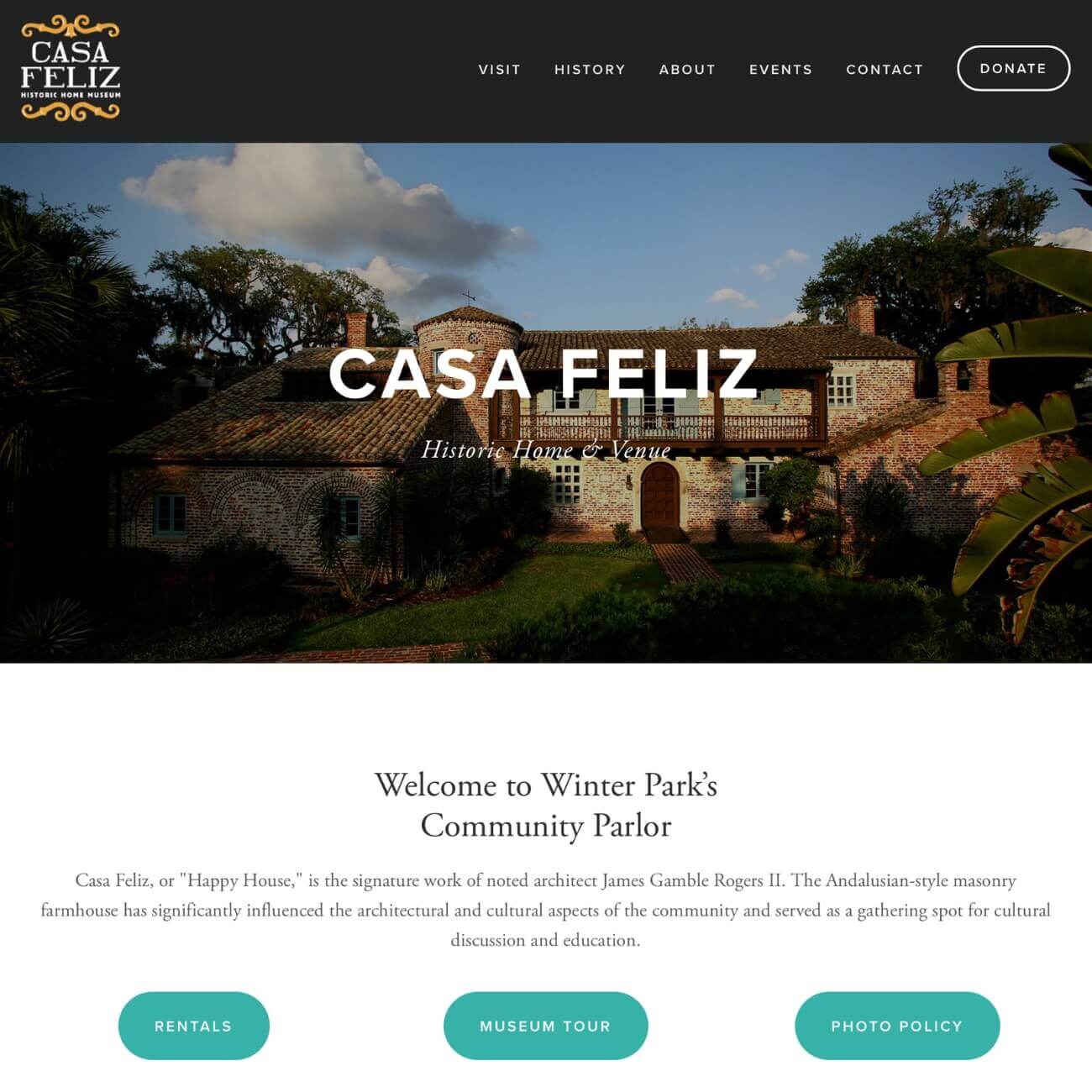 Casa Feliz is a historic Spanish farmhouse with restored interiors and a meticulously managed landscape that ensures a beautiful wedding experience.
One thing that stands out about this mansion is its exclusive caterer. Rather than setting you up with one of many options, they work with only the best food provider. They're also close to multiple destinations near Winter Park.
Why we love this venue:
Try this wedding venue if you want consistently good quality and a beautiful interior. Though it also contains a great bell tower, century-old bricks, and well-maintained oaks, this mansion's interior is truly something to behold.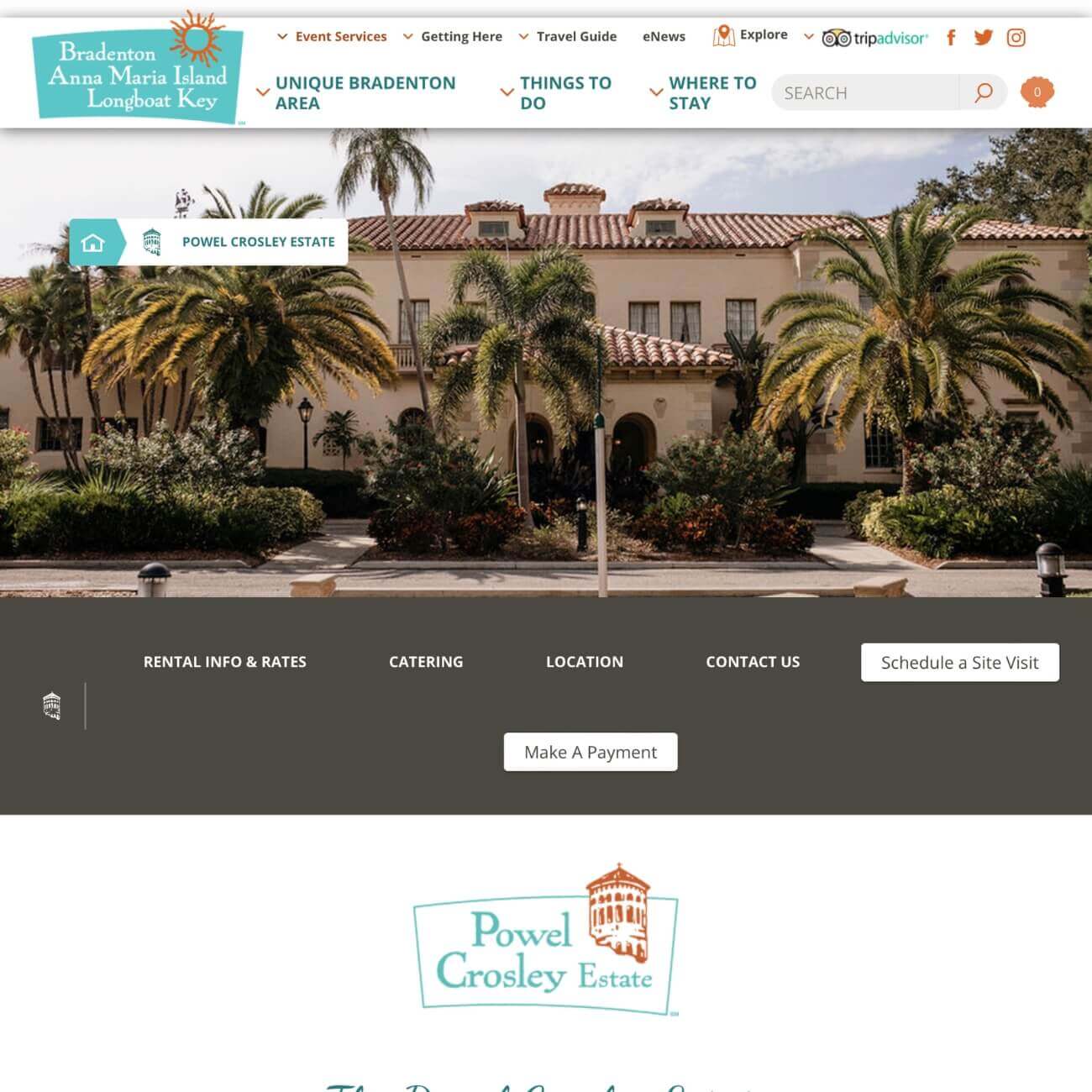 Powel Crosley in Sarasota has won multiple Couples' Choice Awards, including in 2020, 2022, and 2023. It continually receives five-star reviews for its scenic destination, uniquely historic mansion, and beautiful interior designs.
No other mansion wedding venue in Sarasota provides the same quality level, including some of the best-catered food on our list.
Why we love this venue:
Do you want a gorgeous ocean-side wedding with a sprawling mansion where you can celebrate your new love? Then, Powel Crosley Estate might be the best option for you. It's got a touch of elegance and class that helps it stand out from other destinations on the market.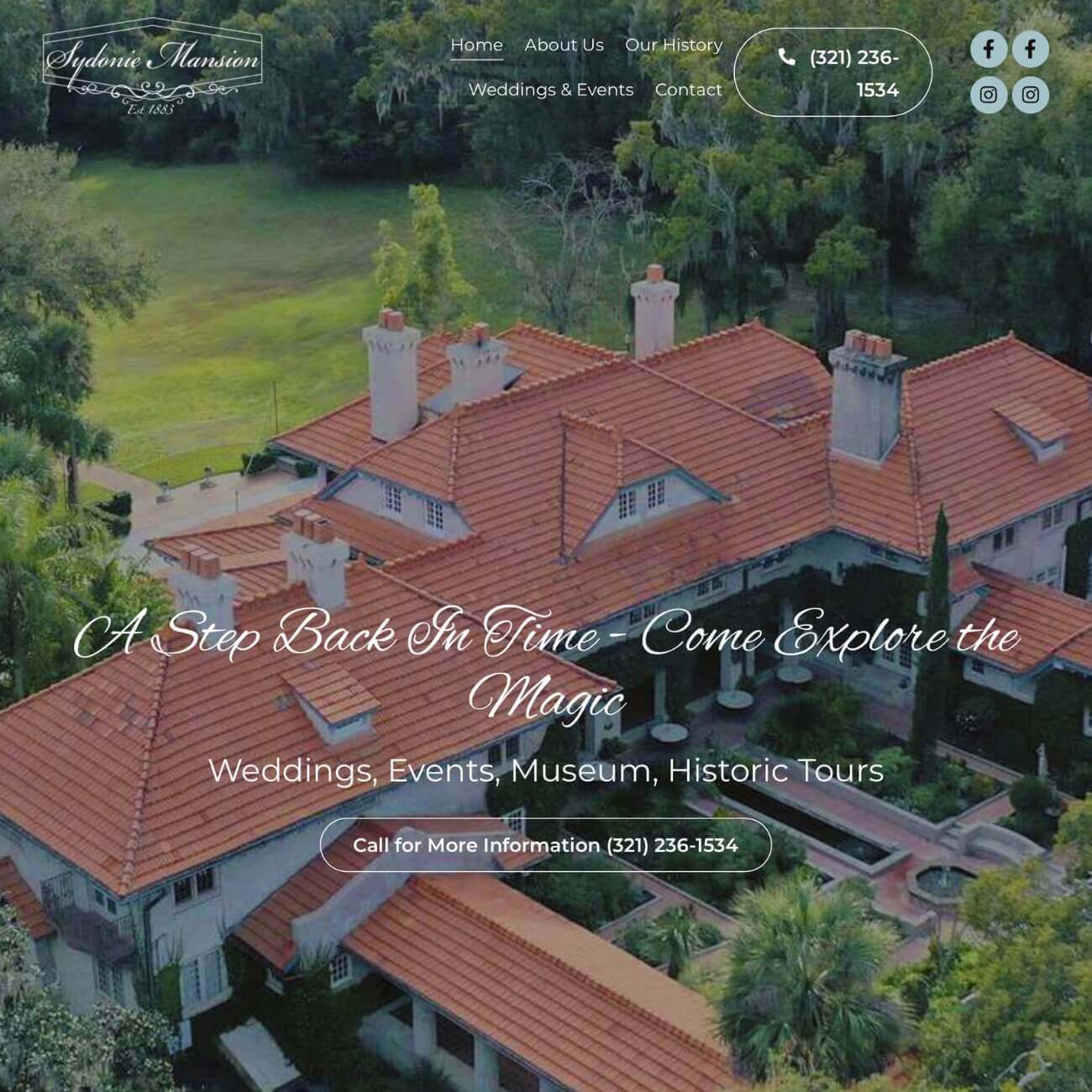 Sydonie Mansion is located in Mount Dora, a relatively secluded area with gorgeous trees, beautiful landscapes, and more. The restored mansion includes multiple entertainment rooms where you and your guests can relax, including large dance areas that provide plenty of room for your guests.
Why we love this venue:
With its historic style and restored setting, Sydonie Mansion is a perfect place for just about any wedding. We suggest it for people who want a destination a bit more out of the way.
Bottom Line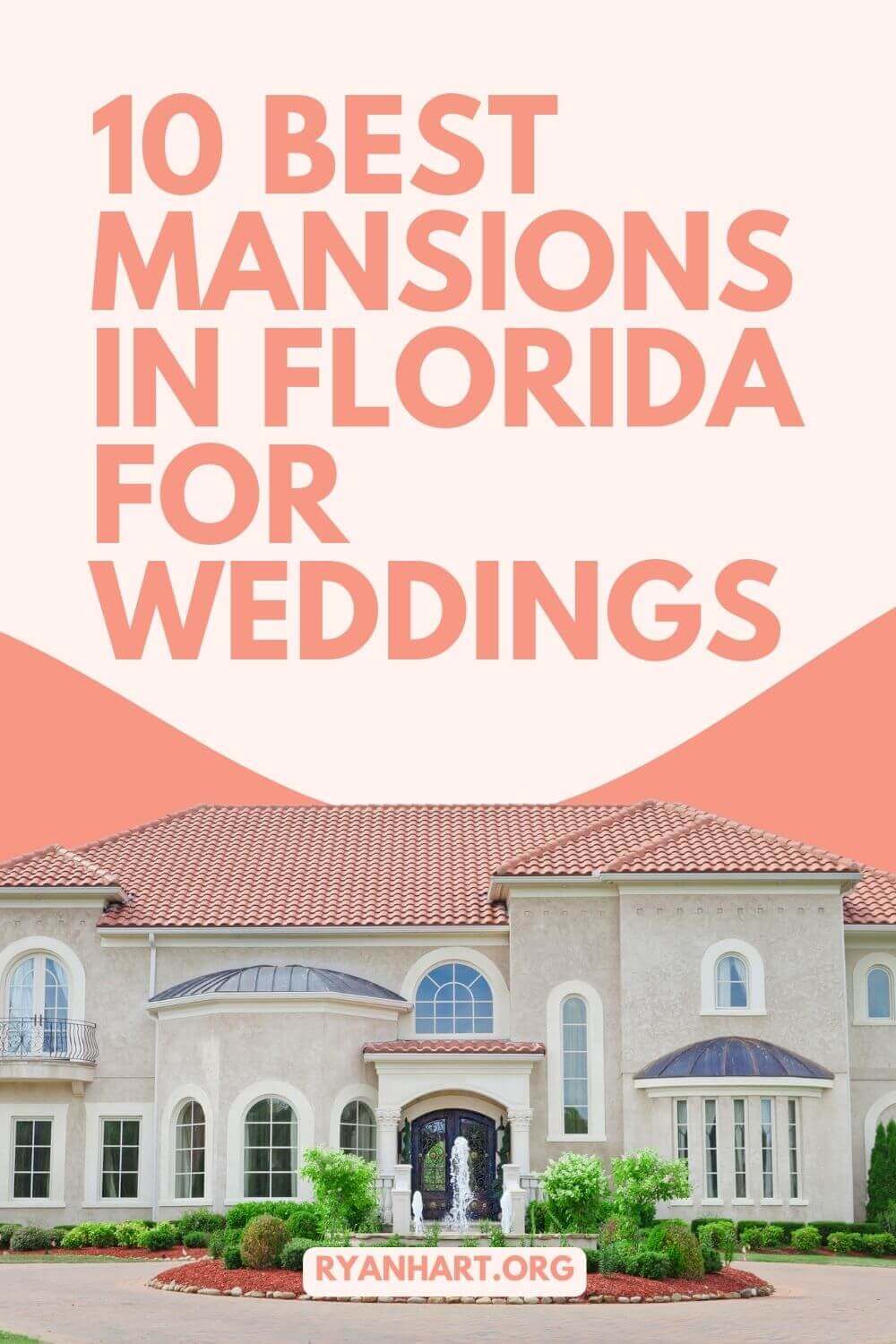 Having your special wedding day in a Florida mansion is like a dream come true. Imagine saying "I do" surrounded by beautiful gardens, amazing architecture, and your loved ones in a place that feels like a fairy tale.
No matter which mansion you pick, you can be sure that your big day will be filled with sunshine, happiness, and lasting memories. So, take a deep breath, close your eyes, and picture yourself in one of these magical venues.
You won't regret choosing one of these amazing Florida mansions for your wedding day. After all, it's a once-in-a-lifetime event that deserves the finest setting you can find, and in Florida, that means a stunning mansion filled with love and joy.